How to make wood pallet coasters with personality
This post contains editorial samples and/or affiliate links to products I recommend. While this adds no additional cost to you, I will earn a small commission on any sales made.
How to make wood pallet coasters with personality- an easy craft for even novice crafters who feel "Pinterest Fail" is their middle name!
My oldest insists she doesn't have a creative bone in her body. I, however, love to disagree with her stand and find enough ways to prove to her this is not the case.
Our recent craft evening was one such instance. I challenged all three kids to a Supermarket Stakeout styled craft project.
Each child could go through my craft drawers and pick any 5 items to make their craft project.
No creative boundaries were set.
Dottie grabbed the mini wood pallets from a recent order I had placed with Oriental Trading, some paint, a paintbrush, washi tape, and set out to make the most vibrant wood pallet coasters.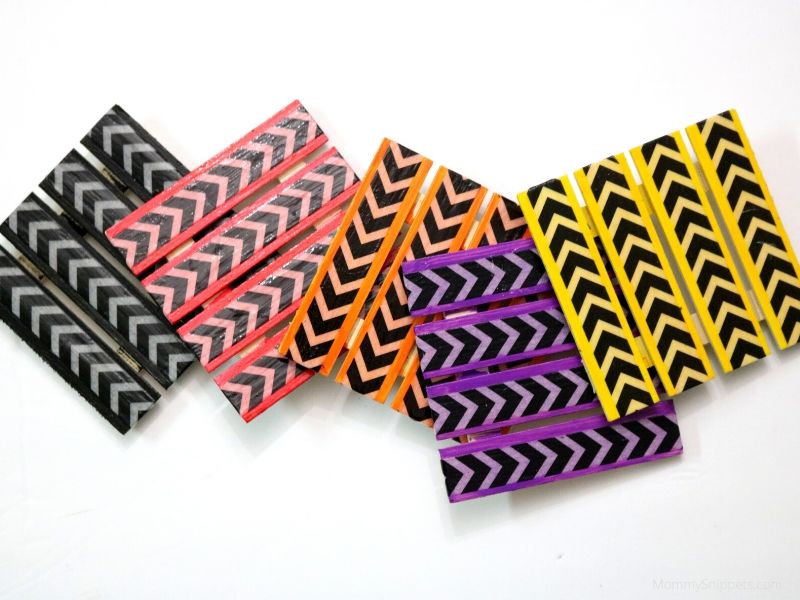 How to make wood pallet coasters with personality
Thanks to self-quarantining, the kids have been exploring their creative side more often than usual…
and I love it!
Bringing purpose to the mini wood pallets in such an easy way is encouraging, even for a novice crafter who feels "Pinterest Fail" is their middle name.
MATERIALS REQUIRED:
Mini wood pallets (You may find a lower price on Oriental Trading though.)
Acrylic paint-assorted colors or the choice of one color
Washi tape -design(s)/pattern(s) of choice
How to make your wood pallet coasters
1. Start off by painting the mini wood pallets in the color(s) of choice.
Dottie chose to paint each coaster a different color. And I love her choice of colors-bold, vibrant, and popping with personality! Once painted, set aside to dry.
2. Now choose your washi tape print of choice and simple tape each plank, or alternate planks.
It really depends on how you want to design your coasters.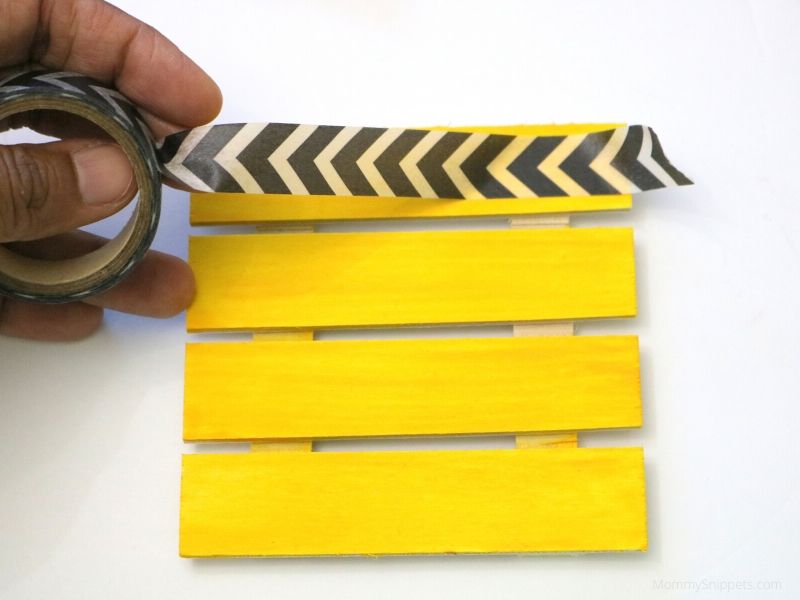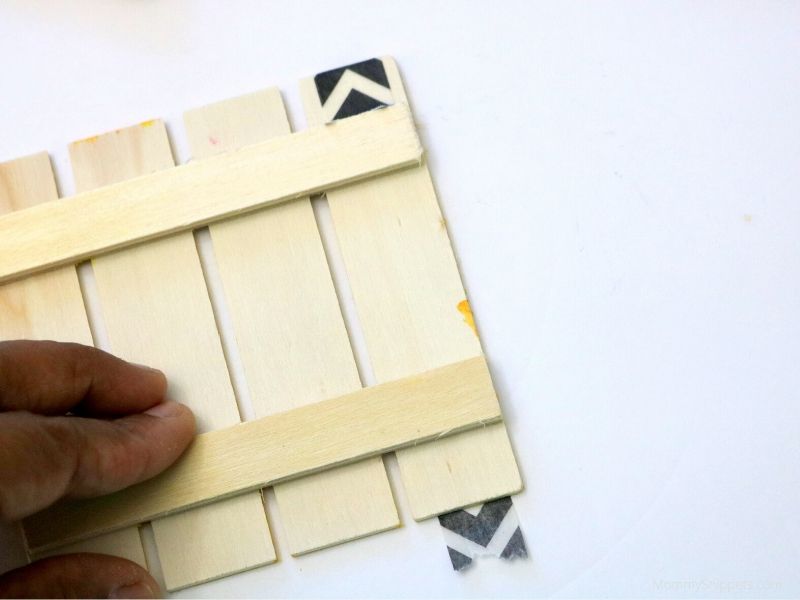 3. When done, make sure you seal the front and the back of each coaster with Mod Podge, to ensure your tape stays intact and the paint on the coasters is protected from spilled liquids.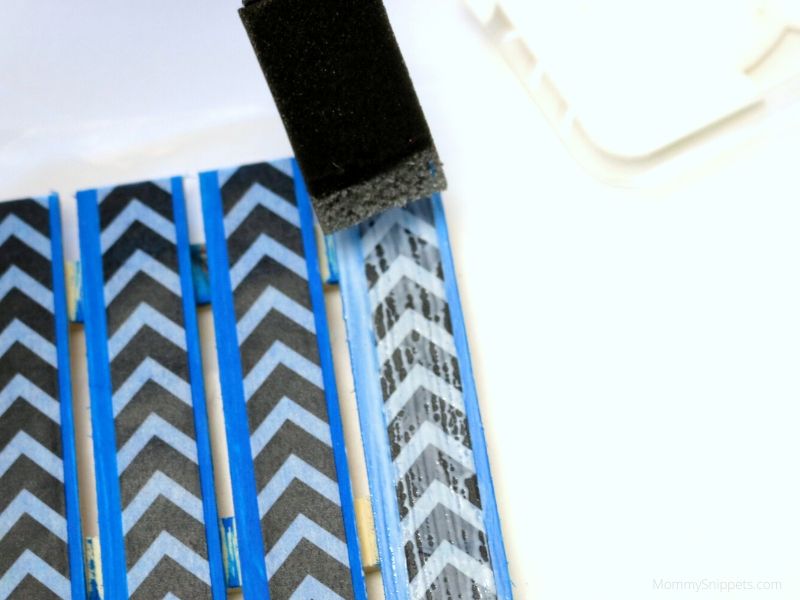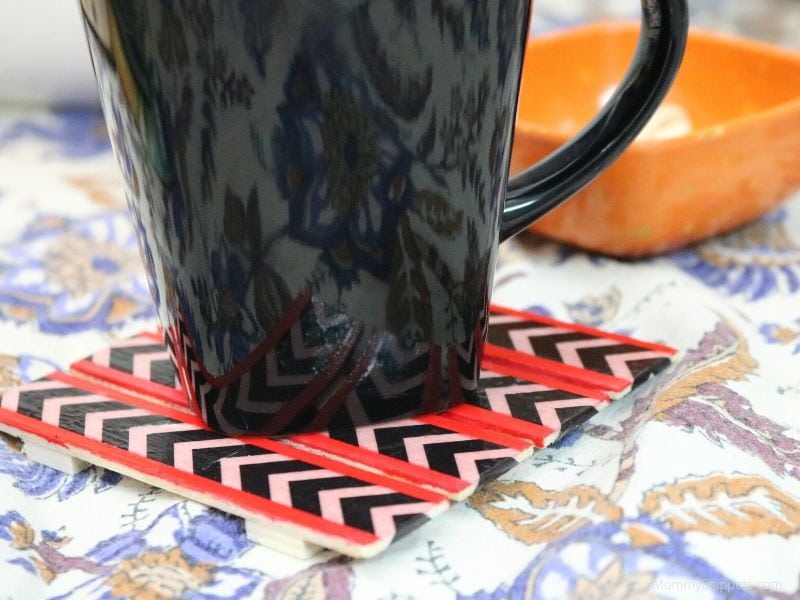 Aren't they just snazzy?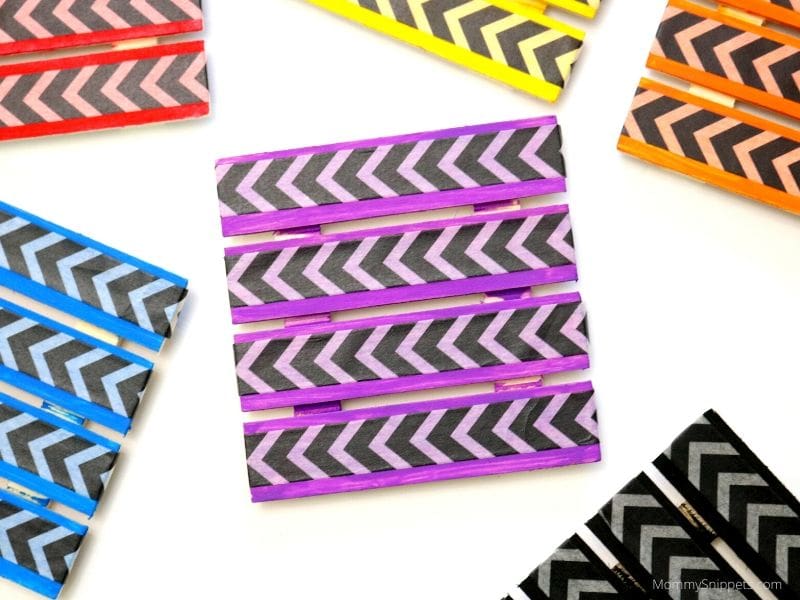 You can also make these photo tiles that you hang on the wall.
Simply grab your hot glue gun and mini wooden clothespins, hot glue a clothespin on each tile, and once dry, hang each tile on the wall.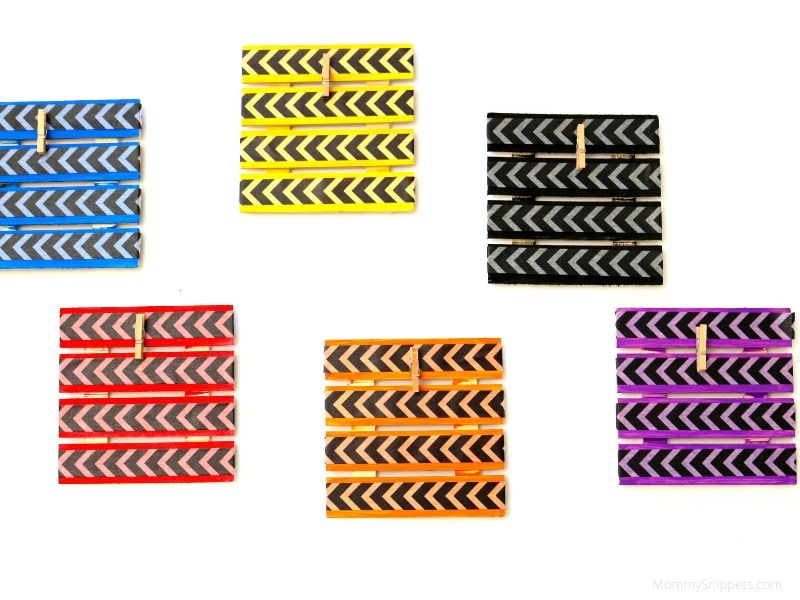 Hang a small photo on each clothespin and there, you've created a mini photo gallery that you can change out every few days.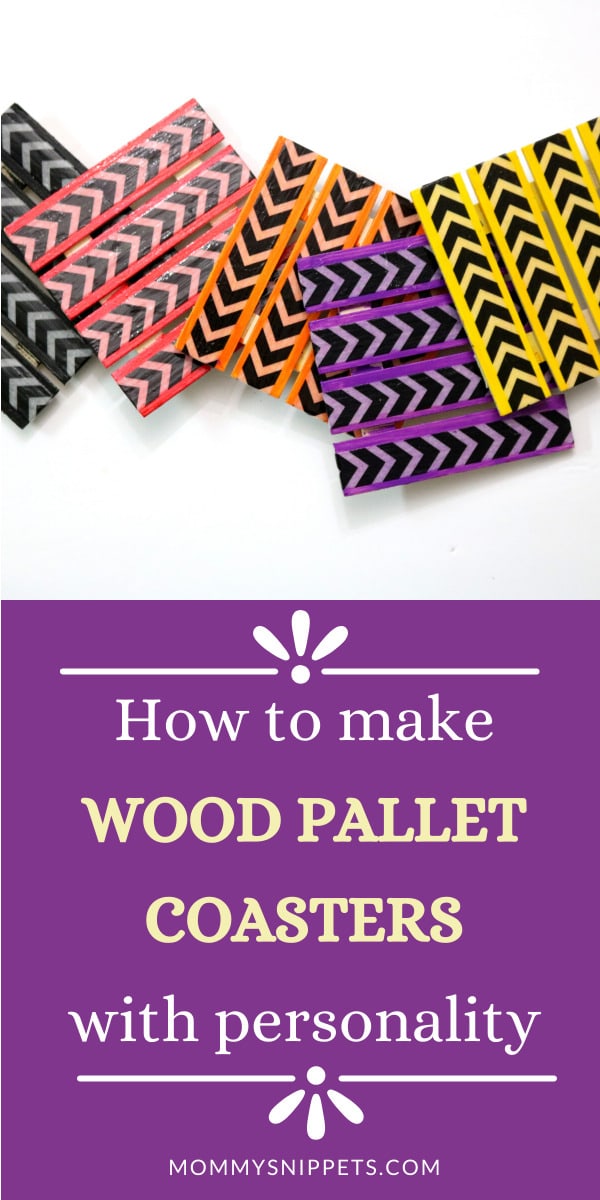 Has this set your creative wheels going?
Try these craft projects and let me know which one is a favorite.
My Favorite Mod Podge Crafts
Easy Christmas Craft Projects for the Family