Easy No Bake Christmas Treats: Reindeer Treats Kids Will Love
This post contains editorial samples and/or affiliate links to products I recommend. While this adds no additional cost to you, I will earn a small commission on any sales made.
That grabbed your attention, right? Easy No Bake Christmas Treats!
And who can say no if they're specifically reindeer treats, right?
Easy No Bake Christmas Treats
I love easy recipes.
Anything I can whip up in just a few minutes is always a plus, and when sweet treats are involved, the more no-bake recipes, the better.
Here's an easy festive treat your child can make without any help: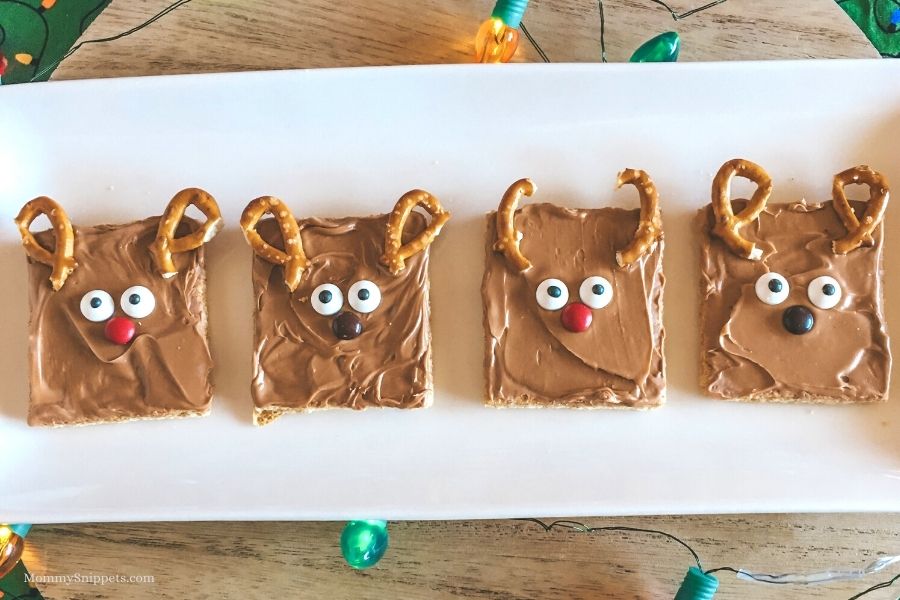 Reindeer Treats Your Kids Can Make Independently
If you're looking for a food craft for that Christmas party or an edible activity for the kids to enjoy during the Christmas season, this would be it!
These reindeer treats would actually make a sweet classroom treat to take for your child's school Christmas party.
How cute are these?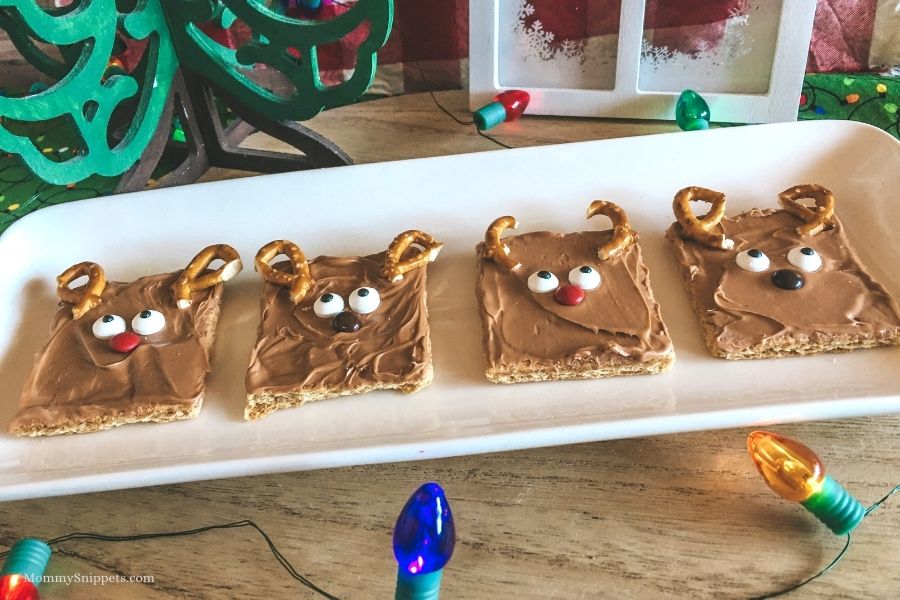 And ever so easy!
You can mix it up with frosting or peanut butter.
It really depends on what you think the kids will want.
What You Need to Make these Easy No Bake Christmas Treats
Ingredients:
Yes, that's really it!
1. Start by mixing the white and chocolate frosting together to get the desired shade of tan brown the kids would like for their reindeer. (As mentioned earlier, you can also use peanut butter)
2. Next, spread frosting over the top of one graham cracker.
3. Then take two pretzel halves and place one in each top corner of the graham cracker.
(Don't worry, these don't need to look perfect. )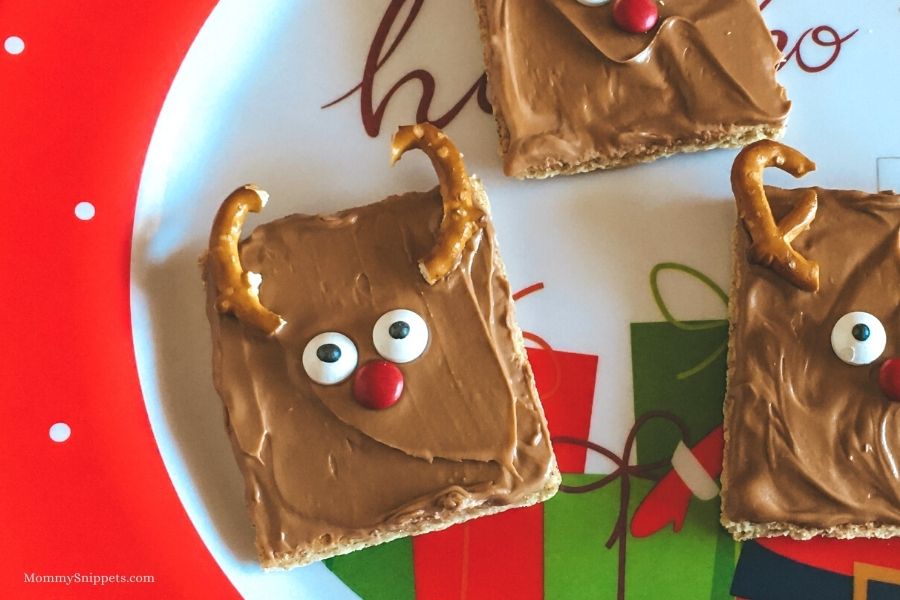 4. Place two candy eyeballs, side by side, in the center of the cracker.
5. Finally, place a brown or red mini M&M under the eyes to complete your reindeer with a nose.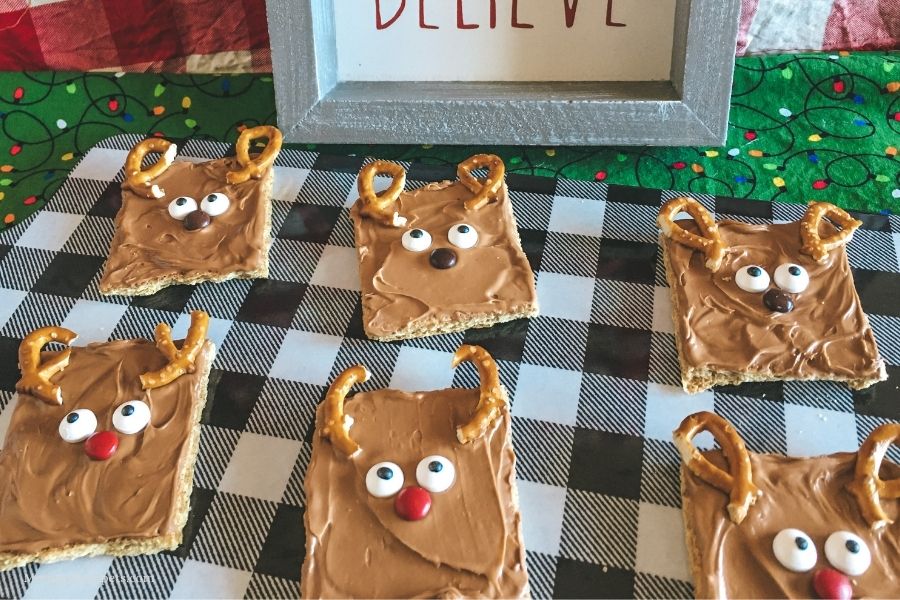 Ooh! If you plan to bake a cake for Christmas, you could use these Reindeer Treats to form the fencing around the cake, similar to what I did with the Umi Zoomi cake, using the Kit Kats
.
I would recommend baking the cake in a square cake pan or rectangle cake pan to allow for easier assembly.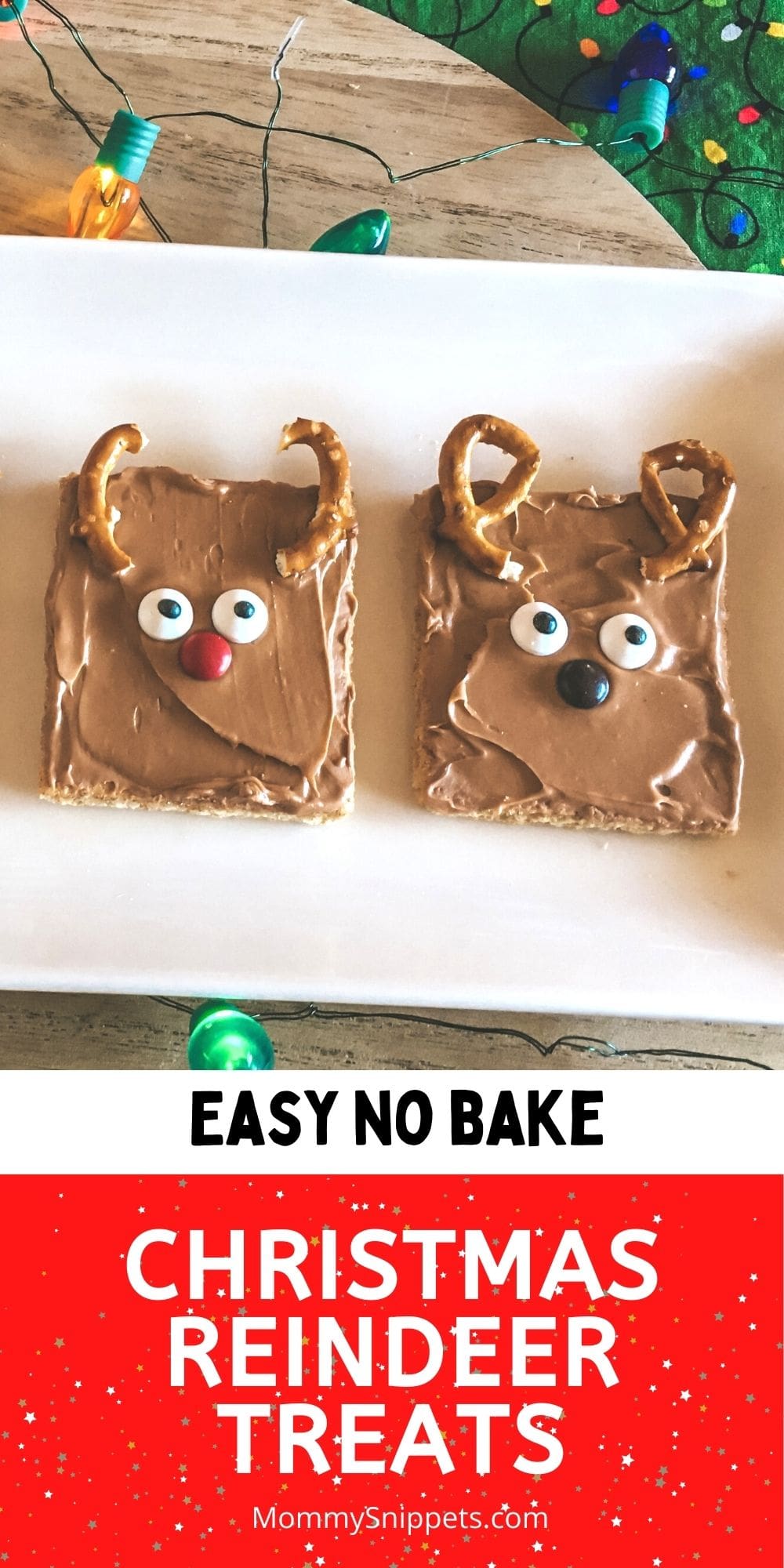 For more treats, check out these Christmas Recipes:
Enjoy!