An easy 4 ingredient Christmas Candy Cane Mocha Bark recipe!
This post contains editorial samples and/or affiliate links to products I recommend. While this adds no additional cost to you, I will earn a small commission on any sales made.
This 4 ingredient Christmas Candy Cane Mocha Bark is Christmas on a plate! So good and so easy to make!! You can't stop with just one!
Every year, we bake or make gifts for the kids' teachers, our neighbors, the garbage collection guy and our overworked-during-the-holidays mail and courier guys.
The kids love this time of the year as it means we whip up treats that they love and that we reserve only for this season.
As each year rolls by, the number of people we bake and make homemade treats for, tends to be increasing.
So this year I've decided we're going to do easy, quick-to-make treats.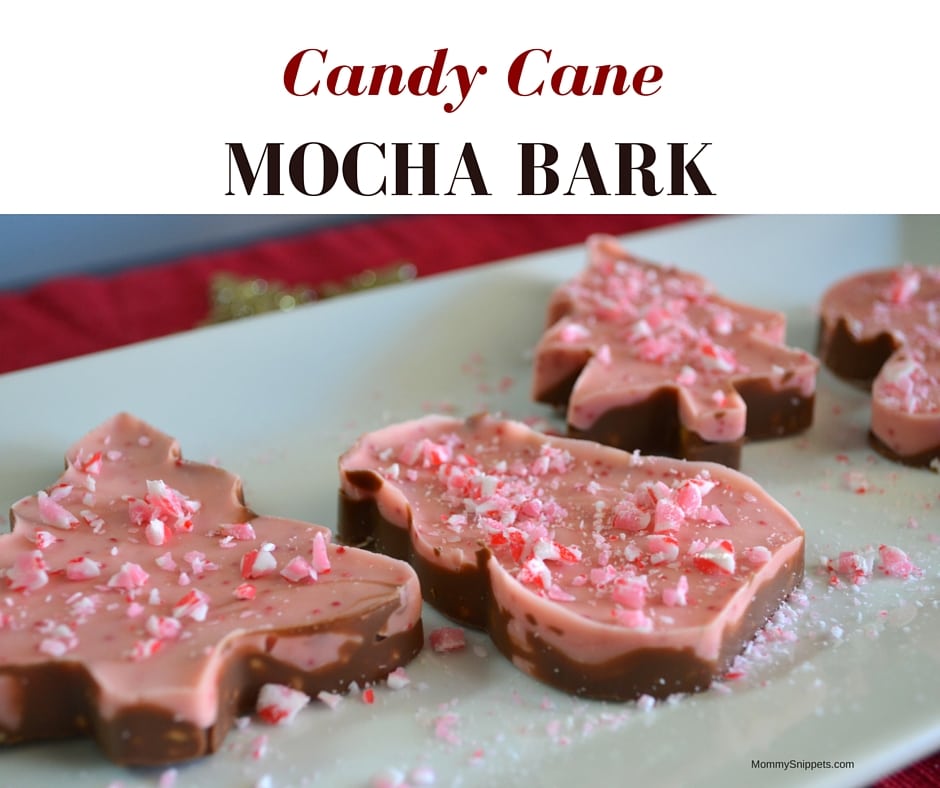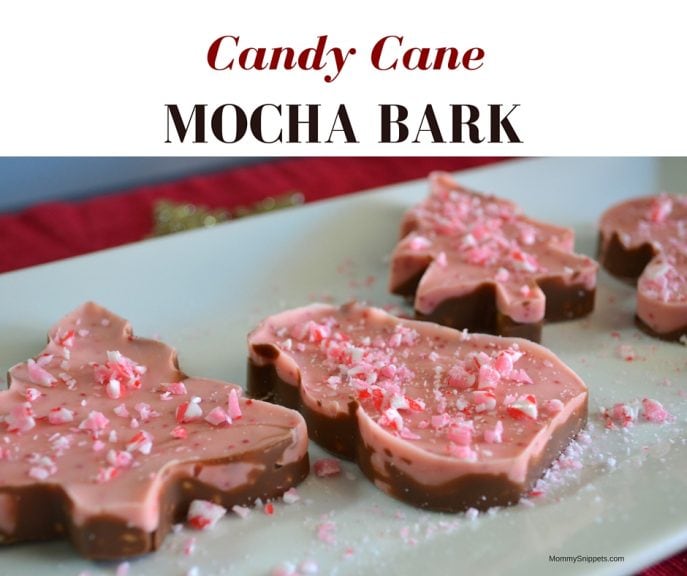 How to make Candy Cane Mocha Bark
Most of our recipients love coffee. (Really love coffee!)
So it's a no-brainer that they would be thrilled if they receive a sweet treat that includes coffee in some way.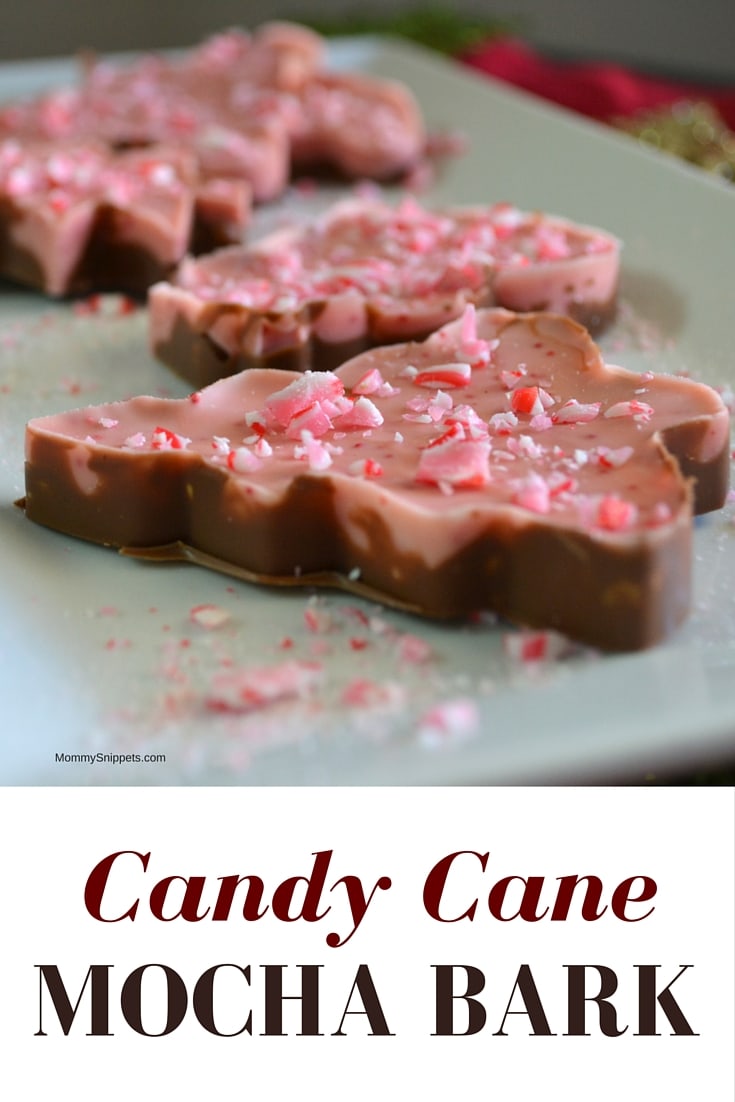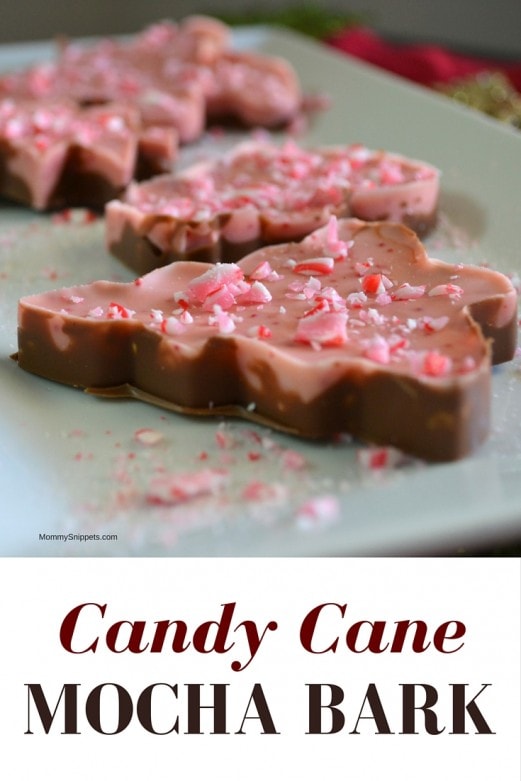 And if a box of Starbucks coffee is included, then it's a sure winner!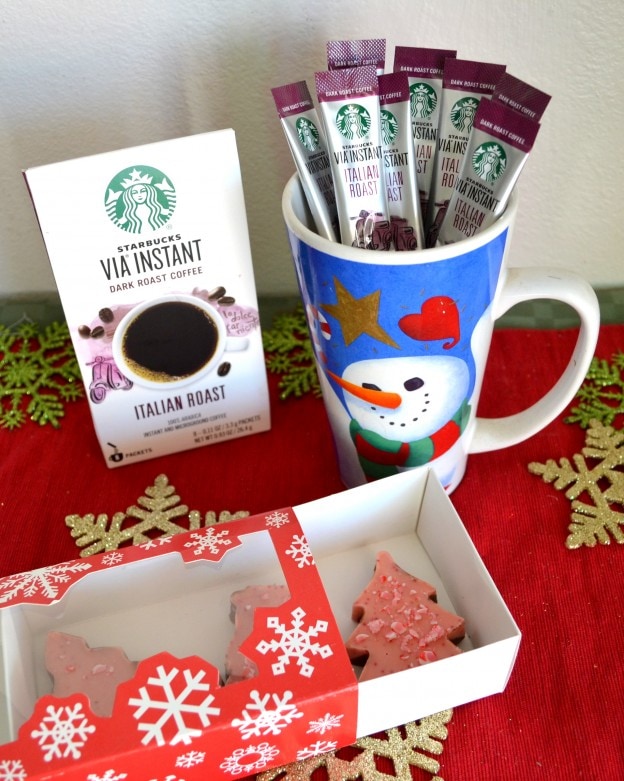 If you know the recipient has children, consider adding some Starbucks Hot Chocolate Salted Caramel to your treat pack.
Before you worry about how hard this Candy Cane Mocha Bark is, let me assure you that it's easy peasy.
Ingredients:
All you need is a bar of any hazelnut or almond milk chocolate
Any bar or pack of Candy Cane flavored white chocolate
1 candy cane (cruched) and
Half a teaspoon of Starbucks VIA Instant coffee powder. (I'm partial to the Italian Roast but you could do the Peppermint Mocha to add an additional peppermint kick to the flavoring)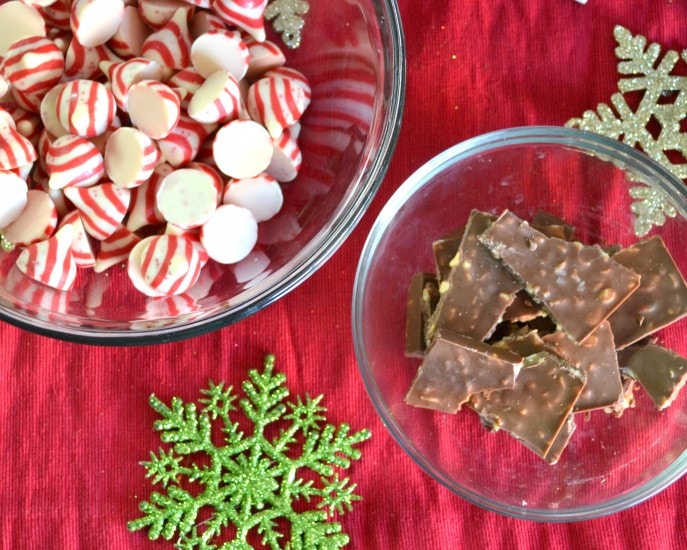 Steps:
1. Melt the hazelnut or almond chocolate in a double boiler, on your stove, or in your microwave. (I did this in 30 second intervals.
Took a minute to melt the chocolate bar). Add to this mixture, half a teaspoon of Starbucks VIA Instant coffee powder and mix well.
2. Now take a tray/platter lined with wax paper.
Place your Christmas cookie cutters on the same.
Gently pour a little melted chocolate-mocha mixture into each cookie cutter.
(Enough to form a thin layer.)
3. Once done, refrigerate the tray/platter for about 30 minutes, to allow the chocolate-mocha layer to harden before pouring the Candy Cane white chocolate mixture over the same.
4. Take the Candy Cane chocolate, melt the same following the steps followed to melt the hazelnut chocolate.
Once done, pour a layer over the hardened chocolate layer in each cookie cutter.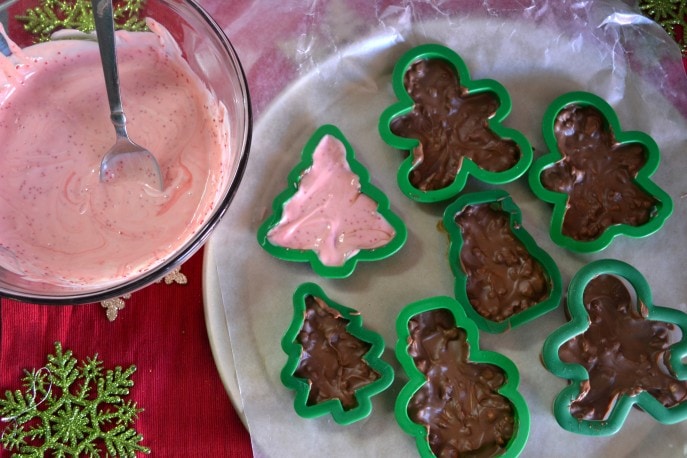 4. Before you pop the tray/platter into the fridge to allow the top layer to harden, sprinkle the crushed candy cane over the top.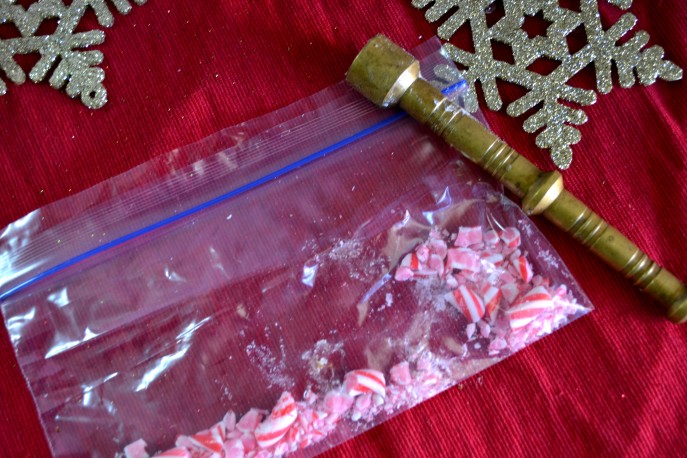 Allow your Candy Cane Mocha Bark to harden in the fridge for at least 30 minutes.
When you're ready to serve the bark, gently wiggle the cookie cutters to free the bark and there you have it…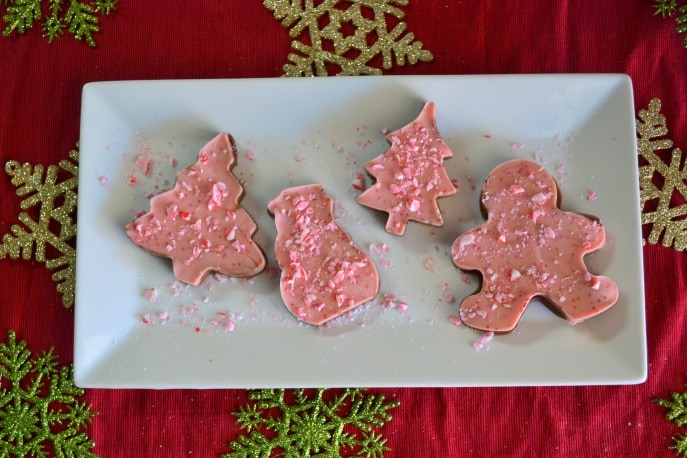 a great Christmas treat!
If you would like to make this geared more towards the kids, just omit adding the Starbucks VIA and instead substitute it with 1 tablespoon of Starbucks Hot Chocolate Salted Caramel powder.
And make it a Hot Cocoa gift pack instead.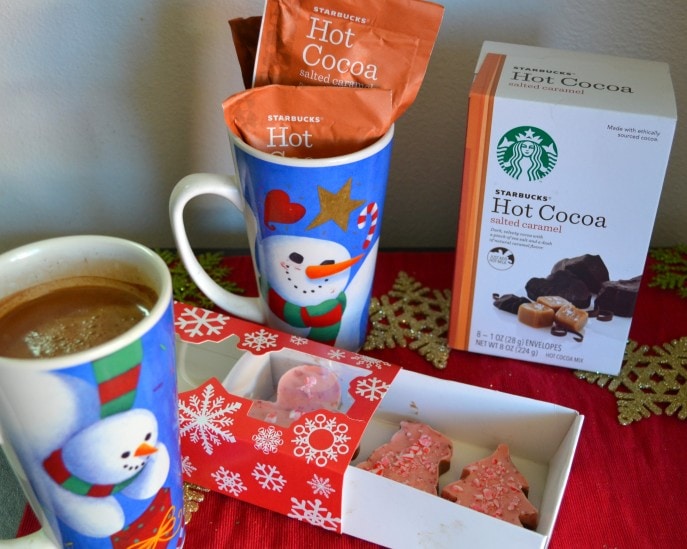 Starbucks products always make great gifts and when paired with this delicious Candy Cane Mocha Bark, you've got yourself a stellar gift to pass on.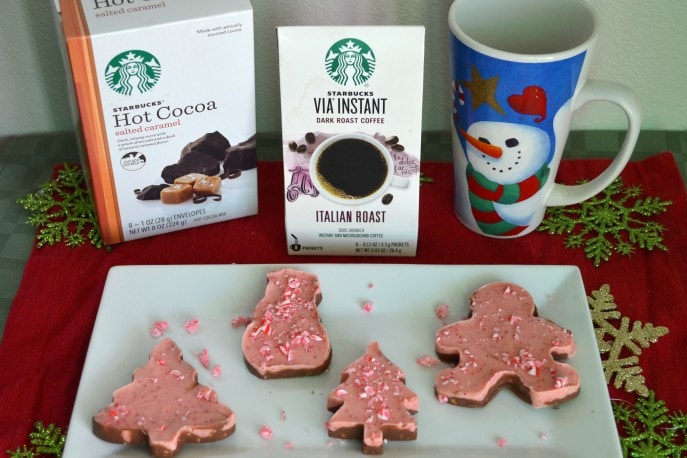 Mocha goodness!
I'd love to hear from you. Hop over to chat with me on

Facebook

and/or

Twitter
This was a shop compensated by Collective Bias, Inc. and its advertiser. All opinions are mine alone.