Christmas Read Alouds for Kids + Printable Christmas Reading Log
This post contains editorial samples and/or affiliate links to products I recommend. While this adds no additional cost to you, I will earn a small commission on any sales made.
Make reading fun during the holidays with these fun Christmas read-alouds. Kids will enjoy coloring the free printable Christmas Reading log!
If you're looking for ways to keep your child reading over the Christmas holidays, consider making things a little festive with these Christmas reading prompts.
Even if your child can read independently, choose to set aside some Christmas read-alouds to enjoy together.
I'll share a few recommended Christmas read-alouds right after I share more about the free Christmas Reading Log!
You could also do a daily family reading session guided by the prompts.
(Some of these could make for some fun memories. Picture your family under the tree, reading the book for the day!)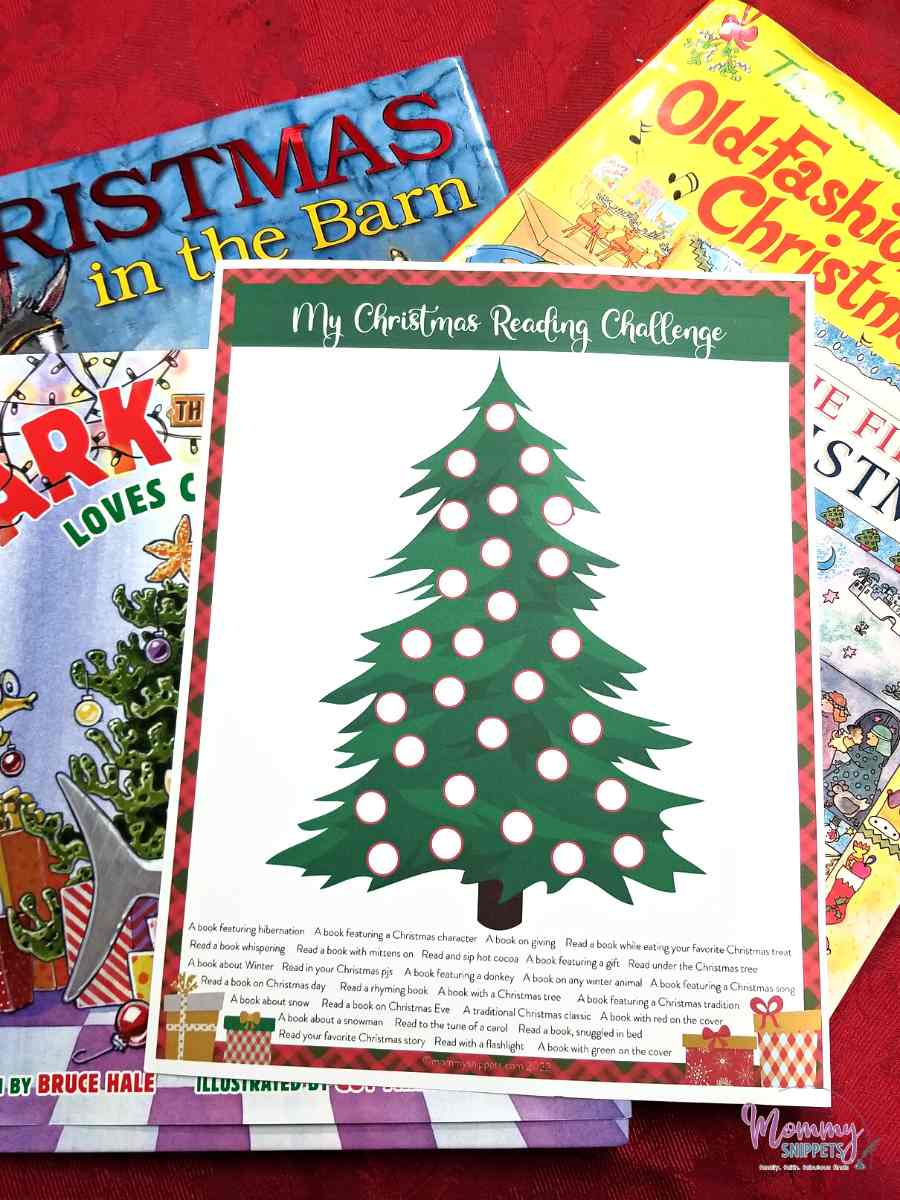 Making Reading Fun with this Free Printable Christmas Reading Log (Includes Reading Prompts)
Not only does this Christmas Tree Reading Log look festive enough to find a place of honor on the refrigerator, but it's a fun way to encourage your child to read.
Each time your child reads a book, they can color in a Christmas ornament.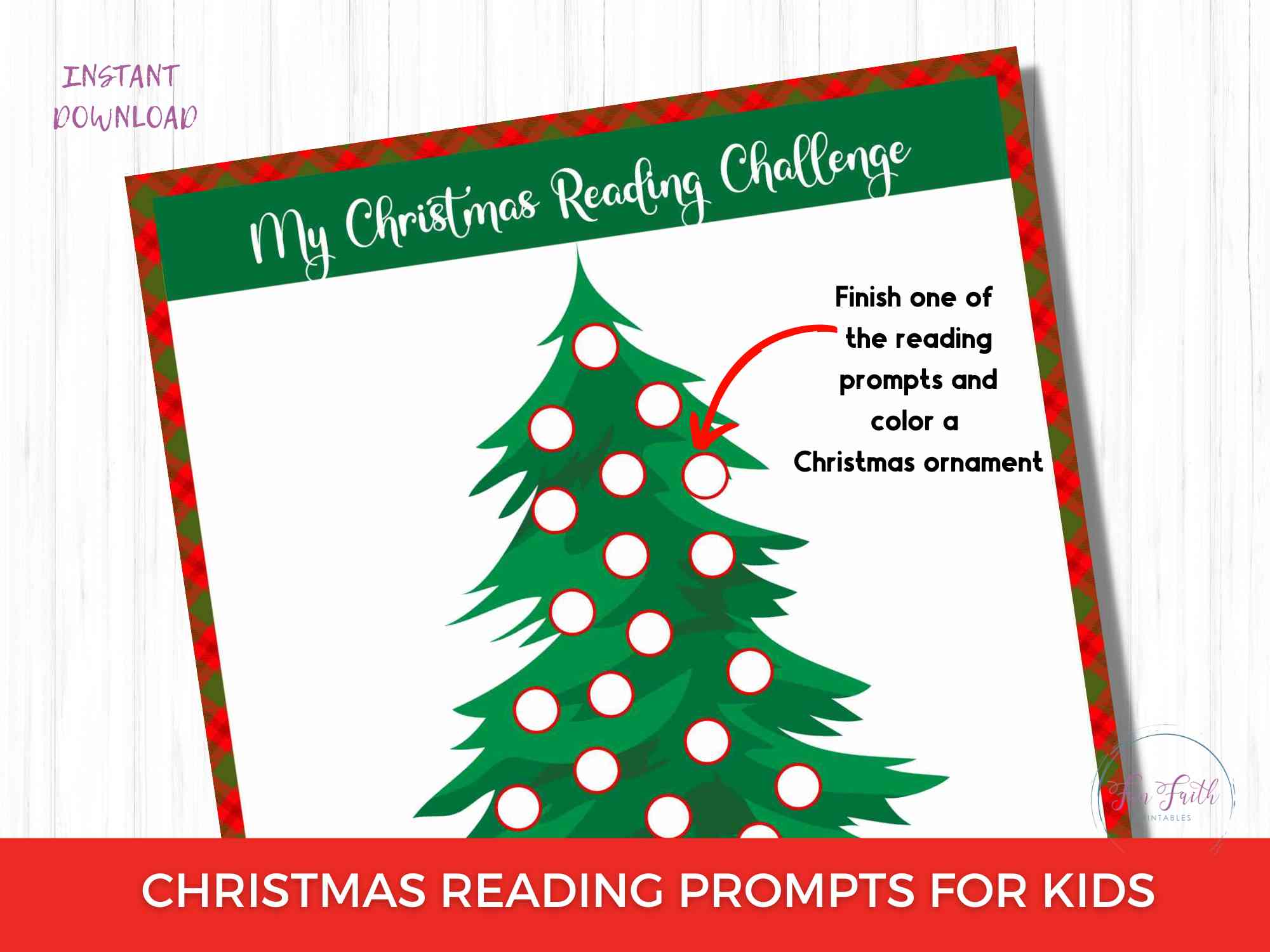 If you want this to be a treasured keepsake, consider using finger paints to fill in each ornament with a fingerprint!
If your child needs a little inspiration, I've included reading prompts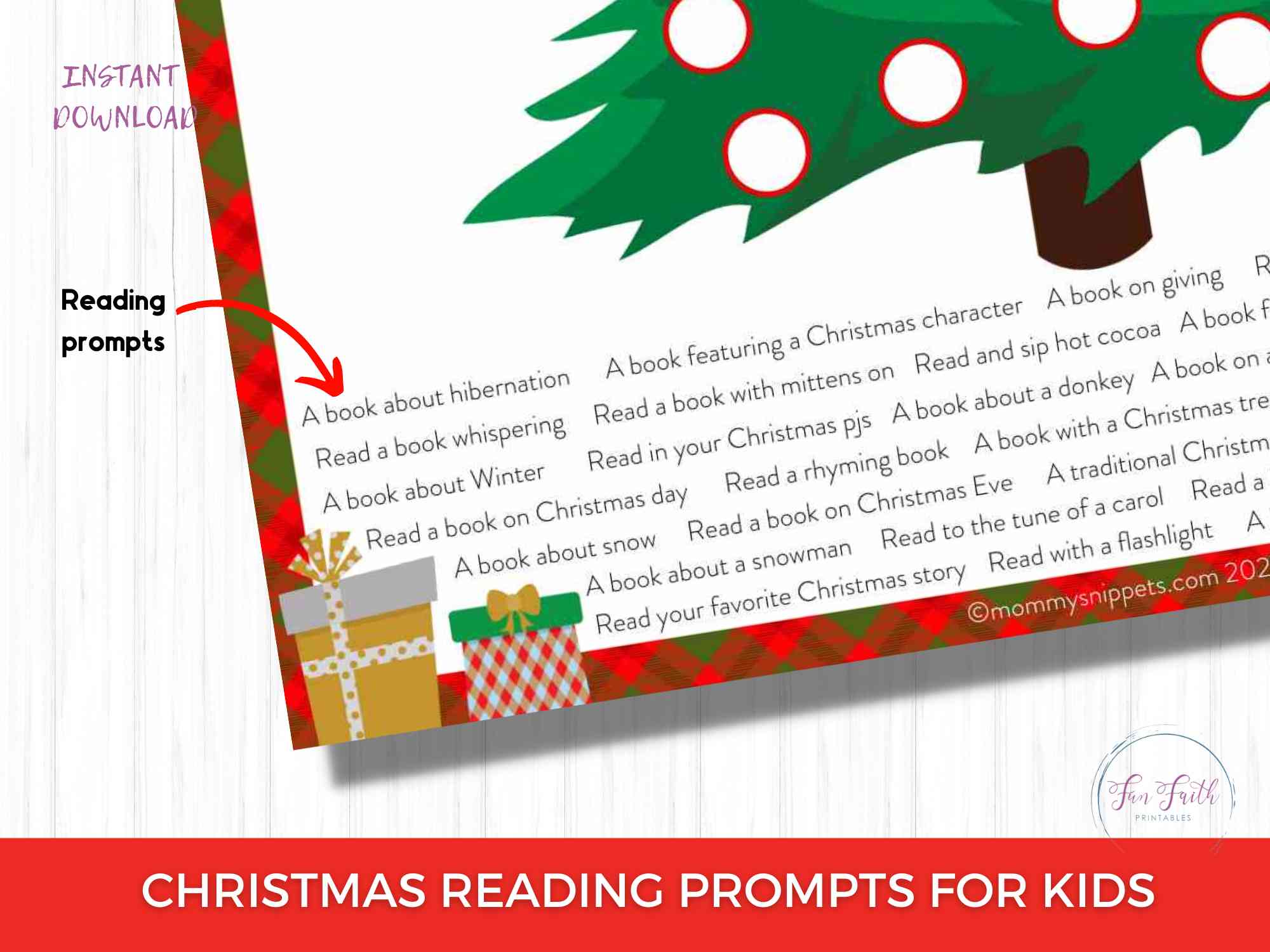 If you've signed up for my newsletter, use the exclusive library access password to get into the library.
If this is your first time trying to access a Mommy Snippets printable, please sign up for my newsletter to get the exclusive password.
This one password will give you access to all the printables in the Mommy Snippets Community Printables Library for FREE!
I recognize we're all on way too many email lists, and if you would prefer just to grab your Reading Log from my Etsy store, you're more than welcome to visit Fun Faith Printables.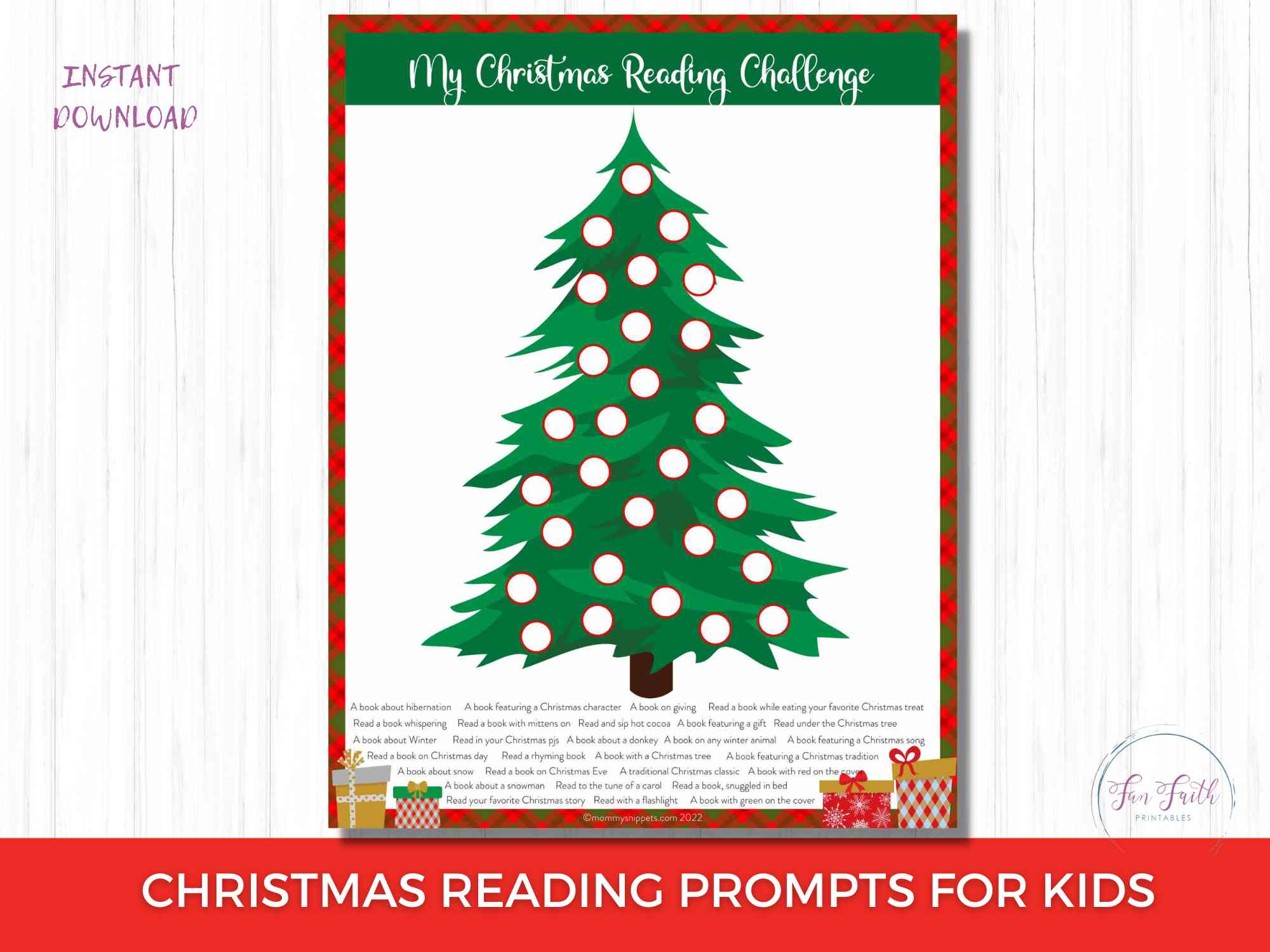 Recommendations for some of our favorite Christmas Read-Alouds
As shared earlier, my family has a collection of Christmas books that we've added to our Christmas book library over the years.
Books that even my 17 year old will pull out to read just because they bring back special memories.
Last year, my youngest set up a reading nook, complete with her little rocking chair and Christmas slippers, near the basket with throws.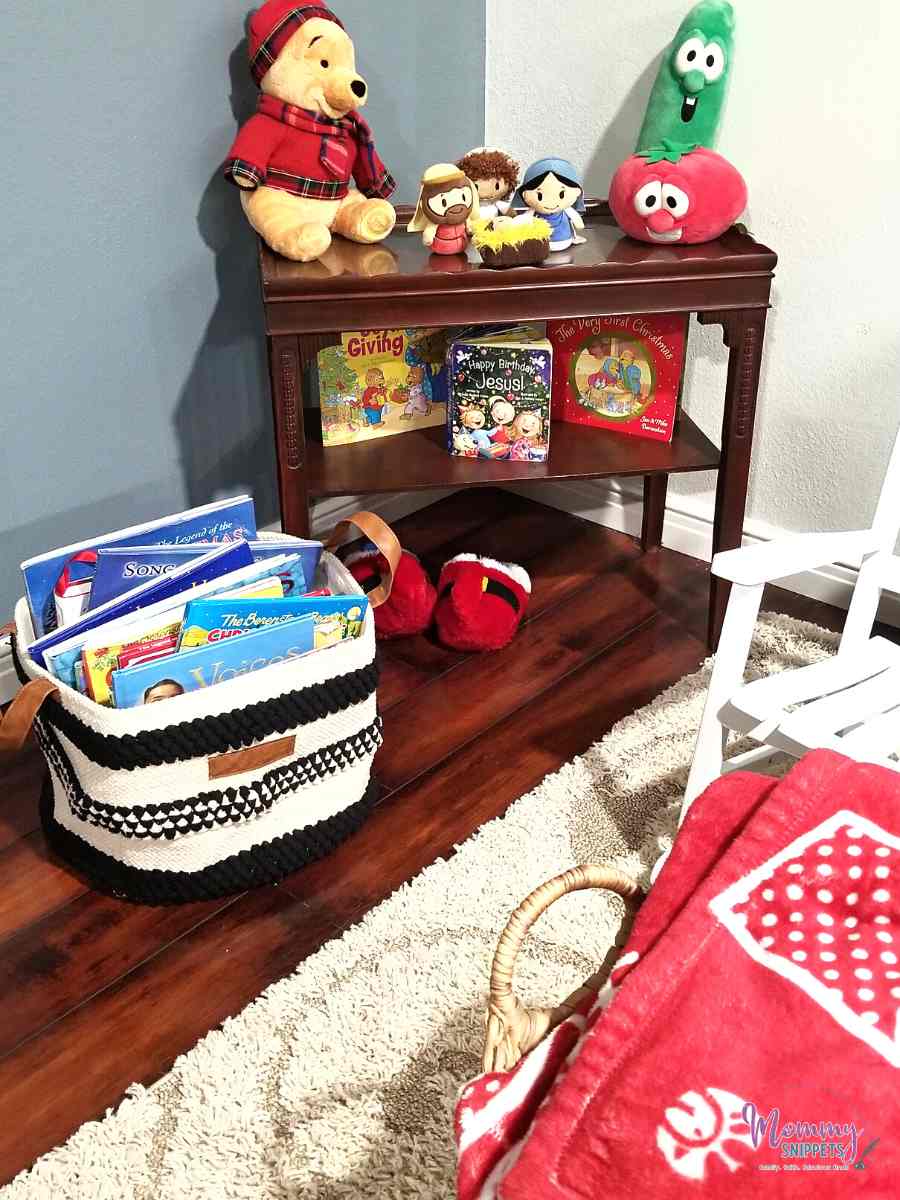 Yes, my HOPE woven basket does hold all our favorite Christmas books.
Here are a few great reads to start off with:
Christmas Read Alouds for Kids
Have fun!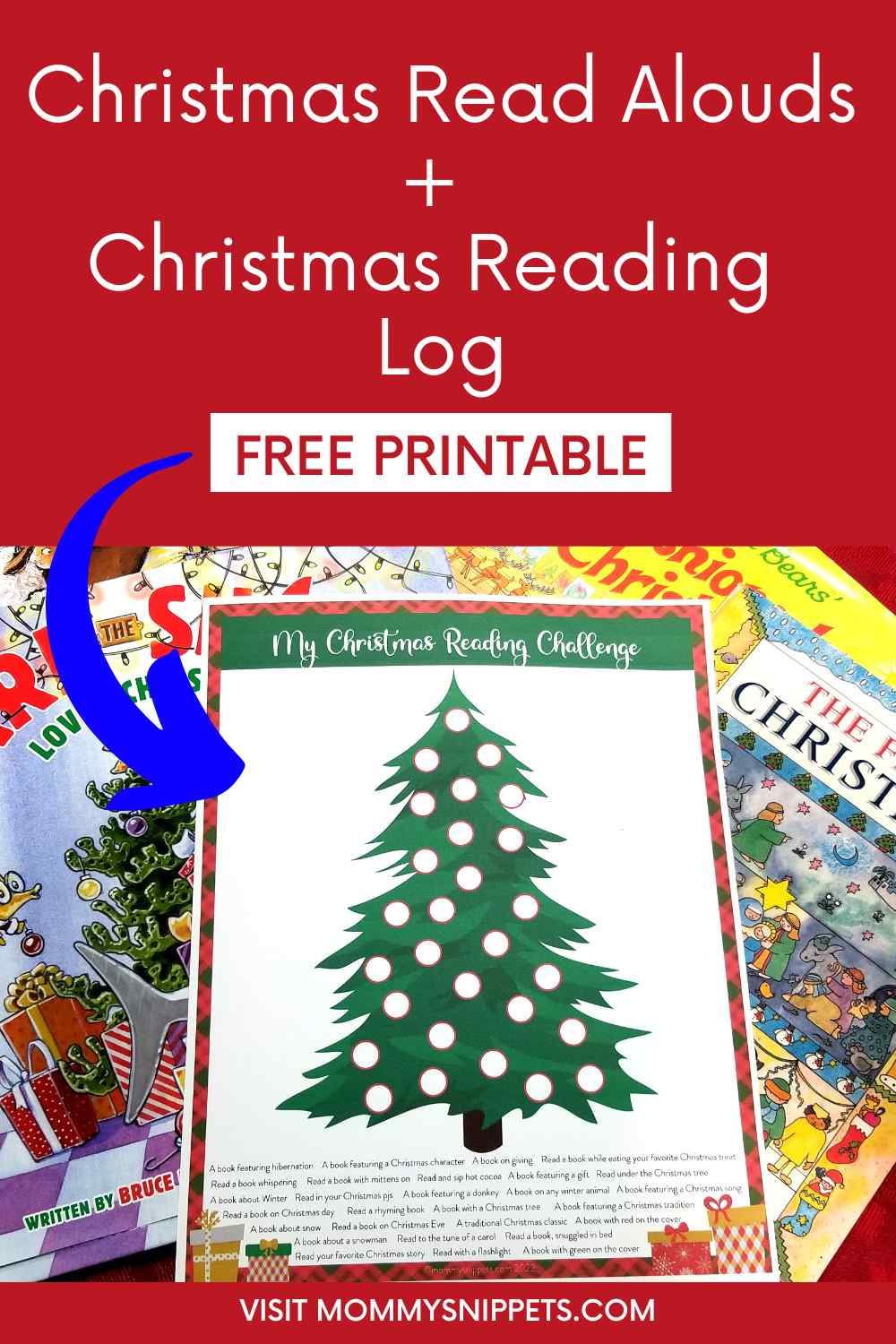 Here are more Christmas resources for your family to enjoy: