The Free Printable Christmas Memory Game Your Family Will Love
This post contains editorial samples and/or affiliate links to products I recommend. While this adds no additional cost to you, I will earn a small commission on any sales made.
If you're like me and always looking for ways to tie in the Christmas story with your family activities, then this Christmas Memory Game will be a must to download and print.
Kids love games and if you're able to tie in learning and play, then you have a winner on your hands.
When I first designed the 1 Corinthians 13: What the Bible Says About Love-Valentine's Day Memory Game, I didn't think it would be one of our most popular printables that season.
This was followed by the Easter Devotional Memory Game,
and now here's The Story of Christmas Memory Game.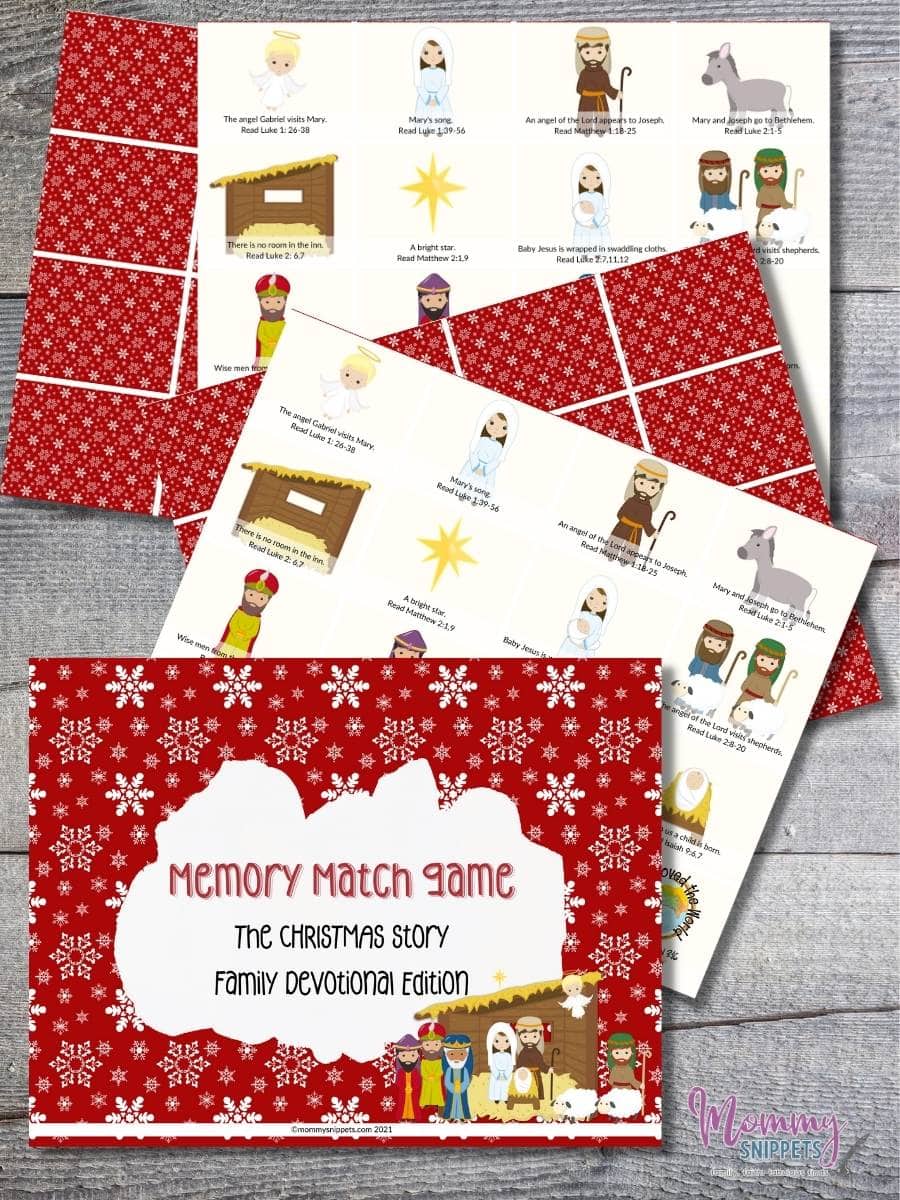 As your family counts down to Christmas, I've shared a few ways you can remind them of the reason why Christmas is celebrated.
Here are a few resources you may use with your family:
Christ focused Christmas activities for Families
and now this Christmas Memory Game.
The Christmas Matching Game that doubles as a Family Devotional!
This printable Christmas game pack holds 16 pairs of memory match cards.
Each card has an image of some person, animal, or element of the Christmas story.
Also included on each card is a brief image description and the Bible passage that details more about this image.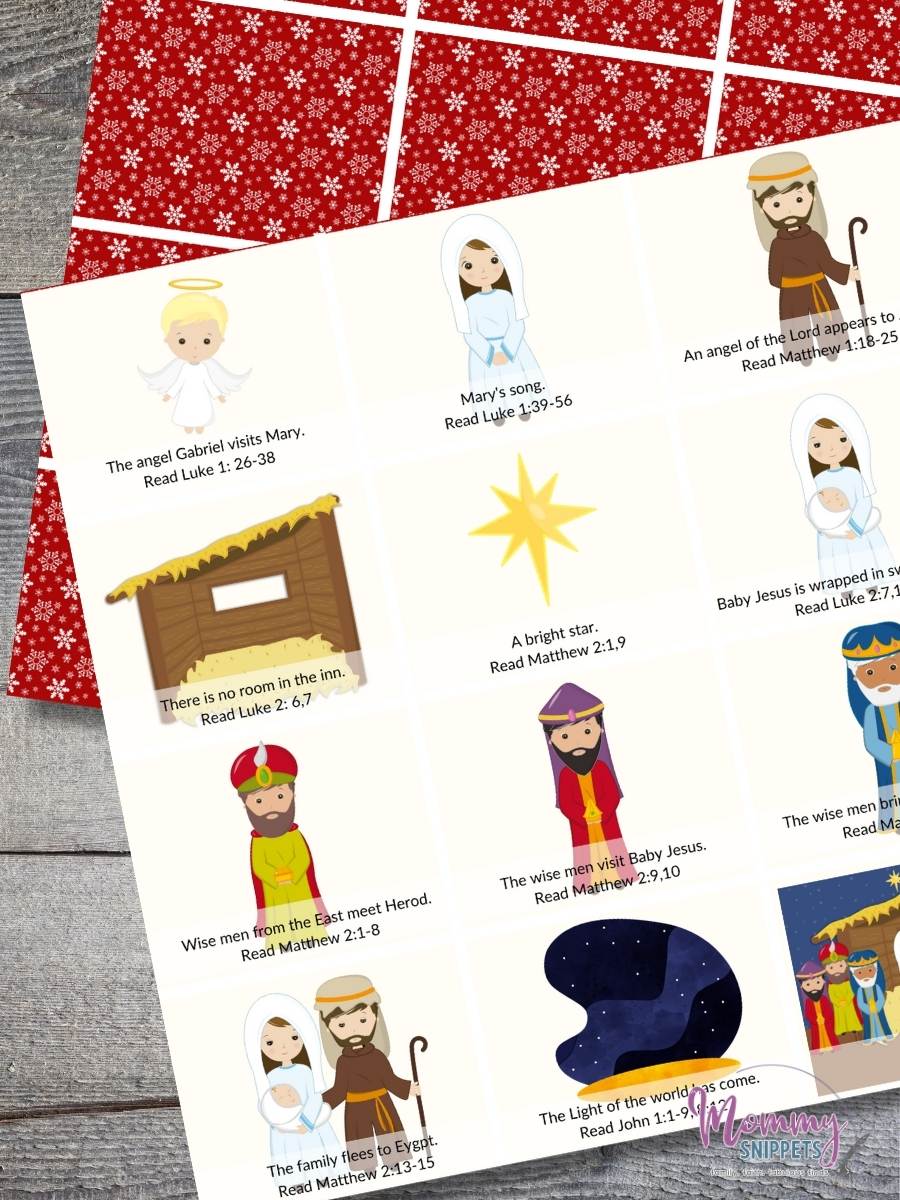 Rules to play Christmas Memory Match
The rules are the same as any memory match game played.
Print out the sheets on white cardstock and cut each card out using a pair of scissors or a paper cutter.
For durability, you may also laminate the cards.
Once this has been done, shufle all the cards and place them face down.
Players then take turns in picking 2 cards each.
Start with the youngest player first.
If the first two cards picked are not a match, place them face down and allow the next player to pick two cards.
The goal is to find a pair that matches.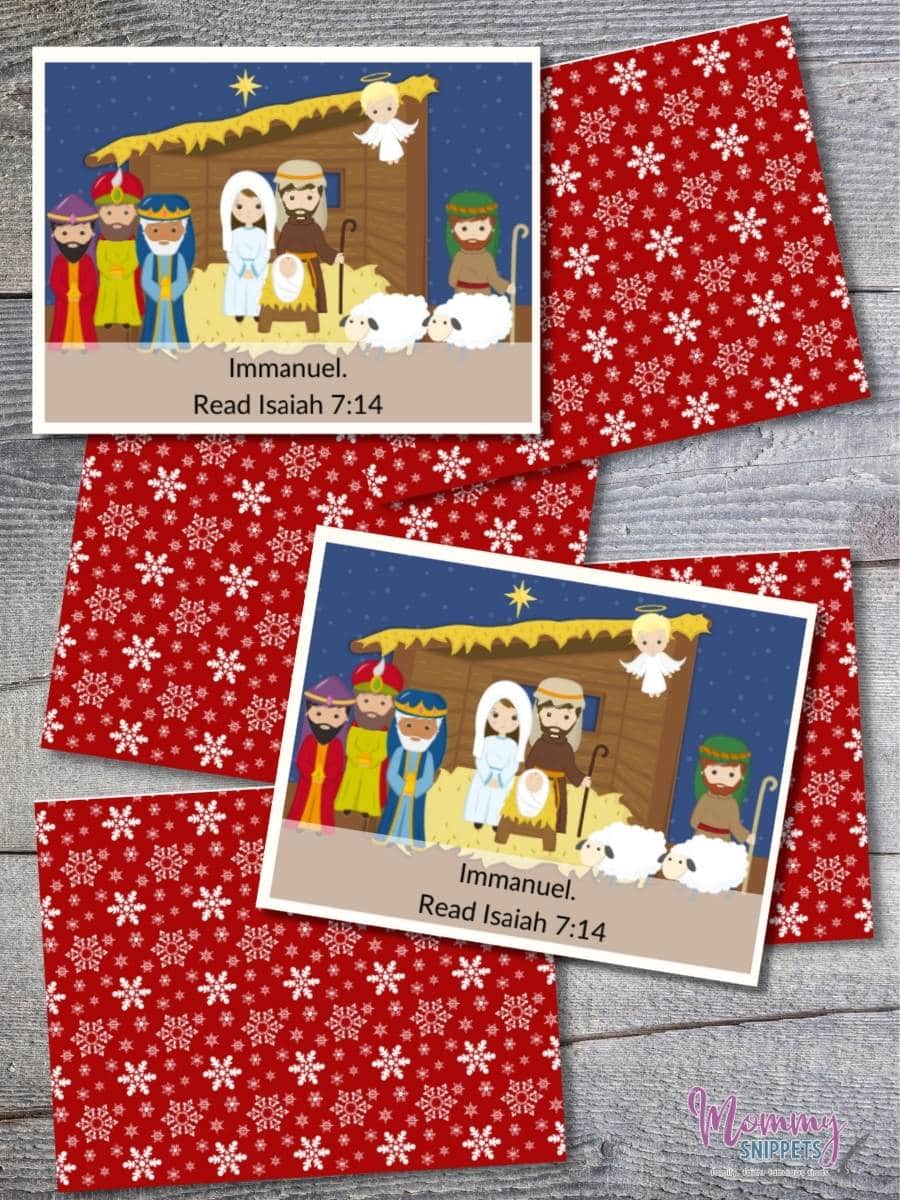 When a pair is found, pause the game to find the Scripture reference for that pair.
The player who found the pair may read the passage or Bible verse out loud.
Encourage the kids to ask questions about what was read, share in a time of discussion,
and perhaps even close each time of sharing with prayer.
Allow God to use this simple Christmas game activity as a way to grow your family's faith and bonds with each other.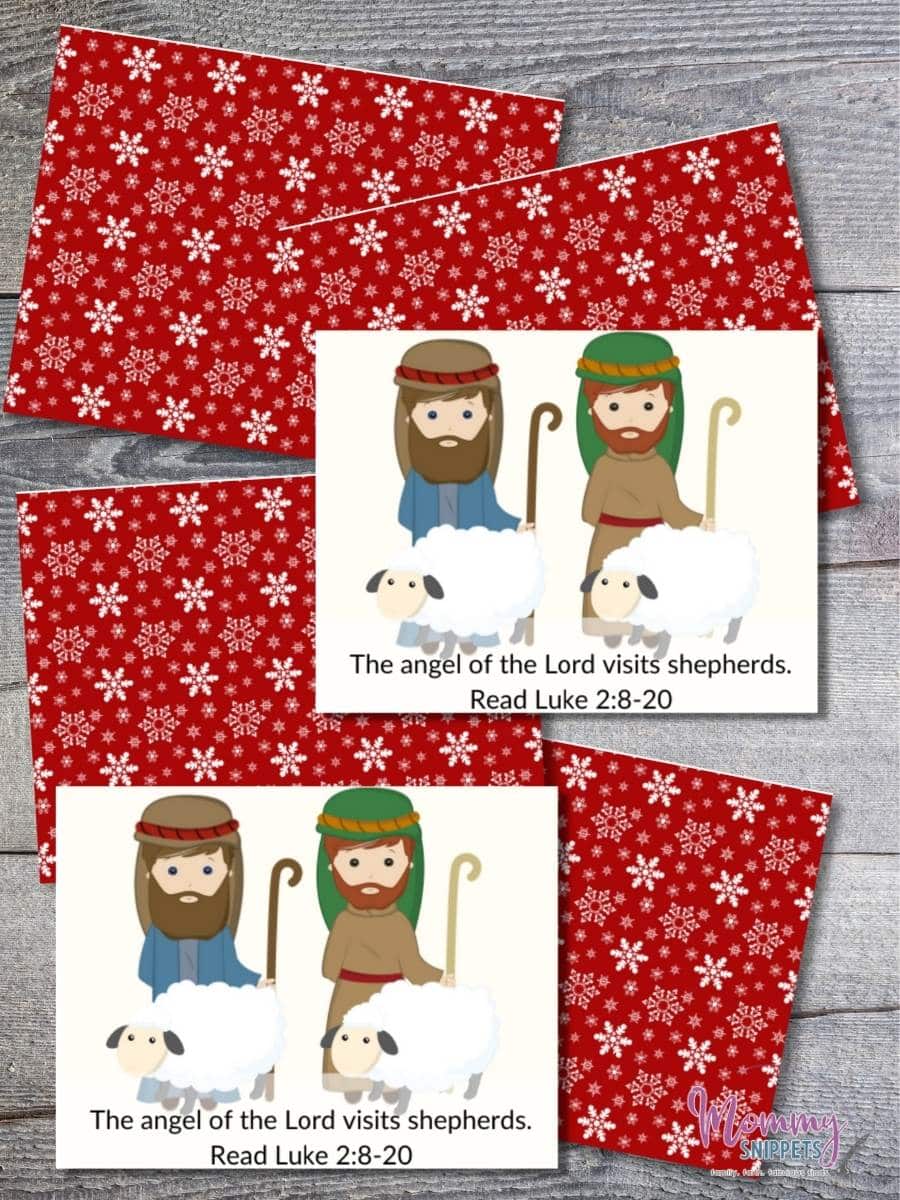 If you've signed up for my newsletter, use the exclusive library access password to get into the library.
If this is your first time trying to access a Mommy Snippets printable, please sign up for my newsletter to get the exclusive password. This one password will give you access to all the printables in the Mommy Snippets Community Printables Library for FREE!
If you're on way too many mailing lists and would prefer to just buy the printable,
While in the store, check out these Christmas printables too.