How to Use the Candy Cane Poem to Teach Kids the Christmas Story
This post contains editorial samples and/or affiliate links to products I recommend. While this adds no additional cost to you, I will earn a small commission on any sales made.
Practically every home has this one Christmas staple each year- candy canes! This year would you consider including this candy cane poem with each candy cane you pass out?
This simple poem is a sweet reminder of why we celebrate Christmas.
Yes, we celebrate a birthday, Jesus' birthday,
but it is more than all of that.
This poem is also a great way to talk to children about how great God's love is, to send His only Son, for our sakes.
I know there are several candy cane poems around, but this one is an original.
Yes, like my Jelly Bean Poem.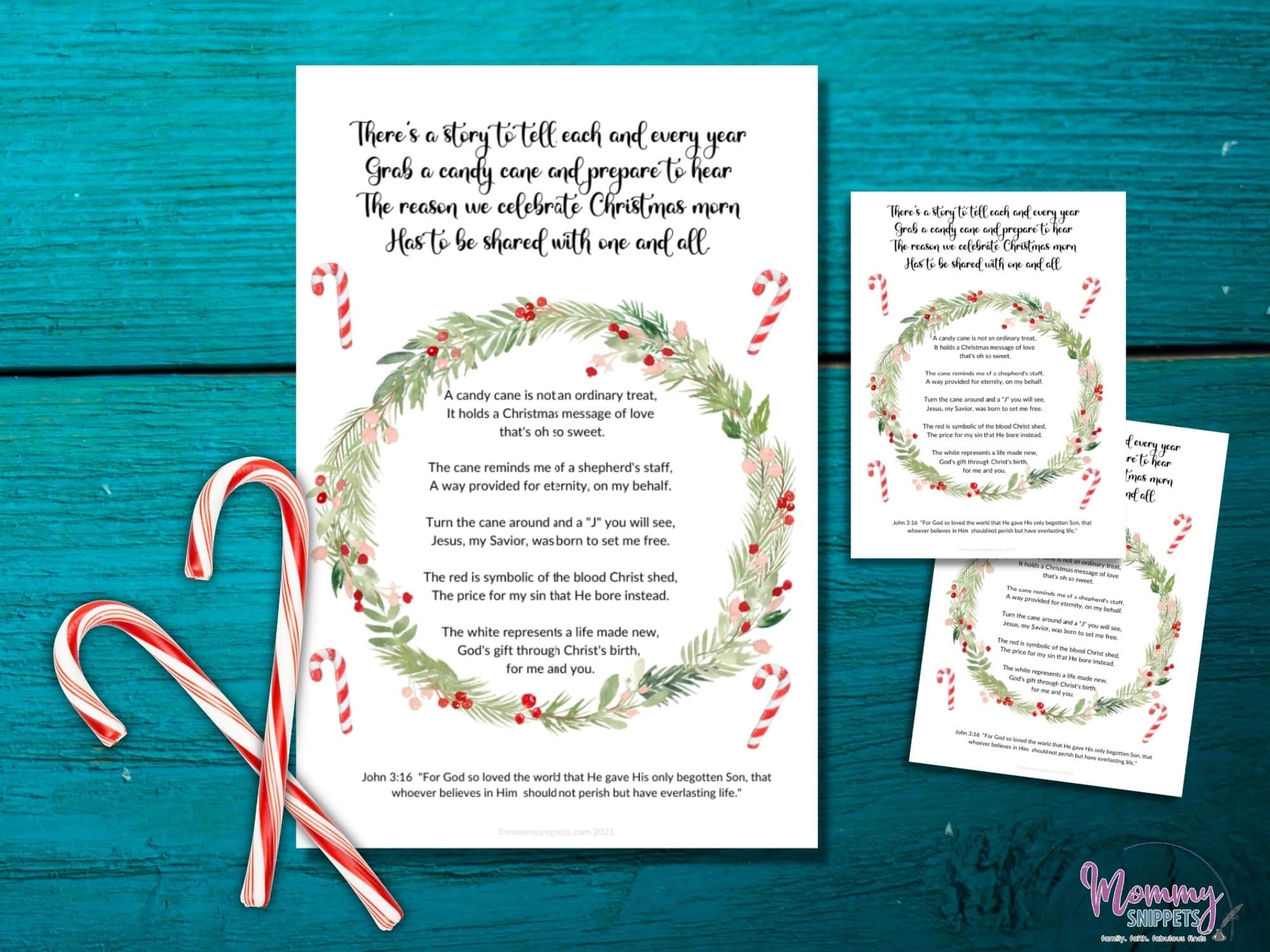 How to use the Candy Cane Poem to teach Kids the Christmas Story
This candy cane story printable is a 2-page file.
I highly recommend printing the sheets on white cardboard stock for durability.
One page holds two 8.5 x 5.5″ poem cards while the other holds four smaller poem tags.
The poem outlines what the candy cane symbolizes and how the colors of the candy cane stripes also tie into the essence of the Christmas story.
This is one of my favorite candy poems, besides the Jelly Bean poem. I know, I'm biased!
If you are looking for Scripture references to tie into each part of this poem, consider these:
Shepherd's Staff- Psalm 23
Jesus' Birth- John 3:16
Christ's Sacrifice on the Cross- Isaiah 53:5, 1 Peter 2:24
Being Made New-2 Corinthians 5:17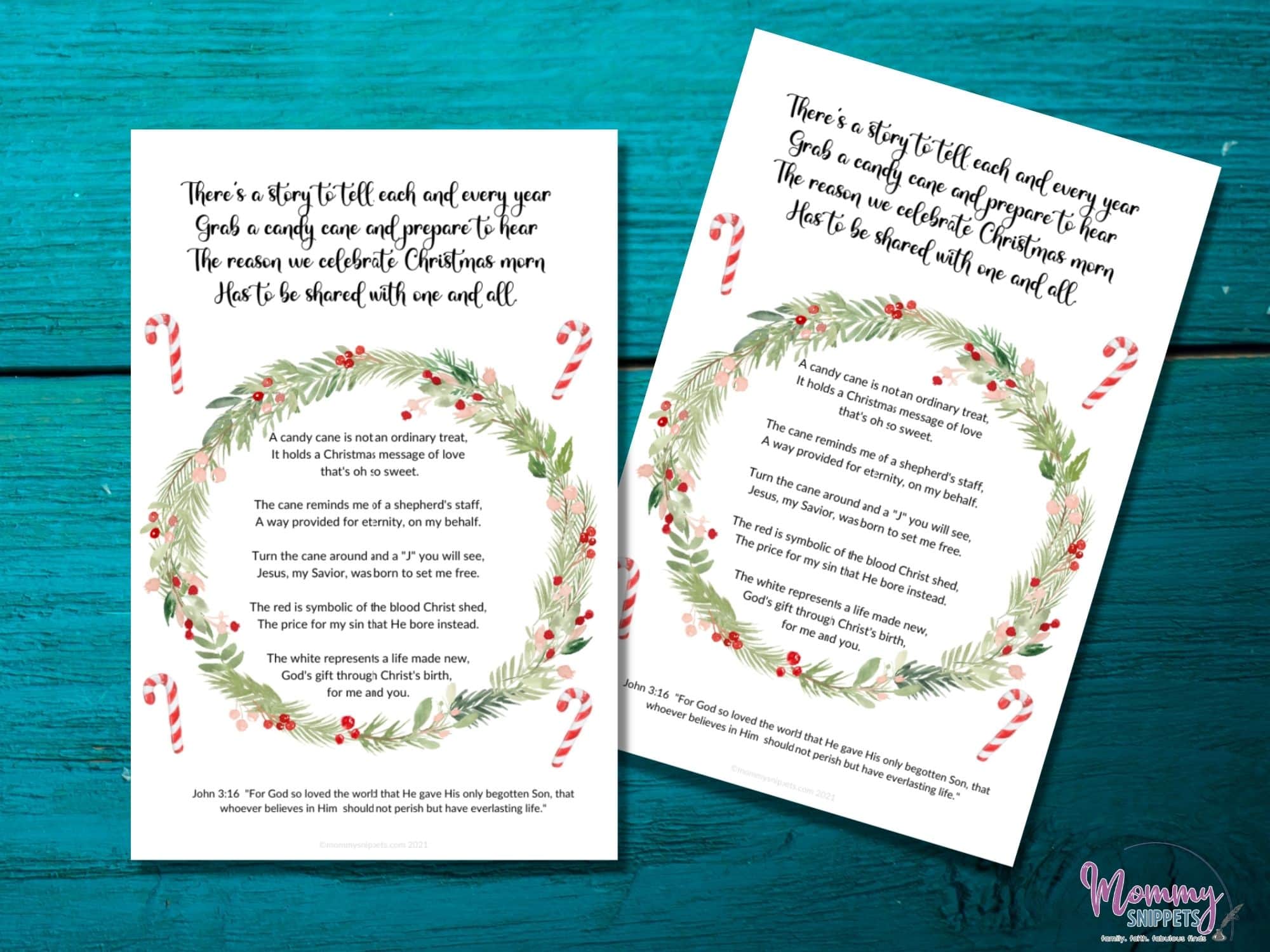 You could also introduce your child to the faith bracelet.
A simple visual way of explaining the passage of faith.
Ways to pass out this Candy Cane Printable:
Smaller tags may be handed out with individual candy canes.
You could even punch a hole on the top left-hand corner of each tag, string a red or green ribbon through the same, and tie this to the stem or hook of a candy cane.
The larger story of the candy cane poem may be added to a platter of candy cane-shaped cookies.
It could also be tied to a candy cane and included in a platter of Candy Cane Mocha Bark and/or Candy Cane Blondie Bites.