Enjoying Charleston, West Virginia- the city with old town charm
This post contains editorial samples and/or affiliate links to products I recommend. While this adds no additional cost to you, I will earn a small commission on any sales made.
Charleston is not just West Virginia's capital city, but also the largest city in the state. It bursts with old town charm and prides itself on activities and fun for visitors of all ages.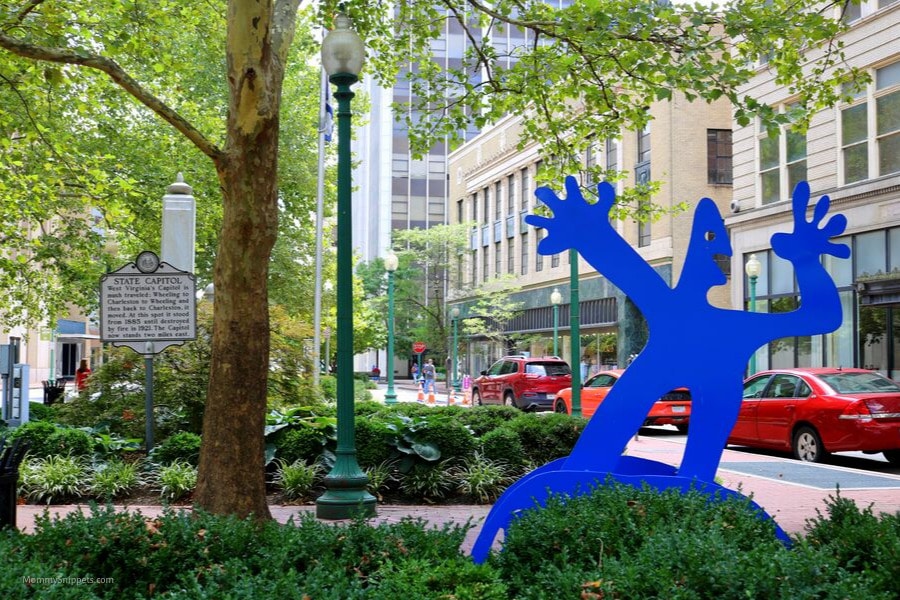 My family was invited to West Virginia to experience the beauty of the Mountain State. Our stay was kindly hosted with comfortable lodging, wonderful dining experiences and fun entertainment opportunities covered. We definitely felt at home, and yes, this goes without saying that the opinions reflected in this feature are solely based upon my own (and my family's) experience.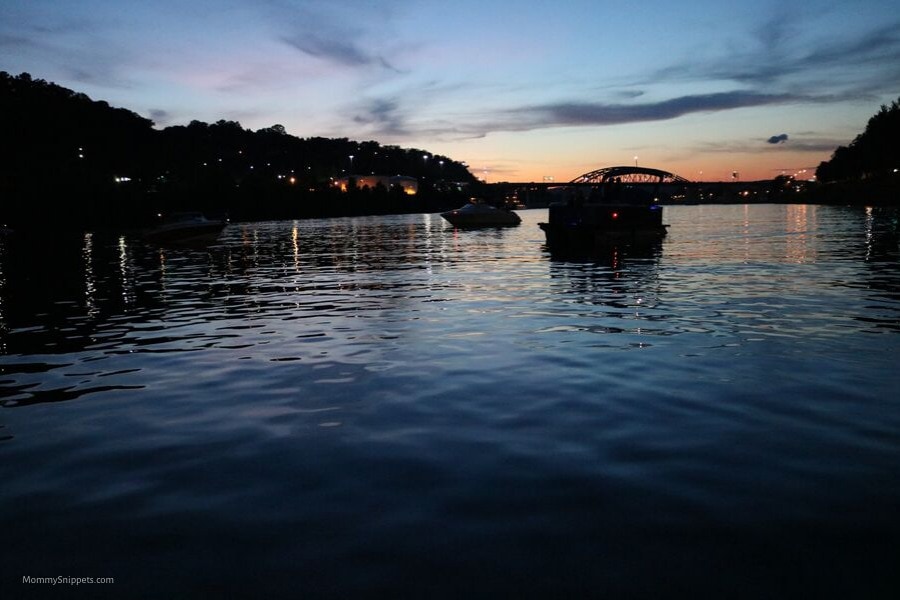 Enjoying Charleston, West Virginia- the city with old town charm
With less than 24 hours in the city, we were able to enjoy a little of the Charleston charm, and that little was enough to win us over.
If you have travel plans to Charleston, with the family, for just a day or two, don't hesitate or reconsider. Make the trip!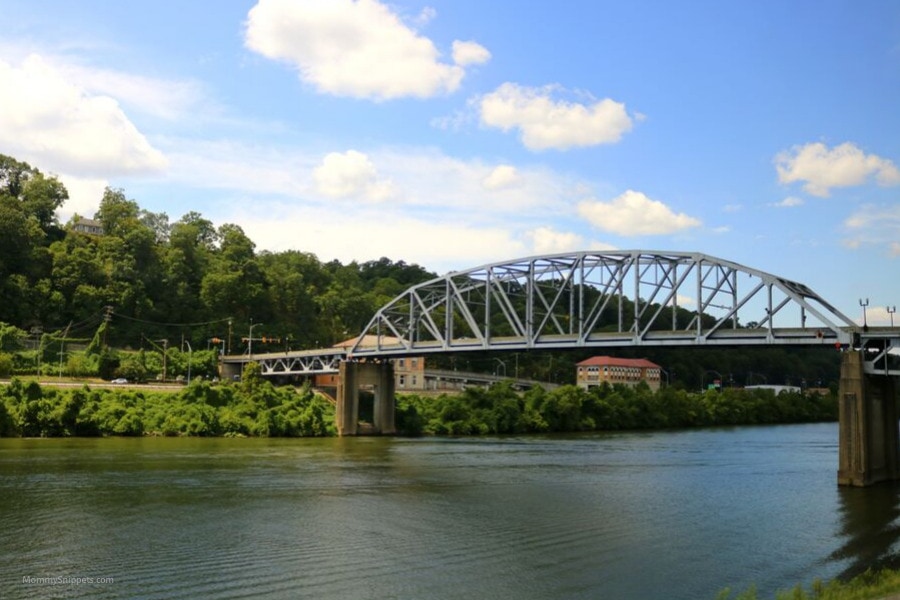 Don't miss visiting these places:
Clay Center: Charleston's Crown Jewel for Families
The Clay Center is a wonderful, interactive center for arts and sciences. It's one of just a handful of centers in the US that houses an art gallery, performing arts, a science and discovery museum, plus a planetarium. This is a must-visit for families and yes, you will need to spend several hours here.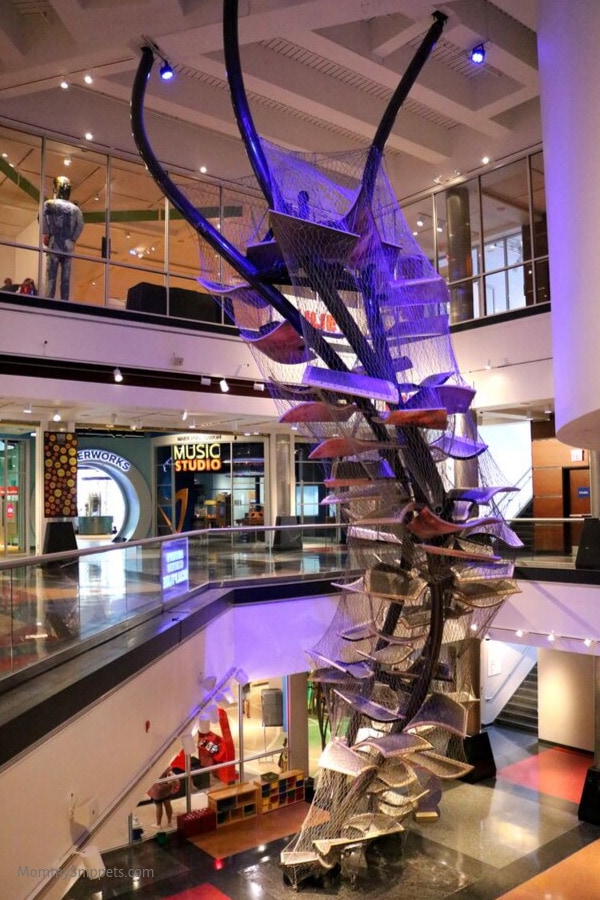 My family enjoyed our time at the Clay Center and my 5-year-old even titled it "The Best Museum Ever!"
Downtown Charleston: Where Time Stands Still
A walk down Capitol Street is a must.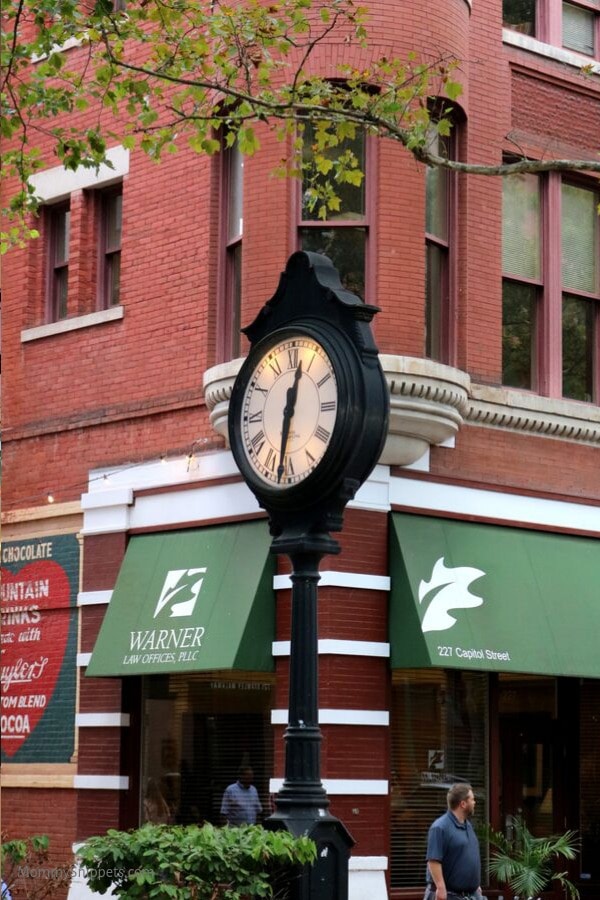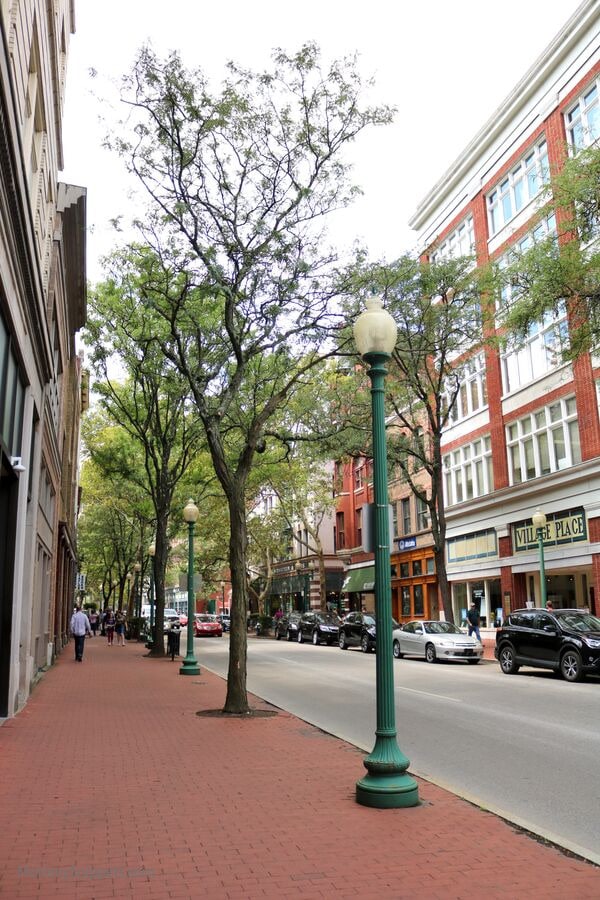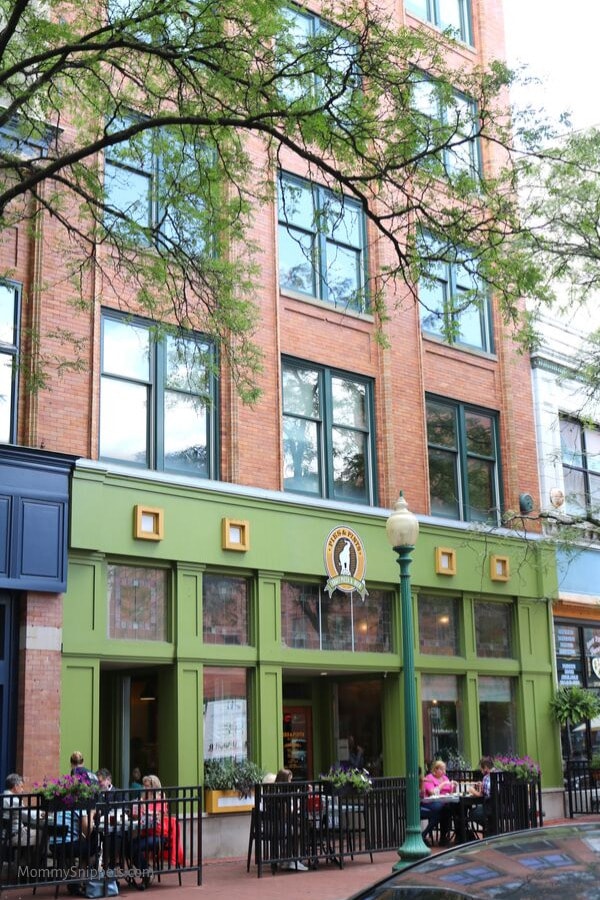 Spend an afternoon appreciating old buildings that tell a story from the past,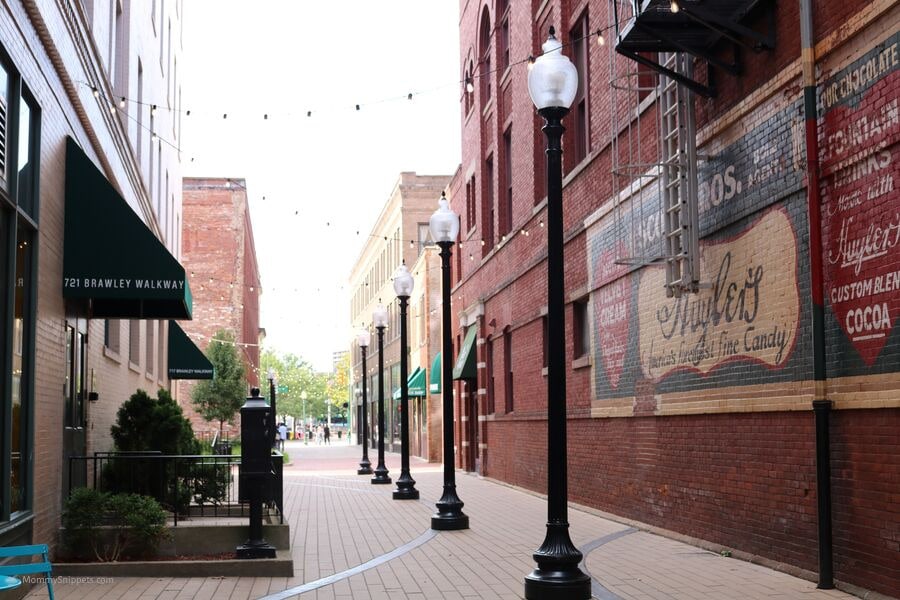 and keep your eyes open for historic markers,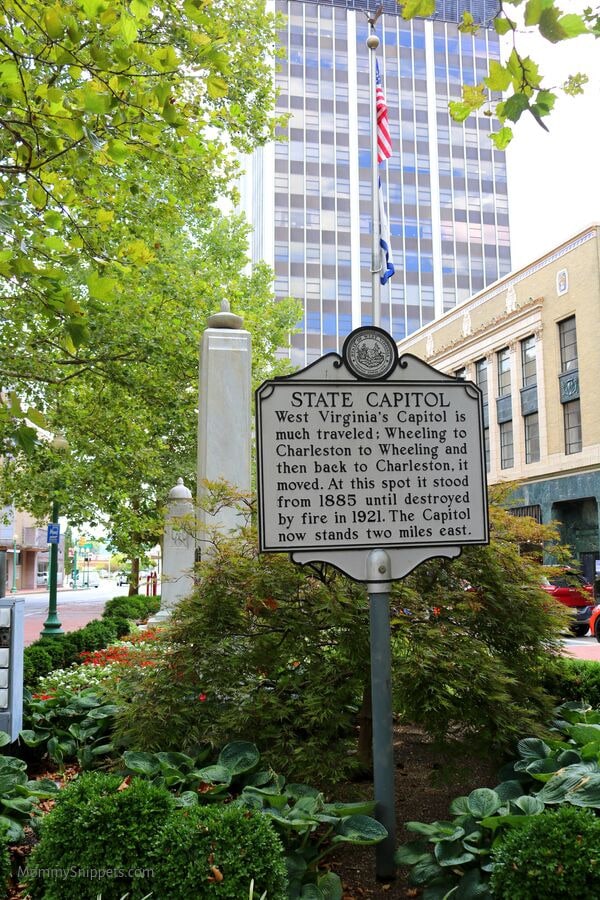 and humbling monuments.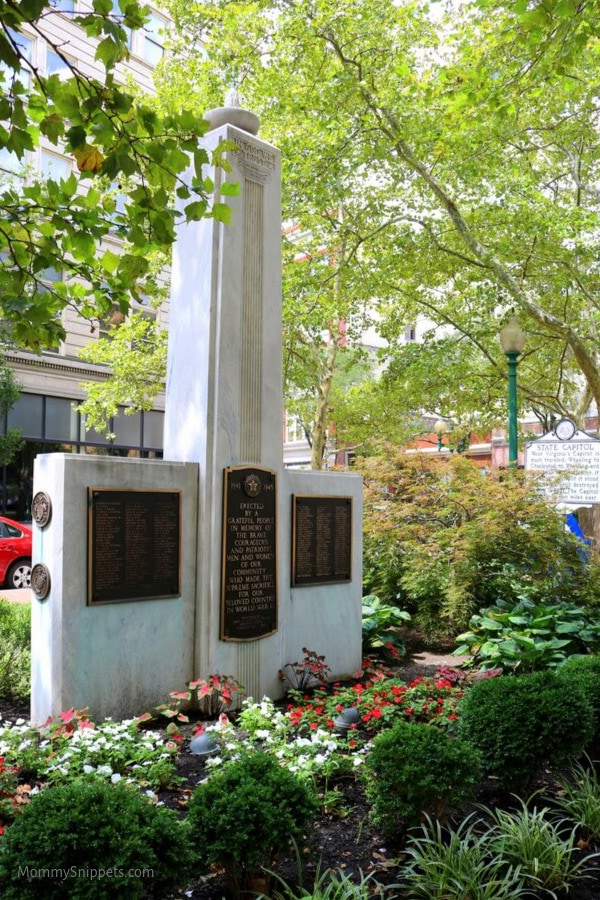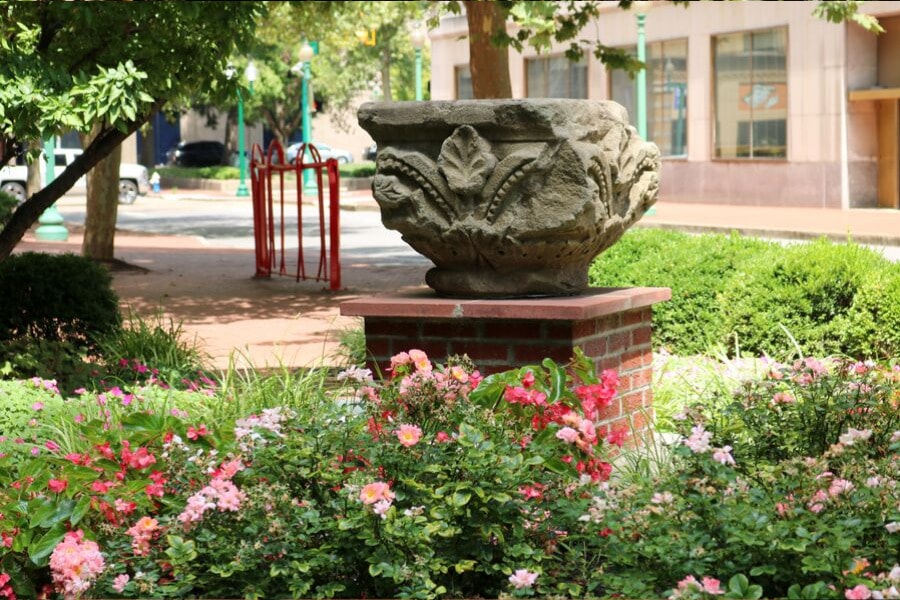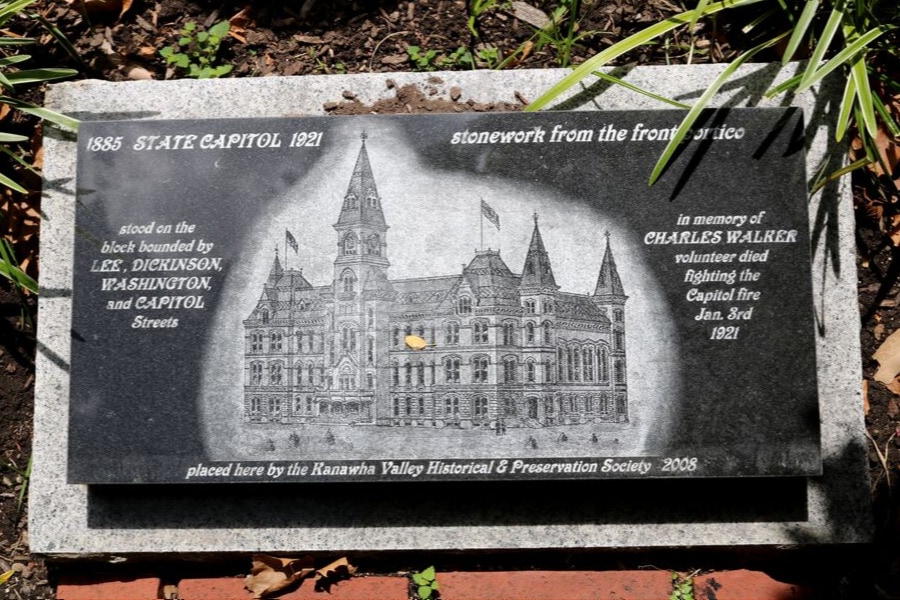 Love books? Stop in at Taylor Books– Charleston's only independent bookstore, that is also a coffee shop and art gallery.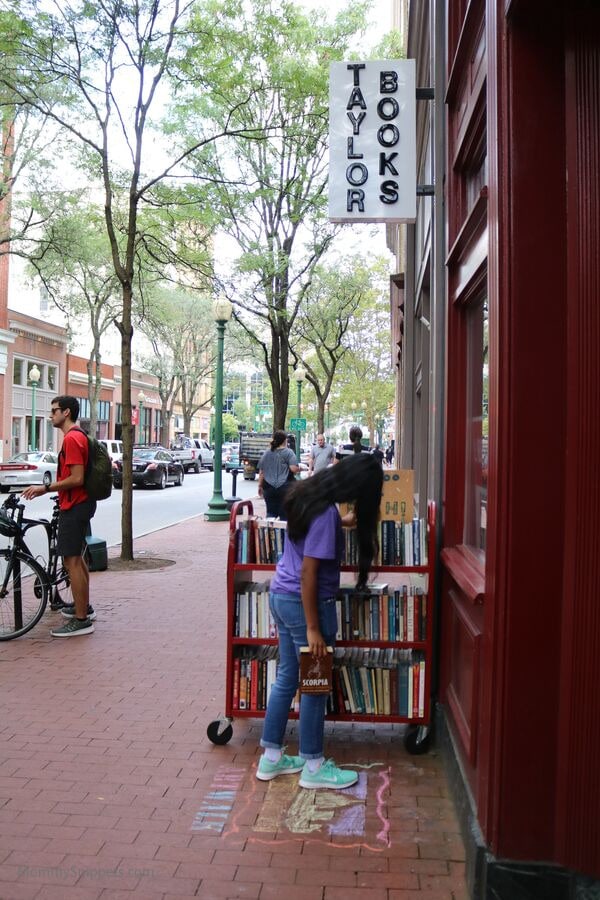 Get off your feet for a bit and enjoy a local favorite- Ellen's Homemade Ice Cream.
If you're overwhelmed with the many choices,
do what we did and ask Ellen to give you either one of her top-selling, popular flavors: Raspberry Chocolate Chip or Espresso Oreo. (Visit my Insta-Stories to see just how yummy the Espresso Oreo looks.)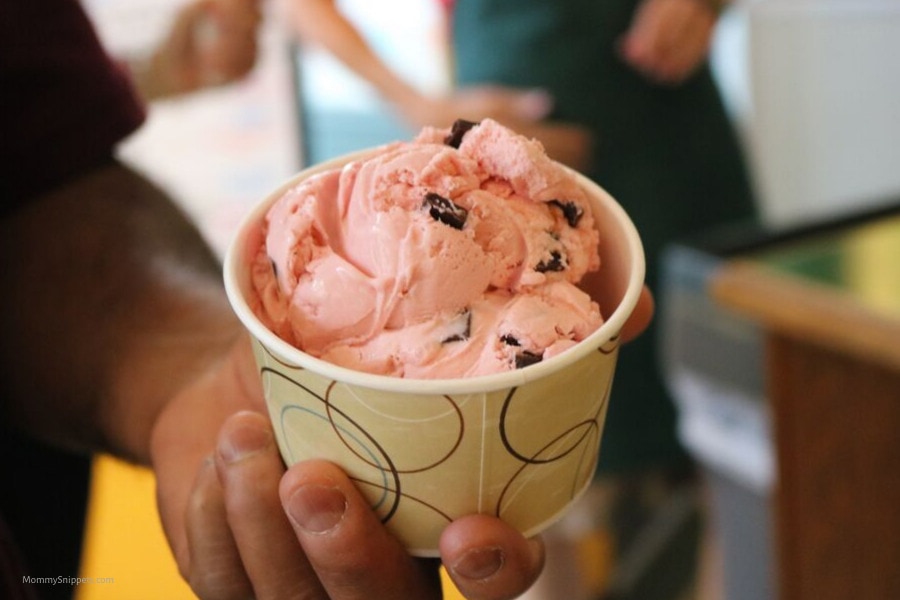 So good! Totally explains why her ice cream is considered Charleston's best!
The kids were thrilled to see so many sweet dogs around Capitol Street.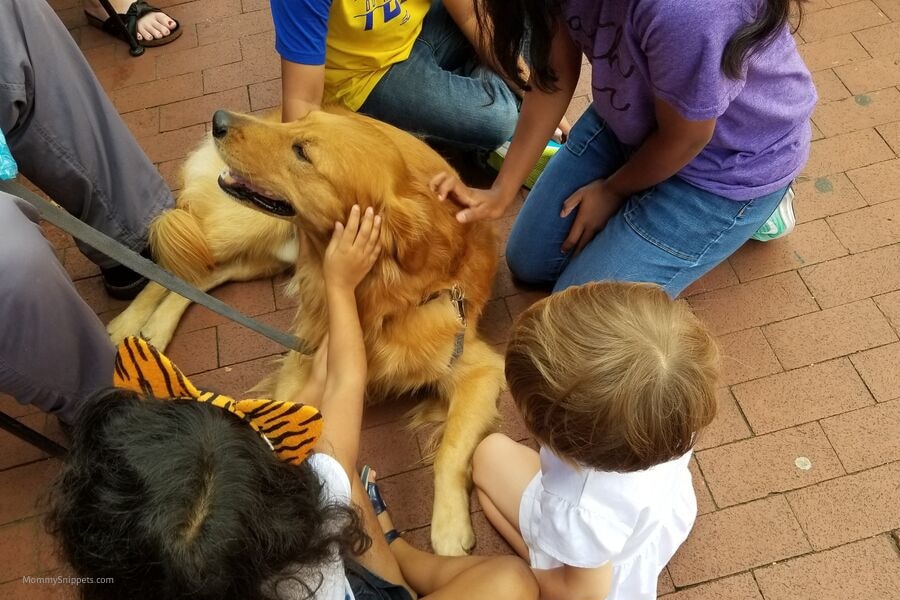 You can tell the city loves its pets and local businesses lovingly provide dining arrangements that allow pets to join their owners and several owners even offers pups edible treats. Ellen's is one of these businesses and yes, she does give her furry customers delicious homemade ice cream.
Live on the Levee: A Local Food Truck and Live Music Friday Fiesta!
This free community event, at Haddad Riverfront Park, is another Charleston must if your travel plans fall between Memorial Day Weekend and Labor Day Weekend.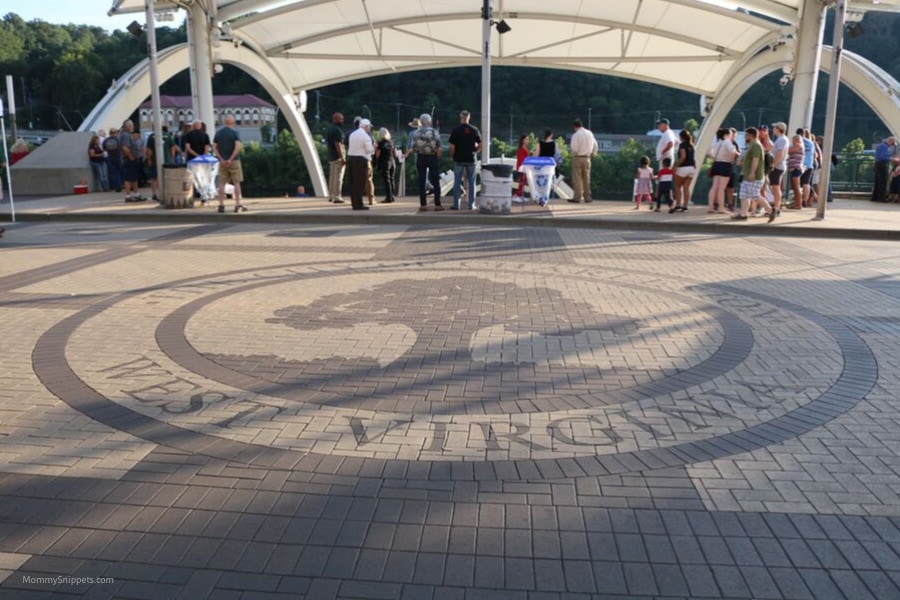 Held every Friday, Live On The Levee headlines popular artists each week, and the blocked-off street is filled with food and community trucks, during the same.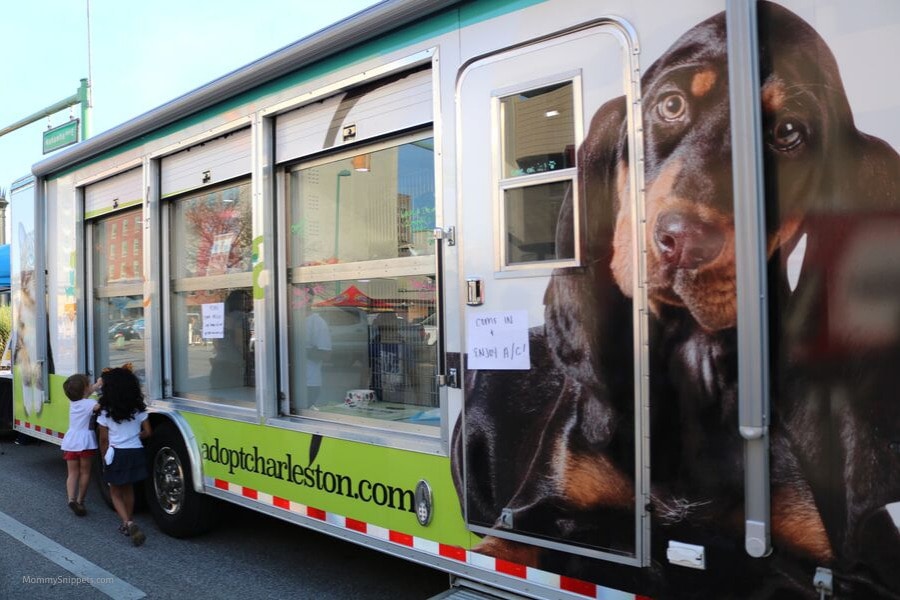 The weekend we were in town, up and coming country artist, Dillon Carmichael, took to the stage.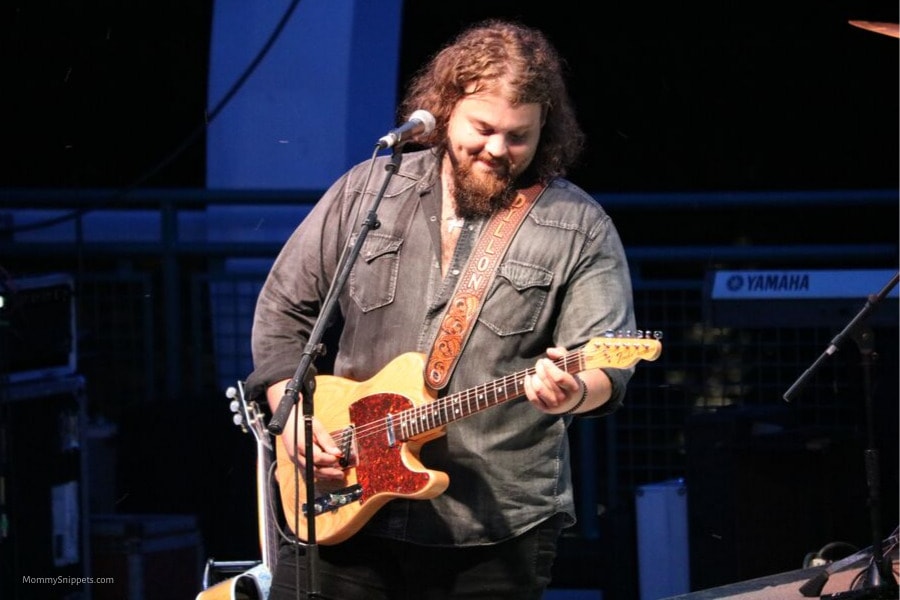 The best part of the evening?
Seeing the amphitheater light up,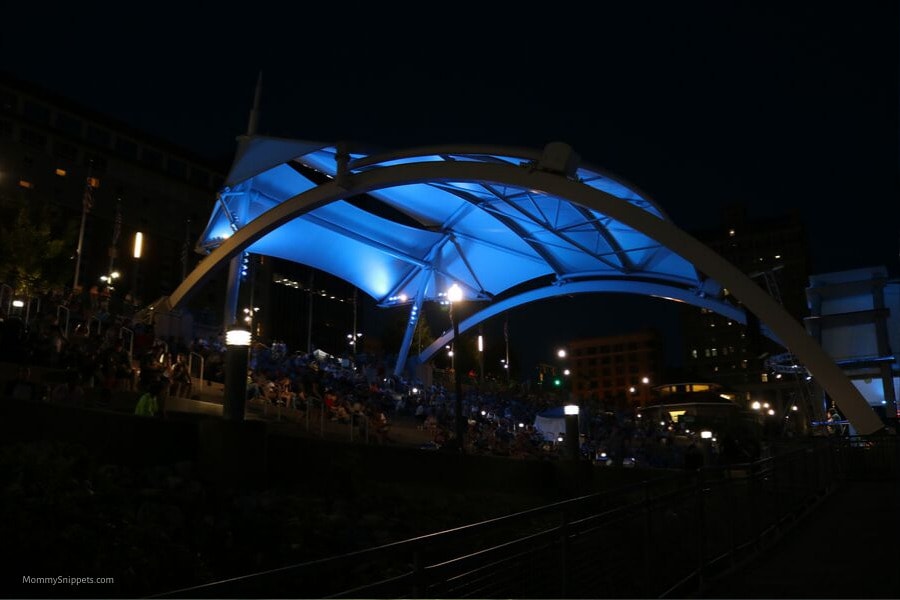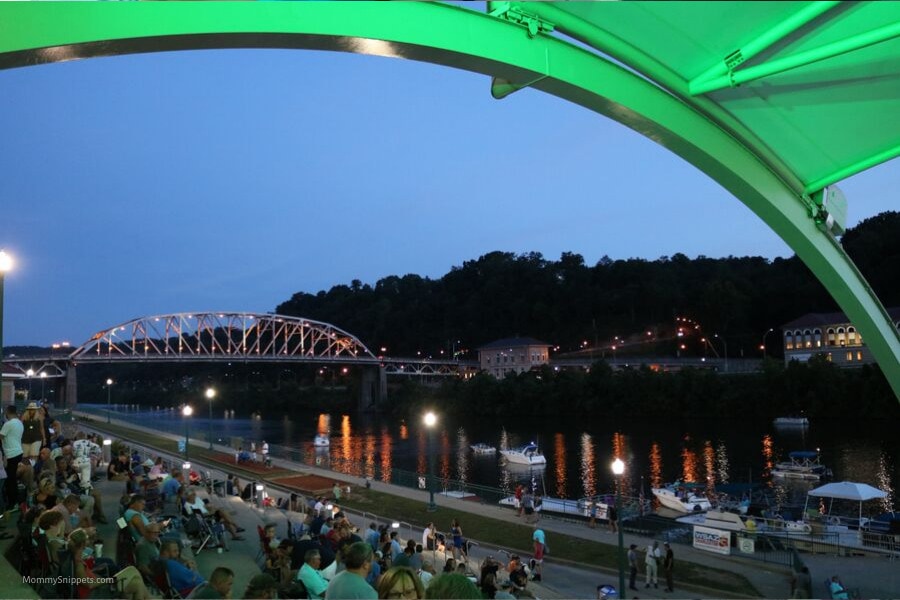 and watching the sunset over Kanawha river.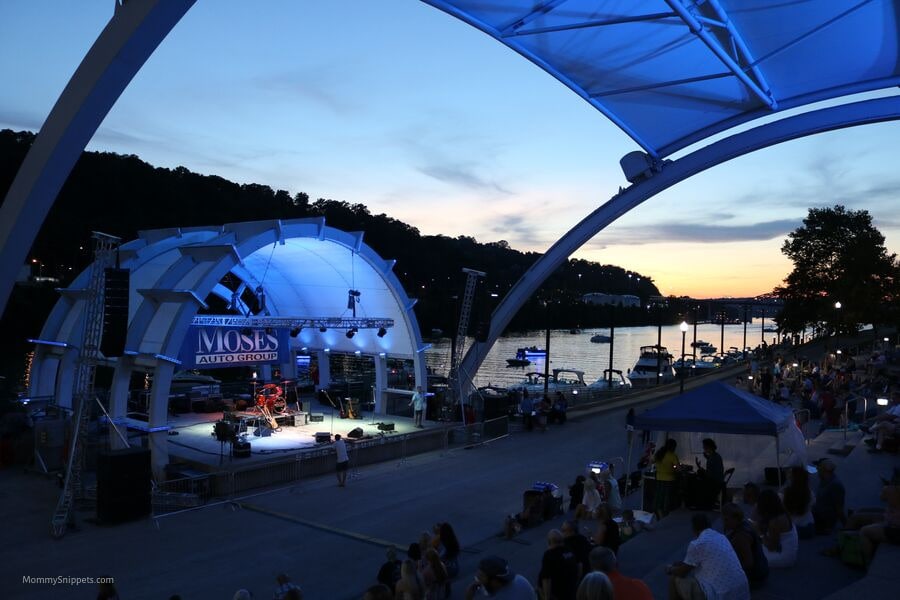 Stunningly gorgeous!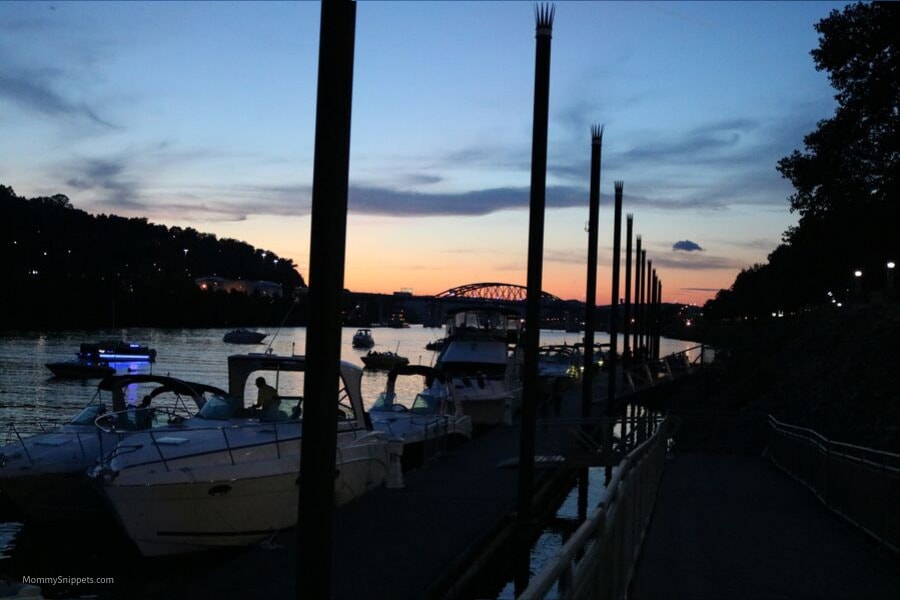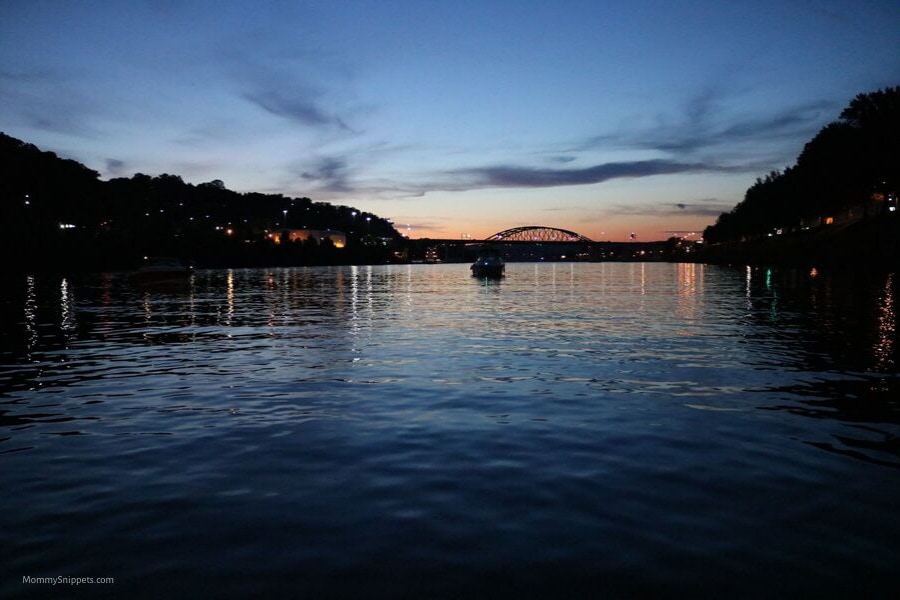 For the best views of the river and the convenience of being a hop, skip and a jump away from Live on the Levee, stay at the Four Points by Sheraton.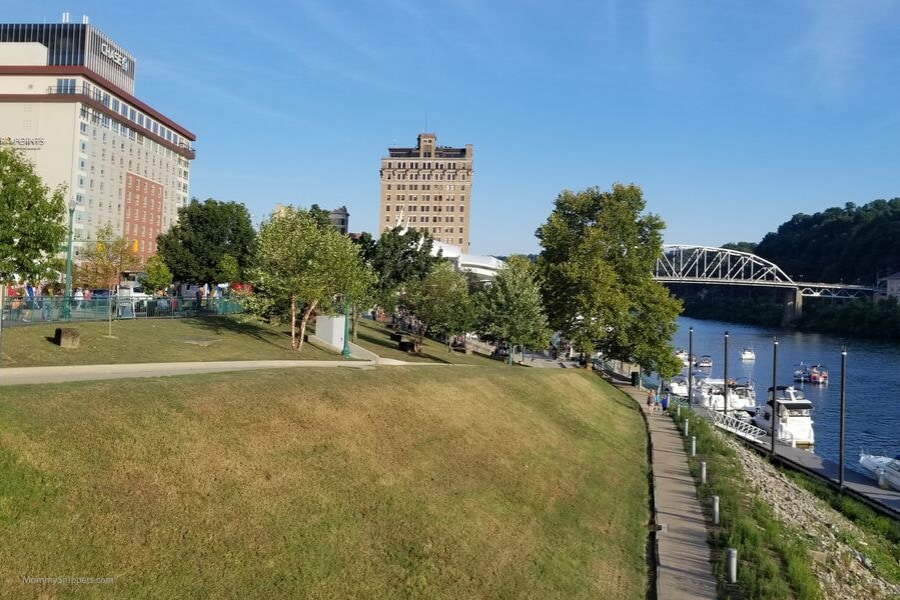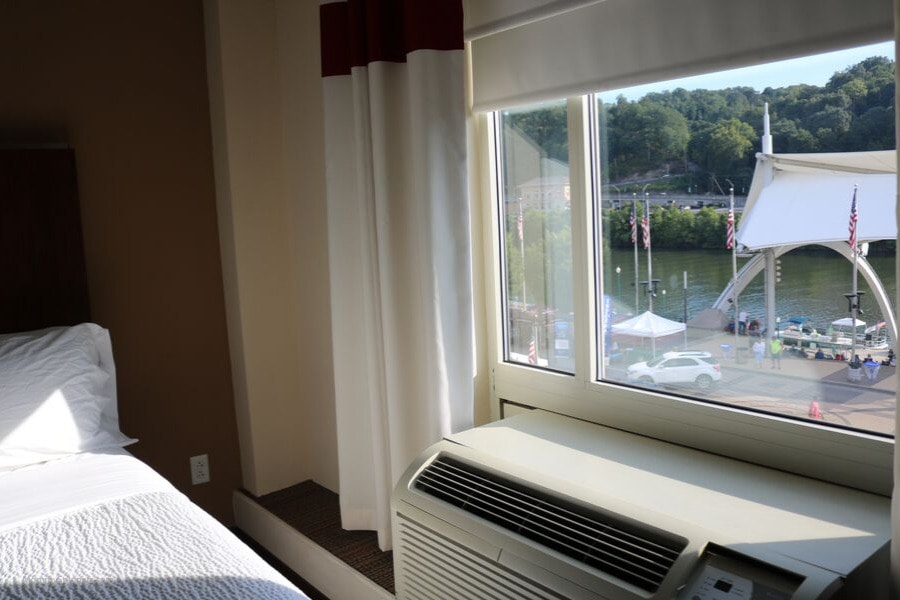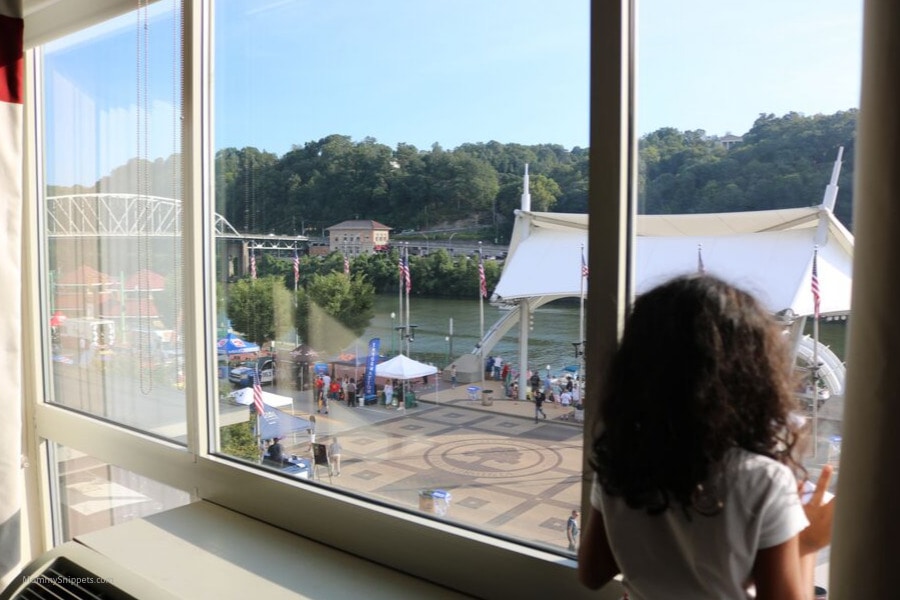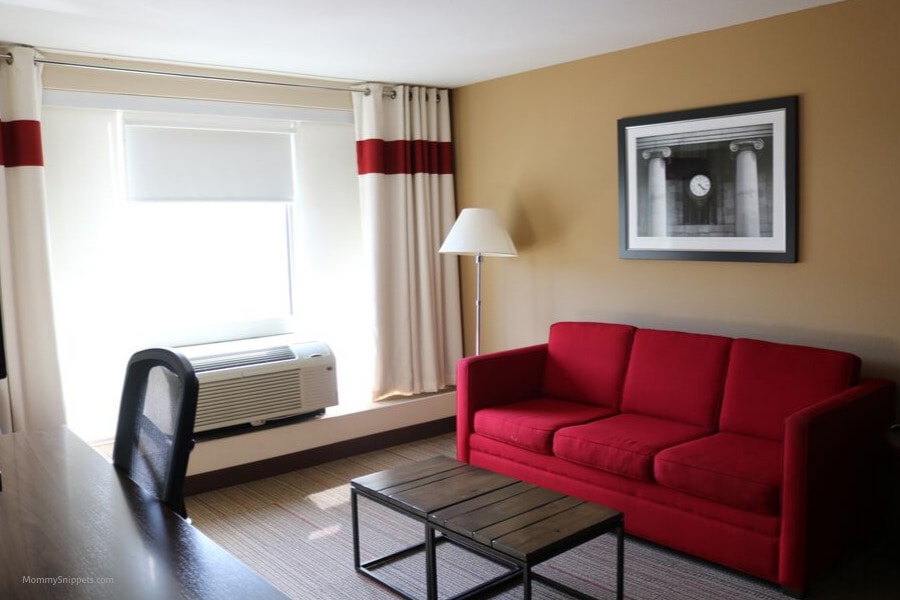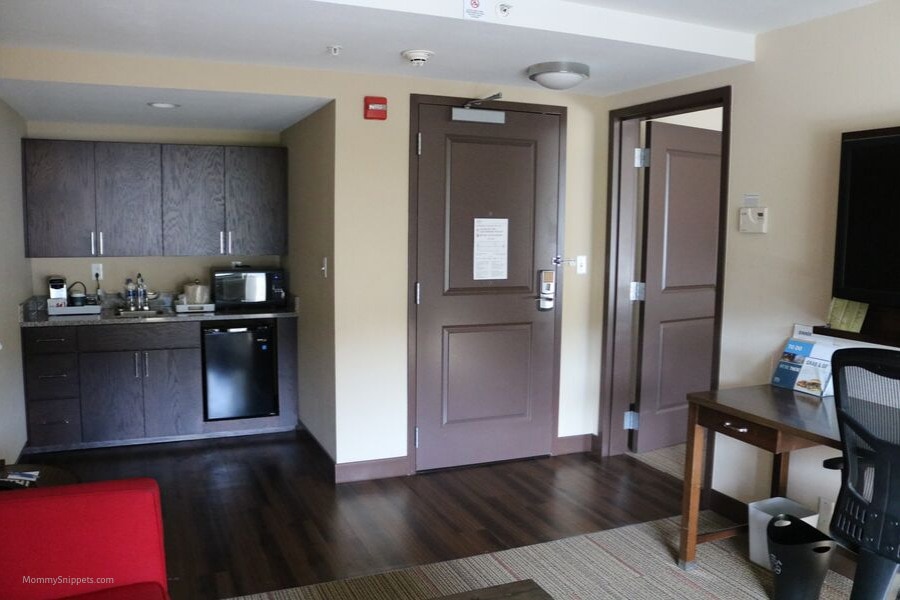 The hotel is conveniently located in the heart of downtown Charleston and is under ten minutes drive away from Yeager Airport.
Pies and Pints: Pizzas with Pizzaz.
Looking for a quick lunch break? With kids, you can never go wrong with pizzas.
Don't groan because these aren't regular pizzas but they're pies with personality!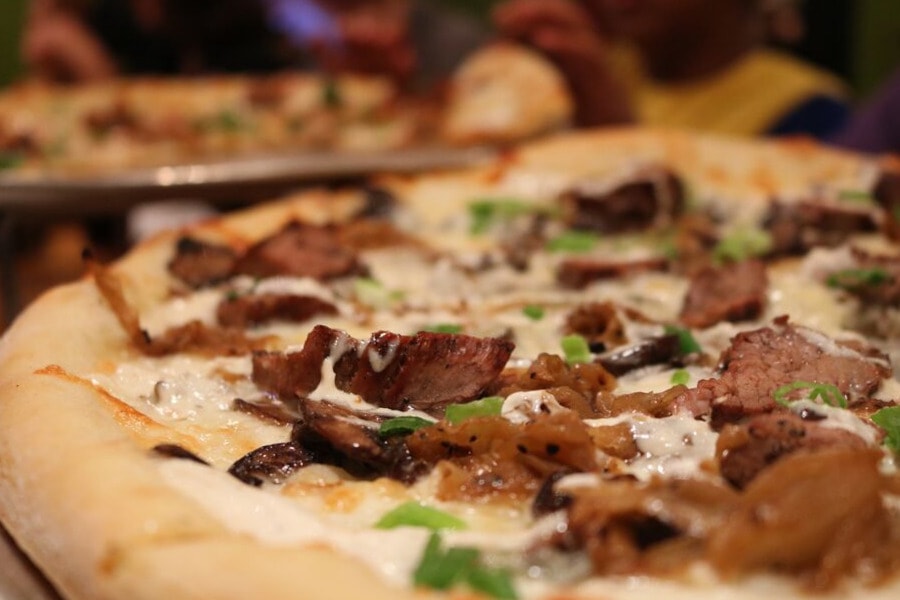 Be brave and order something you've never tried before.
My family loved one of Pies and Pints specialty pizzas- Chipotle Chicken.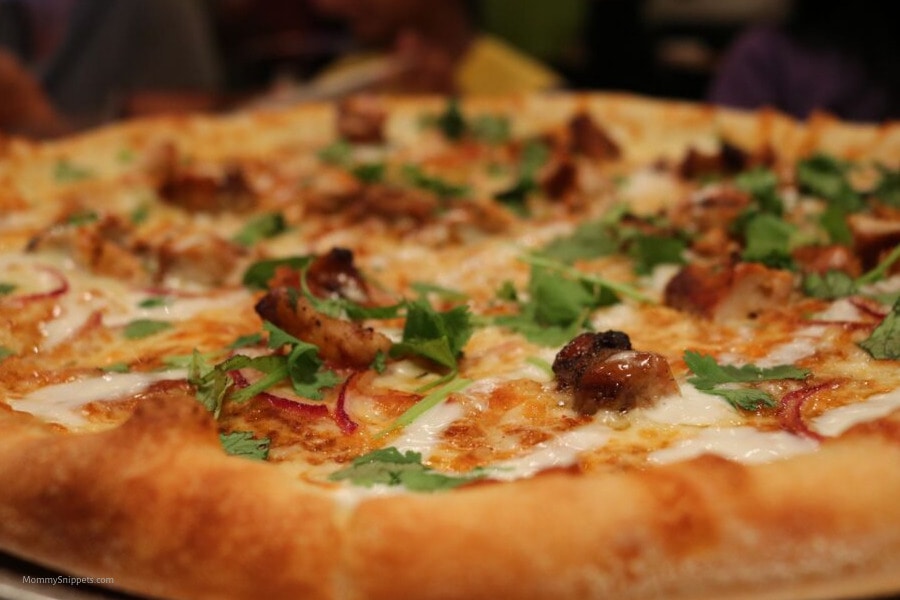 The pizza was packed with flavor and oh goodness, HUGE! (Yes, the pizzas are generously sized.)
Black Sheep Burrito and Brews: Unique Street Fare
With a unique name and a menu to match, Black Sheep Burrito and Brews is a popular West Virginian restaurant with a weekend brunch menu that does not disappoint.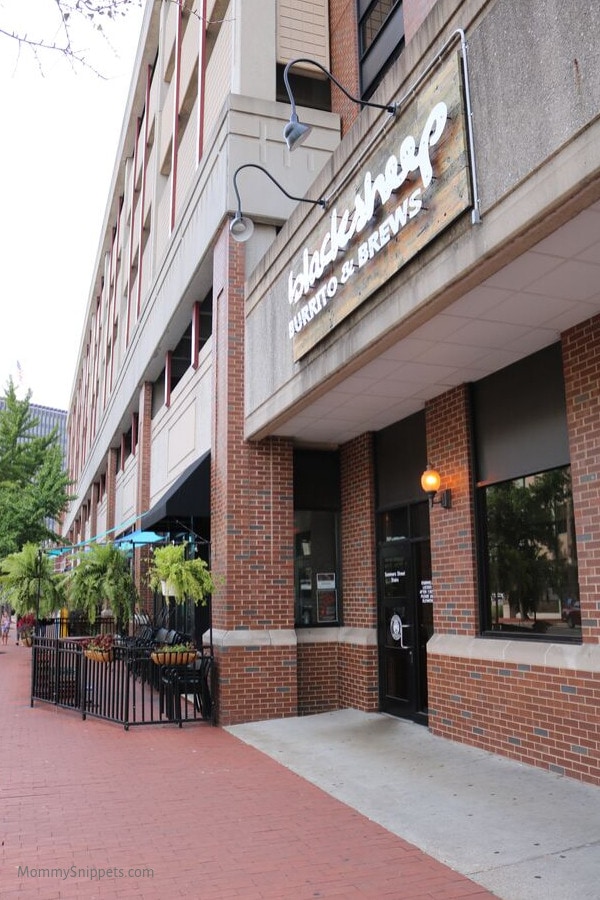 While everyone tried something different, I have to say, the house specialty Black Sheep Chicken and Waffles with honey nut breaded fried chicken, candied pecan and candied jalapenos, topped with sage-infused maple syrup officially makes it the best chicken and waffle dish I've eaten to date!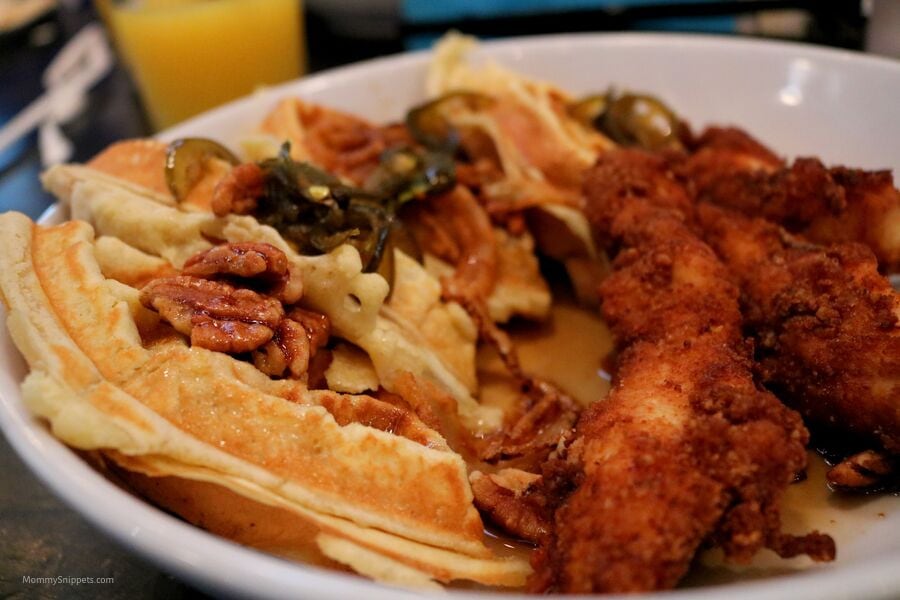 The weekend, we were there was also the time the Special Forces Association International Convention was being held.
A chance meeting with Col. Pauline Shaver, while photographing buildings on Capitol Street, educated me of the same. I suppose I looked pretty "touristy" as she stopped to chat a bit and shared how much there is to see in Charleston, before offering to show me around. She radiated Charleston's warmth and hospitality to the tee!
It was so neat to see this as we taxied off the Yeager Airport runway.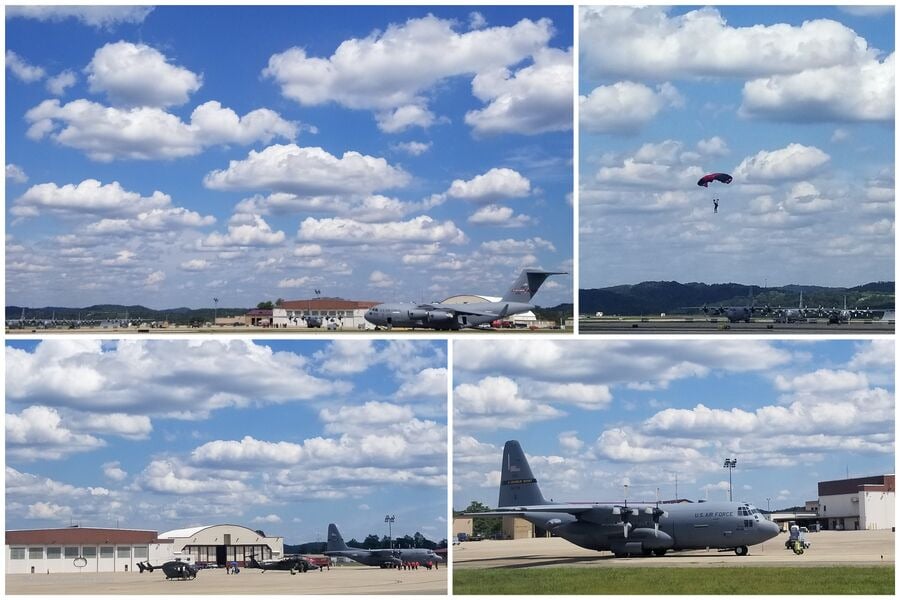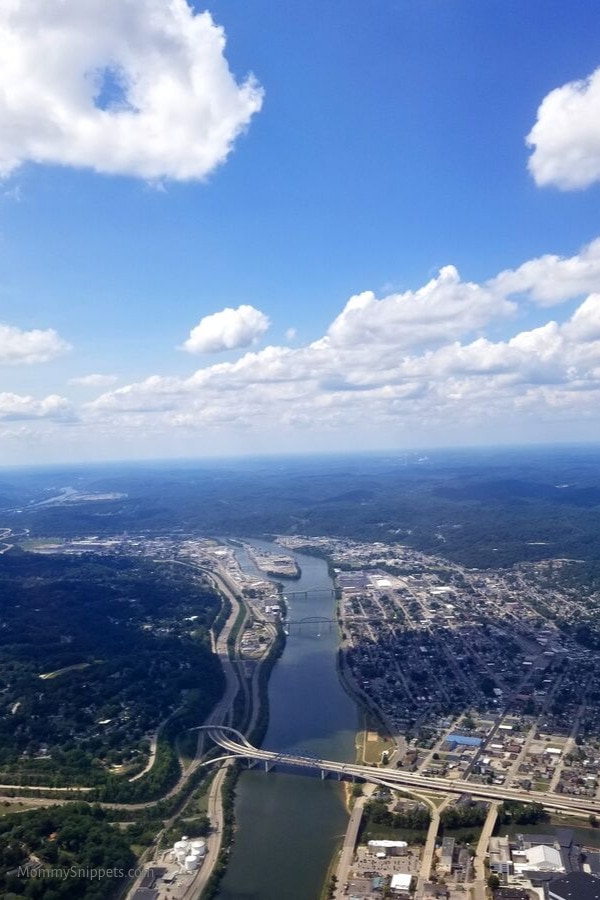 Charleston is definitely a lively hub with activities for all families. There's always something to do and see.
The city's tagline couldn't have been more aptly picked:
"Hip, Historic…Almost Heaven Charleston, West Virginia."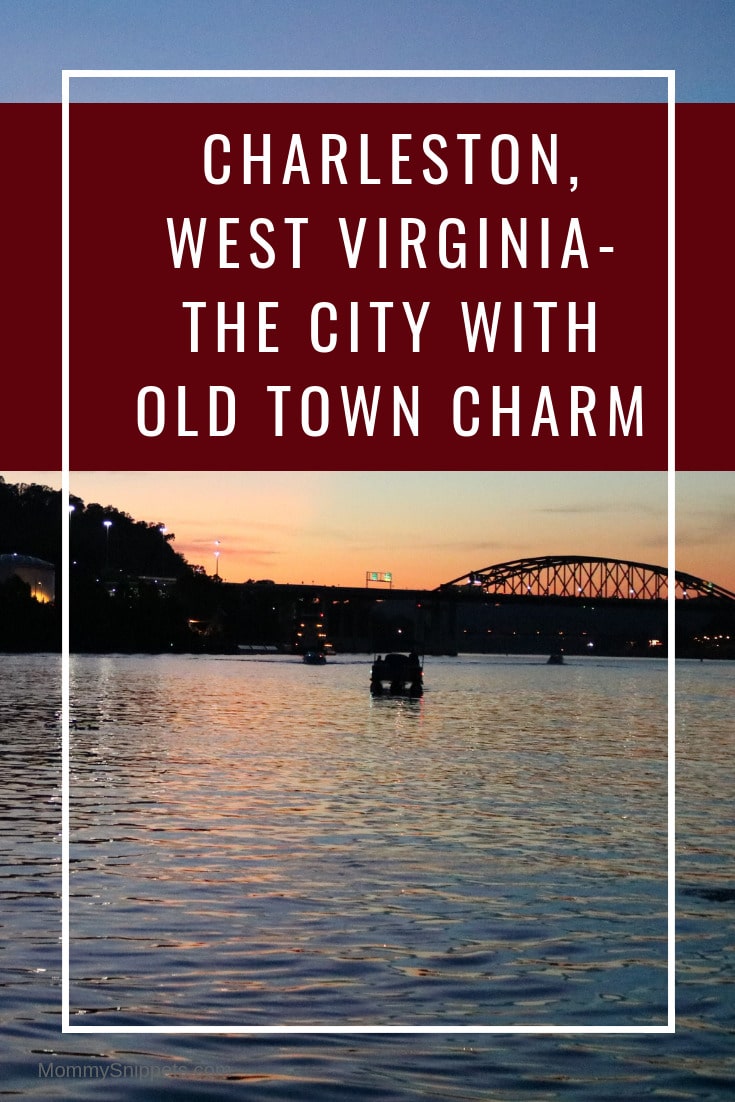 MAKING TRAVEL PLANS TO WEST VIRGINIA? DON'T MISS READING THESE POSTS FROM OUR #ALMOSTHEAVEN TRIP AND CHECK OUT OUR INSTAGRAM STORY HIGHLIGHTS #ALMOSTHEAVEN TO INSPIRE A TRIP TO WEST VIRGINIA: