Why you need to make Fetch happen for your dog
This post contains editorial samples and/or affiliate links to products I recommend. While this adds no additional cost to you, I will earn a small commission on any sales made.
This post is sponsored by Chuckit! but the content and opinions expressed here are my own.
There's absolutely nothing Jingle loves more than playing Fetch.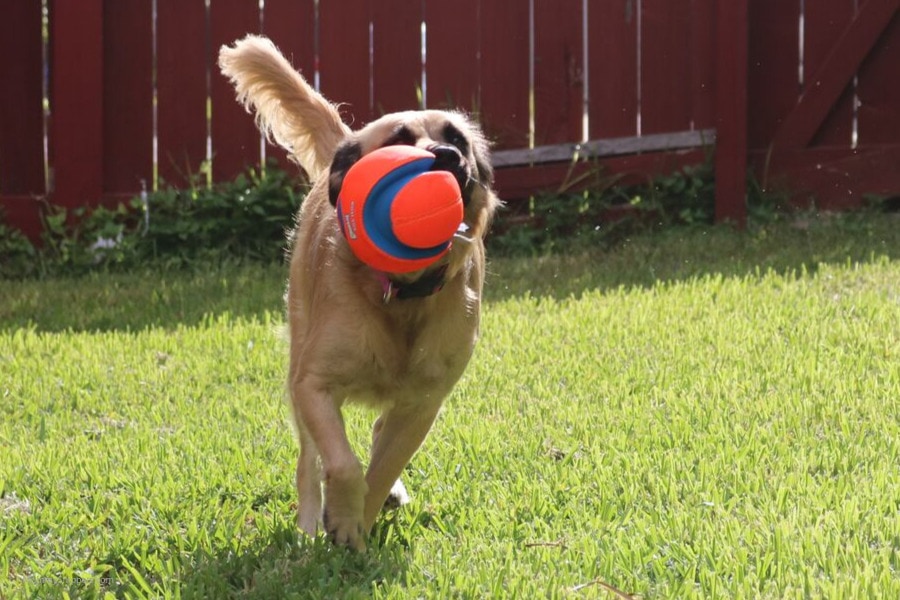 As soon as that ball or frisbee disk goes flying, she's off!
If you're getting ready to adopt that sweet pup from your local shelter or have an indoor or outdoor furry family member who barks all day, the game of Fetch is just what is needed.
Why you need to make Fetch happen for your dog
While a pet needs to be loved, cuddled and fed, she also needs stimulation and active playtime. Dogs have natural hunting/retrieval instincts that get fed when that good ol' game of Fetch is played.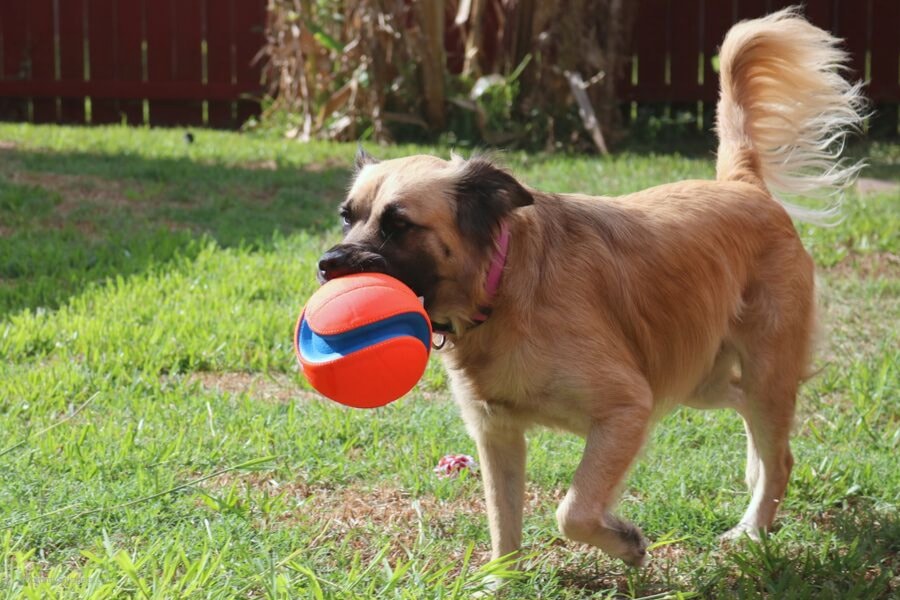 Besides satisfying that natural need, this is a great way to help your dog burn off high energy reserves, plus keep her alert and healthy.
Our Jingle becomes totally wired when we pull out a ball or frisbee. You can just see her posture sharpen and her focus remains unwavering on the object she has to Fetch.
As soon as it's thrown into the air, she darts out towards it, retrieves her target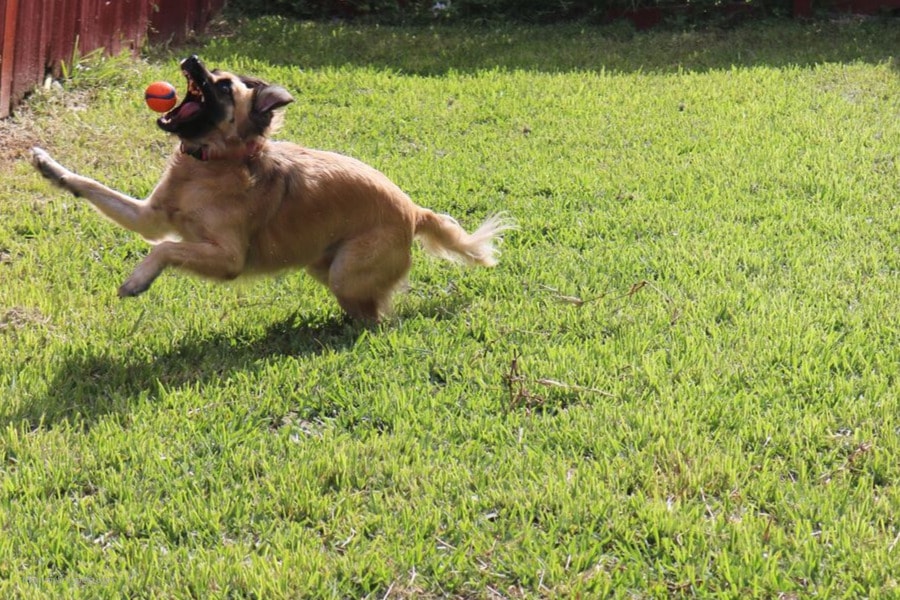 and returns clearly proud of what she has just done.
We love mixing things up to add that element of variety, so her fun assortment of ChuckIt! toys are something she loves.
The ChuckIt! Launcher is by far our favorite. No bending to pick up the ball and no contact whatsoever with the slobber covered ball. The launcher grips the ball and keeps it secure till it's swung in force to send the ball flying. Genius! (Check it out in action, in the video below.)
There are days when she makes it very clear to us that she wants to make Fetch happen, just by bringing us one of those toys!
Did you know October 19th is National Fetch Day?
The 3rd Saturday of October, each year, has been deemed National Fetch Day and yes, it's considered to be the Best Dog Party of the Year! Check to see if there's a party near you, if not, host your own and invite friends with pups to the same. Why not, right?
I know we'll be celebrating and though Jingle will be oblivious to dates, I'm sure she would insist National Fetch Day be a daily event and not an annual one.
Look at how happy and fulfilled she looks after several rounds of Fetch.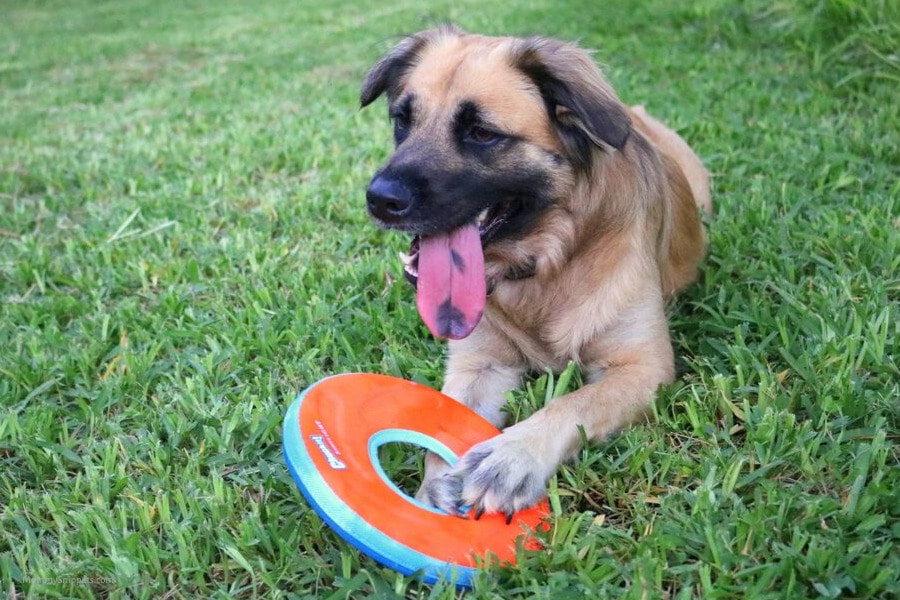 Will you make the time to add a little more joy in your dog's life?
Won't you join us in making Fetch happen?