This week I have yet another easy-peasy recipe using 7 ingredients or less…
The secret ingredient is Peanut Butter.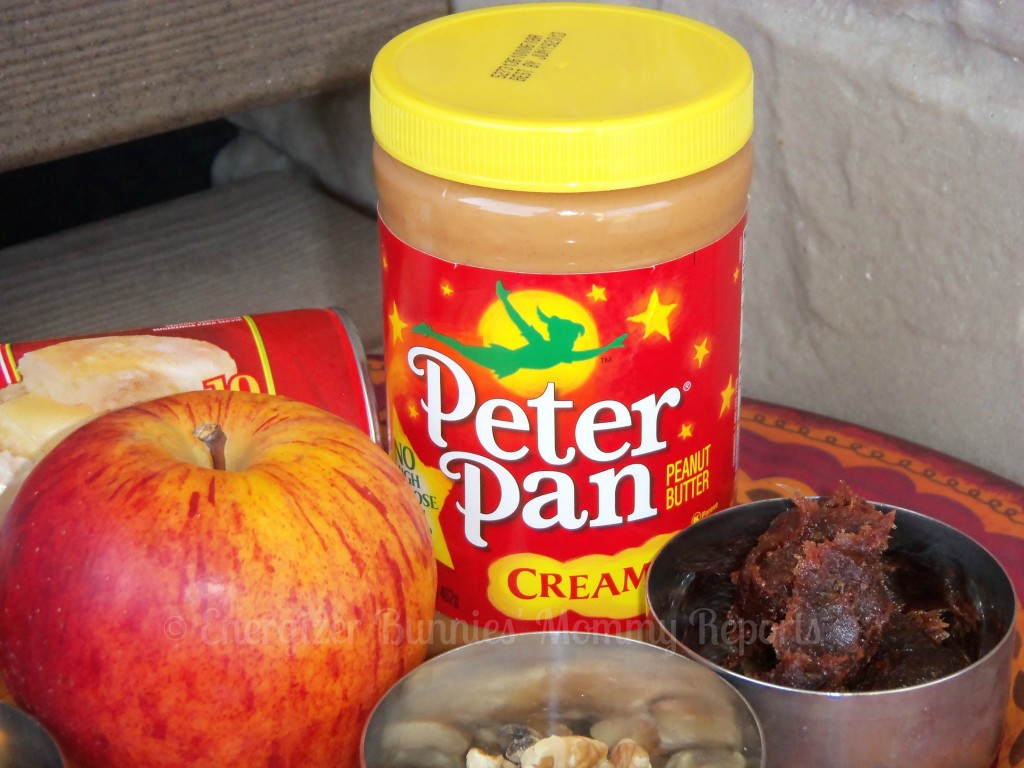 Recipe for the week… Fruit & Nut Breakfast Rolls Surprise!
.
Peanut Butter Jelly Sandwiches have always been our quick go-to choice for breakfast till I introduced my family to this yummy breakfast surprise..
I love calling it a Breakfast Rolls Surprise because when you first look at the Roll you don't really expect much out of it…
but then you take that one bite…
Mmmmm./
The marriage of Peanut Butter, Apples, Cinnamon, Dates and Walnuts bursts out with a perfect rich, surprising, flavor…
reminding me of Christmas all the way!n.
Here's a look at the 7 ingredients used in my Christmas Morning In Your Mouth Rolls!….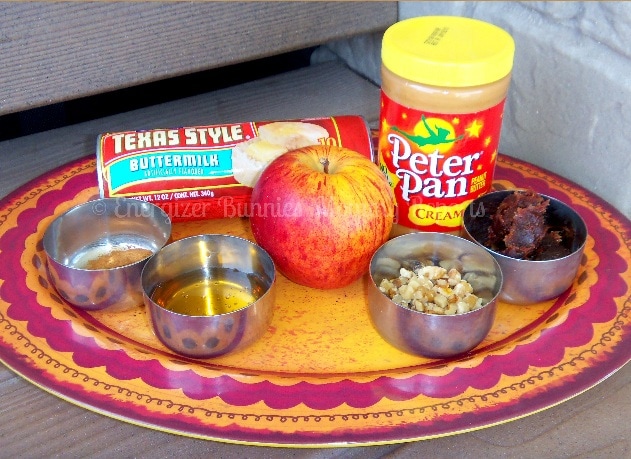 Here's how you make this easy, delicious Fruit & Nut Breakfast Rolls Surprise….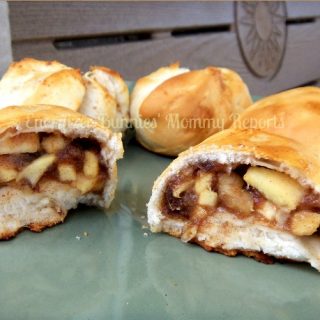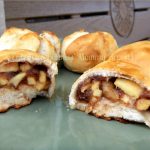 Fruit and Nut Breakfast Rolls Surprise.
Ingredients
1/4

cup

Peter Pan Peanut Butter

1

roll of HEB's refrigerated Buttermilk Biscuit dough

You can substitute this with the Butter flavored dough instead, to kick that rich flavor up a notch!

1

organic Gala Apple finely chopped into small cubes

2

tbsp

chopped walnuts

2

tbsp

seedless dates chopped

or you can use baking dates

1/4

tsp

cinnamon powder

2

tbsp

honey

Optional. If your apples are sweet and you don't have a very sweet tooth, you can reduce this to 1 tbsp or just omit it completely
Instructions
Pre-heat the oven at 375 degrees Fahrenheit (The can says 400 degrees but I've noticed my biscuits brown quickly, so I bake mine at a lower temp.)

Mix together all the ingredients (except the Buttermilk Biscuit dough) till everything is well blended.

Separate the 10 biscuits and press them into approx 6-inch round shapes. Spoon about 1 heaped tbsp of the mixture into the center of each round. Fold the dough over the filling and press to seal.

Place on greased cookie sheet and bake for 10-12 mins, till golden brown.

Serve hot, right out of the oven.
.
Enjoy!.