How to host a Puppy Party for Kids
This post contains editorial samples and/or affiliate links to products I recommend. While this adds no additional cost to you, I will earn a small commission on any sales made.

My daughter loves dogs. Because we don't have dogs of our own, she volunteers at our local Animal Shelter on the weekends we're free. So when she turned 8, she asked if we could have a small party at home but didn't want her friends to bring her any gifts. Instead, she wanted them to bring donations for the dogs at the Animal Shelter.
We were naturally moved by the thought and though she wanted a low key affair, we decided to jazz it up a little by throwing a Puppy Party!
We started off at home with a few fun activities for the kids and ended the evening at the Shelter. Thanks to the Shelter's Administrator, we were able to have a mini-tour of the facility, hand in the donations and the invitees got to play with a few residents.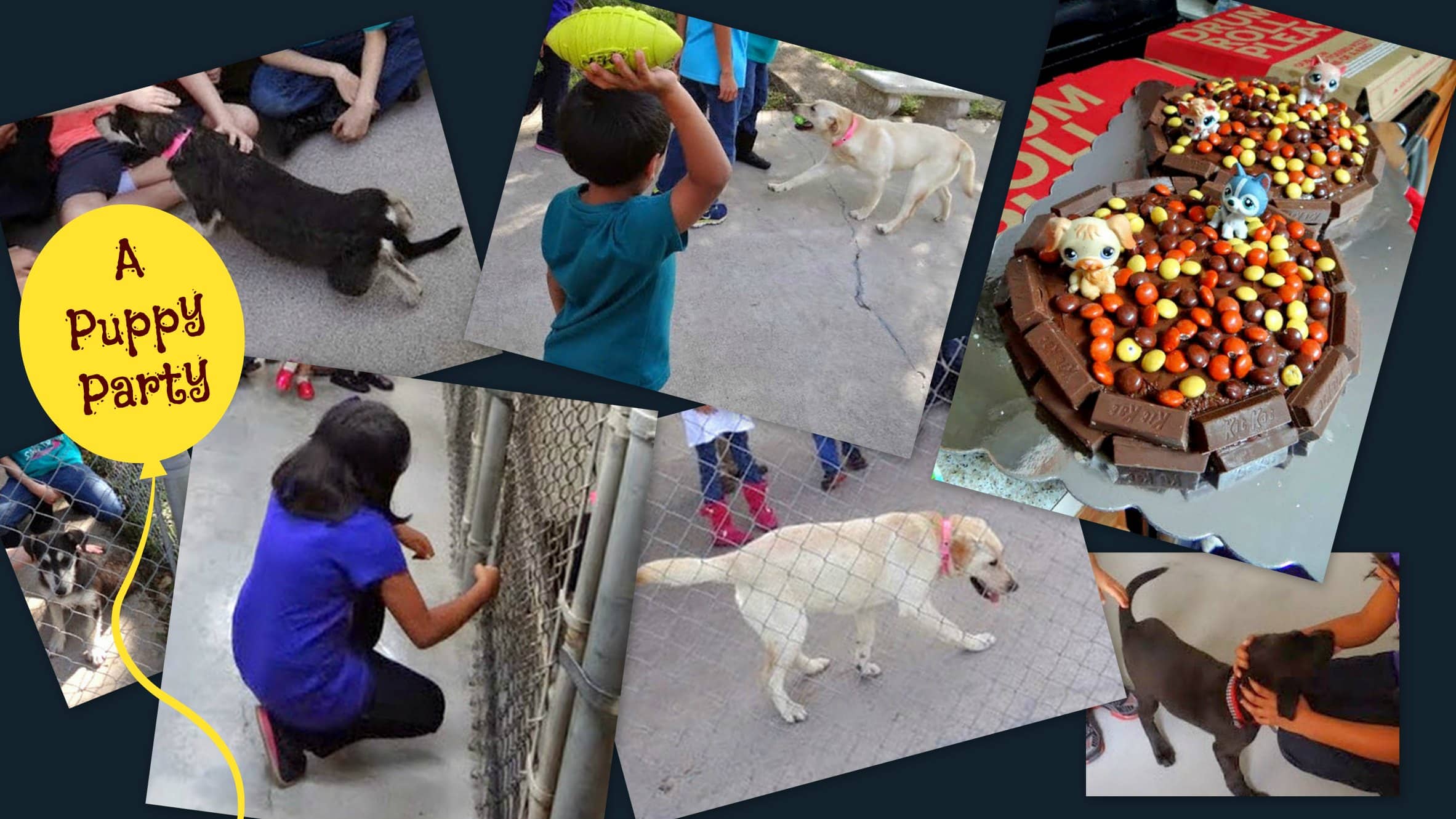 This was one party one the kids will remember for a very long time.
Planning a Puppy Party isn't hard and doesn't cost a whole lot. I have a few ideas that can help make your party a dog-tastic one!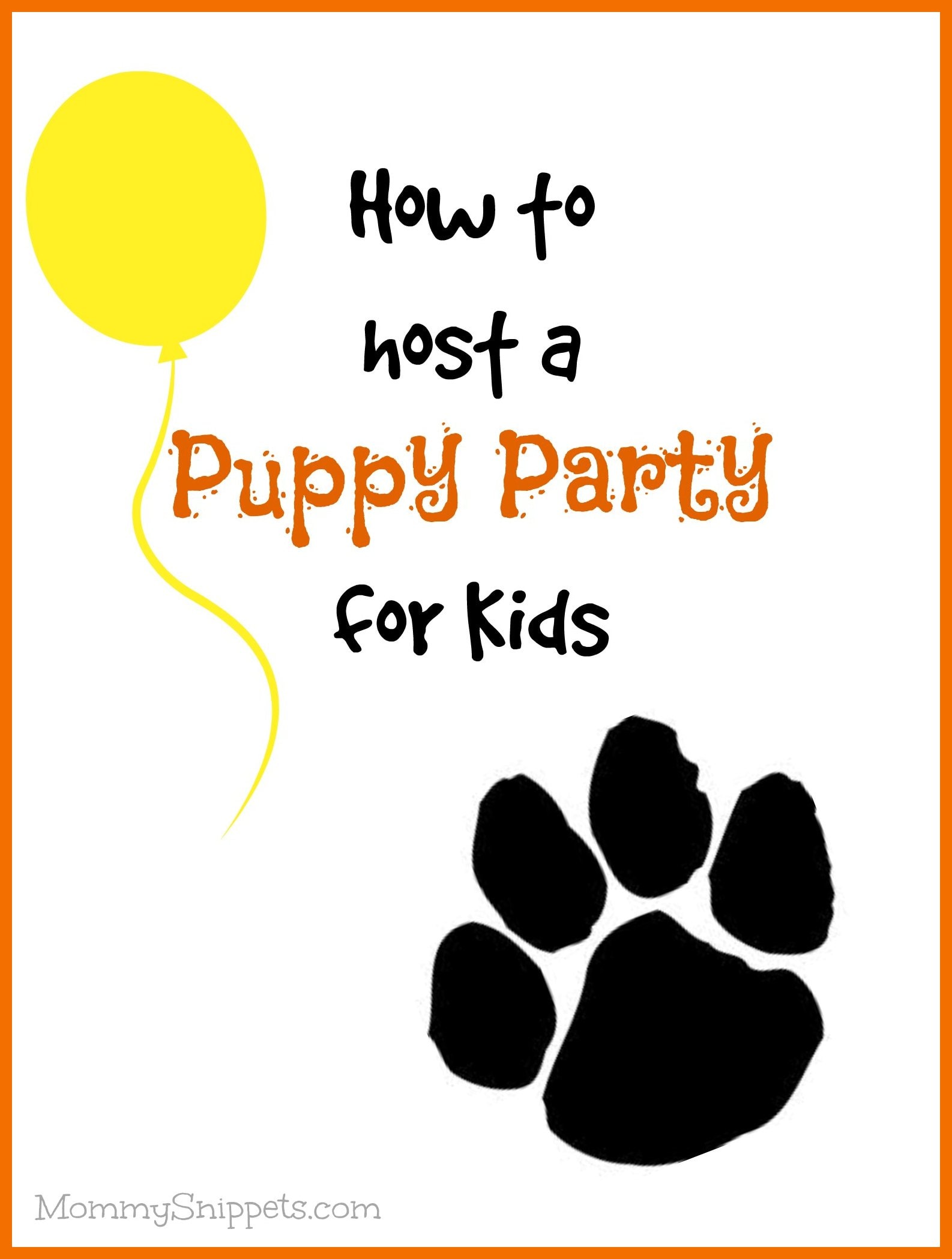 How to host a Puppy Party for Kids
1. Decorations
If you check your local dollar store you just may find a paw print wrapping paper that you can use to line a plastic tablecloth. You can also print a paw print template to create paw prints instead.
2. Food
You can really go to town with the menu and create Puppy Chow (trail mix), cookies in the shape of bones, bone-shaped or kennel shaped sandwiches, hot dogs and fetch sticks (pretzel sticks coated with white chocolate or milk chocolate). For the cake the options are endless. (Because I was hardpressed on time as baby was 3 weeks old at the time, I did my favorite kit-kat cake and popped The Littlest Pet Shop pups on top)


3. Games
Some fun games that can be played include Pin the Tail on the Puppy, Passing the Bone (this is basically Passing the Parcel), Master Says (this is Simon Says)and Fetch (a scavenger hunt to get the "pups" to find missing treasures!)
4. Watch a dog-themed movie/episode while eating
Here are a few fun dog movies and episodes that will provide great entertainment for the kids. For older kids, the Dog Whisperer or Martha Speaks is a great, quick watch while younger kids would enjoy Clifford. If longer entertainment is preferred, any of the Buddies movies are great, Beethoven or even Snow Dogs.


5. Fun activity before or after the party.
Try and arrange for the kids to visit the local Animal Shelter and play with the dogs. (The kids at our party had a blast as they were given a mini-tour, played with a few dogs and even got to name some of the new dogs at the Shelter.)
Do you think a Puppy Party would be fun? Do you have a favorite doggy movie you would screen at your Puppy Party?