Free Printable Valentine's Day Coloring Pages and Activity Placemats
This post contains editorial samples and/or affiliate links to products I recommend. While this adds no additional cost to you, I will earn a small commission on any sales made.
The past couple of months have been anything but ordinary for our families. I know you're doing what you can to make things fun for your kids. And with Valentine's Day just a few weeks away, there are a few ways you can make the day special for your little ones. Remember my coloring and activity placemats from Thanksgiving and Christmas? Well, I have a new set designed for February- a set of sweet Valentine's Day Coloring Pages and Activity Placemats.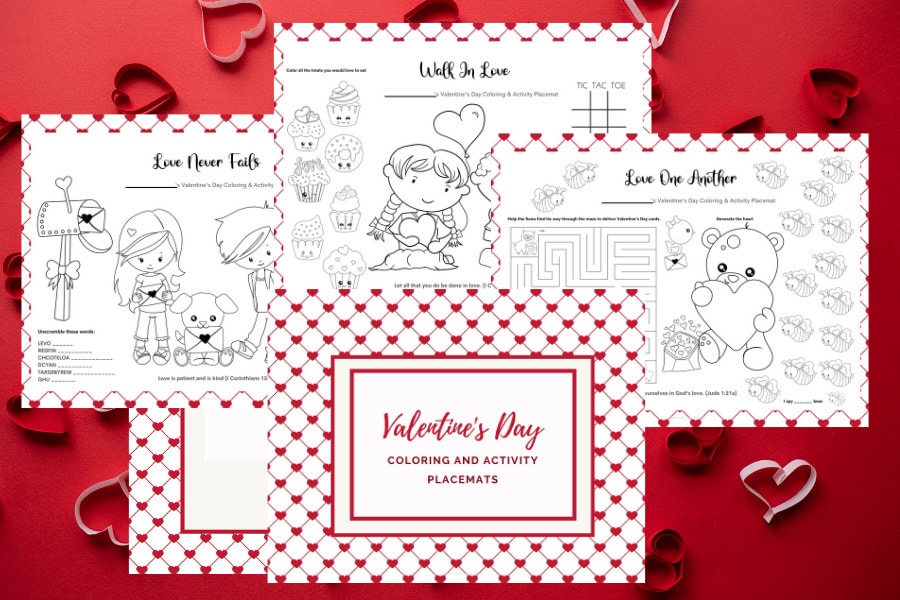 This set of placemats prints larger than your regular A4 sized coloring sheets, at 18″x14″.
You could shrink this to size, while printing, if you prefer for the placemats to be smaller.
Your Valentine's Day placemats set includes:
A Name Placemat and
Three Coloring and Activity Pages.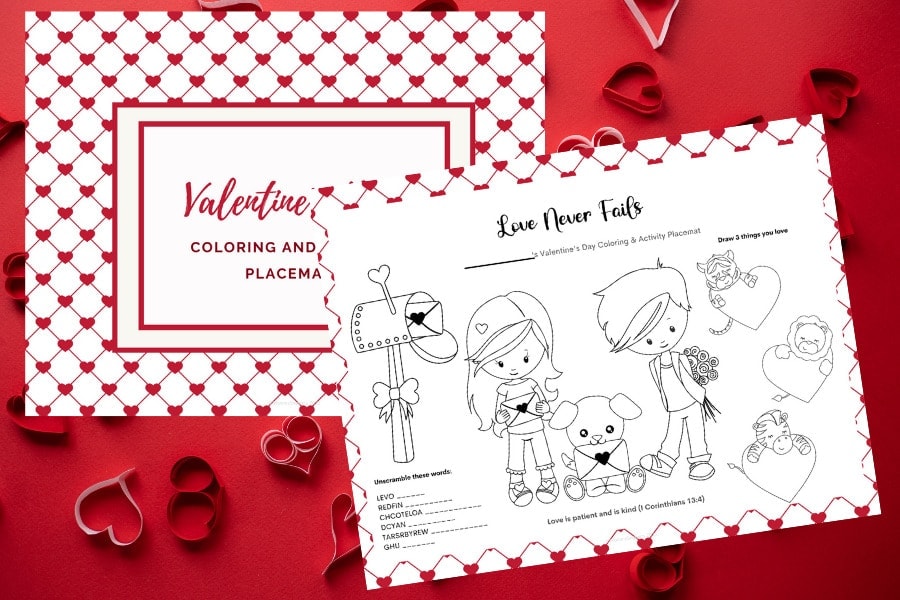 The activities include word unscrambles, drawing, coloring, a maze,
Tic Tac Toe, fill-in-the-blank Bible verses on love,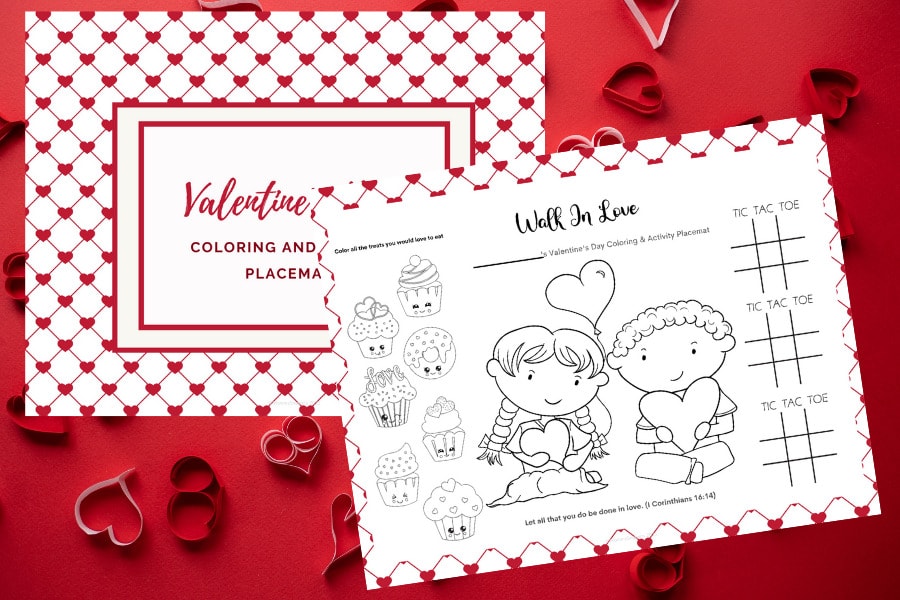 decorating, and a counting I Spy game.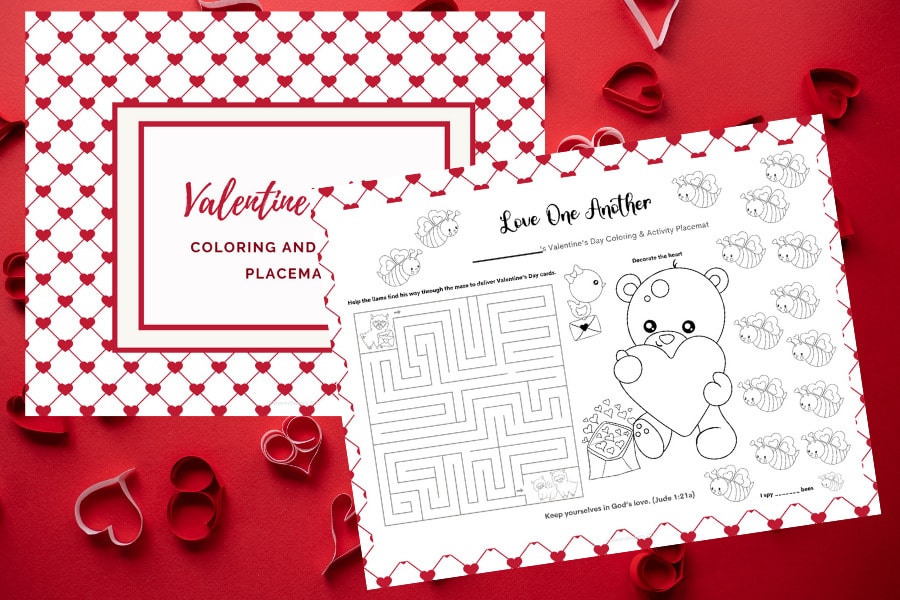 I plan to put this out for the kids the morning of Valentine's Day, and I'm sure we will do our traditional pink chocolate chip or heart shaped pancakes for breakfast.
Ooh, or maybe I'll do some crepes and serve them with this delicious homemade strawberry jam with just the teeniest hint of mint.
Have you checked out these Valentine's Day breakfast ideas yet?
This Strawberry Pecan Bread is yum!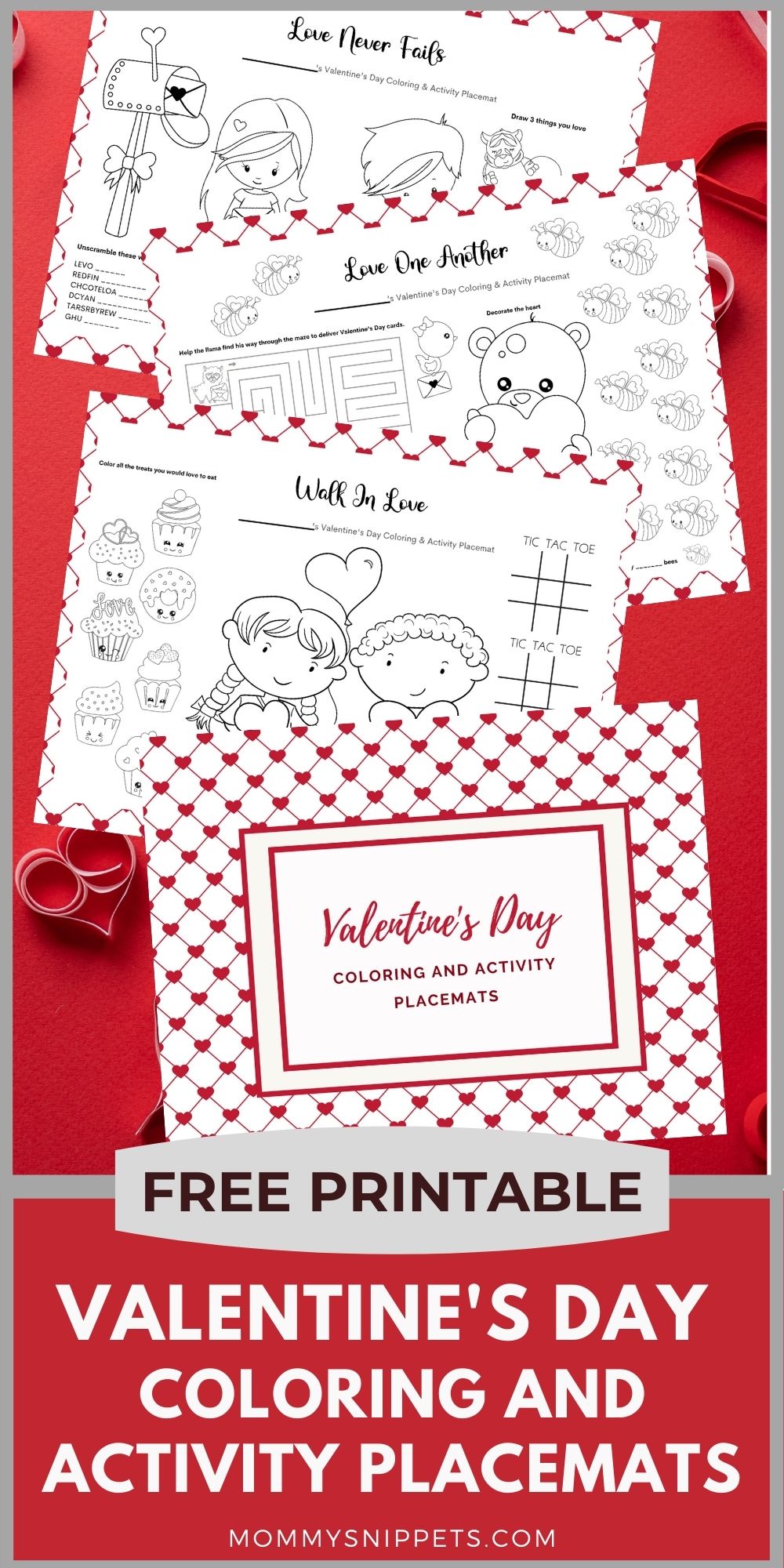 I'd love to hear from you. Hop over to chat with me on Facebook and/or Twitter