When our family was invited to be guests of Brenham's CVB, we were promised we'd walk away with beautiful memories. The experiences shared below have not been influenced. We really did have an awesome trip!
Nestled in the heart of Texas, halfway between Houston and Austin, lies Washington County, a place history books applaud for being where the Texas Declaration of Independence was signed.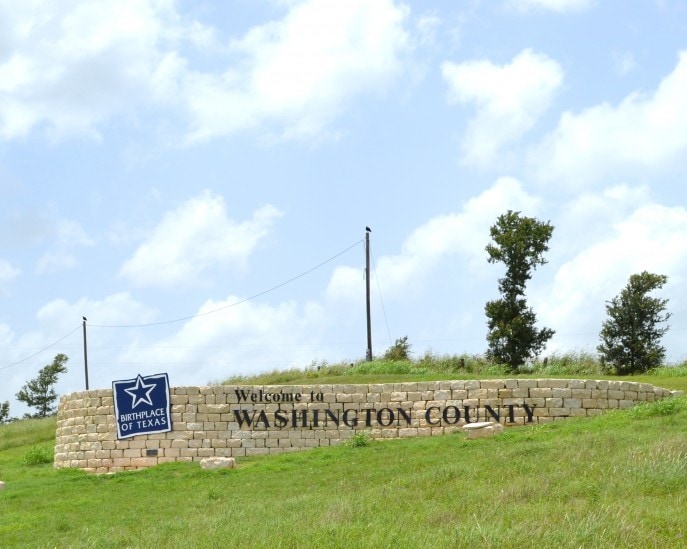 The welcome into the county is so unassuming you really would think there wouldn't be much to do besides visit the historic site where the declaration was signed but oh boy that's so far from the truth. We spent 3 days and 2 nights in Washington County and weren't able to cover even one fourth of the experiences a visitor to the area can enjoy!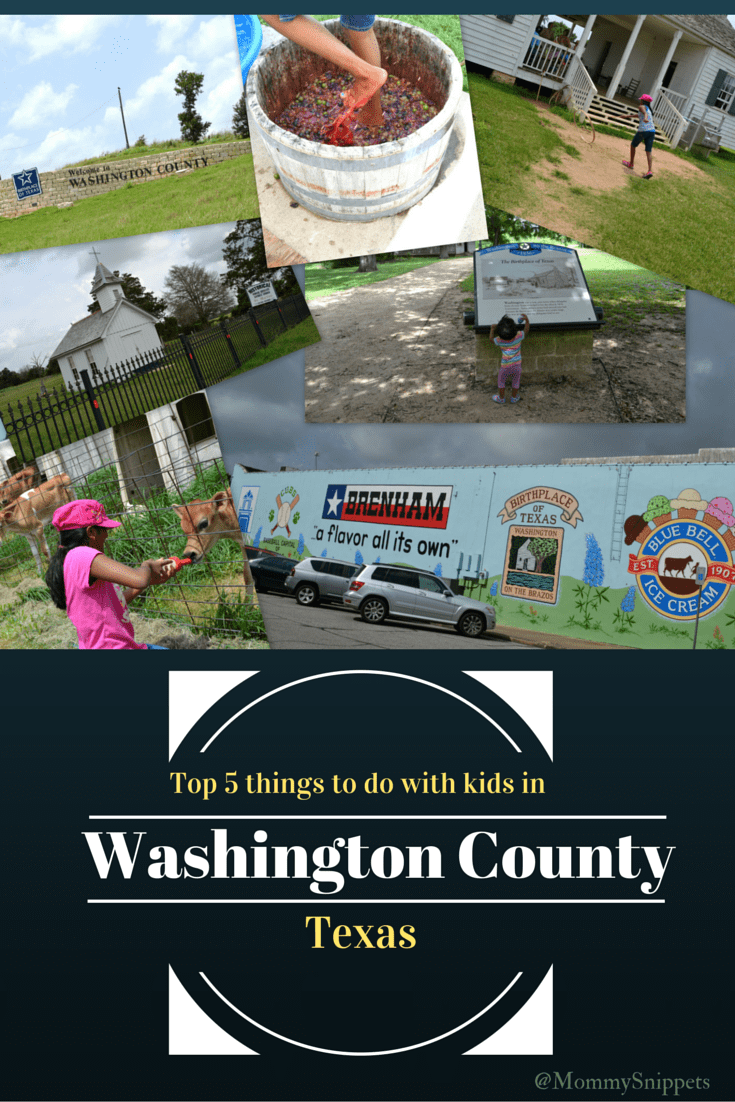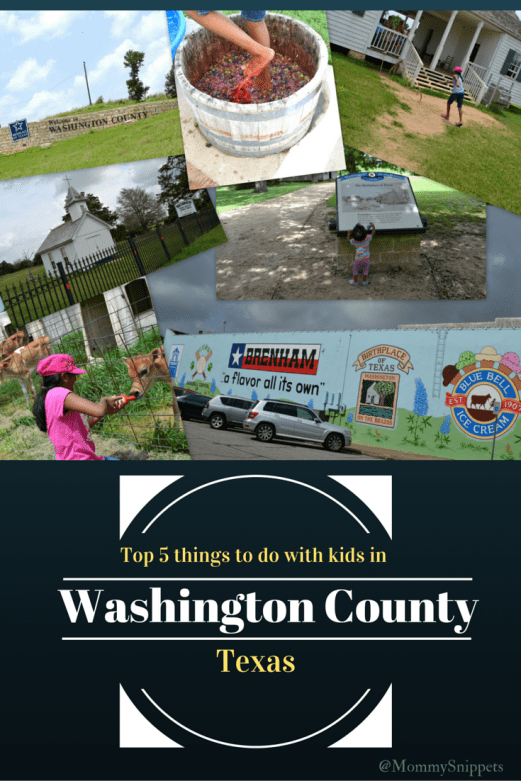 Top 5 things to do with kids in Washington County, Texas
There's so much one can do in Washington County with kids but here are 5 things we enjoyed with our three musketeers. Each experience will be shared in detail in features to follow, but here's a peek:
1.Visit Washington on the Brazos and take a walk back in time.
This is a must-visit especially if you have older kids. While the Independence Hall historic tour, discussion and museum may be too heavy for younger kids, they will love everything about Barrington Living History Farm. (Such a fantastic idea to bring those days back to life!)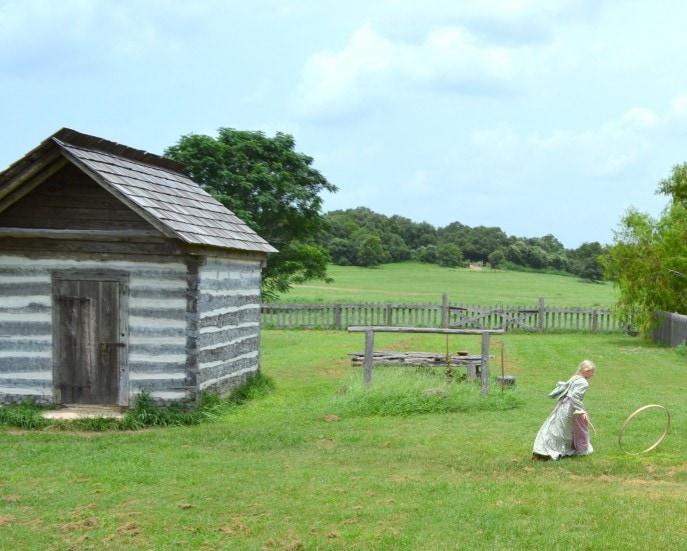 2. Grape stomp!
We've only read about grape stomps in books and watched the same in movies so this was on top of our to-do list when we visited and I'm so glad all of us had a go at it. Our tour at Windy Winery included picking grapes, grape stomping and exploring the vineyard.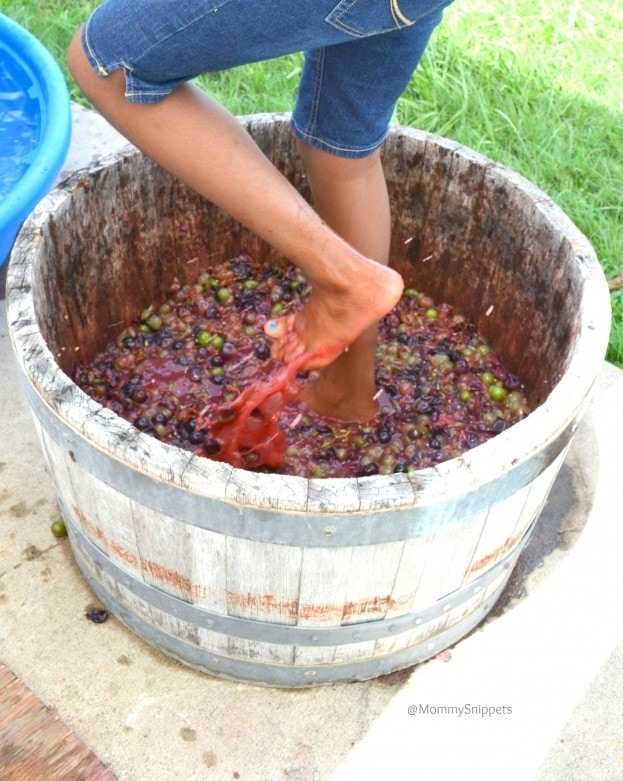 3. Explore downtown Brenham
Downtown Brenham is a treasure in itself.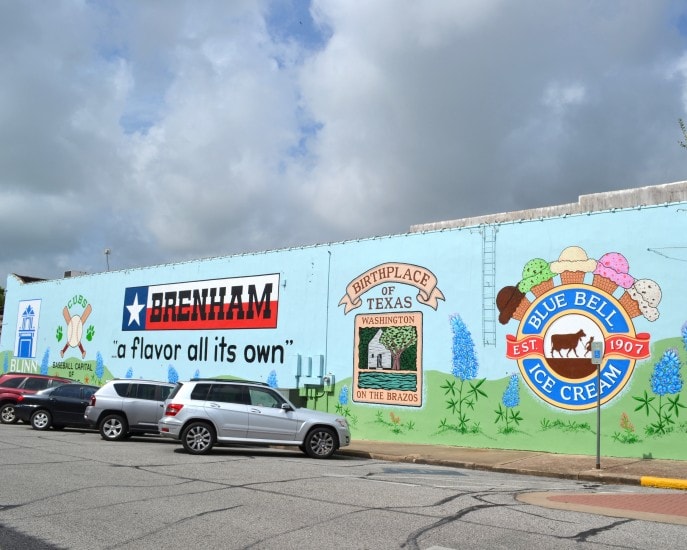 The kids loved walking by buildings to see which one was older and reading the stories behind each one.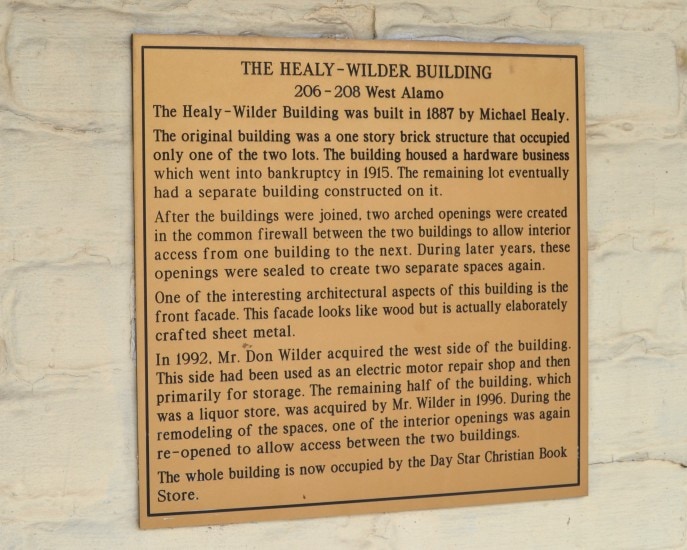 During our visit, we were fortunate to have stumbled upon a fun Where's Waldo hunt the local bookstore was hosting.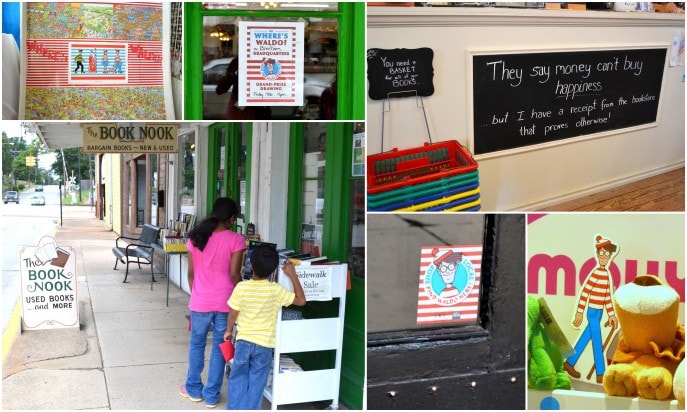 All through the month of July, the Brenham Book Nook has invited over 20 local businesses to hide a 6 inch Waldo in their stores. To sign up for the hunt, kids have to stop by the Book Nook and pick up a Where's Waldo passport to have the businesses sign in the same once the Waldo is found, by the child, in their store.
Once 10 Waldos have been found, kids get a Waldo button and once 18 or more Waldos found, will get their names in a raflle for a chance to win a set of Waldo books and a book gift certificate.
Downtown Brenham is also home to Toubin Park, a State Archaeological Landmark that is a large system of historic cisterns.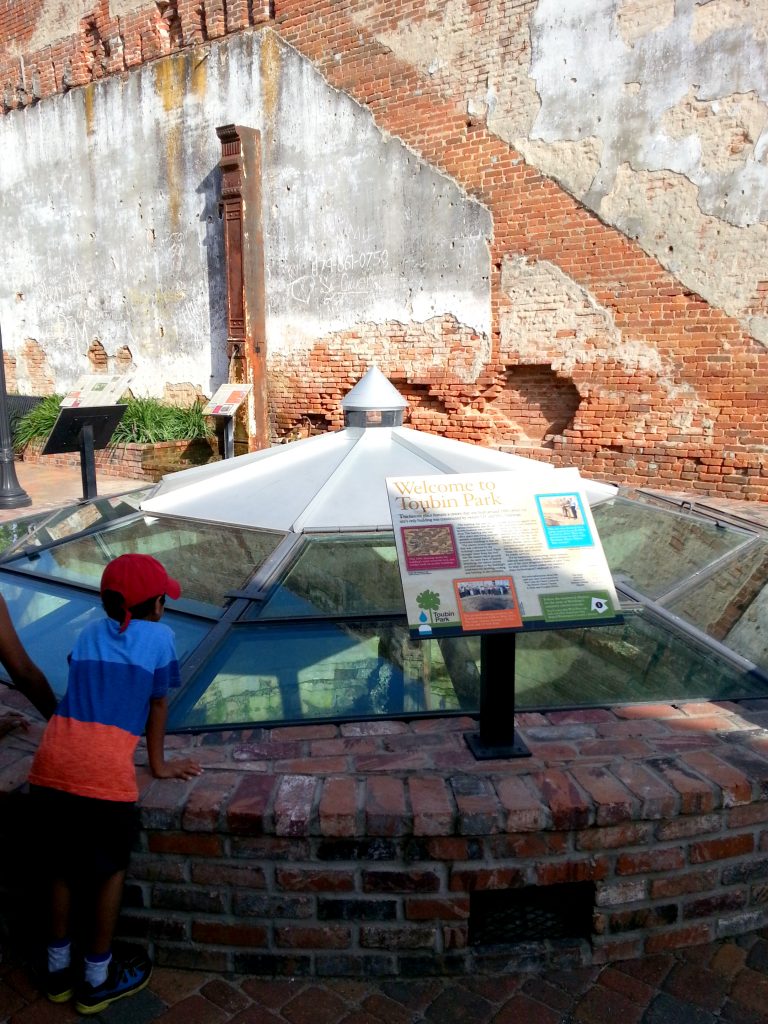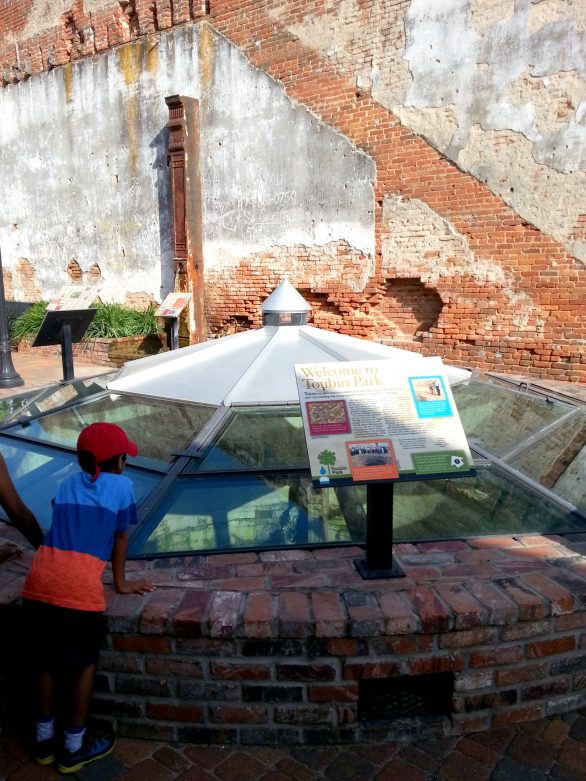 4. Enjoy the local fare.
Washington County prides itself of some great eateries and restaurants. I highly recommend asking the locals for their suggestions on where (and what) to eat. We had several places on our list but couldn't make it to a majority as they closed early in the evening. A few recommendations we did receive included Nathan's BBQ, Must Be Heaven,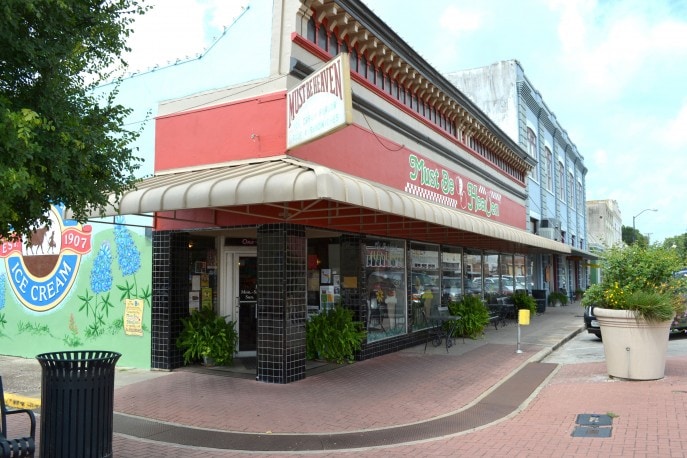 K-Bobs Steakhouse, Funky Art Cafe and Southern Flyer Diner, which we did try.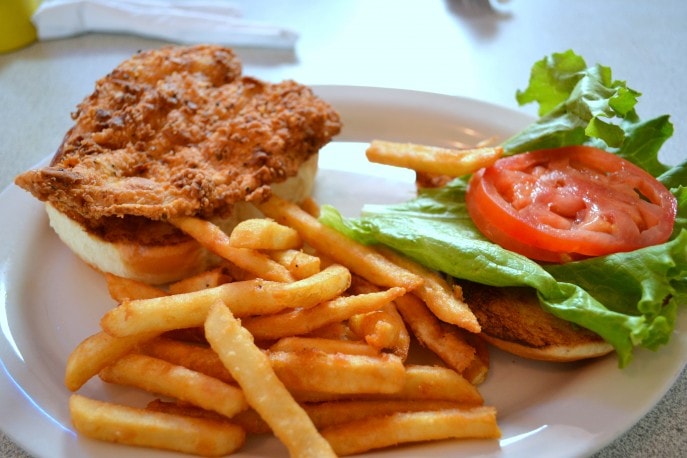 They have the tastiest chicken fried chicken sandwiches I've ever tasted and their creamy milkshakes are amazing!
5. Geocache
I regret not geocaching with the kids especially as Brenham is well known for its Birthplace of Texas GeoTour. You can cover visiting most of what needs to be seen and experienced in and around Washington County, and accumulate points for a collectible geocoin. (We're definitely going back to Washington County to cover what we missed and yes, do this!)
When you do visit Washington County, don't restrict yourself to its geographic boundaries. Visit areas closeby like La Grange because experiences like bottle feeding a calf, feeding the goats and chicken, taking a hay ride and milking a cow don't come every day! (The Jersey Barnyard)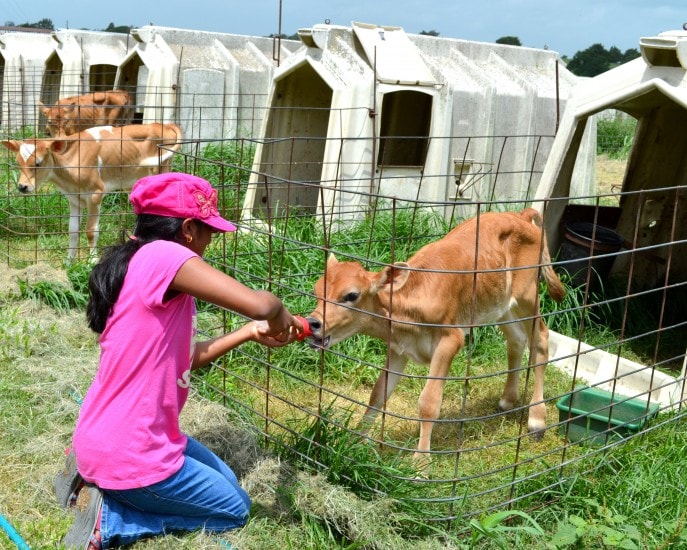 * Click on the links to read my family's experiences at each of the attractions featured.