Pairing education with travel is always a plus when we travel and now with Dottie learning more about Texas history in school, an invitation to tour Washington On The Brazos was welcomed.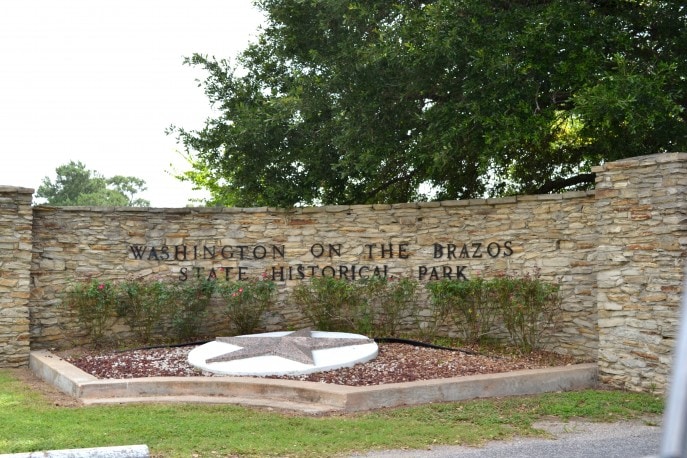 This 293 acre historic site was the place where 59 delegates met to sign the formal declaration of Independence from Mexico, on March 2, 1836. It's home to three attractions- Independence Hall, Star of the Republic Museum and Barrington Living History Farm.
Our complimentary Brazos Pass granted us access to all three attractions but because of time contraints we had to skip visiting the Star of the Republic Museum. If you own a Texas State Pass you are granted free admission to Independence Hall and Barrington Living History Museum.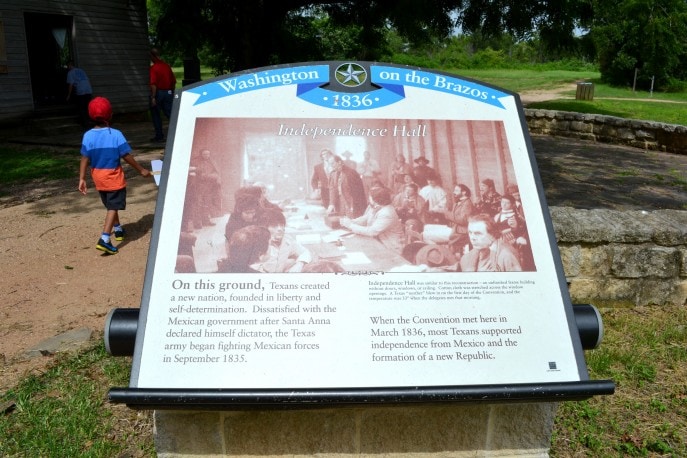 We joined a 60 minute long tour at Independence Hall, led by a guide who detailed out the series of events that led to that important day in March. And to make it all feel even more real, we listened to the same seated in a model building structure similar to the one the delegates were in.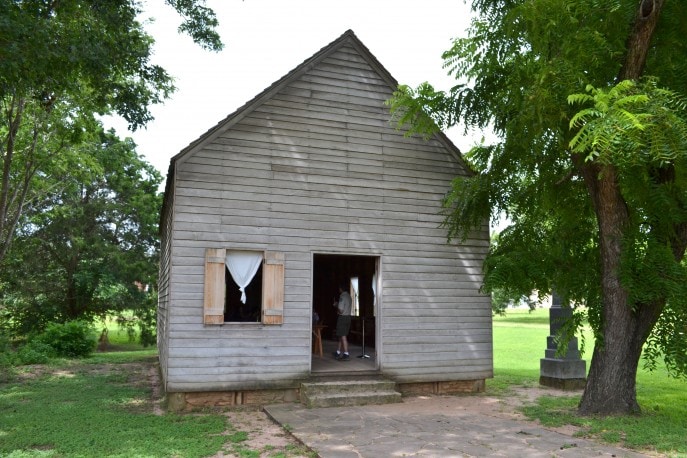 The commentary may be too heavy for a preschool aged child and younger, so while older kids and adults listen to the same, allow your little one to explore the beautiful green surroundings, under your supervision, of course.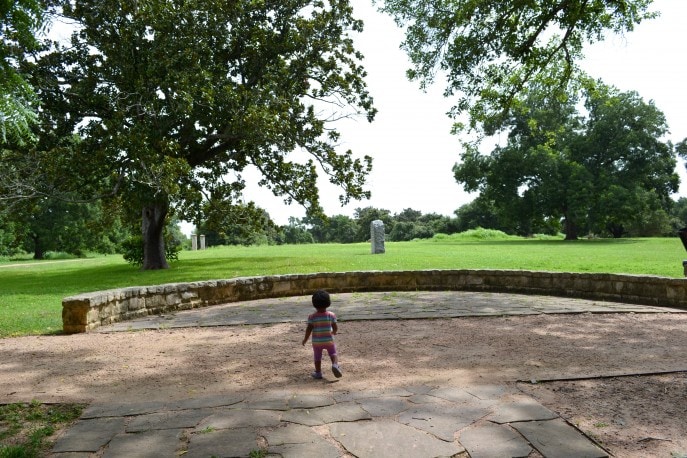 Upon conclusion of the discussion, we took a small trek down to the Brazos river.
It's about a 5 minute or so walk down the rugged path and is lined with informative signs with more history nuggets to digest.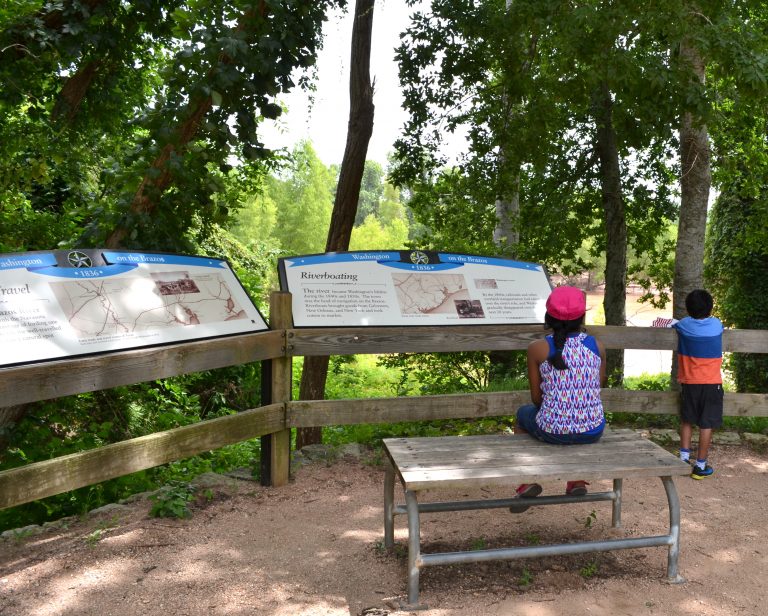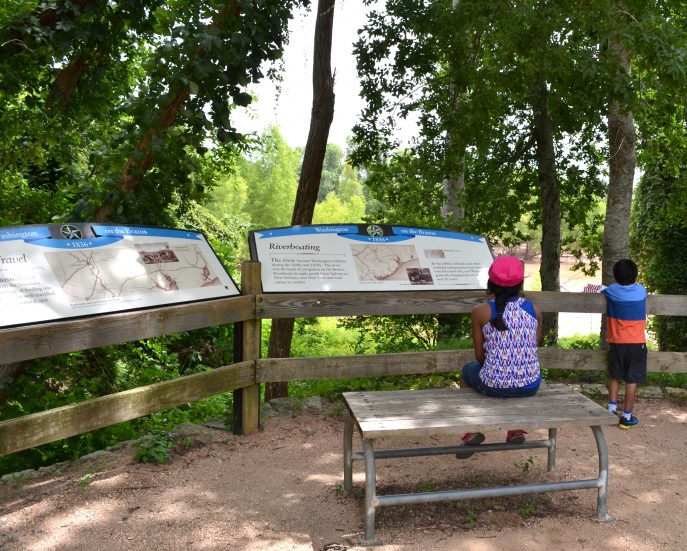 Before heading to the Barrington Living  History Farm, we trekked back to the Visitors Center again to cool off for a bit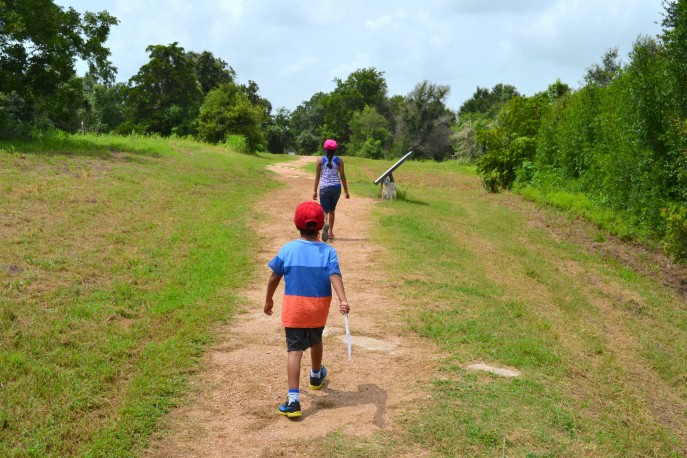 and allowed the older kids to explore the interactive exhibits.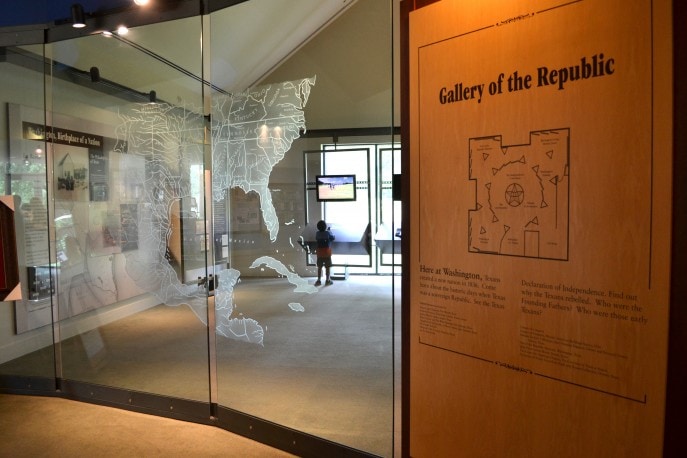 The drive to the Barrington Living History Farm was short and I guess walkable if the heat wasn't so killer.
One look at the Farm from the outside and you would think there wouldn't be much to see and do inside.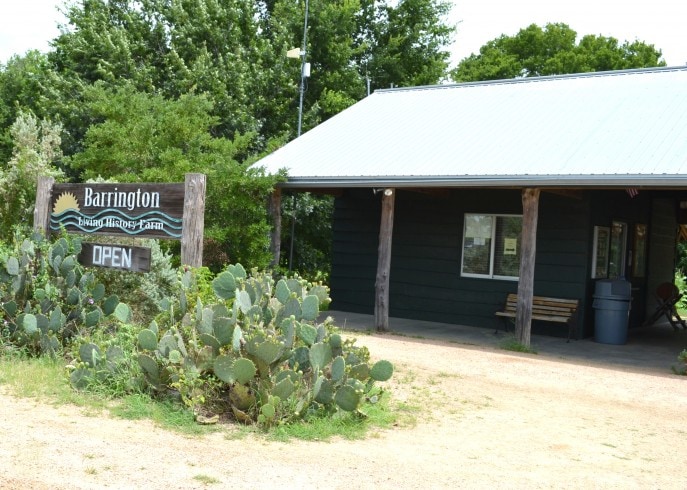 But an hour after being there we realized we should have budgeted for more time as the kids were taken up with so many elements in what was once the home of the last president of the Republic of Texas, Dr, Anson Jones.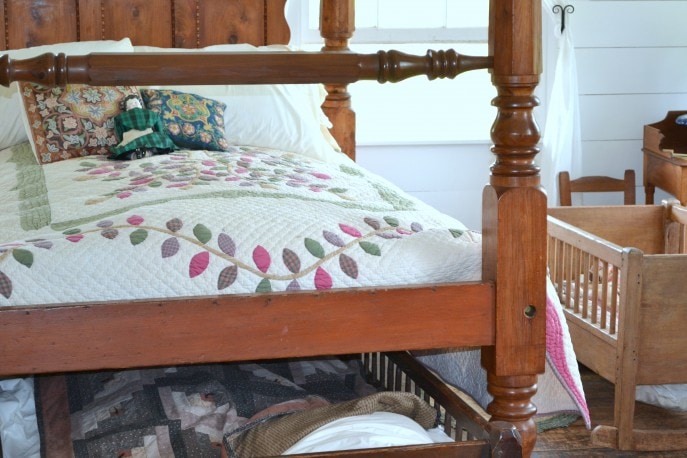 What made the experience all the more life like was being able to interact with costumed interpretors who're filled with a wealth of information and stayed in character the whole time.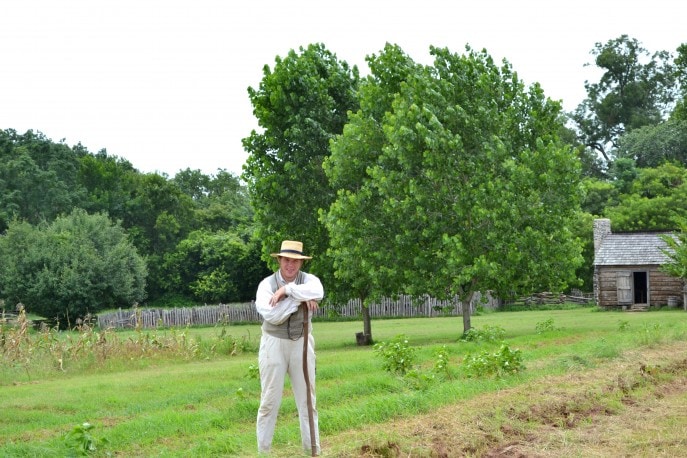 The kids were shown how to wash clothes,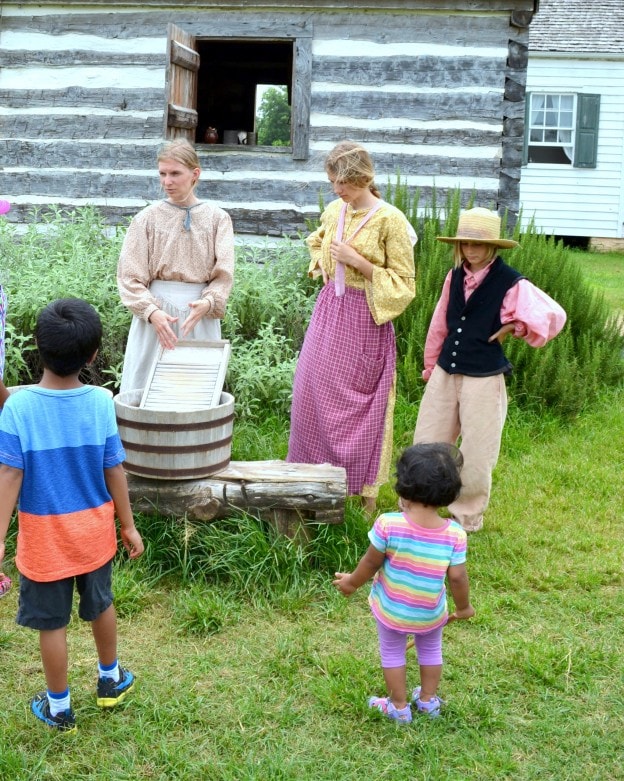 play games Anson Jones' kids would play, experience the benefit of a well planned, amazingly ventilated breezeway in the non-airconditioned home,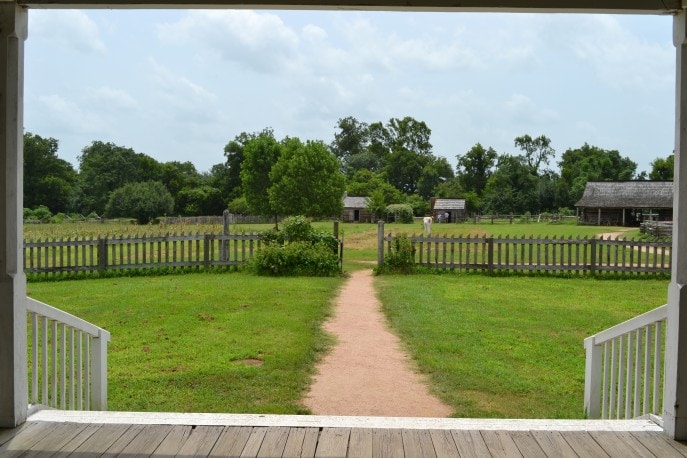 visit the slaves quarters and look through belongings to get a feel of life as they knew it back then.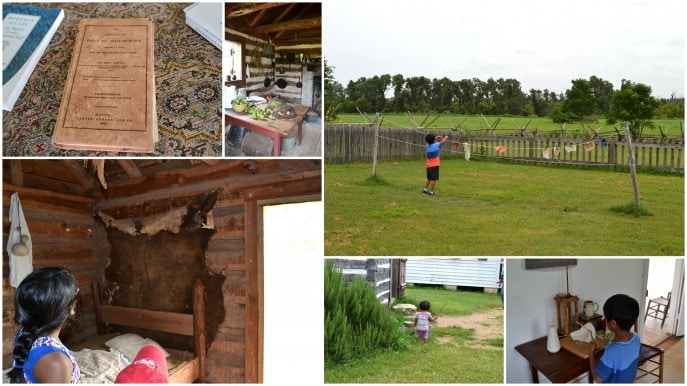 On certain weekends the Farm hosts fun events that can include anything from hoop races, historic firearm demos and cotton picking to cooking in the old kitchen outhouse. I'm really hoping our family can make it back during one of their events as they're highly recommended must-dos.
For more details and to plan your visit, contact 
Washington On The Brazos

23400 Park Rd 12, Washington, TX 77880

Phone (936) 878 2214
Did you have something to share about this feature? I'd love to hear from you. Hop over to chat with me on Facebook and/or Twitter