Easy Homemade Strawberry Mint Jam Recipe- With Just a Hint of Mint
This post contains editorial samples and/or affiliate links to products I recommend. While this adds no additional cost to you, I will earn a small commission on any sales made.
My family loves strawberries served up any possible way except when they've been frozen and then put onto a grocery shelf to be sold under the mask of being fresh.
I wish grocery stores didn't do this. The kids hate taking strawberries to school only to find they're not firm but a mushy mess.
In the past, I would sadly add the strawberries to the compost bin…
but not anymore!!
I just made my first jar of strawberry mint jam (aka strawberry mint jelly) and it was delicious!
(And so easy to make!!)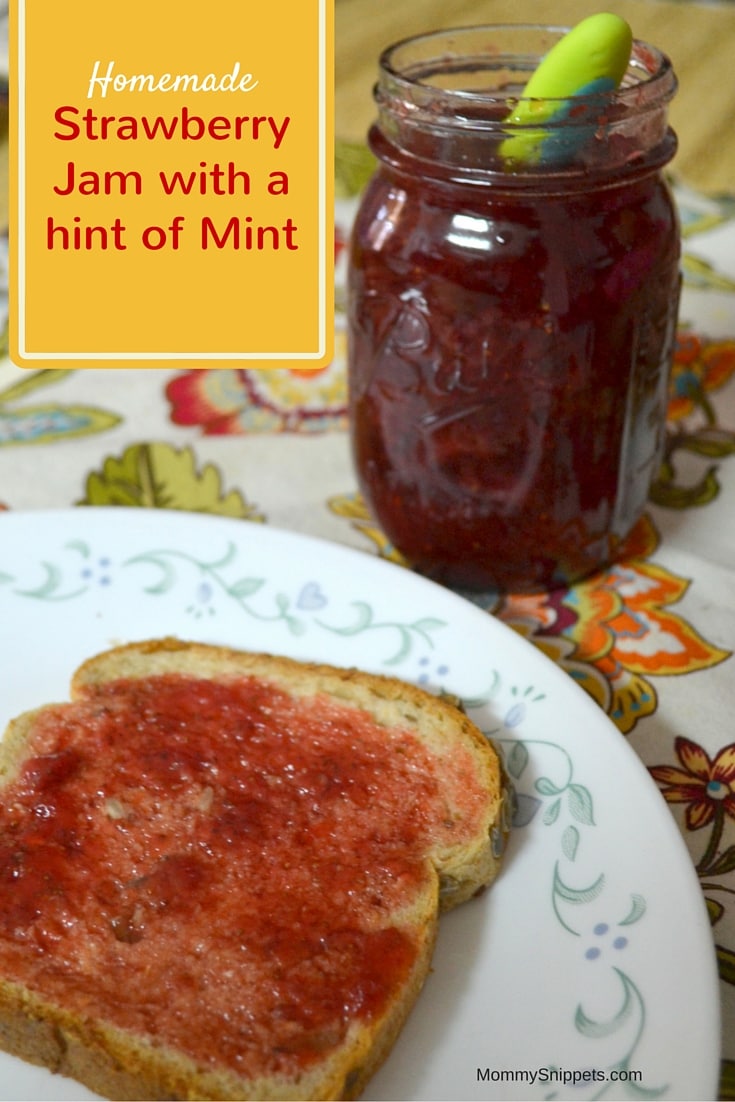 Homemade Strawberry MINT Jam recipe- with JUST a SLIGHT hint of Mint
Now there are two ways this can be done…
over the stove (this is a little more tedious as you will need to stir and watch the pot to ensure the mixture doesn't burn)
or with the Ball FreshTECH Automatic Jam and Jelly Maker.
This could definitely be classified as one of those easy, no-fail Ball FreshTECH recipes!
With this, you just need to add the ingredients into the Jam Maker, set it at the desired time/using the pre-set time, and walk away. When you come back you will have a batch of jam ready to be devoured!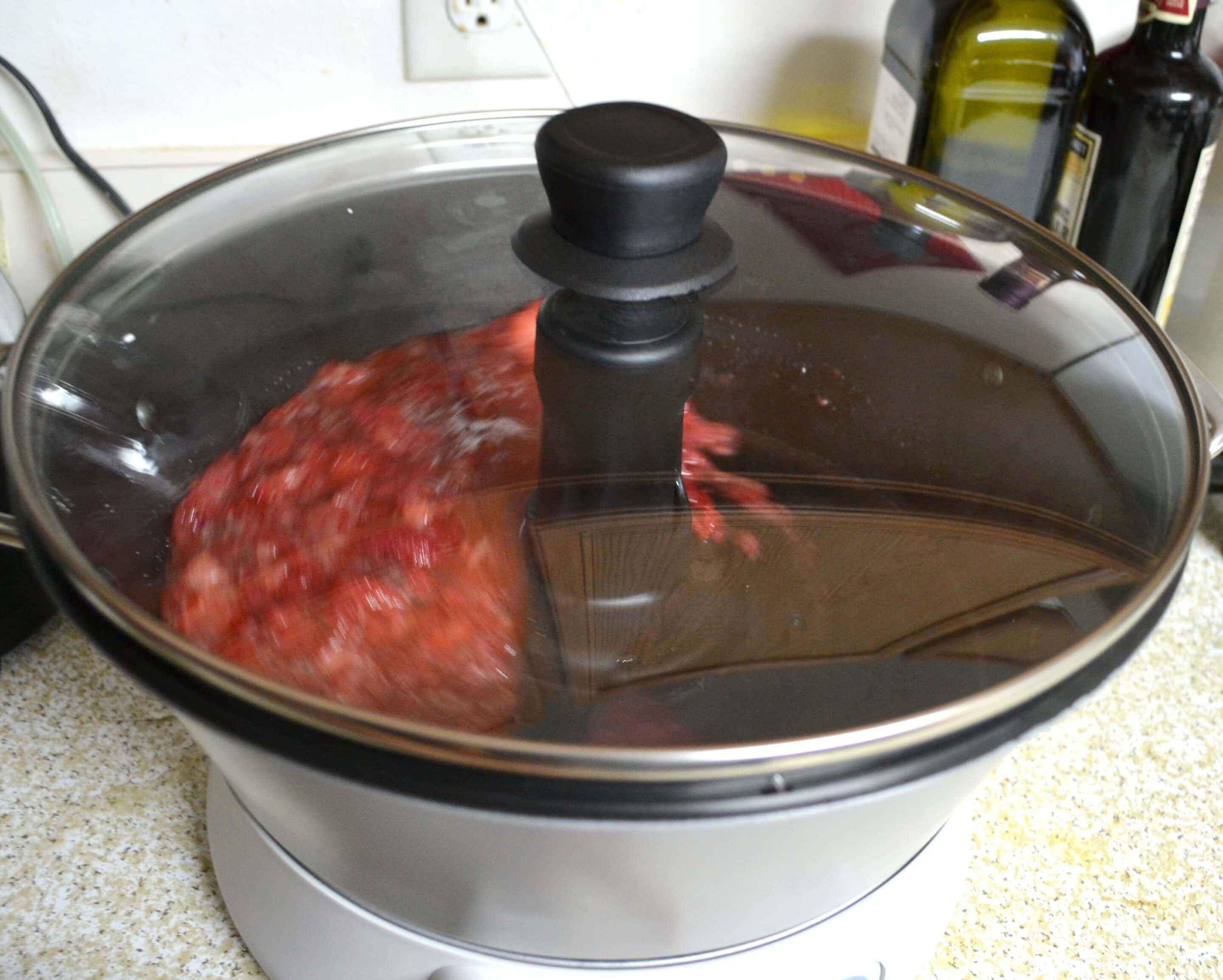 I've already jotted down several jam ideas to try out over the next few weeks and yes, I do hope to pass these out as gifts to neighbors and friends.
Now I made this batch without any pectin and after canning the same I understand the jam can last in the refrigerator for 3-4 months but if you add some grated apple or some other natural source of pectin and then can the jam, you can have it last for upto a year.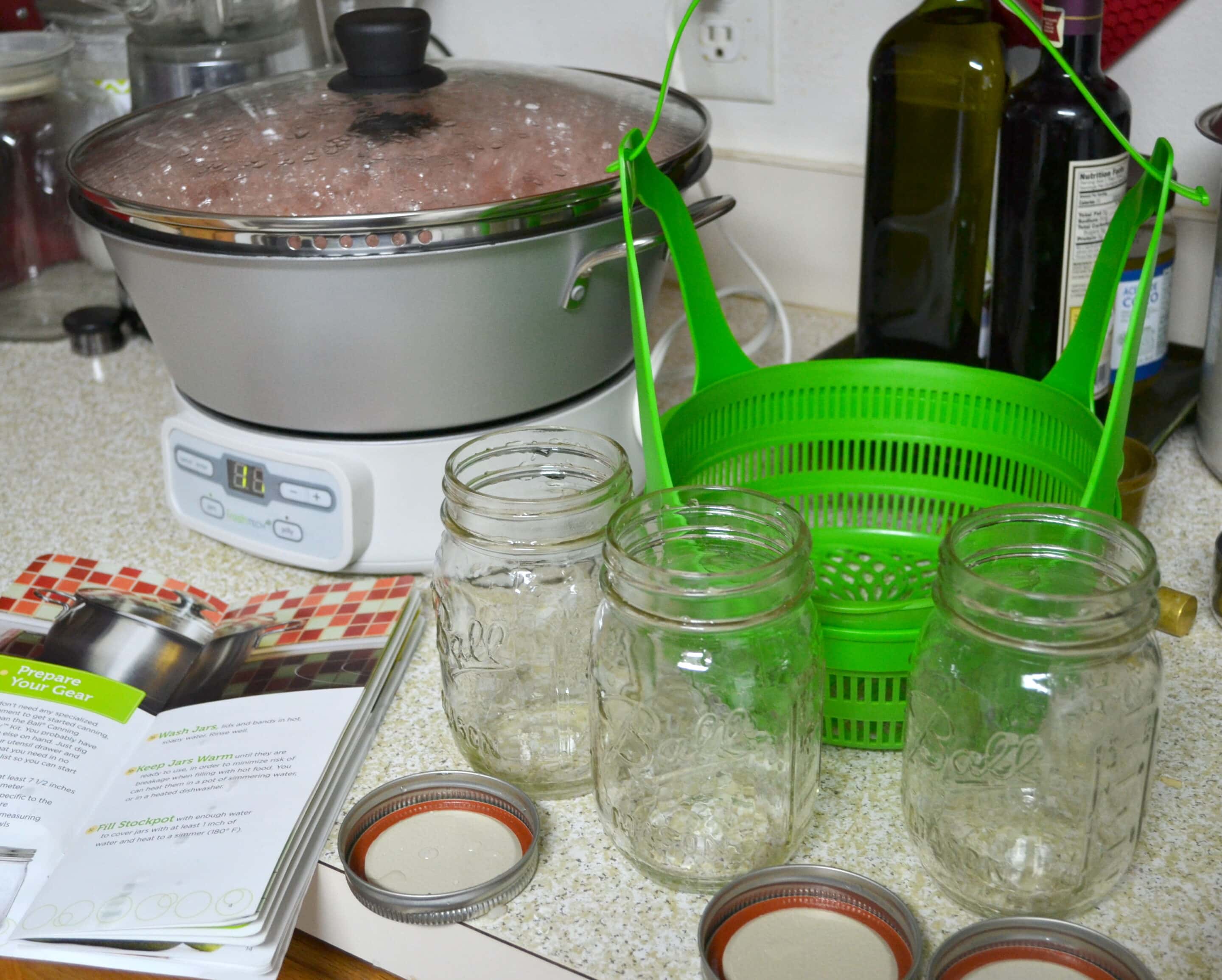 Being a newbie at canning, I wasn't sure how the whole canning process would go but following the 3 steps outlined in the Canning Discovery Kit made it all surprisingly easy.
After allowing the pre-sterilized, filled jam jars to sit in a boiling water bath for 10 minutes, remove the same and set aside.
You will know the jars have sealed well when you hear a "POP" sound.
Here's my recipe for Strawberry Mint Jam: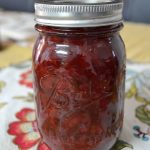 Easy Homemade Strawberry Mint Jam Recipe- With Just a Slight Hint of Mint
Ingredients
1

lb

ripe strawberries- hulled

remove the leaves and slice in half

2

tsp

chopped mint leaves

chopped fine

1 3/4

cup

white sugar

2

tbsp

freshly squeezed lemon juice
Instructions
First mash the strawberries to pulp (I used a potato masher to do this)

Add the strawberries, mint leaves, sugar and lemon juice into the FreshTECH jam and jelly maker.

Allow the mixture to get "worked on" at the preset time set for 21 minutes.

That's it! Pop the cooled jam in the refrigerator to last long else prepare for canning while the jam is still warm
My husband insists this beats store-bought jam and at the rate at which they're applying jam onto homemade bread, biscuits, and crepes, I don't think the jar will last longer than another week or two!
This would be a great filling for this delicious Strawberry Danish recipe.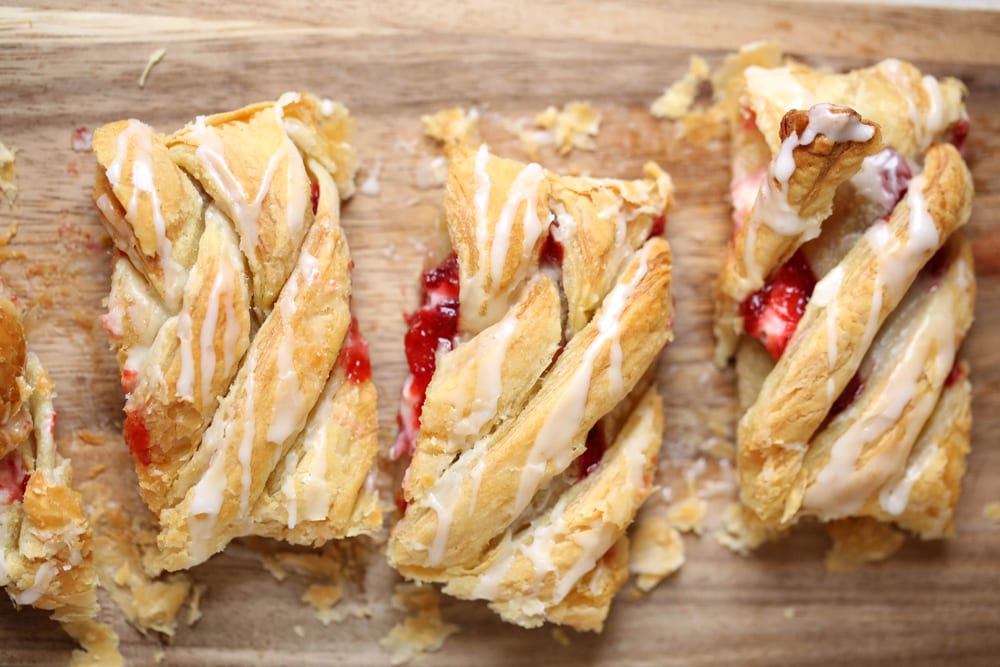 Have you tried this one yet?
You won't believe how easy this is!
Do you have a favorite jam aka jelly aka preserve?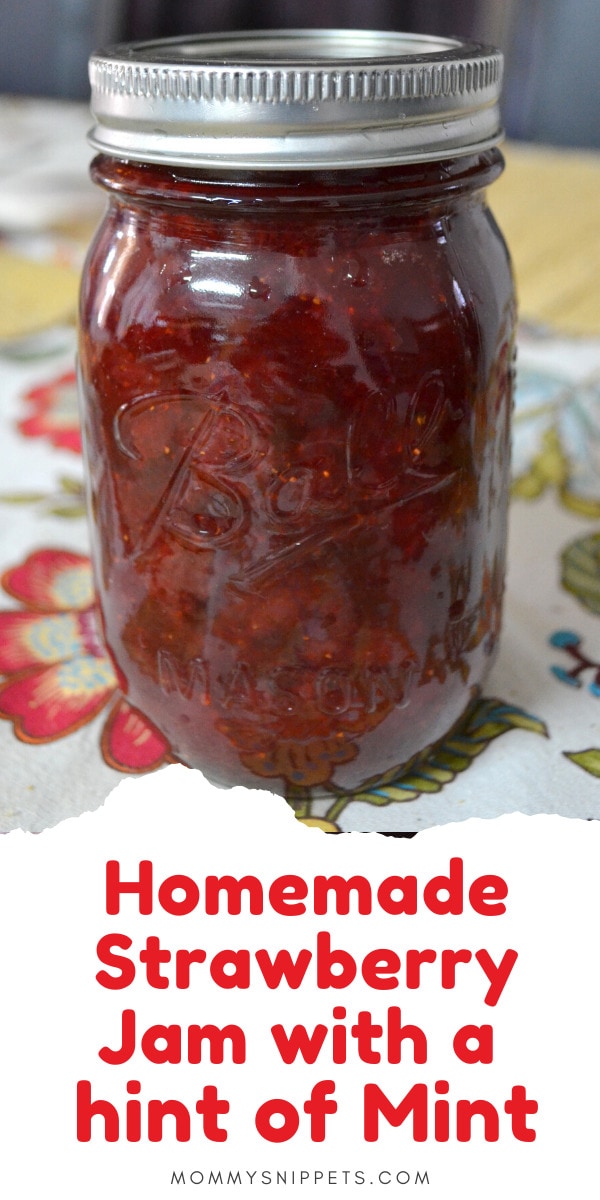 I'd love to hear from you. Hop over to chat with me on Facebook and/or Twitter