5 ways to shower your child with love this Valentine's Day.
This post contains editorial samples and/or affiliate links to products I recommend. While this adds no additional cost to you, I will earn a small commission on any sales made.
While the focus on our significant others always dominates on Valentine's Day, I also think it's important to shower our child(ren) with lots of love on the day too.
What's great is that children aren't usually demanding, so the little things impact their precious little hearts in a big way too.
If you'd like a little inspiration, here are 5 ways you can shower your child with love this Valentine's Day.
(Yes, the leaves of inspiration have been taken out of our book of past experiences.)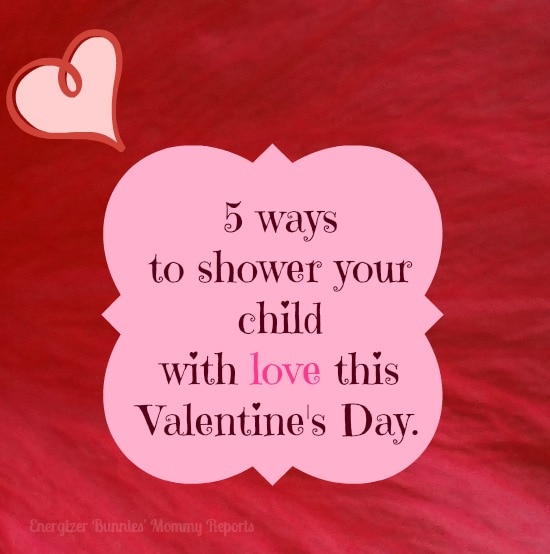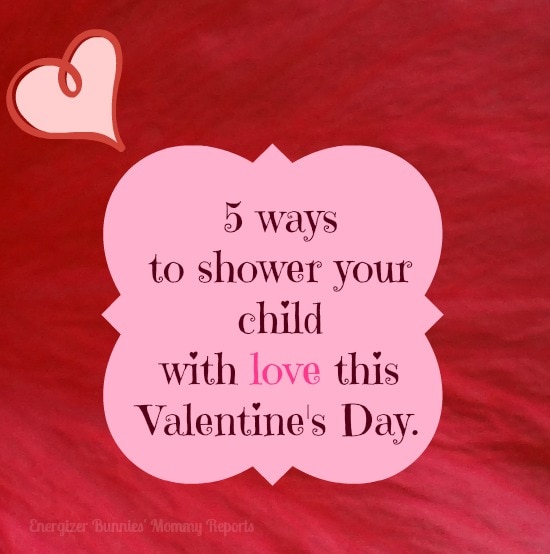 1. Whip up a special breakfast.
I generally make the kids heart shaped pancakes on Valentine's morning. (It just involves careful pouring out of the batter onto the pan, in the shape of a heart!) and drizzle their honey on the side, again in the shape of a heart.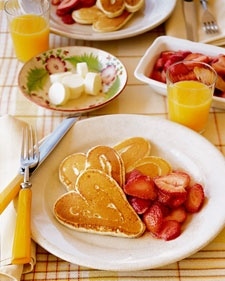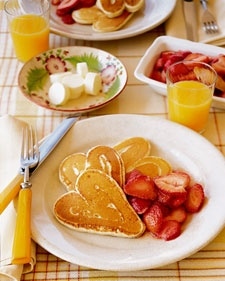 If you'd like something easier, make regular shaped pancakes and then add press in chocolate chips, in the shape of a heart.
The key is to think hearts with whatever you plan to serve. (Yes, you can even do a heart shaped omelette or arrange the raisins in the shape of a heart, in a bowl of oatmeal)
Don't be afraid to get creative!
2. Extend the love to the lunch-box.
If your child generally eats a school lunch, try and convince him/her to carry a home-packed lunch for a change. If you do get the green signal, get ready to go to town with all the fun Valentine themed snacks.
Visit my Valentine themed Pinterest Board for some ideas. I've been pinning away such awesome treats but still can't narrow down on which ones I want to make on Valentine's Day!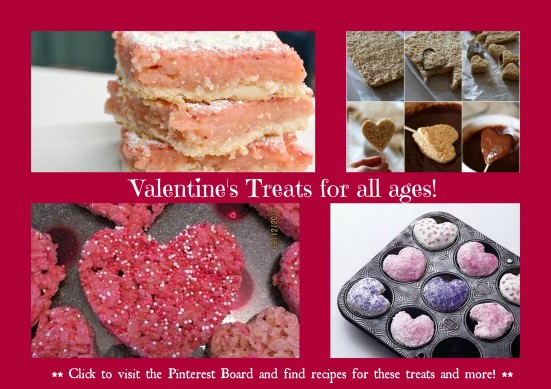 Oh and don't forget to add a special, love-filled lunch box note!
3. Declare the day "Hugs, Cuddles and Kisses" Day.
Little kids love this little game. (I'm not too sure about your teens though!) When you're in the midst of doing something, stop and holler "Hugs, Cuddles and Kisses" time. Everyone in the house is supposed to drop what they're doing and get together for rounds of hugs, cuddles and kisses. Do this several times through the day and see how much fun the kids have with this!
4. Family craft time! .
Most kids love, love, love, doing crafts. You don't have to spend a lot of money on craft kits, make fun Valentine themed crafts out of stuff you will have lying around the house. The goal is to spend the time together as a family (yes, Dad included!) and just have fun.
My Valentine's Crafts, Activities and Ideas Pinterest Board has a chock full of fun crafts you can do as a family.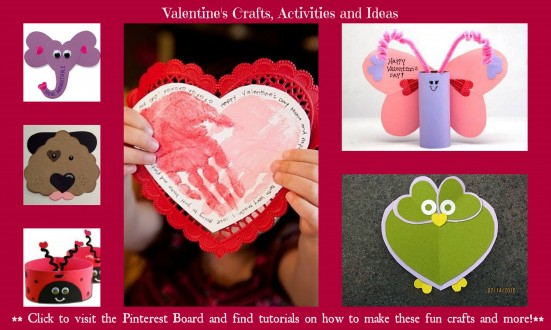 5. Get a special something for your little Love-Bug(s)
I love giving our kids themed books on special holidays but another favorite gift alternative is a personalized gift.
Now my kids aren't big on candy, so I'd just replace the conversation hearts with a love note from Mama and Dada. .
So there you have it. 5 sweet ways to make your child feel like an M.L.P. (Most Loved Person!!) on Valentine's Day!
.
I'd love to know…
Do you do something special for your child(ren) on Valentine's Day?
I'd love to get some more inspiration!