This post contains editorial samples and/or affiliate links to products I recommend. While this adds no additional cost to you, I will earn a small commission on any sales made.

Whenever my kids get the sniffles, a glass filled with warm lemon juice, ginger shavings and honey is always a must.
And over the months, I've deliberately chosen to replace other products with honey mainly because it's so much healthier. While sitting down to think about this, I realized there are many uses of honey that many of us are unaware of. Here are a few…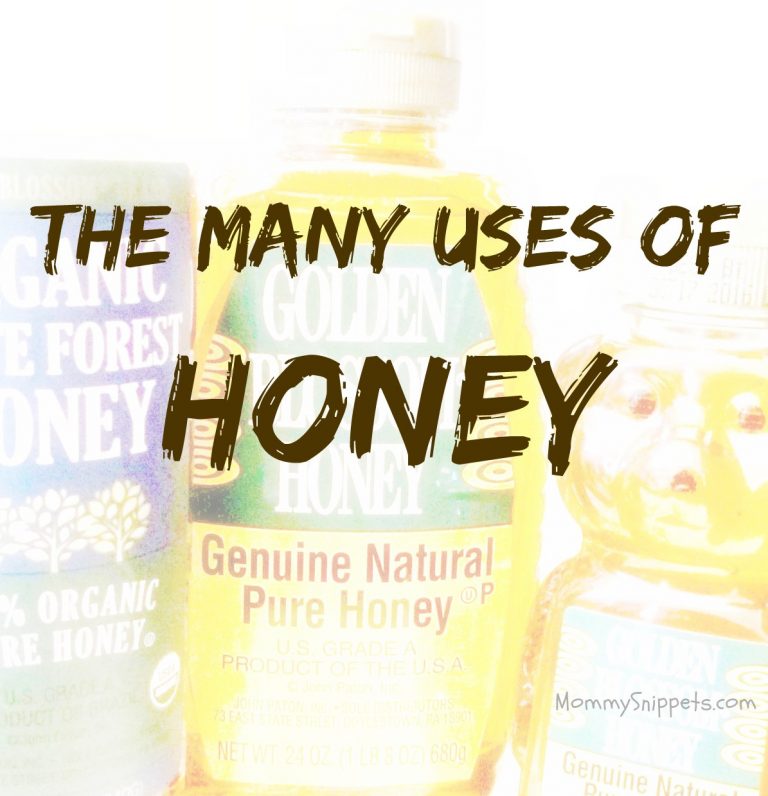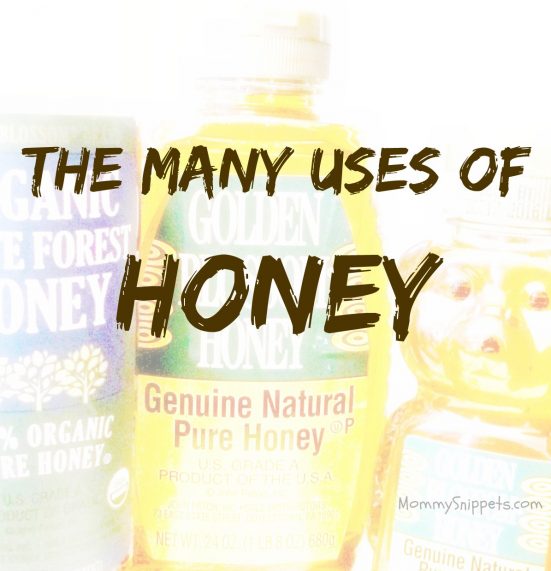 1. Add a spoon of honey to sweeten your glass of warm lemon juice and ginger shavings, when you have a cold. The inclusion of honey in this warm beverage is said to soothe one's itchy, raspy throat.
2. When you have a irritant dry cough, take a spoon full of honey and add to this crushed black peppers, a pinch or serrano pepper powder and a pinch of ginger shavings. Swallow the sticky mixture and notice the relief almost immediately.
3. Use honey instead of maple syrup and other corn syrup based accompaniments when you serve your family waffles, pancakes, crepes and french toast.
4. Replace sugar with honey while baking. (Honey has a lower glycemic index than sugar) This does make the product denser and much sweeter  so I choose to substitute a cup of sugar with 3/4 a cup of honey.
5. Sweeten milk shakes and smoothies with honey instead of sugar.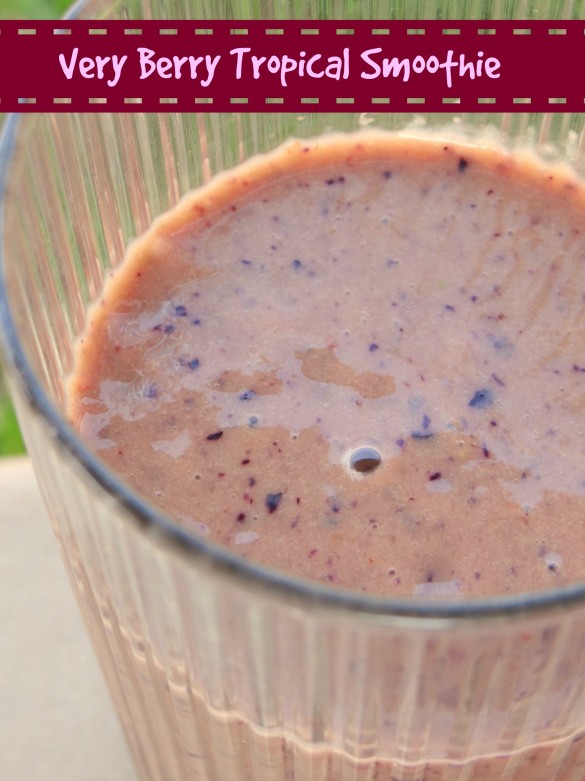 6. Applying honey to a burn wound is also said to cool the area down and prevents inflammation.
7. Applying a thin layer of honey to a cut/grazed wound is said to speed up healing and prevent infection.
8. A honey-yogurt face mask applied to one's face till it dries (made with 2 tsp of yogurt and 2 tbsps of honey) is said to soften one's face and cleanse pores.
Our family tries to stick to buying honey from local Texas farms mainly because the honey is best to combat the allergens in the air. That being said, I'm not a Texan honey snob. Just last night we tried some Golden Blossom Honey and Organic White Forest Honey.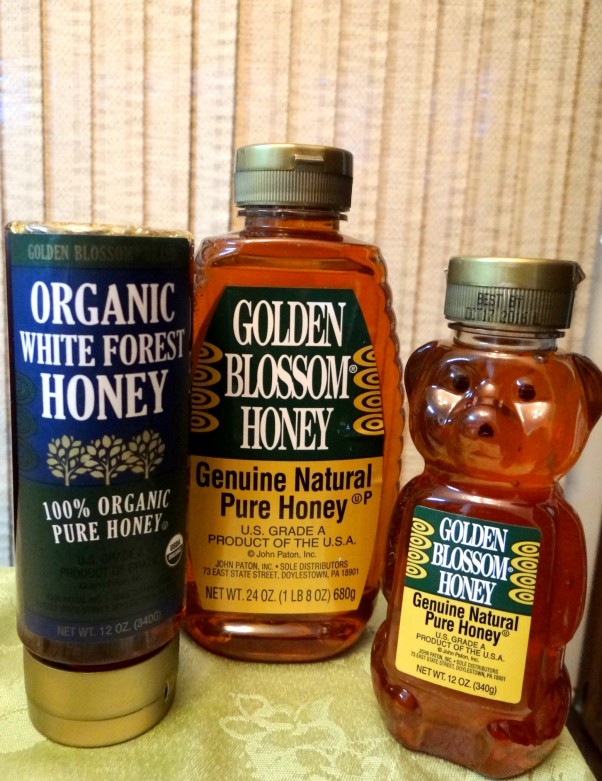 Golden Blossom Honey is Kosher certified and is a delectable blend of honey procured from three floral sources- White Clover, Orange Blossom and Sage Buckwheat.
My tastebuds weren't able to distinguish flavor differences between the blend and our local Texan honey. The organic White Forest Honey, sourced from north east Brazil, though, was clearly the sweeter of the two.
I'm looking forward to experimenting with both in more recipes other than just baking and smoothies. And with the erratic changes in weather, you can be sure we will be using generous doses to ward away any viral bugs!
Do you use a lot of honey? How do you use it, if you do?