The only Cloudbook you will need to buy this year
This post contains editorial samples and/or affiliate links to products I recommend. While this adds no additional cost to you, I will earn a small commission on any sales made.
A new year calls for new beginnings and for some of us that involves planning ahead for upcoming conferences, business trips and the like. While most of us love working on a hard core, heavy duty laptop at home, most often that gets left behind while traveling.
So what's the alternative?
A Cloudbook.
To explain it in layman's terms, a Cloudbook is Acer's solution to bulky laptops. It's a thin notebook computer that runs like any regular laptop, on a Windows platform, but relies on cloud storage and cloud services around the internet.
The perfect budget laptop for people on the go.

The only Cloudbook you will need to buy this year
We had the opportunity to test out Acer's Aspire One Cloudbook 14 and love that comes chock-full of practical features.
Besides being incredibly light at a little over 3.5 lbs, the Cloudbook runs on Windows 10 and comes with an Intel Celeron N3050 Dual-core 1.60 GHz processor, 2 GB in standard memory and 32GB in flash memory capacity.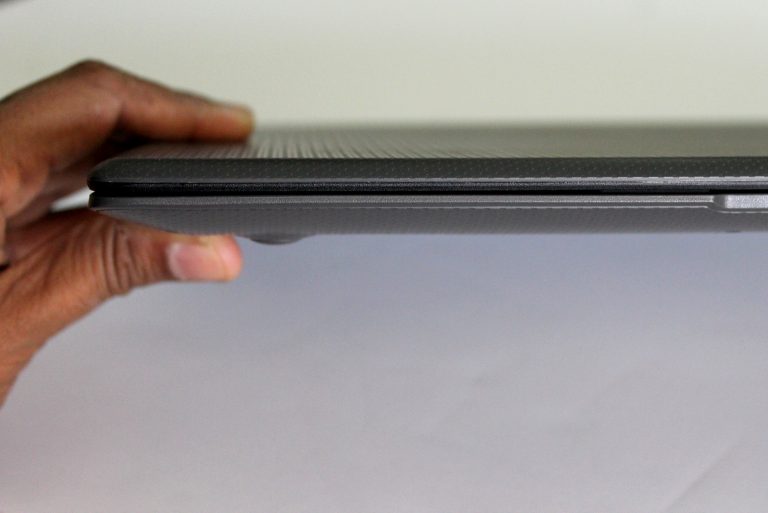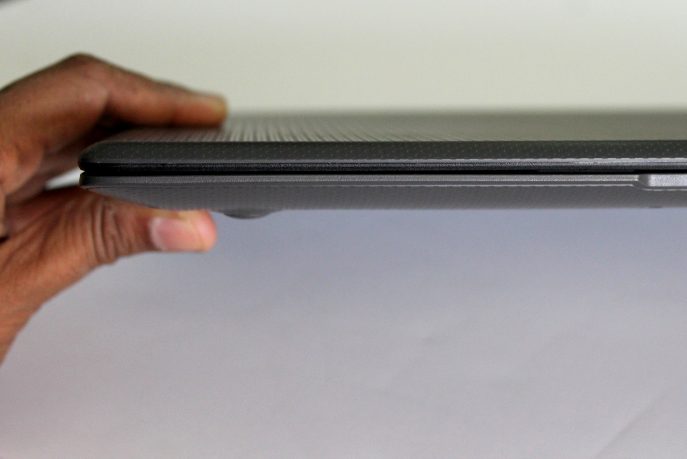 It comes preloaded with a free, one year subscription of the Office 365 package and 1TB OneDrive online storage.
Besides being easy to set up and easy to use, (don't worry, if you're not used to Windows 10, I promise it doesn't take long to get the hang of it.), the 14″ screen is easy on the eyes and the keyboard and touchpad work great.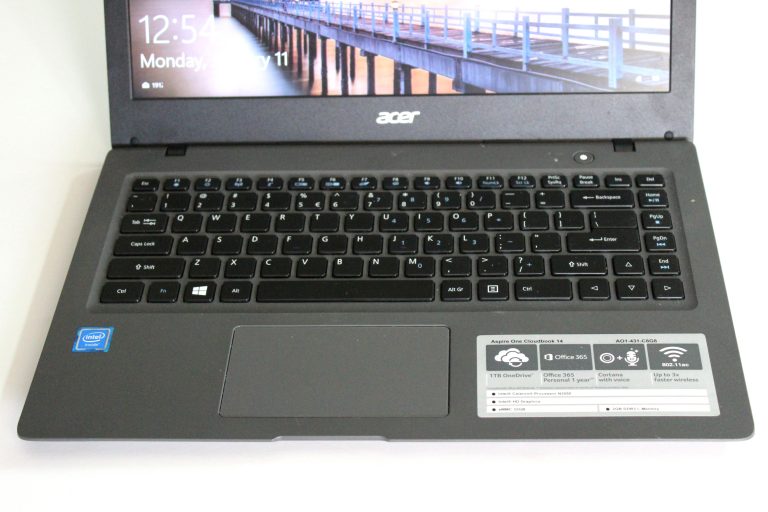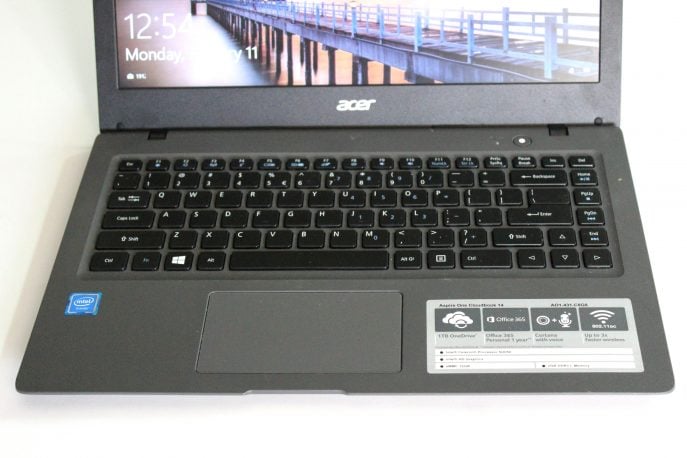 For all that multi-tasking and staying connected while you're on the go, the Acer Aspire One Cloudbook 14 comes with fantastic wireless connectivity, an SD card reader, 2 USB ports (3.0 and 2.0)  and a mic/headphone port.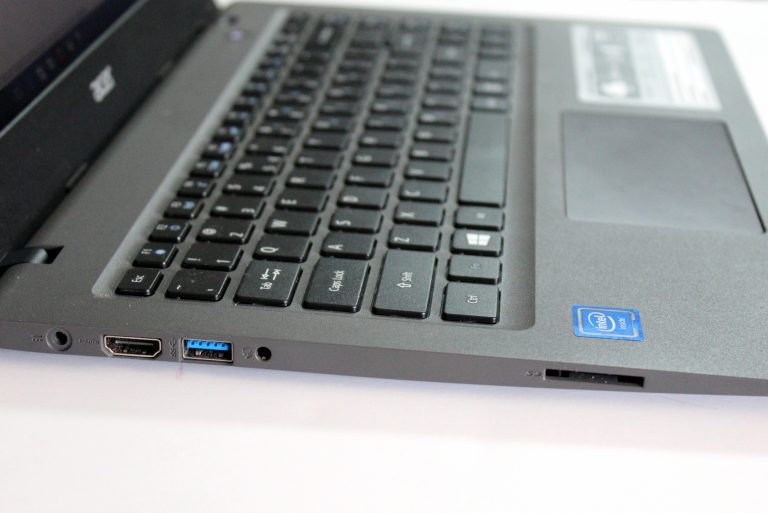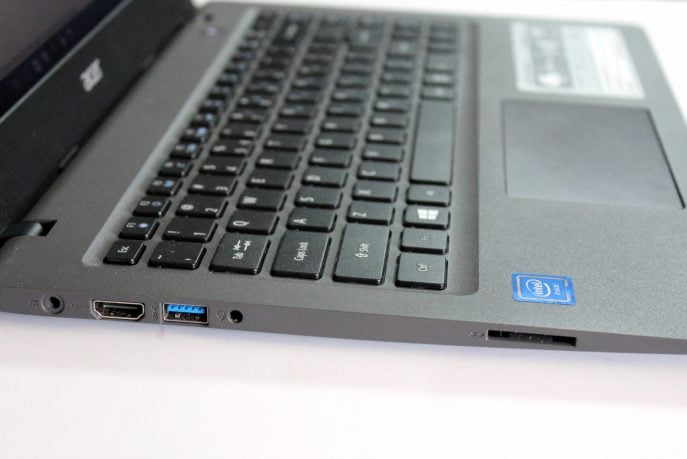 I've faced the problem of owning several laptops that work great but have a pitiful battery life. This Cloudbook, though, is amazing.
Battery life so far has stayed strong for over 14 hours. How perfect is that for those long conferences, meetings or even when stuck on an airplane?!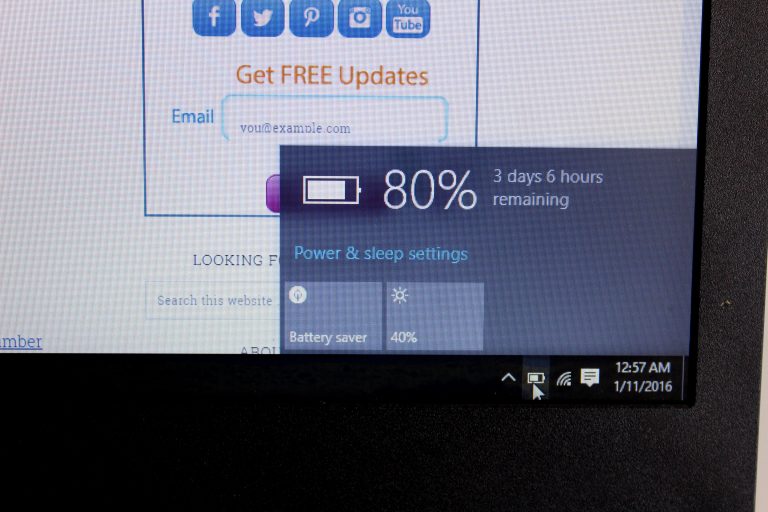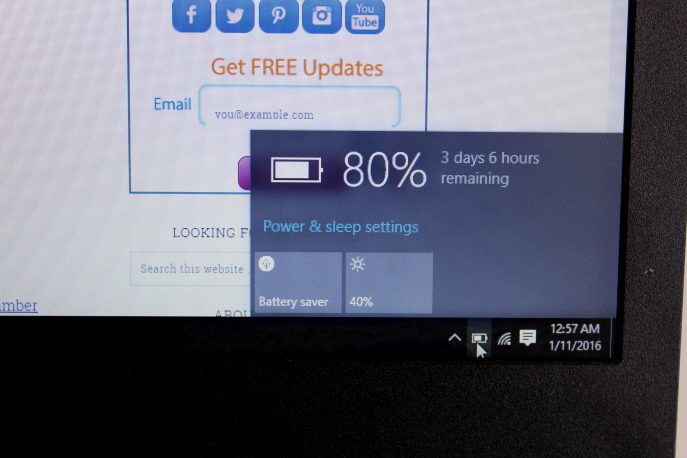 Initially we did face a slight lag in performance but after we removed the Mcafee software and several apps that come preloaded, that I knew we wouldn't use, the performance improved tremendously.
If you do plan to use your Cloudbook to watch a lot of movies or listen to music, I would recommend getting a bluetooth speaker as the audio clarity is not the best.
And if you're a Cortana fan, you will love that it's included as well.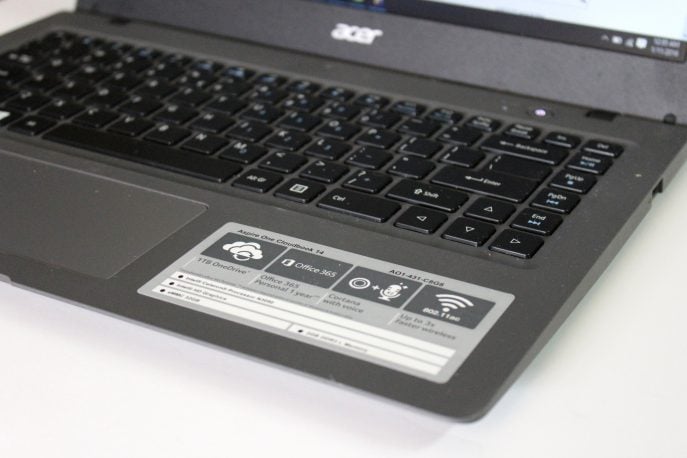 This is also a great laptop for kids who need to carry a laptop to school or college. The compact, sleek built with the right number of features, makes this a great choice for them too.
Priced at less than $200, you can afford to get an Acer Aspire One Cloudbook 14 for yourself and one for your child.
Win-win, wouldn't you say?
I'd love to hear from you. Hop over to chat with me on Facebook and/or Twitter