Does your child get enough vitamin C in her diet?
This post contains editorial samples and/or affiliate links to products I recommend. While this adds no additional cost to you, I will earn a small commission on any sales made.
Vitamin C is an important nutrient every child needs. It helps protect against immune system deficiencies, cardiovascular diseases, eye diseases, helps repair tissues and decrease bad cholesterol in the body.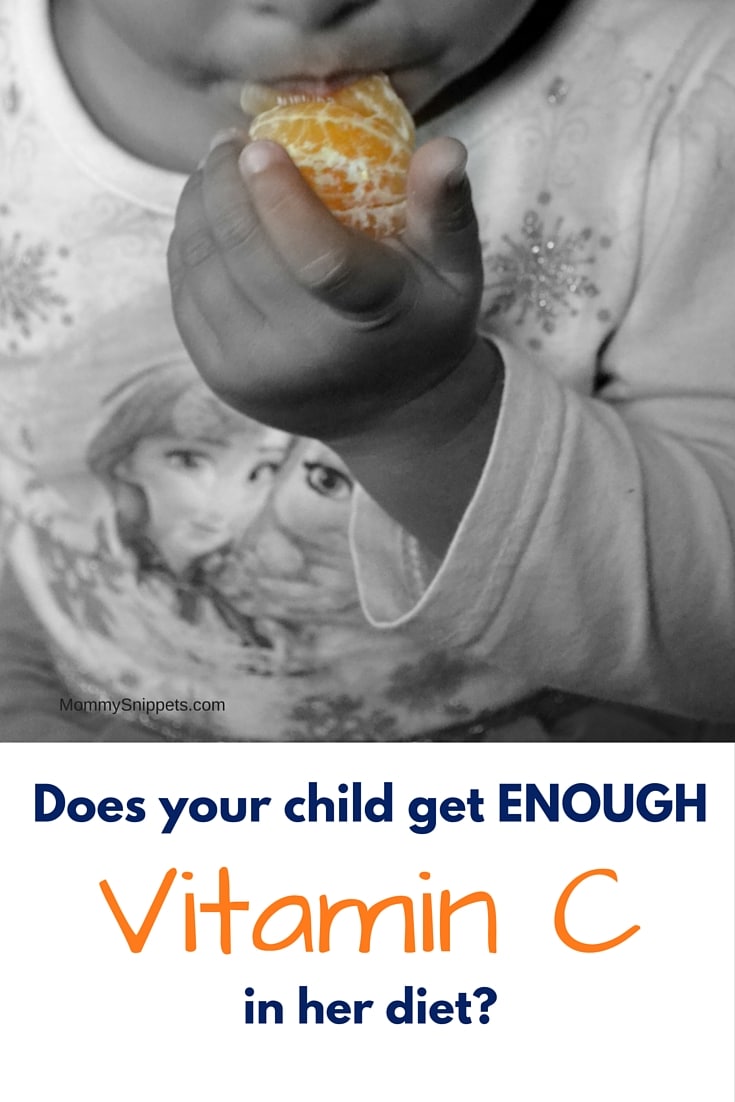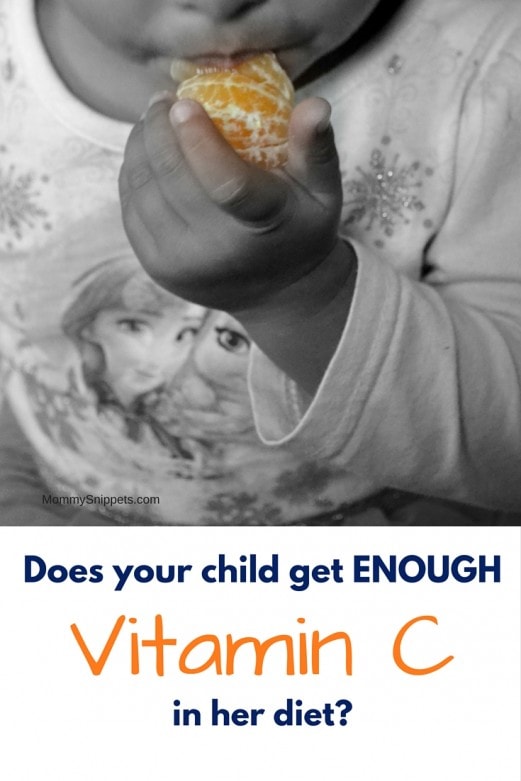 Does your child get enough vitamin C in her diet?
The U.S. Dietary Reference Intakes (DRIs) recommends children get at least the minimum required intake of vitamin C each day:
Toddlers 1-3 years old, 15 mg per day
Children 4-8 years old, 25 mg
Children 9-13 years old, 45 mg per day
And the best way to do this would be through fruit like Halo's sweet, seedless, mandarin oranges.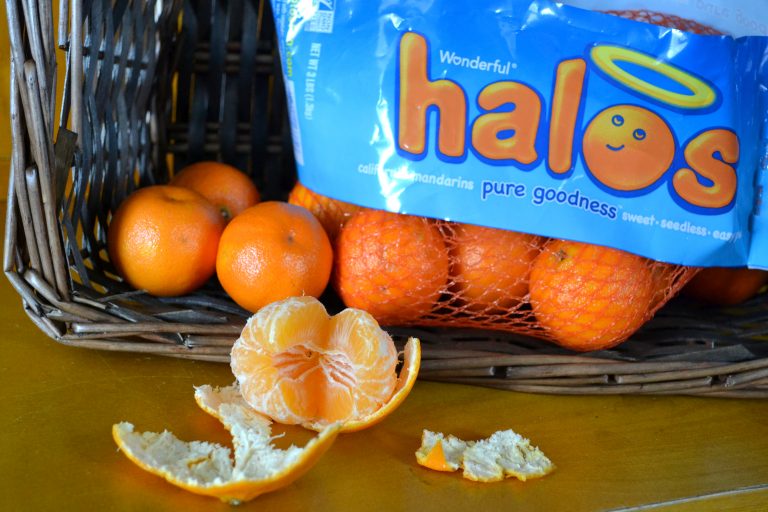 Grown in California, these sweet, non-GMO certified, easy-to-peel-by-little-fingers snacks hold approximately 50 calories per mandarin.
Baby Girl loves her Halos so I have to keep our pouch out of reach as she can go through a mandarin quicker than I can blink.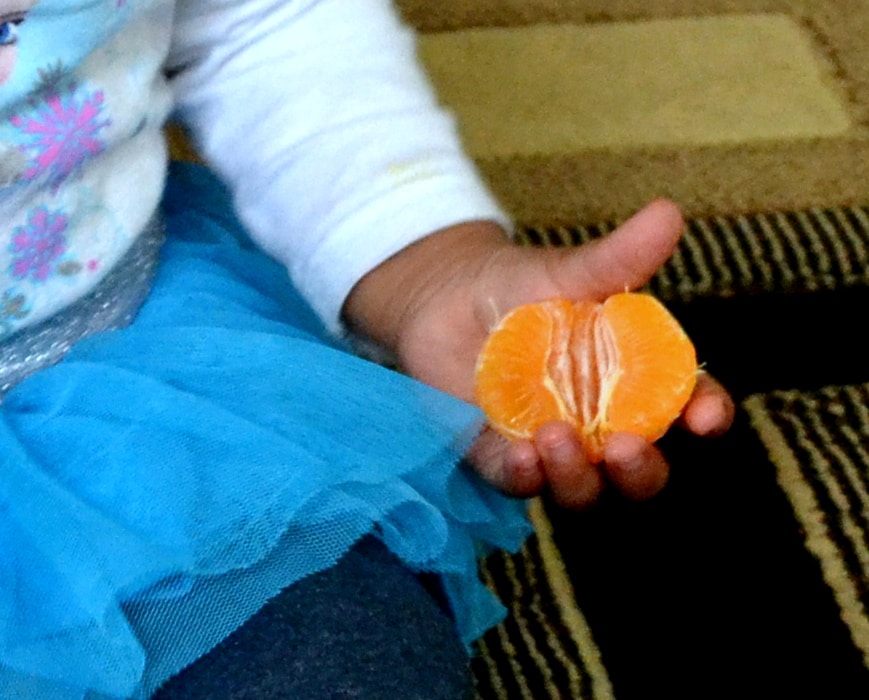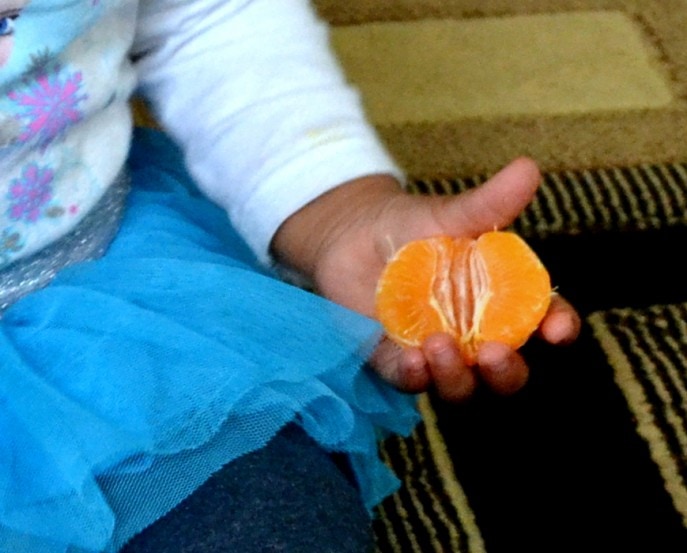 And yes, she can peel them independently too.
Halos have been in season since November and continue to be in season all the way till April. You can find these sweet citrus snacks at your local grocery store, mass and/or club retailer.
To celebrate #HALODays, our friends over at Halos have a fun gift basket packed with "wonderful goodness" up for grabs.
This includes a pouch filled with Halos mandarins, a branded light up cup, a hat, a drawstring backpack, lip balm, and a stress ball.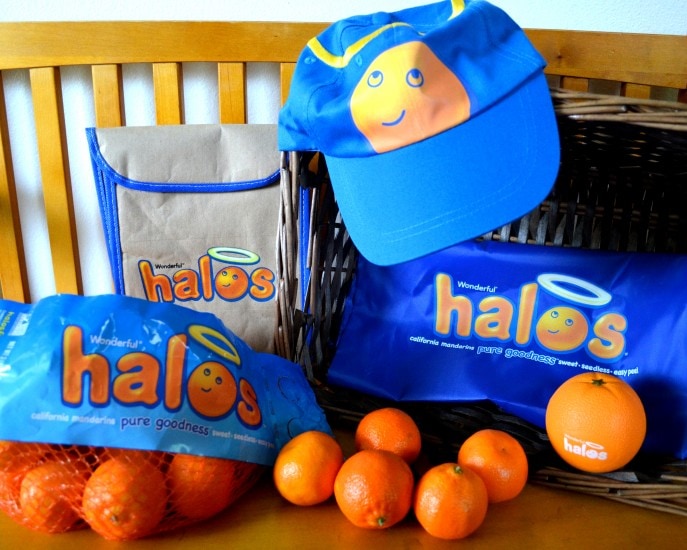 Enter for a chance to win a #HaloDays Gift Basket (Ends 1/15/2015)
Leave a comment below sharing a favorite way to eat Halos. (Besides eating it as is)
For me it would be incorporating the juice from a few Halos into these yummy Orange Marmalade Nut Muffins. You could even chop up the mandarins and add them, as is, instead.
Disclaimer: You need to be a US resident and 18+ years old to be eligible to win this prize. Mommy Snippets not responsible if the prize is not delivered.  We will make every attempt to help you claim your prize.