Early this morning before the kids woke up, Hubs and I decided we'd color our grays. After doing Hubs' hair I decided to work on mine in the bathroom leisurely. Everything was going okay till I tried to move a strand of hair away from my nose and in the process banged my elbow on the Scentsy warmer plugged into the wall socket and yes, this happened…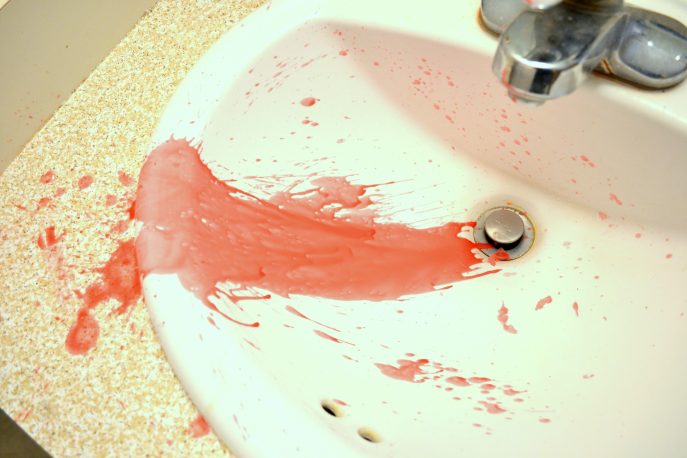 Needless to say I had a mini 0h-my-goodness-this-bathroom-is-ruined moment but then I remember reading about this quick clean-up solution and thankfully it worked!
So the next time Scentsy wax spills onto your countertop, floor or wall, don't freak out. Just do what I did!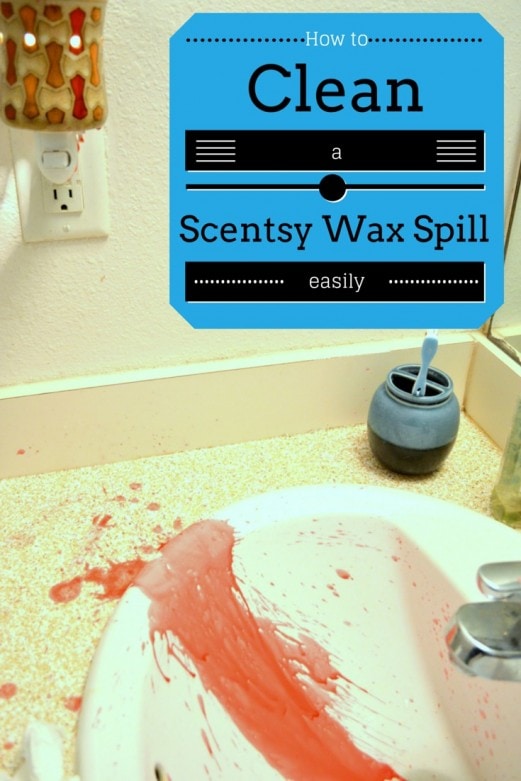 How to clean a Scentsy wax spill easily.
Grab your hair-dryer and some paper napkins and get to work.
Switch on your hair-dryer to the maximum heat and allow it to blow over the dried wax area. The wax will begin to melt in just a few seconds. As it melts away, wipe up the wet wax with your paper napkin. (The last thing you want is to have wet wax running into a sink drain, only to clog the same up later!)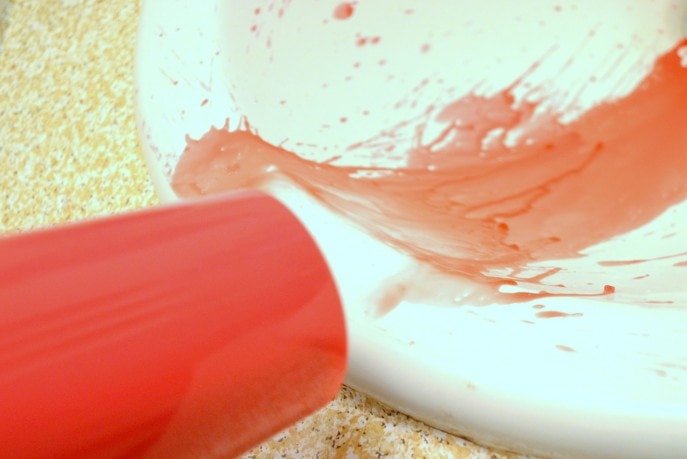 Work patiently and soon you will have your once wax-splattered surface looking as good as new.
Whew!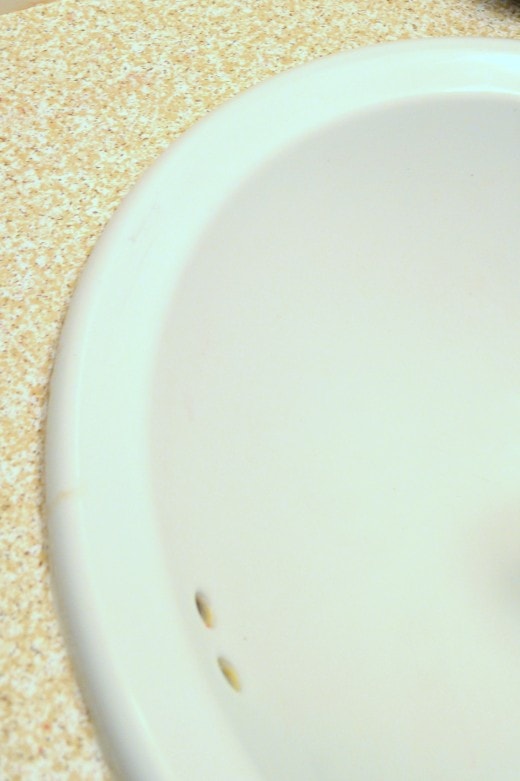 You can say goodbye to those days of scraping off hardened wax with a butter knife!!
Have you ever had any candle wax accidents? What did you do to clean up the mess?