It all began last evening when my daughter moaned that she couldn't find a doll with manageable hair to practice braiding on. With all the years of playing, her Disney Princess dolls lay in a pail with terribly matted hair.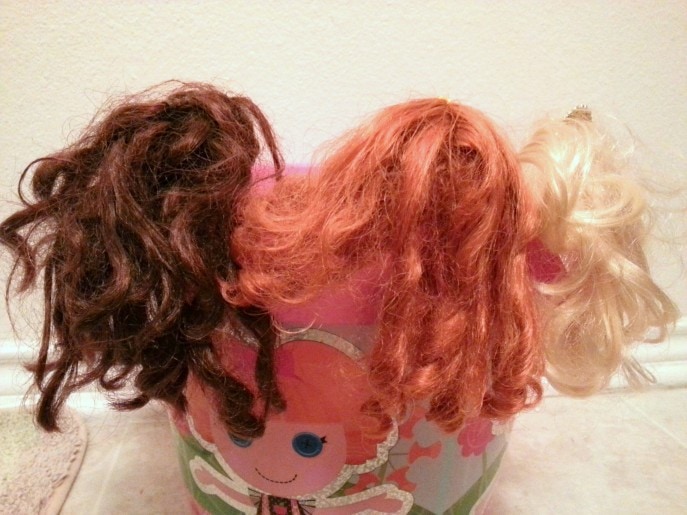 How to untangle matted hair on a doll: Best Hack Ever!
Thanks to the internet, there are more than just a handful of suggestions, solutions and tips out there to solve the problem of the matted hair rage. Everything from fabric softener, shampoo with conditioner, oil and the whole 9 yards can be used, but we chose to go with what we had available…
half filled conditioner bottles left over from hotel stays, a hair brush, and water.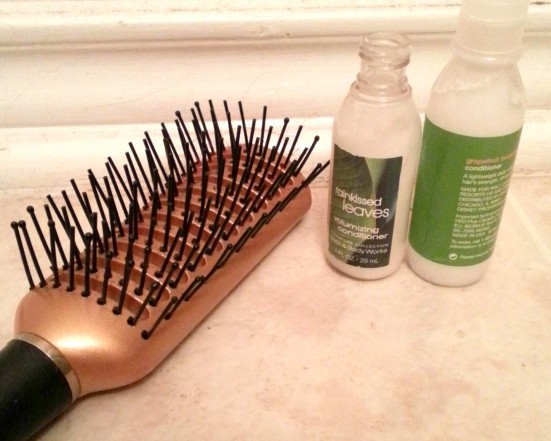 I wasn't sure it would work, so I tried it out on her Ariel doll first.
Whew! A successful outcome!!
So Dottie then took charge of the rest of her dolls. She patiently worked through the 6 step process easily, without a hitch.
I should have grabbed the camera for better pictures but the phone was closest, so please forgive the lack of crisp clarity!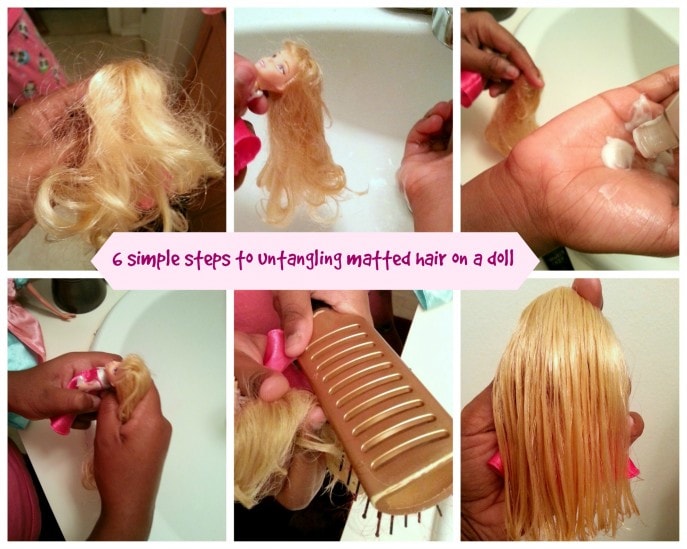 Step 1: Pick the doll with matted hair. Look at the tousled mess on her head for the last time and get to work.
Step 2:  Wet the doll's hair with a little water. Don't run it under the tap and cause the hair to drip with the excess. Just wet it enough to work with the hair.
Step 3: Take about a quarter's size dollop of conditioner in your palm. (Use what you have available or any inexpensive conditioner)
Step 4: Work the conditioner into the hair.
Step 5: Slowly begin brushing out the hair starting from the bottom and working your way up.
Step 6: Ta-dah! Now that the doll's hair is tangle free, set it aside and allow it to dry.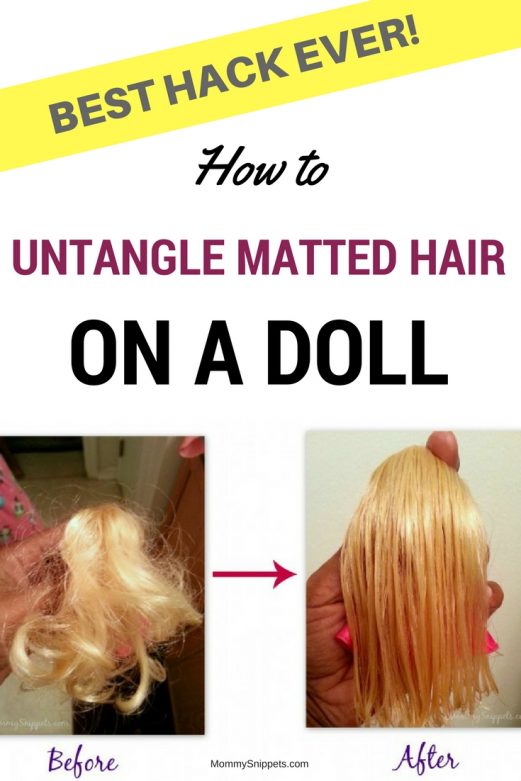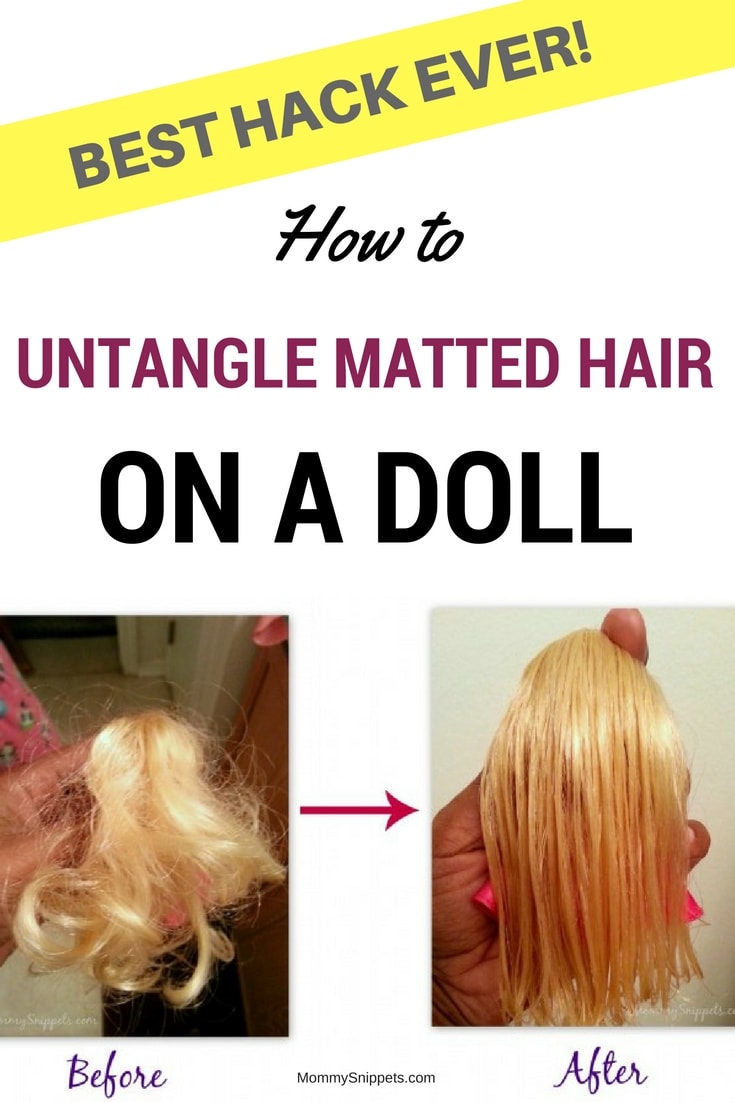 What a difference!
And yes, you can do this for your American Girl dolls too.
I'd love to hear from you. Hop over to chat with me on Facebook and/or Twitter