It all began last evening when my daughter moaned that she couldn't find a doll with manageable hair to practice braiding on.
With all the years of playing, her Disney Princess dolls lay in a pail…
with terribly matted, knotted, what-seemed-to-look-like-unloved, hair.
How to untangle matted hair on a doll: Best Hack Ever!
Naturally, the easiest solution would be to pull out a pair of scissors and give each doll a summer-do, right?
Ha! I wish.
So to ensure Dottie's dolls kept their long tresses we had to find a solution.
And pronto!
Thanks to the internet, there are more than just a handful of suggestions, solutions, and tips out there to solve the problem of the matted, tangled, hair rage.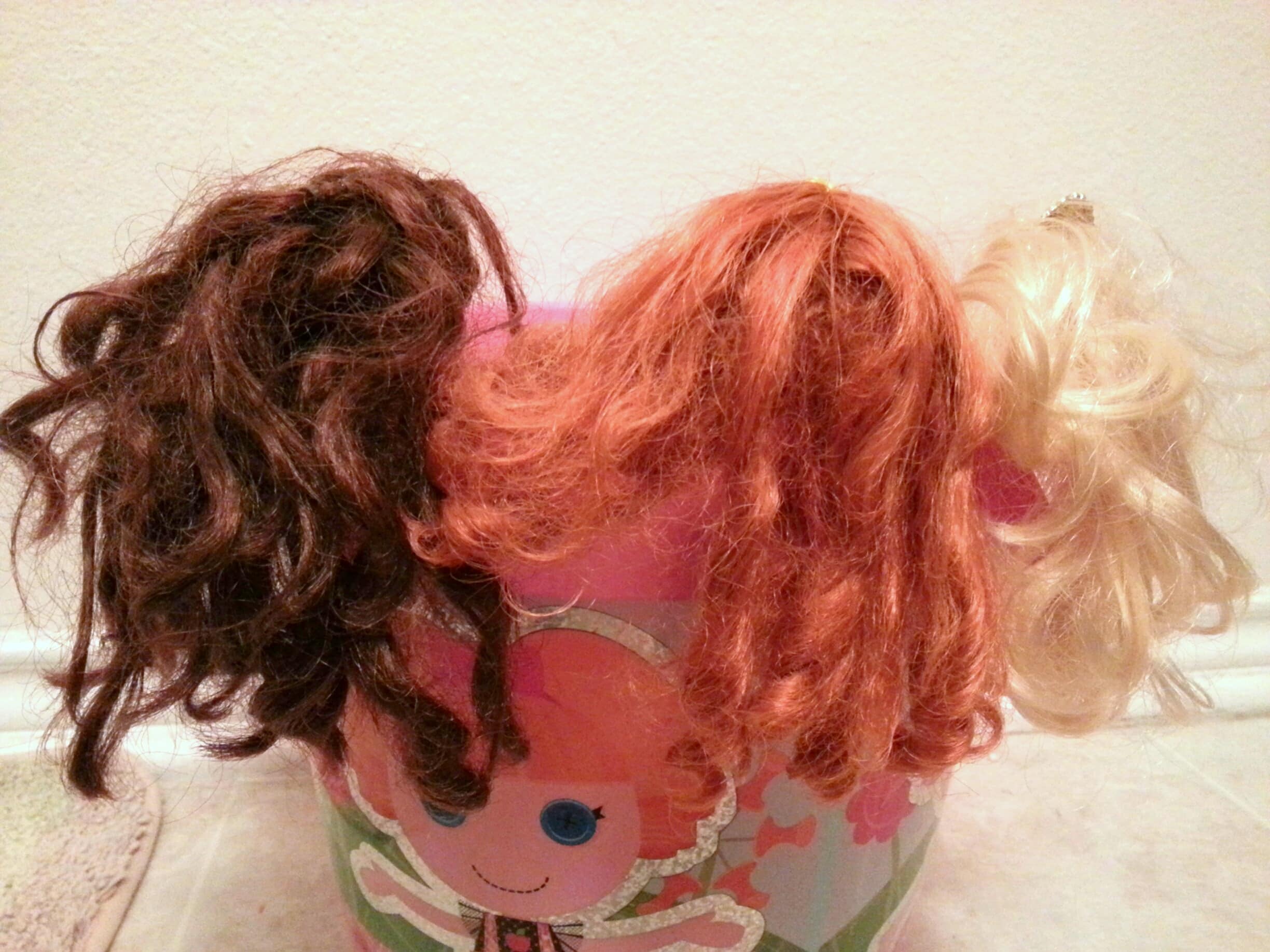 Everything from fabric softener, shampoo with conditioner, oil,
and the whole 9 yards can be used, but we chose to go with what we had available…
half-filled conditioner bottles leftover from hotel stays, a hairbrush, and water.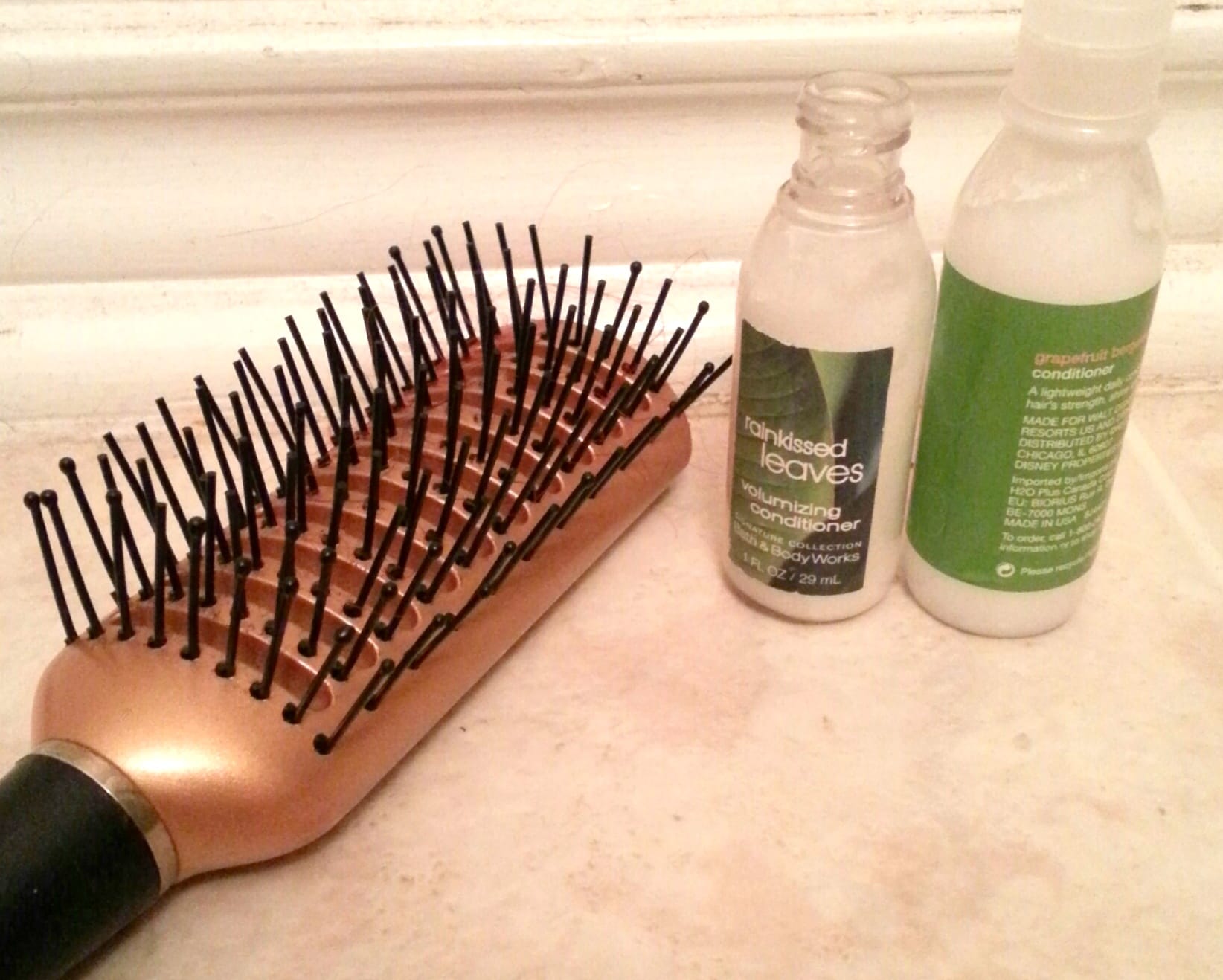 I wasn't sure it would work, so I tried it out on her Ariel doll first.
After washing the hair with water and lathering in the conditioner, I washed out the doll's hair again and then tried running the brush through.
Whew! A successful outcome!!
So Dottie then took charge of the rest of her dolls. She patiently worked through the 6 step process, easily, without a hitch.
I should have grabbed the camera for better pictures but the phone was closest, so please forgive the lack of crisp clarity!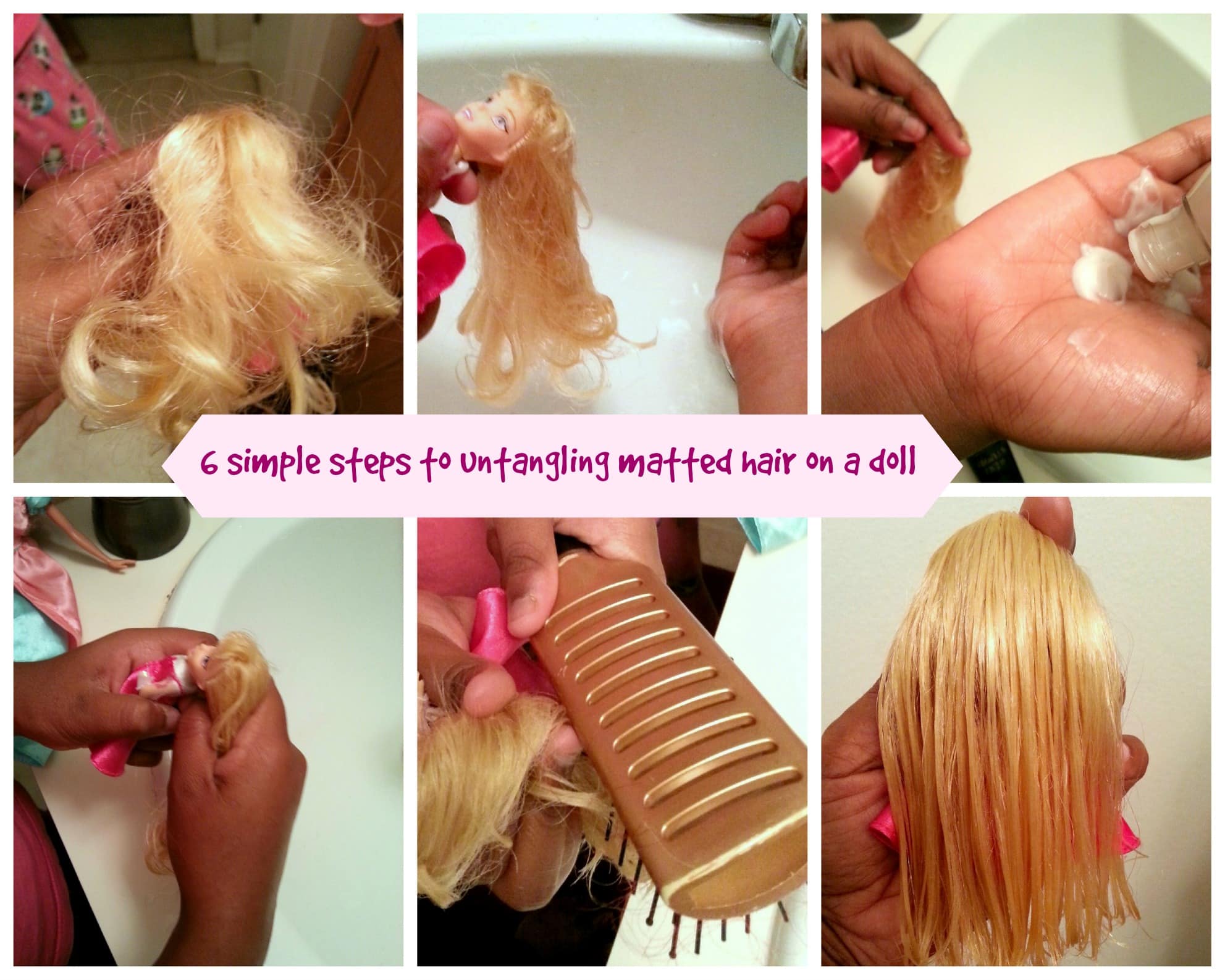 Step 1: Pick the doll with matted, untangled hair. Look at the tousled mess on her head for the last time, take a deep breath and get to work.
Step 2: Wet the doll's hair with a little water. Don't run it under the tap and cause the hair to drip with the excess. Just wet it enough to work with the hair.
Step 3: Take about a quarter's size dollop of conditioner in your palm. (Use what you have available or any inexpensive conditioner)
Step 4: Work the conditioner into the hair, yes lovingly. (The latter instruction emphasized but a certain little girl!)
Step 5: Slowly begin brushing out the hair starting from the bottom and working your way up.
Step 6: Ta-dah! Now that the doll's hair is tangle-free, set it aside and allow it to dry.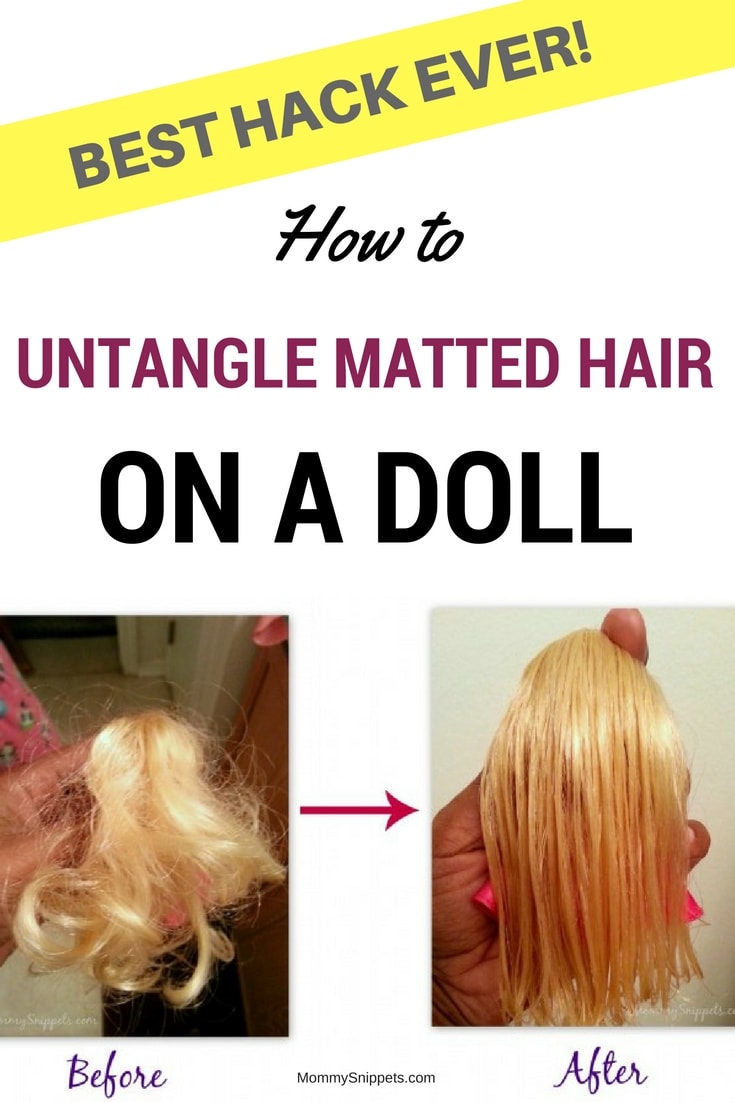 What a difference!
And yes, you can do this for your American Girl dolls too.
Update 4/22/2020:
My youngest has gorgeous curly hair but that does come with challenges on days she has slept funny. Untangling knotted hair is not something either of us enjoys dealing with.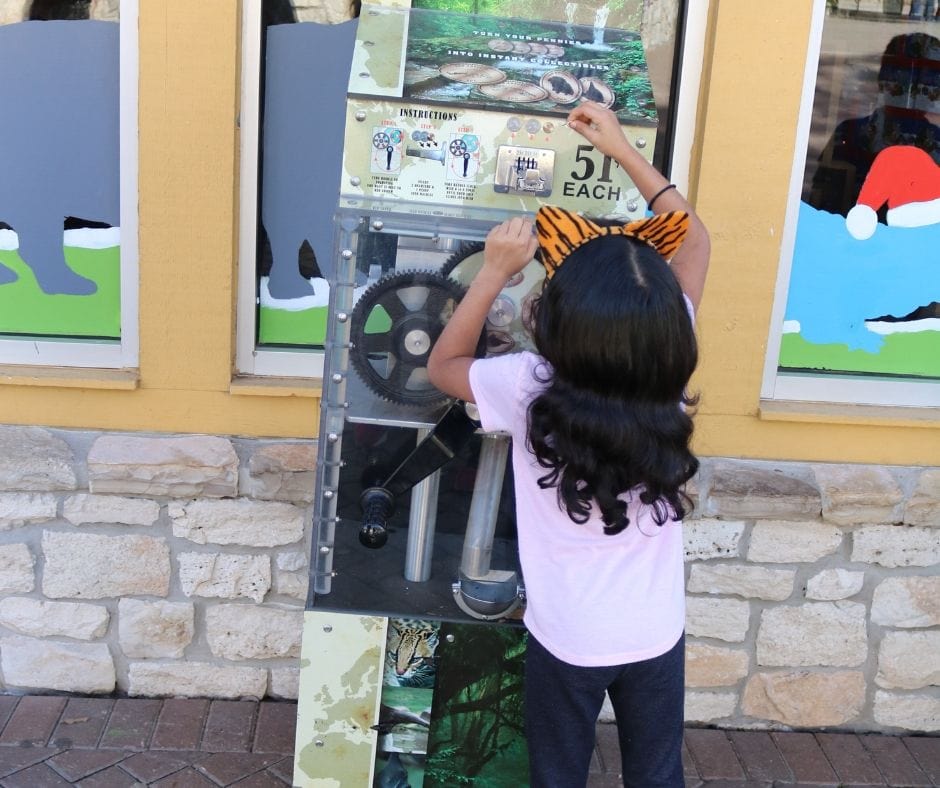 Last night we encountered a knotted patch that seemed determined to stay put.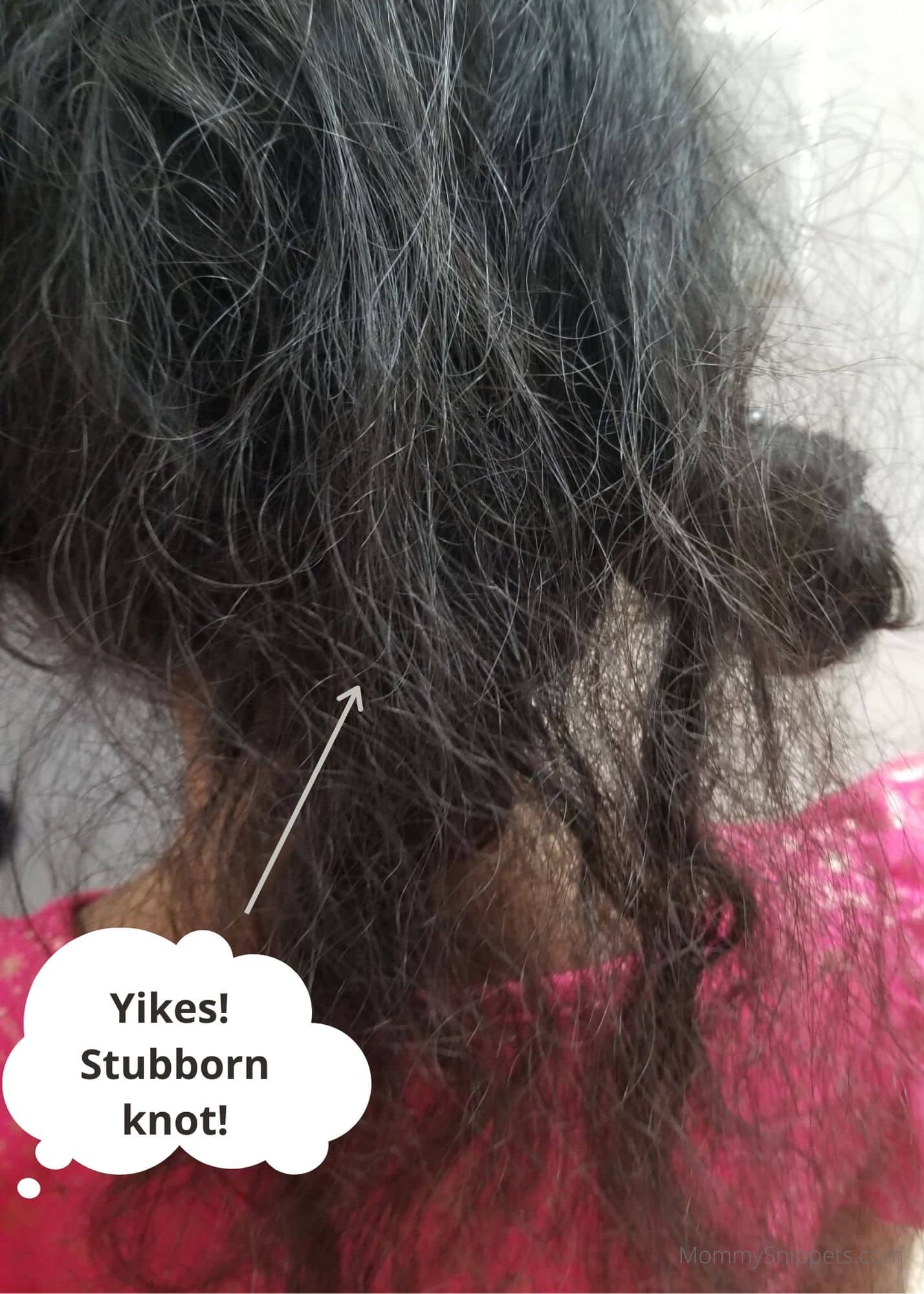 We tried everything from gently trying to brush it out to lightly oiling it. I can't believe I totally forgot about the conditioner and water trick to start with!
Thankfully about 20 minutes in, I remembered, and within no time, that patch was no longer existent.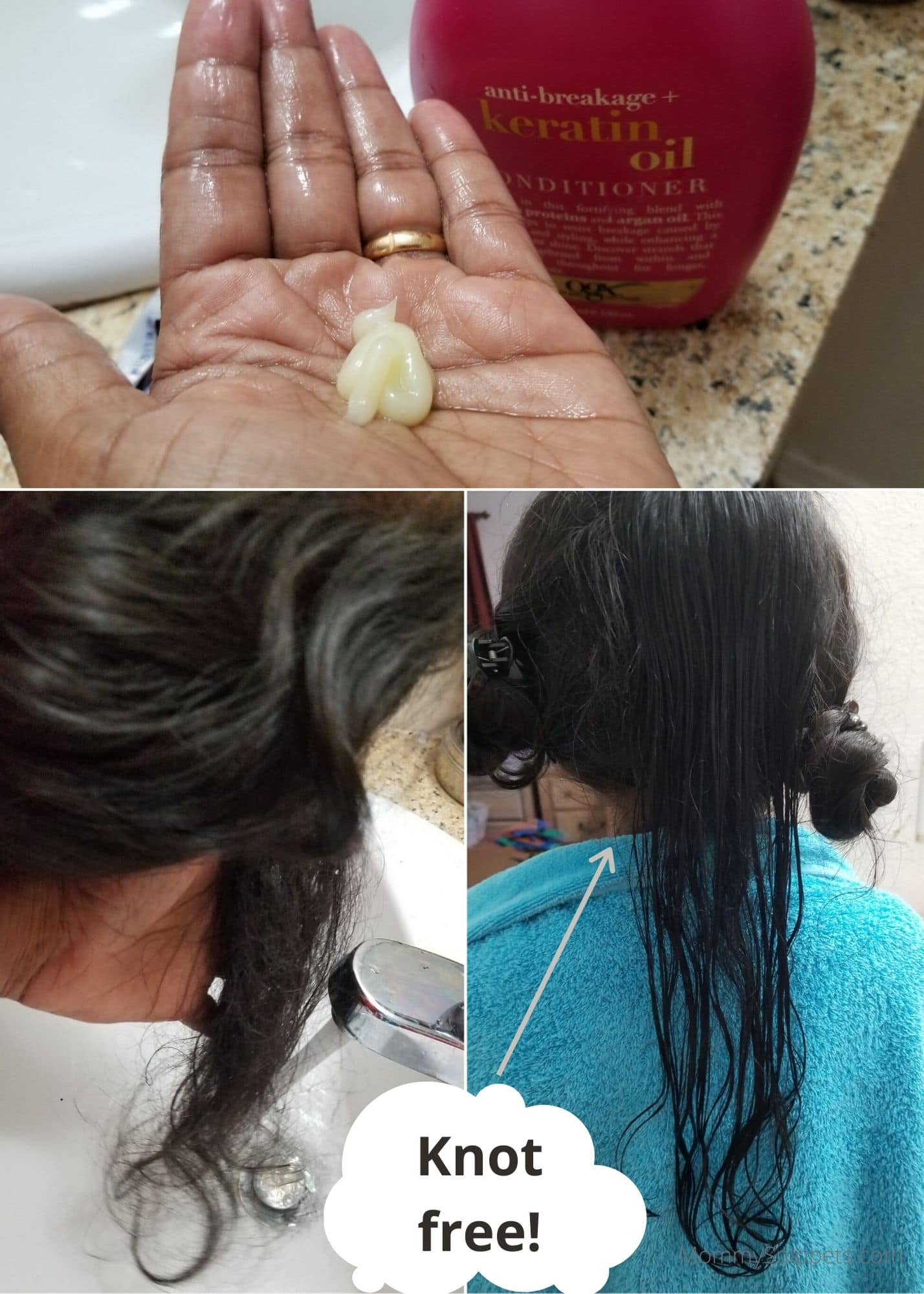 So yes, this works on your little one's hair too!
I'd love to hear from you. Hop over to chat with me on Facebook and/or Twitter