Have you tried Banana Carrot Bread Muffins? (Recipe)
This post contains editorial samples and/or affiliate links to products I recommend. While this adds no additional cost to you, I will earn a small commission on any sales made.
Looking for healthier options while baking? Try my Banana Carrot Muffins Recipe- your family won't be able to stop with just one muffin!
2 days ago while thinking about what to bake for the kids' lunchboxes, 2 ripe bananas stared back at me from the fruit bowl.
Ripe bananas always mean Banana Bread, Banana Muffins or Banana Brownies.
Recently, Hubs has been asking me to experiment with healthier options while baking.
The result is a Banana Carrot Muffins Recipe you will love!

Banana Carrot Muffins You Will Love!
These are a marriage between Banana Bread and Banana Muffins with a generous serving of carrots and walnuts thrown in! And because these hold very little butter in them, I highly recommend you polish them off within a day of baking the same unless you pop them in the microwave on day 2 or 3. (Plus the crunch on the crumble softens after day 1)
Why are these muffins and not bread slices? Because I think a Banana Carrot Muffin makes for a much handier eat for the kids, especially my 4 year old!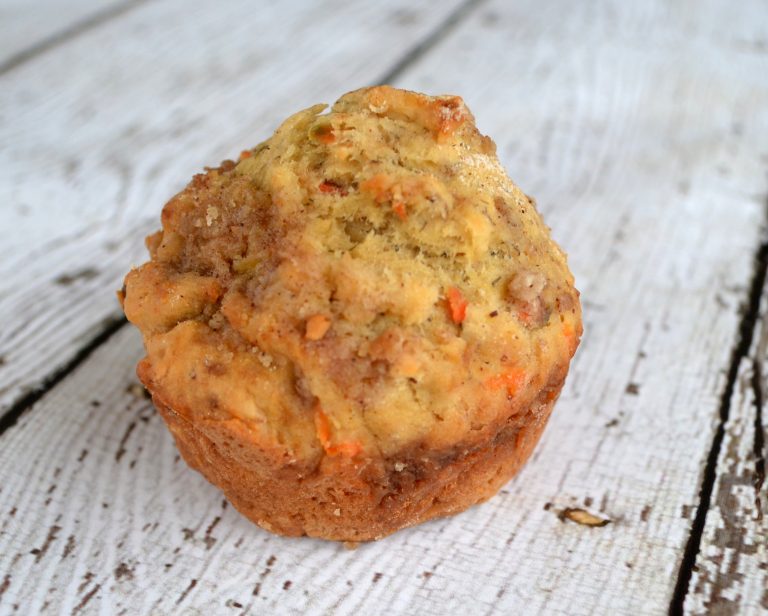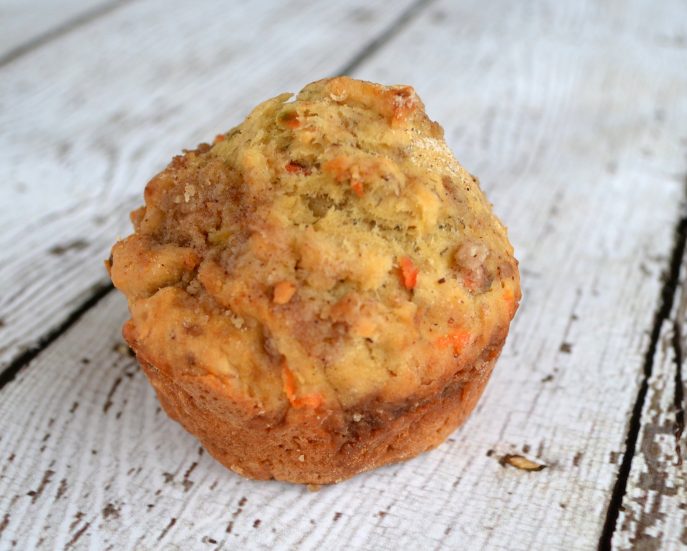 I also split the batter and made a batch of Banana Carrot Bread Mini Doughnuts in my nifty doughnut pan!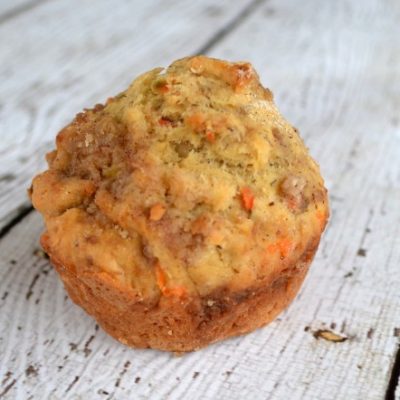 Banana Carrot Bread Muffins
Easy Banana Carrot Bread Muffins that freeze well!
Course:
Breakfast muffins
Keyword:
banana, breakfast, muffins
Ingredients
2

or 3 ripe bananas

1 1/2

cups

grated carrots

1

egg

1/2

cup

unsweetened apple sauce

21/2

tbsps

room temperature butter

1/2

cup

honey

I used wildflower

1

cup

walnut morsels

1 1/2

cups

all purpose flour

1

tsp

baking soda

1

tsp

baking powder

1/2

tsp

salt

1

tbsp

cold butter

2

tbsp

all purpose flour

1/2

cup

brown sugar

1/2

tsp

cinnamon powder
Instructions
Preheat the oven to 375 degrees Fahrenheit

In a bowl mix the flour, baking powder, baking soda, salt and walnuts together, and set aside.

In a stand mixer, mix together all the wet ingredients on low speed.

Slowly add in the dry and mix till the batter forms.

Spoon out the batter into pre-prepped muffin pans and sprinkle with the crumble mixture (cold butter, flour, cinnamon and brown sugar)

Bake for about 15 minutes or till a toothpick when inserted in a muffin, comes out clean.
Looking for more banana recipes? Try this Tropical Smoothie or this Peanut Butter Banana Shake. My kids always ask for banana crepes for breakfast.
And for a little more festive flavor to your palate, try this delicious Banana Gingerbread Crumb Cake. Soooo good!
What do you make with ripe bananas?