City of Lights: Chartres Cathedral
This post contains editorial samples and/or affiliate links to products I recommend. While this adds no additional cost to you, I will earn a small commission on any sales made.

Now we are here, my last day in France.
The day was beautiful and we started it out by eating a traditional 2-3 hour lunch right outside the Chartres Cathedral.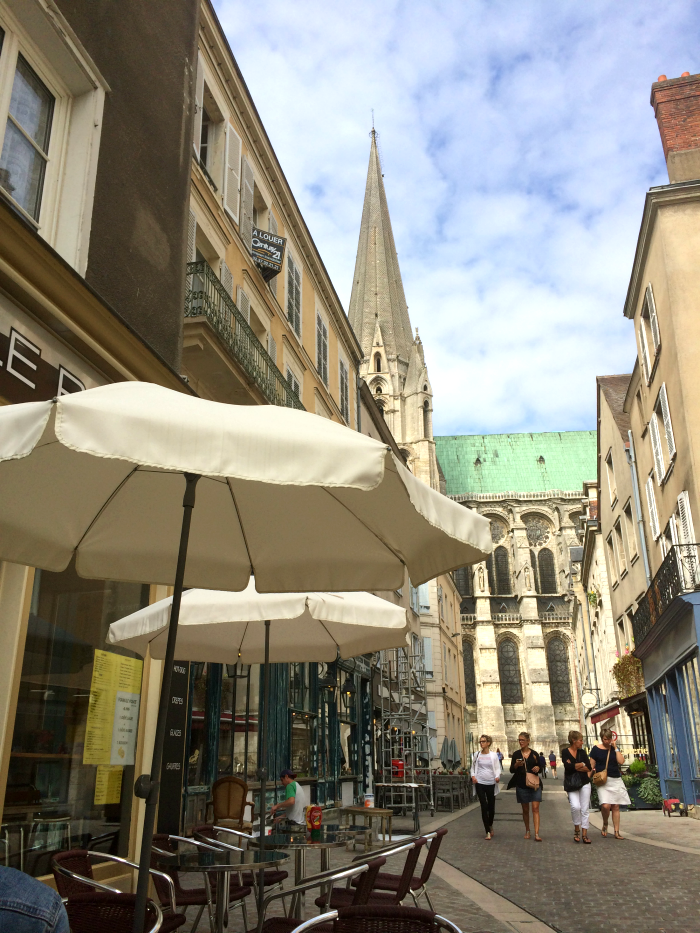 For the first time in France, I was SO excited to see…FRIES, Coke and a Hamburger! WOOT!
(I know, typical American, right?)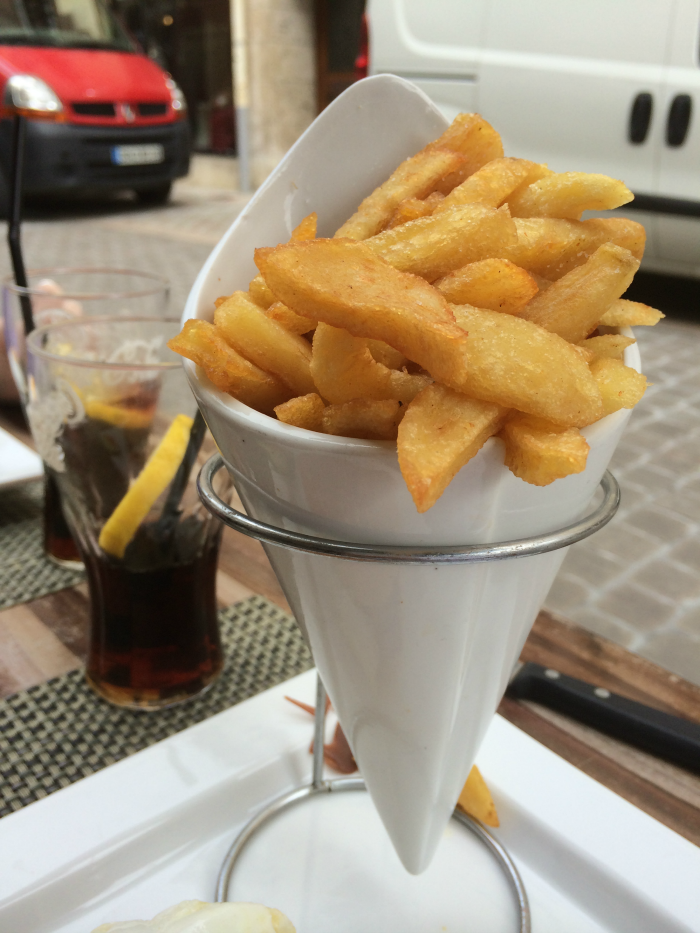 But no worries, I ended it like someone in France would…
with Macaroons and Espresso.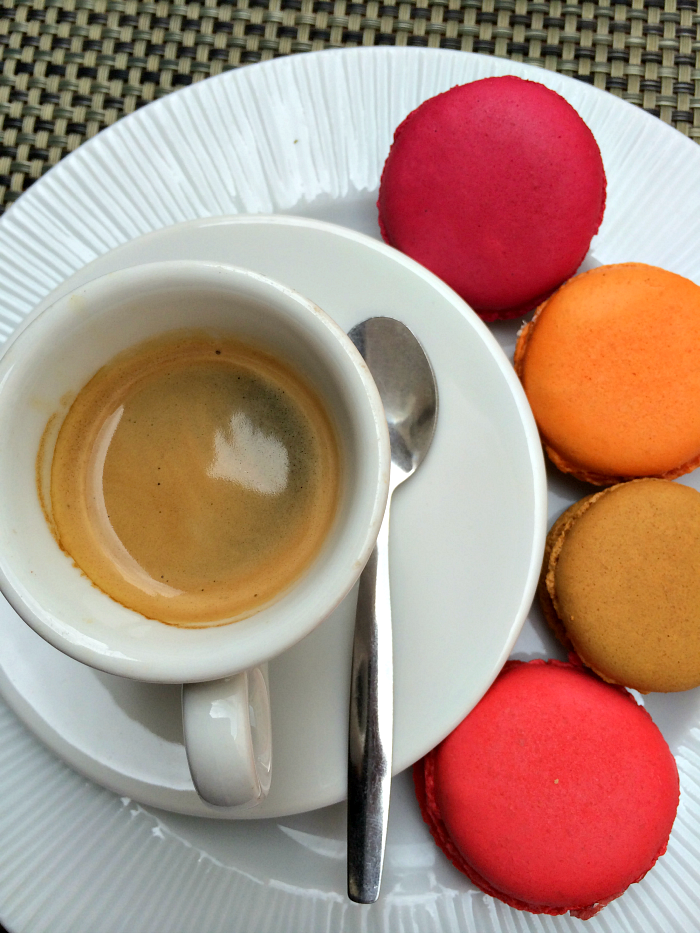 After a very fantastic lunch, we headed off to tour Chartres and its Cathedral.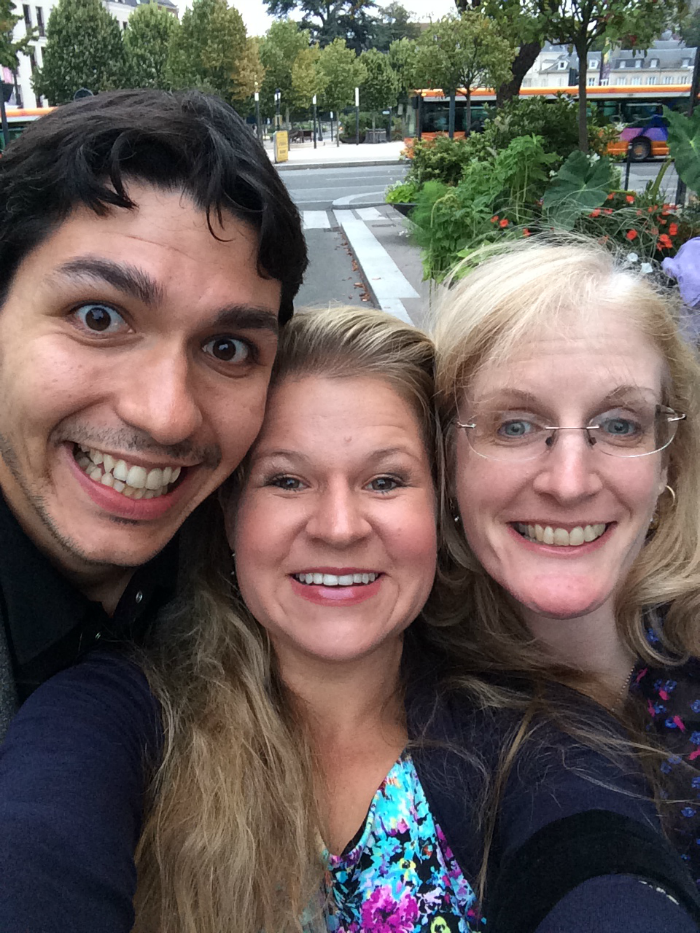 Chartres and its Cathedral
About Chartres
Chartres is considered a medieval town and is located about 50 miles from Paris. There were two very important pieces of significance to Cathédrale Notre-Dame de Chartres. 
1) The stained glass windows are all ORIGINALS and considered to be the oldest windows in the world.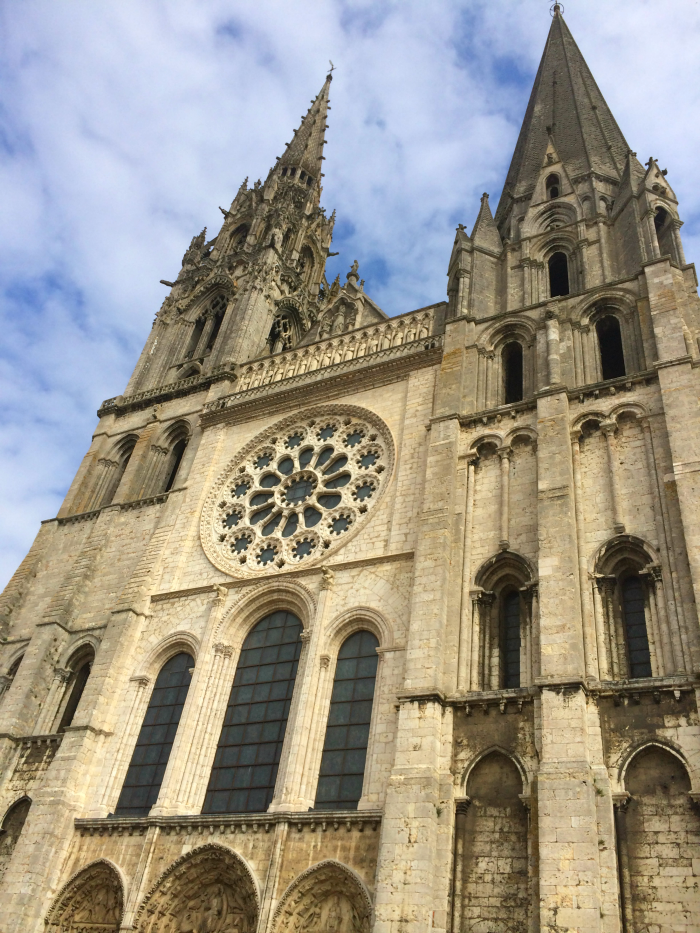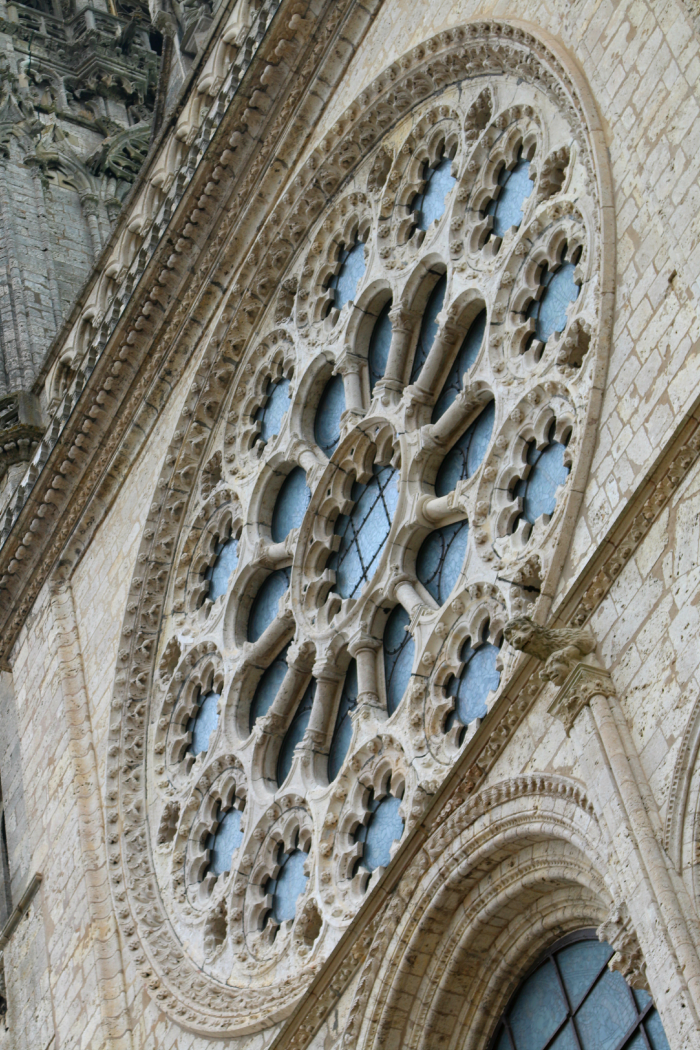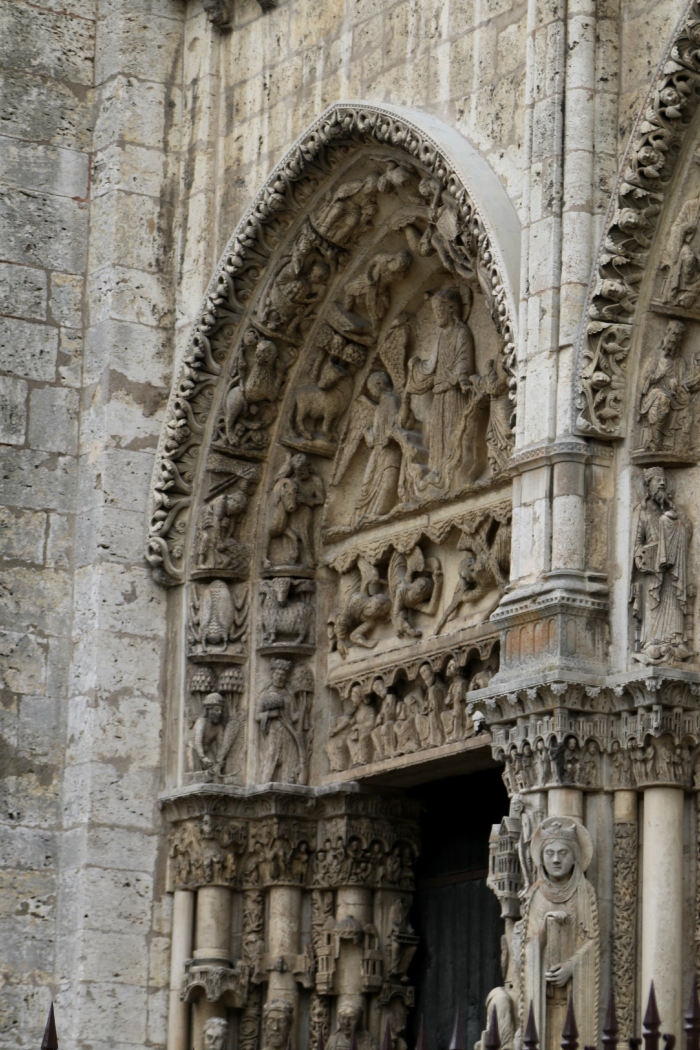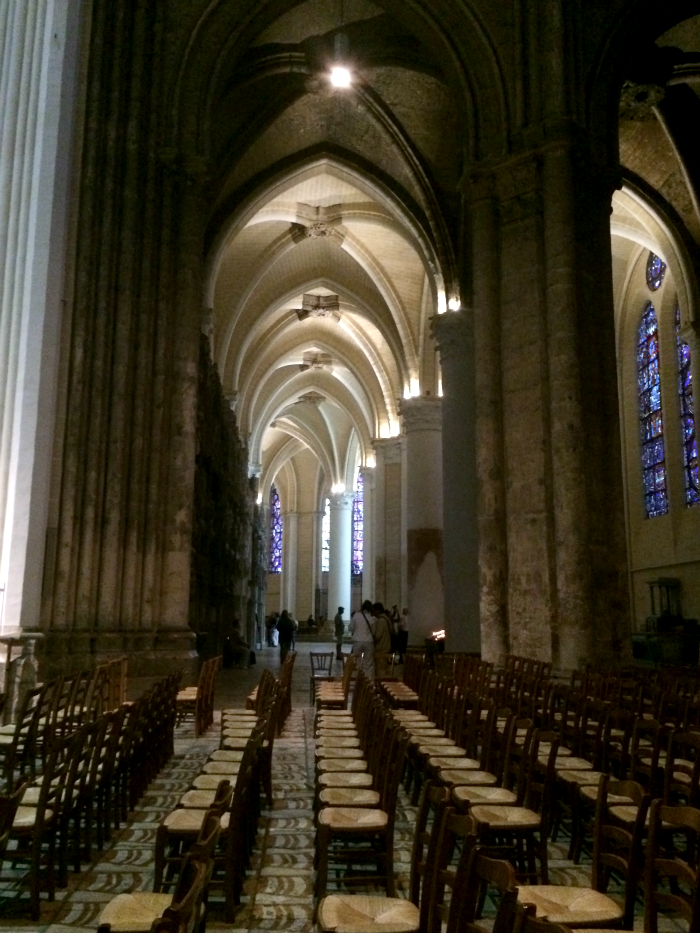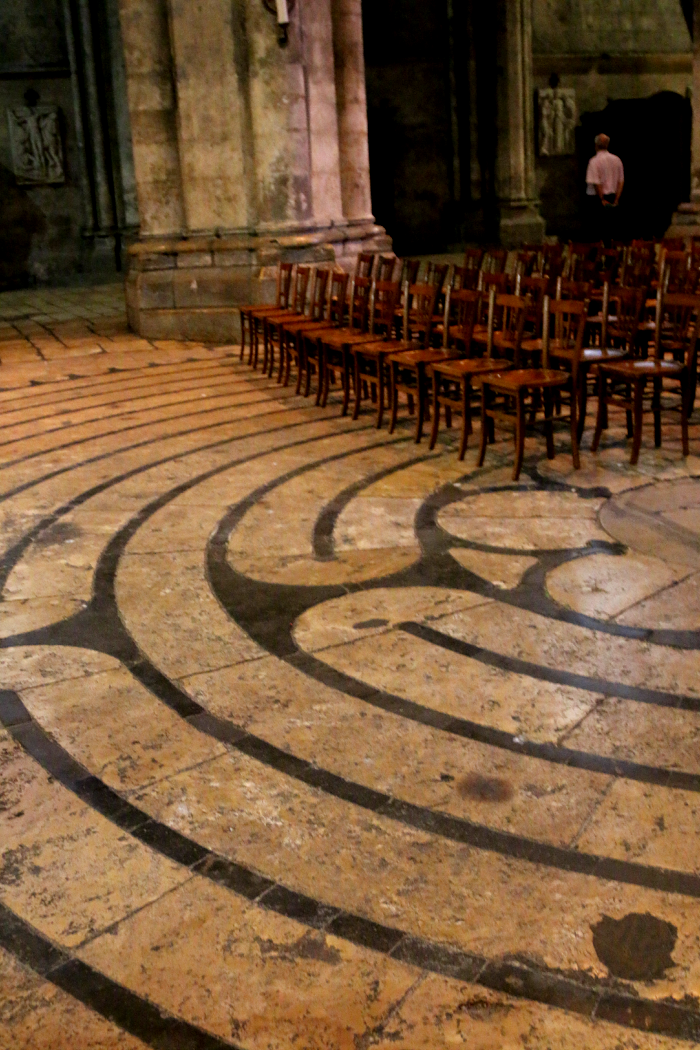 and
2) It holds the tunic of Mary (relic) from Jesus' birth.  To say that you could stand here and not feel the power of Jesus wouldn't be truthful. I was immediately moved to tears walking into view. I cannot believe this even exists.
History states:
The relic was said to have been given to the cathedral by Charlemagne, who received it as a gift by the Byzantine emperor.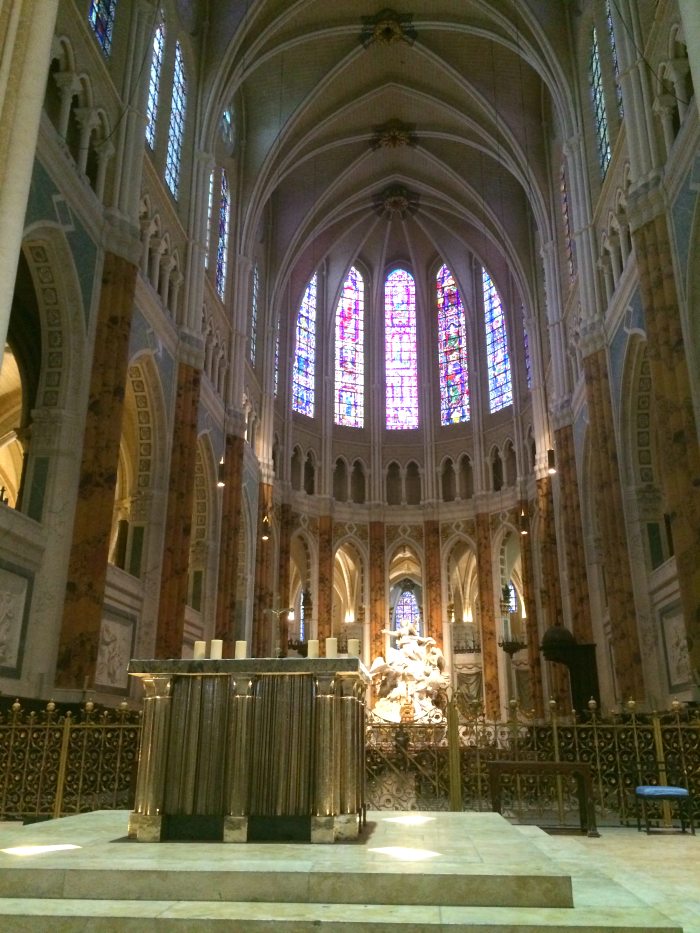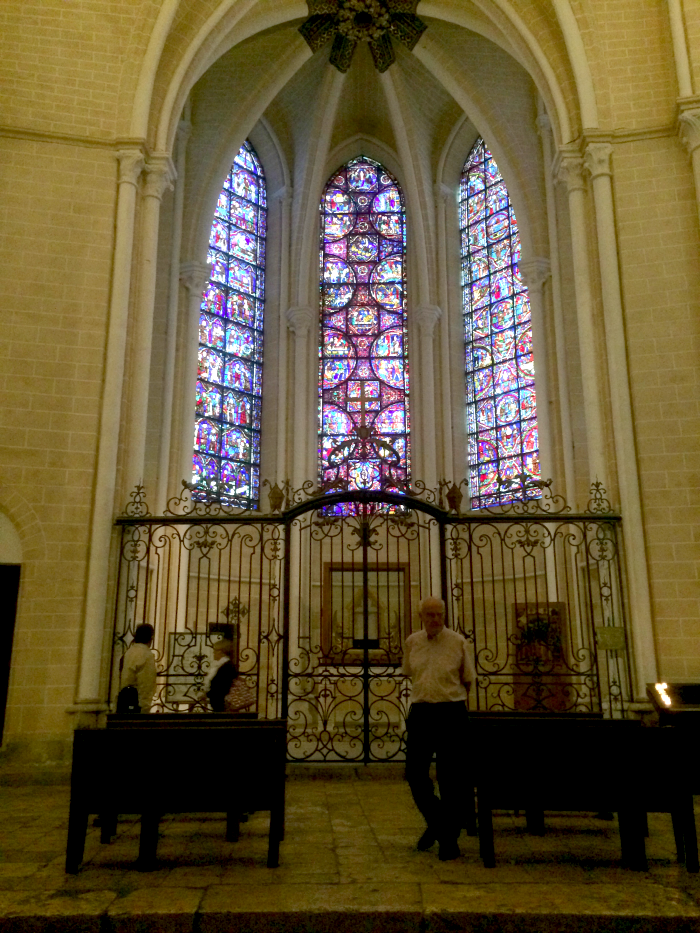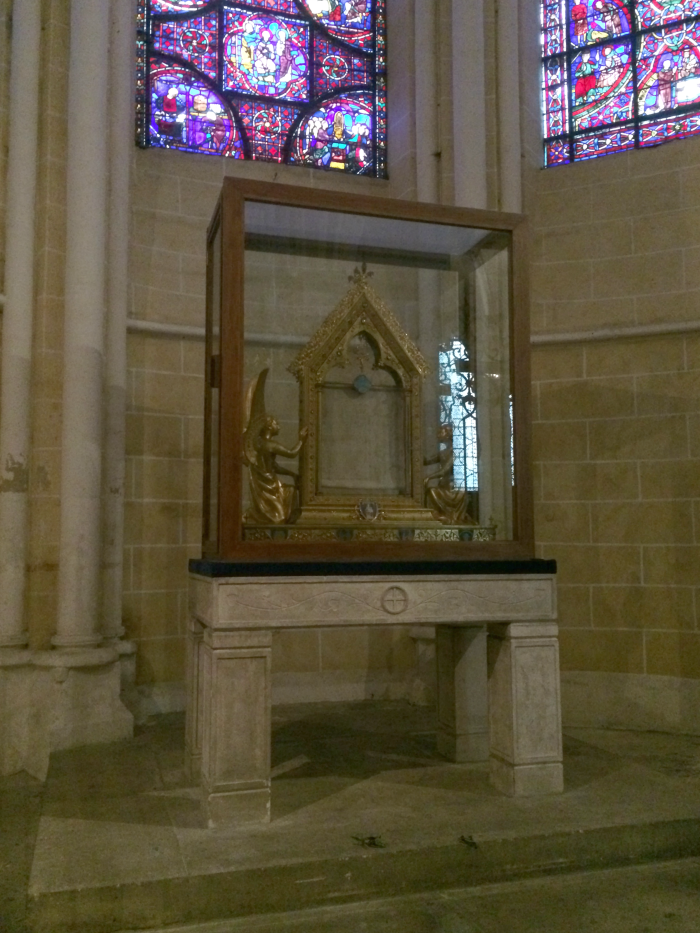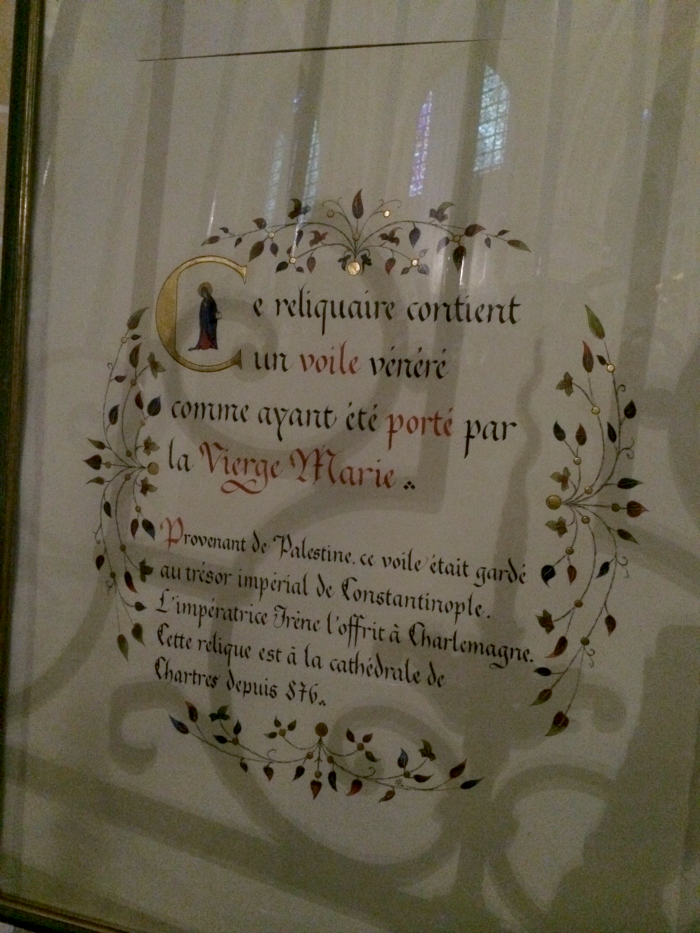 City of Lights
But the real story to Chartres was its amazing evening light show. I mean AMAZING.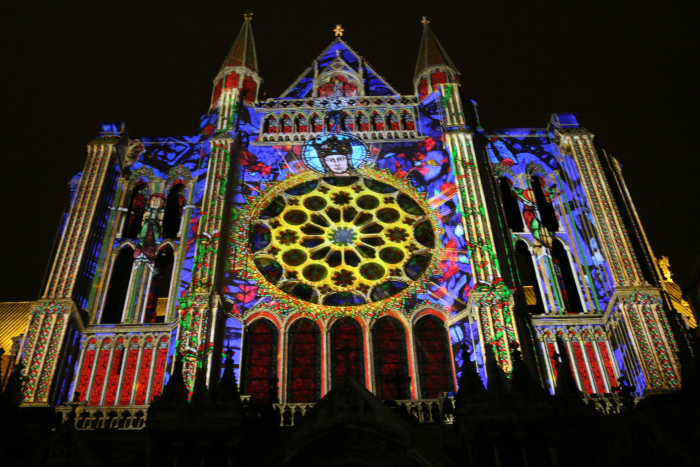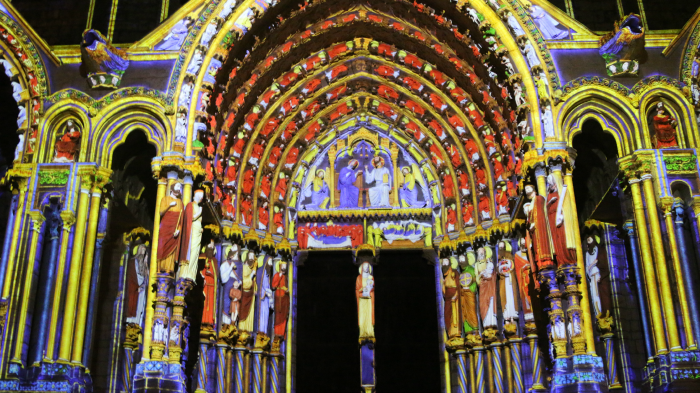 Since 2003, the city of Chartres, member of the international network of cities lights "LUCI", has become aware of the need to develop events around the Light which could gather locals and invite tourists to an unusual discovery of its entire heritage."Lights of Chartres" has become one of the major events in the city, through its spectacular night tour, and reveals 29 monuments and major attractions highlighted and put in music.

Practical information
From 12 April to 12 October 2014. 11th year of the Chartres Light Show

23 of the 29 illuminated sites have been completely updated this year.

210 consecutive evenings of light shows.

The show is completely free and audiences can tour the sites on foot.

Prominent sponsor: Michel Cymès, doctor and TV presenter.

A unique video mapping competition

Festival of Light, 20 September.

Several family shows and sporting activities organised around the event.
We did a walking tour of the lights around the city and there were plenty of moments to just sit, watch, and be in awe. The display was absolutely amazing and took the city to another level. You can see this light display from April through October and I would be put it on a level of MUST SEE in your lifetime.
You think you have seen every Basilica in France until you see this one…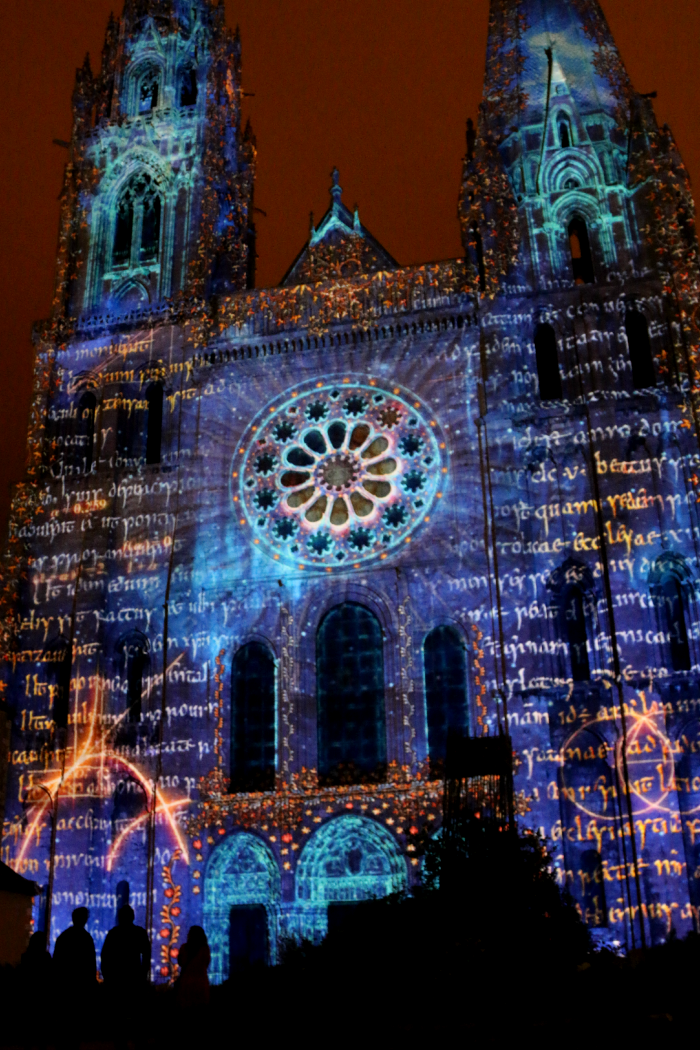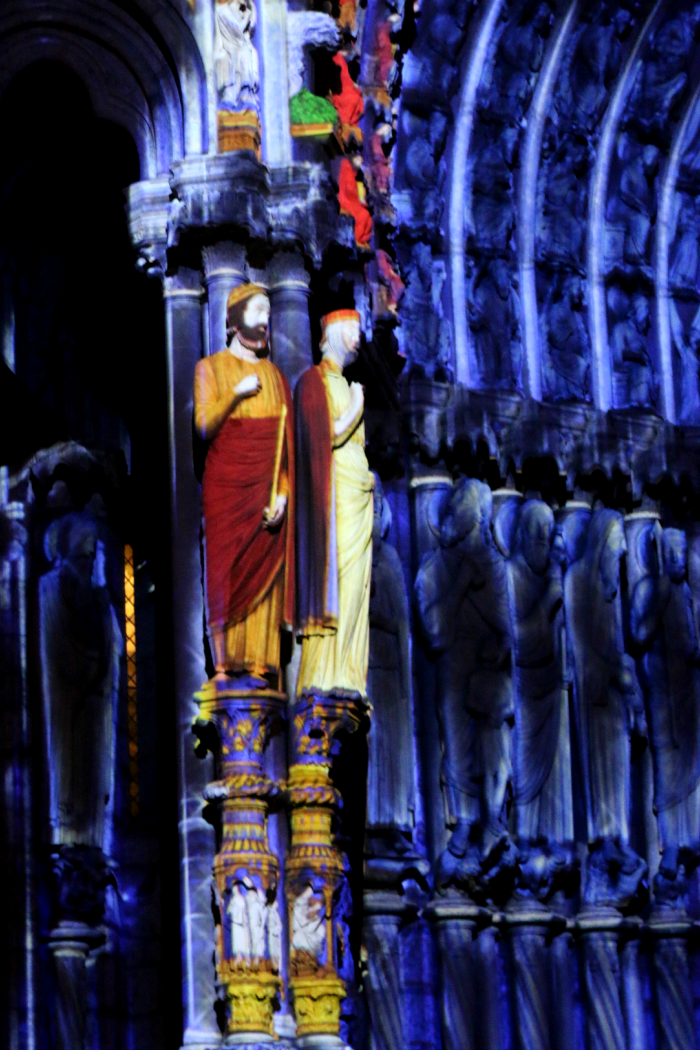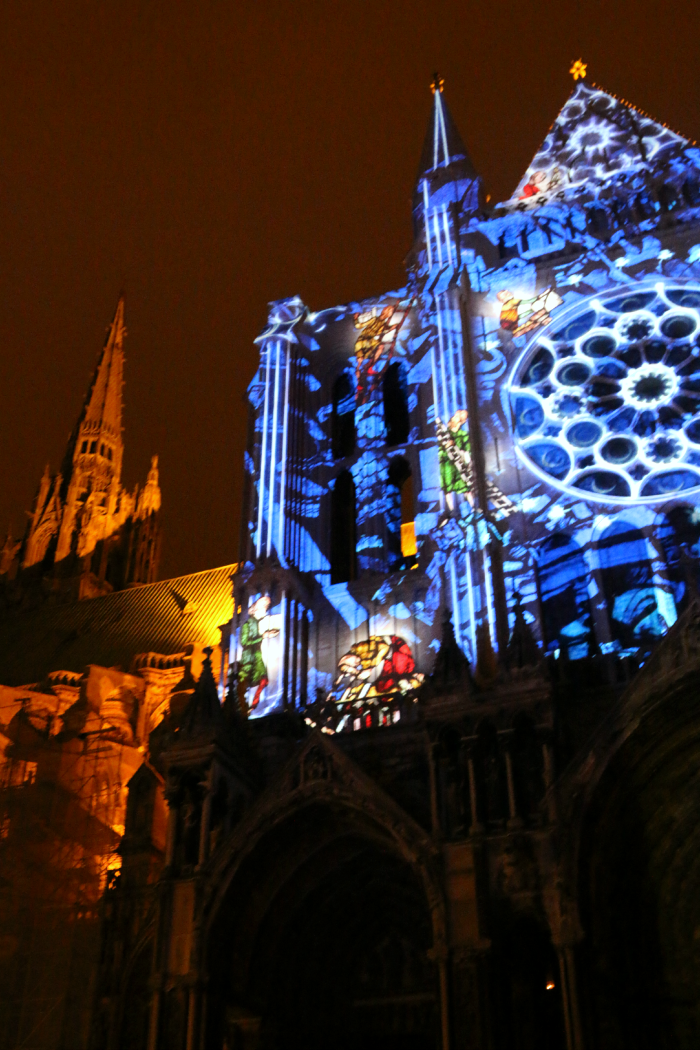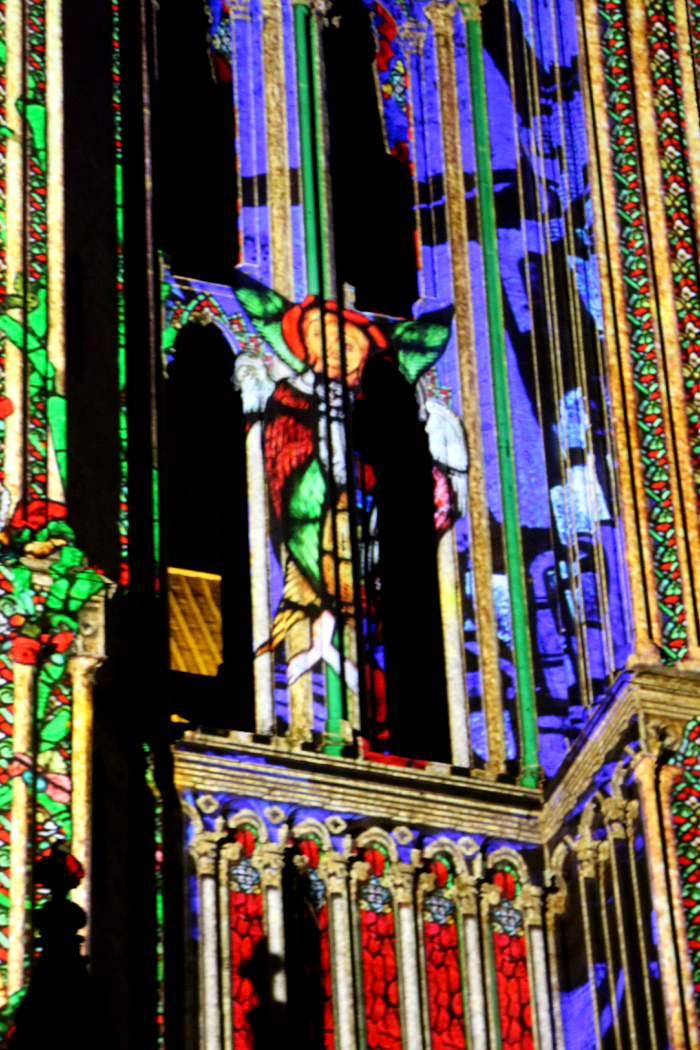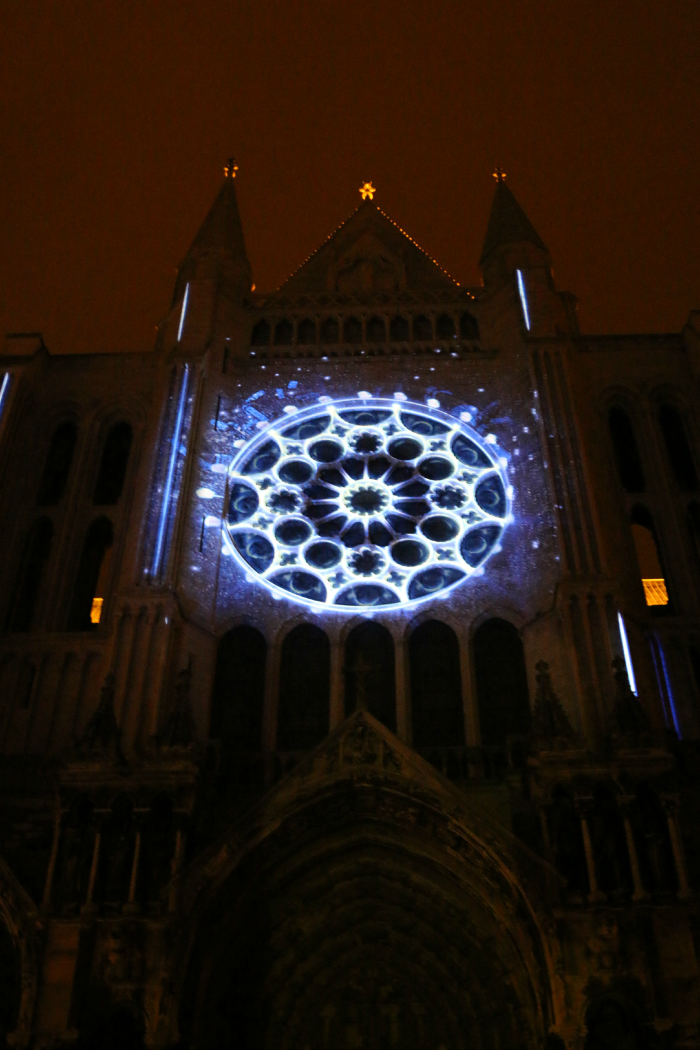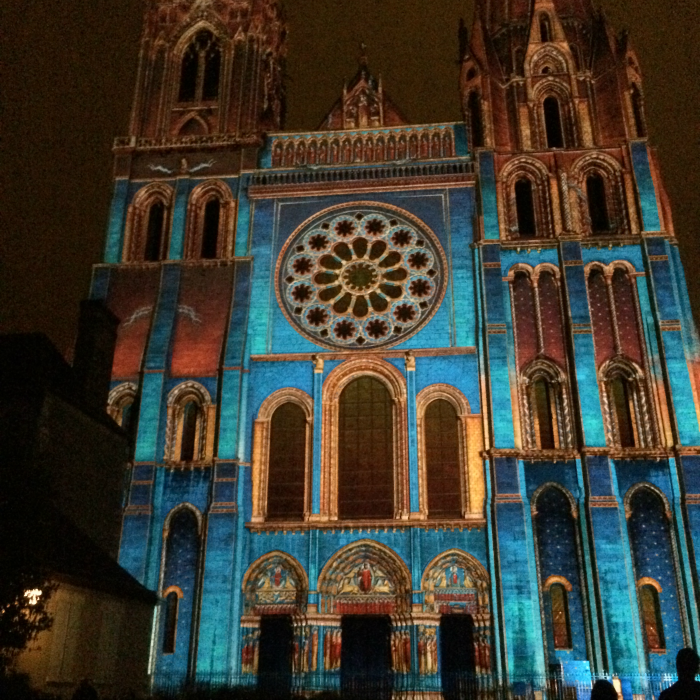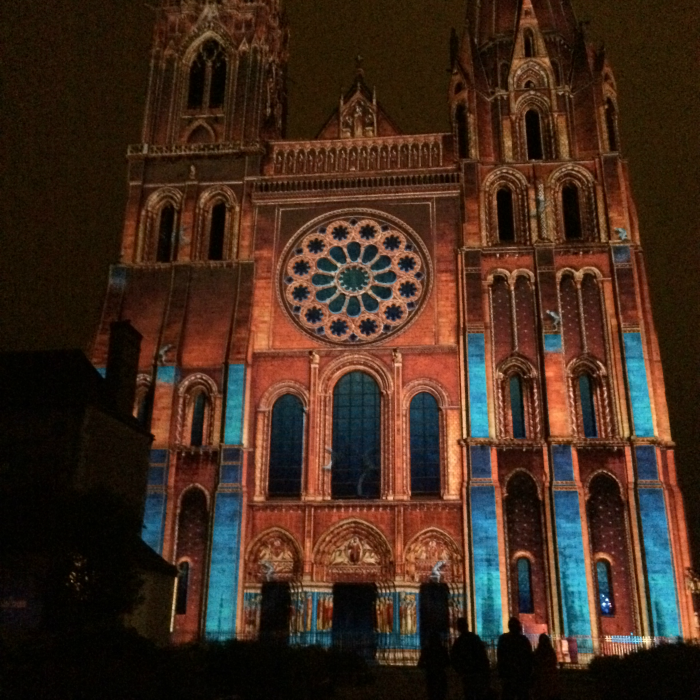 It changes and changes and changes some more and once you feel you have seen it all, you walk to a new location and get enamored all over again.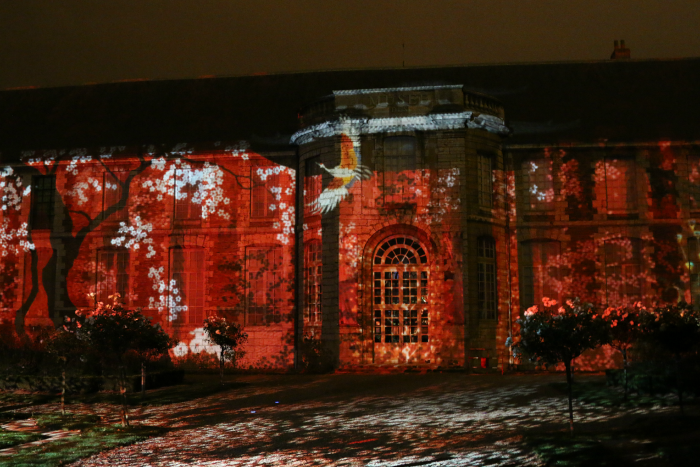 After we had walked around a few hours and seen it all, I just had to go back and re-watch some.
It was past 1 before I got back to my hotel and 3 am before I got to sleep. I was thinking about how much I wish I had my family to share this amazing trip with. When I say that this place was a must see, I mean it. I want to take my family back when my kids are old enough to understand it all.
The End
Well folks, this is my last post here about the trip.
I have brought you on my journey that started from the Graindorge Dairy farm and Lisieux, off to Mont St. Micheal, Brittany, Basilica Saint Therese and now Chartres. One thing I have not mentioned is that I have been to France before many years ago. I was 16 and my dad and I took this really amazing trip around Europe and it included all the major sight-seeing places.
It was my first time out of the country and a long 21 days bonding with my dad seeing some of the most talked about places in the world. And that trip was very special.
But this trip was just as amazing. It was unique and gorgeous and beyond anything I can explain. Being an adult certainly brought an appreciation I do not think I had as a teen. I can only hope that some of my photos have brought a bit of that part of the world back to you and helped inspire you to see more, get more, and believe more. If I learned anything on my trip to France its that we live often in a very small minded society.
We often don't think beyond the next bill that is due or the homework our kids have to do or the long day at work. But people throughout history have fought and built and become such a larger part of life worth living, which is a life for Jesus.  I have always been a Christian and have always had faith but like many, I have often pushed my faith aside for life excuses. Too little time and too much to do.
Spending 5 days in France not just seeing but FEELING God renewed my faith and my love for the greater good. I know not everyone gets this chance, this experience, this opportunity to be moved by His love in the way that I was able to – but let me assure you- God is real.
God is good.
And God loves you.
Thank you for letting me share my faith and my trip with all of you.
.
If this is your first "stop" on my #SpiritualFrance tour, don't miss out on these features too:
Teresa de Lisieux: Basilique Sainte-Thérèse

Start planning your trip by following the French Tourism Office in the US , France Guide on Facebook, 
France Tourism on Twitter, RDVENFranceUSA on Pinterest and Visit France on Instagram.