If you're yet to watch Mr Peabody and Sherman, I urge you to go get yourself a copy. This 20th Century Fox and Dreamworks Animation entertainer has just come out on Blu-Ray and DVD and is a great family entertainer. Packed with rib-tickling scenes, history lessons and adventure, my kids will vouch this to be one of their favorite movies in a while.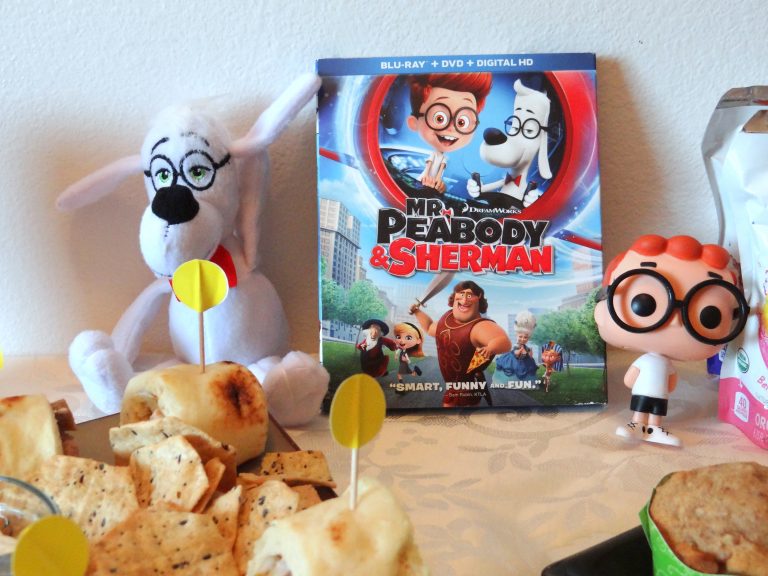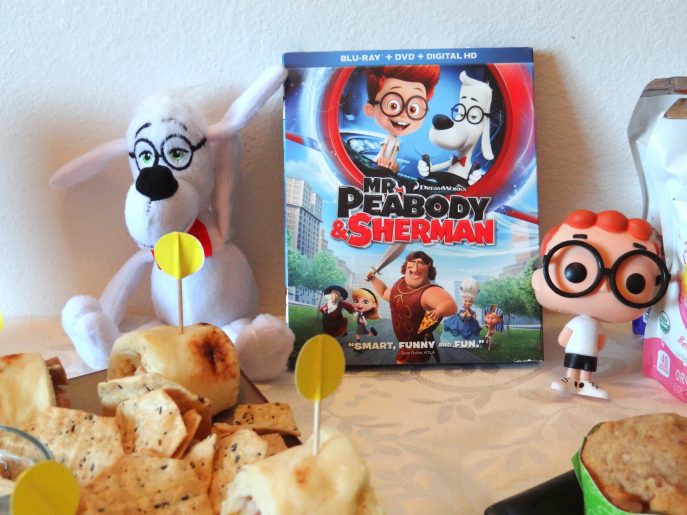 We even hosted a Time Period Viewing Party to celebrate the release, featuring one of the time travel destinations Mr Peabody, Sherman and Penny travel to, in the movie, Ancient Greece. We didn't have to do much but the kids had a blast having a themed party play-date.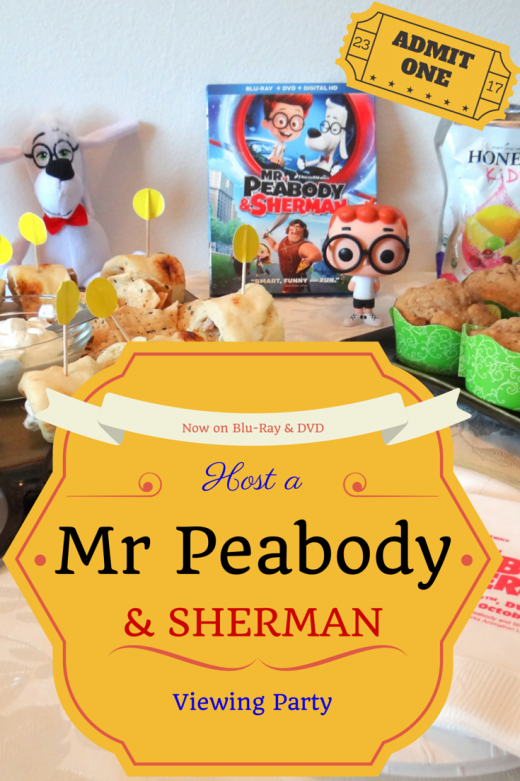 How to host a Mr. Peabody and Sherman Viewing Party
Based on whether you host your party early on in the day or later on, you would need to decide whether you would do crafts, play-time, food and then the movie viewing or do the movie viewing first and then all the activities.
We had the food served, watched the movie and then dove into the crafts and allowed the kids to enjoy some time for play.
1. Buy or rent the movie for the party
Movie synopsis: Mr. Peabody is a genius, an inventor, a scientist and yes, a dog too. He adopts Sherman when Sherman was just a tiny baby. The two go on several adventures in their time travel machine, the WABAC. The WABAC is a well guarded secret between the two…at least till Penny comes along!
An "incident" in school results in Mr Peabody inviting the "victim", Penny, and her parents over for dinner, with the hopes of appeasing a dicey situation. One thing leads to another and Mr Peabody and Sherman find themselves traveling back in time to bring back Penny, before her parents realize she's missing. What entails for the viewer is fun, excitement and yes several history lessons rolled into one! 
2. Choose a time period in the movie and center your food and crafts around the same.
We hosted an Ancient Greece themed party and thanks to a little inspiration from the Fox Home Entertainment team, the kids made Trojan War Helmets.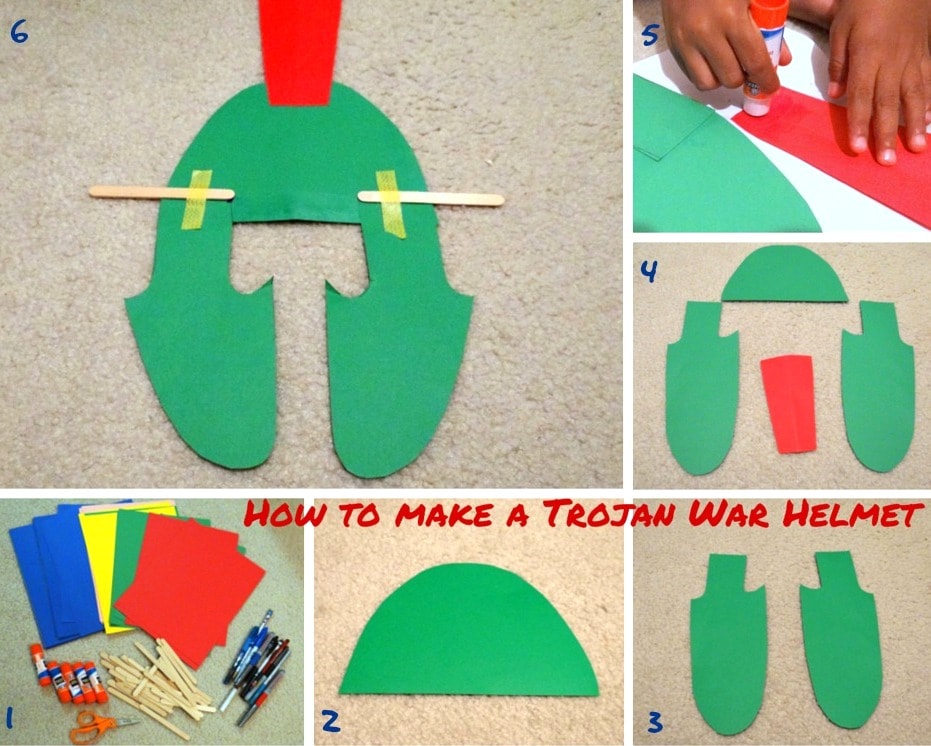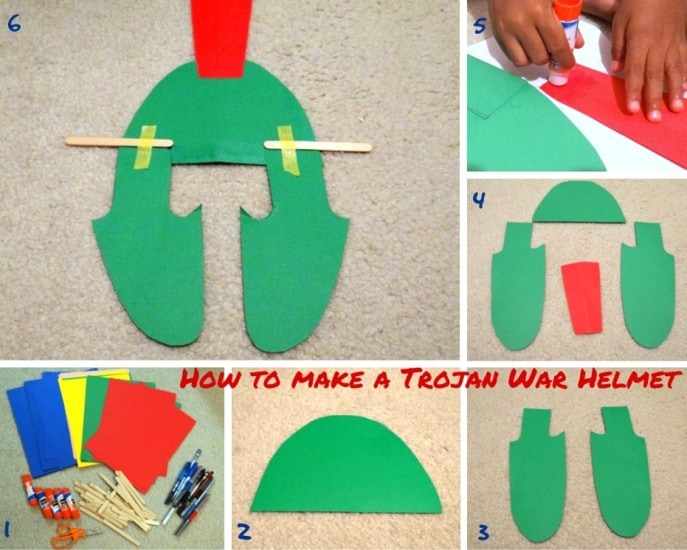 and yes, raged through the house, on their imaginary horses.
Isn't it nice to see how construction paper, popsicle sticks, glue and some cutting can bring so much fun into a play-date?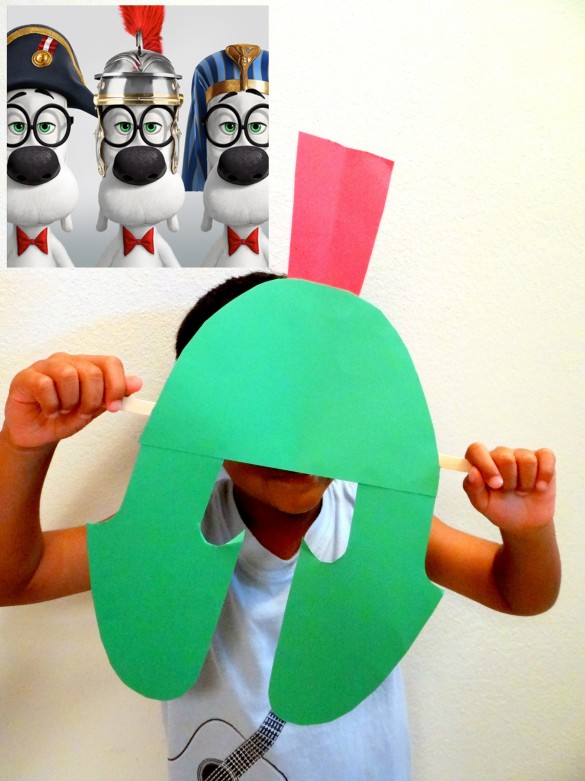 They even dressed dolls in togas and yes, even a voluntary Mickey too!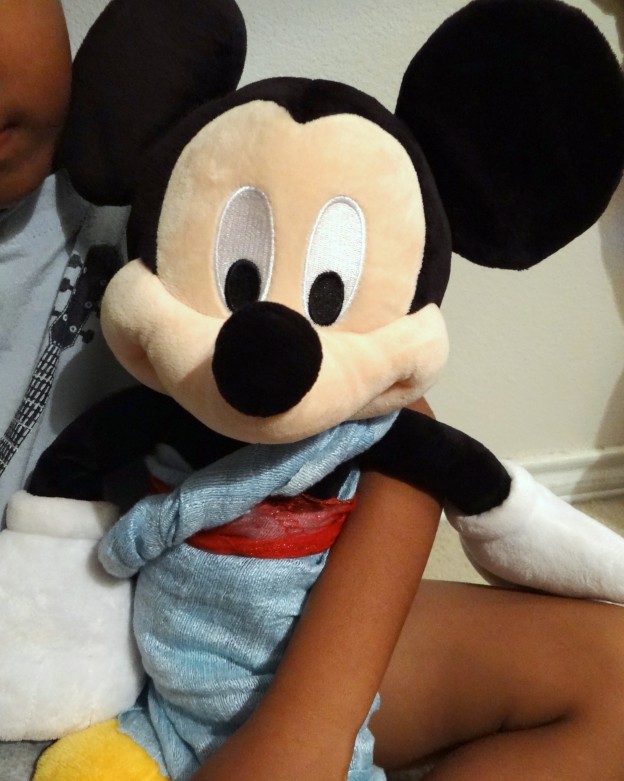 For party-fare, I decided to go Grecian thanks to the discovery of some Tzatziki sauce I discovered while doing the grocery rounds earlier on in the week.
I served pita chips and multi-grain baked crackers with the same and made naan rolls with seasoned, grilled chicken on a bed of Tzatziki and salad.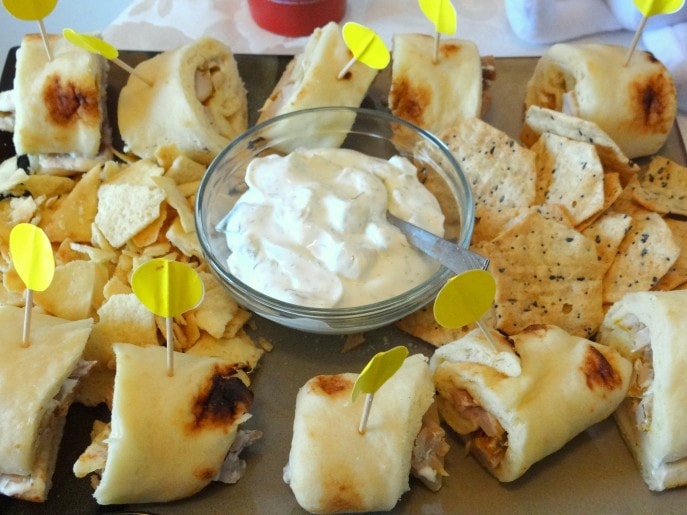 For dessert I made Date Walnut and Honey cupcakes, to tie in flavors from Greece and served up some fresh fruit as well.
Here's my recipe for the Date Walnut Honey Cupcakes: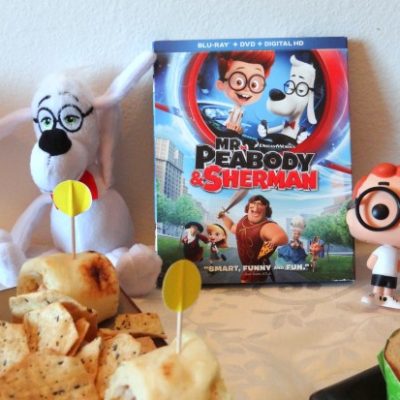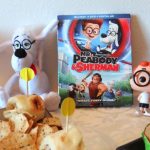 The kids and adults had fun. I'm thinking I just may do a small scale one for the other time periods too. This was a neat way to get the kids to try out some new flavors and have fun learning while working on their crafts and activities.
For more Mr Peabody and Sherman party resources and ideas, check out this board:
 .
Follow Marina (Mommy Snippets)'s board Mr Peabody and Sherman Party Resources on Pinterest.