An American in France: Traveling Day
This post contains editorial samples and/or affiliate links to products I recommend. While this adds no additional cost to you, I will earn a small commission on any sales made.

About a month ago Marina approached me regarding a trip she was offered for her blog centered around Spiritual France. Unfortunately she could not take the press trip and wanted to know if I would go in her spot and come back and share some of the beautiful sites on the other side of the world. To be perfectly honest, while it had been 21 years since I had been across the pond so to speak, I was hesitant. Not only was it a long flight, but I work from home so my kids do not need child care. Finding someone for 7 days, coupled with the fact that I could not call home and check on them- it scared me. After mulling it over for about 2 weeks, and with the encouragement of my spouse, I said why not.
Of course about a week out of the trip all heck broke loose.
I lost my sitter unexpectedly and I had to make some quick decisions, but in the end I found myself sitting on the largest plane I had ever seen with the longest flight I had ever been on, going on a whirlwind adventure with 2 other bloggers.
Travel Tip: BUY THE HEAD PILLOW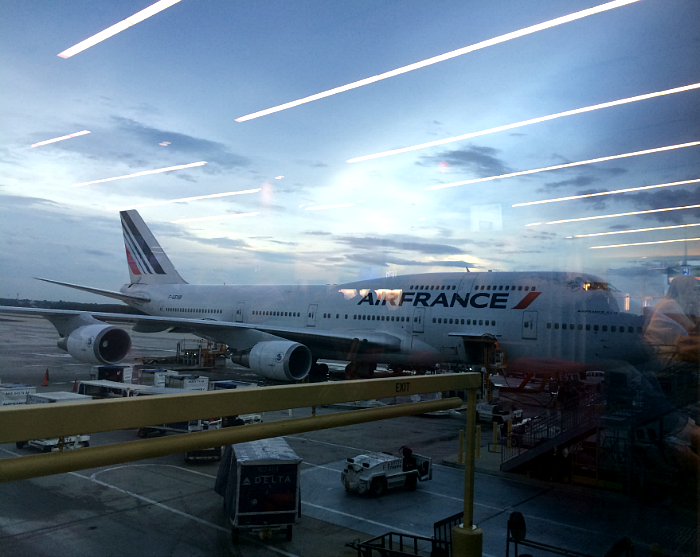 To give you a quick run down of the trip prior to sharing, much of the trip was spent going from place to place, all over France, and visiting cities and sites that were not necessarily the norm for most Americans to stop by. We were lucky enough to have a driver, so even though time during the day was spent in the car, I got to focus on the beautiful countryside, catch up on some much needed sleep (ha! On occasion!) and take side of the road pictures.
First Stop: Lisieux
Because the planes were late (as planes inevitably are coming out of NY city) I spent some extra time in the Paris airport. I want to add a tip here really quick: Do not bother taking cash out while you are in the US as I did. You are going to have to exchange money anyway and there are a lot of ATMs that would have worked just fine. You take out money, it translates that to Euros, done. I took out $100 cash and went home with $90 cash. Pretty much everything I purchased was on a credit card that took care of the conversions.
Where were we? On the way to Lisieux? Yes!
Upon arrival at Lisieux, we were settled in Night in Hôtel Saint Louis, a quaint and comfortable stay in the heart of the city, and across from a gorgeous old church.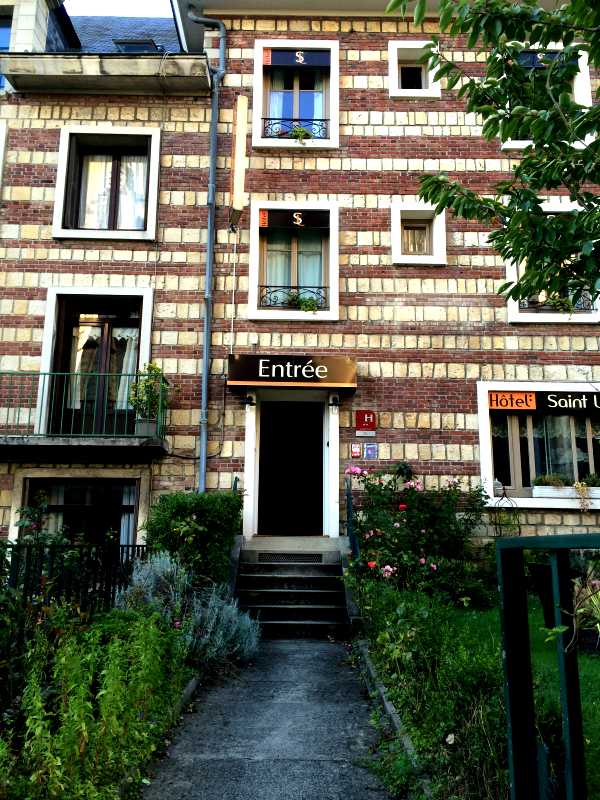 Each room at Hôtel Saint Louis is decorated different and includes different amenities and sizes. I apologize my picture is so dark- it occurred to me to take one of my room well after bedtime.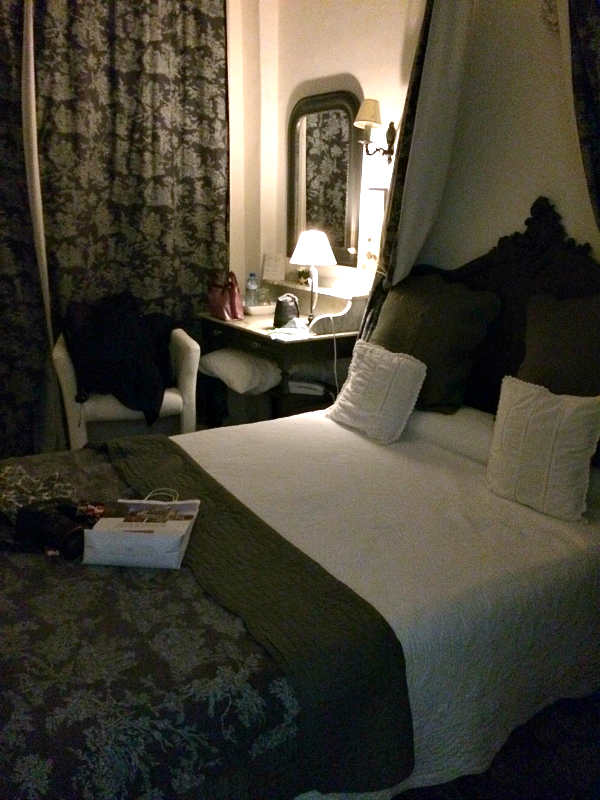 Our visit proved to be longer here, two days, than any other place in France and was a great basis for the surrounding areas of Normandy.
Lisieux is most known for being the countrys second largest pilgrimage site with the Basilique Sainte-Thérèse. In addition we had an opportunity to head to the Dairy farm village Graindorge and of all things, witness how cheese is made and sample some of the finest cheese I have ever had.
(Post on the Dairy farm village Graindorge is live here)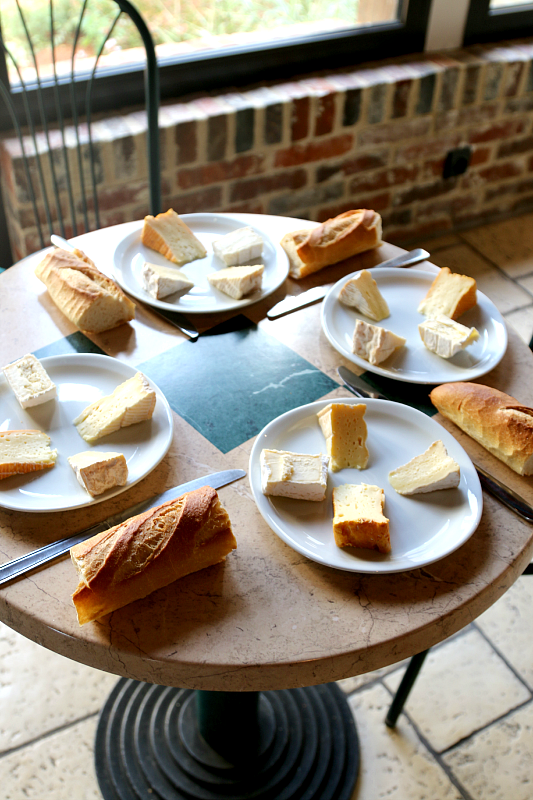 Before I launch in to share some of those sites and lose you in the pictures, I wanted to answer a few questions you may be wondering.
Did my kids survive me being gone?
Well, thanks for asking. They did. Dad worked from home and my grandmother and the kids grandmother came over and split up time to keep them out of his hair enough to keep him doing work but he was there if needed.
Was it hard not speaking the language?
Although I had 4 years of French in high school, you could pretty much count me as knowing nothing. I think you tend to pick things up pretty quickly like "Can I have some coffee?" and "Where is the bathroom?", but I was also lucky enough to have several translators and both bloggers on the trip had a good basis of French.
I didn't go hungry based on not being able to speak, you know?
I also want to add that French is a beautiful language so give it a shot. (Psst- and there are a lot of good apps that allow you to speak into it English and it spits it out french and vice versa if you get desperate)
Were the people nice? I have heard things. 
I know, me too!
Out of all the rumors of France, this one seems to carry on no matter who you talk to. The French do not like Americans and Americans do not like the French.
Total mis-communication problem.
I found the French people of every town to be kind, helpful, funny, smiling and all around awesome. Are we different? Yes. I like ice in my soda and the French do not carry around cell phones quite like Americans do. That is about it.
Was it hard to travel from point A to point B?
Right from the time I was picked up from the airport till the time I was dropped back, I was comfortably transported everywhere in a chauffeur driven car, graciously arranged by My Paris V.I.P.
When you do make your trip to France, keep them in mind as they can arrange your airport transfers, private group tours, assistance for journalists or companies of the film industry who would like to shoot in Paris or need permissions for shooting in public places, renting filming material, hiring french assistants or actors,  etc. They can also arrange tours in Paris as well as cities & towns around France. 

And in case you do get home-sick, the owner of the company also owns www.outletamigo.com, a Duty Free site where you can find all kind of souvenirs and products from the U.S. and have this delivered to your hotel, even on the same day, if you place your order before 5 pm.  They also send the souvenirs to places around the world. 

If you're looking for a discount code, here's an exclusive 10% off when you use the code "atoutfrance".
Roaming charges on your phone must have cost a bomb considering you shared so many photographs while there!
Thanks to this nifty device from Travel Wifi I was covered!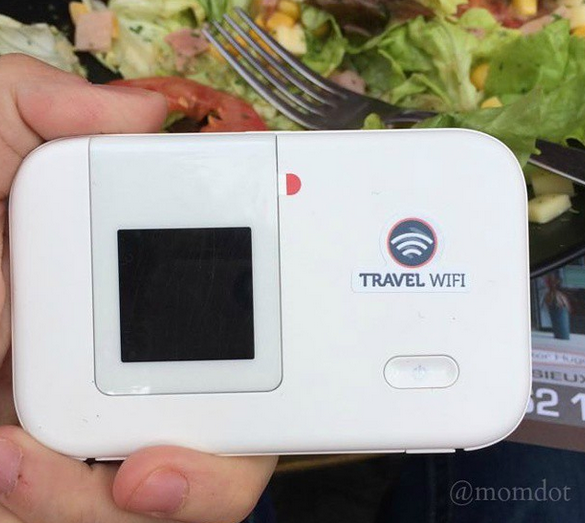 Stay tuned to see more of beautiful France, the gorgeous cathedrals, basilicas, and a few snippets of culture and history I learned as well! I will also be sharing more pictures (I took 1500!!) back on my blog via MomDot, so I would love to have you catch up there as well.

Start planning your trip by following the French Tourism Office in the US , France Guide on Facebook, 
France Tourism on Twitter, RDVENFranceUSA on Pinterest and France Passion Magazine on Instagram.