10 Easy Money Saving Tips to Make Your Dollar Stretch
This post contains editorial samples and/or affiliate links to products I recommend. While this adds no additional cost to you, I will earn a small commission on any sales made.
Heard of the motto "Live It Up Today"? Whoever coined it must be trying hard to desperately count the pennies right now! Unless you hold the reigns on your finances, you will have lots to regret tomorrow. I prefer the motto: "Save TODAY. Be at peace tomorrow." .If you are diligent to save the little pennies each day, they will add up substantially. And when a huge financial situation crops up, you won't be struggling to make ends meet because those money saving tips you worked on every month allows for those savings to fall back upon.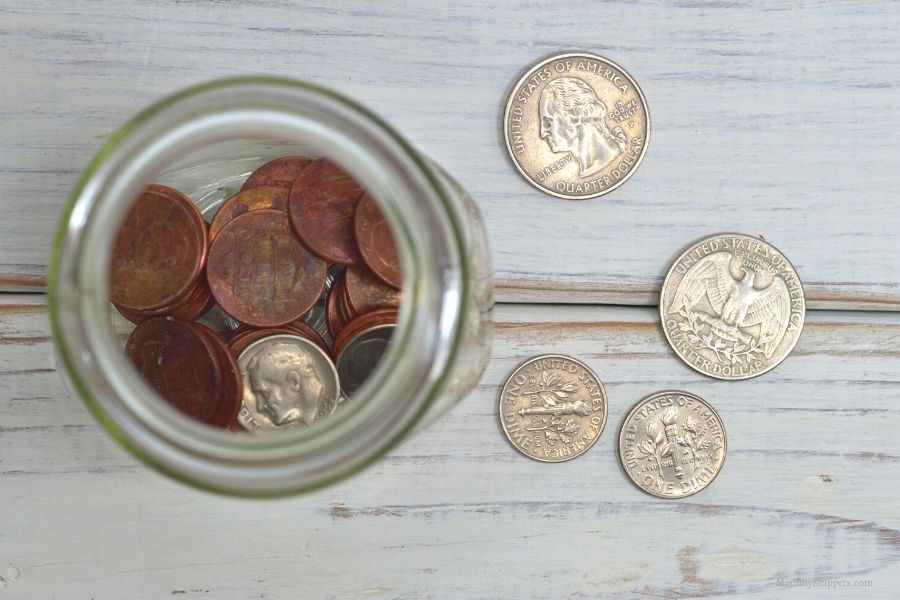 10 easy money saving tips to make your dollar stretch..
Budget the month ahead and stick to the budget plan for your family. (Make sure you budget in a little extra for those unforeseen incidentals). If you aren't sure how to start or what to do, read How to Run Family Budgeting Meetings.
Starbucks is yummy but need not be your coffee fix everyday. Fix yourself your own cuppa at home. Believe me, it will taste just as good if you sprinkle a little cinnamon powder over it or use a gourmet coffee choice.
If you work in a brick and mortar building other than your home, avoid grabbing a quick lunch from the closest restaurant or fast food drive-through, carry your own homemade lunch, salad (tried Fattoush?)and snacks. (These no bake peanut butter energy bites are a must-try!)
If you pick your kids from school, don't wait in the pick -up line. Park your car and walk over to pick up your child. That little exercise will do good and will also save you the fuel consumption that would have been guzzled up with your car left running, moving inch by inch to the front of the line.
Line dry your clothes instead of running them through the dryer.
Shop for clothes off season, while on sale and off the clearance racks. If you have coupons, all the better. (Read these 10 easy ways to save money when shopping for clothes.)
Don't throw away the loose change you find in your bag or in corners of your home. Drop them into a container on your kitchen counter-top, or a digital money counting jar. After a few months, you will be surprised to find quite a bit of money when you add it all up!
When you shop for your groceries, remember that generic brands are more economical and most often, just as great, if not better in quality.
Buy frequently used, non-perishable products in bulk. Every little bit counts.
Do toy swaps with other Moms, shop thrift stores or check out garage sales. Saves you a bundle when you take stock at the end of the year!
Tell me…
What do you do to save that little extra for your stash away for emergencies fund?
Print out this free Expense Tracker to help keep an eye on what you spend.
I'd love to hear from you. Hop over to chat with me on Facebook and/or Twitter