The Most Creative Animal-Themed Snacks (+ Free Printable Animal Activities)
This post contains editorial samples and/or affiliate links to products I recommend. While this adds no additional cost to you, I will earn a small commission on any sales made.
Your kids will LOVE these fun, wild, and creative animal-themed snacks, and download the free printable animal activities to enjoy as they go through their "wild" snacks.
The new school year looks different to so many kids, and for many, like my own, virtual learning still continues strong.
We're on week 3 of school and still getting used to the long amounts of on-screen virtual instruction.
Irrespective of whether your kids are attending school virtually or in person, one thing is for sure, their appetites need the same amount of loving once school breaks!
An after-school snack is always a must around here, and most days I try to ensure it's something to put a smile on my kids' faces because the truth is, this school year is quite a bit to digest, but they're handling it like troopers.
Here's a fun, creative way to engage with the kids over snack time.
Encourage them to explore their wild side with these animal snack ideas.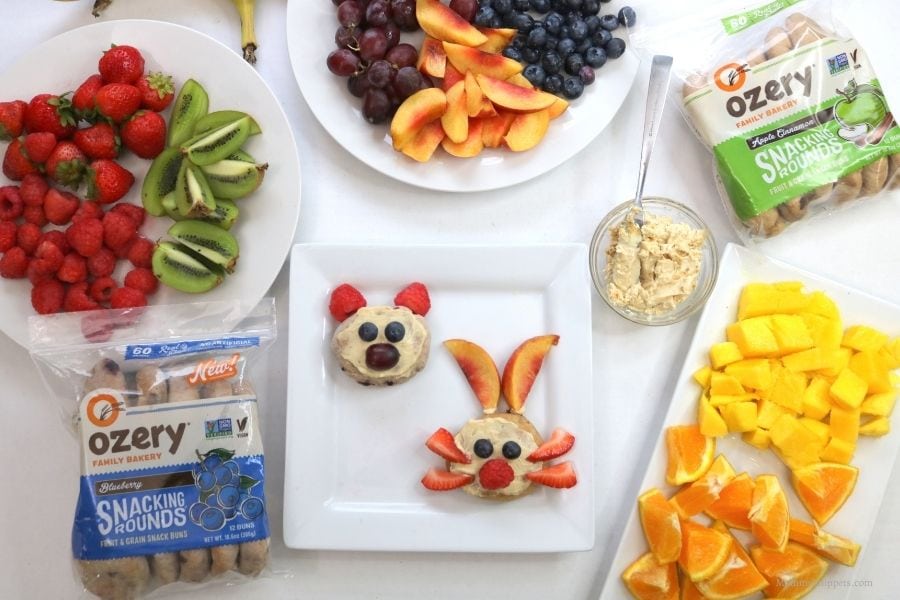 Get creative with a wild after-school snack: Animal-themed snacks with character!
My kids love animals and Lia has been passionate about wanting to pursue a career working with wild animals ever since she was itty bitty.
I thought it would be fun to throw art into the mix, with a food crafting project as a prelude to their snack.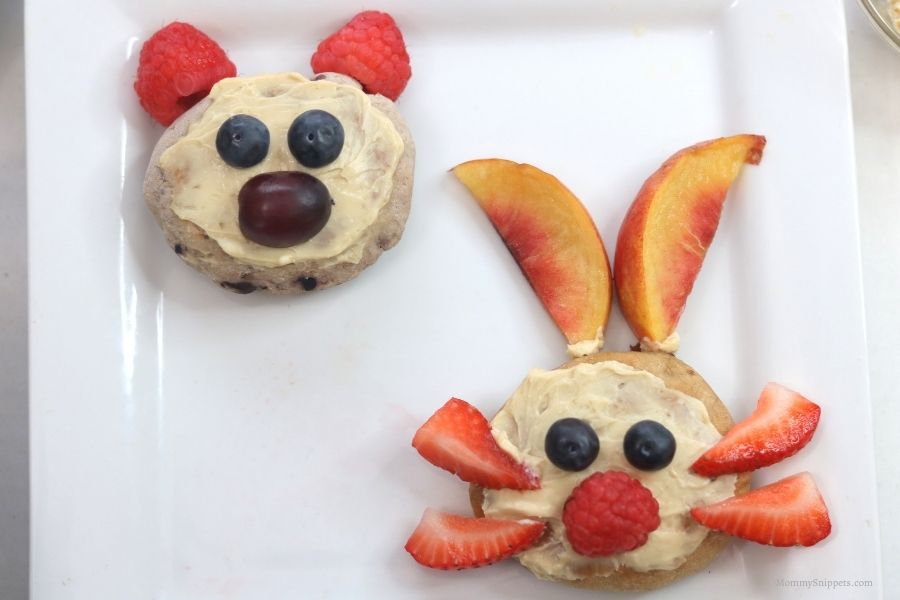 All that's needed is an assortment of fruit, Ozery Family Bakery Snacking Rounds
(We love the Ozery Family Bakery Snacking Rounds Blueberry and the Ozery Family Bakery Snacking Rounds Apple Cinnamon)
and our homemade spread to make "Wild Mini Fruit Pizzas"!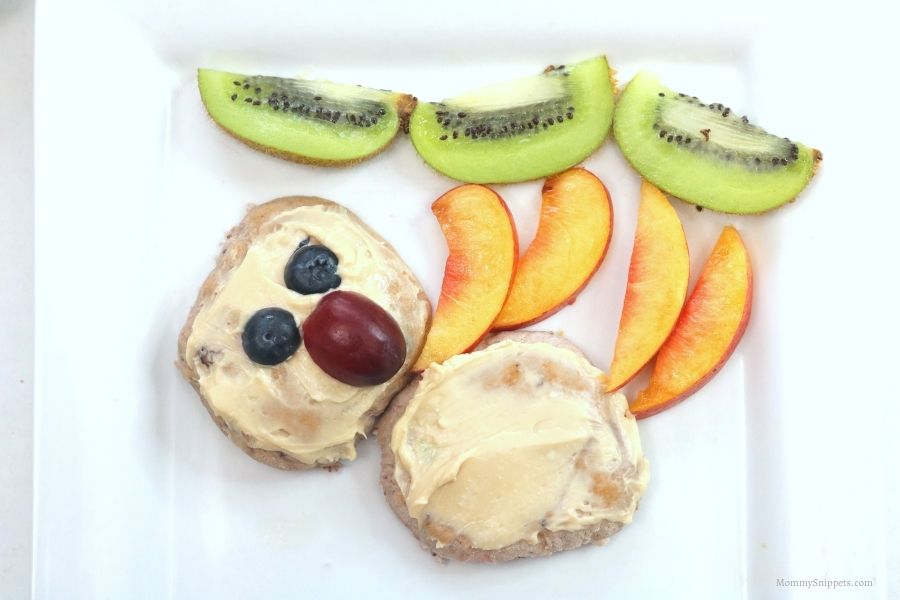 You could use plain cream cheese for your fruit pizza base "sauce," but I like making a simple flavored cheese spread using
3 tbsps cream cheese,
1 to 2 tsp brown sugar (depending on how sweet you want to make this.
We like ours slightly sweetened and hence use only 1 tsp), 1/2 tsp vanilla extract. Blend this well and add to your mini Build-Your-Own-Wild-Mini-Fruit-Pizza table.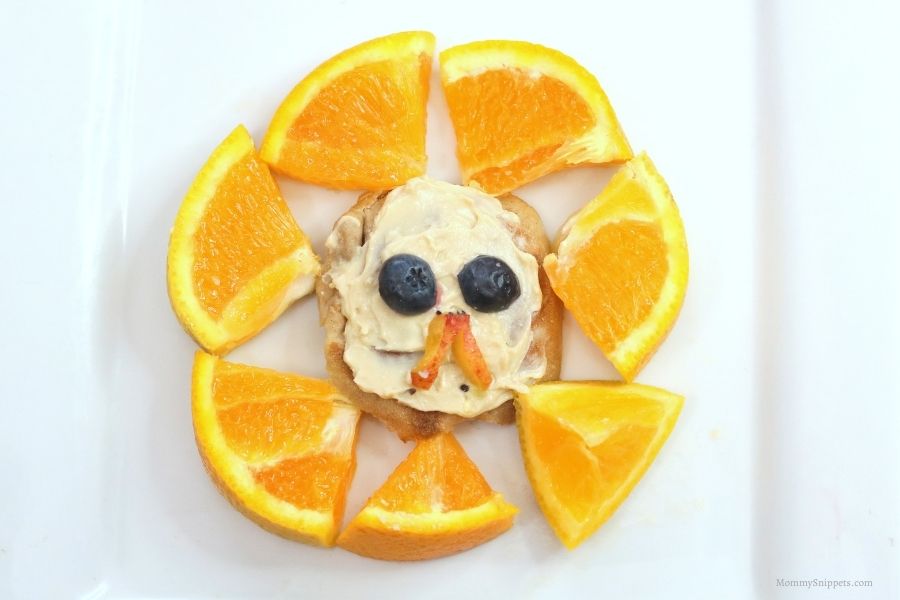 Don't just set up the table and watch.
Jump in and inspire the kids to get creative!
The Ozery Family Bakery Snacking Rounds work perfectly for their mini fruit pizza bases.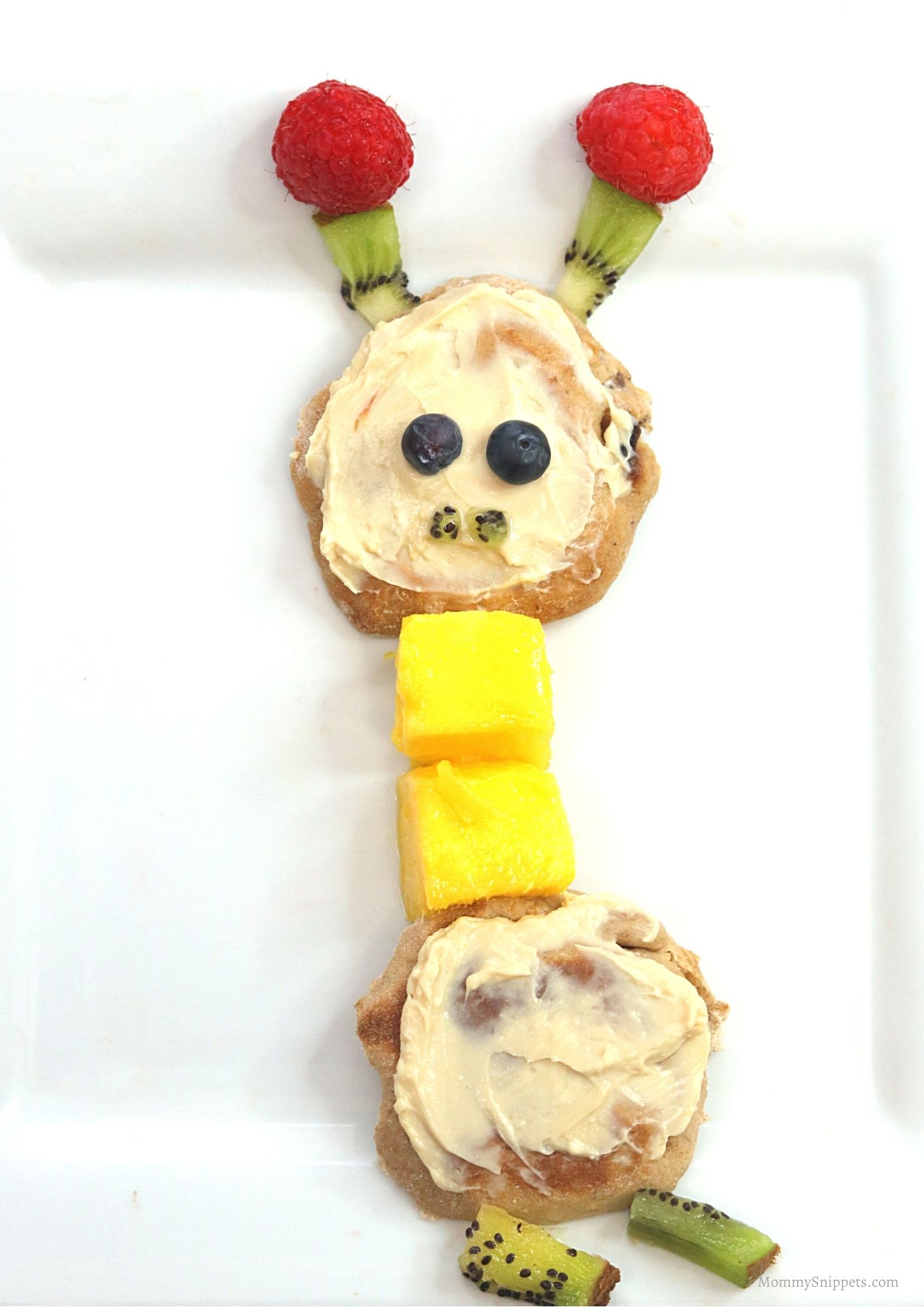 We like the Ozery Family Bakery Snacking Rounds because they're made with real fruit and with no artificial colors, preservatives, or flavors, these non-GMO, vegan snack bites are a favorite in my home.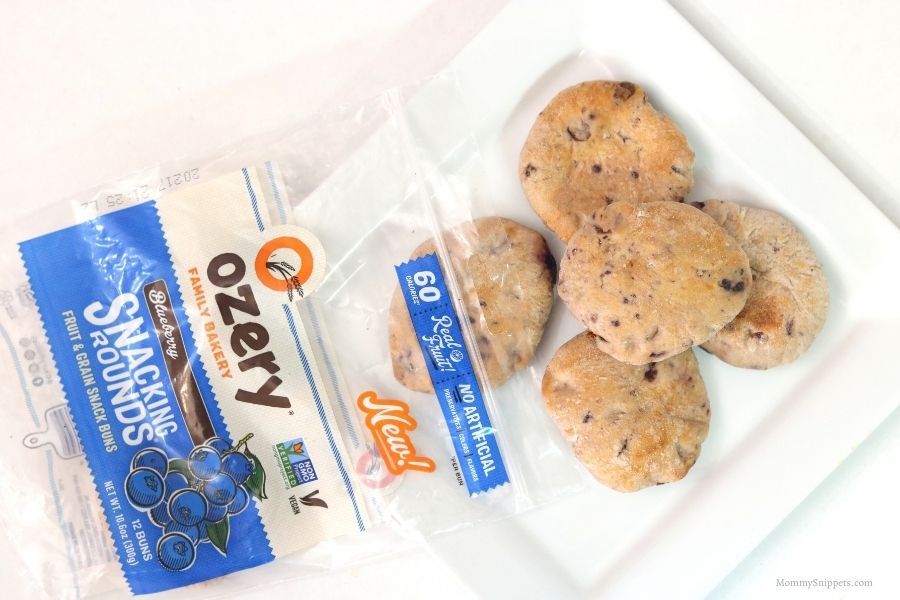 My kids love to snack on these lightly toasted, as is, or with a simple cream cheese spread or chocolate hazelnut.
But after our fun "fruit pizza build" I'm sure I've possibly retired those choices in their minds.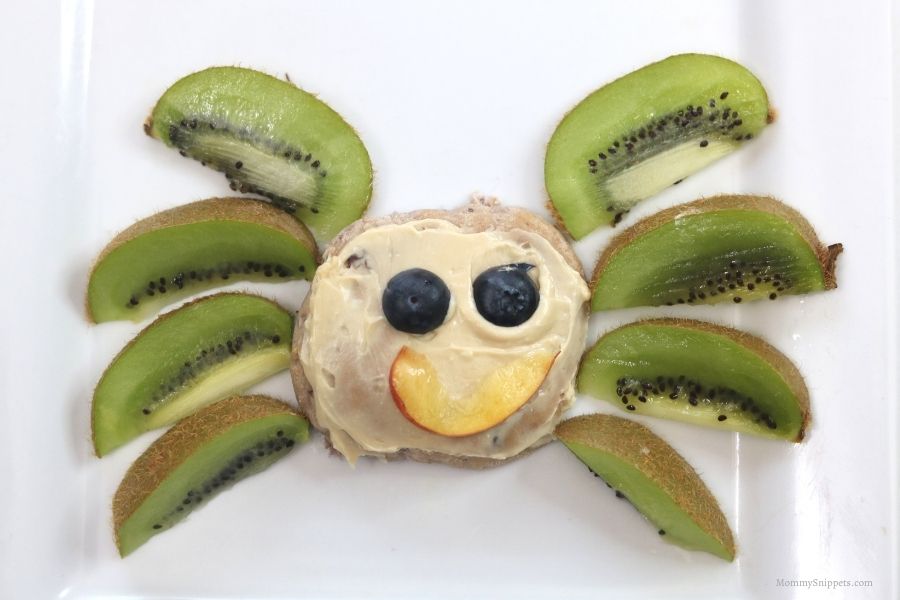 Take their after-school snack experience to another level with these animal-themed snacks!
If you like taking every opportunity as a learning moment for your kids, use this after-school snack experience to:
watch a virtual safari
have the kids pick an endangered animal to research about
read a book on an animal of choice
learn with a wildlife documentary
unwind with my free, printable wild animal activities pack, complete with a Word Search, I Spy game, Memory Game, Maze, Coloring Page and Connect the Dots.
Get your Wild Animals Activities Printable Pack from my

FREE Printables Library

NOW
If you've signed up for my newsletter, use the exclusive library access password to get into the library.
If this is your first time trying to access a Mommy Snippets printable, please sign up for my newsletter to get the exclusive password.
This one password will give you access to all the printables in the Mommy Snippets Community Printables Library for FREE!
These wild mini fruit pizzas will be an after-school snack the kids won't forget.
The squeals, oohs, aahs, and giggles will make the effort worth it, and yes, those memories are a big motivating factor!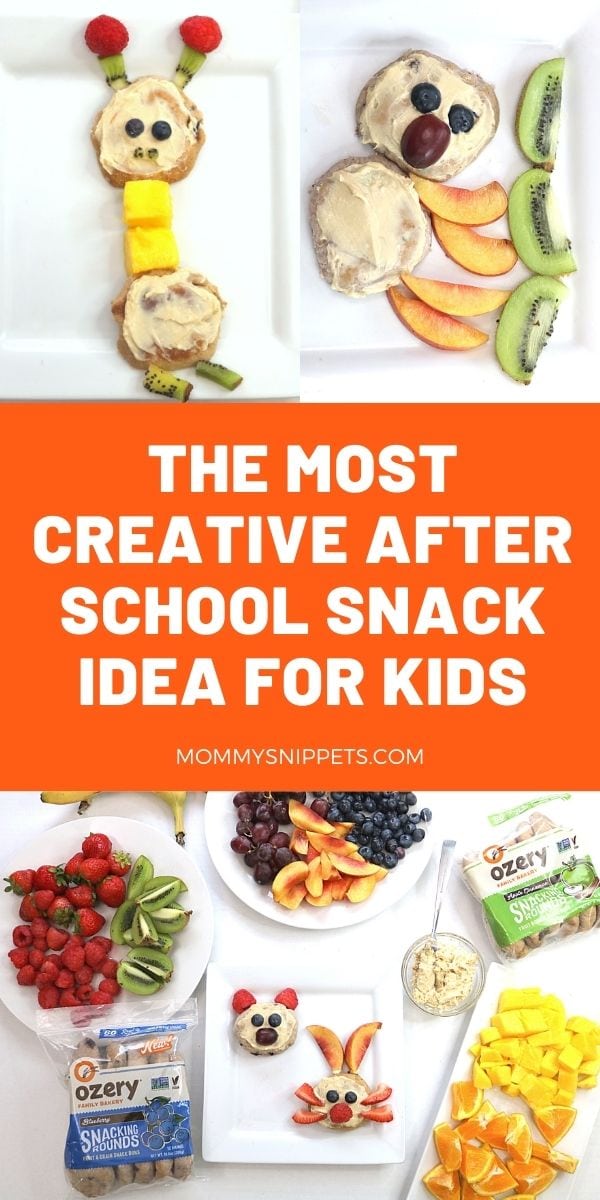 Feel free to explore these fun family crafting ideas.
I'd love to hear from you. Hop over to chat with me on Facebook and/or Twitter.