10 ways to save money on clothes
This post contains editorial samples and/or affiliate links to products I recommend. While this adds no additional cost to you, I will earn a small commission on any sales made.
Shopping for clothes can be a strain on ones budget especially when you feel you need to keep adding to that wardrobe.
Well, here are a few suggestions on how you can trim costs especially if clothes shopping is a priority on your must-do list each month.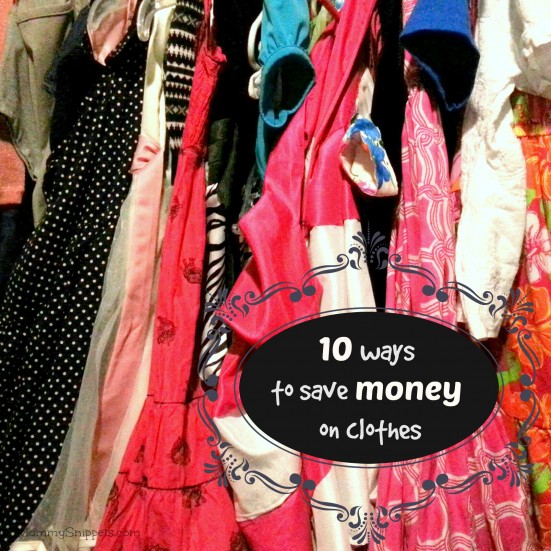 10 ways to save money on clothes
1. Buy separates that can be mixed and matched to create various looks.
2. Shop off season to get the best prices on brand apparel. And scour through those clearance racks to clinch a steal.
3. Remind yourself to only buy an item if it's on sale. If you can pair that purchase with a coupon, all the better! (Yes you can snag coupons to use in-store and online for stores like NY&C and Lane Bryant)
4. Shop consignment stores and thrift stores for a good deal.
5. Make garage sale hopping on the weekend a serious activity. You never know what you will find on those garage sale racks/tables.
6. Shop with cash only. It hurts more to hand over those bills versus a quick swipe with your card!
7. Opt to shop online ensuring you shop via a cash-back site and use online coupon codes while on the retailer's site.
8. Shop designer brands at factory outlet stores and wholesale stores especially when they have end-of-season sales and clearance sales.
9. Join a swap group with friends and swap clothes with like sized buddies.
10. Shop brand name clothing and accessories through discount sites like 6pm.com
Do you have any tips on how to save money while shopping for clothes?
I'd love to hear from you. Hop over to chat with me on Facebook and/or Twitter