24 Family Unplugged Ideas- My Favorite Screen-Free Activities for Families
This post contains editorial samples and/or affiliate links to products I recommend. While this adds no additional cost to you, I will earn a small commission on any sales made.
Virtual learning, over the past year, had kids on screens for long periods of time and once school was done, many went back to their tablets, ipads/computers to wind down with their favorite games. So yes, the past number of months has seen a screentime overload in many households. "Screen-free activities" is a popular term on many search engines!
Unplug For a Bit. Screen-free Activities for the win!
There is nothing wrong with technology.
It's surely advanced over the years, providing both children and adults with endless opportunities to learn and stay connected.
While it's convenient and beneficial, too much screen time isn't good for the children.
If you see your children spending a bit too much time on their phones or other electronic devices and you want them to take a break, use this Family Unplugged Ideas: Screen-Free Activities Printable.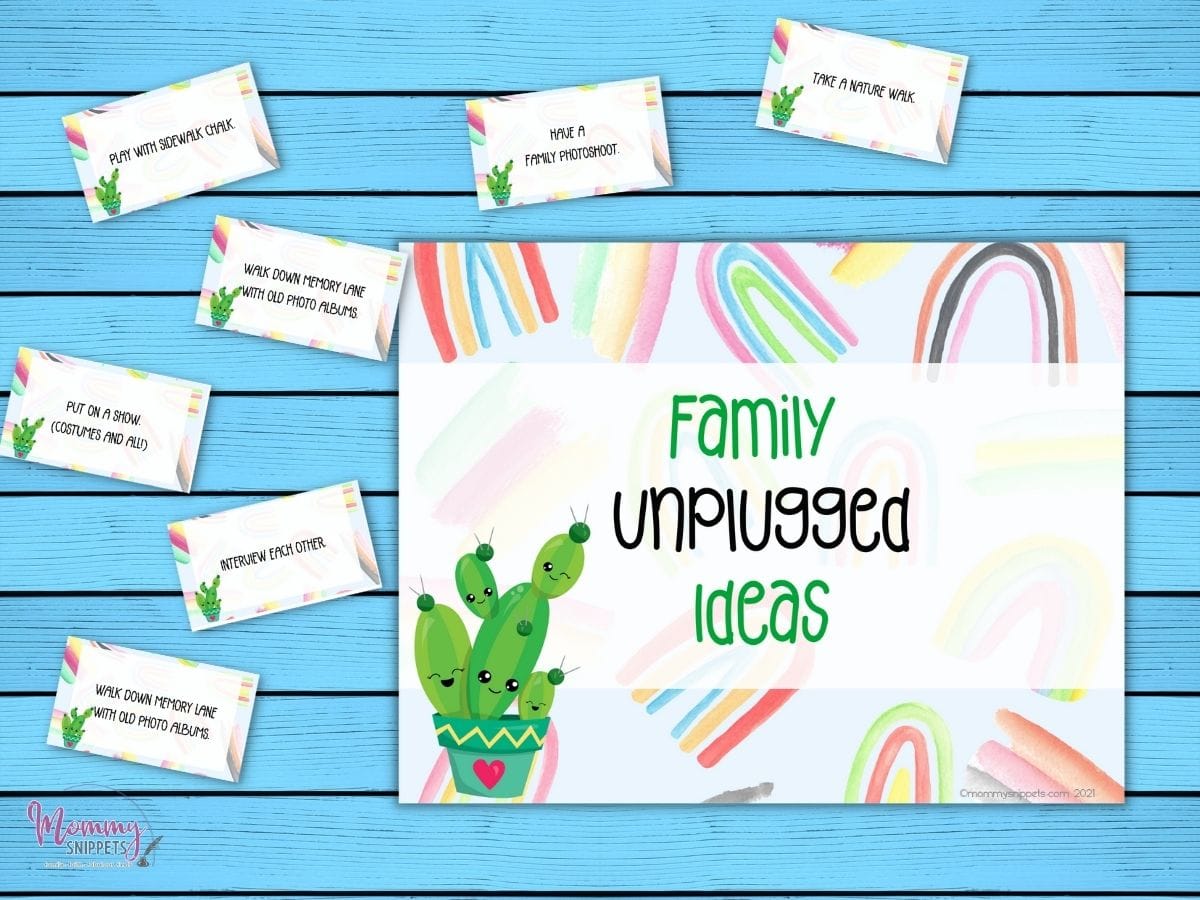 Keep the Kids Entertained Without Hearing, "I'm Bored!"
Even when your children have their electronics, they're probably telling you they're bored more often than you'd like to hear it.
However, when you use this printable, you'll have plenty of great ideas for things to do with them.
Host a high tea party.
My kids love when we have a high tea party.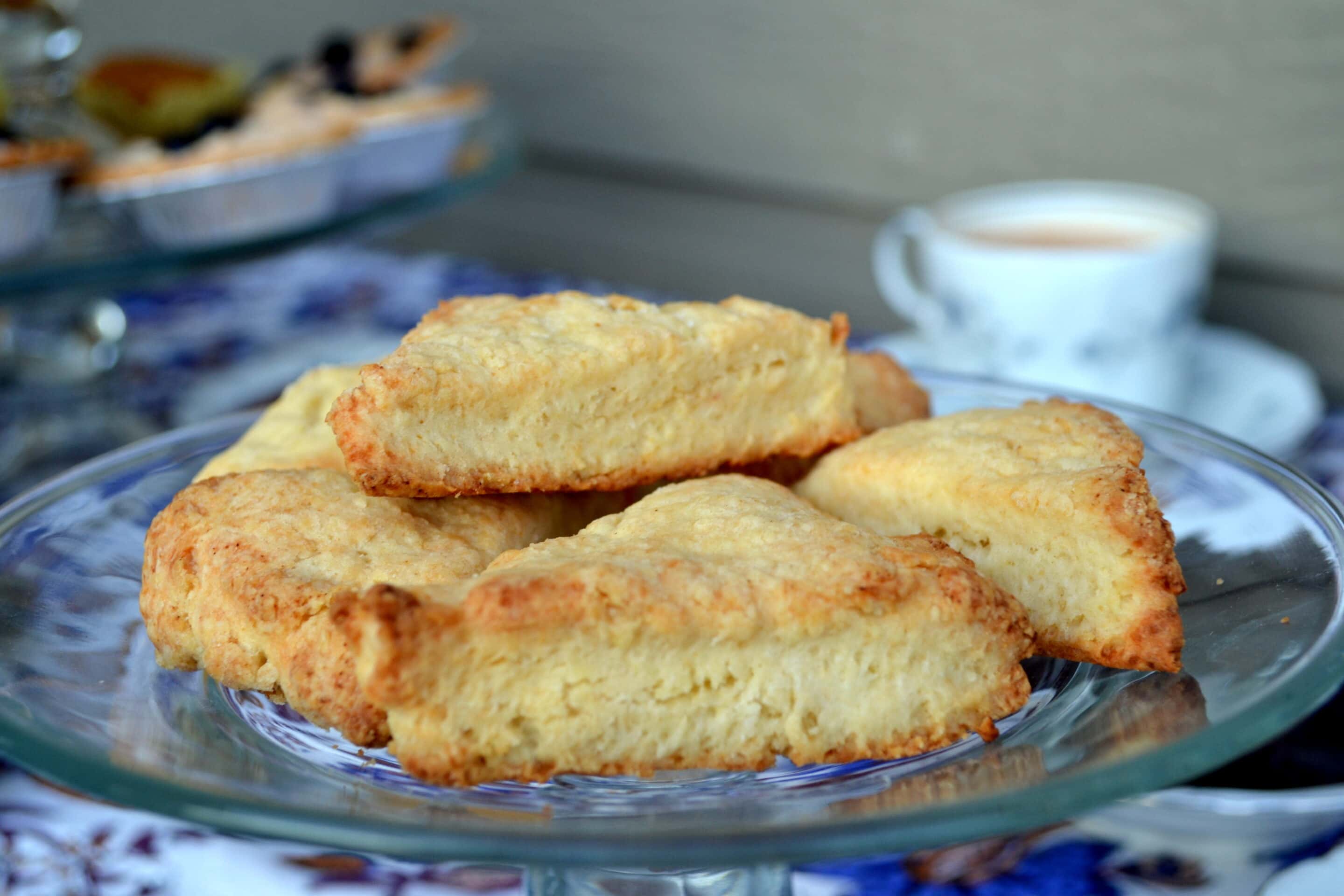 We bring out the pretty china, bake our favorite treats, make delicious savory eats and enjoy each other's company over a delicious tea time spread.
Do a craft project
It could be something as simple as these wood pallet coasters or fun like these faux dinosaur fossils!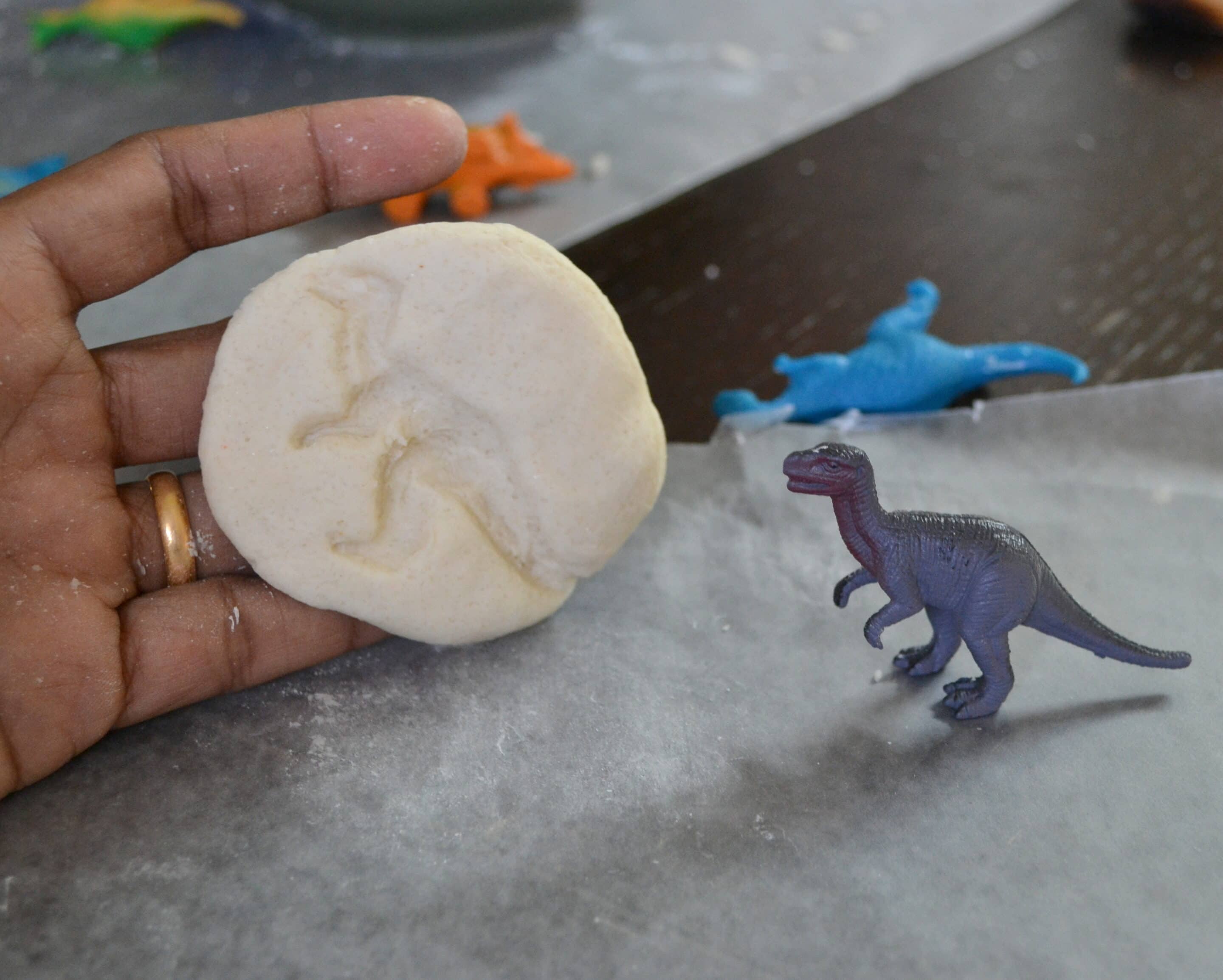 Research a country and make a traditional dish from that country
Ooh! Pick India!!
I have a delicious South Indian beef fry recipe you will love if you like spicy food.
Or for tamer palates, try my South Indian coconut chicken curry with biryani rice.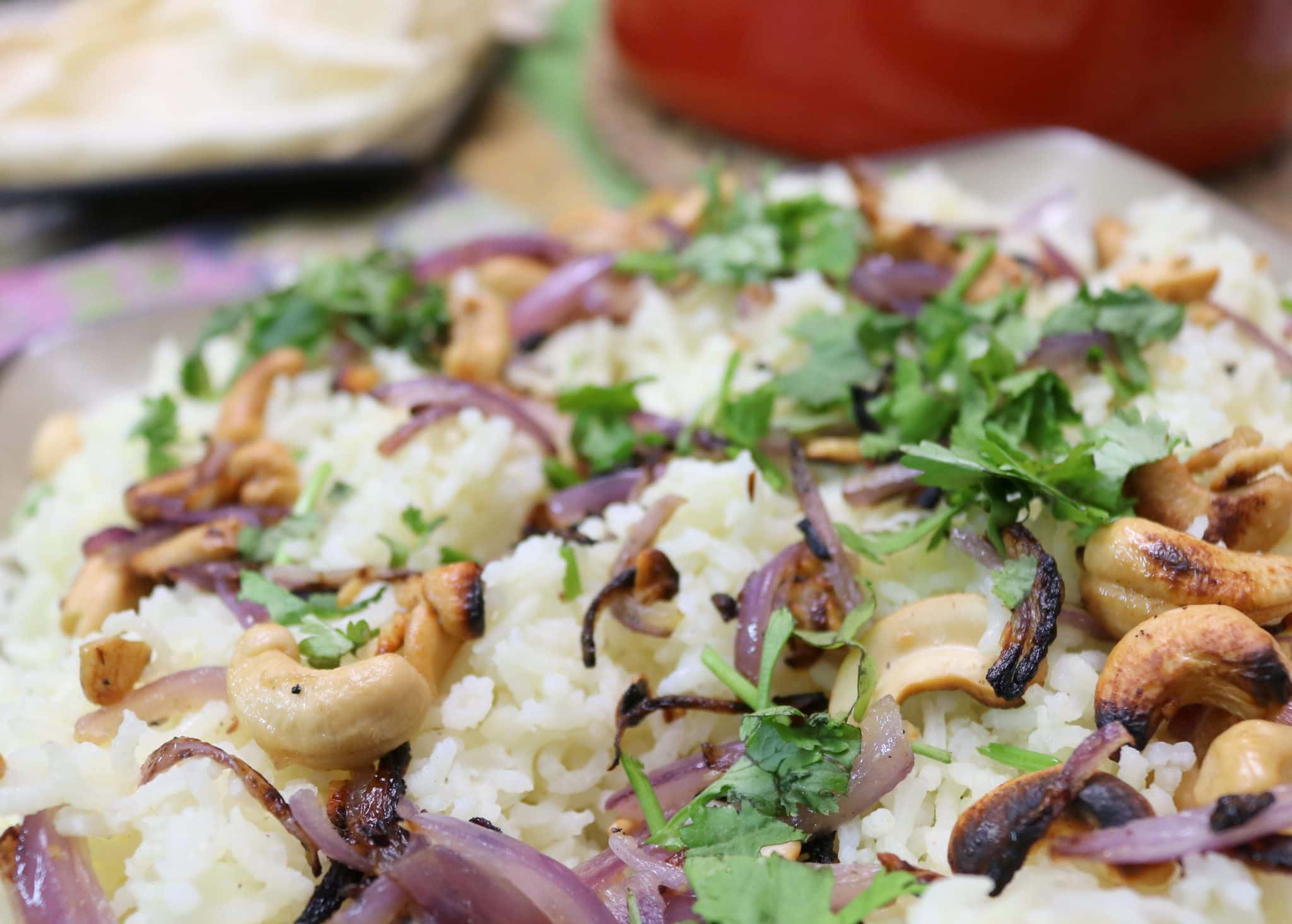 Soooo good!
Play board games
There are so many great board games out there.
Growing up, my sister and I loved Uno and Ludo.
Here are a few more recommendations.
For your convenience, I've popped them into my Amazon store, under "Family Game Night Recommendations."
Spend Quality Time Together
It isn't just about getting the kids off their electronics, but also about spending some quality time together.
If you feel like you don't do much as a family with one another, now is the time to make a change.
Not only should you have the kids hand over their tablets and phones, but you should do the same.
Provide your little ones with undivided attention while participating in different activities found on the printable.
If you've signed up for my newsletter, use the exclusive library access password to get into the library.
If this is your first time trying to access a Mommy Snippets printable, please sign up for my newsletter to get the exclusive password. This one password will give you access to all the printables in the Mommy Snippets Community Printables Library for FREE!
What is the best way to print the Screen-Free Activities Cards?
The pdf file is sized 8.5 x 11″ and includes 5 pages. (2 sheets of screen-free activity prompts, 1 blank card template to fill in activities your family picks (if they're not on any cards), a cover page and an end page.)
I would recommend printing the cards on white cardstock paper for durability.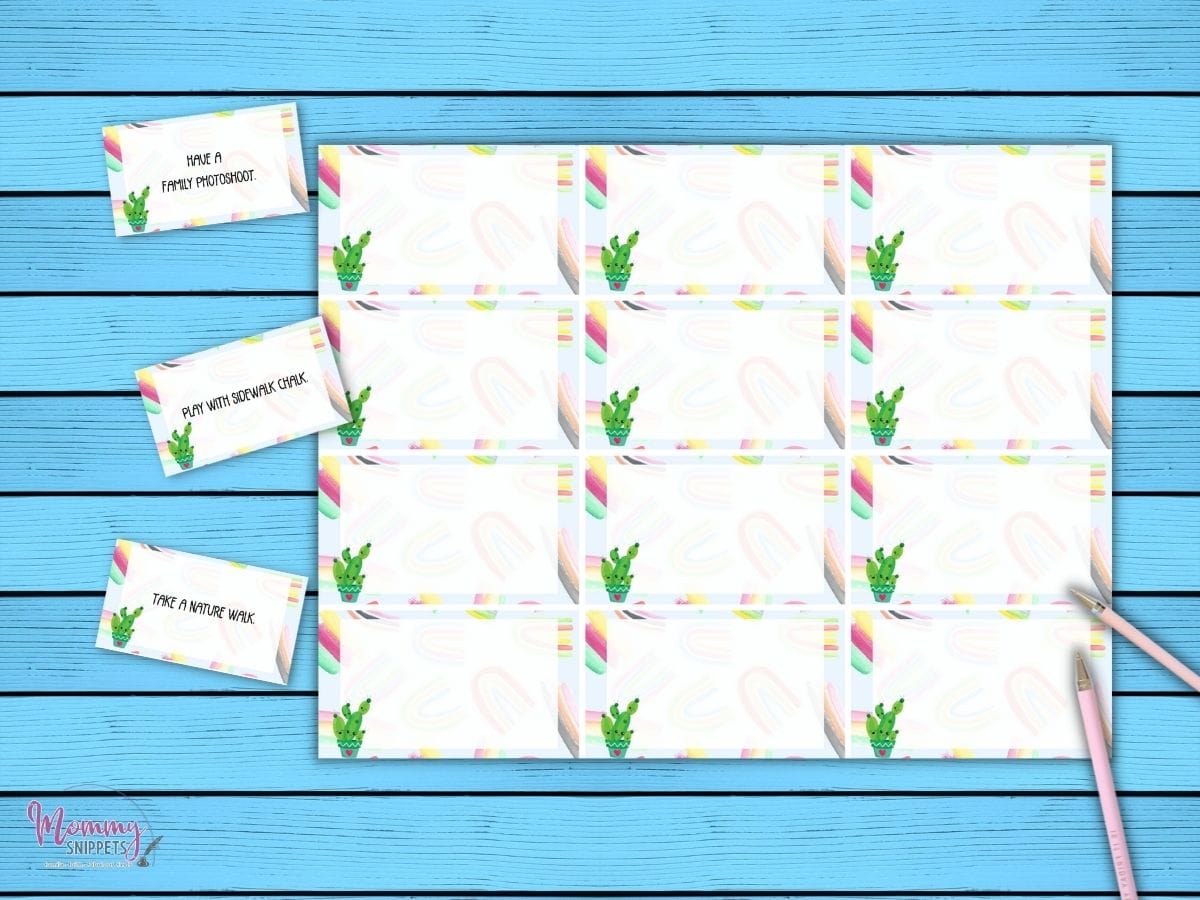 How to use the Screen-Free Activities Cards.
Print off the card pages and cut out each individual card.
The easy way would be to use a paper cutter to cut out the cards, or simply use a pair of scissors.
Once the cards have been cut out, put them into a large mason jar, or some sort of a container.
Have your kids take turns in picking out an activity to enjoy, whenever it's screen-free time at home.
Have fun!
Get the Screen-Free Activity Challenge for Teens
That's right!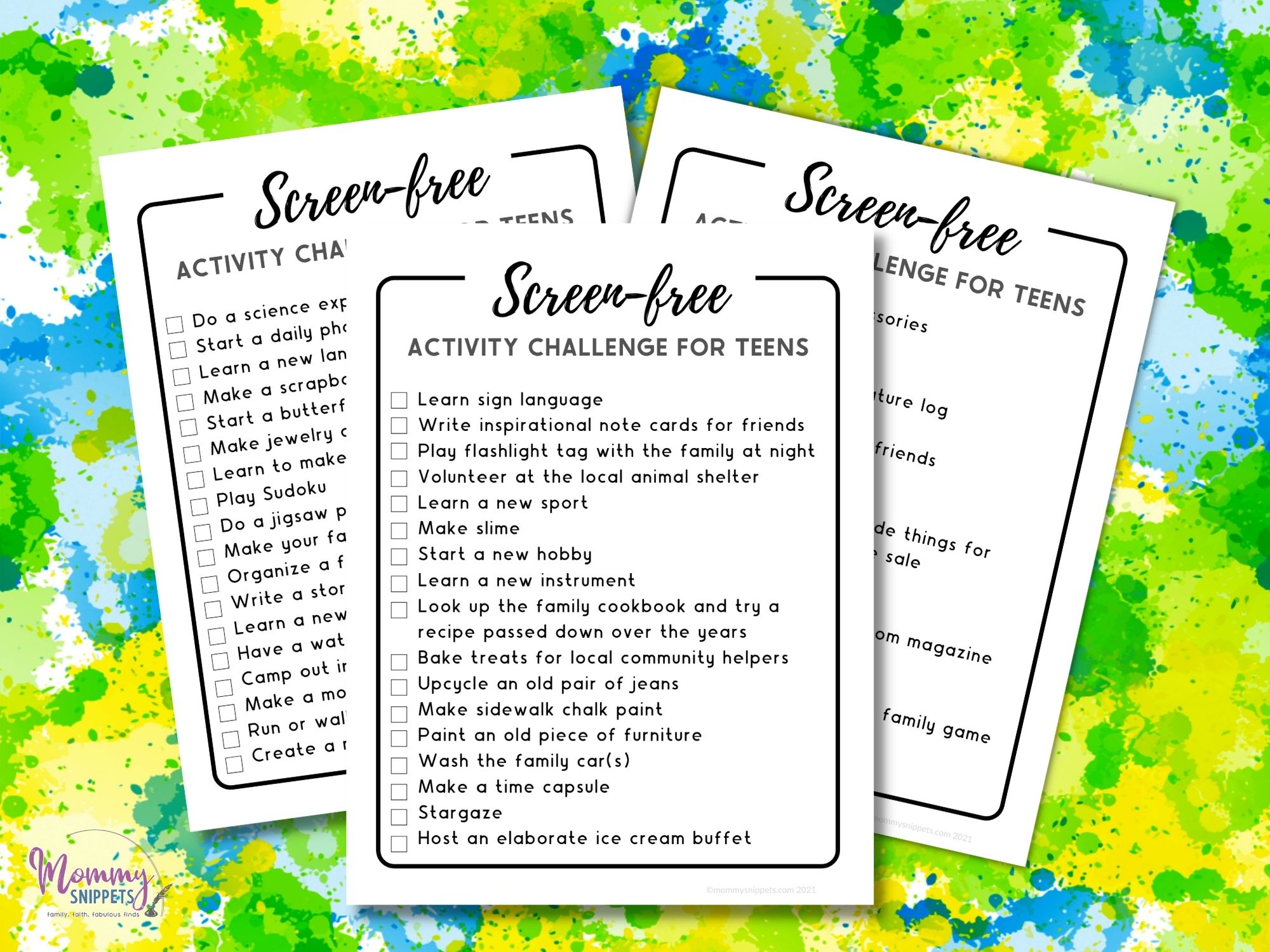 This is one fun way to get them away from that screen and not complain that the activities are for little kids!
Your tweens may enjoy these activities as well.
Get this from my Fun Faith Printables store for a limited-time low price now!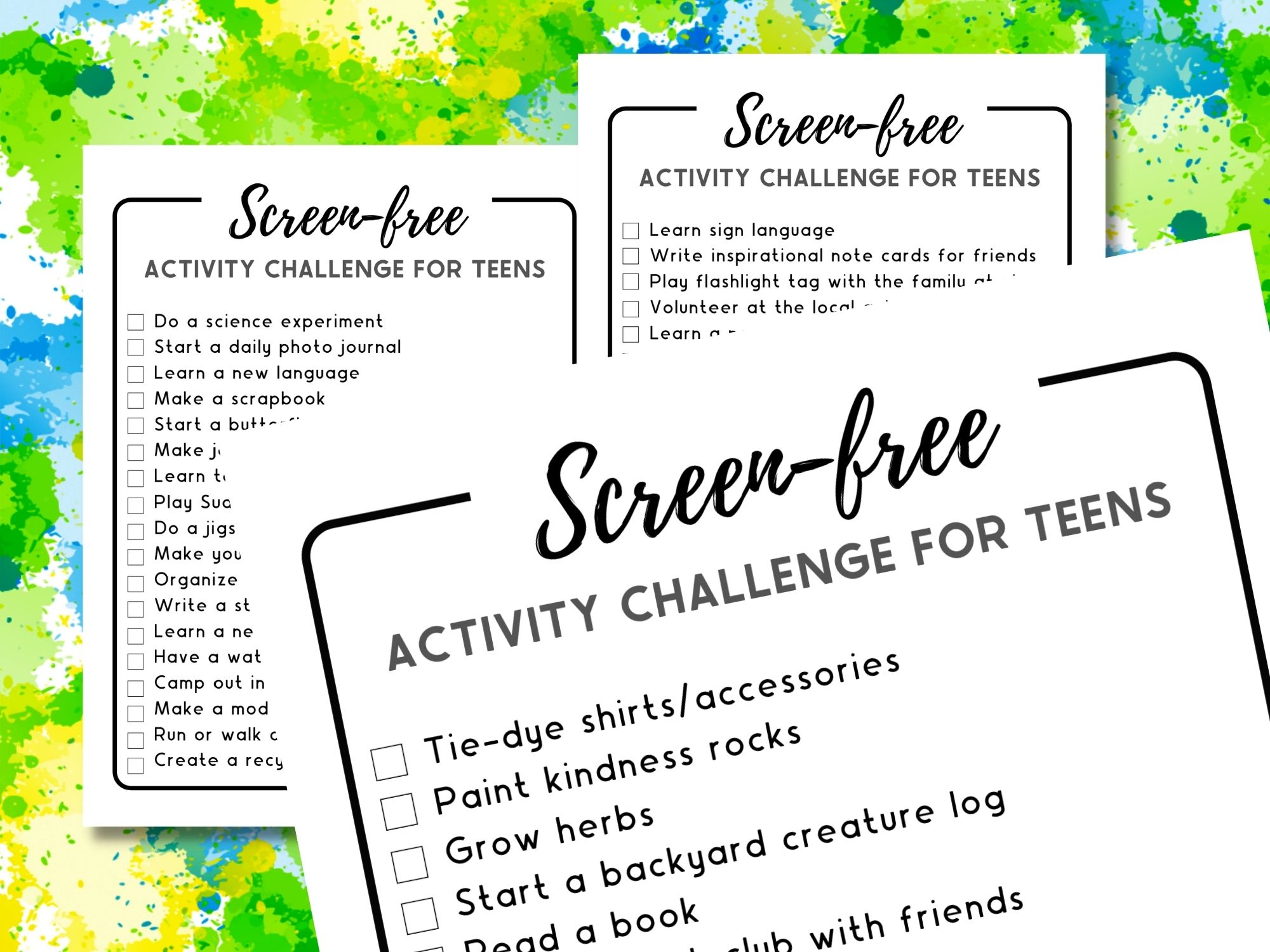 Another great way to connect with your kids and get to learn more about them is with Conversation Starter Cards.
I've shared how you can use these cards to fuel your child's faith and take a peek at things from their perspective.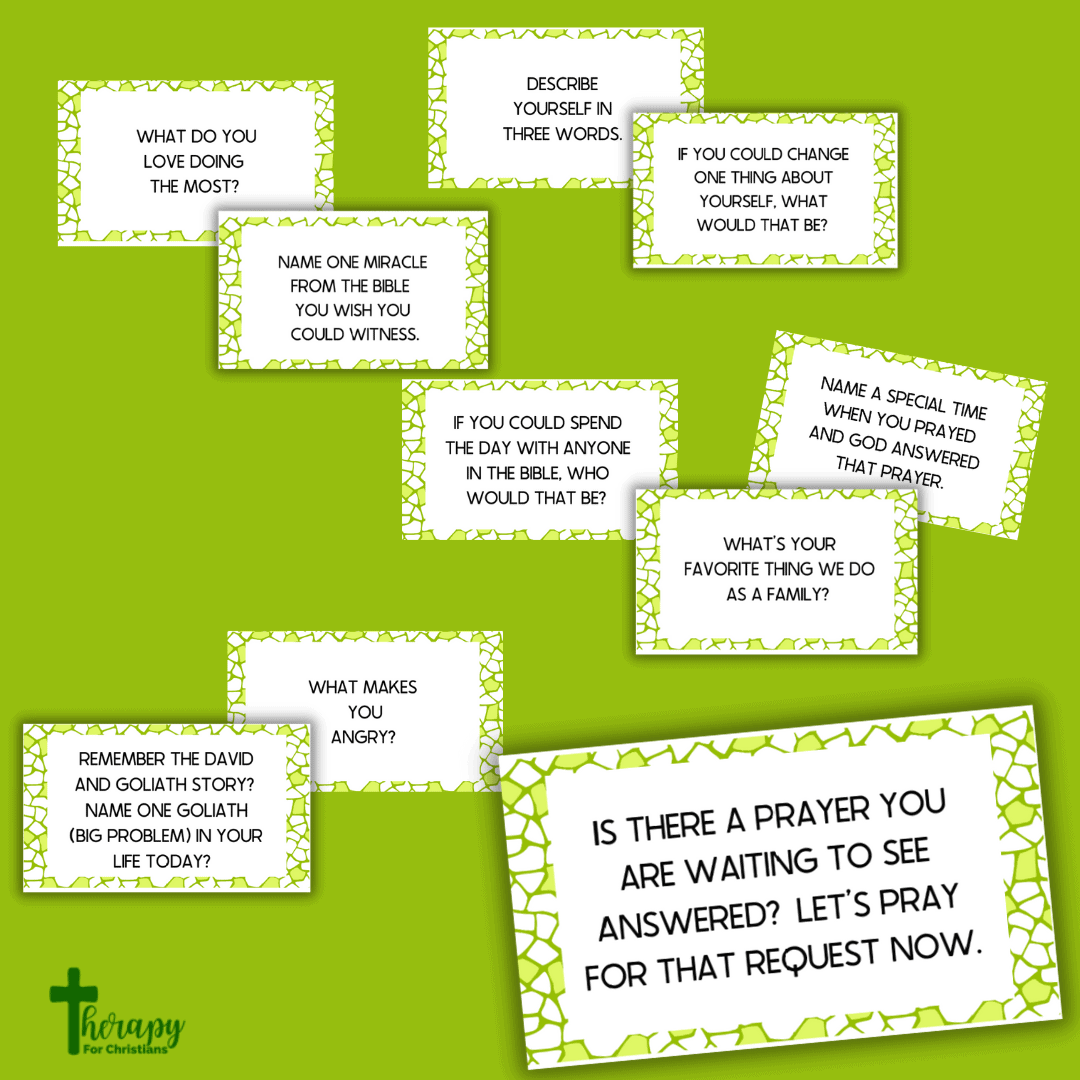 You won't regret all the extra time spent with your children making unforgettable memories that can last a lifetime.