My 5 year old loves dinosaurs and was looking forward to watching Jurassic World when it hit theaters last week. Unsure of how he would handle the movie, we watched Jurassic Park and the Lost World at home, to gauge his reactions.
He loved both.
But then again the dinosaurs in the original and sequel seemed so much tamer than the ones in the Jurassic World trailer.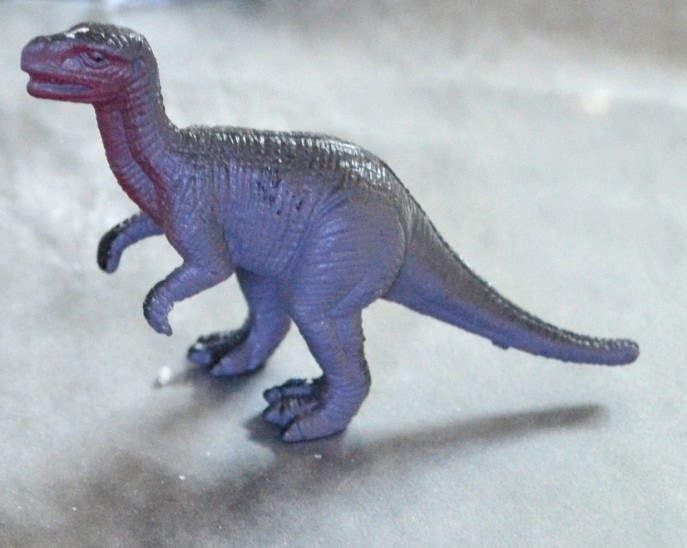 So Hubs and Dottie said they'd watch the film first before agreeing to take him in.
I'm glad they did because both said the movie would have been too terrifying for him to stomach.
(Spoiler alert: There are several gory scenes, a few cuss words and scary moments splattered throughout the film.)
Needless to say, our Little Man was disappointed. To make him feel better about not getting to watch the movie after all, we spent a morning making dinosaur fossils!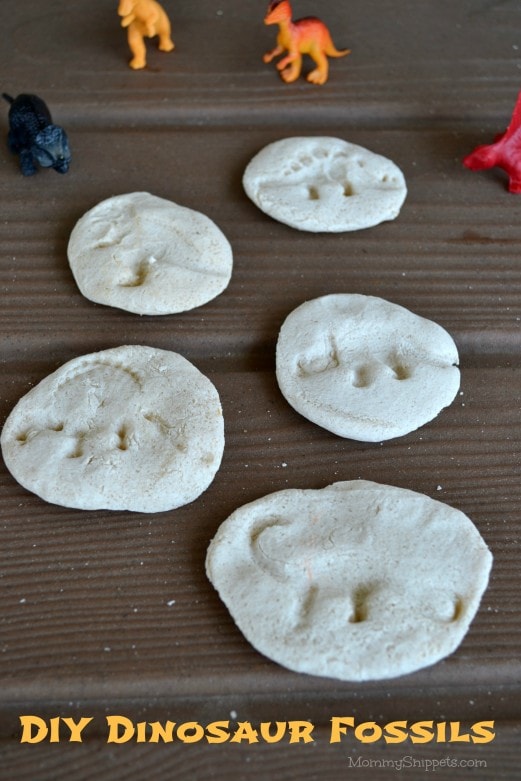 DIY Dinosaur Fossils
These are so easy to make and best of all, they look awesome once dried.
Materials required to make salt dough:
1 – 1 1/2 cups all-purpose flour (Start off by adding 1 cup)
1 – 1 1/2 cups salt (Start off by adding 1 cup)
1/2 cup water
You will also need mini dinosaur figurines. These can be bought at your local dollar store.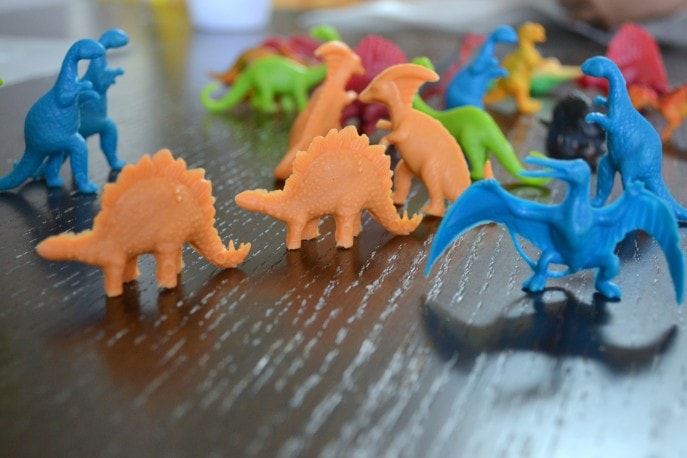 Instructions:
1. Mix the salt and flour together. Adding a little water at a time to make the dough.
2. Knead this properly till you have a clean (not sticky, like the photograph below) dough ball to work with.
Feel free to add more flour/salt if you feel the dough ball is too sticky. (This is where the additional 1/2 cup of flour and salt may be used)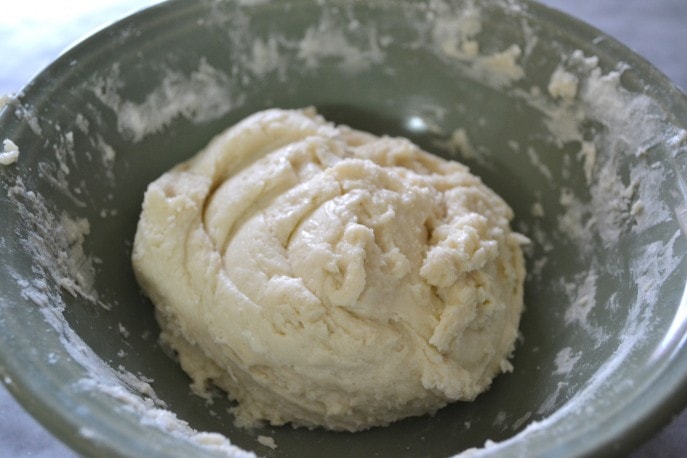 3. Now make small balls and flatten the same between your palms, ensuring the dough is at least 0.5″ thick
4. Take a dinosaur figure and gently press the same into the dough.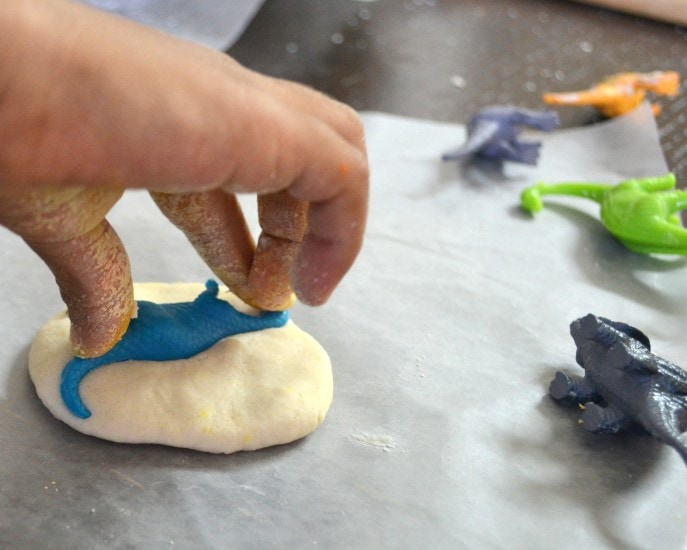 Mommy Tip: Use wax paper under the dough to prevent the same from sticking. Plus it makes clean up so much easier at the end!
Make sure you can see the dinosaur's impression on the dough clearly.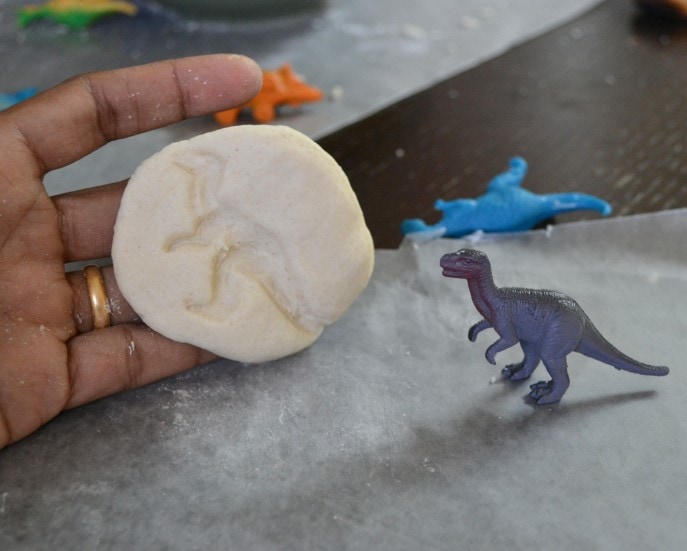 5. Once you've completed making impressions on your fossils-to-be, place them outside in the sun for a few hours. (We're in Texas and you know how scorching the sun can get, so ours were ready in 5 hours time.)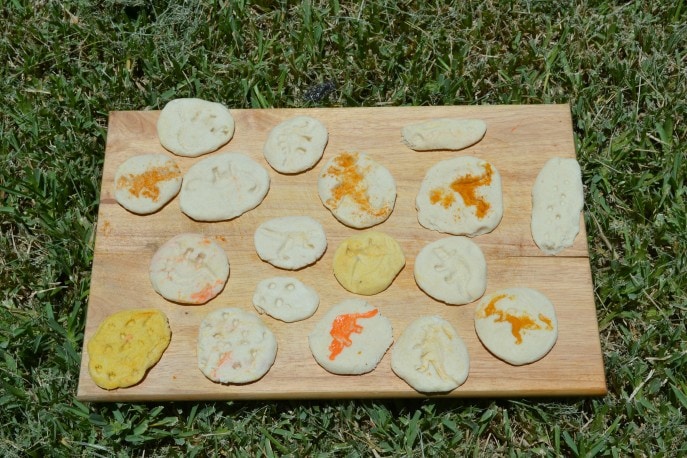 Or bake these in the oven, at 200 degrees Fahrenheit, for 2-3 hours. Basically, till the fossils are dry.
And there you have it, your dinosaur fossils are ready!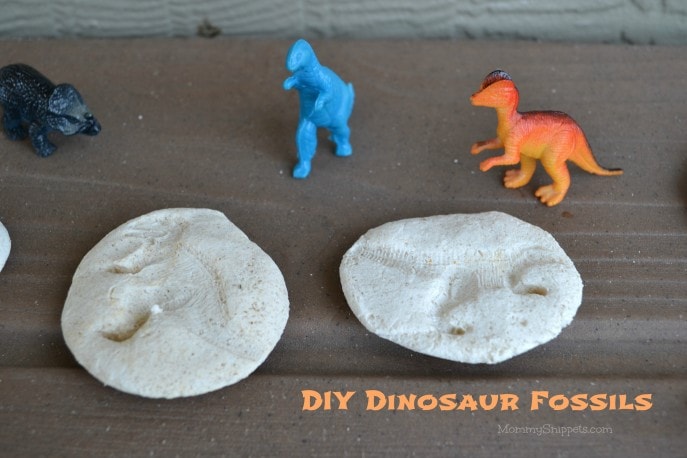 My kids experimented by painting a dinosaur and by covering one or two with turmeric powder before making imprints on the dough.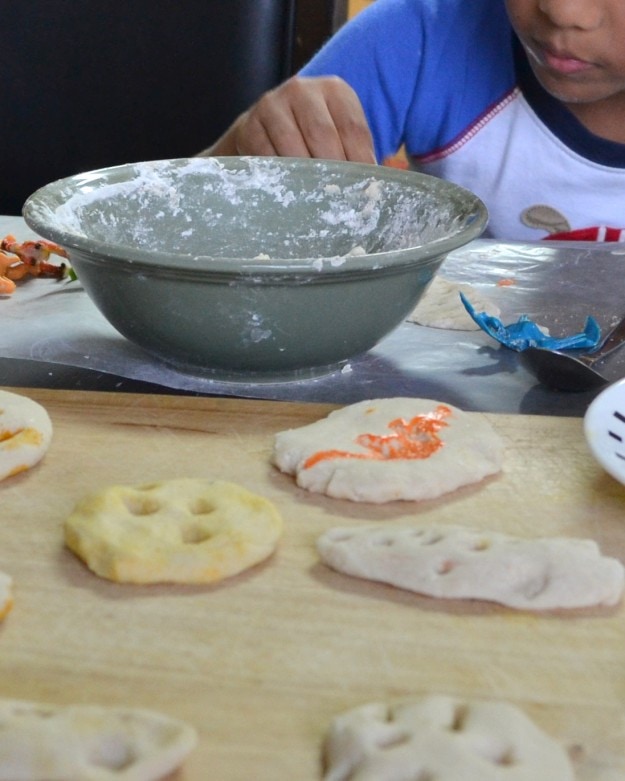 In the end they decided leaving the dinos as is, looked more realistic!
I think these turned out beautifully!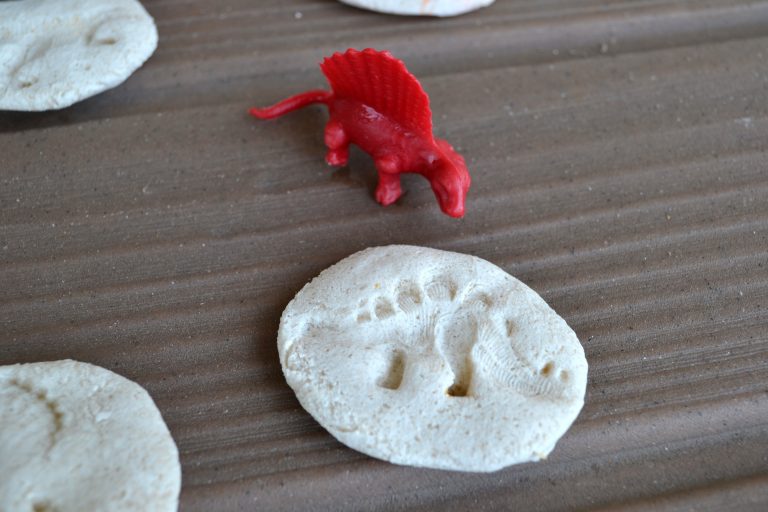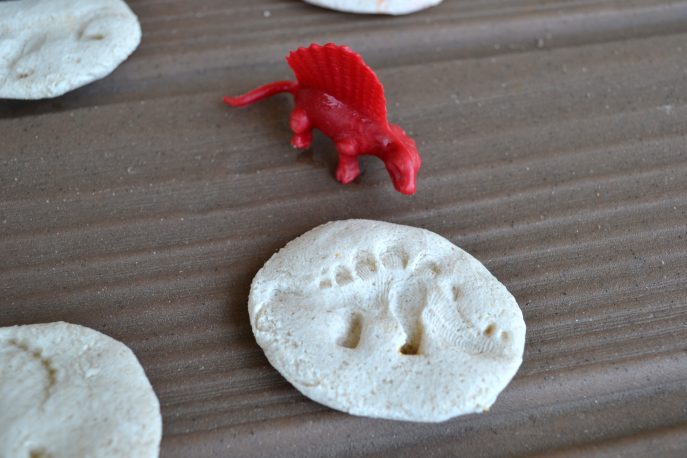 Looking for more harmless dino fun for your child?
Here are a few great ideas from these creative Fandango Family Mamas: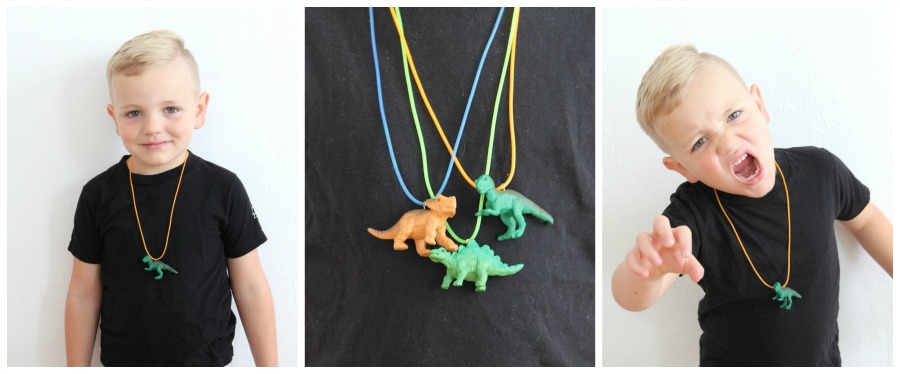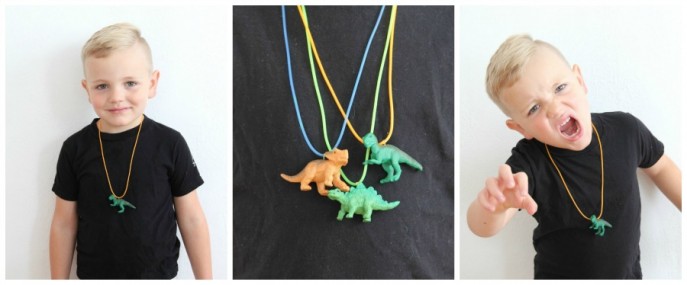 How to make dinosaur eggs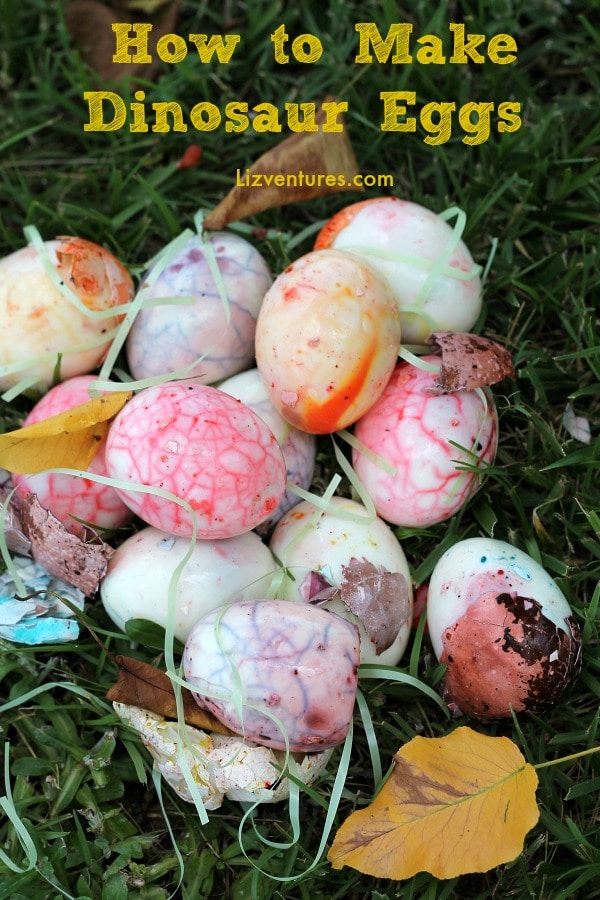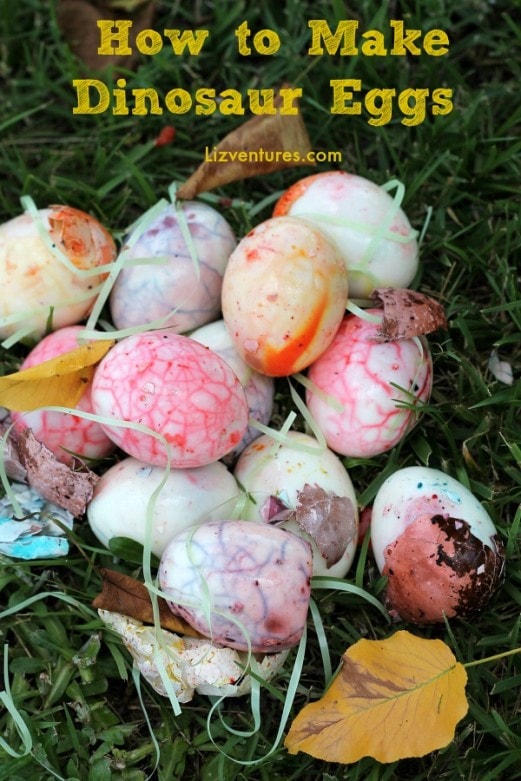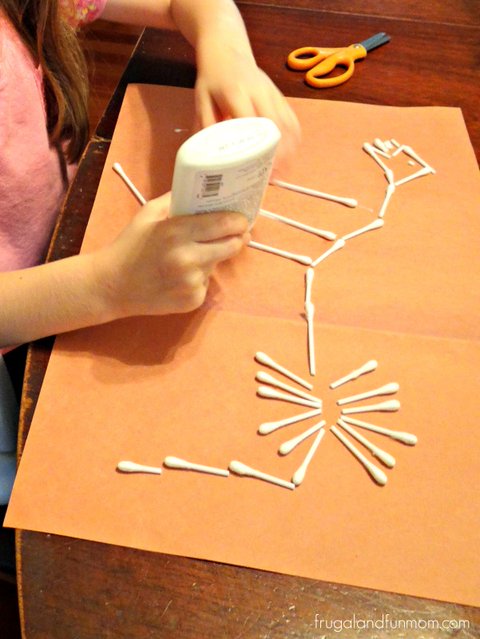 Have you done any fun, dino-themed, child-friendly crafts, recipes or activities with your child/children?
Please feel free to share links to the same in the comments below.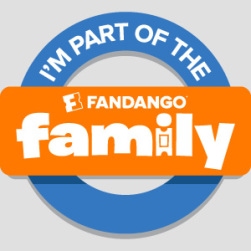 Unsure whether to take your child to watch Jurassic World? Wondering whether Jurassic World the Scariest Dino Movie Of All? 
Read reviews for this movie and others on  the Fandango Family page. {Also read Is Jurassic World OK for children from Trey, a Fandango Family Papa}