Looking for festive ways to keep kids engaged while they have to wait, say for dinner to be ready, or perhaps those cookies to bake? I have several printable Christmas games and activities that are available to download, and print, at no cost. Another fun game to add to the list is the Roll A Gingerbread Man game.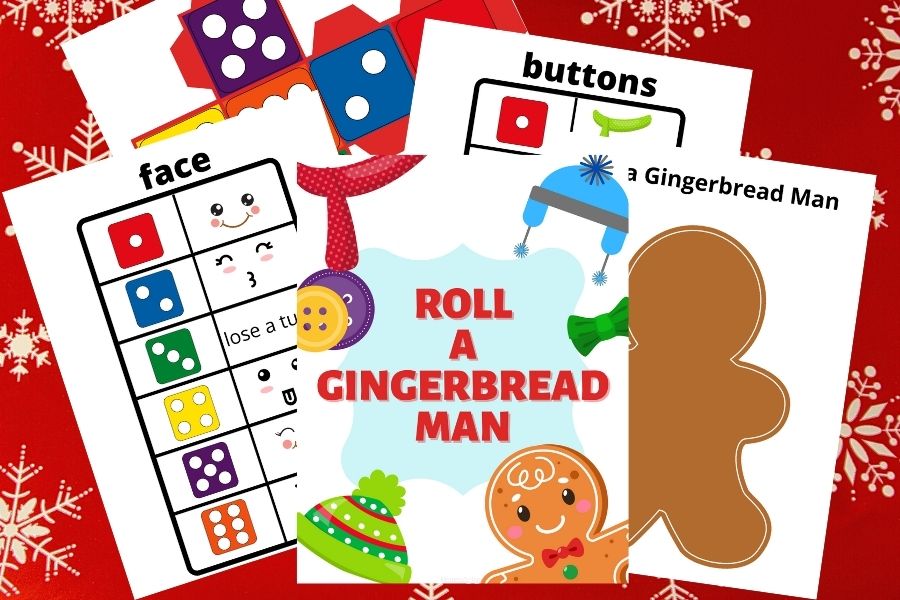 This is an easy game for all ages to play.
The first thing you will need to do is download and print the Roll A Gingerbread Man game sheets.
For durability, I would recommend printing the sheets out on white cardstock
.
Once the sheets have been printed, the first thing you will need to do is cut around the die and assemble it.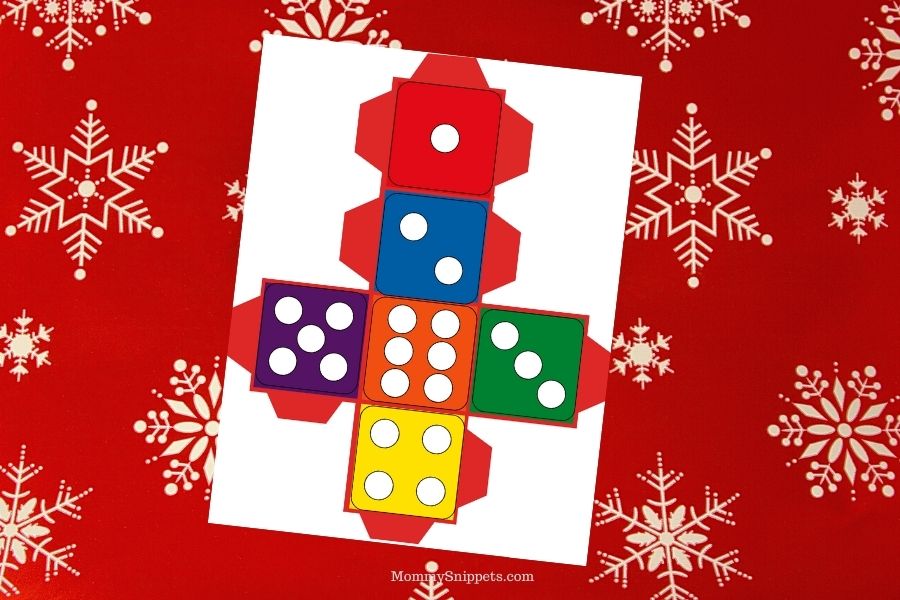 Glue the tabs together with an Elmer's glue stick
, or Elmer's liquid glue
. (If your kids are like my Ana, who can use a who glue stick on a single craft project, you really should cash in on the savings a box of 30 glue sticks gets you, on Amazon.)
Next pass out a gingerbread man, to each person playing this game.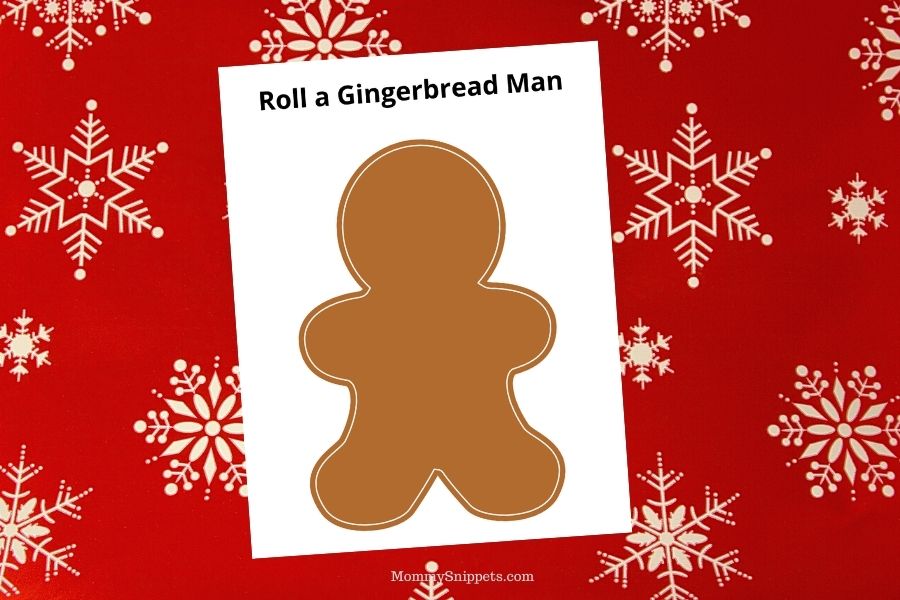 Starting with the youngest first, take turns in throwing the die.
Thus begins the decorating of the gingerbread man.
For example, if Ana gets a 5 when she rolls the die, she gets to pick an accessory/essential of choice, corresponding to the number 5.
Which in this case would be either a smile face, a green elf's hat, losing a turn (if picking a bow), or a pair of blue buttons.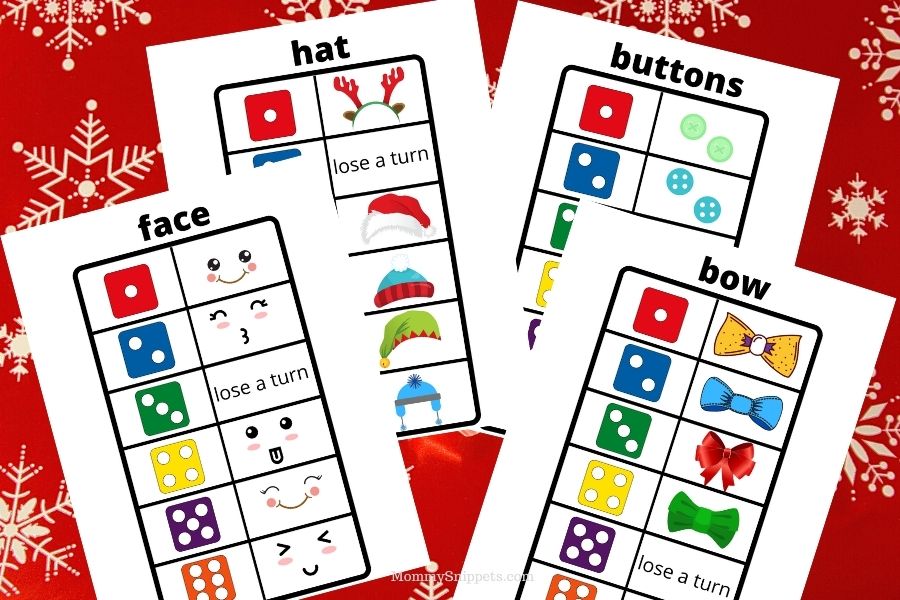 Continuing taking turns till the first person completes making his gingerbread man.
This is easy enough for younger kids to play and yes, no limits on the number of people who can play.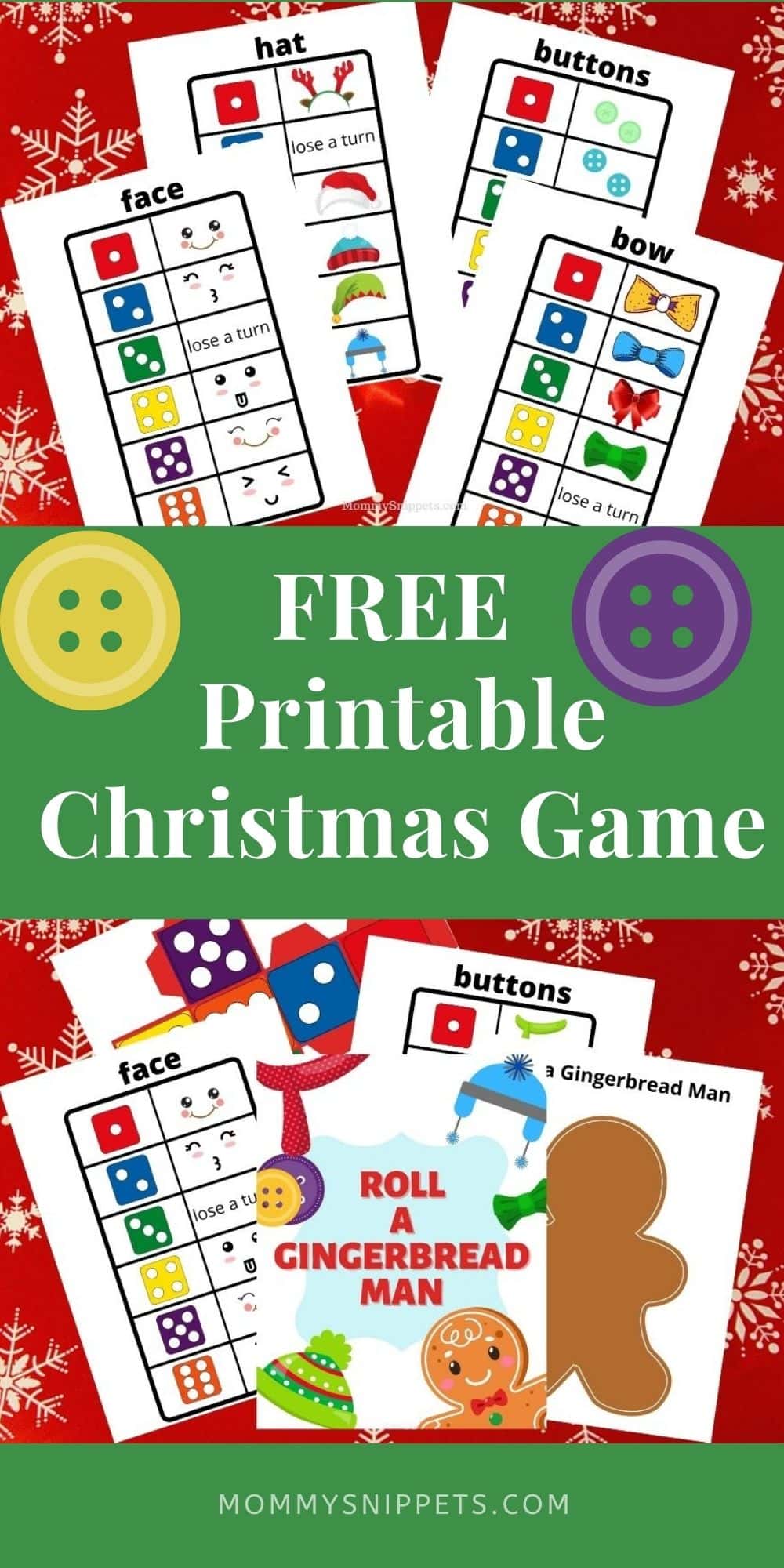 Oh, and once done, whip up some gingerbread dough and enjoy gingerbread men, gingerbread planes, or gingerbread Christmas trees!
Looking for easy Christmas treats to make/bake this week?
These 3 ingredient Christmas Pretzel Treats,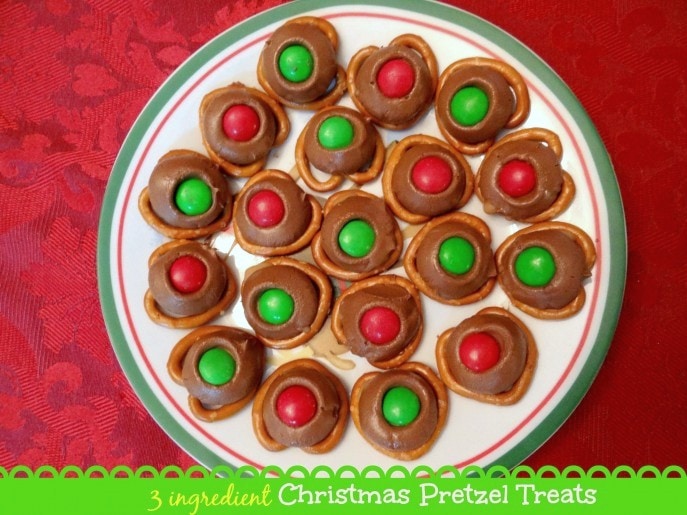 and 3 ingredient Festive Peanut Butter Rice Krispie Treats are two popular posts, this week.
Looking for more Christmas printables? Click on the image below, or visit the Christmas Printables Hub.
There's so much fun stuff for the kids, on there!

Check out all our favorite Christmas Resources.
I'd love to hear from you. Hop over to chat with me on Facebook and/or Twitter