How to Make Easy No Spread Sugar Cookies
This post contains editorial samples and/or affiliate links to products I recommend. While this adds no additional cost to you, I will earn a small commission on any sales made.
I've tried way too many sugar cookie recipes, and can finally say this is, by far, the best easy no spread sugar cookie recipe you will find!
You know how some recipes have a hundred variations out there, and it's hard to find the one that your family loves? If you've been on the hunt for a good no-spread sugar cookie recipe, you have to try this one.
I've tried countless sugar cookie recipes, and I can finally say this is, by far,
my favorite, easy no spread sugar cookies recipe.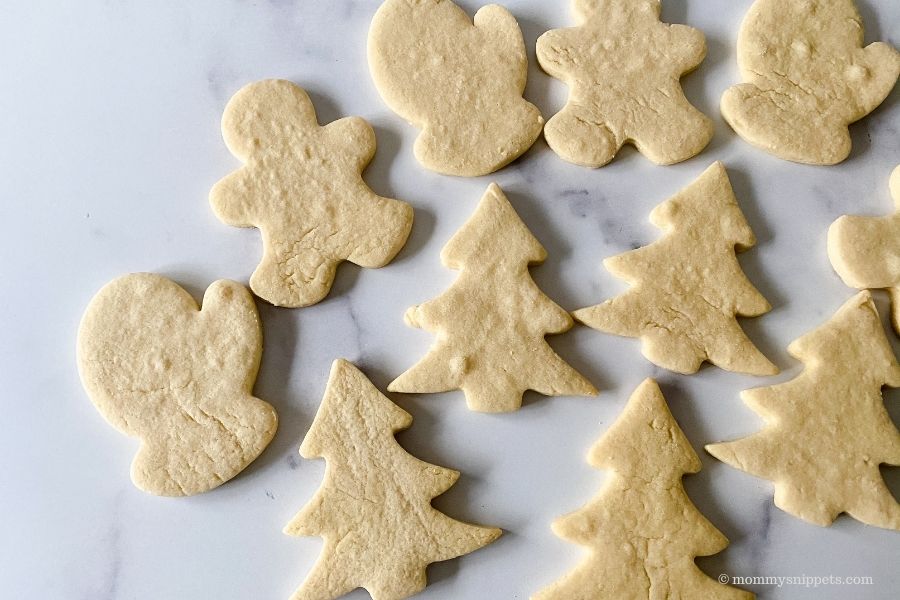 It does not bloat, or spread.
And when you bite into a cookie, you get that crisp bite, and just-the-right-amount-of-chewy insides.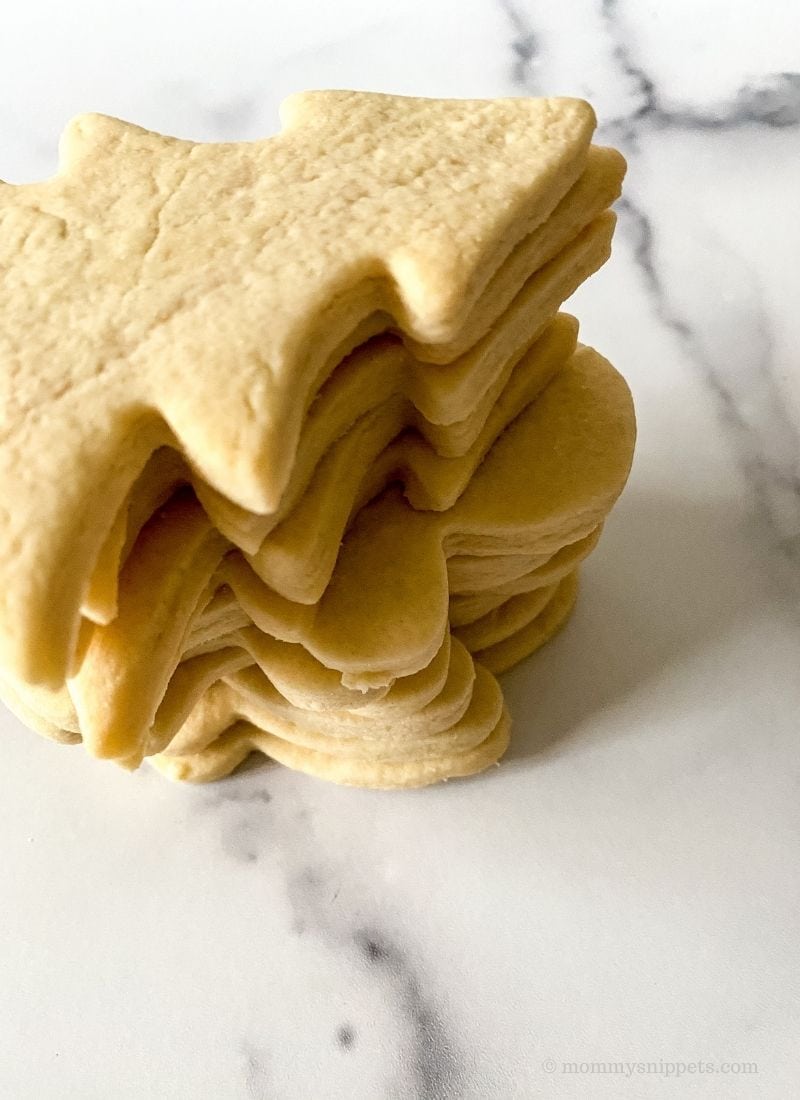 But the proof is in the pudding, right?
After tasting our first batch, it gets full points!
These no-spread sugar cookies taste great as is, or with a thin layer of cream cheese frosting, or a glaze.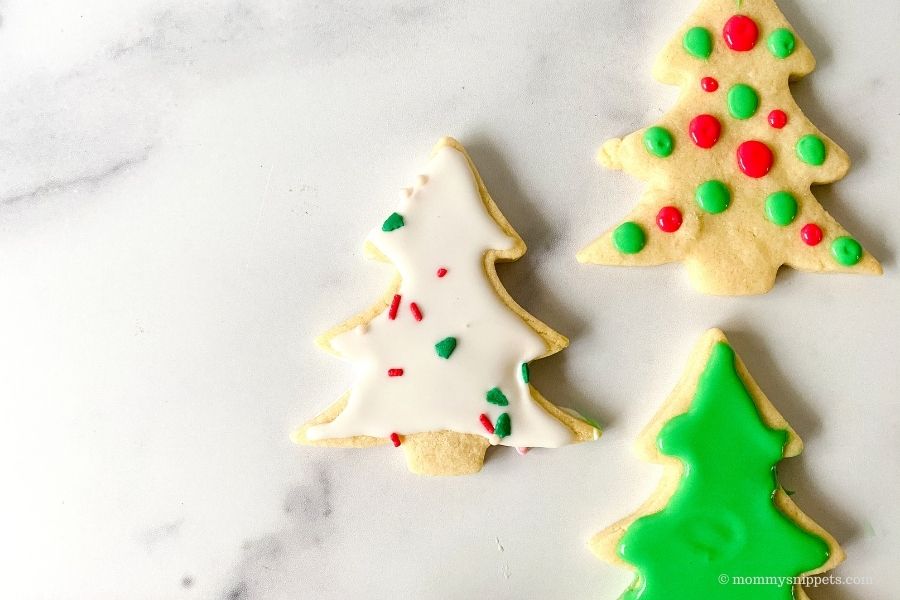 You could even bake a batch of sugar cookies, make 3 or 4 cream cheese frosting bags (with different colors),
package everything in a box,
and drop this off for a friend with kids.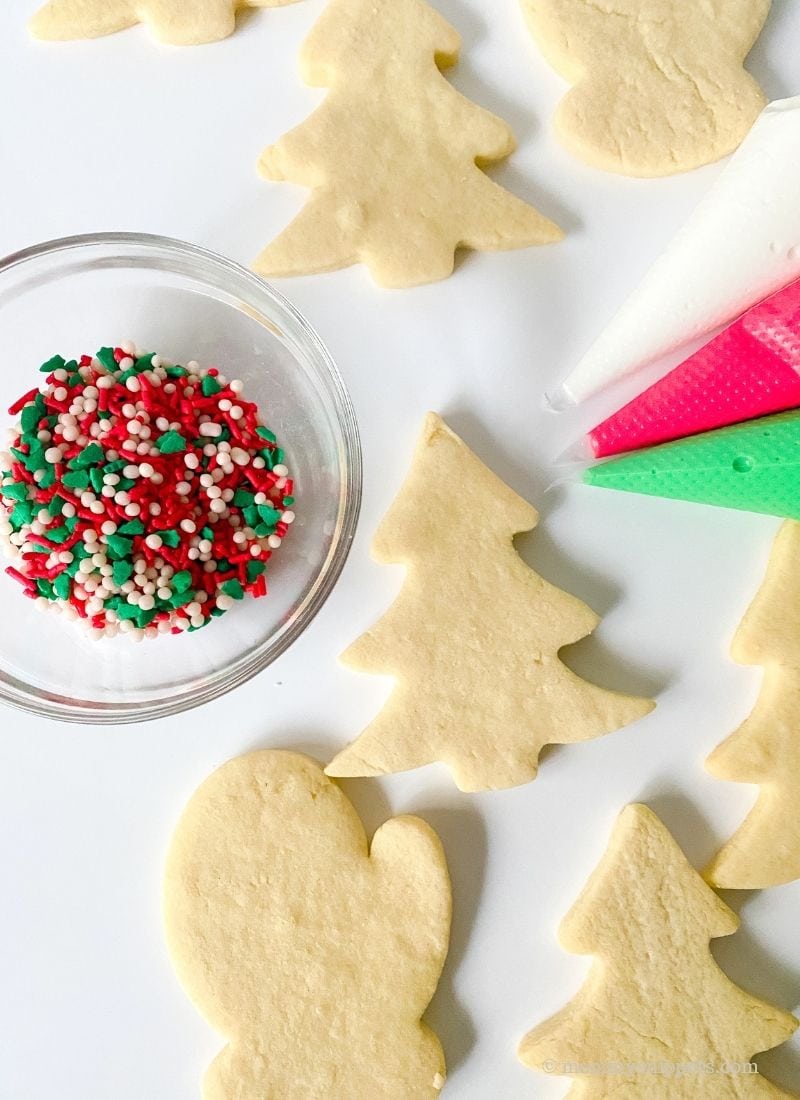 Enjoy making these cookies with your kids.
Holiday baking does not need to be stressful!
Make those memories, ignore the imperfect shapes, the flour on the floor,
and just try to have a little fun.
Ready to try out my recipe?
But wait, before you print off the recipe, you will want to print off this baking substitutes cheat sheet!
I know I've been caught without ingredients for a baking recipe and have had to frantically google ways to ensure the recipe turns out great.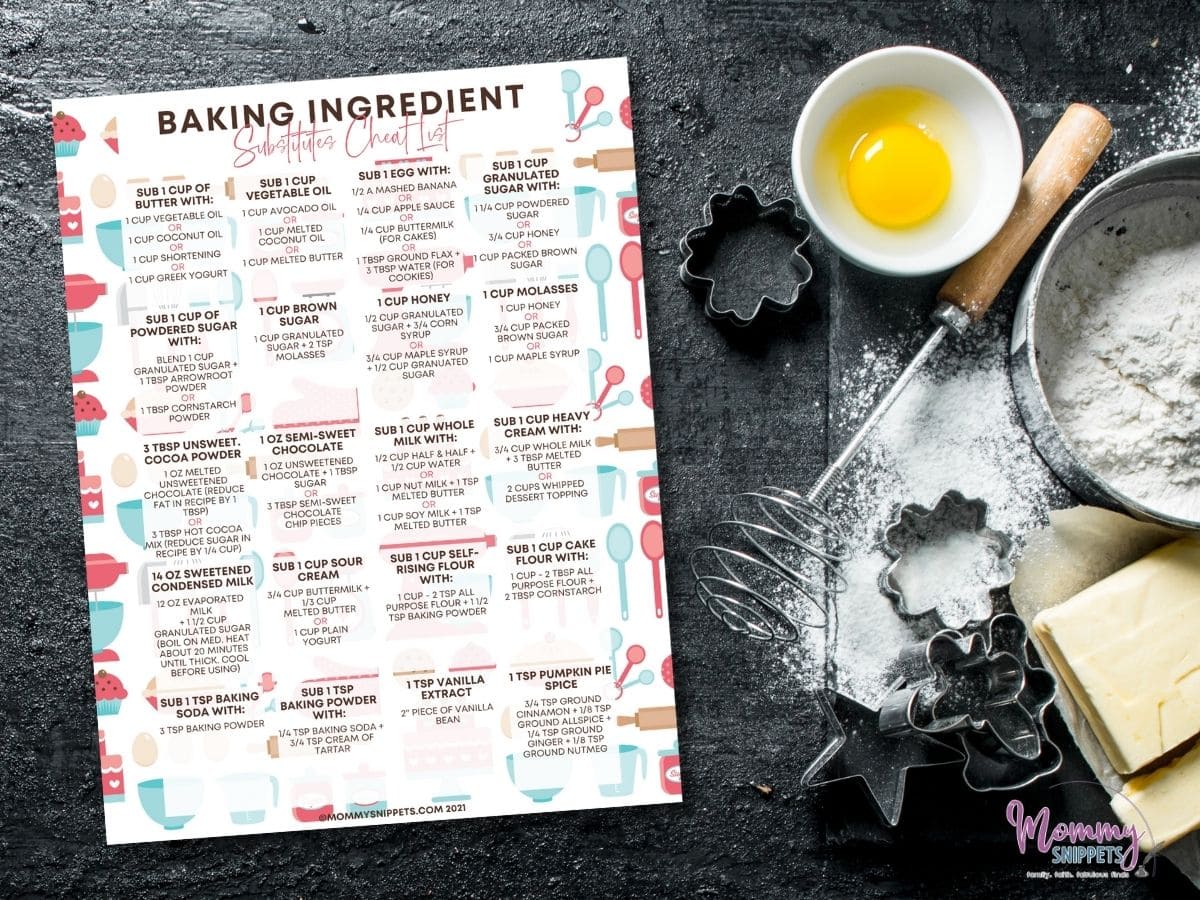 If you've signed up for my newsletter, use the exclusive library access password to get into the library.
If this is your first time accessing a Mommy Snippets printable, please sign up for my newsletter to get the exclusive password. This one password will give you access to all the printables in the Mommy Snippets Community Printables Library for FREE!
Feel free to download and print all the printables in my Free Community Printables Library.
There are lots of great holiday resources for the kids, especially and yes, these recipe cards too!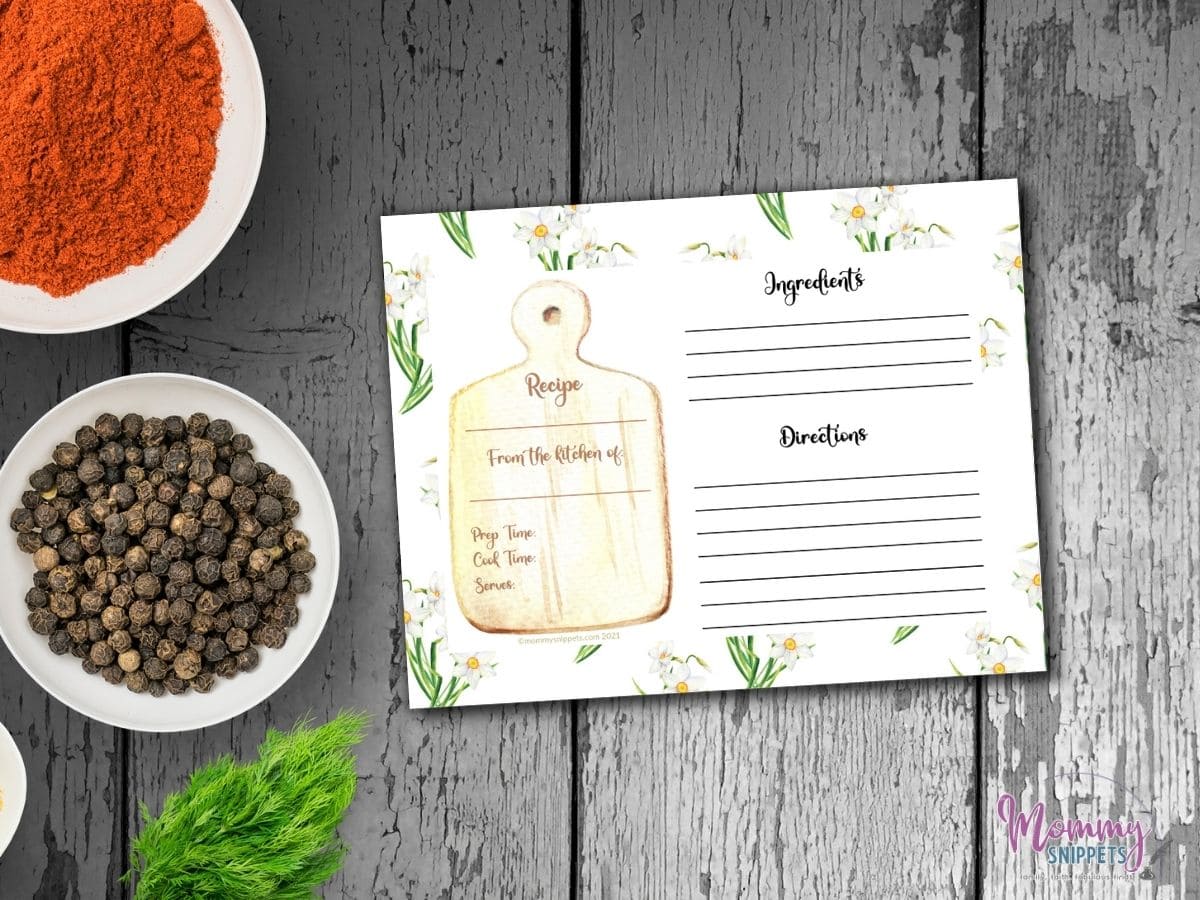 Ready for my no spread sugar cookie recipe?
Here you go!
The No Spread Sugar Cookie Recipe You Have Been Waiting For!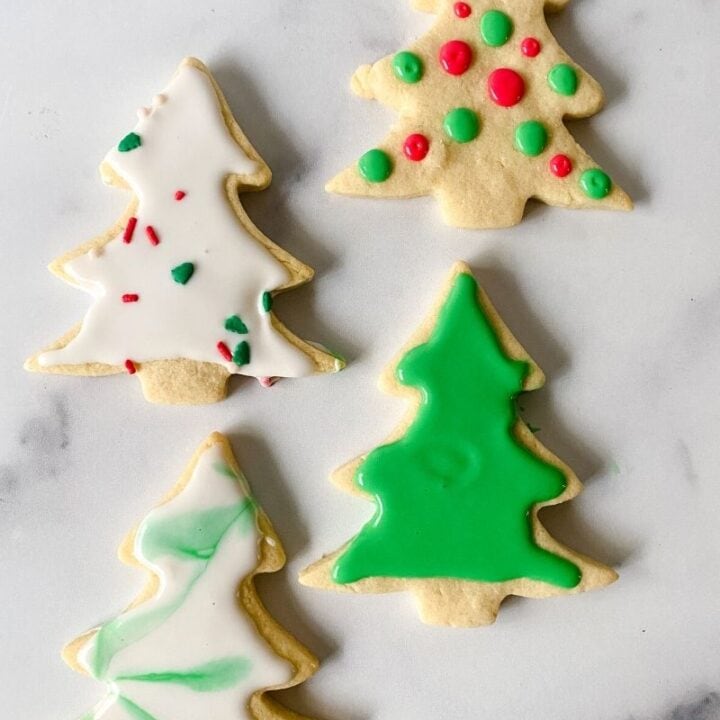 No Spread Sugar Cookies Recipe
Prep Time:
5 minutes
3 seconds
Cook Time:
12 minutes
10 seconds
Additional Time:
20 minutes
15 seconds
Total Time:
37 minutes
28 seconds
You won't use another sugar cookie recipe after trying this no spread version
Ingredients
Cookie Dough:
1/2 cup softened unsalted butter
1/2 cup light brown sugar
1/4 cup granulated sugar
1 large egg
1 tsp vanilla
pinch of salt
1.5 cup All Purpose flour
extra flour for rolling out
Glaze
1 pound powdered sugar
1/4 cup corn syrup
1/4 cup water
1/2 tsp clear vanilla (regular vanilla is fine but the glaze will need to be colored)
Red & Green GEL food colors.
Instructions
Preheat the oven to 350F
Cream together butter and sugars (3-5 mins) depending on speed of mixer
Add egg and vanilla. Mix until incorporated.
Add flour and salt. Mix until dough forms.
Sprinkle a dusting of flour on your work surface.
Knead your dough gently to bring it together before rolling it out.
Lightly flour the top of the dough and make sure any exposed surface area your dough can
touch is floured.
Roll out dough.
Cut out shapes and place onto a parchment lined baking sheet.
Bake for 10-12 mins
Allow cookies to cool on pan 15-20 min before icing.

Glaze Icing Instructions:
1. Add powdered sugar, corn syrup, water and vanilla to a bowl.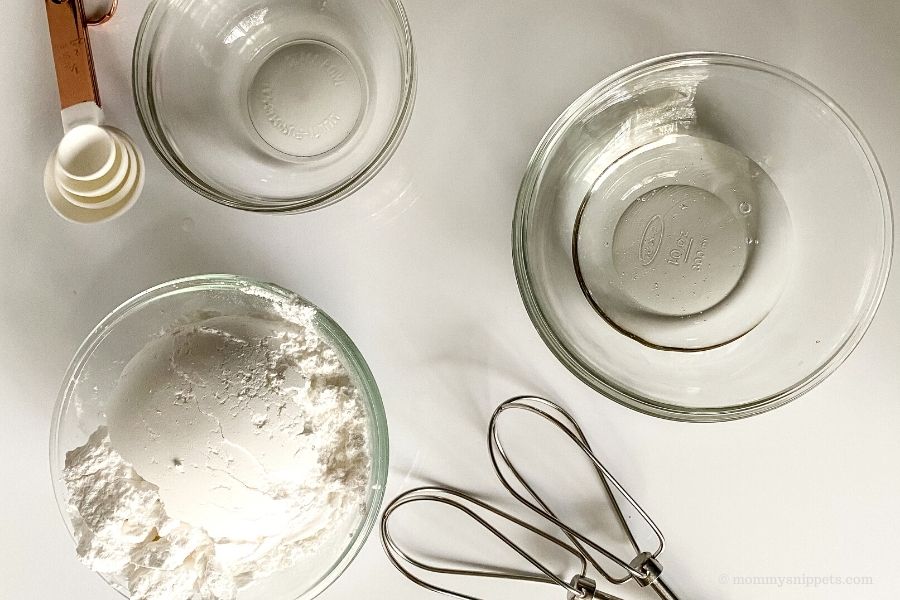 2. Mix with an electric mixer until fully mixed in.
3. For a bright white icing you will need to add 3-4 drops of white gel coloring.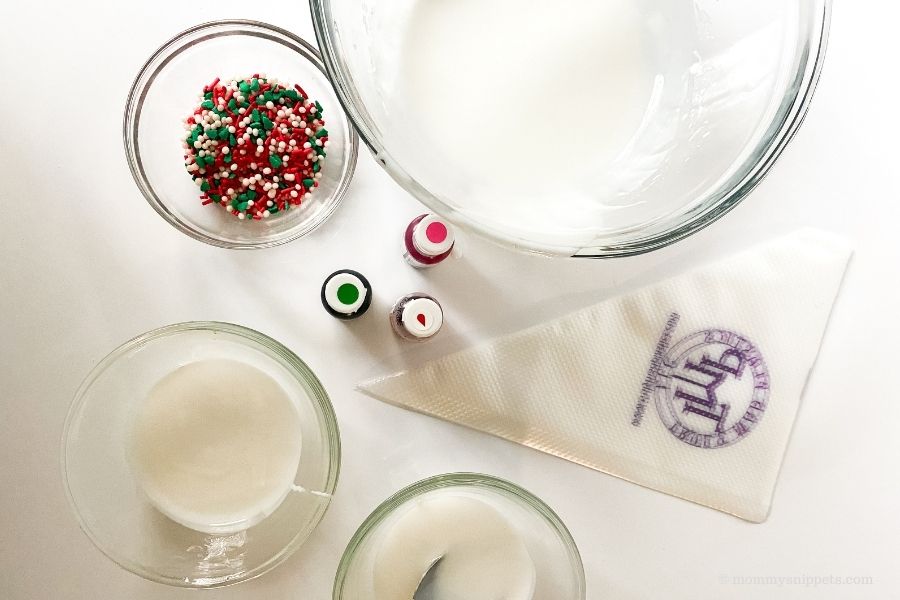 4. Icing should be thick not runny. If it's runny, it will run off the cookie.
5. Separate icing into smaller bowls and color with a drop of gel food coloring.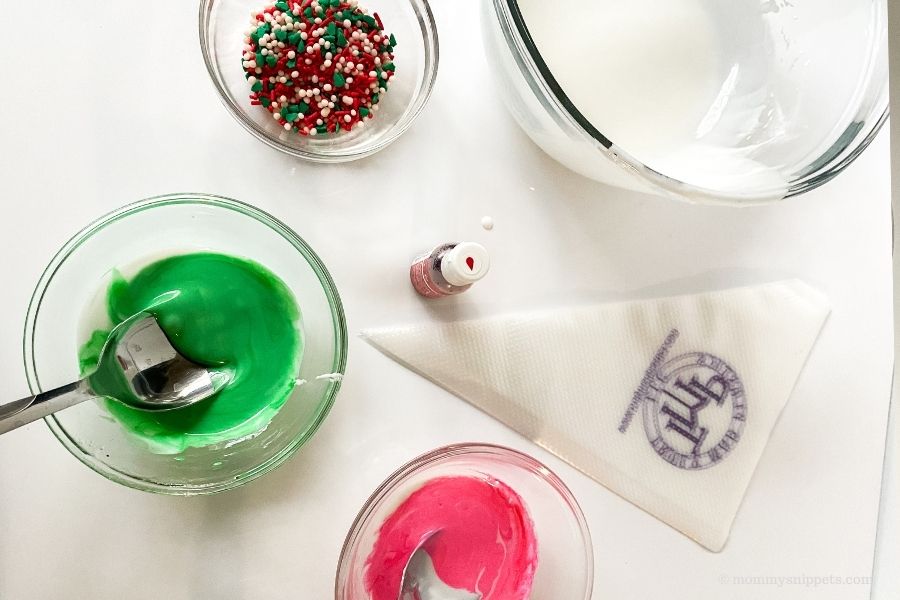 Notes
Notes for glaze:
Gel colors are strongly recommended to change the color of the icing. Using a liquid based
color will change the consistency of the icing and also won't be as vibrant.
For a bright white icing, you'll need some white gel coloring. Using the white color can also help
create pastel colors when mixed with darker tones.
If the icing is "runny" add sifted powder sugar so that you avoid clumps in your icing.

To make dark colors it is a two step process:
Red: Make deep pink icing (2-3 drops) then add 1-2 drops of red gel food coloring.
Black: Make brown icing (1-2 drops) then add 2-3 drops black icing
Do not try to make red icing without making it pink with pink gel color first. Red plus white
equals pink. No matter how much red color you add to white icing it's not going to turn a deep
red
Recommended Products
As an Amazon Associate and member of other affiliate programs, I earn from qualifying purchases.
Ooh, something else I love doing is adding a dash of almond extract to my glaze or cream cheese frosting to make the overall flavor profile taste like marzipan.
Mmmm, yum!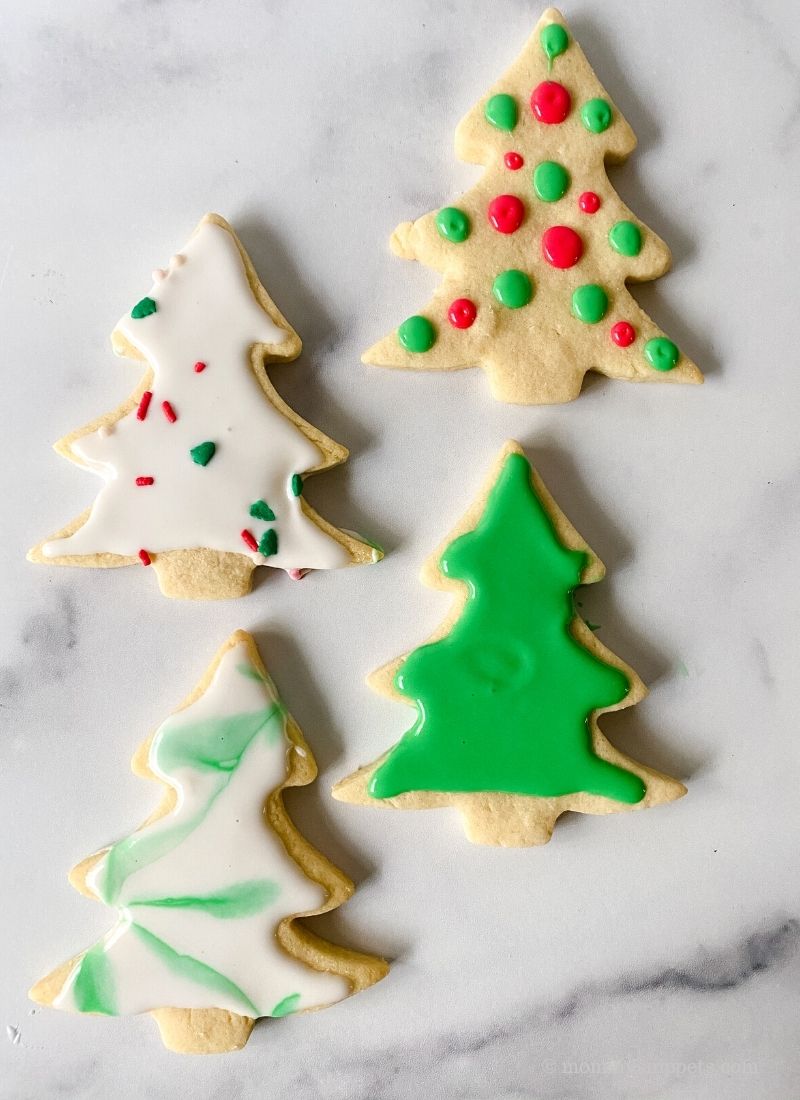 Do you have a favorite sugar cookie recipe?
Perhaps one that has been passed down several generations?
Feel free to link to it in the comments. I would love to give it a try!