With Dr Seuss' birthday on March 2nd, our household is celebrating Dr. Seuss all day this week!
So this morning, while big sister was away at school, my two and a half year old made Red Fish, Blue Fish props for our Red Fish, Blue Fish story session later this evening.
This is an easy craft for any toddler or preschooler to do independently. An adult's assistance is only required to cut the tail and stick the same to the plate (and the ice-cream sticks if you plan to make these puppets.)
Here's what you need: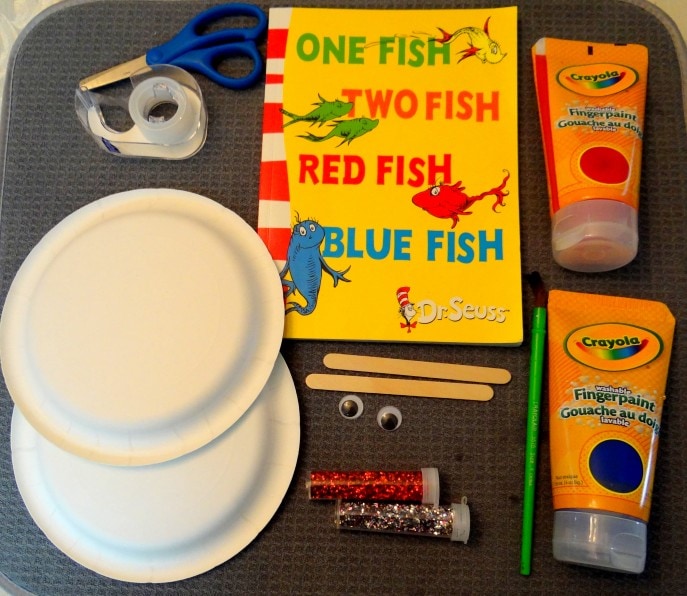 Quarter plate sized paper plates (You can use larger but if you're making these puppets you may need larger "puppet" sticks)
Blue and Red washable paints
A paint brush
Glitter (optional)
Googly eyes
Ice-cream sticks (optional)
A pair of scissors
Cello-tape
Making the fish
.
This is the fun part as your child gets to do everything independently.
.
Step 1: Paint the paper plates all through…
1 red and 1 blue. (
You can even get your child to finger paint this!
)
.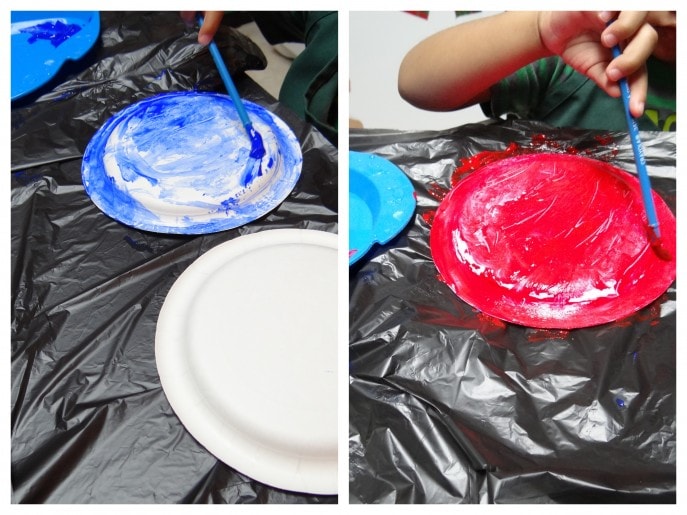 Step 2:
Shake the glitter onto the plates while the paint is still dry to allow the same to stick minus any glue!
..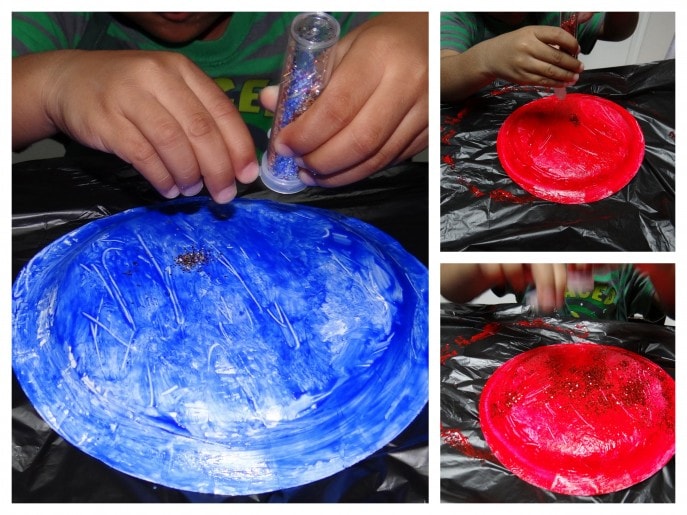 Step 3: Stick the googly eye on as well.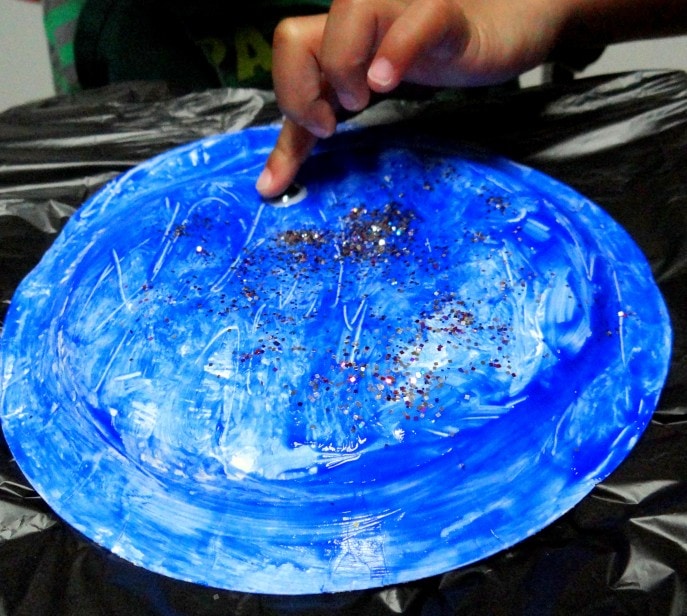 Step 4: Now here's where the adult steps in. Once the paint dries, cut a small triangle out from the area adjacent to where your child has stuck the eye. This becomes the tail. Stick this on at the back, with a strip of cello-tape. /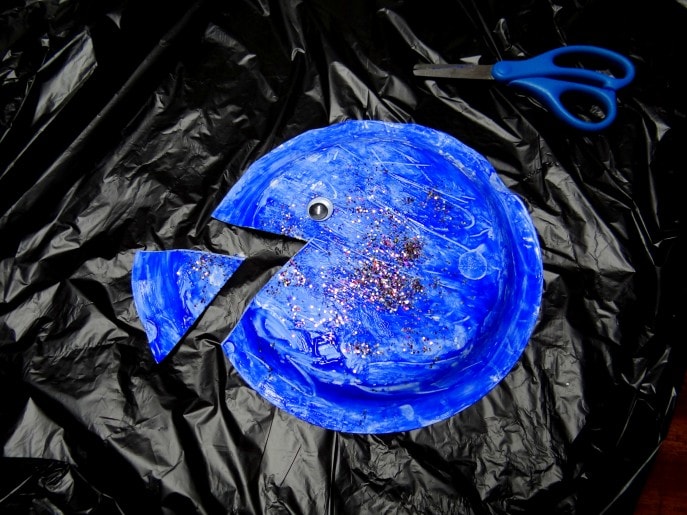 Step 5: If you want to make your fish puppets, all you need to do is tape the ice-cream sticks to the back and then you're done!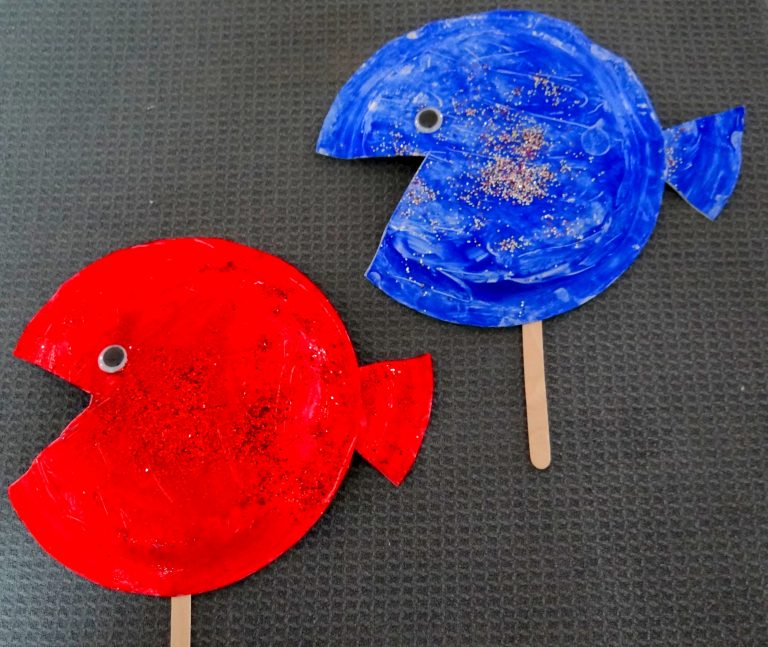 Aren't these adorable?
Enjoy reading the story out to your kids and treasuring their proud, accomplished expressions as they hold their props up!