Over the years there have been a number of things we've put into the kids playroom but only a handful really stand out as worthwhile investments.
This alphabet mat,
being one of them…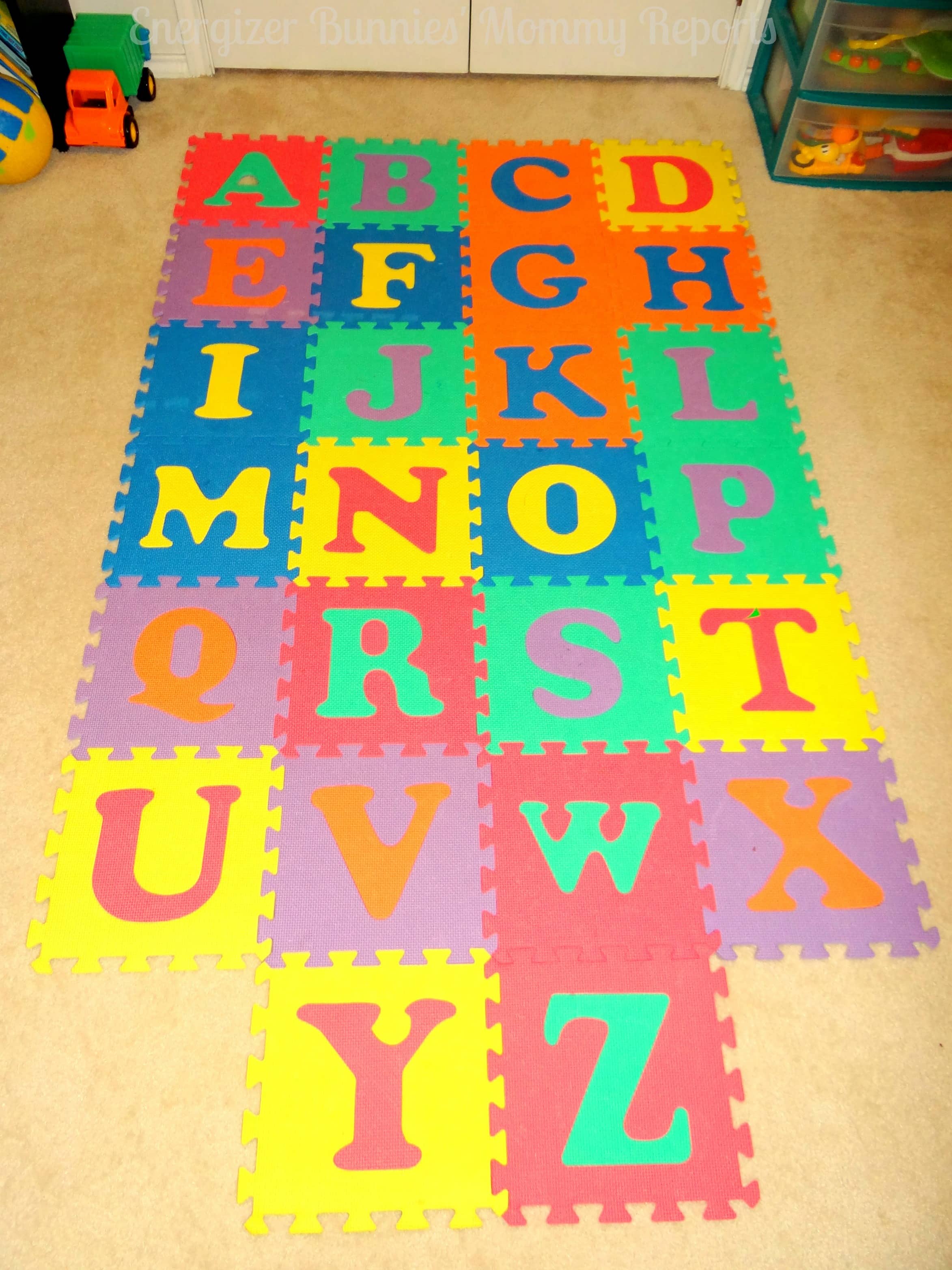 I still remember buying this from Lowes a little over 5 years ago, wondering whether it would be worth the 20 odd dollars we were spending.
And here we are 5 years later, with it going strong!
This mat was initially bought to add a punch of color to Bunny girl's room but over the years it has proven to be more than just part of the room decor.
It soon became a learning aid for Bunny girl…
and now Bunny Boo.
Definitely a fun way to teach your preschooler the alphabet!
The game we play is Alphabet Hop.(Well, I couldn't think of anything more creative!)
We initially started off by standing on an alphabet and calling it out. Once he began to recognize the letters we'd do the Alphabet Hop.
I call out a letter and he hops (in a 2 year old's dictionary jumping equates hopping!) to the letter…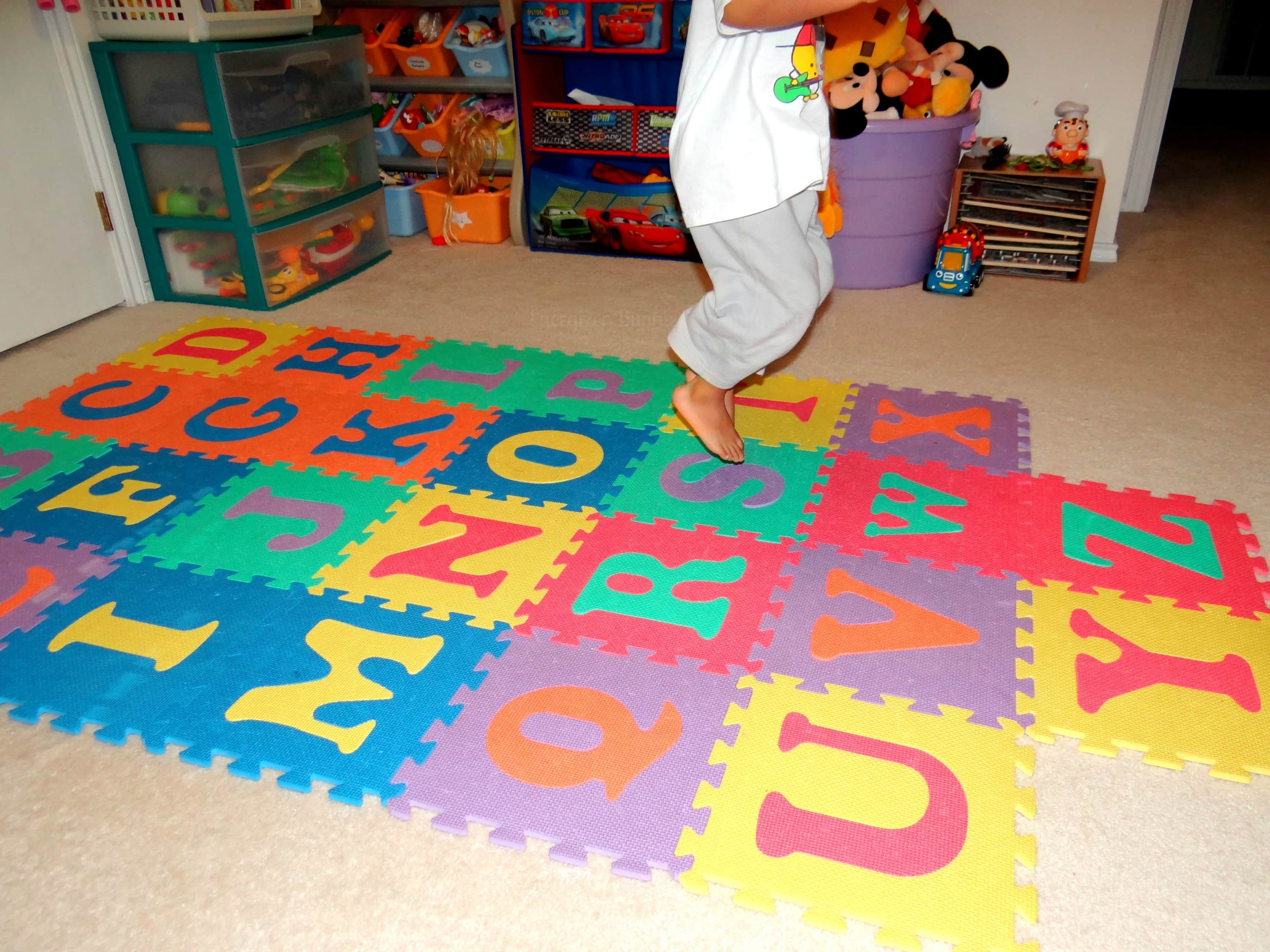 and then we do a little cheer!!
We also step it up a little by asking him to call out the color of the square he lands on and the color of the letter called out.
My little man loves the "game" while this Mama just loves all the learning that gets done in the process!
Do you (or did you) play learning games with your little ones? I'd love more ideas!