Paper Plate Tambourines (A Kids Craft Tutorial)
This post contains editorial samples and/or affiliate links to products I recommend. While this adds no additional cost to you, I will earn a small commission on any sales made.
The other day the children had some friends over and we decided to do a "on the spur of the moment" craft. Keeping in mind I had to think of something a 20 month old, 3 year old, 5 year old and 9 year old could do with little help, "paper plate tambourines" were my best bet.
If you have
1. Paper Plates
2. Crayons/Markers/Color pencils
3. Colored Paper/Construction Paper
4. Beans/Rice/Pasta
5. A glue stick and
6. A stapler
lying around, then you're all set to make some music!
First get your child to "decorate"  paper plates with the colors/crayons/markers. (You can even use paint but with little ones this tends to get a little too messy)
Cut up strips of colored construction paper and have your child glue one end of each strip on the inner border of one of the plates.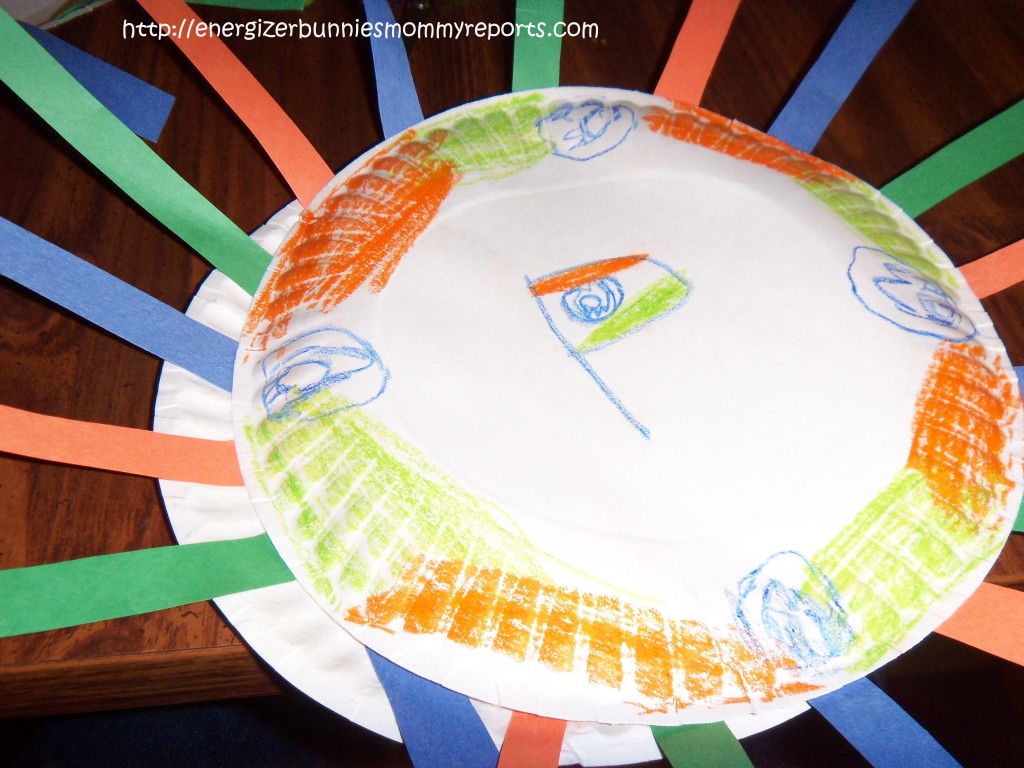 m
Once this is done, place a handful of beans/rice/ pasta in the center of the plate.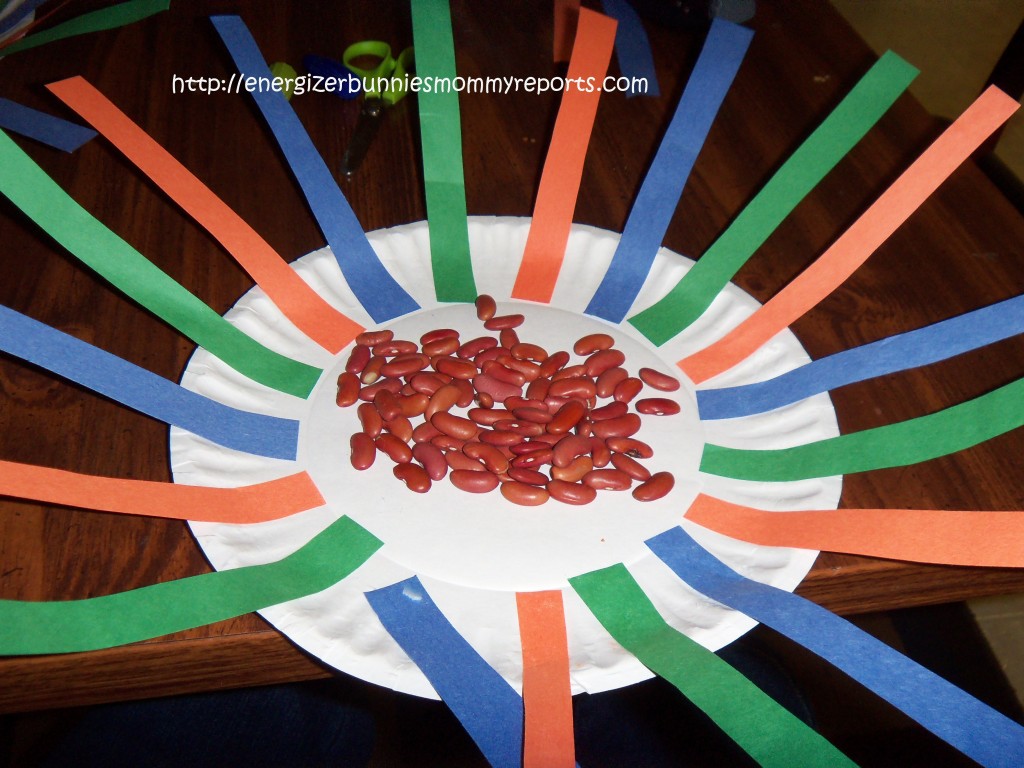 n
Finally, place the 2nd paper plate over the plate holding the beans/rice/pasta and staple around the border, making sure the contents are unable to slip through any gaps.
And voila, there you have it… Paper Plate Tambourines!!
.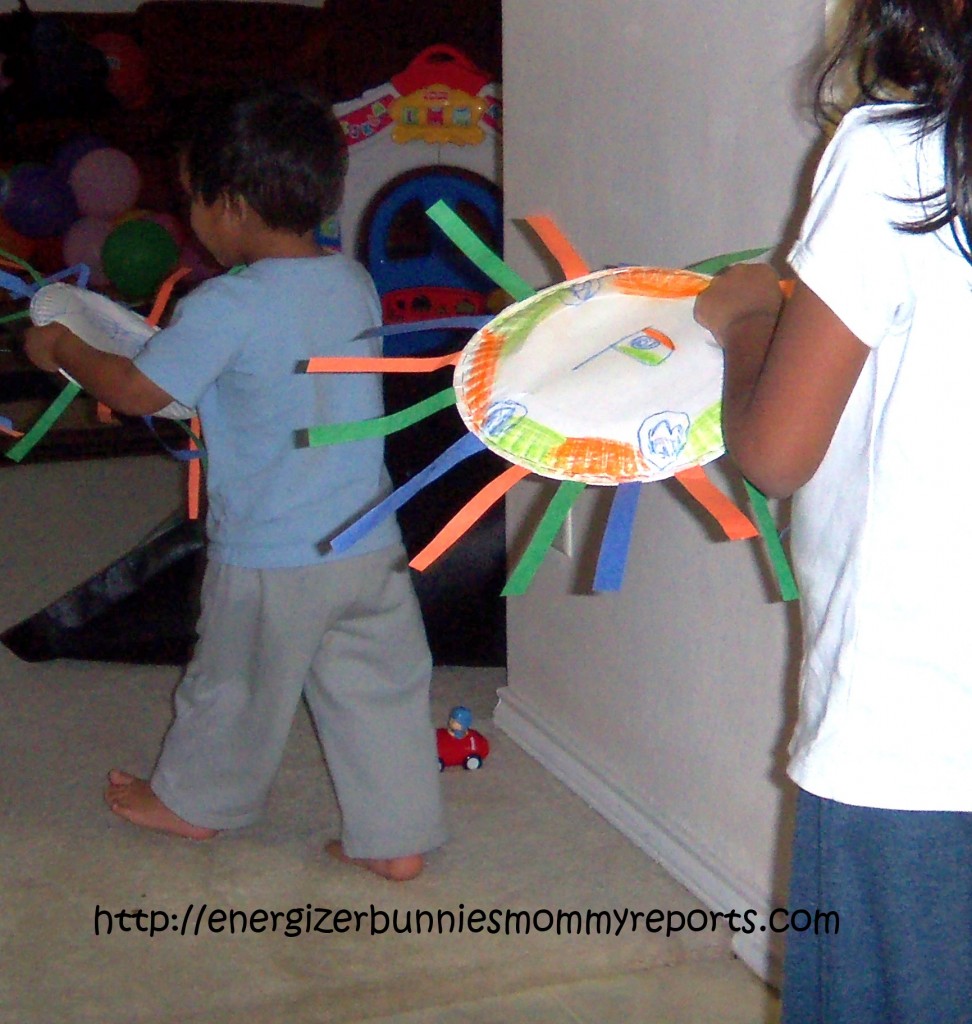 .
This is so easy to make and lots of fun for little ones especially. (Oh and this is a much quieter alternative to those noisy cymbal clanging tambourines you get in the store.)
The look of pure pride and accomplishment on Bunny Boo's face after he'd made his tambourine was priceless!