Free Printable Jesus Walks On Water Coloring Pages
This post contains editorial samples and/or affiliate links to products I recommend. While this adds no additional cost to you, I will earn a small commission on any sales made.
Download and print THREE free Jesus Walks On Water coloring pages with a Bible verse to memorize on each sheet.
The miracle of Jesus walking on water is a story kids love to hear.
This story is found in 3 gospels in the Bible, but it's only in the book of Matthew 14: 22-33 that the account of Peter walking on the water is mentioned.
This is yet another story where we find the disciples in a storm.
(Remember the other being the story of Jesus calming the storm?)
I love hearing giggles from the littles when the disciples think Jesus is a ghost walking toward their boat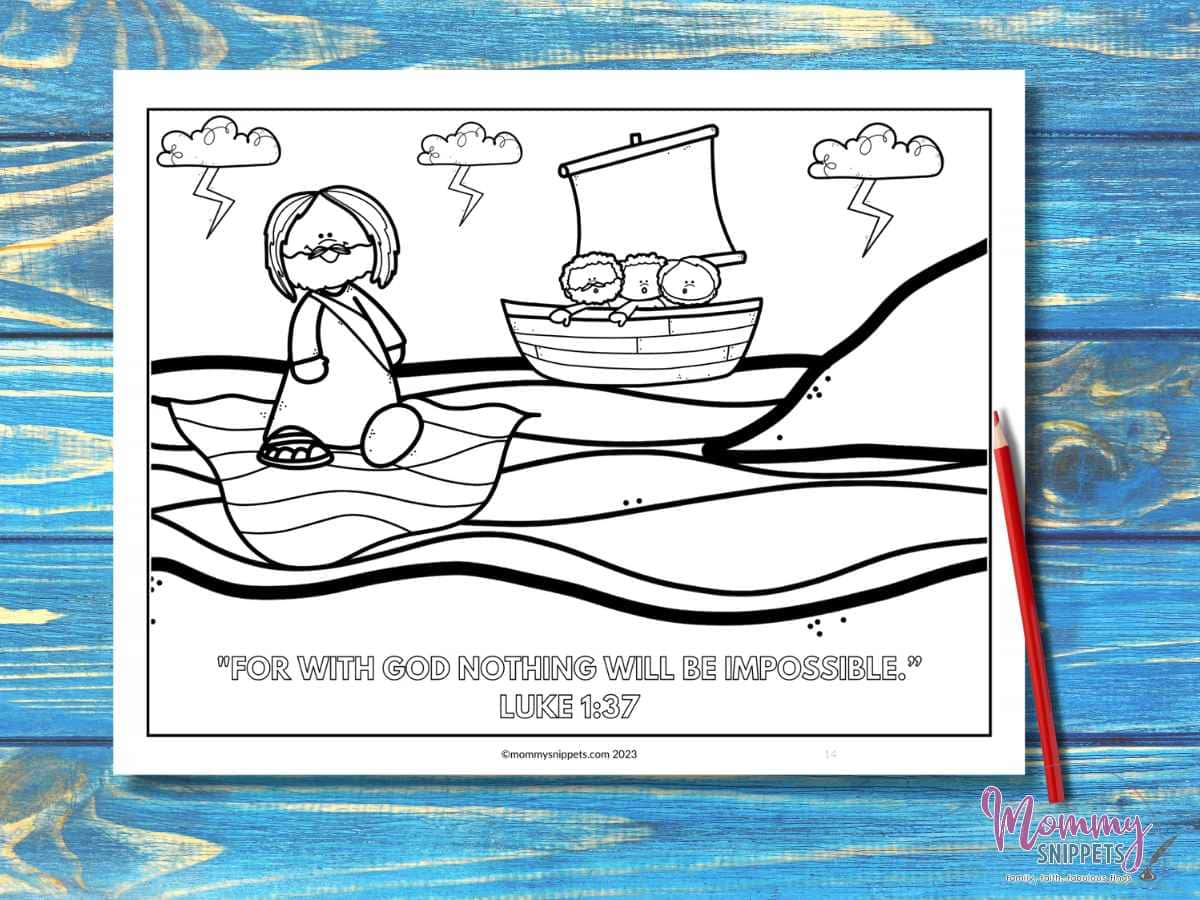 and the gasps when Peter starts to walk towards Jesus and then begins to sink.
The story is a simple one to understand, yet one packed with so many great lessons.
As you teach your child, a Sunday school class, or homeschool coop this story, please download and print the three coloring pages I've designed for this lesson.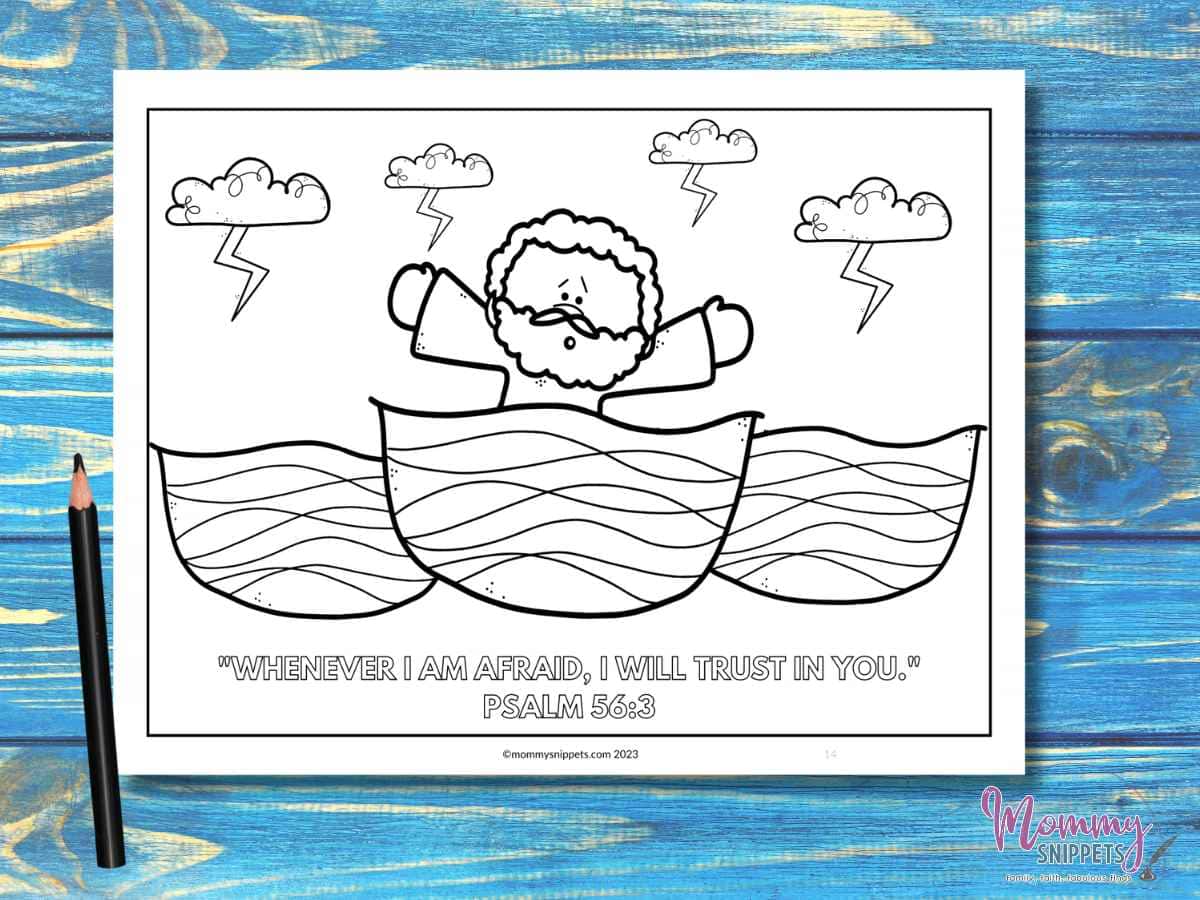 Free Printable Jesus Walks On Water Coloring Pages for Preschoolers and Lower Elementary Aged Kids.
Each Jesus Walks On Water coloring page includes a sweet illustration from the story, and a Bible verse kids can memorize.
Kids can color the pictures and the verses on each sheet.
The Bible verses include:
For with God, nothing will be impossible. (Luke 1:37)- the picture features Jesus walking on the water.
Whenever I am afraid, I will trust in you. (Psalm 56:3)- the picture features Peter sinking in the water once he takes his eyes off Jesus
Fear not, for I am with you. (Isaiah 41:10a)- the picture features Jesus helping Peter out of the water.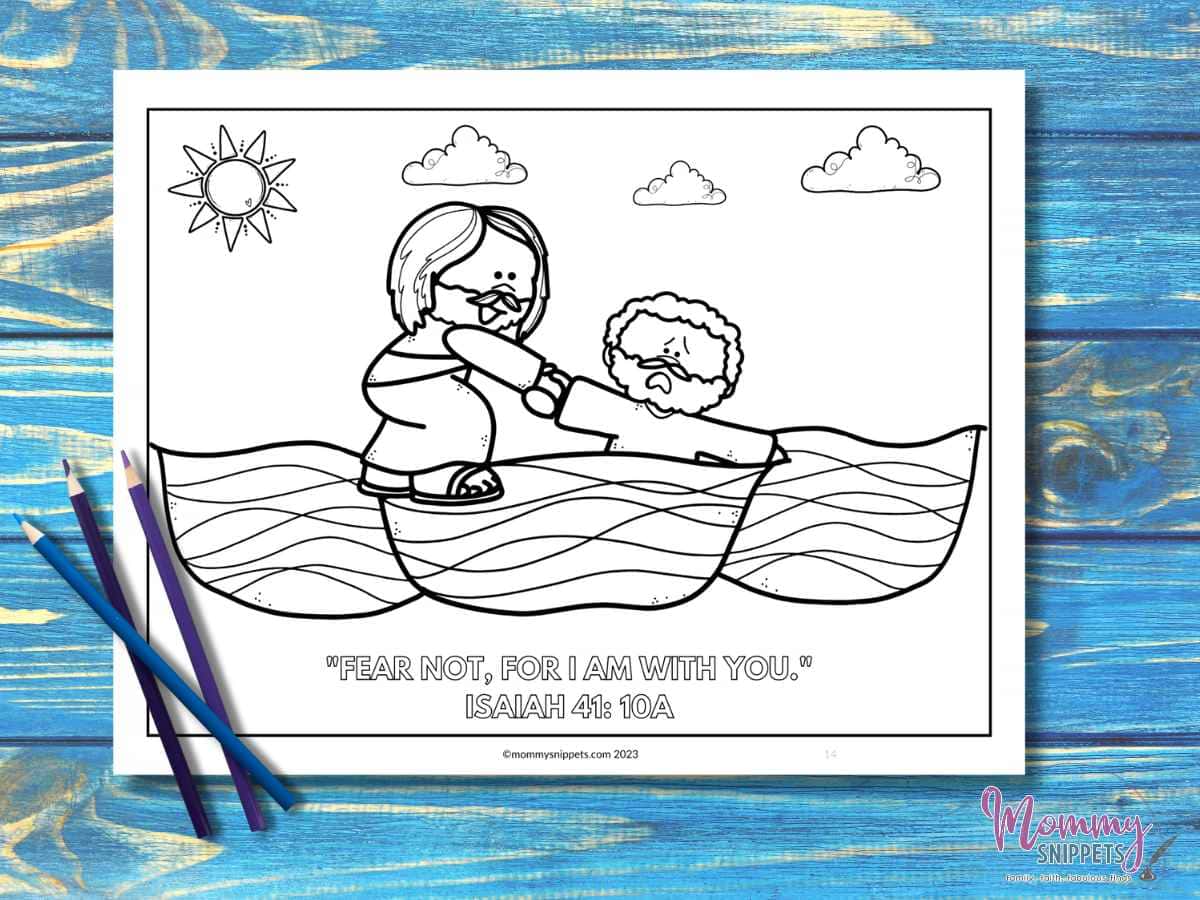 The Bible verses have been taken from the New King James Bible translation.
If you've signed up for my newsletter, use the exclusive library access password to get into the library.
If this is your first time trying to access a Mommy Snippets printable, please sign up for my newsletter to get the exclusive password. This one password will give you access to all the printables in the Mommy Snippets Community Printables Library for FREE!
I recommend using white multi-purpose paper
while printing these pages.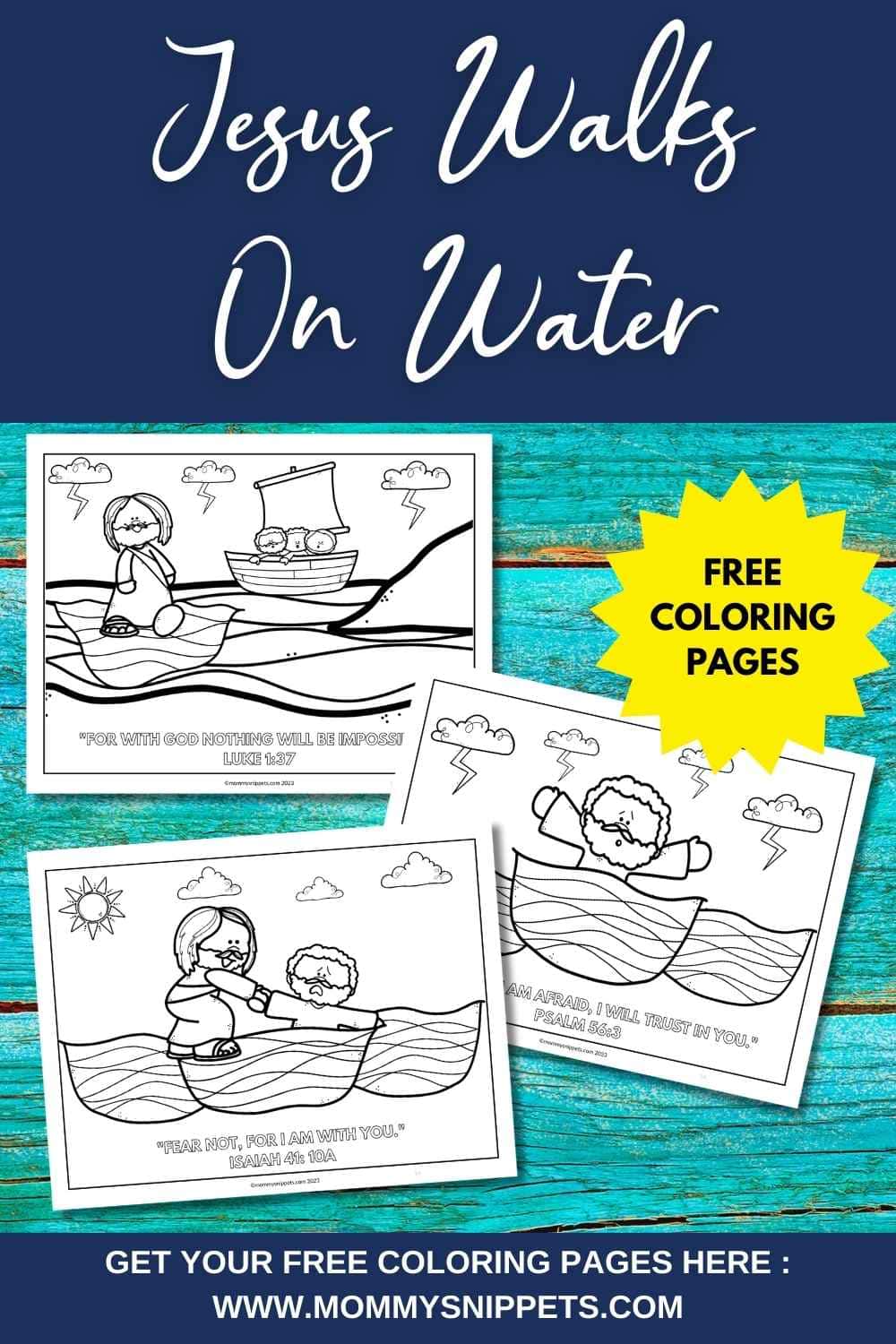 Looking for more Sunday School coloring pages and printable resources? Don't miss these:
Printable Bible Verses for Kids