Holiday Baking With Kids Is Not Stressful! 3 Ways to Make This Fun!
This post contains editorial samples and/or affiliate links to products I recommend. While this adds no additional cost to you, I will earn a small commission on any sales made.
Is holiday baking with kids a little stressful? Make this Christmas tradition FUN with these three easy-to-remember tips!
Holiday baking with kids is something many families are intentional about making a part of their annual Christmas traditions.
True, it can get to be messy but the time you spend with the kids in the kitchen is priceless.
Yes, clean-up can be overwhelming especially when one of your kids decides it's time to play "confetti time" with the sprinkles or have a flour war with a sibling, but remember, these are memories the kids will cherish for a lifetime.
May we choose to look at holiday baking a little differently this year.
This is a sponsored post, nevertheless, all opinions are my own
3 Ways to Make Holiday Baking With Kids FUN!
As a rule, I resist making our favorite Christmas cookies during the year, just to make each bite all the more savored, and special.
I will have to admit it took me a few Christmases to realize that a clean kitchen and impeccably shaped cookies were not the goals.
The focus was on making memories and basking in the sound of excited, little giggles, over perfection!
It wasn't easy but I knew I didn't want holiday baking with my kids to have to be a stress-filled chore.
Yes, a chore!
If this resonates with you, be encouraged.
My babies are now 7, 11 and 15, and holiday baking is on top of our list of favorite Christmas traditions.
These three tips helped me.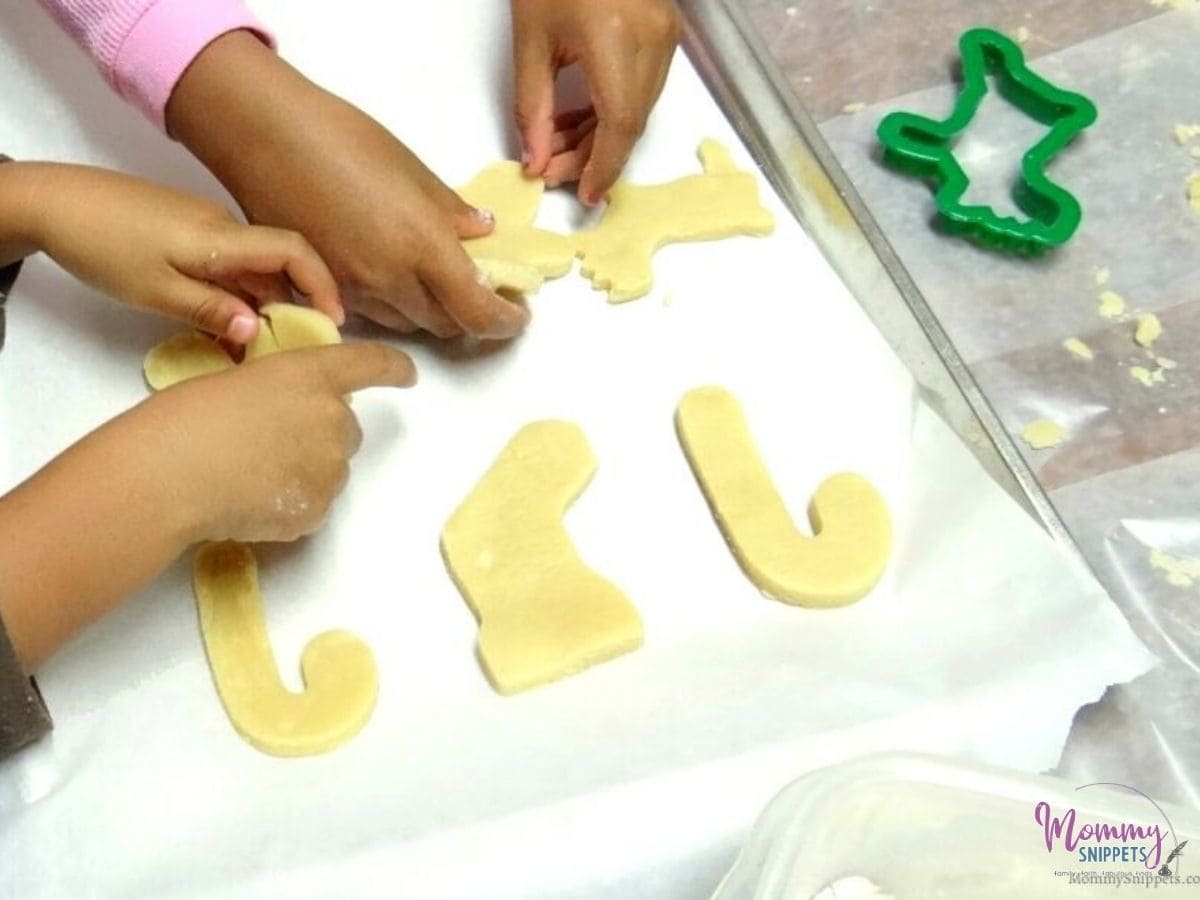 To help you stay on the stress-free track, keep this acronym, FUN, in mind.
1.

F

orget about the mess the kids are making.
You can always clean up later!
Apparently, flour being thrown to the floor, flour fights, cookie dough smeared on table counters and cookie dough in one's hair are all part of cookie making…
in a child's manual of how to have the best time ever!.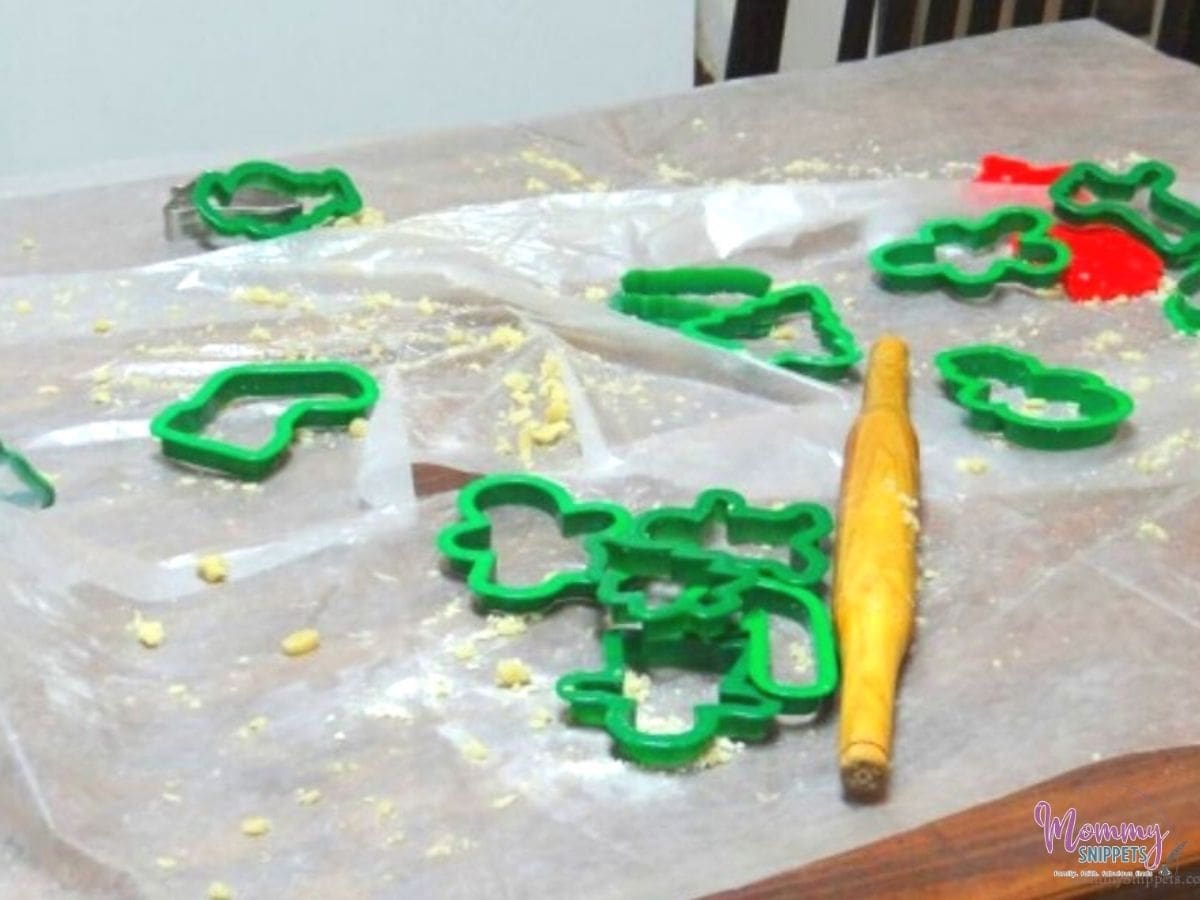 Here are two helpful tips:
a. Tape wax paper on the table or countertop you plan to do all your cookie dough rolling and shape cutouts on.
It makes it easier to clean up and rolling out the dough is easier.
b. Consider investing in an effective clean-up helper, like the Neato D9 Intelligent Robot Vacuum.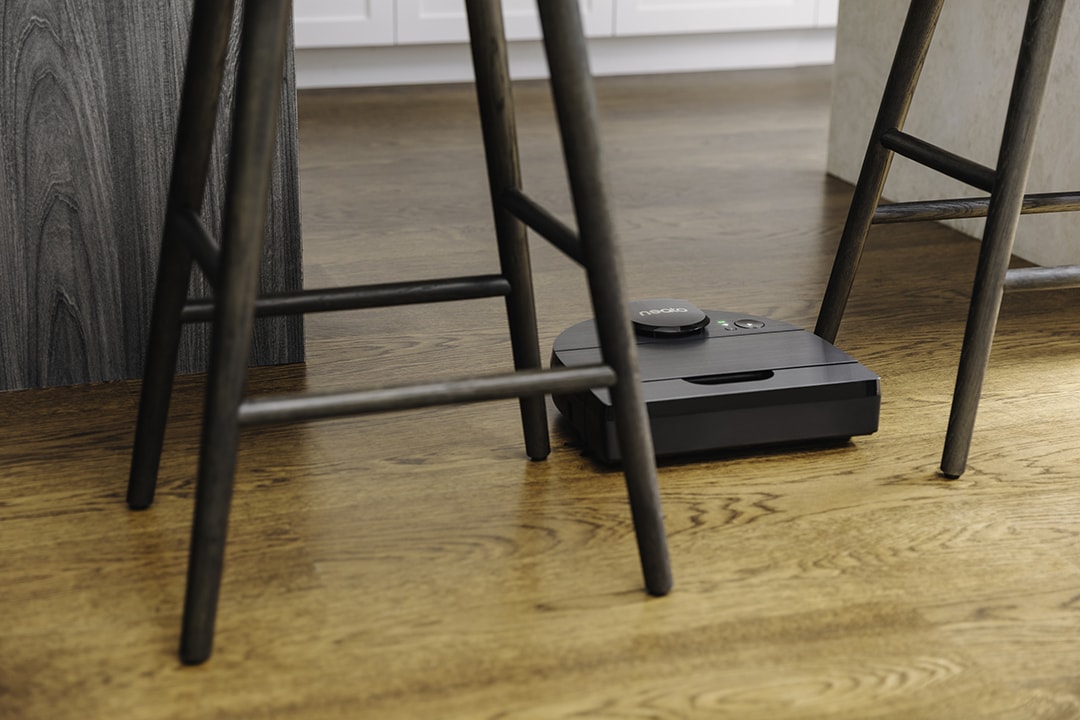 Seriously, convenience is this intelligent robot vacuum's second name!
Tell me, who would say no to a vacuum that:
Captures 99.5% of allergens and fine dust particles as small as 10 microns, besides all those cookie crumbs, fragmented sprinkle bits, and sugar granules?
Clean large spaces (to be specific, up to 1600 sq. feet in a single charge), with a 200 minute run time before needing to auto-recharge, even in the dark?
Is effective on any surface-yes, hardwood, carpet, or tile? And wait, it's more effective than other round robots because of its signature Helix Multi-Surface Brush.
This right here will help make holiday baking,
any day baking,
why clean up, on the whole, less stressful!!
Pet parents, if you have a Jingle, you, like me, will want to be thinking of considering this investment big time!!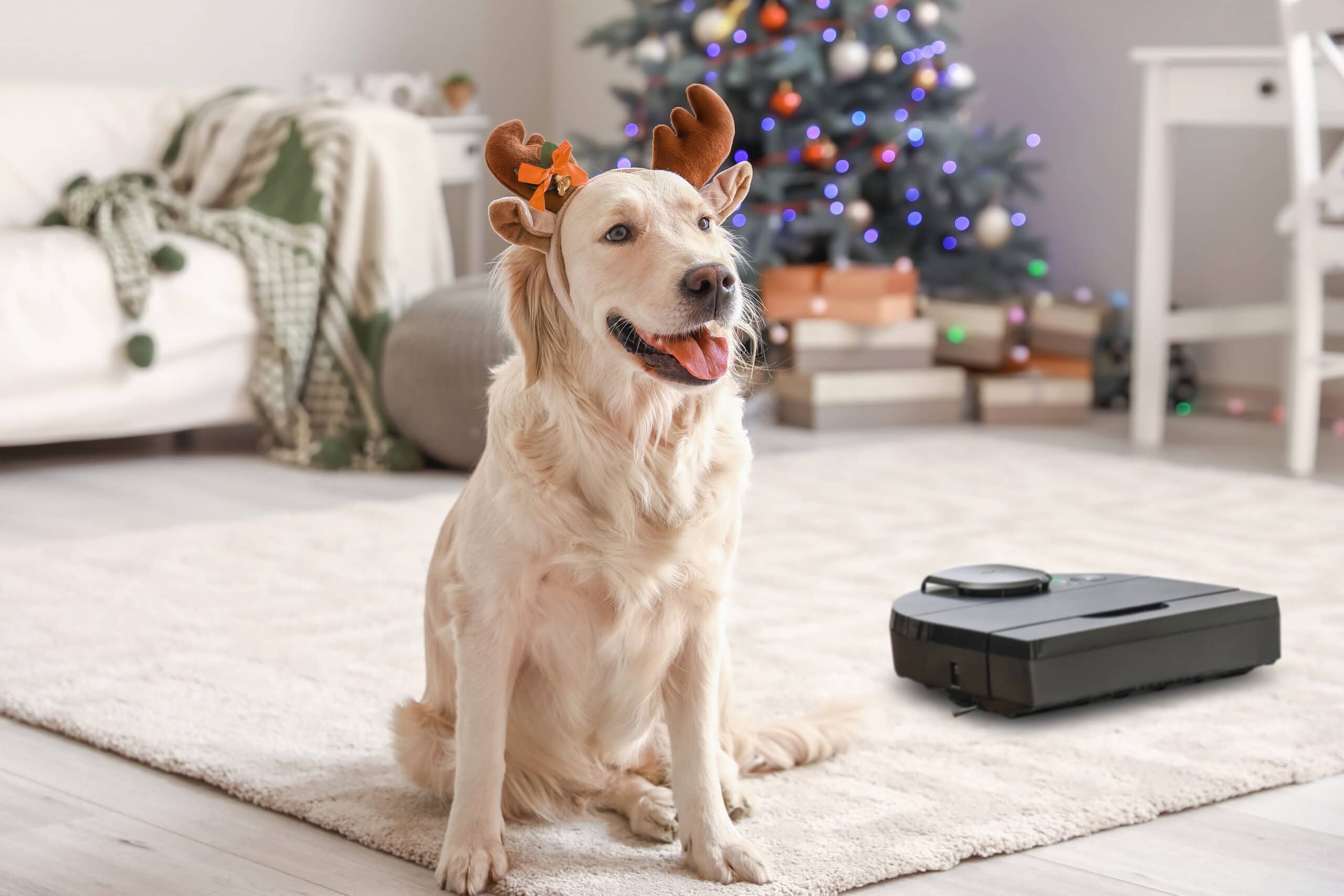 2.

U

nderstand that kids want to be active participants.
So yes, this does mean that you may not necessarily have perfectly uniform cookies.
And your angels may need surgery on their arms,
gingerbread men require some toning up on their legs or
reindeer sport missing tails,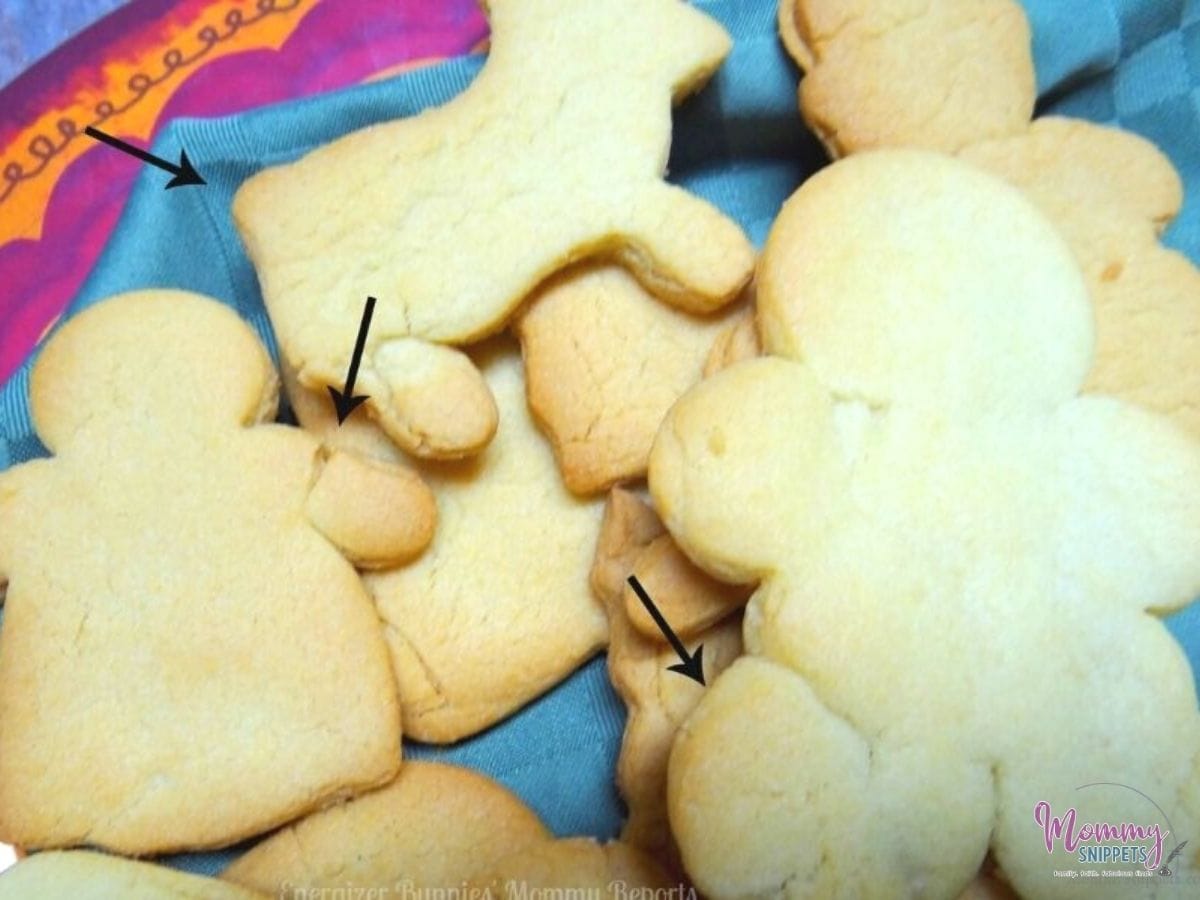 but at the end of the day, you have happy kids who're proud of their baked masterpieces.
Tip: Stick to simple recipes.
Try some of our favorites:
3.

N

ever lose your cool.
You honestly don't want your kids to associate cookie baking family traditions with Snappy Mom, right?
Yes, disciplining a child is important and firmly guiding them through each step is important…
but hold back from losing your cool.
I still remember this one Christmas week.
My son, a then 2 1/2 year old, insisted on adding way too many cookie shapes to the cookie tray, despite my gentle nudging to allow me to do this for him.
His clumsy little fingers were yet to learn how to delicately place a thin, soft, cookie dough shape on a tray, so he had more than just a few cookie crumble accidents and incomplete cookies.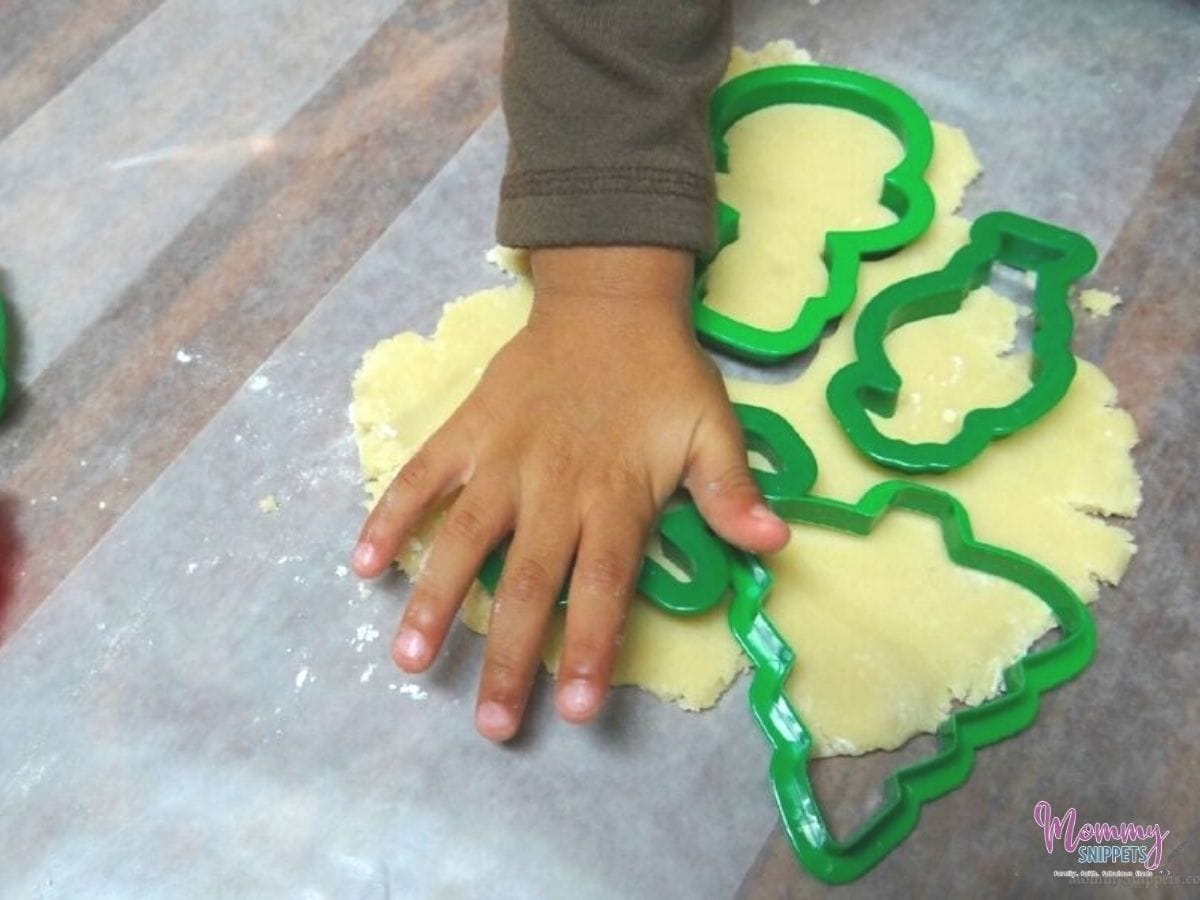 Though I was so tempted to say "Stop! Let Mama do this for you.", I held back.
Anyone with a toddler would know a "No" would only result in tears,
possibly a meltdown,
and no more cookie baking fun for the rest of the day.
So yes, though oh so very hard, I chose to hold my peace!
Cookies were rolled out, cut, baked and devoured with immense satisfaction.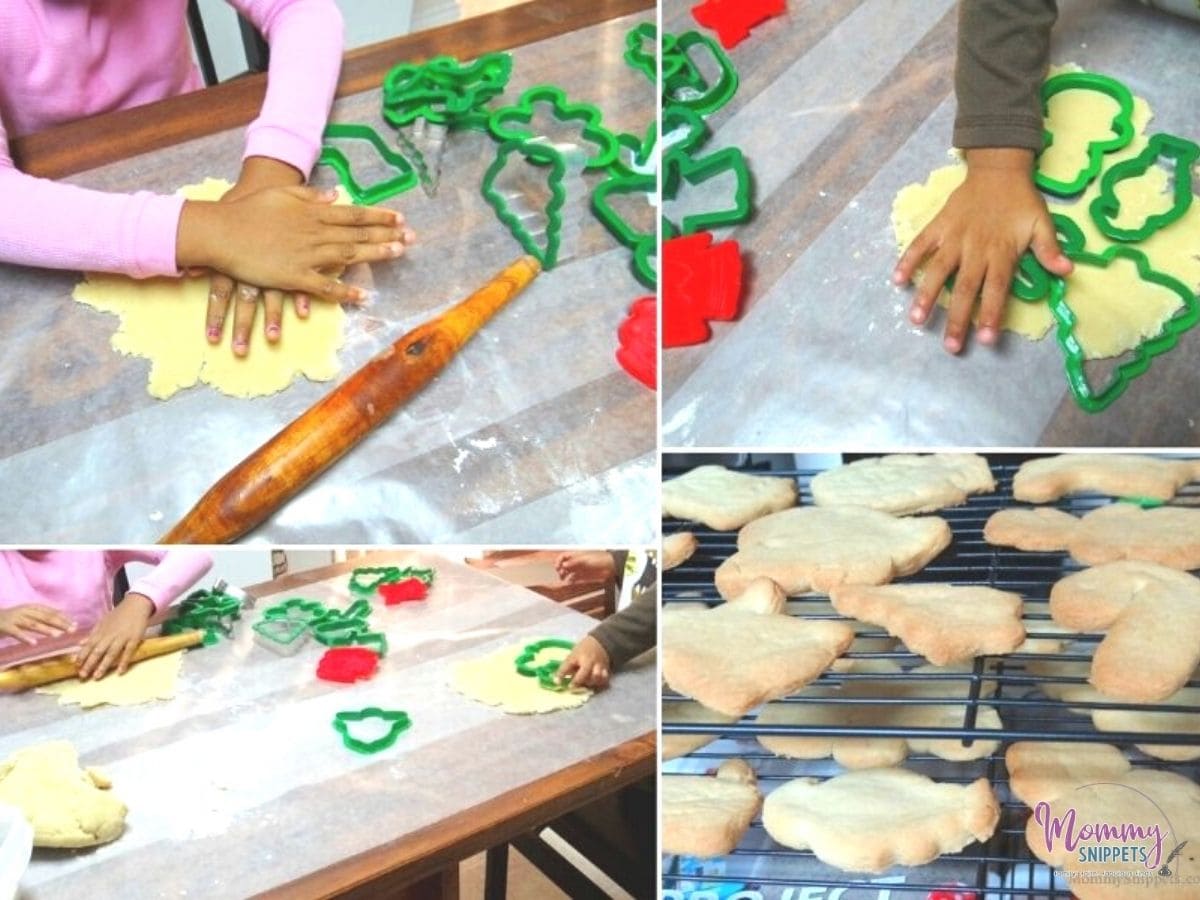 And yes, memories,
sweet memories, were made.
I'm encouraging you to make these memories with your kids.
We know how fragile life is, and before you know it your little ones won't be little anymore.
Ask me, I know.
I'm looking at these cookie baking memories from years ago and reflecting on how quickly time has passed.
My babies are now 15, 11, and 7.
I just felt a pang in my heart as I typed those numbers.
Take lots of pictures, videos and preserve those memories for a lifetime.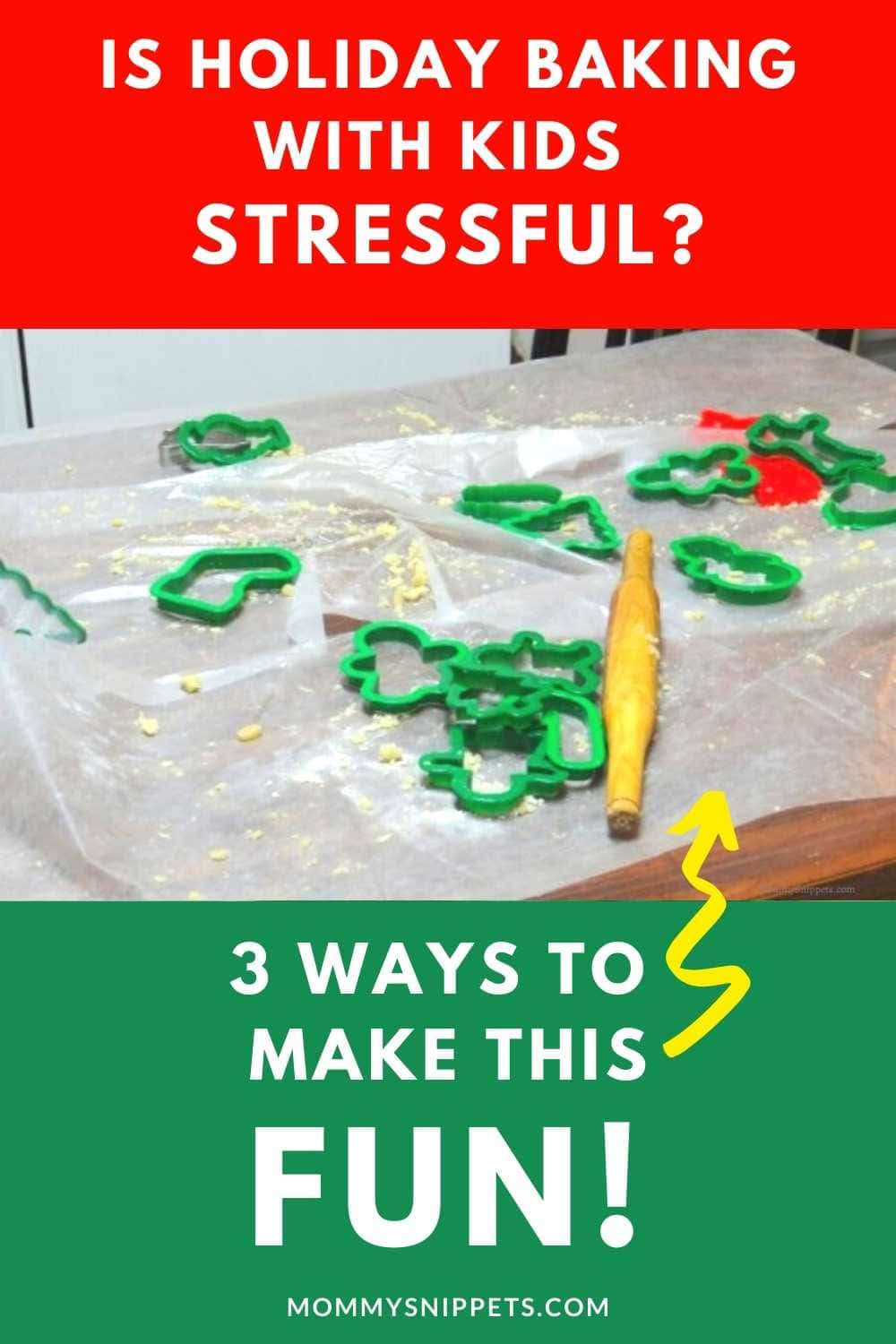 .
I'd love to hear from you. Hop over to chat with me on Facebook and/or Twitter