I love everything about Christmas, the weeks leading up to the day, the welcoming smell of baked treats wafting through the home and the excitement to do fun projects as a family. Hubs and I agreed, very early on in our marriage, that the holidays would not be centered around gifts and indulging our family in more. Rather our heart's desire is to increase in ways we can give back, as a family, as each Christmas rolls by. (And no, this is not a Christmas special, but something we try to incorporate all year round!)
This shop has been compensated by Collective Bias, Inc. and its advertiser. All opinions are mine alone. #NorthpoleFun #CollectiveBiasWhen we first moved into our neighborhood we didn't know any of our neighbors and except for two families, everyone else seemed pretty contained in their own happy bubbles. As Christmas drew near, we decided to break the neighborhood ice and gift each home with a platter filled with homemade cookies. My now 8 year old was only 4 then and had to balance on a chair to help Mama mix the cookie batter.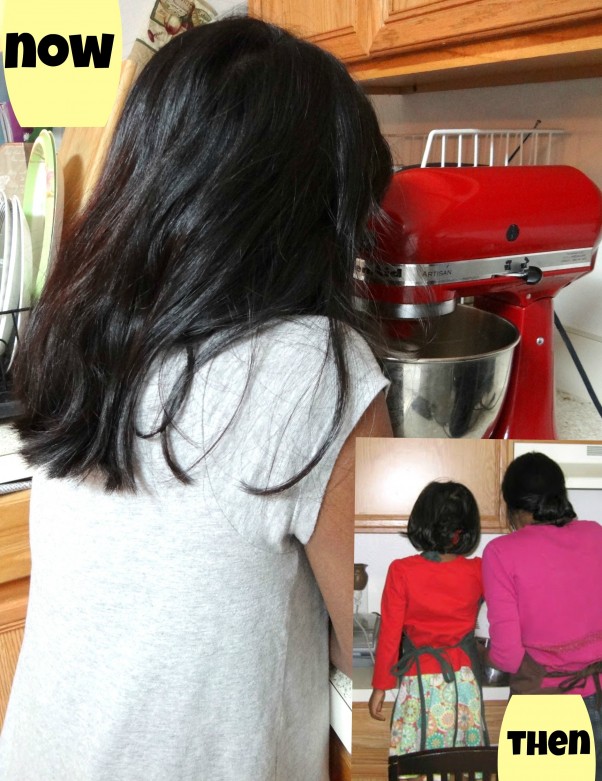 Days after the cookie gifts were passed out and prayers were whispered, we noticed more people waved and called out to us when we stepped out of the house.
4 years later, we're one big neighborhood family. We've had a community Easter Egg Hunt, a Community Garage Sale and a BBQ end of school year celebration. The men cut each others lawns and the women take turns on watching the kids when they play outdoors.
Bake memories with your children this Christmas
This year, if you haven't done so in the past, I'm going to encourage you to begin a baking tradition with your children.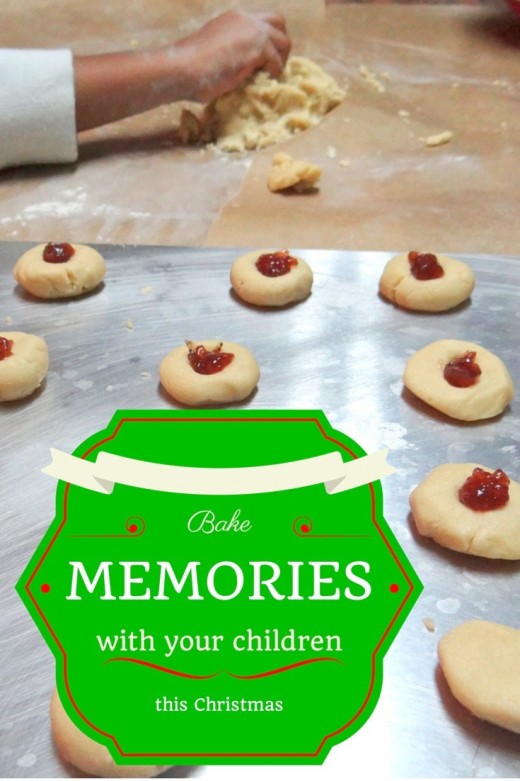 Sure it's more time consuming, way too messy and if you have younger children, they will tend to wear more of the flour than you would like them to.
And if you have the shape cookies, you will notice they will transform it into a dough modeling session of their own.
While baking cookies for our local volunteer fire department last night, my 4 year old and 8 year old , decided it would be fun to stack the thumbprint cookies on top of each other and make snowmen!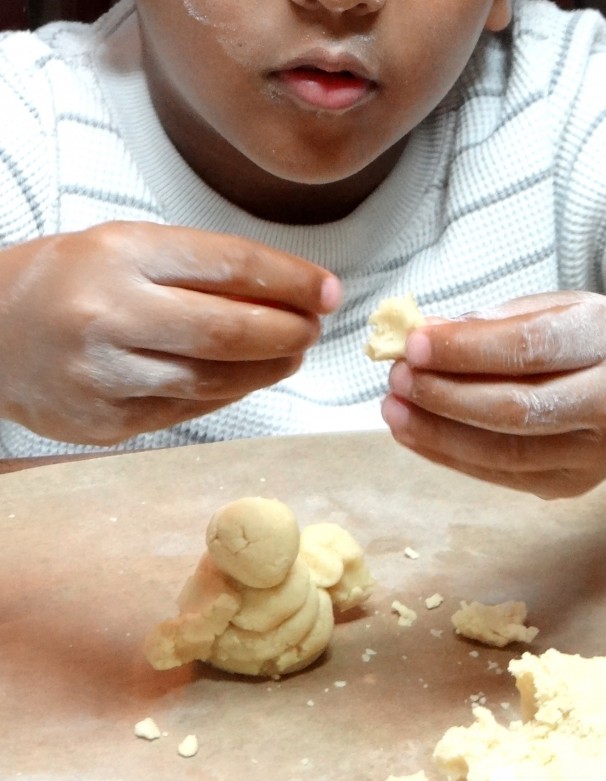 But, in it all, you're making special memories that they'll look back on with a fondness and hopefully, carry on the tradition with their kids.
This Christmas, add in a more than just a sprinkle of fun, while baking, with Northpole by Hallmark baking aids.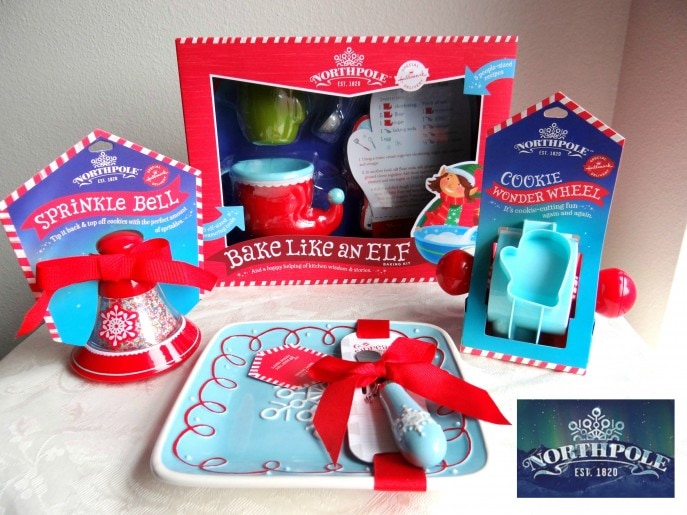 Sure you can bake all the Christmas treats with a regular measuring cup, spoon and a pack of sprinkles but…
when you pull out an elf shoe to measure out flour,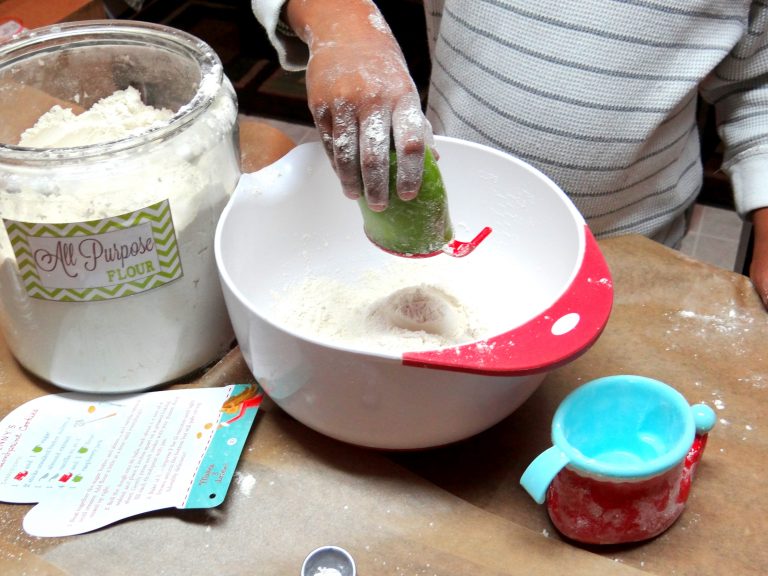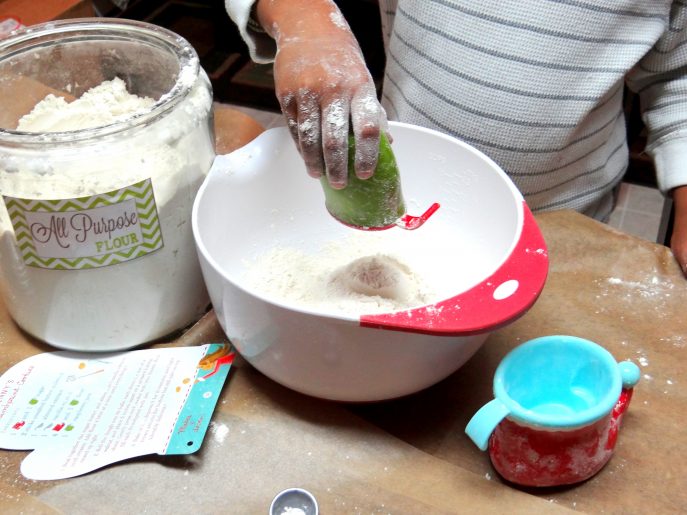 use a mitten to measure sugar,
use a jingle bell to put in just the right amount of vanilla essence and
ring a sprinkle bell to generously shower sprinkles over those Christmas cookies,
isn't it so much more fun?
I have to add that if baking's not your thing, you will be happy to know the Bake Like An Elf Kit includes 5 easy to bake recipe cards.
We picked the thumbprint cookies recipe to try and the batch we made was delicious!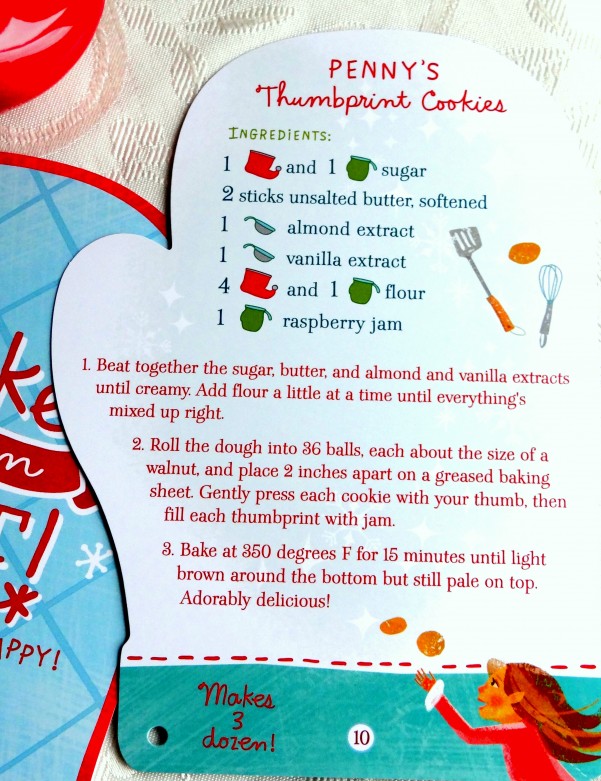 And yes, make it a point to always set aside a portion of your baked goods batch to share with friends, neighbors and/or even that sweet mailman your kids see, working hard, each day.
If you're looking for festive ways to hold those Christmas treats, Northpole by Hallmark's holiday line includes gift-worthy mugs, cookie/hostess plates and bowls.
Like the adorable "Spread some Happy" hostess plate we used to hold our imperfectly perfect kid-made thumbprint cookies.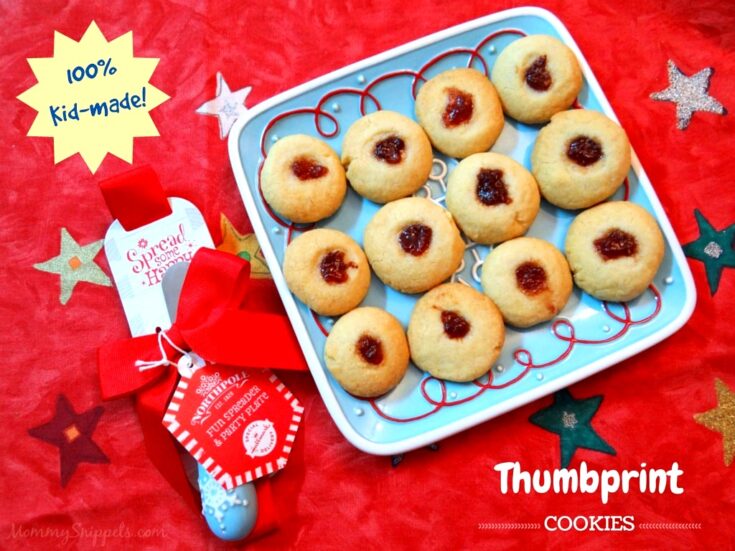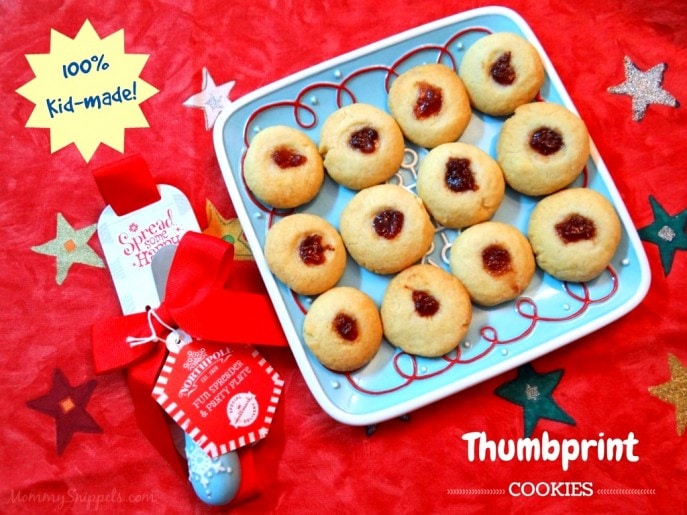 Hallmark has definitely outdone themselves with this fun packed line complete with "Magic Snowballs". The perfect release for patient kids who've just spent a good hour measuring, mixing and molding batches of cookies.
Compact, pain-free, not messy and extremely affordable at $2.97 a snowball, at your local Walmart, this is going to make a great stocking stuffer for my Texas-No-Snow-In-Our-Area kids!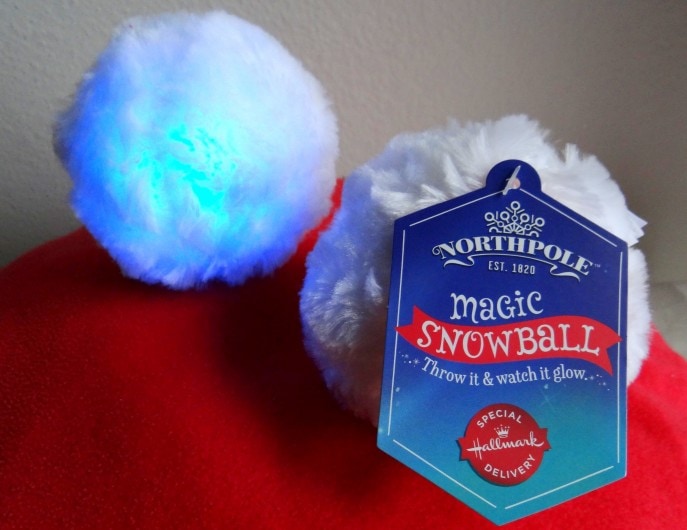 You can find this and all Northpole by Hallmark products near the greeting cards aisle at Walmart.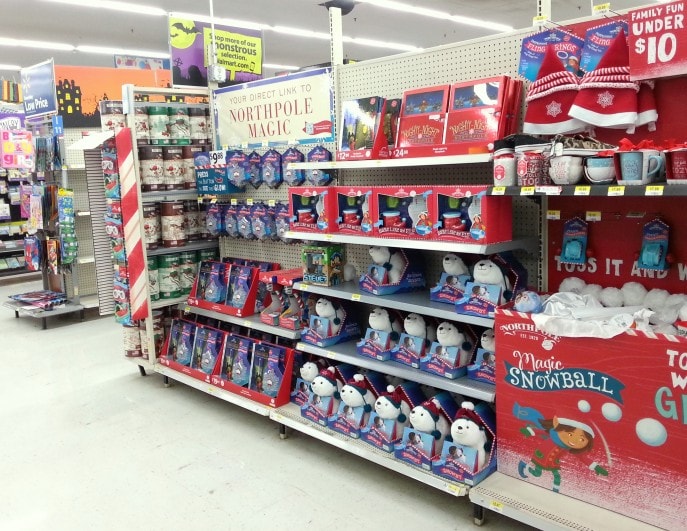 Tell me, do your kids love to bake? Do you have a go-to Christmas cookie recipe you love?