An Easy Strawberry Thumbprint Cookies Recipe That Kids Love
This post contains editorial samples and/or affiliate links to products I recommend. While this adds no additional cost to you, I will earn a small commission on any sales made.
Bake memories with your children this Christmas. Make batches of this easy Strawberry Thumbprint Cookies recipe and share with friends!
I love everything about Christmas, the weeks leading up to the day.
The welcoming smell of Strawberry Thumbprint Cookies, Sugar Cookies, Shortbread, and Chocolate Cookies wafting through the home, and the excitement to do fun projects as a family.
When we first moved into our neighborhood, we didn't know any neighbors.
We decided to gift each home a platter filled with homemade cookies as Christmas drew near.
The kids love making sugar cookies because they love using the cookie cutters to make the cookie shapes,
and these Strawberry Thumbprint Cookies.
Why?
Because it's just fun to make thumb depressions in dough and fill the same with strawberry preserves.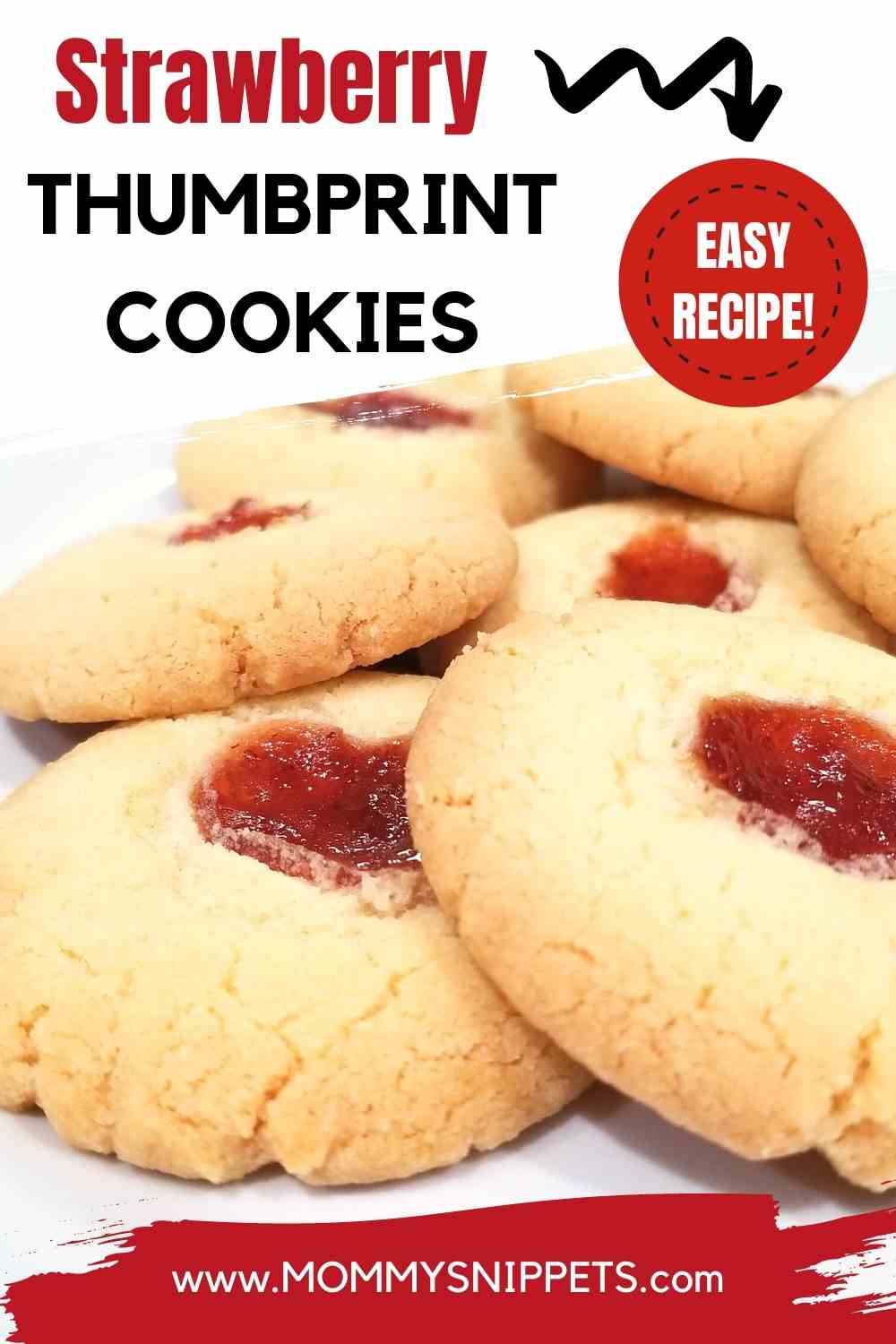 My now 8-year-old was only 4 then and had to balance on a chair to help Mama mix the cookie batter.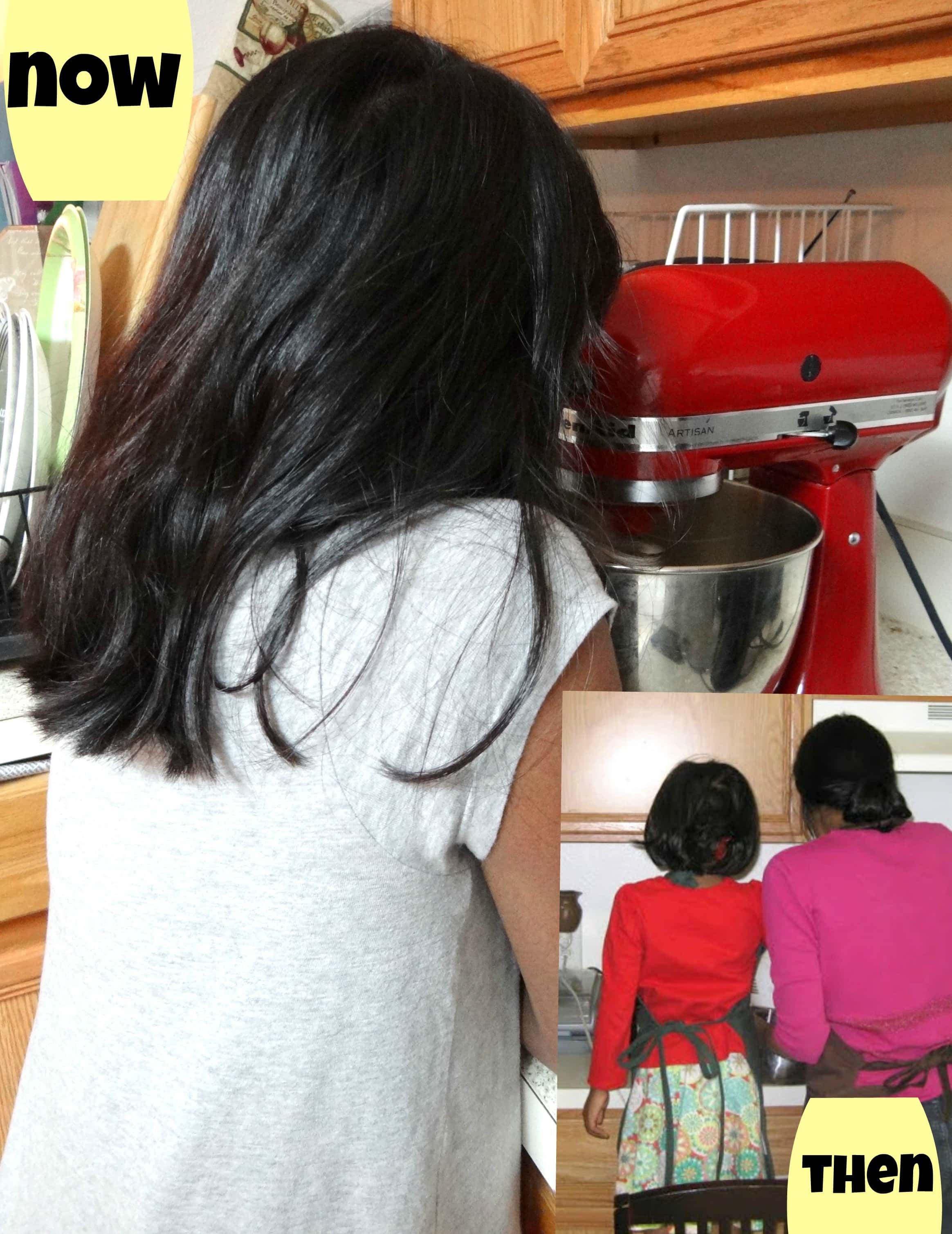 4 years later, we're one big neighborhood family.
We've had a community Easter Egg Hunt, a Community Garage Sale and a BBQ end-of-school-year celebration.
Neighbors cut each other's lawns and we take turns watching the kids when they play outdoors.
This year, if you haven't done so in the past, I'm going to encourage you to begin a baking tradition with your children.
Sure it's more time-consuming and way too messy, and if you have younger children, they will tend to wear more of the flour than you would like them to.
And you will notice cookie dough will be transformed into a dough modeling session of its own.
While baking cookies for our local volunteer fire department last night, my 4-year-old and 8-year-old, decided it would be fun to stack the thumbprint cookie dough on top of each other and make snowmen!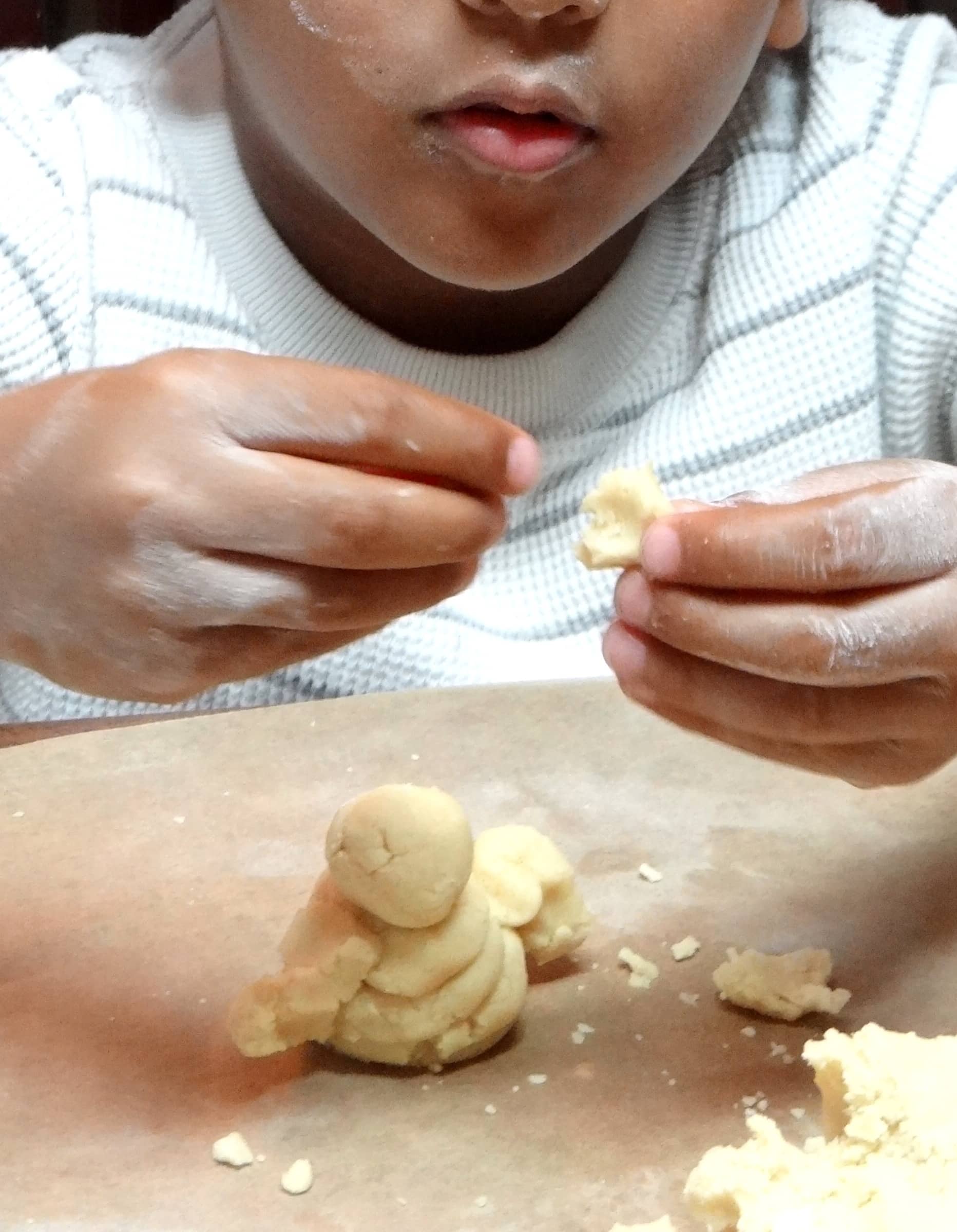 But, in it all, you're making special memories they'll look back on with fondness and, hopefully, carry on the tradition with their kids.
And yes, make it a point to always set aside a portion of your baked goods batch to share with friends, neighbors, and/or even that sweet mailman your kids see working hard each day.
How to make Strawberry Thumbprint Cookies
I like using my 3 ingredient Shortbread Cookies recipe for the base of this recipe and strawberry preserves. (I love the strawberry pieces in the jelly!)
Ingredients needed to make Strawberry Thumbprint Cookies.
All-purpose flour
Butter
Sugar
Strawberry Preserves
This is such an easy recipe with simple ingredients.
Can I use any sugar in these Thumbprint Cookies?
You can.
While my Shortbread recipe calls for brown sugar, for this recipe, I used white.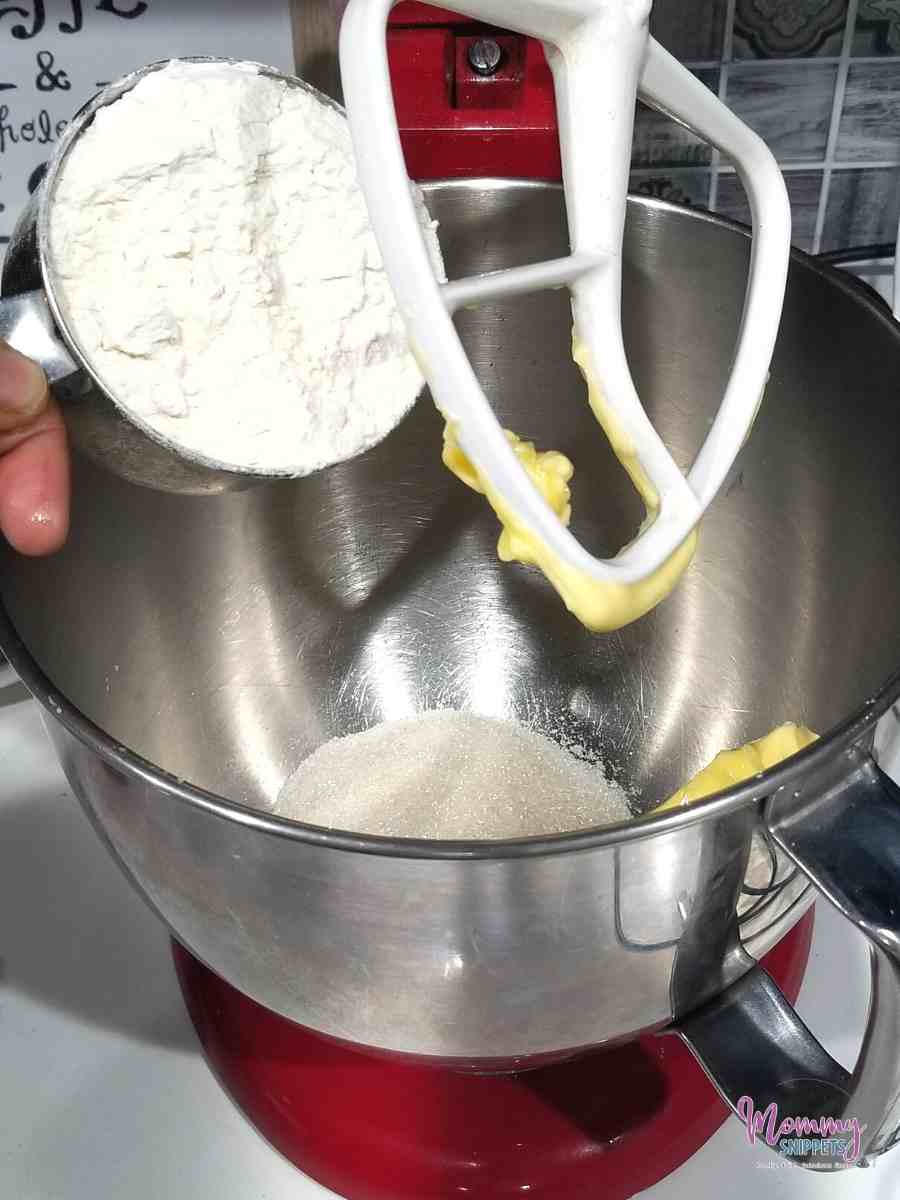 Should I use oil or butter in my Strawberry Thumbprint Cookies?
I recommend using butter, specifically Kerrygold butter or any European butter, as I feel the flavor profile is much more decadent, especially while baking.
While mixing all the ingredients, ensure the butter is at room temperature.
Don't melt the butter, though.

How do I know the cookie dough is ready?
Combine all the ingredients until you have a dough ball with the same texture and consistency as play dough.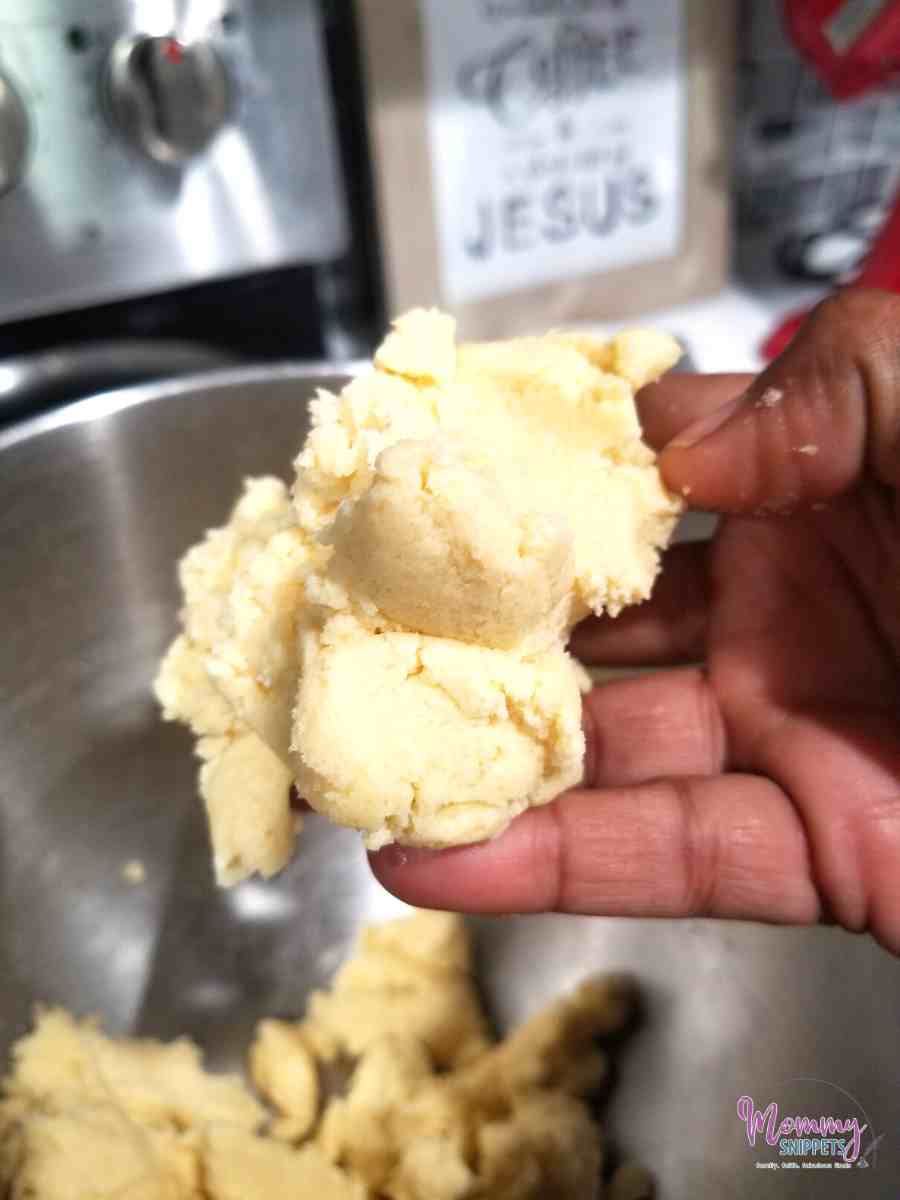 How do I form Thumbprint cookies?
Form 1″-2″ size cookie dough balls. (size depends on how large you like the cookies.)
Once the ball is formed, flatten it, ensuring the dough height is at least 1/4-1/2″ tall.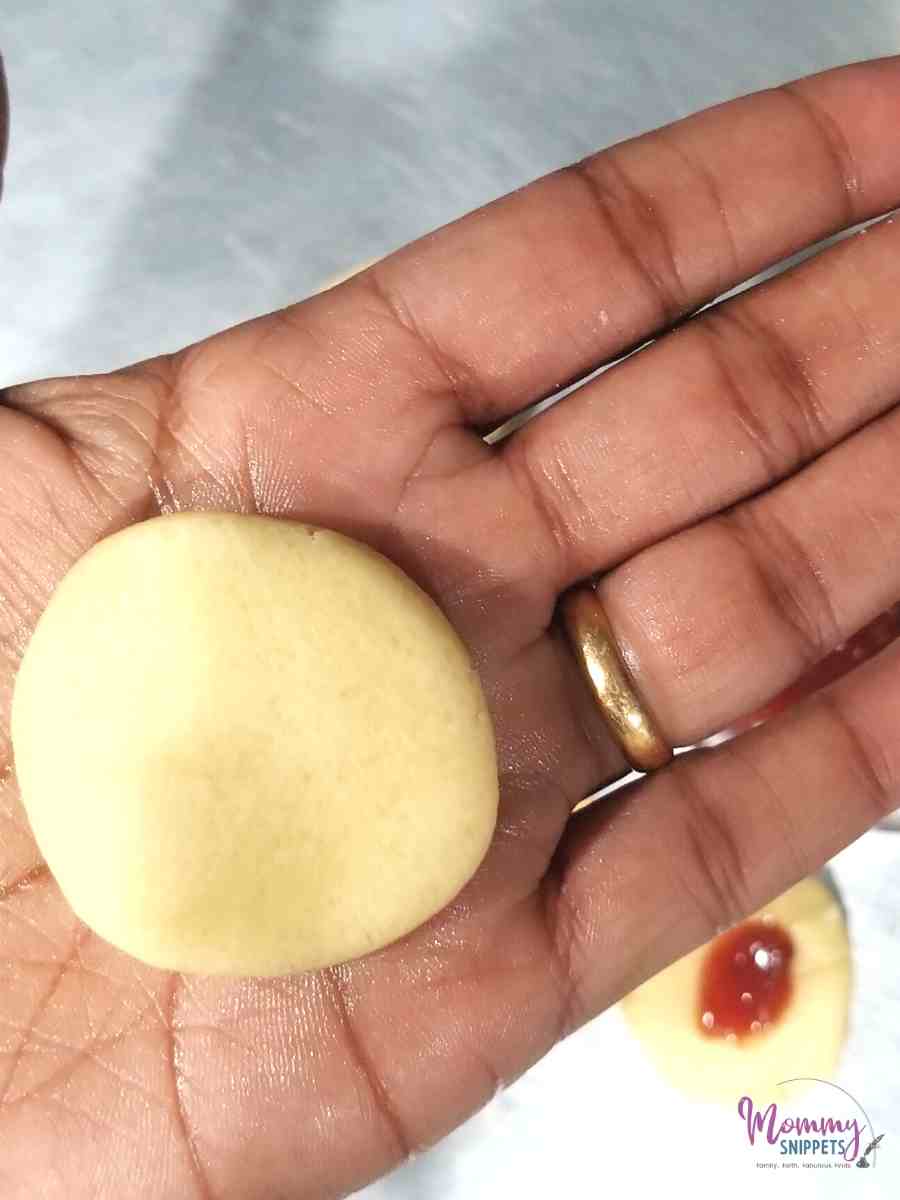 After this, make a small depression in the center of the dough, using your thumb,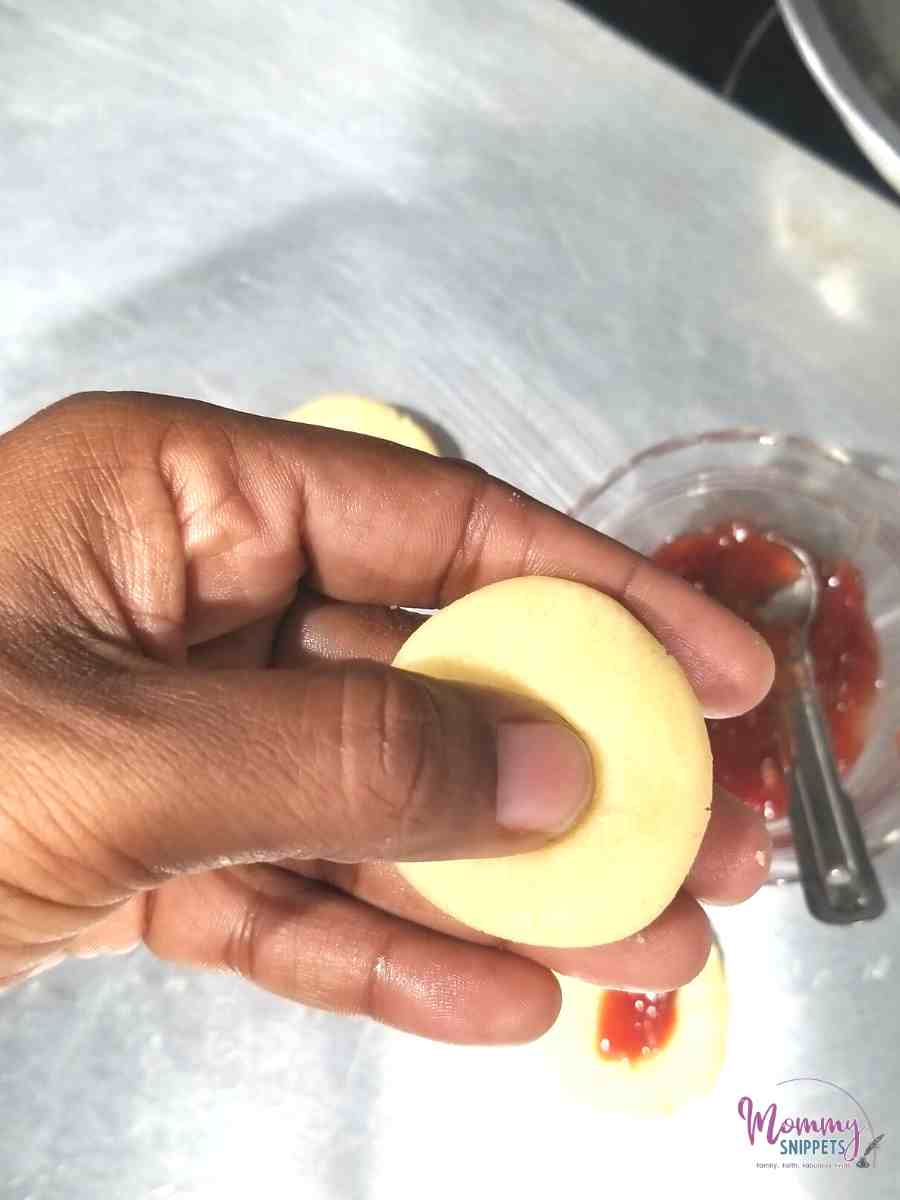 and fill it with a dab of strawberry preserves.
That's it!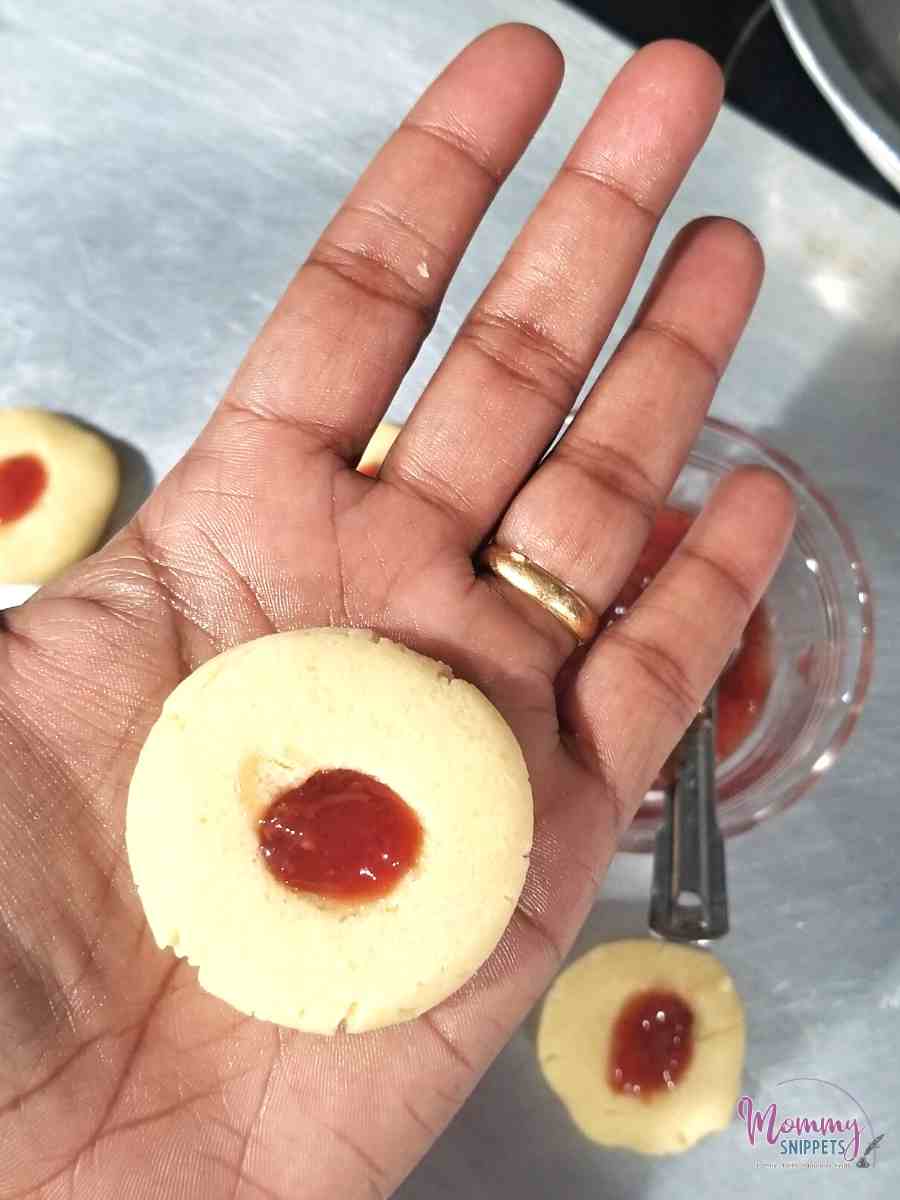 Bake these in the oven for about 20 minutes.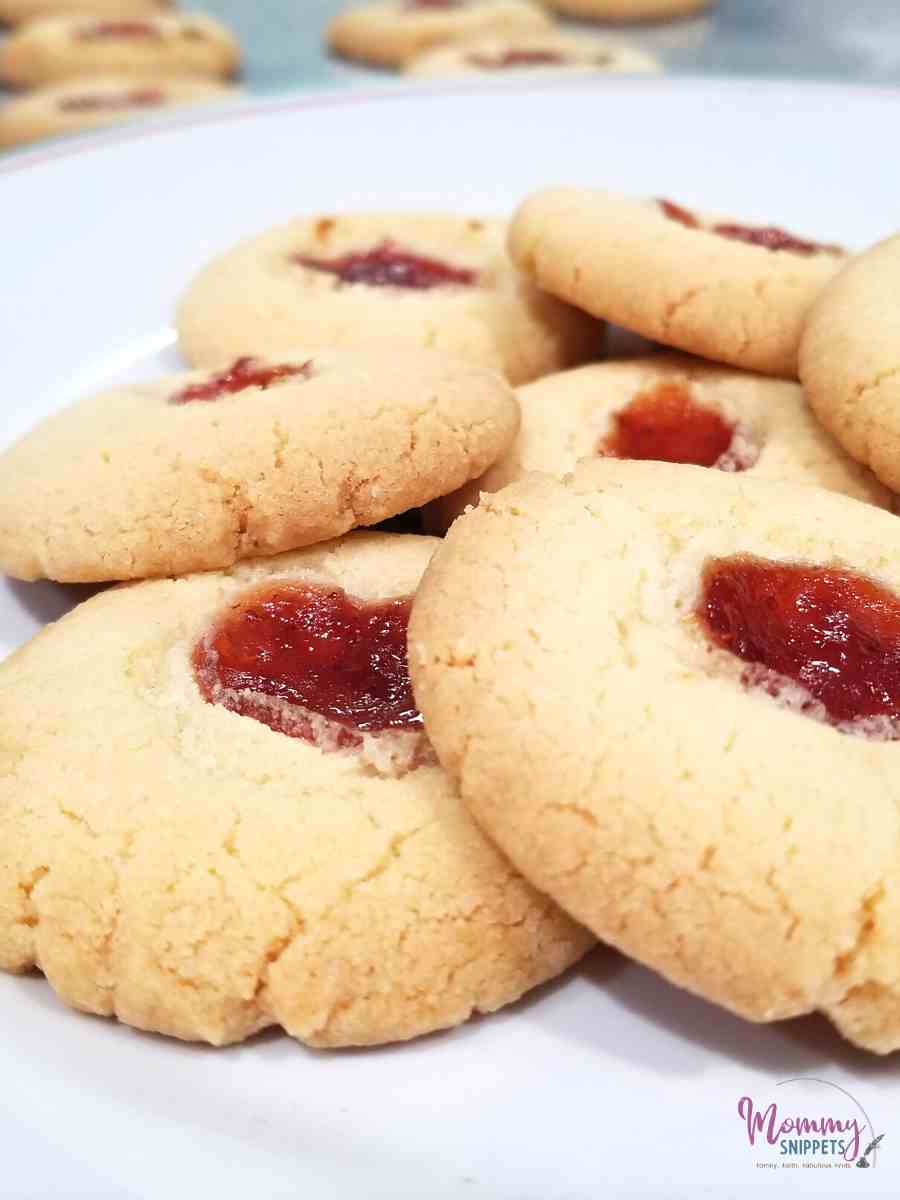 Here's a printable version of my Strawberry Thumbprint Cookies recipe: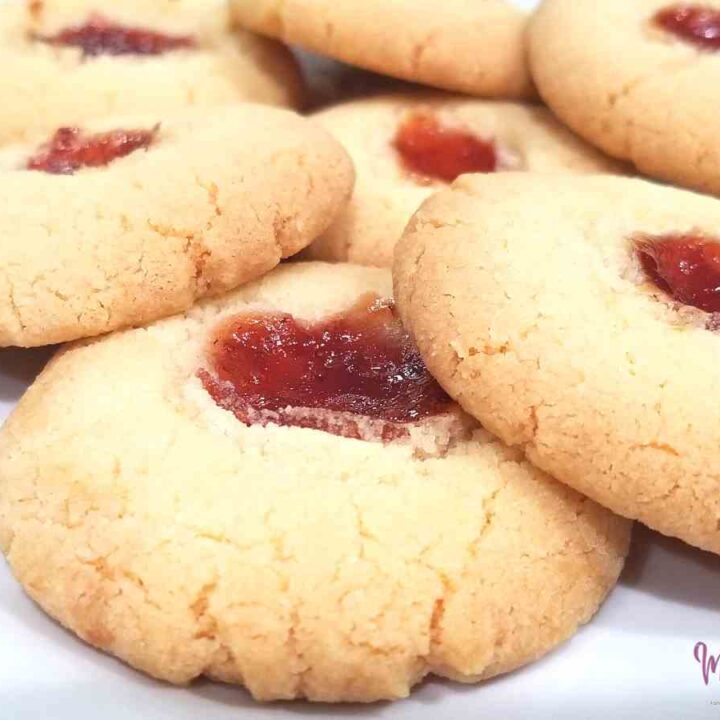 Strawberry Thumbprint Cookies Recipe
Ingredients
1/2 cup butter (room temperature)
1/2 cup packed sugar
1 cup all-purpose flour
Strawberry preserves
Instructions
Preheat oven to 325 degrees F
Prep a cookie tray with parchment paper.
Cream butter and sugar.
Add the flour, a little at a time, and mix well.
Form 1"-2" balls.
Take a cookie dough ball, flatten it and form a small depression in the center of the flattened dough with your thumb. Fill the depression with a small dab of strawberry preserves.
Once the cookies are prepped, bake at 325 degrees F (165 degrees C) for about 20 minutes. (but keep checking on this as bake time varies oven to oven. Mine got slightly browned on the ends!)
Do your kids love helping with the Christmas Cookies? Do they have a favorite cookie recipe?