One of the Easiest Girl Scout SWAPS Ideas!
This post contains editorial samples and/or affiliate links to products I recommend. While this adds no additional cost to you, I will earn a small commission on any sales made.
What are SWAPS? Are there easy Girl Scout SWAPS? This is by far one of the easiest SWAPS ideas you will find.
For any girl scout SWAPS are an age-old tradition.
Girl Scout SWAPS: What it stands for and why it's done.
SWAPS stands for Special Whatchamacallits Affectionately Pinned Somewhere.
When a girl scout is asked to bring make SWAPS, she is being asked to make a small souvenir gift of sorts to give to the girl scouts in her troop or at an event.
They're sweet reminders of the fun event, camp-out, or a special World Thinking Day celebration.
The act of exchanging SWAPS is done to encourage a scout to interact with her girl scout sister,
to make new friends
and for some, build confidence and overcome shyness or even the fear of approaching new people.
Do you have any Girl Scout SWAPS ideas?
I sure do!
Easy is one thing you will find common across the board with any crafts you find on my site.
So yes, I do have an easy SWAPS idea!
Why easy SWAPS?
My daughter needed to make 100 SWAPS for a Girl Scouts event this past weekend.
While that doesn't seem much to seasoned Girl Scouts, I have to admit the thought of doing 100 SWAPS did have this novice Girl Scout Mom a little concerned.
Moreso as the Girl Scout movement strongly encourages everything to be girl-led and independently made.
After a lot of craft box rummaging, finding a tub filled with beads, and brainstorming what girl scout SWAPS with beads could be put together in a few minutes, we decided on this simple idea.
And boy, are these are the easiest SWAPS ideas you will find, I promise!
My Girl Scouts SWAPS Idea and Tutorial
Materials Required:
* Pipe cleaners/ chenille stems
(Aren't Perler beads just the best?
I've used them in these popular faith bracelets too and the kids love making necklaces and bracelets with them too. )
(We had some flower beads lying around. You could use these clay flower beads instead.
Pick something based on the event's theme.
Ours was a Mother-Daughter tea party around Mother's Day so the floral beads were perfect. )
* Safety pins
(We used artist safety pins)
* A pair of scissors
For the tags: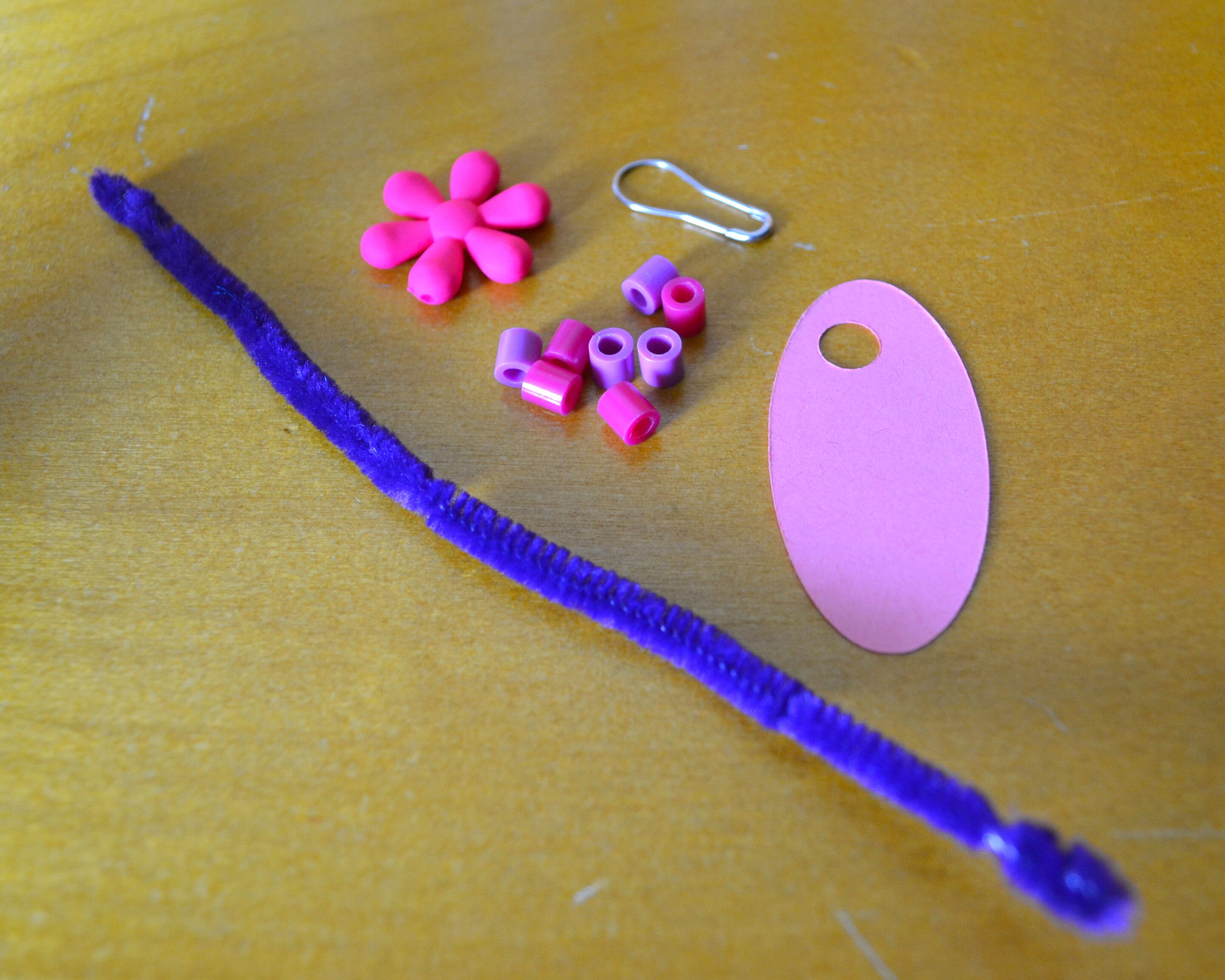 Instructions:
1. First, cut each pipe cleaner into half.
You will be able to make 2 SWAPS from 1 pipe cleaner.
Now take one end and twist it to form a small knot.
2. Once done, thread the flower bead through till the knot.
(You can also thread the flower and then twist to form the knot.
Whatever works easiest for your daughter)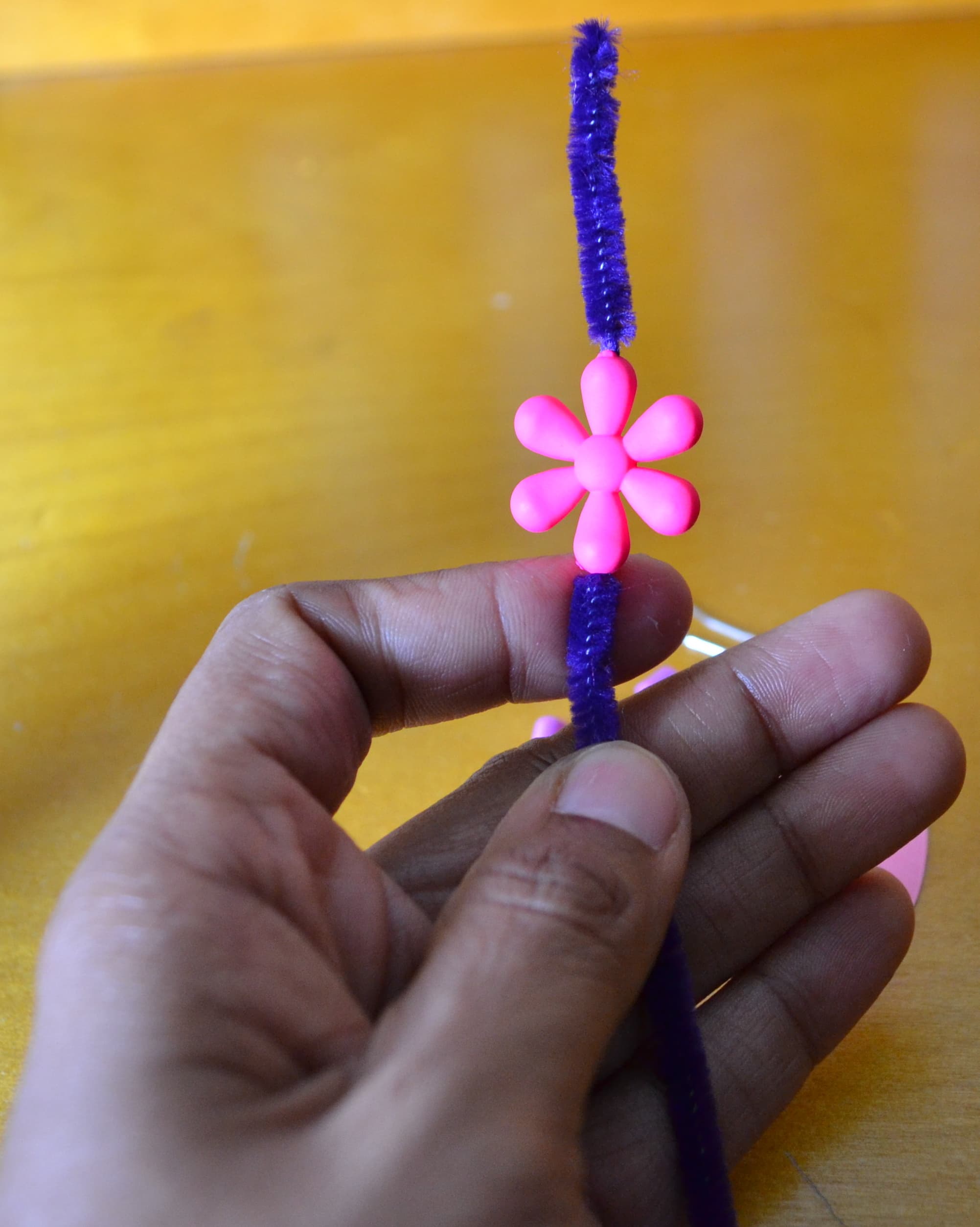 2. Now thread in 8 perler beads- colors and designs of choice.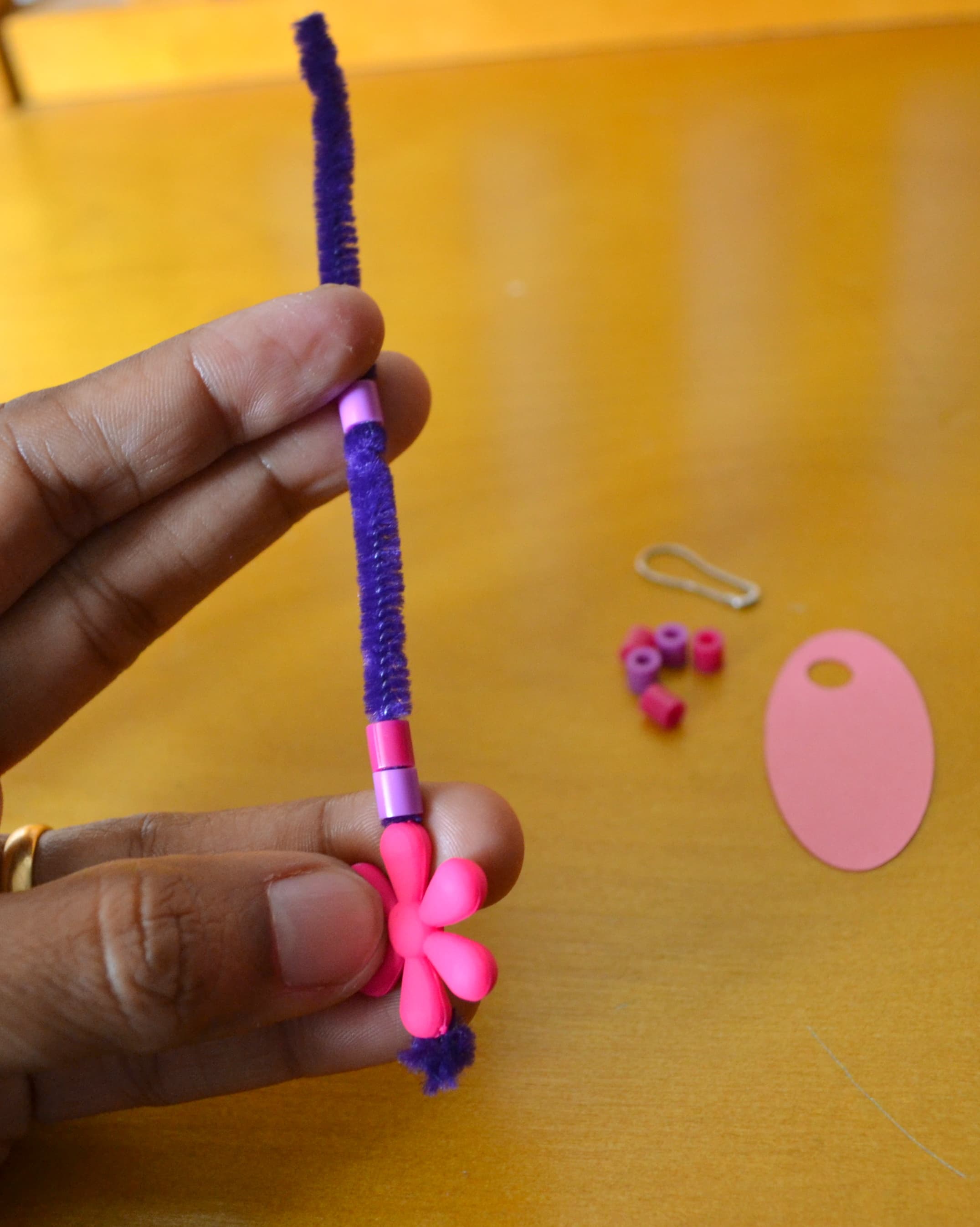 3. Finish it off by forming a loop and twisting the end of the pipe cleaner at the base of the loop, ensuring the poky end does not stick out.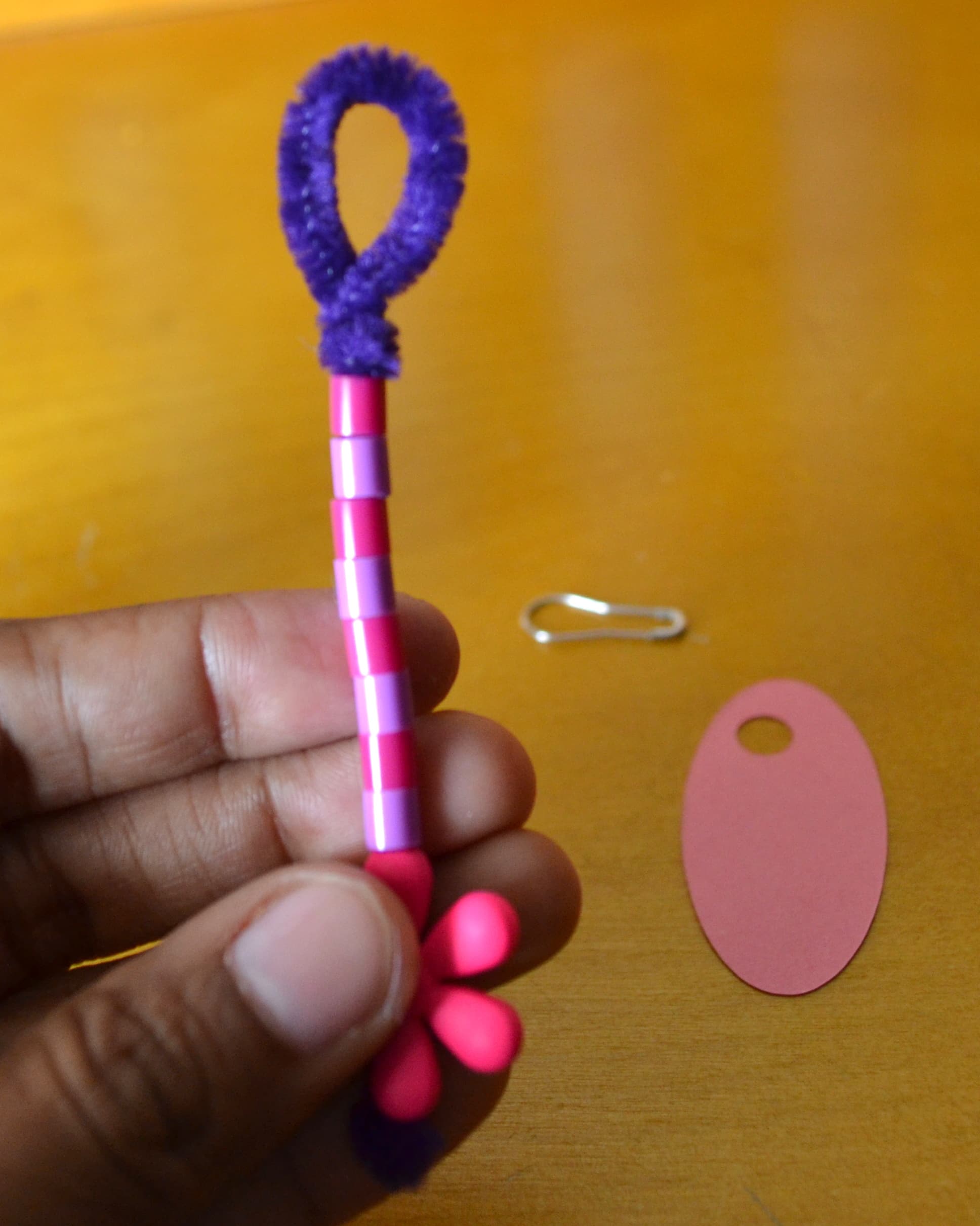 4. Complete the SWAPS by adding a tag with your daughter's name and troop number on one side.
On the other side of the tag, we wrote down "Proverbs 31:30"
("Charm is deceitful and beauty is passing, But a woman who fears the Lord, she shall be praised.)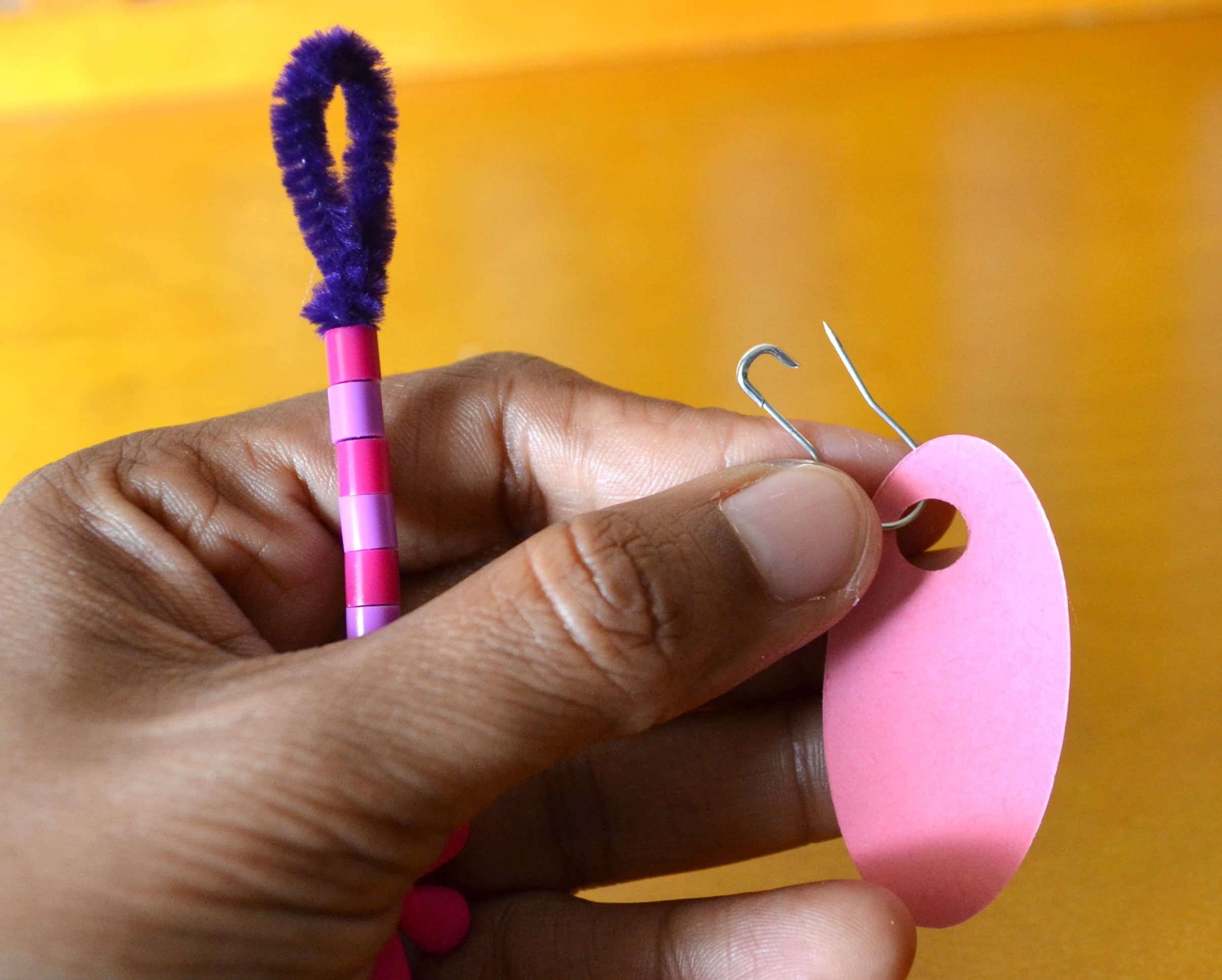 Since Dottie's SWAPS were for a Mother-Daughter Luncheon,
the verse was apt for the event and tied in beautifully with the simple yet elegant floral piece Dottie made.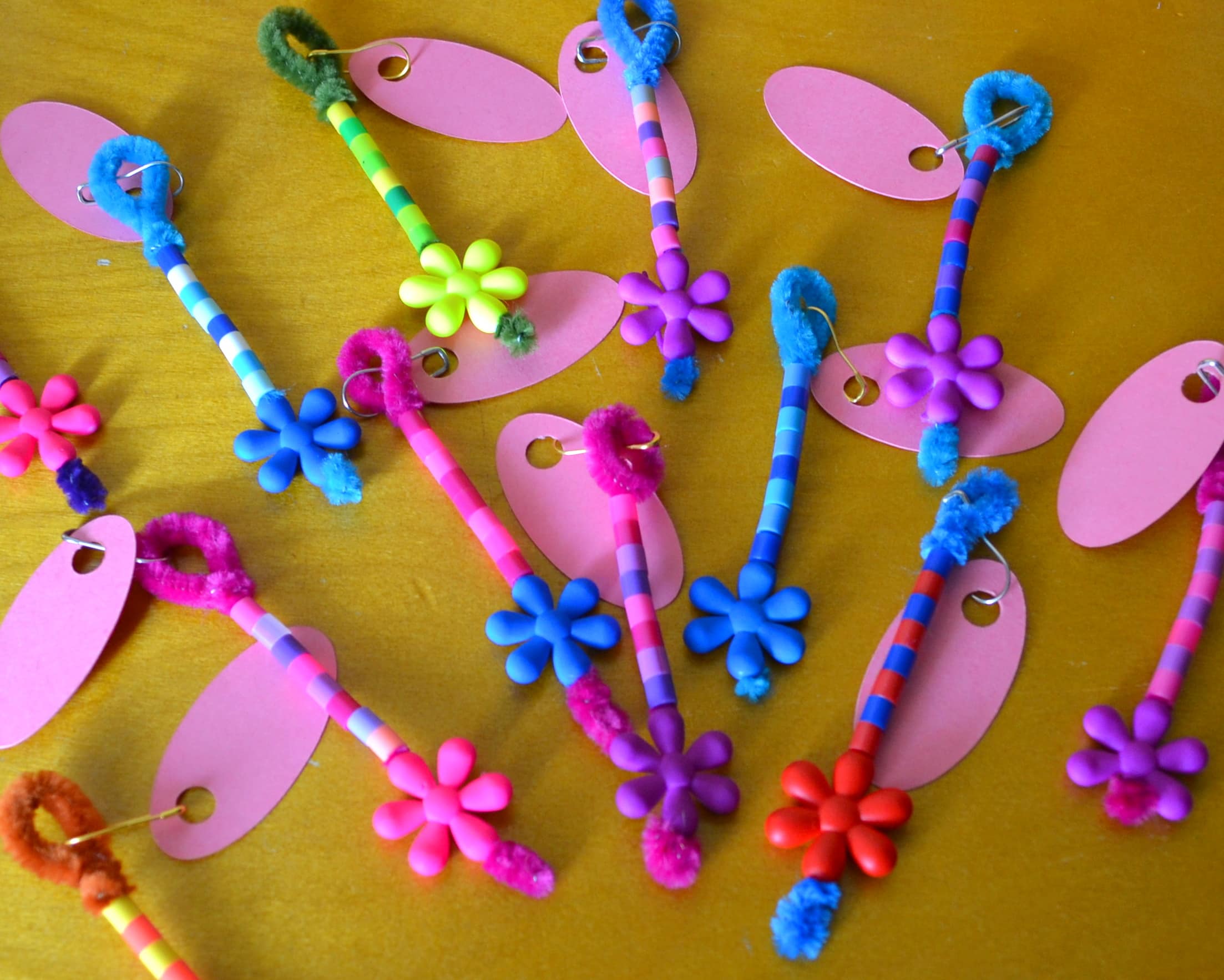 Now SWAPS are not always multi-functional, but this one could even be transformed into earrings for your girl scout!
Now isn't that the easiest SWAPS your girl scout has made?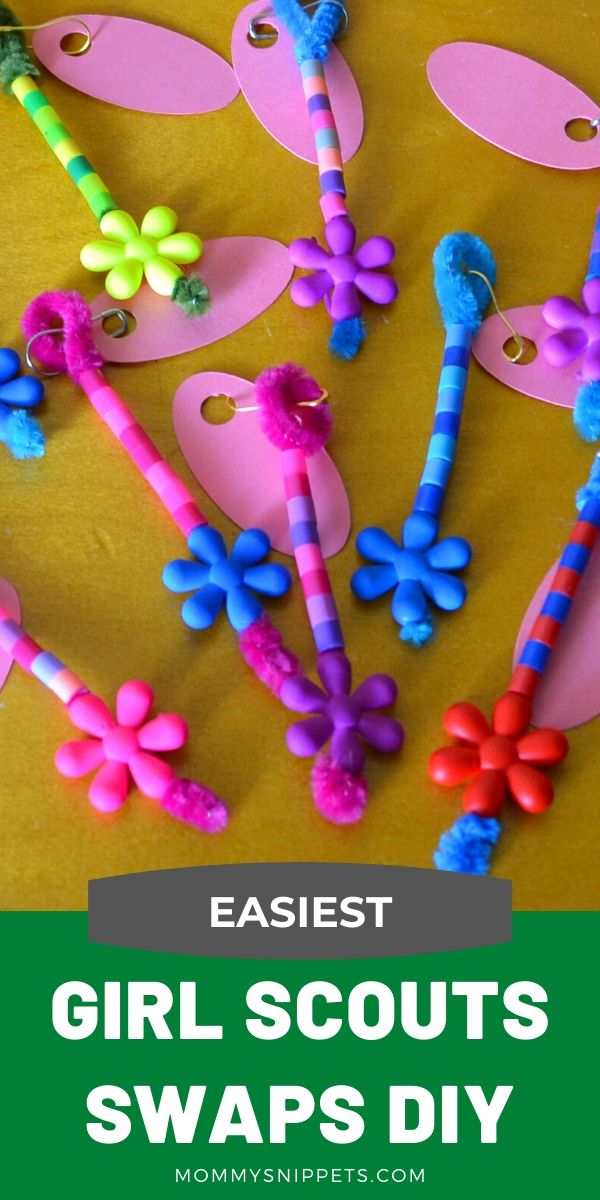 Does your daughter's troop participate in Girl Scout Cookie Sales and Girl Scout Fall Sales?
If so, these Girl Scout Thank You cards are great to pass out to customers.
Don't forget to check out our free Girl Scout Thank You Printable bookmarks.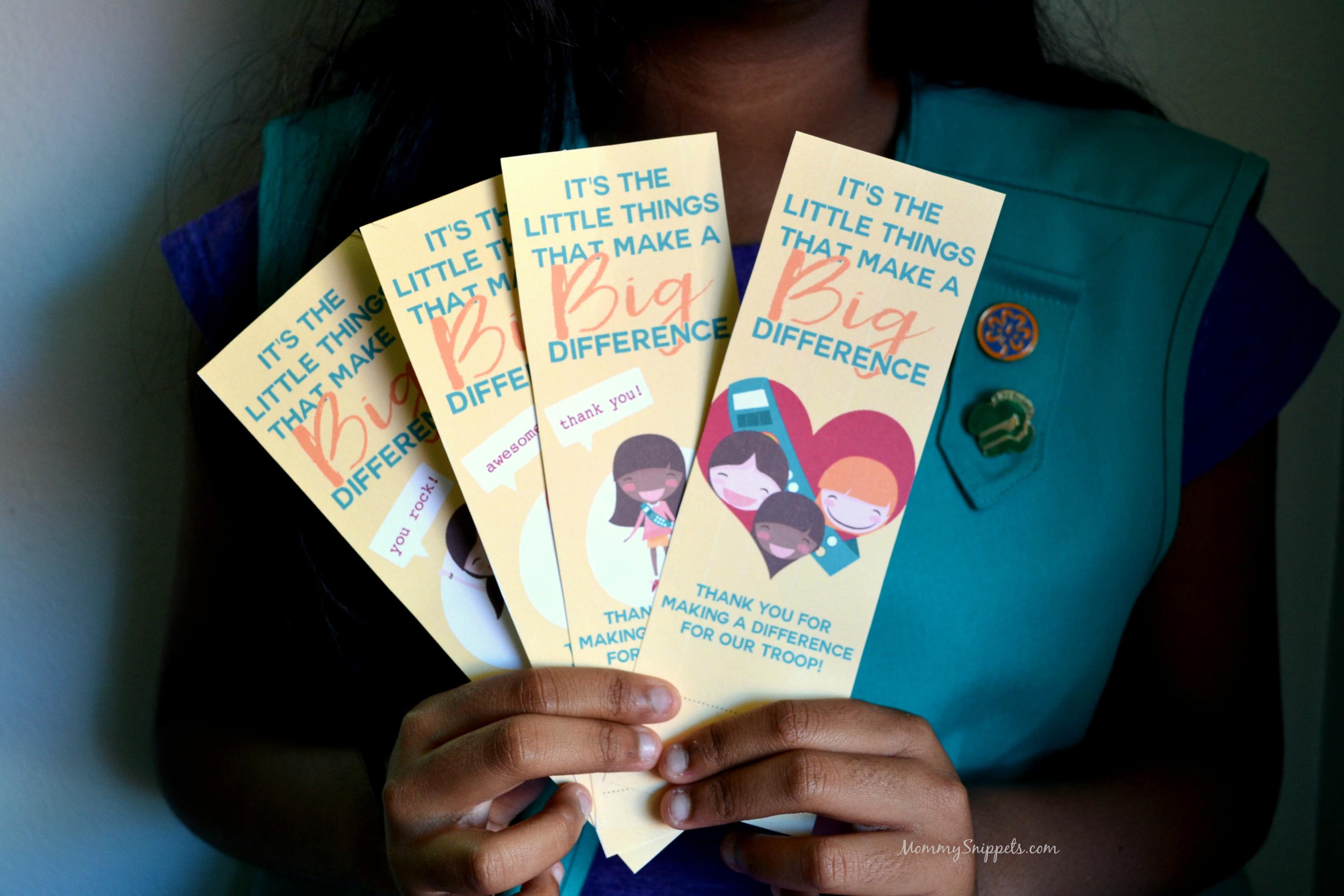 These are such sweet thank you gifts for the friends, family, and people of the community that support our girl scouts.
And with an annual Bridging/re-dedication ceremony to attend, these Brownie Bites will be a hit!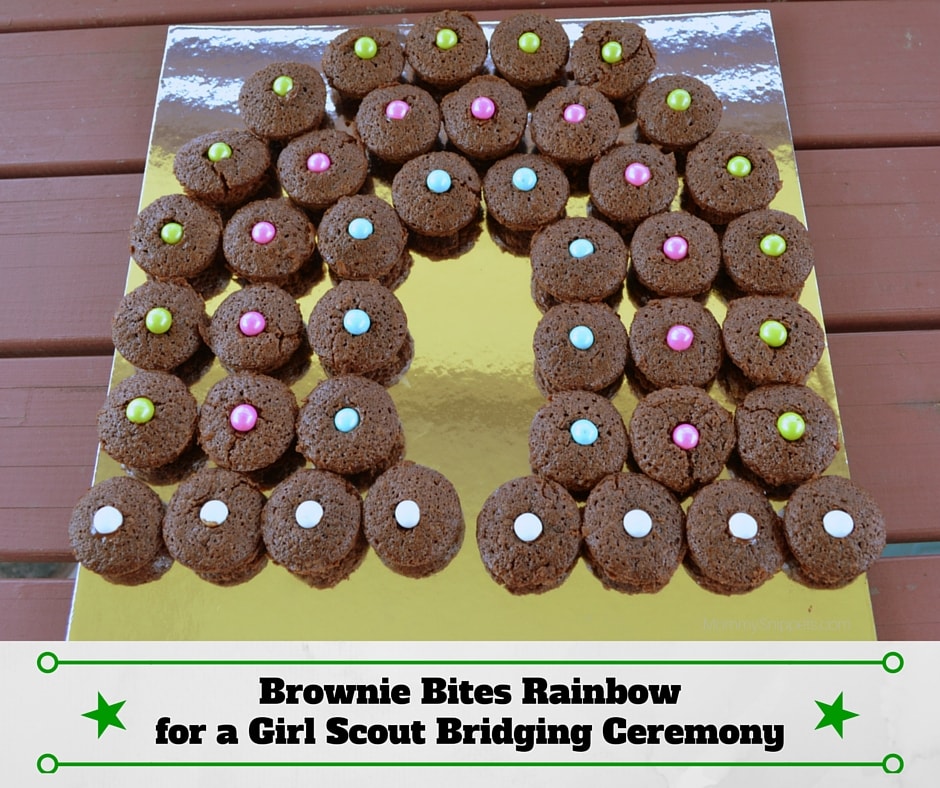 Easy Girl Scout SWAPS ideas
I'd love to hear from you. Hop over to chat with me on Facebook and/or Twitter