The Girl Scout Cookie Program begins in our neck of the woods tomorrow and Dottie is excited. Last year was her first year as a Girl Scout and selling cookies with her troop was such a fun, team-building activity, and anything but stressful.
And if you're like our family, wearing t-shirts to help boost cookie purchases, while going around the neighborhood or at booth sales, is a must!
XiangXiangli Women's All Girl Scout Cookies Crew Neck Tees S White
Men's I Love Girl Scout Cookies Funny T Shirt XL Olive
Kids I Mustache You To Buy Cookies – Funny Girl Scout T shirt 8 Black
&
She has been blessed with amazing troop leaders who remind the girls of the importance of being young women with heart and not just strong leaders. The girls are constantly reminded to thank every person who supports them in spirit or financially, through Fall Product or Cookie Sales.
We always hand out Girl Scout Thank You Cards.
These always put a smile on our customers' faces.
With Lia being an avid reader, we also thought it would be nice to also hand out these wonderful thank you bookmarks.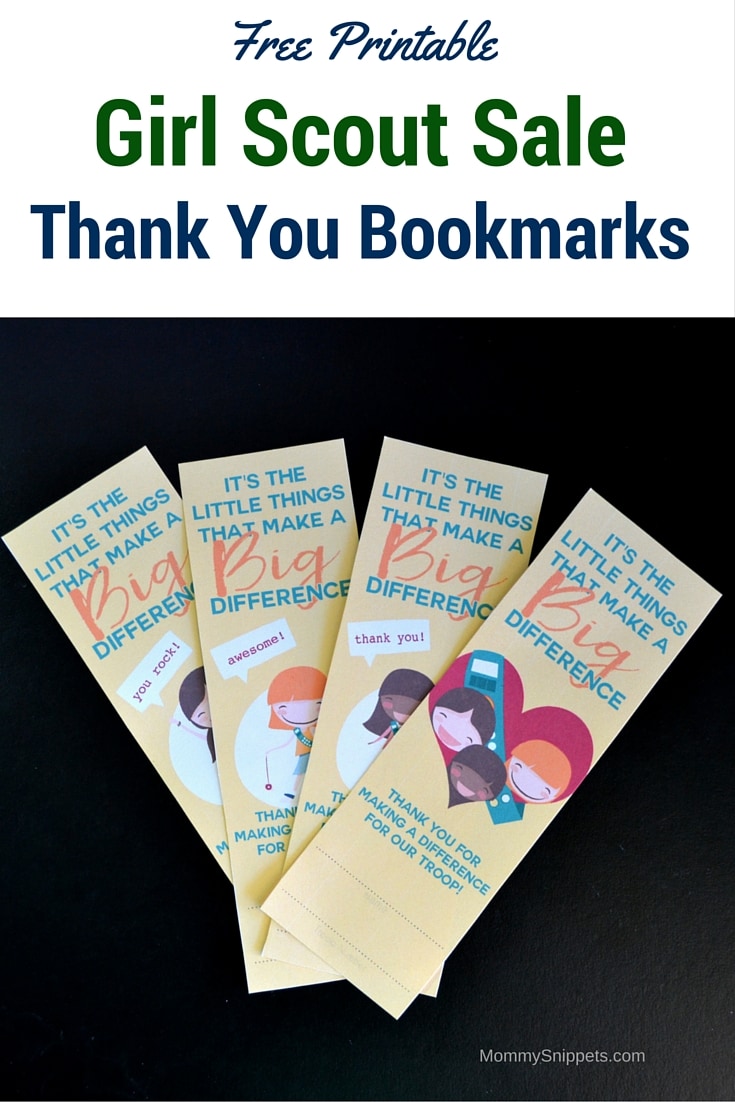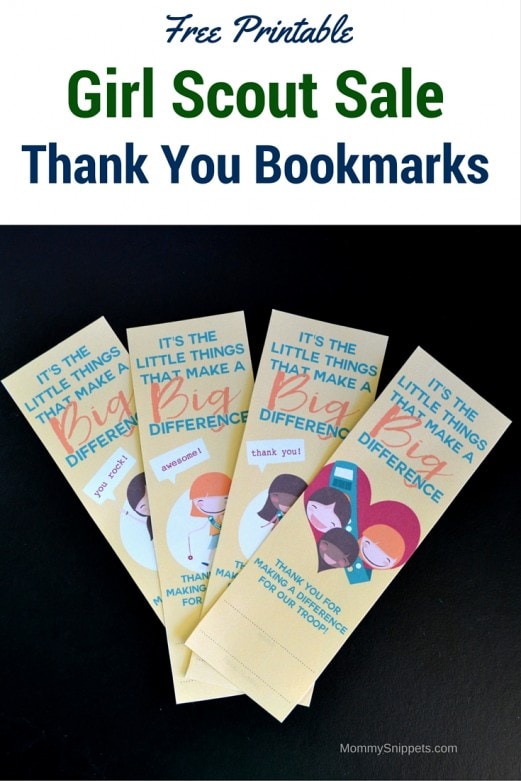 Free Printable Girl Scout Sale Thank You Bookmarks
Last year Dottie handed out Thank You cards but this year I thought it would be nice to have her hand out something that would be practical and serve as a reminder of the gratitude her troop has for the recipient's support.
What makes these bookmarks special is it serves as a thank you card and at the same time is a motivational reminder to the recipient that little things do make a big difference.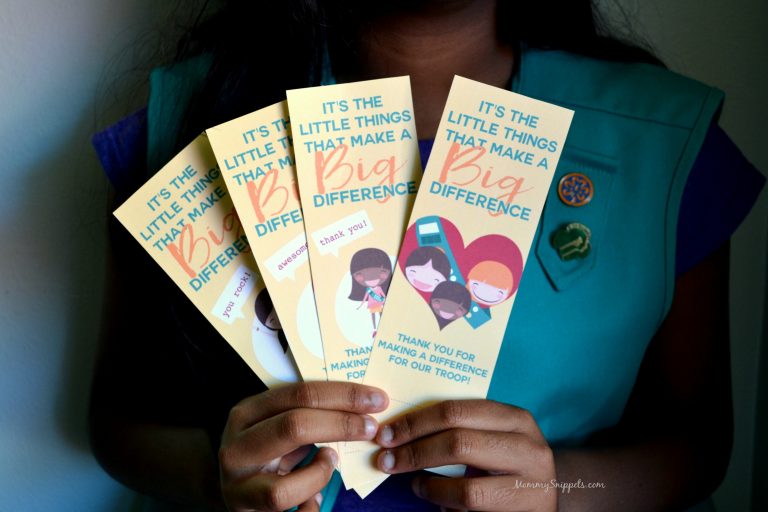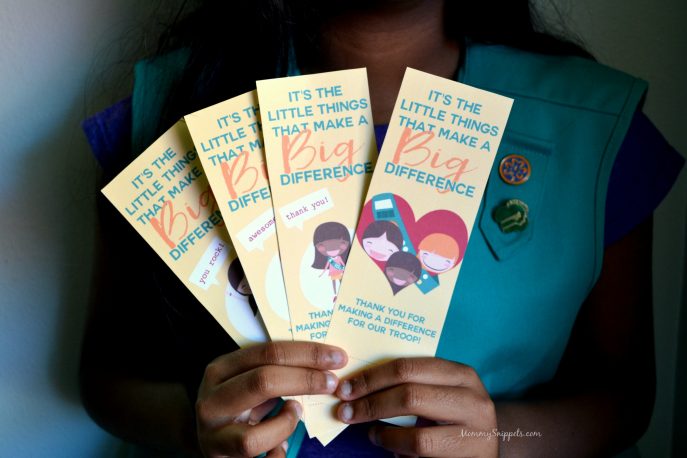 For best results, I would recommend using a thick 110 or 120 lb white card stock to print these bookmarks. And yes, you can print them on any regular color printer. (I used my Epson XP 600 printer.)
While you can cut out the bookmarks with scissors, using a paper trimmer would be easier (I own a Fiskars paper trimmer that is yet to disappoint) and the cuts would be more uniform.
Click on the link or the image to pull up the printable file.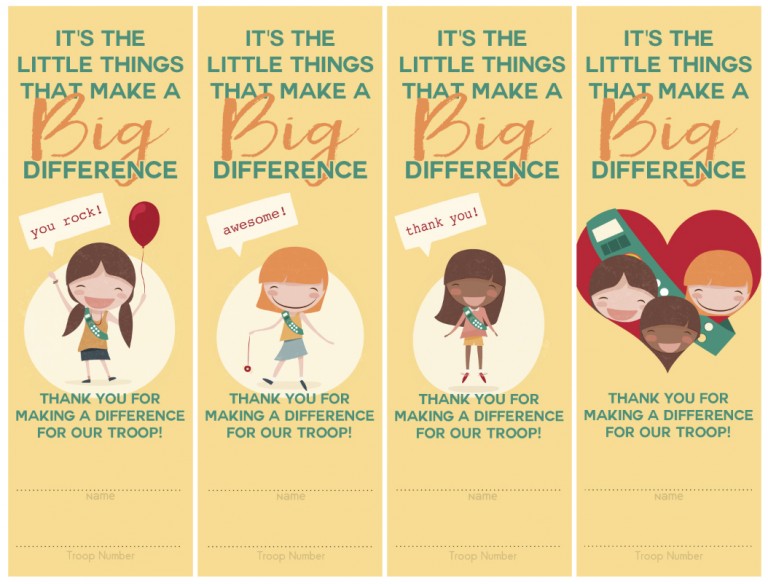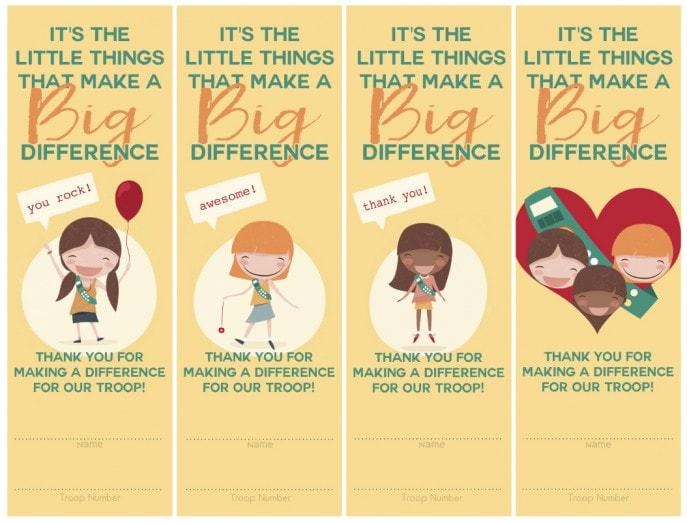 Before you head off to print those bookmarks, check out this delicious Brownie Bites Rainbow perfect for a Girl Scout Bridging Ceremony and this easy (and very pretty) Girl Scout SWAP.
I'd love to hear from you. Hop over to chat with me on Facebook and/or Twitter