My family loves bananas. There are days when the bunch purchased chooses to take that path of deep-yellow-on-the-way-to-brown-spots soon.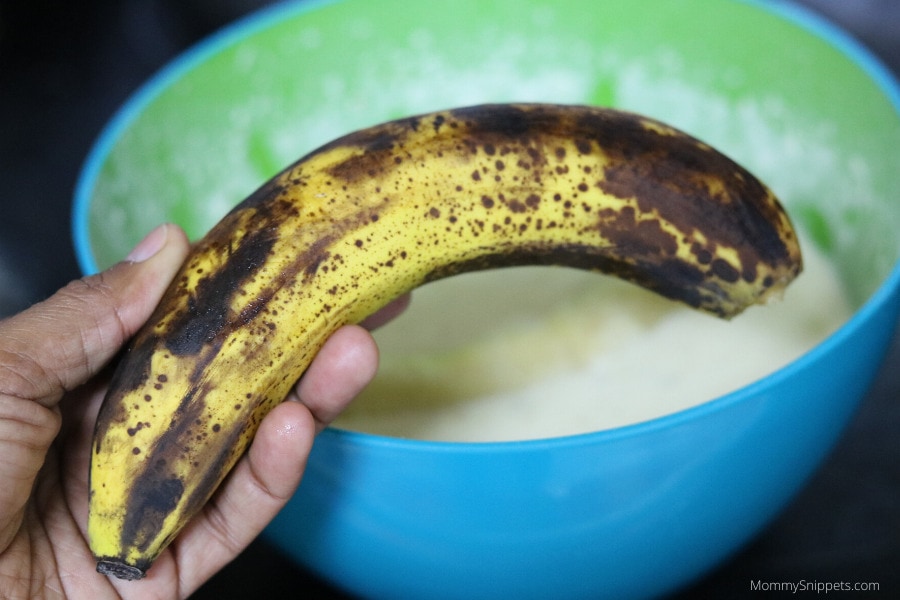 And yes, I do know I can make banana muffins and banana bread with overripe bananas but honestly, you really can't have too much of a good thing, right?
So the next best option for those soon-to-be-overripe bananas?
Banana crepes!
This such an easy peasy recipe and one that my kids love.


You can always spruce it up with homemade strawberry jelly, chocolate hazelnut spread
, honey
or my kids' favorite, a berry cream-cheese sauce.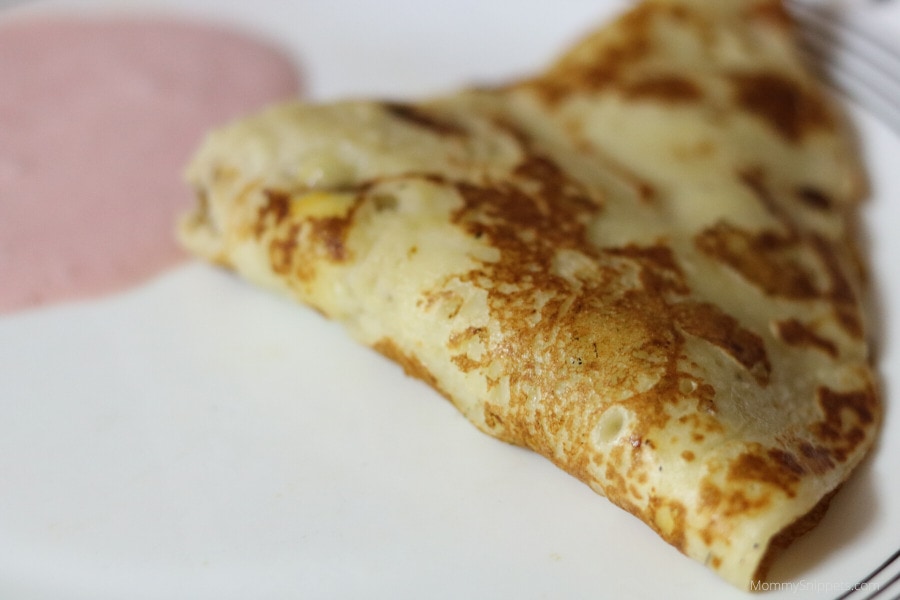 We aren't too fond of overly sweet anything so the sweetness from the bananas is all that's needed in our crepes.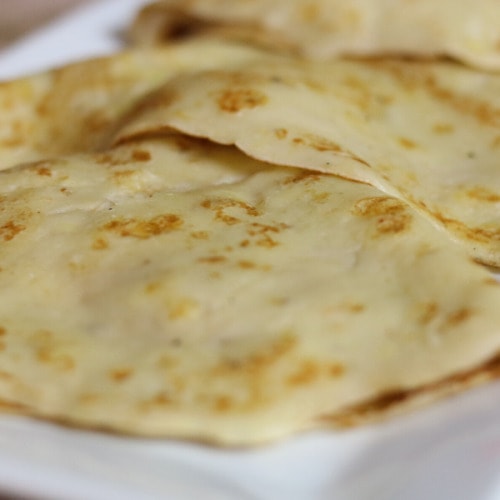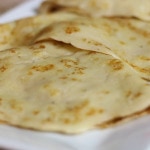 Banana Crepes
Ingredients
2

cups

all purpose flour

1/2

tsp

salt

2

eggs

1

cup

milk

1

cup

water

4

soon-to-be-overripe bananas: mashed

Butter or oil to brush on the pan you make the crepes on.
Instructions
In a bowl, whisk the eggs

Add in the mashed bananas, flour, salt, milk, water and combine well.

Now take a pan/skillet, heat the same on medium heat and brush the surface with butter/oil.

Pour a ladle full of crepe batter on the skillet/pan, to coat the same (I like to make my crepes around the size of a regular sized tortilla)

Cook each side for 3-4 minutes or when you see the same beginning to turn golden brown.

Serve hot with chocolate hazelnut spread, honey or even whipped cream with a freshly chopped berry mix.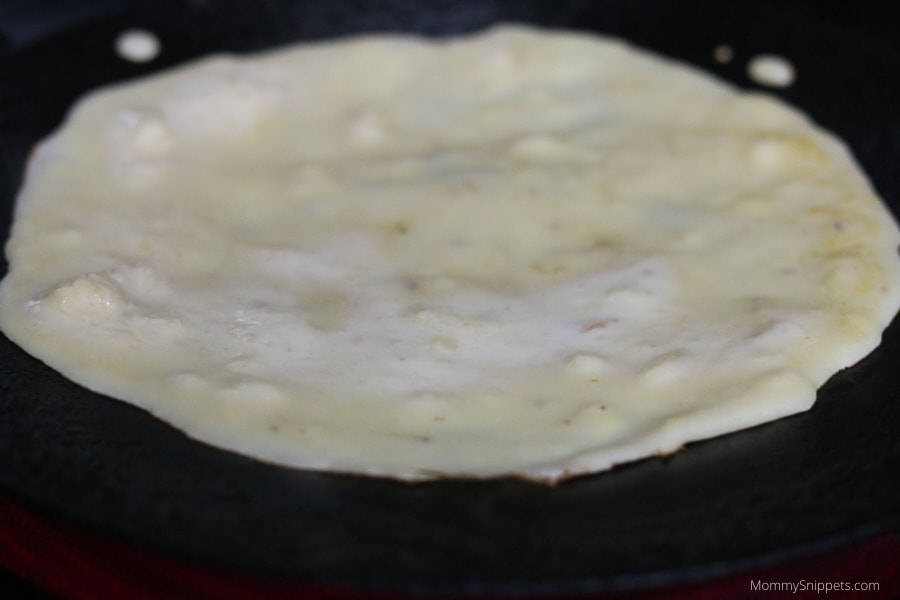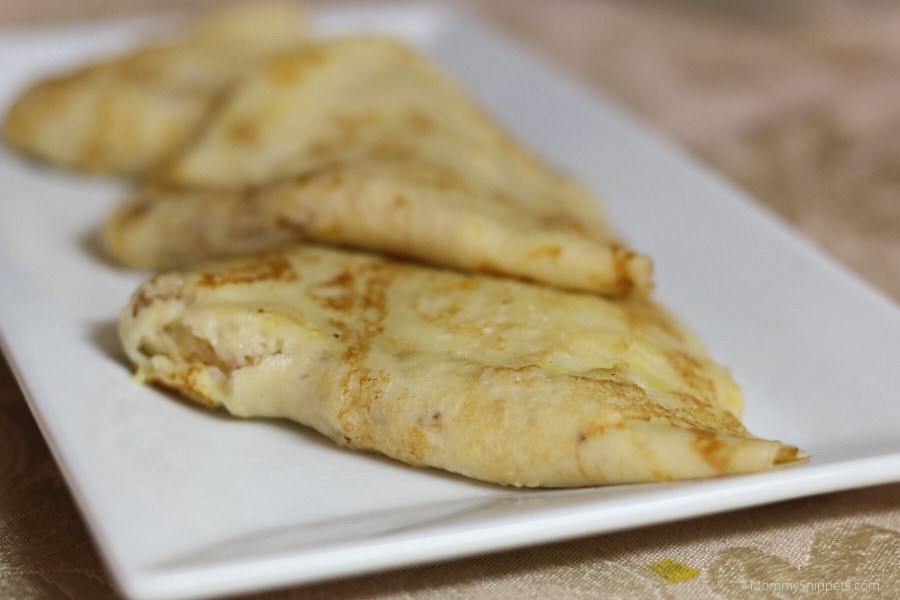 What do you do with those soon-to-be-overripe bananas?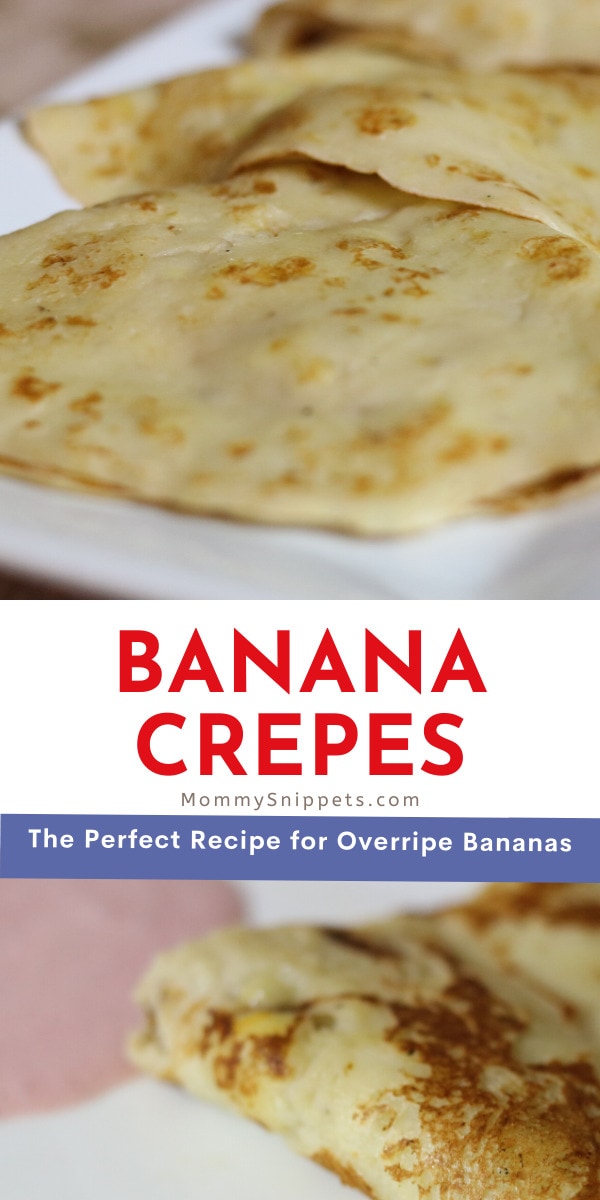 I'd love to hear from you. Hop over to chat with me on Facebook and/or Twitter