Easy Banana Crepes Recipe- What to Do With Ripe Bananas
This post contains editorial samples and/or affiliate links to products I recommend. While this adds no additional cost to you, I will earn a small commission on any sales made.
My family loves bananas. There are days when the bunch purchased chooses to take that path of deep-yellow-on-the-way-to-brown-spots soon.
And yes, I do know what to do with ripe bananas- banana carrot bread muffins and banana bread!
But when a friend brings over a bag of overripe bananas there are only so many batches of muffins and loaves one can bake, right?
The next best option for those soon-to-be-overripe bananas?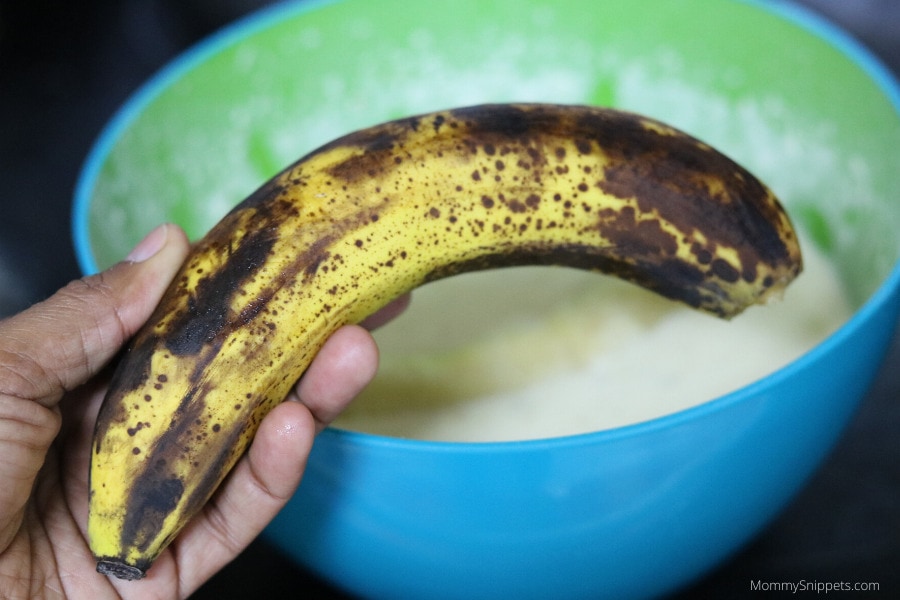 Banana crepes!
And the best part is these are so quick to whip up.

This is such an easy peasy recipe and one that my kids love.
You can always spruce it up with homemade strawberry jelly, chocolate hazelnut spread, honey,
or my kids' favorite- a berry cream-cheese sauce.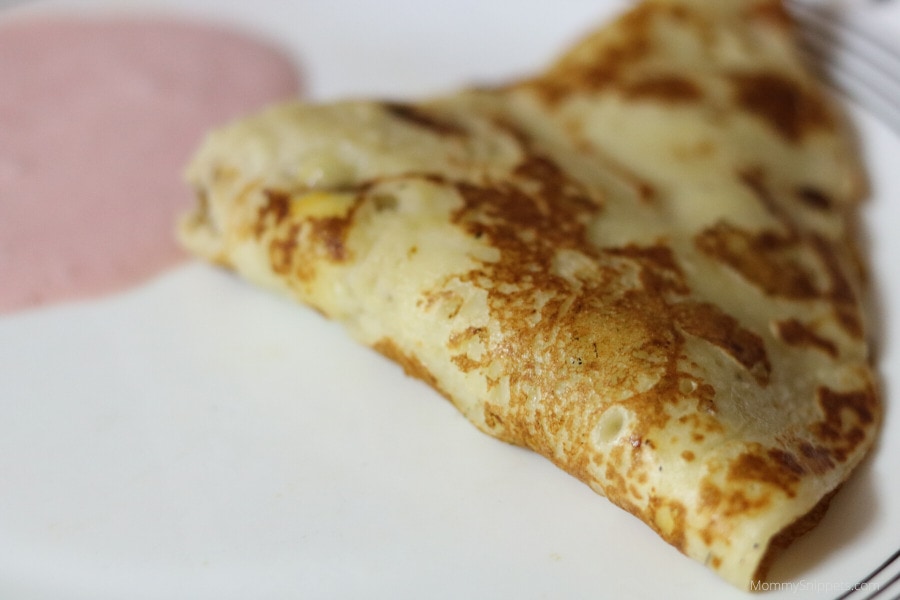 We aren't too fond of overly sweet anything so the sweetness from the bananas is all that's needed in our crepes.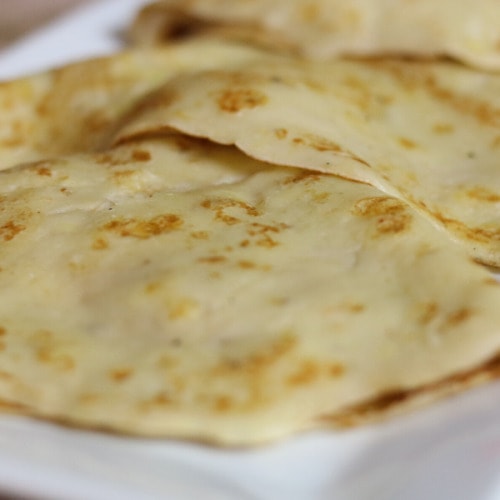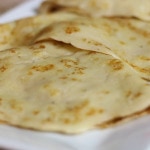 Banana Crepes
Ingredients
2

cups

all purpose flour

1/2

tsp

salt

2

eggs

1

cup

milk

1

cup

water

4

soon-to-be-overripe bananas: mashed

Butter or oil to brush on the pan you make the crepes on.
Instructions
In a bowl, whisk the eggs

Add in the mashed bananas, flour, salt, milk, water and combine well.

Now take a pan/skillet, heat the same on medium heat and brush the surface with butter/oil.

Pour a ladle full of crepe batter on the skillet/pan, to coat the same (I like to make my crepes around the size of a regular sized tortilla)

Cook each side for 3-4 minutes or when you see the same beginning to turn golden brown.

Serve hot with chocolate hazelnut spread, honey or even whipped cream with a freshly chopped berry mix.
There are a few tips to ensure you get great banana crepes each time you make these.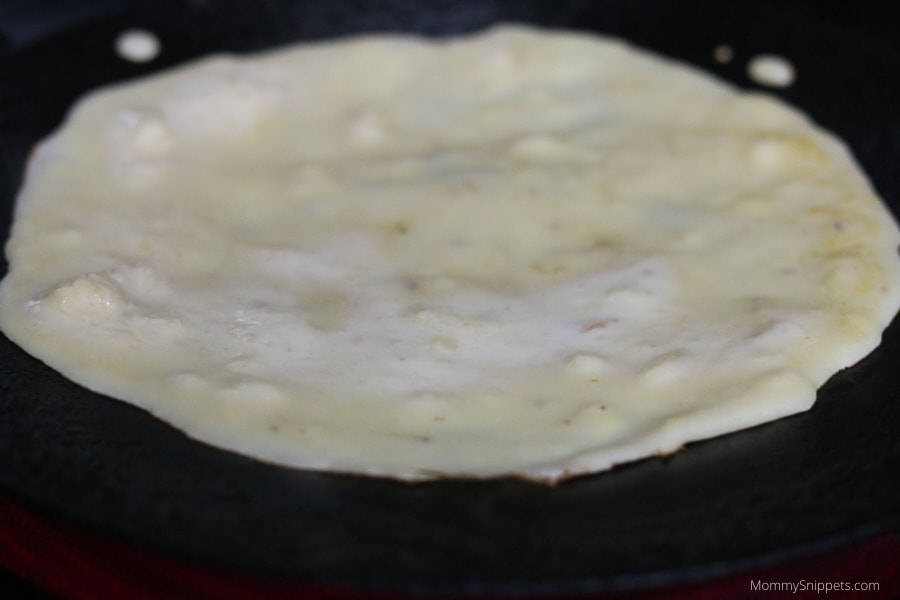 Tips to make the best banana crepes:
Ensure the banana is mashed well and the flour is blended well into the batter. Banana pieces and flour clumps are never fun finds in one's crepe!
Ensure the consistency is fluid, very similar to the way Elmer's liquid glue flows. (Can you tell I love kids' crafts?)
While you can make these crepes in advance and store them in a hot case, nothing beats serving your family fresh hot crepes straight off the stove!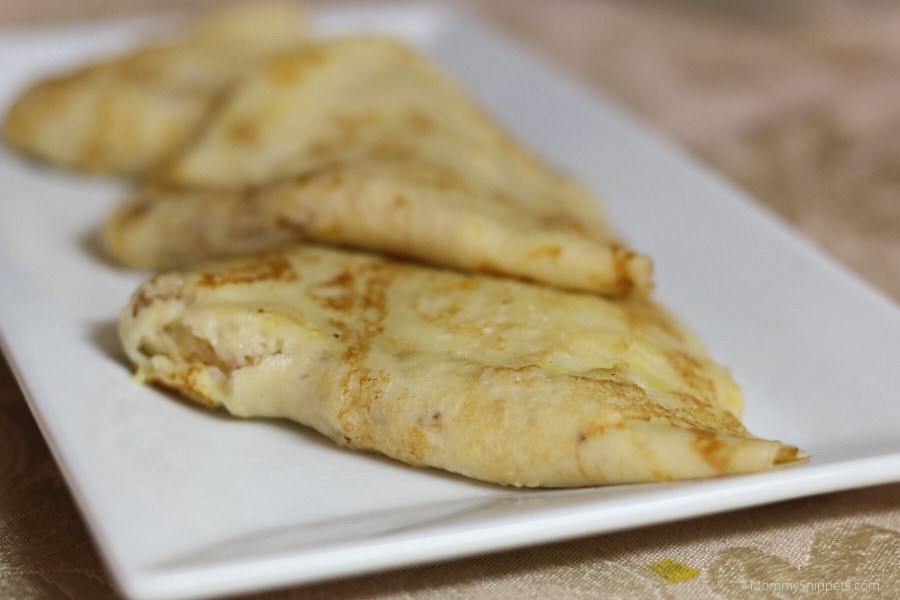 Pssst! Did you see what else I put overripe bananas in?
You will never guess!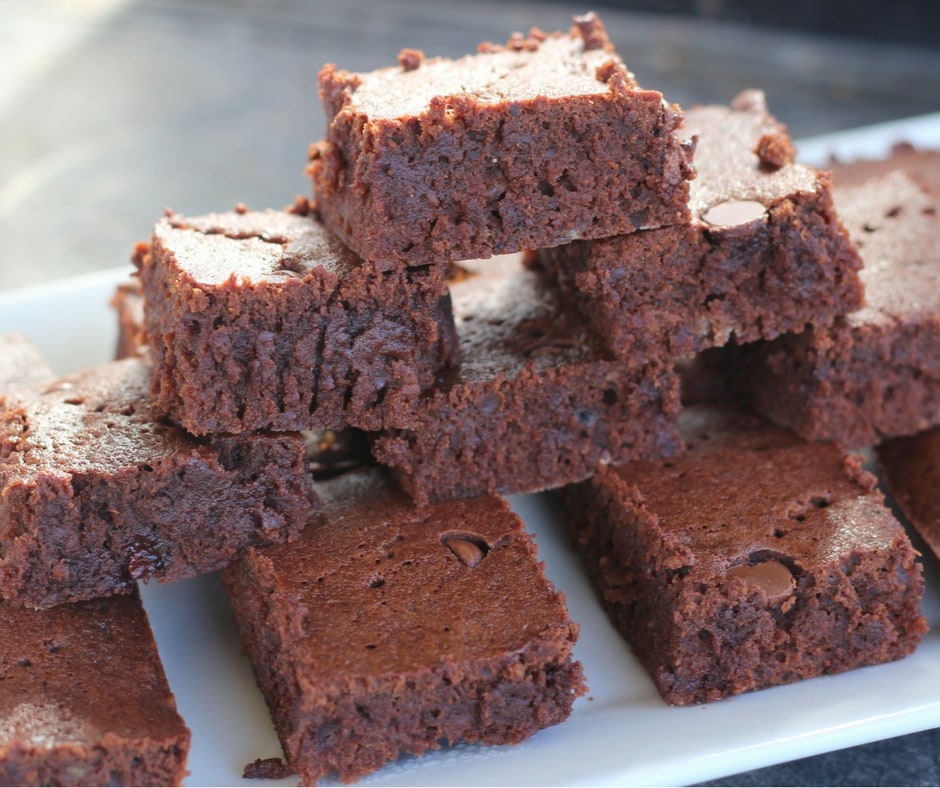 YES!
I couldn't resist!!
And yes, they're so good!
What do you do with those soon-to-be-overripe bananas?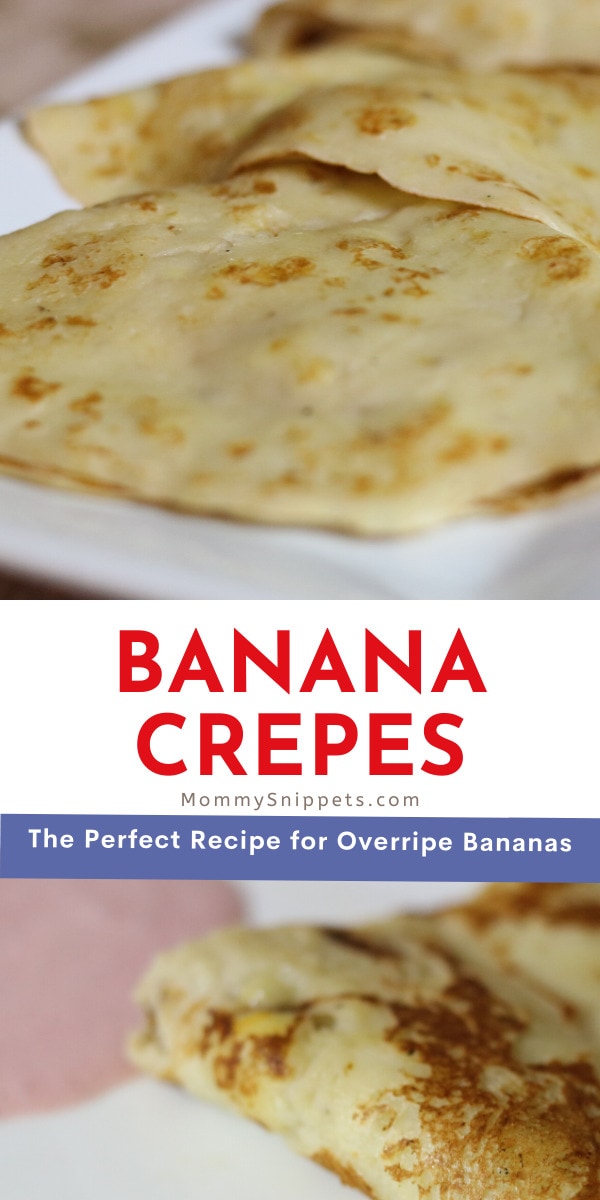 I'd love to hear from you. Hop over to chat with me on Facebook and/or Twitter