Easy Peasy 4th of July Brownies (+ Printable 4th of July Word Puzzle for Kids)
This post contains editorial samples and/or affiliate links to products I recommend. While this adds no additional cost to you, I will earn a small commission on any sales made.
I love partnering with fun brands that make the ordinary pop with personality.
It's not hard to fall in love with Sweetworks, especially if you're hardpressed on time or not confident you can decorate a cake.
With just a little frosting and all the colorful Sweetworks assortments, you can have a sweet creation that looks fantastic.
Circa 2015, my then 8-year-old and 4-year-old created this beautiful floral cake using nothing but frosting and candy.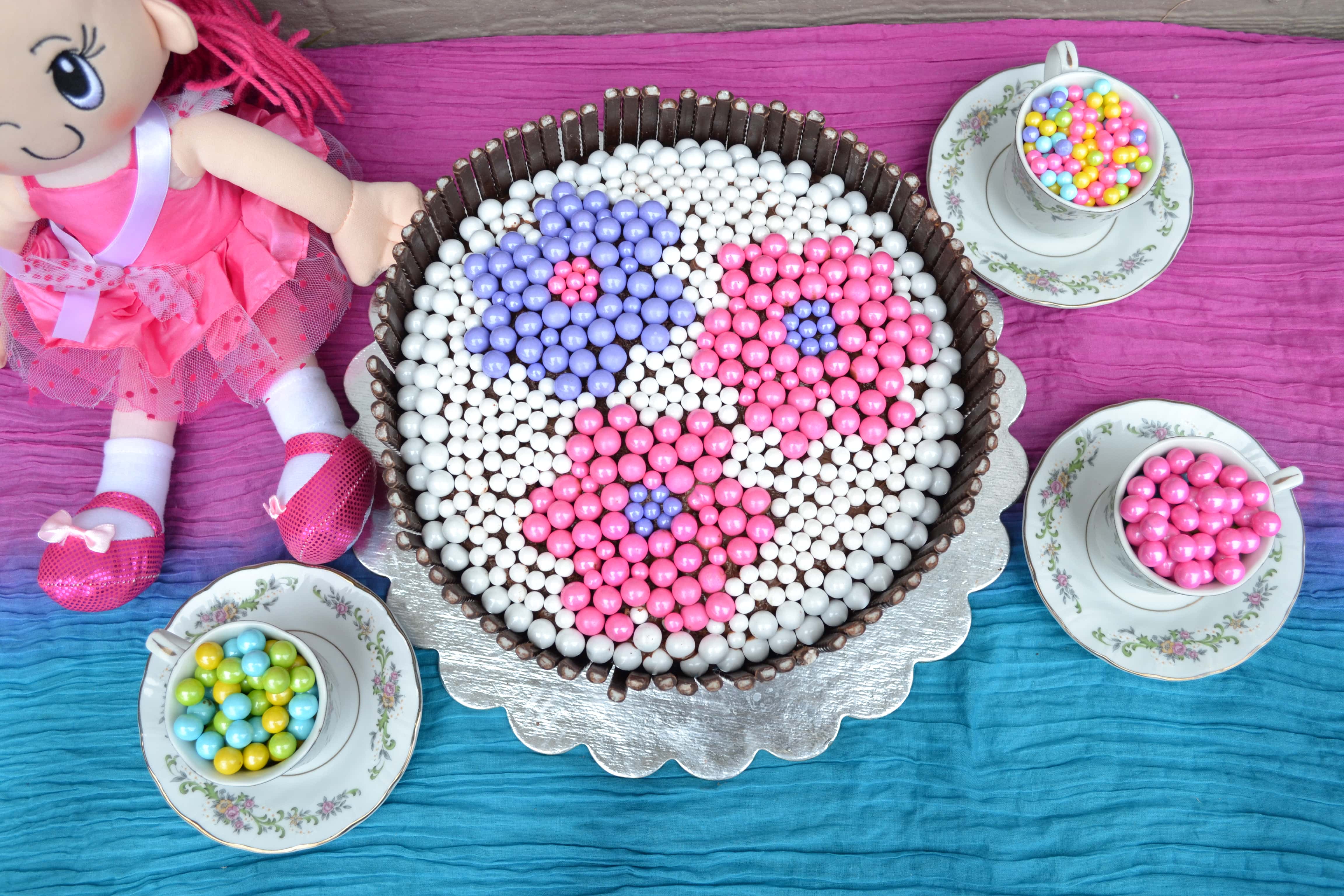 With 4th of July celebrations being planned by many, consider the red, white, and blue candy options not just to decorate those sweet treats but also to hand out to the kids and use as table decor.
If you're stumped on what to make for your "Happy Birthday America" celebration, why don't you make these brownies?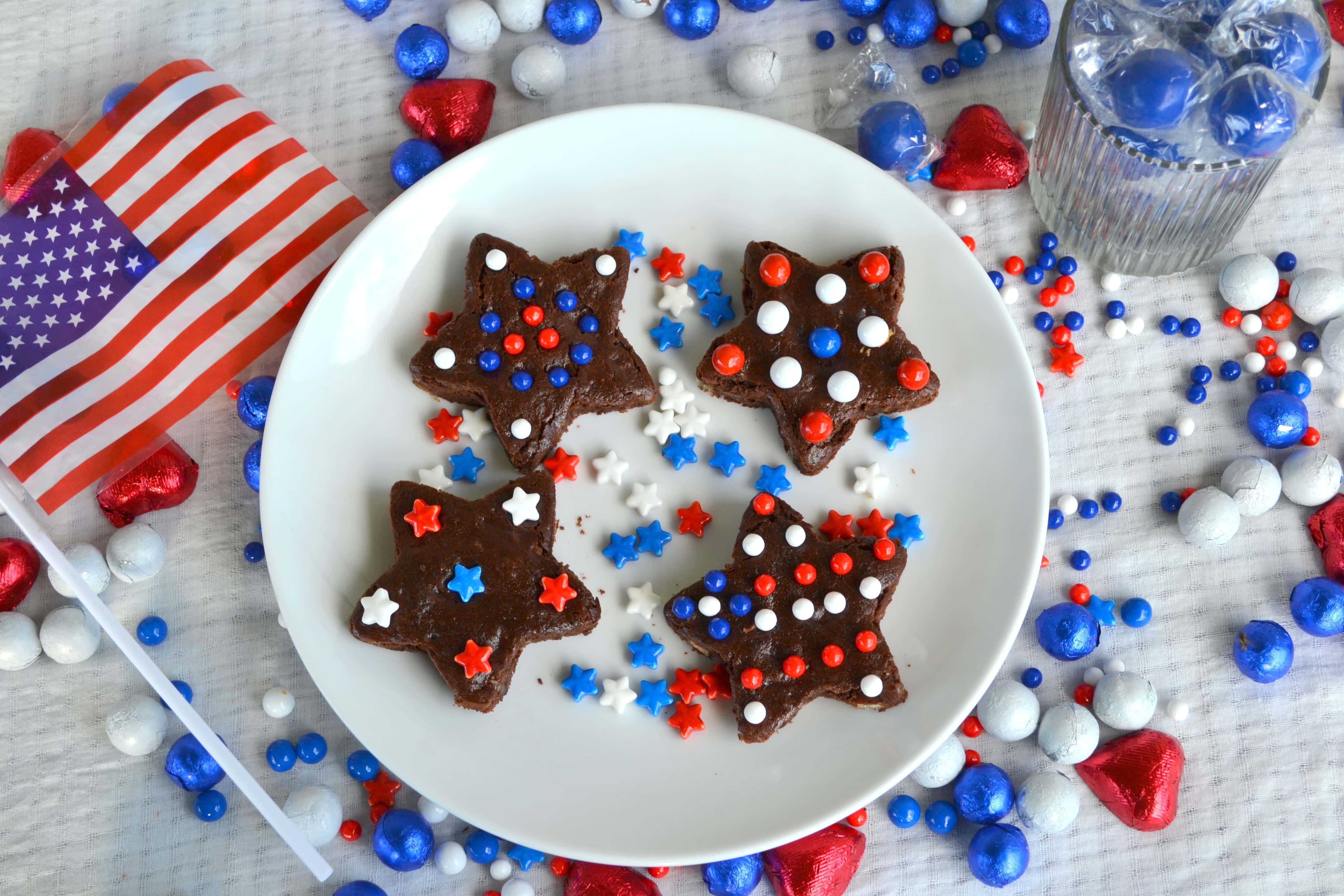 This was such a popular post when first published on June 15th, 2015 that I had to republish it and include a fun printable-themed workbook, for older kids to enjoy.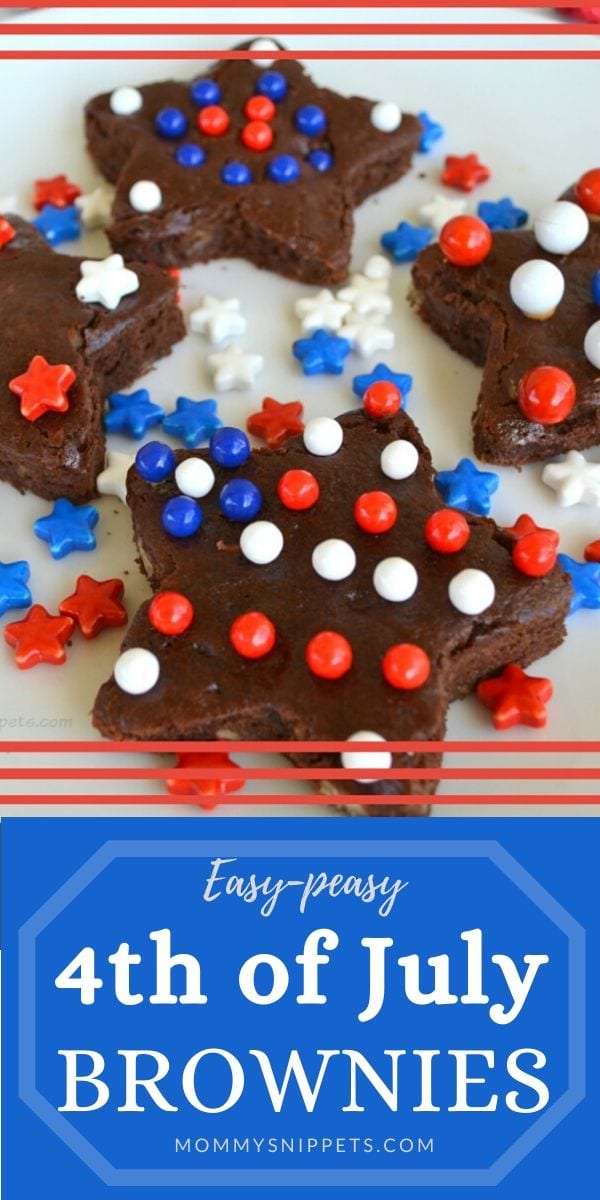 4th of July Brownies
You can either choose to make my Easy Brownies recipe,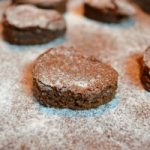 An easy Brownies recipe
Optional: You can dust these, once baked, with powdered sugar. This definitely makes the brownies look prettier especially while gifting the same. * You can do 1/2 cup applesauce and 1/2 cup butter vs 1 cup butter
Ingredients
1

cup

all purpose flour

1 1/4

cup

cocoa powder

1/2

tsp

salt

1/2

tsp

baking powder

1

cup

butter

room temperature

1 1/2

cups

sugar

Or if you prefer, 1 cup sugar and 1 cup semi sweet, semi-healthy, chocolate chips. (I like using the Enjoy Life brand chocolate chips.)

1

cup

walnut chips

Or crush walnuts till tiny crumbles

4

eggs

2

tsp

vanilla extract.
Instructions
Preheat the oven to 350 degrees Fahrenheit and prepare a 13x9x2" cake pan by greasing and flouring it prior to pouring the batter into the same.

In a big bowl, manually whip the eggs.

Add to this the sugar and mix well.Now add the butter and vanilla extract. Combine the same.

Finally add in all the dry ingredients and mix till well combined.

Pour the prepared batter into the pan and pop into oven for about 20 minutes. Keep checking to see if it's ready with a toothpick/fork-bake test.

Serve these hot or wait till these cool a bit to make cutting the brownies not as messy.
or take a healthier route with my Chocolate Walnut Spinach Brownies recipe.
(If baking from scratch is not your thing, I promise these will be just as amazing if you use a box mix. Buy 8 boxes of Krusteaz brownie mix and share with your neighbors.)

The success of these brownies lies in how creative you want to get with decorating the same!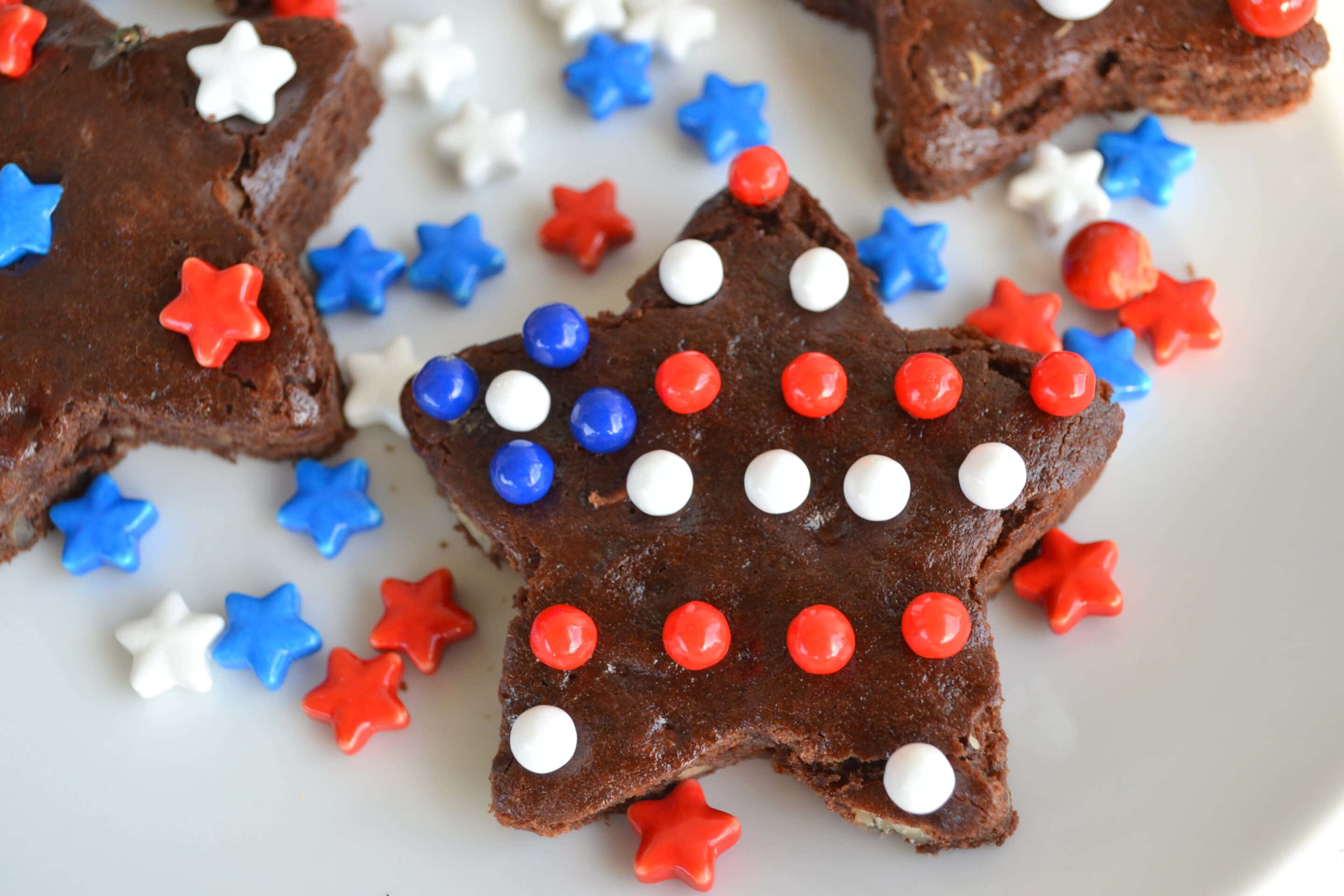 I baked the brownies in a large cake pan and then used my star-shaped cookie cutter to cut out star shapes, just to give it a more 4th of July feel.
As an alternative, you can make mini brownie bites (to avoid baking in two batches. This is just so much more convenient especially when baking large quantities.) if you would like small bite-sized treats, use this 48 cup mini muffin pan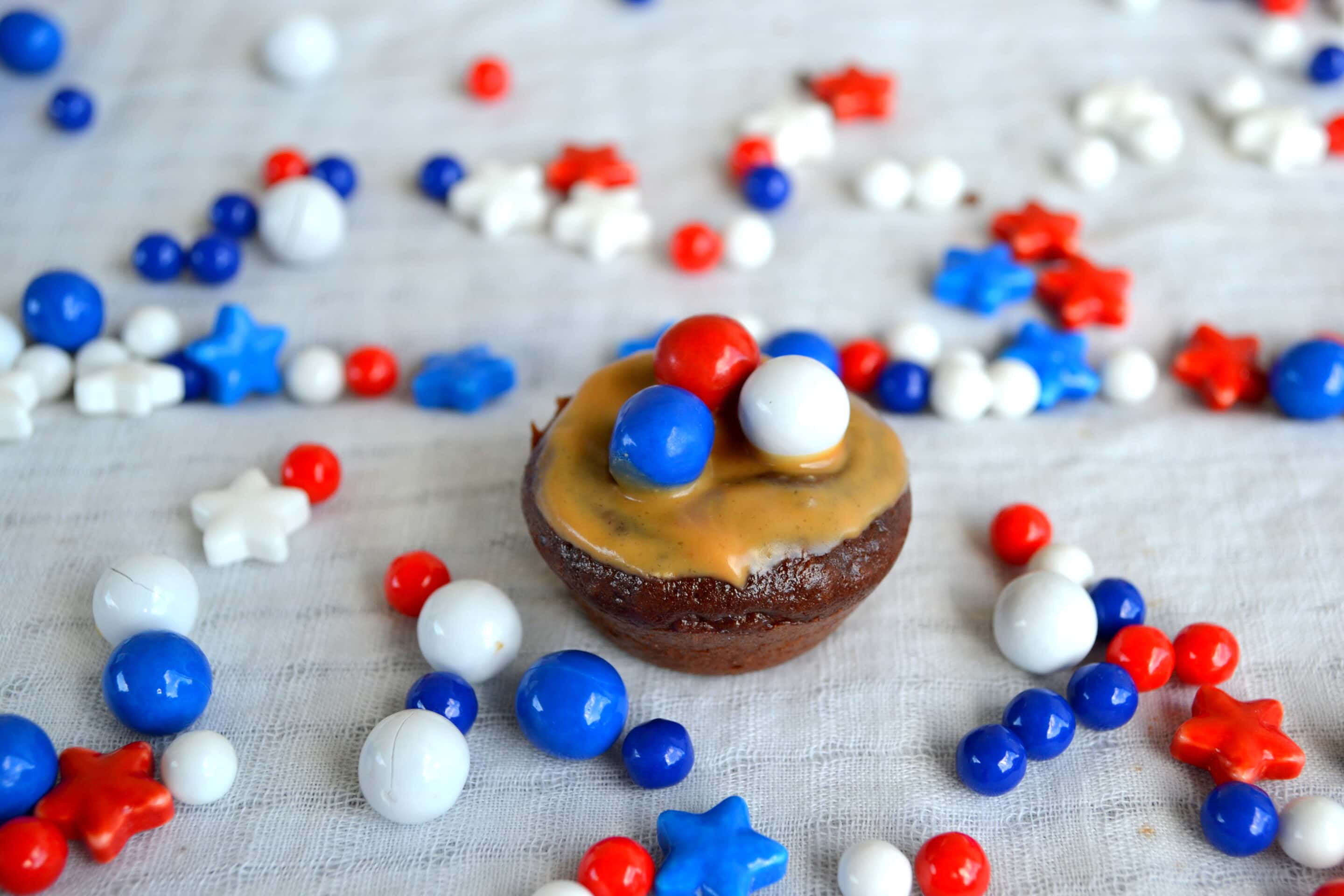 You can choose to frost the top of your brownie completely using the best cream cheese frosting recipe out there (or even good ol' creamy peanut butter.)You could also just use a dab of frosting to act as a glue to stick a sixlet, pearl or star to your brownie's surface.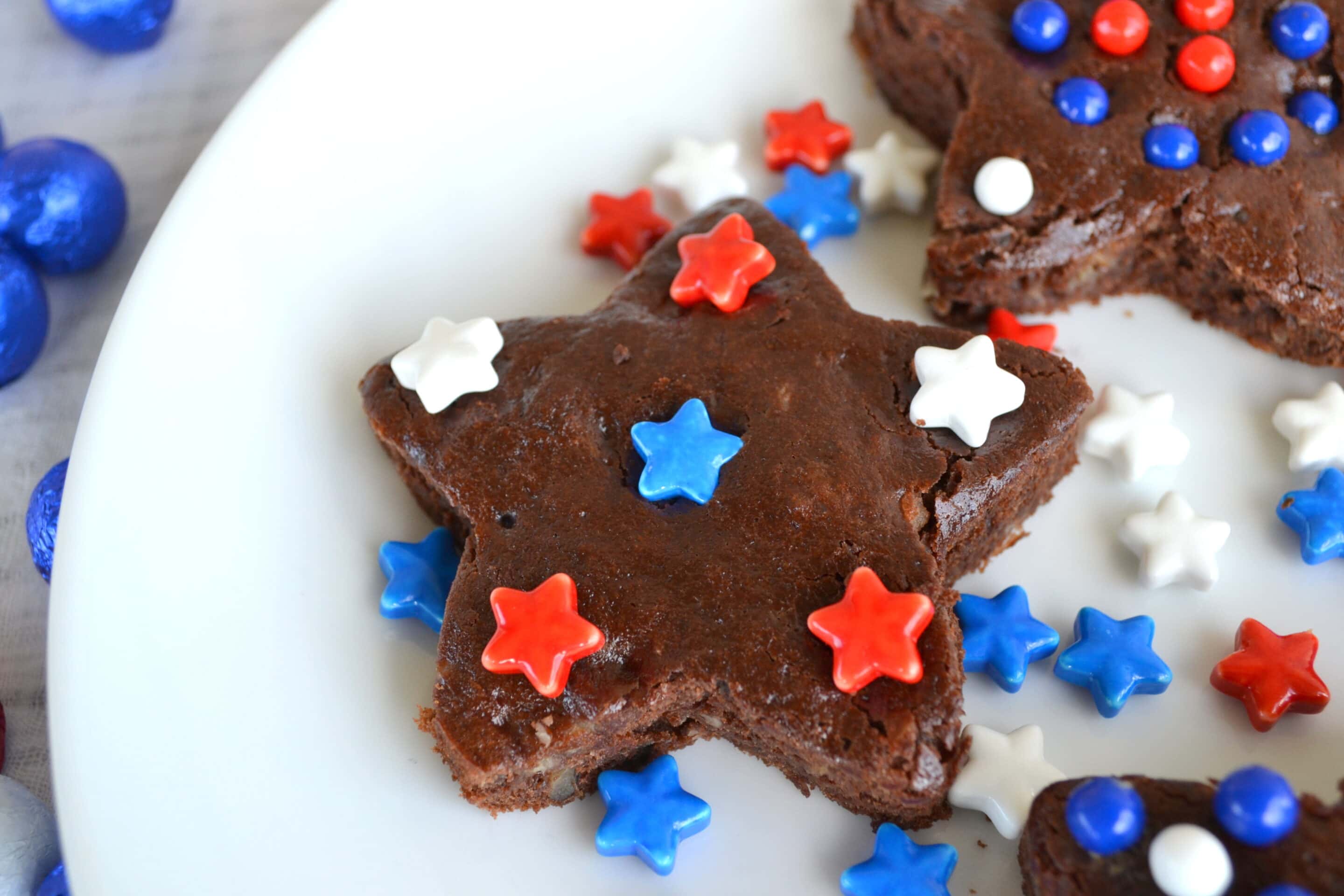 This is also a fun way to get the kids involved at a 4th of July celebration.
Set up a brownie decorating station and allow the kids to get creative!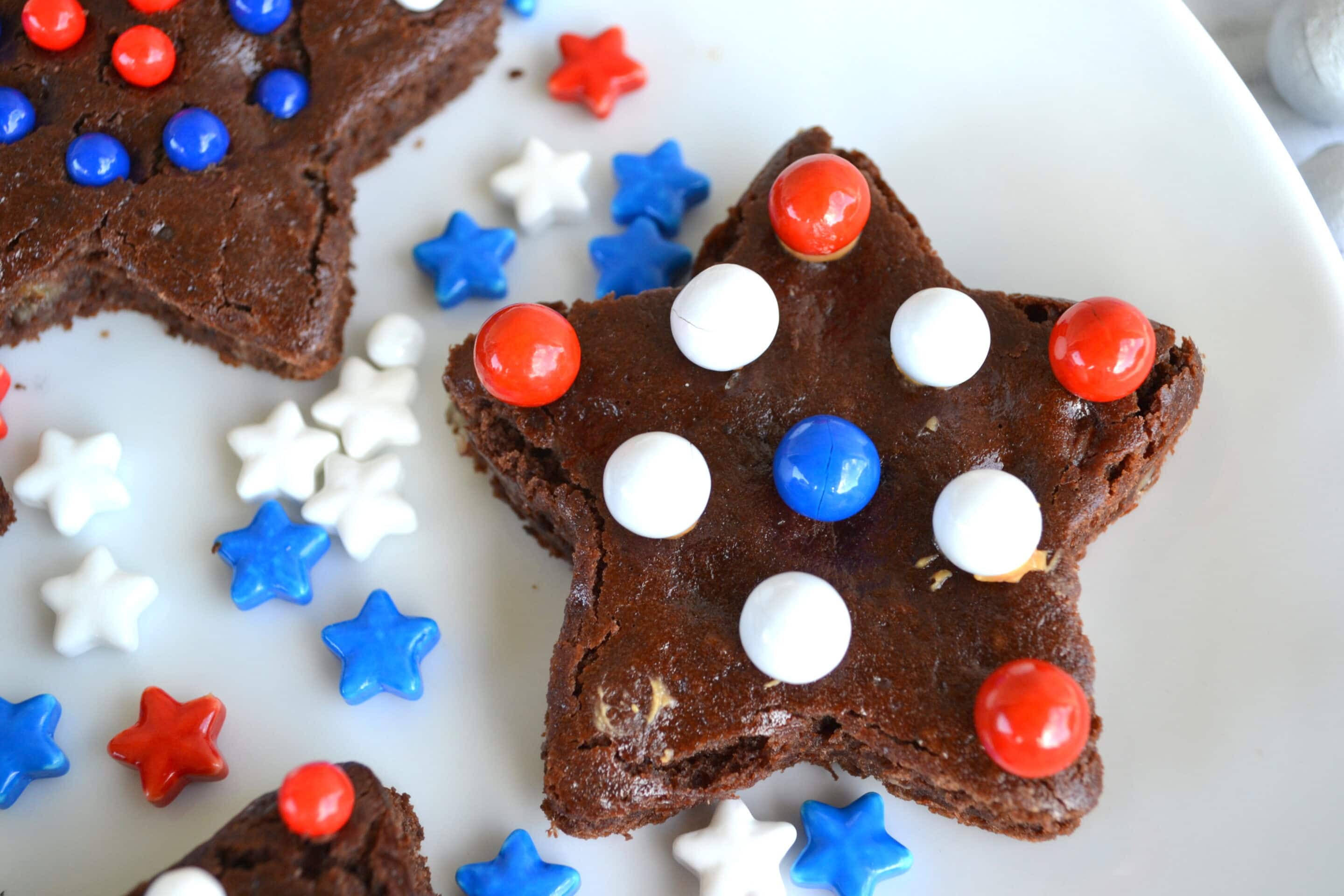 Irrespective of the route you take, the end result will be festively patriotic.
Red, white and blue candy really is a no-fail decorating secret most people don't make the most of!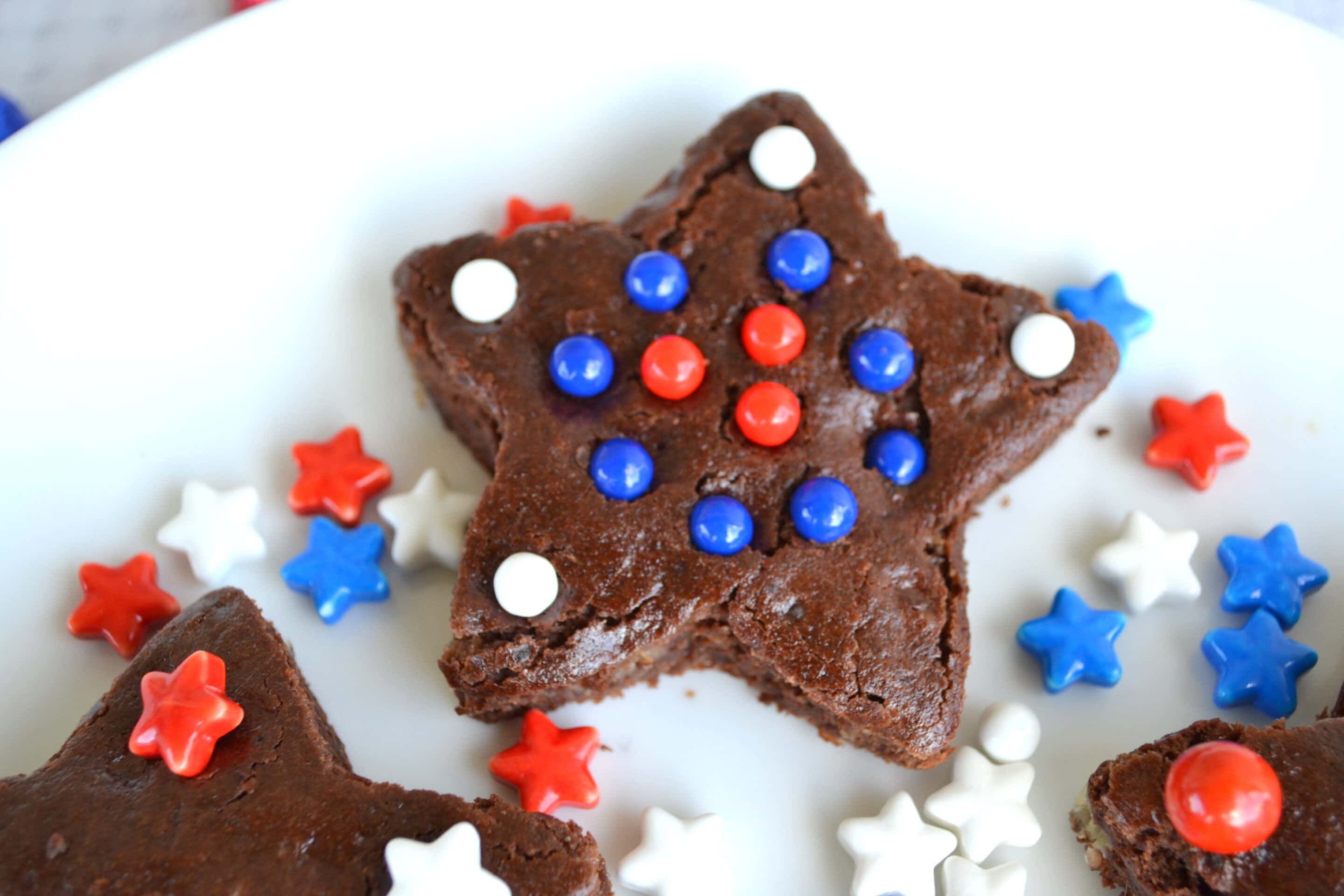 Don't miss printing the recipe for my Happy Birthday America strawberry cake. Another favorite with the kids.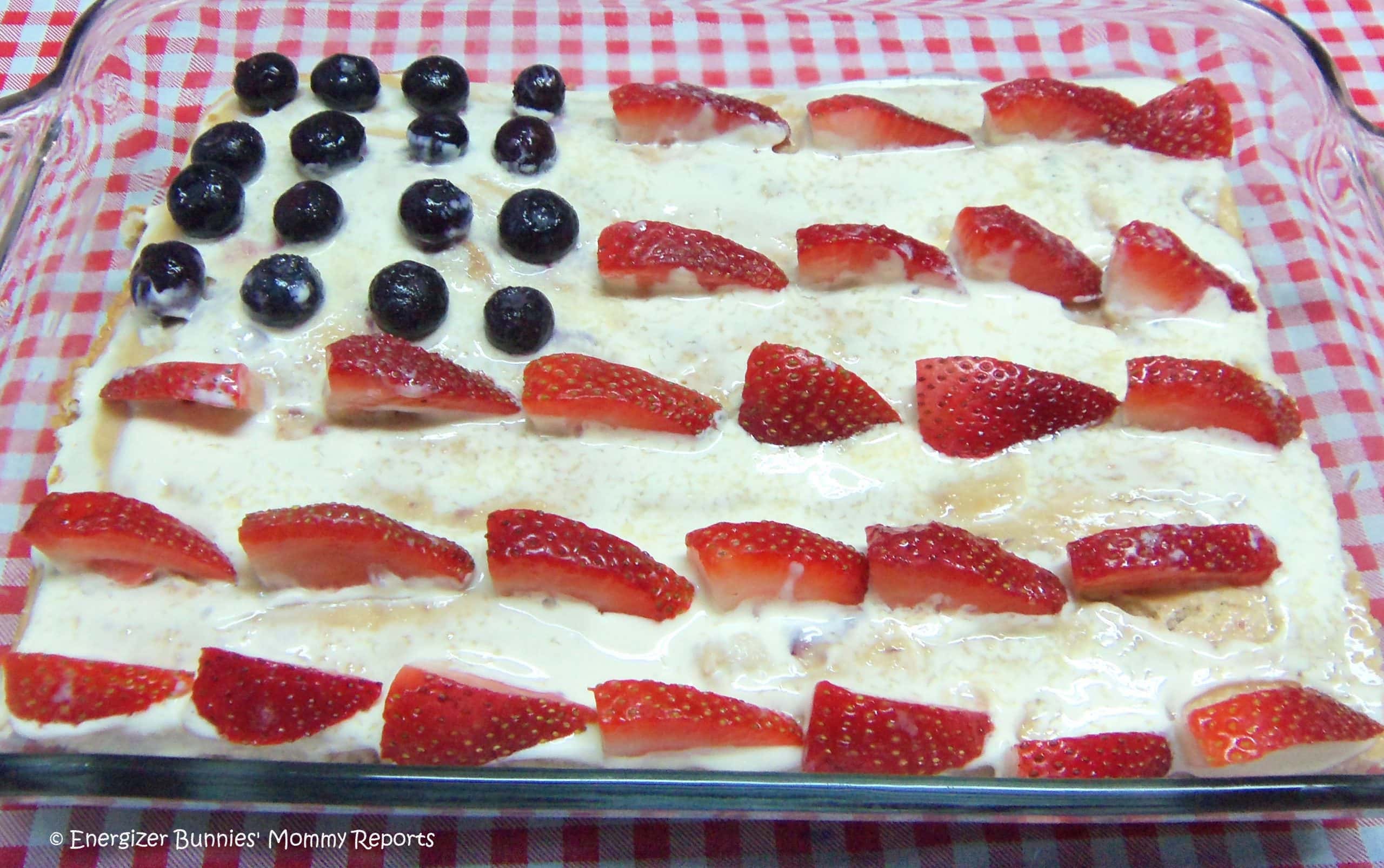 I'm sure you've found lots of fun, free, printable coloring pages for the kids to keep busy with, July the 4th week, but what about something for your older kids?
Free Printable Independence Day Word Puzzles
Simply click on the image or this link to download and print the perfect 4th of July puzzles for the kids to enjoy.