A 4th of July Prayer to Celebrate America's Independence Day (+ Free 4th of July Facts and Activity Pack)
This post contains editorial samples and/or affiliate links to products I recommend. While this adds no additional cost to you, I will earn a small commission on any sales made.
As we make plans to celebrate American Independence Day, may we not forget to thank God for the freedom and liberty we have been blessed with in this Nation. Before you busy yourself with parade festivities, cookouts, and fun, quieten your spirit for a few minutes and pray this 4th of July prayer for America.
Feel free to print, forward, and share this prayer with friends and family.
Please feel free to pray as you are lead.
This Fourth of July prayer has been shared to inspire you, and start you off, as you lift up the Nation, to God.
A 4th of July Prayer
Heavenly Father,
We thank you for this Nation.
We thank you for the freedom we enjoy daily.
May we never take for granted the liberties we have been given.
May we remain humble and conscious of the blessings we enjoy
because of the sacrifices made by countless men and women.
We thank you for the abundance we enjoy.
May we be sensitive to those around us who are in need,
and may our hearts be quick to help
when we have the means to do so.
We pray for our leaders.
For those placed in authority over us.
Father, we ask that you guide every decision they make.
May they lead us with wisdom, humility, and grace.
Father bless our Nation with Your peace.
May Your love flow through each one of us,
and may we never forget to give You thanks, always.
May you receive the glory, honor, and praise..
In Jesus Name we pray,
Amen.
Click on this link to print this Fourth of July prayer, if you would like.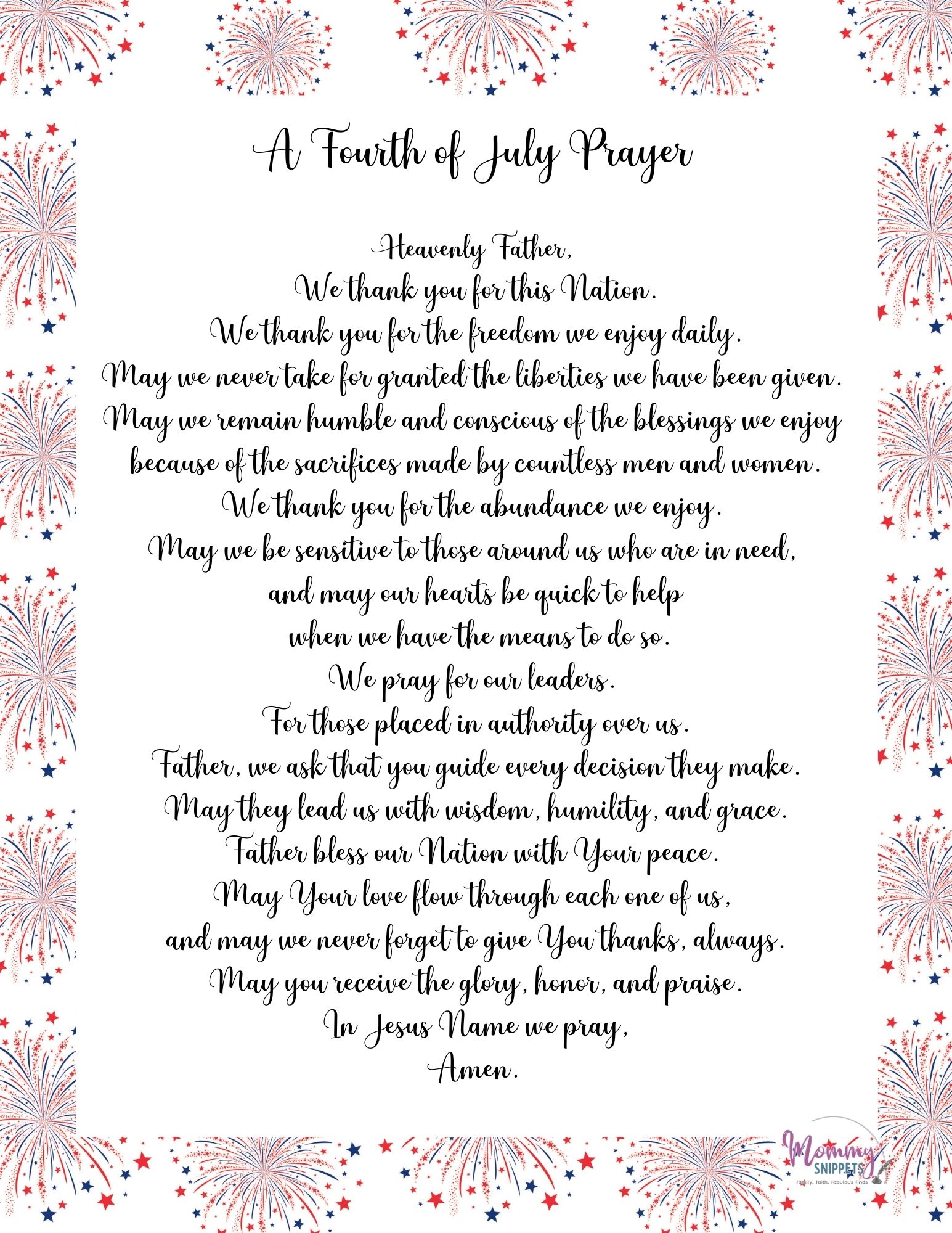 Stay safe as you celebrate this Nation's Independence with loved ones.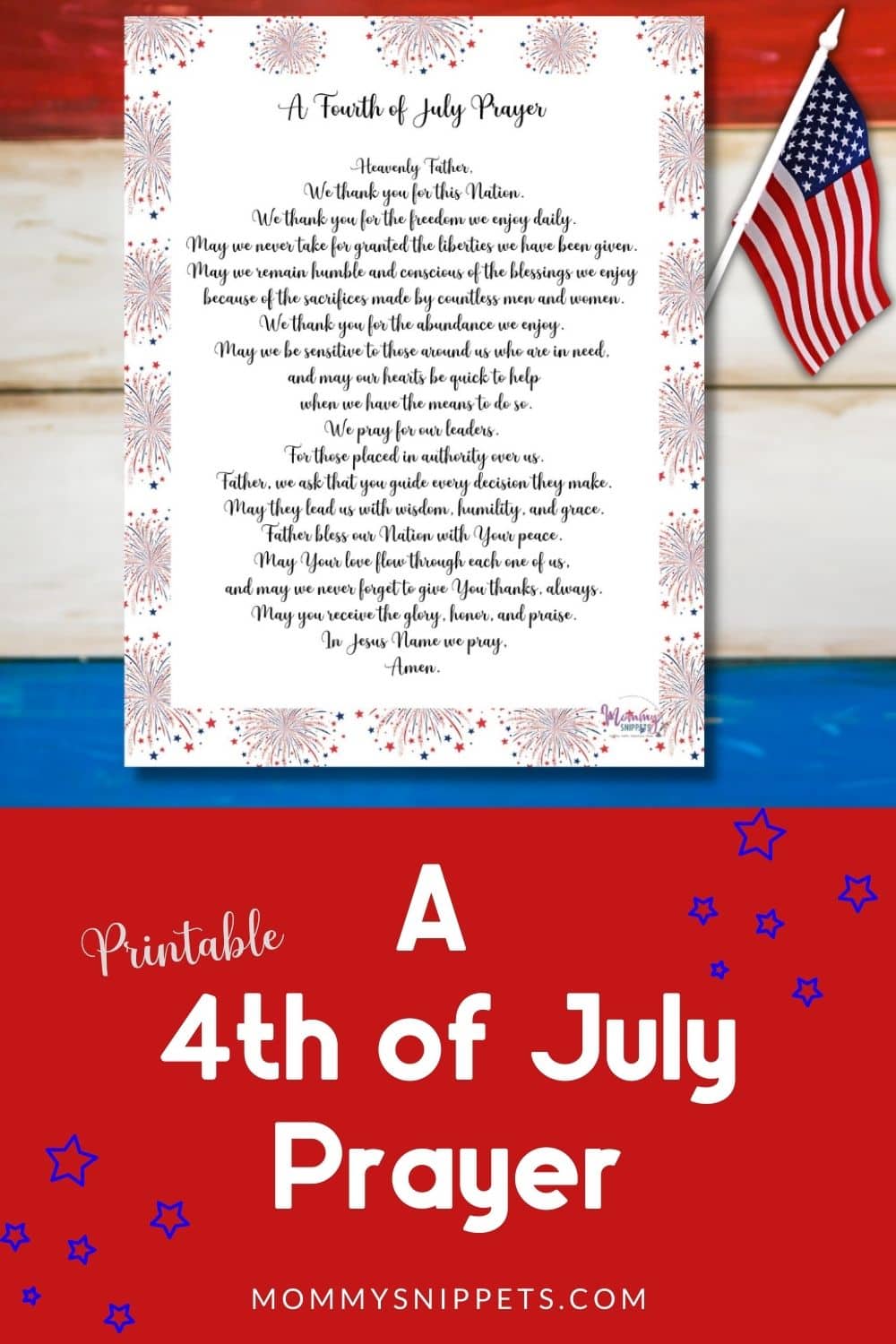 Enjoy my 4th of July Brownies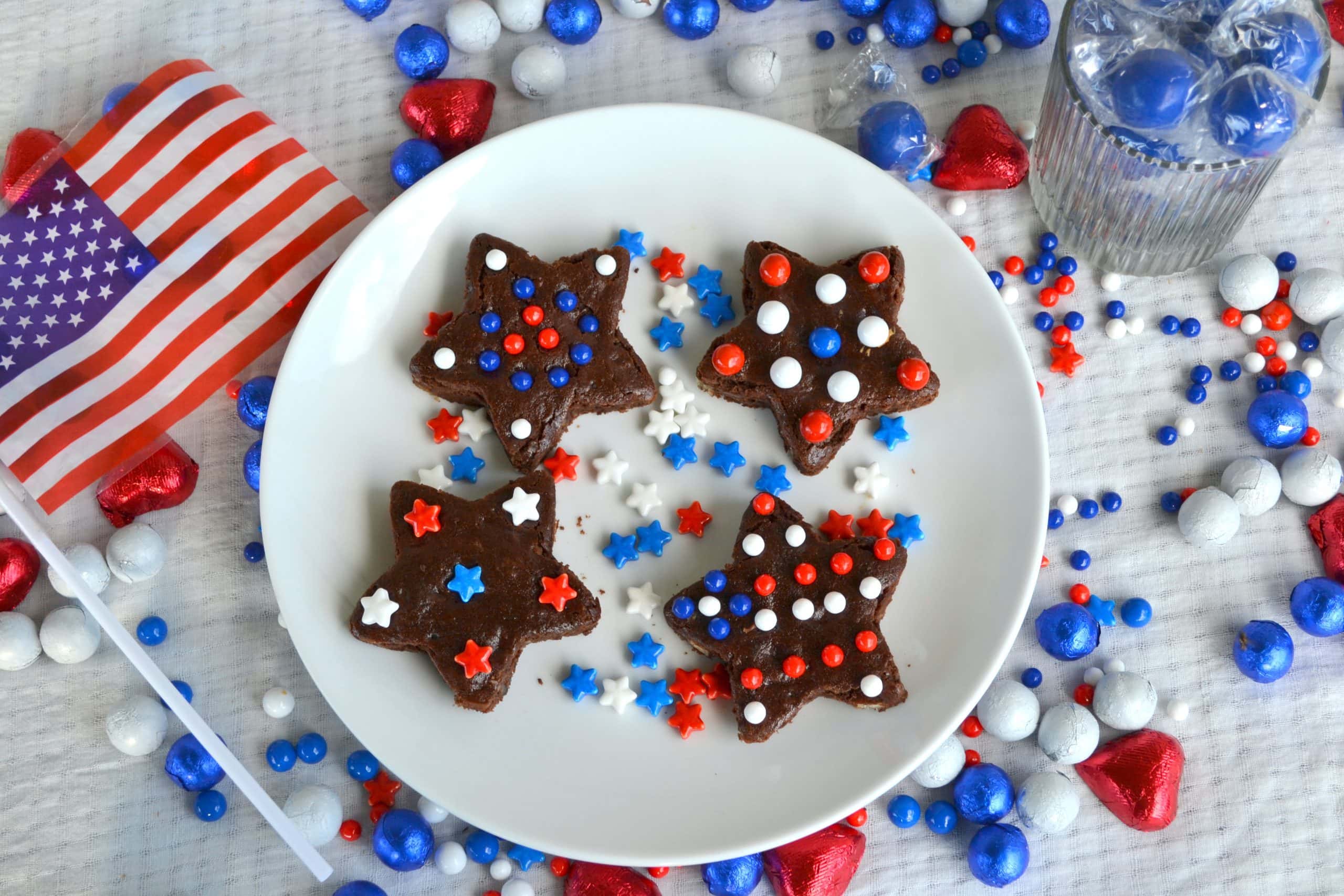 and print off these 4th of July word puzzles for the kids to enjoy as they wait for lunch or the fireworks.
May our children always remember that the 4th of July is more than just the cook-outs, the parade, and the fireworks.
It's a time for us to reflect and be thankful for the independence and liberty we have in this Nation.
If you have been looking for a way to help your child remember important milestones in history that led to our celebration of the 4th of July, this 4th of July Facts and Activity Pack is something you will appreciate.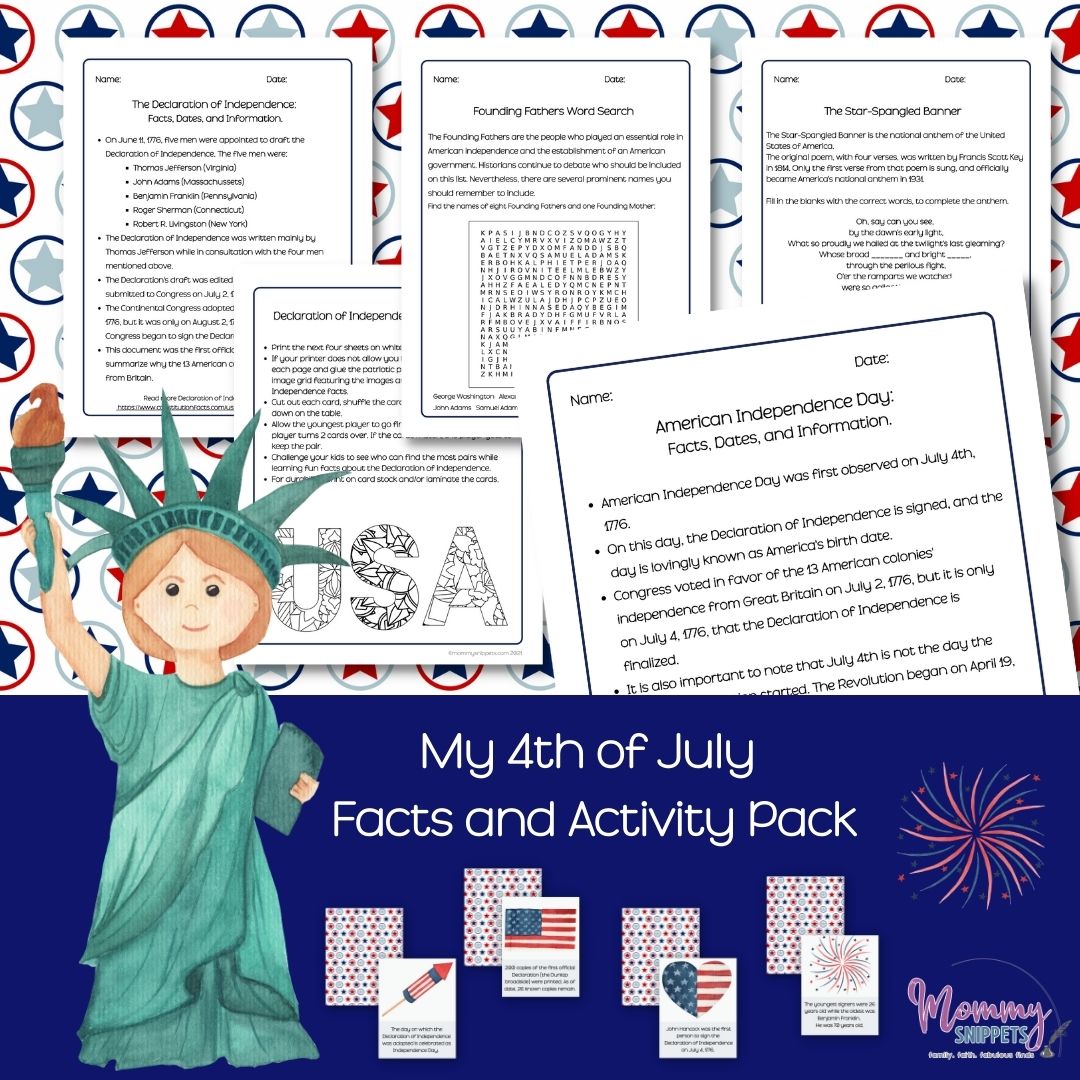 This engaging, interactive pack introduces a child to the foundations that make up this Nation's history.
Having fun while learning is the core of this pack.
Keeping in mind activities my kids enjoy, I've included:
A sheet filled with interesting facts and information about America's Independence Day
A sheet filled with interesting facts and information about the Declaration of Independence
A copywriting prompt
A Founding Fathers Word Search game
Symbols of American freedom and liberty
A Fill-In-The-Blanks activity highlighting the Star-Spangled Banner
A Declaration of Independence Memory Match game
A writing prompt and
A crossword puzzle
Feel free to print as many copies as you would like.
Get your 4th of July Facts and Activity Pack from my

FREE Printables Library

NOW
If you've signed up for my newsletter, use the exclusive library access password to get into the library.
If this is your first time trying to access a Mommy Snippets printable, please sign up for my newsletter to get the exclusive password. This one password will give you access to all the printables in the Mommy Snippets Community Printables Library for FREE!
I would recommend printing the Memory Match game sheets on white card stock paper for durability.
Do share this great educational resource with friends and family,
and make this 4th of July celebration one that is more meaningful.

Happy

4th

of

July

.