Our Random Acts of Kindness Christmas Tree (+ RAOK for Christmas Printable)
This post contains editorial samples and/or affiliate links to products I recommend. While this adds no additional cost to you, I will earn a small commission on any sales made.
Last month, a Girl Scout Leader from our local service unit, encouraged the girls to sign up for a "Random Acts of Kindness December" challenge. I thought this would be a great family activity, but wanted to find a way to make it more visual, especially for Ana.
Our Random Acts of Kindness christmas Tree
We have a tiny Christmas tree that's put outside our front door and since we haven't put it outdoors yet, it provided the perfect platform to showcase the random acts of kindness our family will carry out.
I'm excited to introduce you to our Random Acts of Kindness Christmas Tree.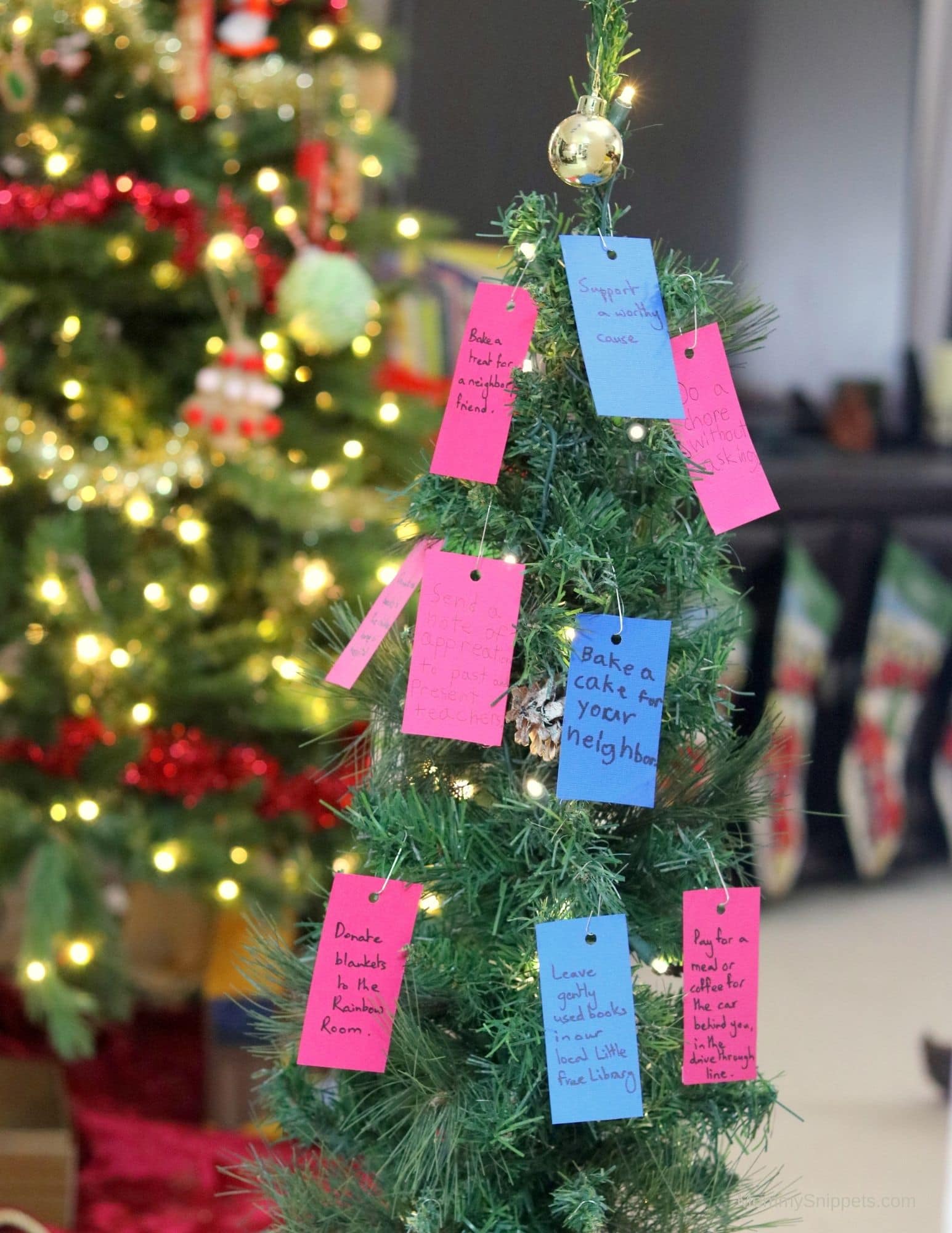 The tree is decorated with ornament tags that list out 1 act of kindness.
Each day one of the kids, choose an "ornament" and that becomes our family's Christmas act of kindness.
How to make ornaments for your Random Acts of Kindness Christmas Tree
There are three ways you can go about this:
Buy Christmas Ornament Tags or if you would like to make this an annual tradition, consider buying the Wooden Christmas Ornaments. The kids can paint and decorate the ornaments, complete with glitter and embellishments, before writing out the acts of kindness, with a Sharpie.
Have the kids draw and cut out paper ornament baubles.
Make simple tags, using cardstock and ornament hooks. If you have a circle punch, it's easy to get neat shapes cut out.
Once you have tags made for the tree, then comes the fun part, before the more fun part!
Sit down with your family and make a list of different acts of kindness your family can do together.
Find ways to be a blessing, and bring joy to another person, or people.
download and Print our Free Random Acts of Christmas Printable, for inspiration
To help start you off with a few ideas, here's a free Random Acts of Christmas Printable, for your family to use.
Or click on the image above to download and print the same.
Besides these activities, here are a few more my family enjoys doing, each year:
1. Packing shoeboxes for Operation Christmas Child.
2. Bake homemade treats for our neighbors. This year our Festive Peanut Butter Rice Krispie Treats will be an addition in our Christmas Goodies box.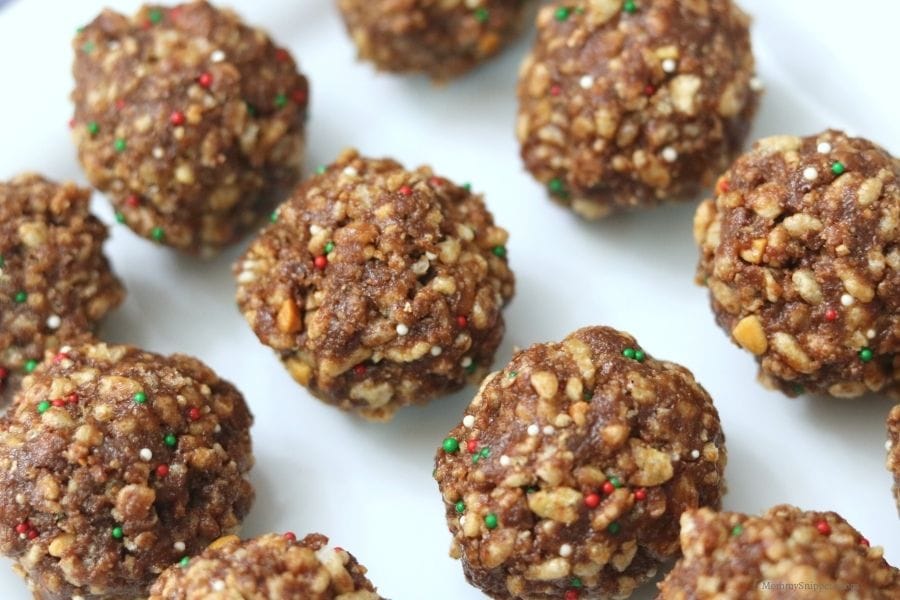 3. Donate toys for our local community toy drives.
4. Donate blankets and warm outerwear to our local Rainbow Room.
5. Donate books to children in the local hospital/children's home.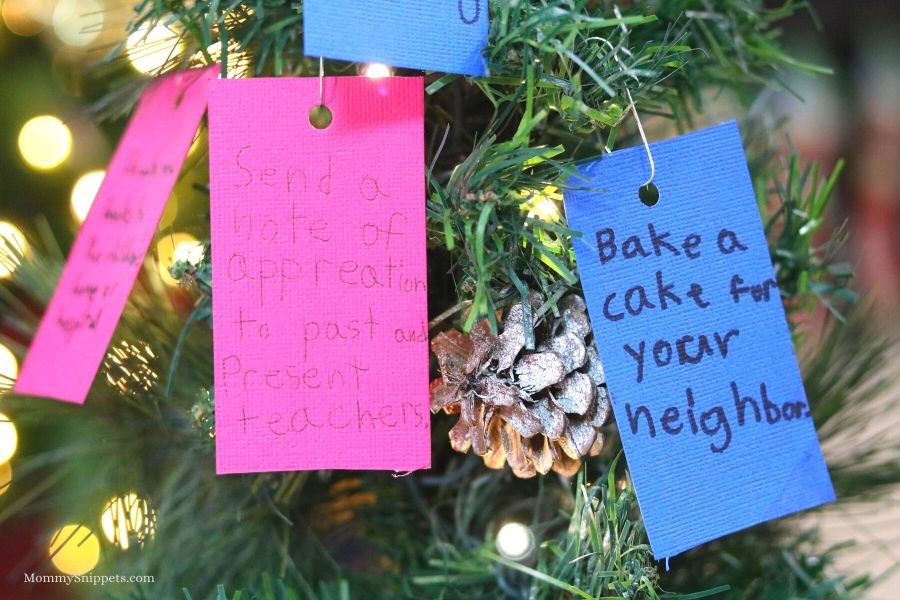 6. Donate sweet treats to our local fire station.
7. Write notes of appreciation and include a gift card for our mailman and favorite UPS delivery driver.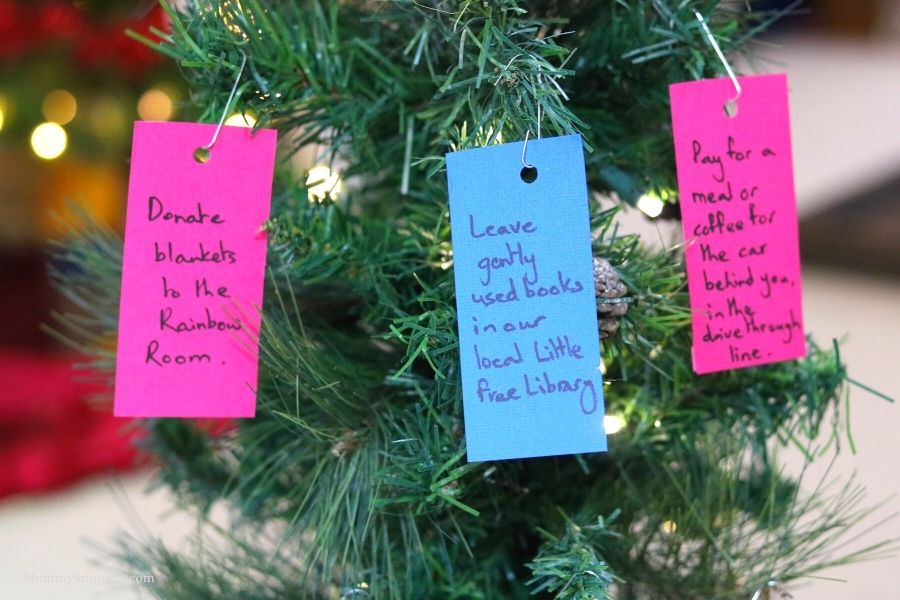 I would love to hear from you, especially if your family decides to have your own Random Acts of Kindness Christmas Tree.
This would be a beautiful new tradition to start, with your family.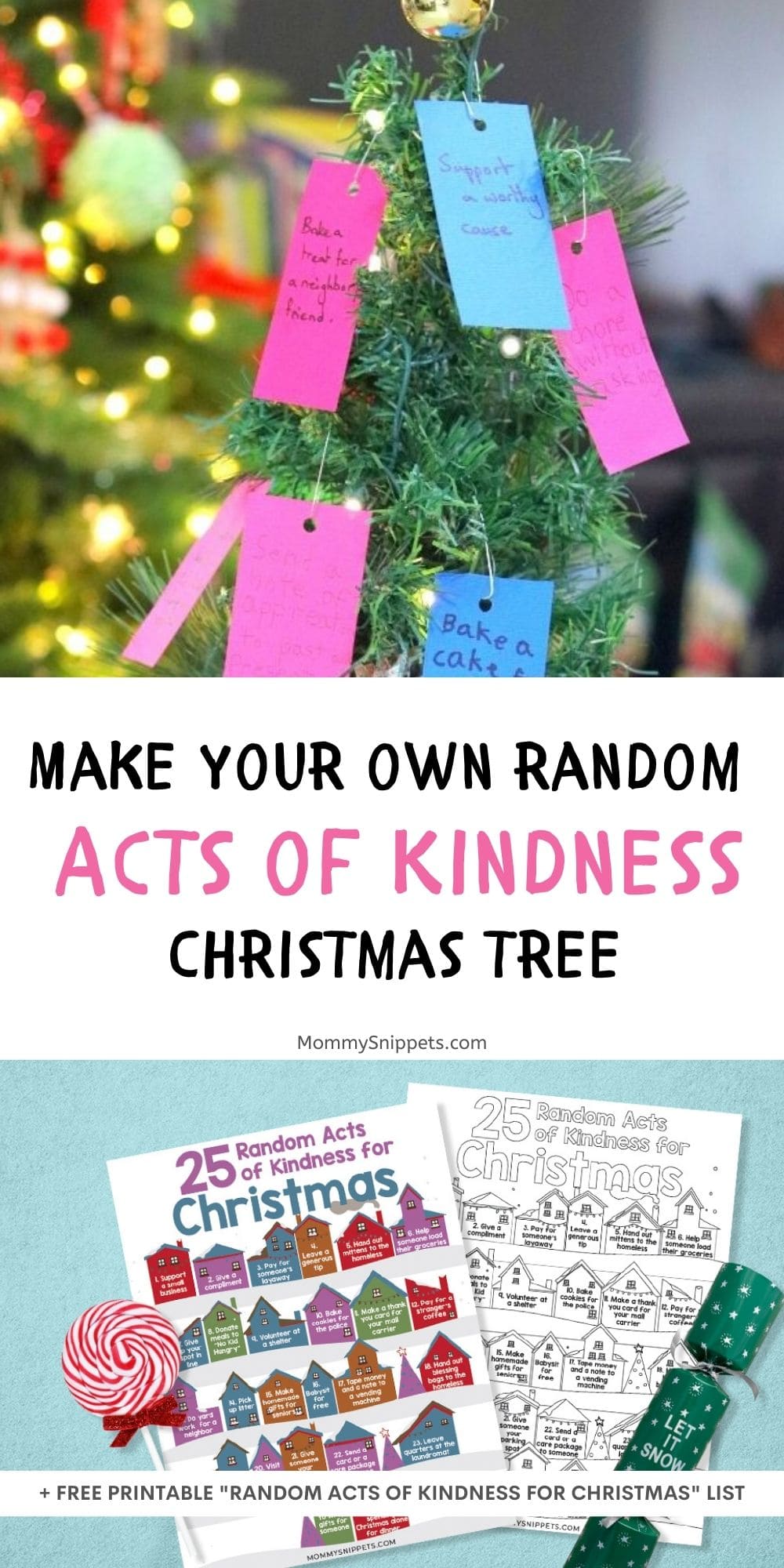 Have you visited the Christmas Resources Hub yet?
12/1 update: I have more inspiration for you!
Our 100 Random Acts of Kindness post is now live.
Click on the link above, or the image below, to be taken to that post.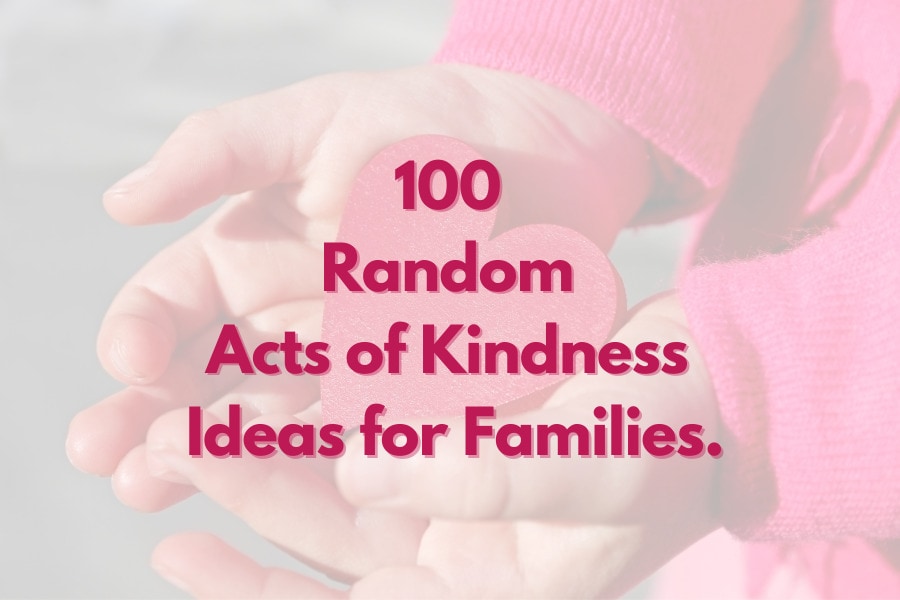 I'd love to hear from you. Hop over to chat with me on Facebook and/or Twitter