It's easy for children to get caught up in enjoying a commercialized Christmas where the focus is all about picking gifts from a toy catalog and owning the hottest new toy in stores. While as parents we do want our children to enjoy the fun aspects of Christmas and having a cool toy we can afford, we really do need to pull the reigns on what we're actually focusing on this Christmas.
Is it about receiving or giving?

Encouraging children to give joyfully this Christmas
There are many ways you can encourage your child to give back this Christmas. While it is easier to rally up stuff to donate and go drop off donations the week while the kids are at school, I encourage you to hold back and wait till the kids are off to get them to help you do this.
Sometimes you get inspiration from the most unexpected places.
This past weekend the kids settled down to watch the limited edition gift set, Dreamworks' Holiday Collection.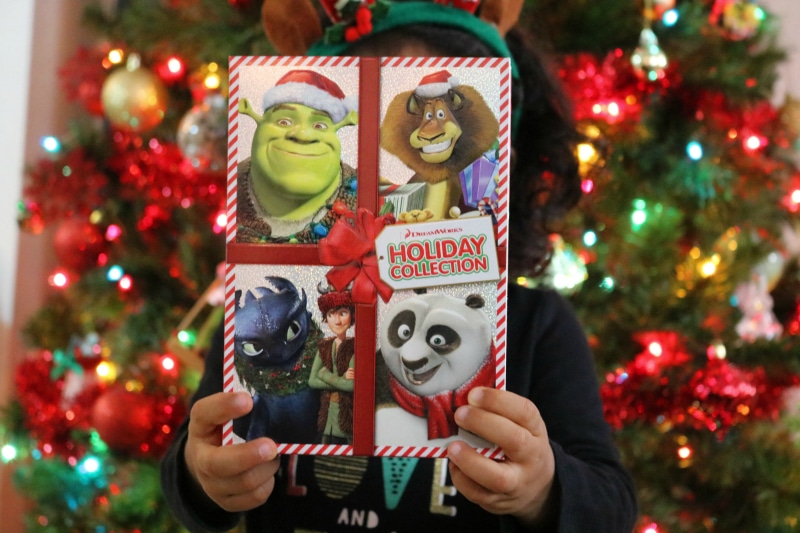 The set includes 4 great Christmas specials- Kung Fu Panda Holiday, Merry Madagascar, Dragons Holiday and Shrek the Halls.
Our family is Po biased, so it was only natural we had to watch Kung Fu Panda Holiday twice (erm, maybe thrice) and why not, with the great take-home message to follow ones heart, instead of ones heart, and to find ways to bring joy to those around you.
Po's favorite holiday is the Winter Feast. Every year he and his father hang decorations, cook together all day, and serve noodle soup to a happy crowd of villagers. But this year, Shifu informs Po that as Dragon Warrior, it is his duty to host the highly formal Winter Feast at the Jade Palace. Po is caught between his obligations as the Dragon Warrior and his family traditions, between Shifu and Mr Ping. As the holiday preparations escalate, Po finds it impossible to please both of them. In the end, Po follows his heart and showing both Shifu and Mr Ping, the true meaning of tradition, community and family.
Every year, our family loves to find new ways to spread a little love and joy, around Christmas time, to those around us. We recognize we have much to be grateful about and in a way to encourage our kids to find the joy in giving, we try to find ways to "Bless It Forward."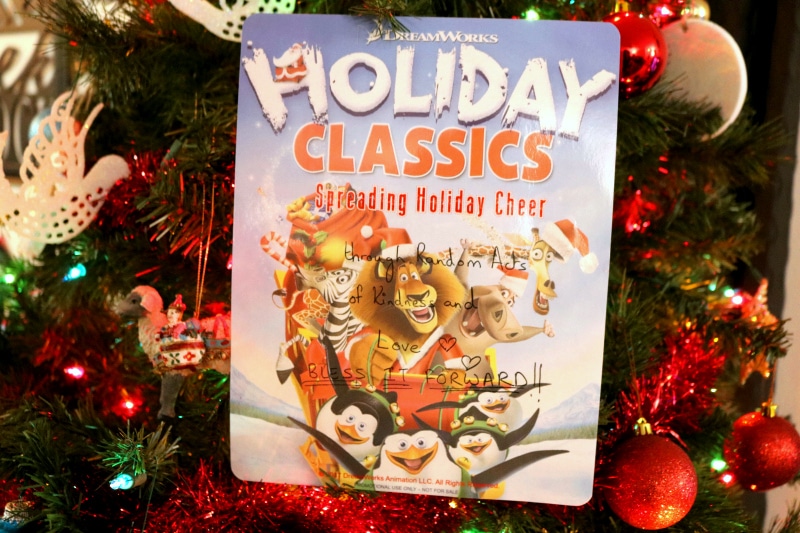 Through the blog, we do our annual Giving Christmas Away Event. For several years, the toys and books received, for feature in the Mommy Snippets gift guide, were donated to our local home for abused children. This year, like last, our family will visit the pediatric oncology department in our local hospital and bless them with our donations.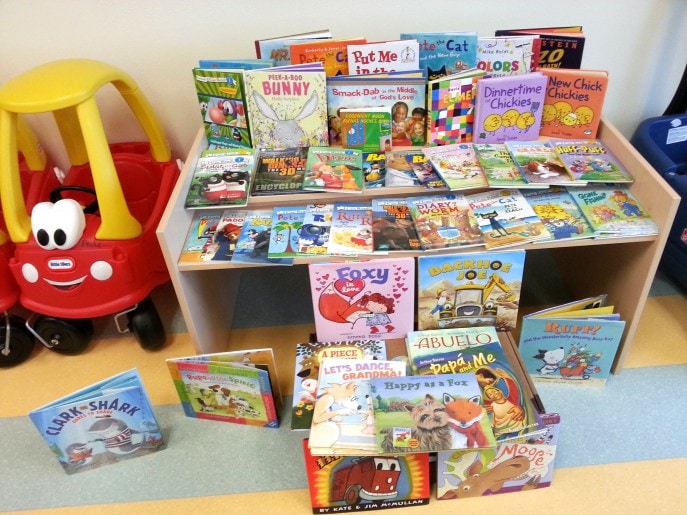 We do this in memory of my sweet friend's daughter who received her angel wings late last year after a difficult battle with Acute Myeloid Leukemia.
Other fun ways we have been encouraging the kids to give joyfully is by having them shop for goodies and essentials to stuff in the Operation Christmas Child boxes,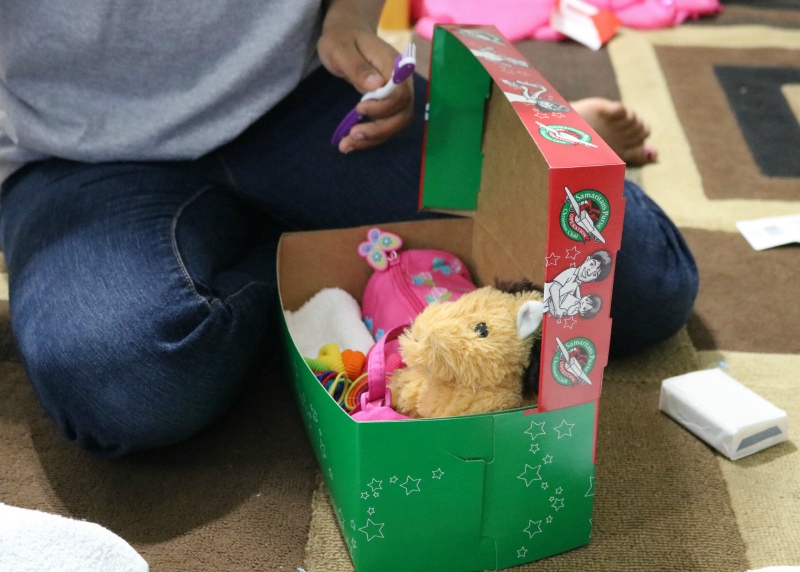 surprise neighbors with treats and having the kids bake cookies to bless teachers and community workers for their service.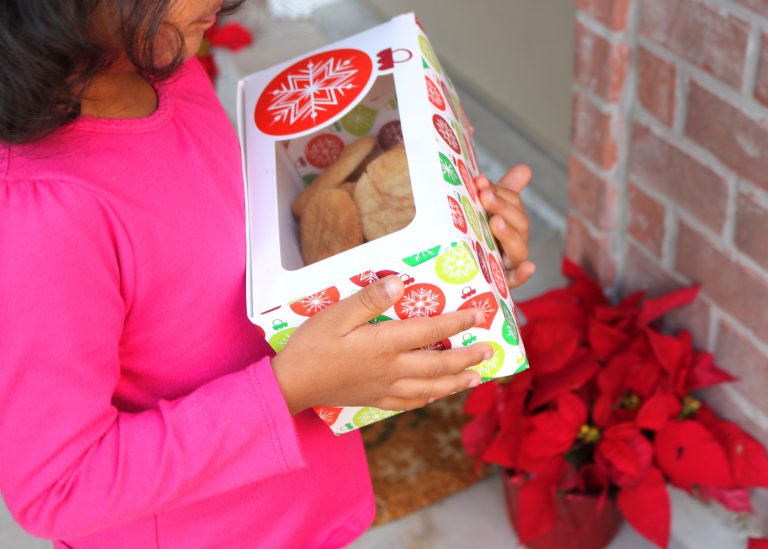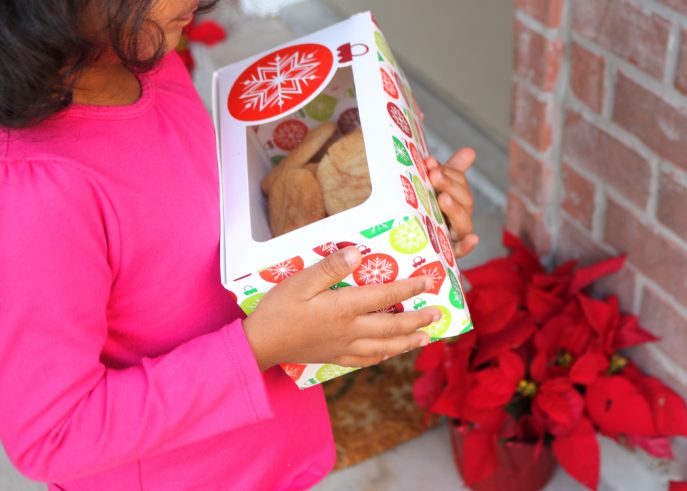 Being an animal loving family, my husband will also take the kids, this weekend, to volunteer at our local animal shelter and help socialize the dogs at the shelter to prepare them for their forever homes, hopefully during the holidays. Our family has received so much joy with Jingle in our family and yes, she does love to chew anything but sight but we wouldn't think of life without her. Baby Girl thought it was important to share our "Bless It Forward" plans with Jingle, right after we wrote out our "Spreading Holiday Cheer" challenge!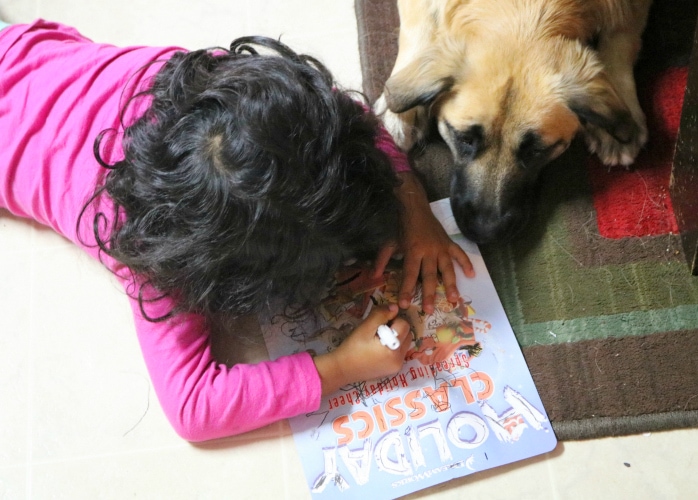 There are so many ways you can encourage your child to give joyfully this Christmas. Pop a few cents into the Salvation Army kettle. Explain to them how it may seem like a few cents can't do anything but if every person walking into Walmart dropped a few cents in the kettle, all those cents will add up at the end of the day and provide a hot meal to not just one but several people walking into a Salvation Army shelter. Every cent does add up.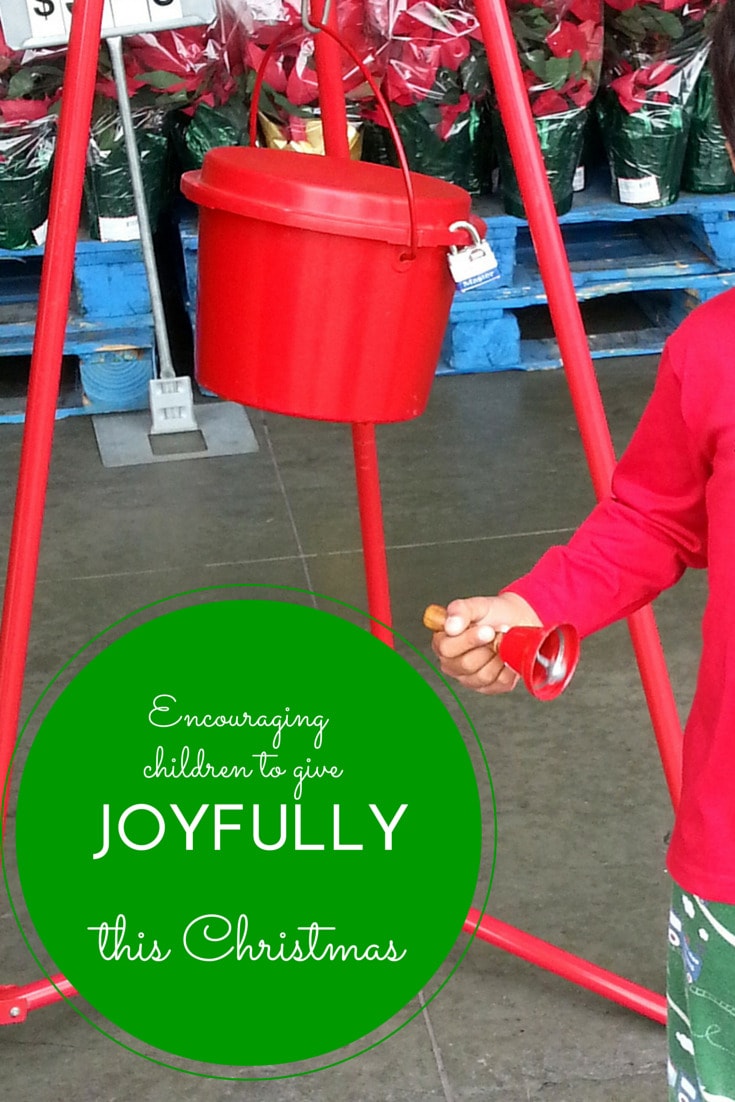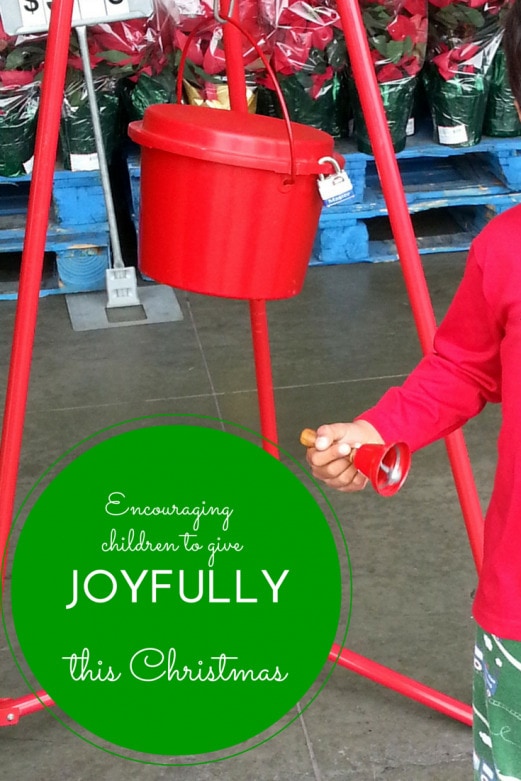 Need a little inspiration from Po, this Christmas? The limited edition is definitely a great stocking stuffer your family will love to receive.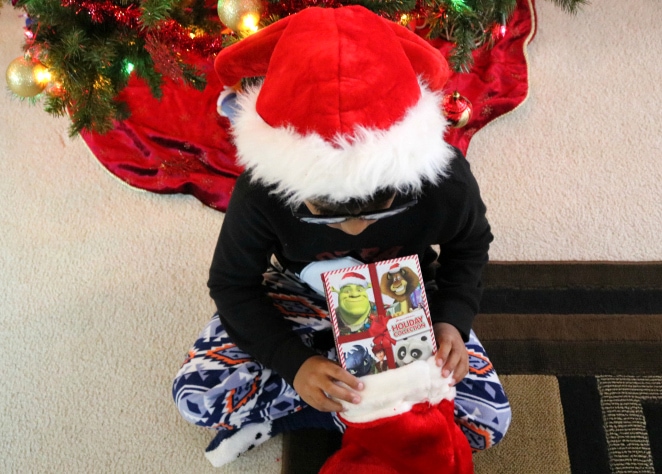 Looking for more inspiration? Swap out the Elf On The Shelf Antics for these Shepherd On The Search activities. Make this a Christmas your kids will never forget!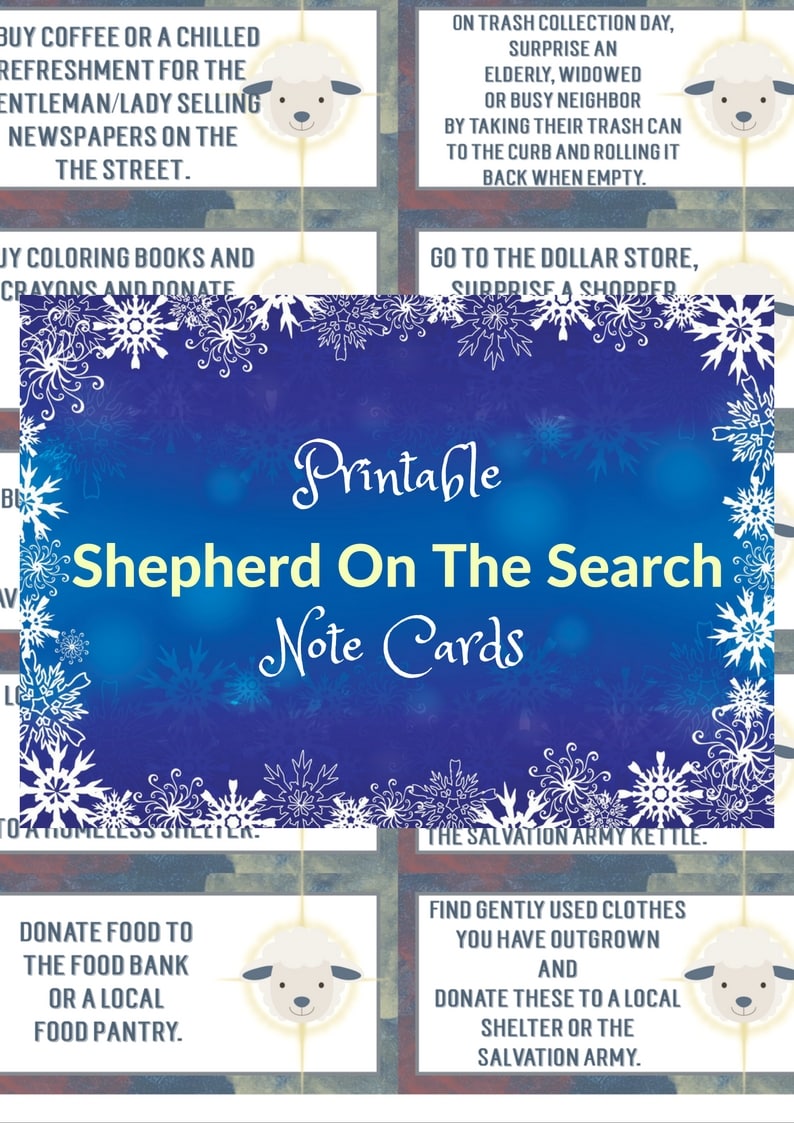 I would love to know how you encourage your kids to give joyfully, this season.