My Favorite Cyber Deals and Holiday Sales
This post contains editorial samples and/or affiliate links to products I recommend. While this adds no additional cost to you, I will earn a small commission on any sales made.
If you wait for this time of the year to shop for gifts and essentials, I'm sure the number of emails, promotional blasts, and the countless number of cyber deals you've seen, are a tad bit overwhelming.

So before you shop, ask yourself 3 questions:
1. Do I need what I'm buying?
2. Is it a good deal?
3. Am I shopping through Rakuten, to get cash back on the sale price, to ensure I get the
best bang for my buck?
If you haven't signed up for a free Rakuten account, do that before anything else!
For a limited time only, Rakuten is offering $40 to new accounts. To be eligible for this fantastic cash back offer (I've never seen it this high!), you need to open a new account, and shop through your Rakuten account, making a qualifying purchase(s) worth $25 or more. That's it!
So in effect, you buy stuff worth $25 for free, and get paid $15 for the same!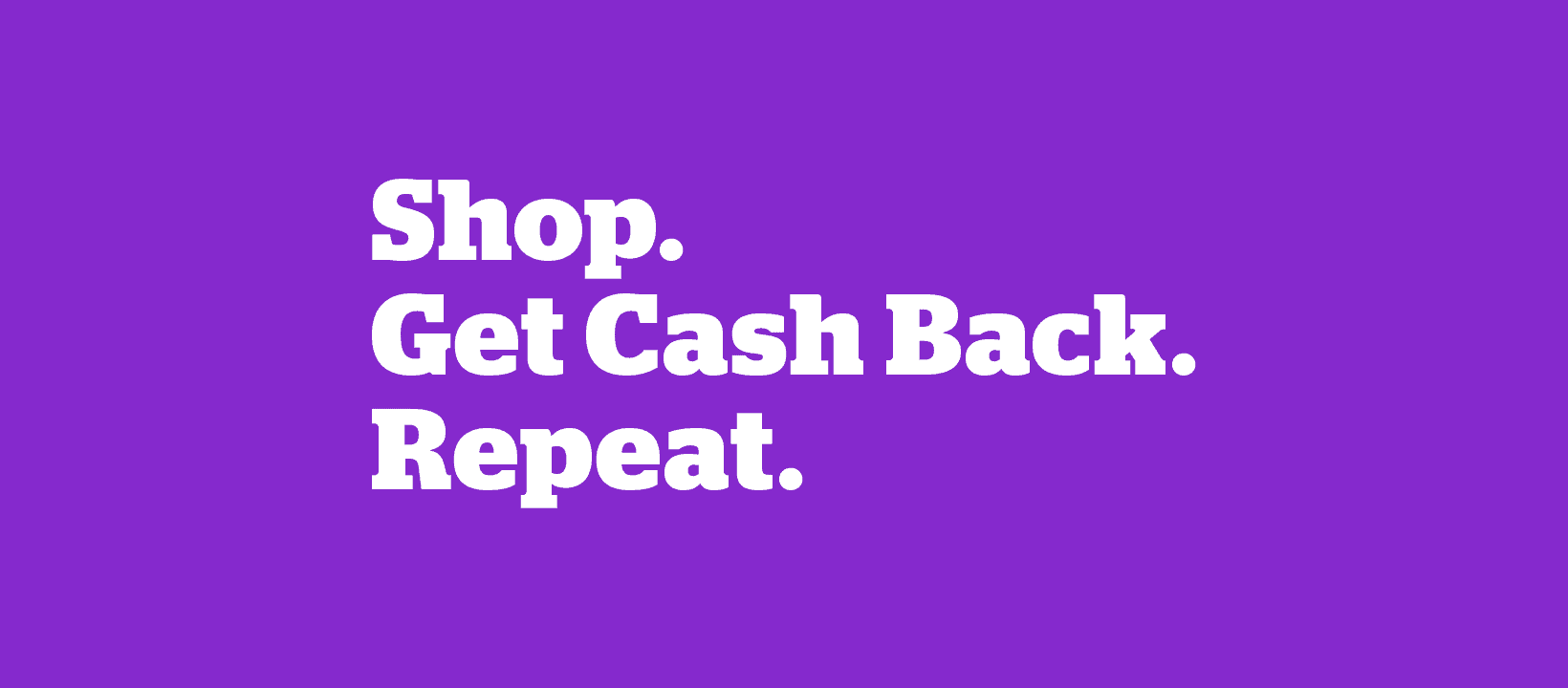 Now that we taken care of the important stuff ,
Here are some of My Favorite Cyber Deals and Holiday Sales
I'll keep updating this as I see new sales and/or as the cyber deals expire!
If your kids use way too many glue sticks for projects, and school, you will want to capitalize on this deal!
Buy a box of 30 Amazon Glue Sticks for $5.98. (This is not the purple disappearing glue)
But, wait!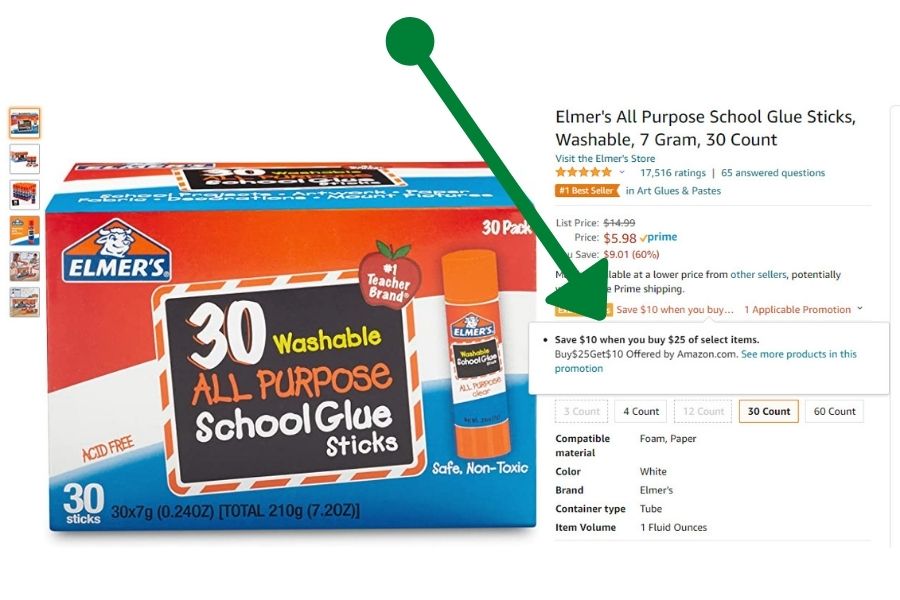 Buy 5 boxes of Elmer's Glue to avail of the $10 off $25 coupon to get everything for $19.90.
This makes it about $4 per box of 30 glue sticks!
OR, get 4 boxes and 1 Sharpie 2 pack metallic silver markers for $2.97 (these would be perfect for DIY homemade Christmas ornaments.)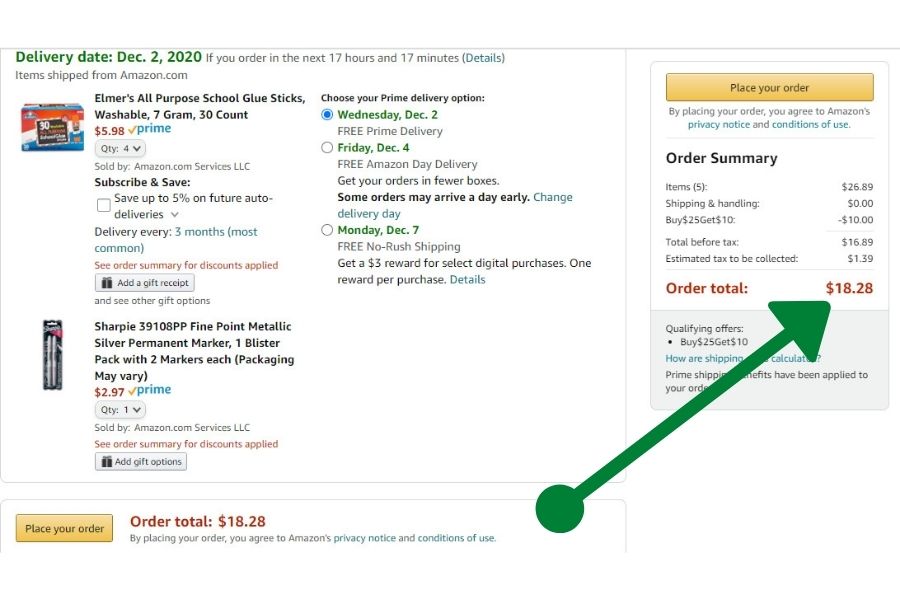 This would work out to 4 boxes of 30 glue sticks each, for $13.92, thereby making each box $3.48!!!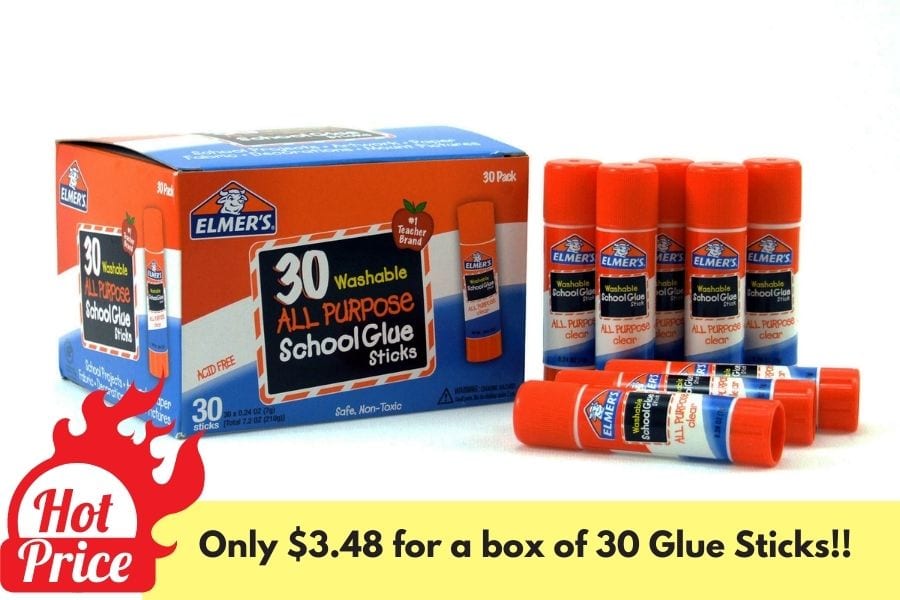 If you don't need all those glue sticks, considering buying these to donate to a teacher.
You could also mix and match eligible products to hit that $25 cut off, and get $10 off your total purchase.
My Favorite Cyber Deals and Holiday Sales
These are limited time only sales, and as with most sales, can change out if the demand is more than expected. So shop quick. Shop smart!

If you love to shop ULTA, they have some pretty sweet deals, especially on their beauty boxes. 

 This online special has a $172 value box priced on sale for $17.99. 

 Use your 10 off 50 promo code: CYBERMON20 when you check out for additional savings. 

Deal scenario: Buy 3 beauty boxes at $17.99 each, apply the 10 off 50 coupon code and get each for $14.66 only!!

For a limited time only, select Cubcoats 2-in-1 Transforming Plushie Doll and Hoodie designs are 50% off, when you clip the Amazon coupon, on the listing. These make such fun gifts and current sizes available range all the way up to 8 yrs. Some items are on sale, like this Chewbacca design. With the 50% off coupon, it's priced at $8.75!!

Hurry, as sizes run out quick!

This is an amazing deal especially as it's fun for your child to get a Christmas present every month. Use the code MERRY when you check out, to get 1 month, 2 months or 4 months free, dependent on the number of months you sign up. AND, if you're signing up for the first time, get 50% off your first crate!

This deal was so incredibly popular last year! Get Hulu for only $1.99 per month, for 12 months, and the best part is there's no contract. Cancel any time!

I have a Disney Plus add on subscription with Hulu and ESPN+ for $12.99 (Disney Plus alone is $6.99 a month) I'm definitely downgrading and cashing on this deal!

I've shared how much fun Annie's Craft Kids are, and they're currently 75% off, for a limited time only. Use the code 75OFF to get 75% off your first month. Yes, you can cancel any time, if not satisfied. If you need recommendations, the Young Woodworkers Kit is great for kids who love hands on projects and their Creative Girls Club perfect to inspire creativity and crafting.

Erin Condren's planners are by far one of the best and right now, her entire site is 30% off, including sale items like the life planner bundle that was originally $96.60, now $53.90

Plus, for Cyber Monday alone, spend $30+, get a FREE gift ($15+ value), while supplies last

Photo Credit: prettygrafikcom

Everyone knows how good apple cider vinegar is for you but ugh, the taste! We've been taking Goli's Apple Cider Vinegar Gummies, a while now. This is great for gut health, digestion, skin health, immunity and your heart health. For this weekend only, grab this 30% off deal.

CrateJoy has a CRAZY number of subscription box offerings for practically every possible interest, hobby and passion, under the sun. From faith boxes to grow your faith to succulent boxes for the gardener in our family, and Disney boxes for anyone missing the Disney experience, to incredible crafting, book exchange and hobby boxes for kids of all ages.

PLUS everything is 30% off. Simply use the code

These would make wonderful gifts this Christmas. A surprise box to ones doorstep, every month!

And as always, Amazon has some pretty sweet deals as well. These change quickly, so you will need to grab these before prices change or the product gets sold out.
50 reusable, 3 ply, 100% cotton jersey, face masks from Hanes for only $11.39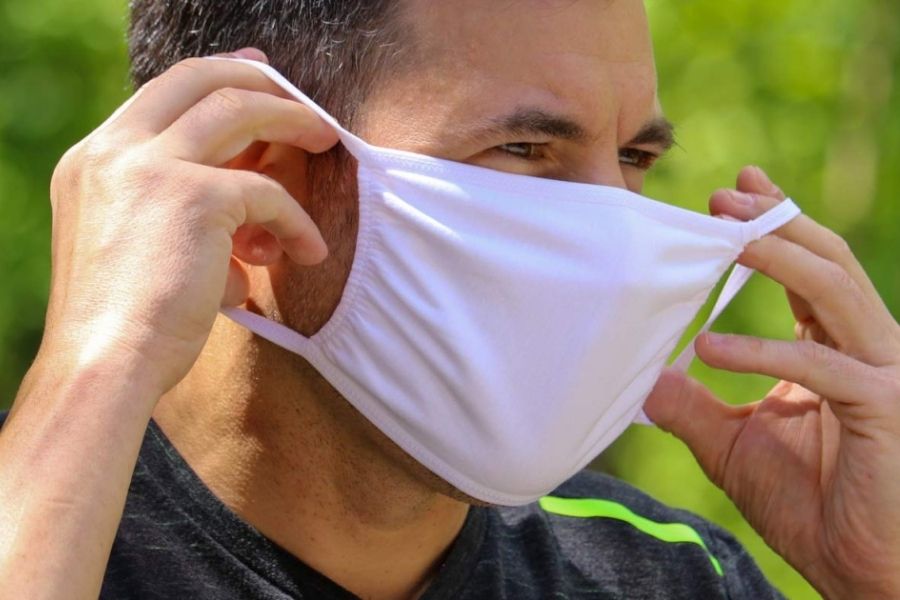 If you own a Cricut or a Silhouette machine, you could even personalize these for your family, or even make your own holiday masks!
Oh, and if you like buying books for your kids, each Christmas, do check out these personal recommendations in my Amazon shopfront.
Have you found any cyber deals that you think are real steals?
I'd love to hear from you. Hop over to chat with me on Facebook and/or Twitter