Ideas for Packing Your Operation Christmas Child Shoebox (+ Printable Checklist)
This post contains editorial samples and/or affiliate links to products I recommend. While this adds no additional cost to you, I will earn a small commission on any sales made.
Pack those shoeboxes, friends!  The due date is rapidly approaching.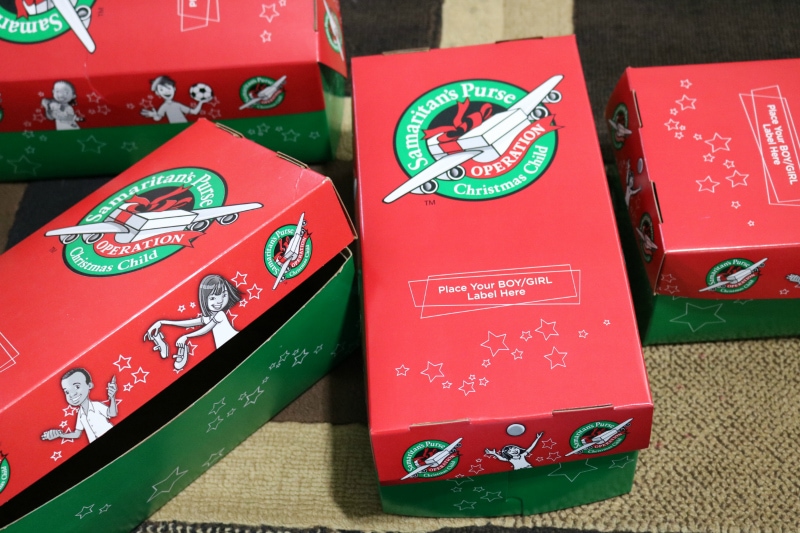 National collection week for Operation Christmas Child is November 13-20.
Operation Christmas Child from Samaritan's Purse is my favorite way to give back during the holidays. The shoeboxes are incredibly easy to pack.
Operation Christmas Child Ideas
I love getting my family involved in packing shoeboxes. If you are crunched for time and creativity, I hope my ideas help you out!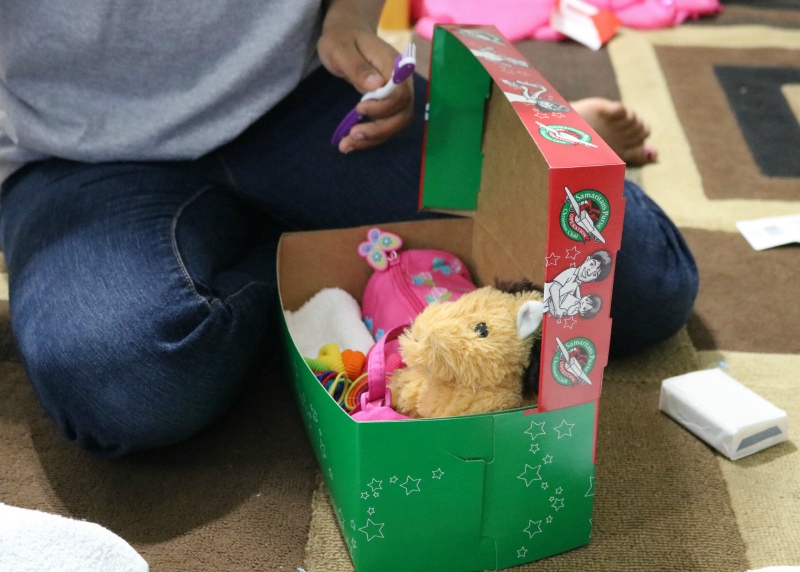 Here are just a few Operation Christmas Child shoebox ideas that are creative and meaningful.
Keep in mind – new in 2017 – no toothpaste or candy is allowed in shoeboxes. This is all because of issues with customs.
Stuff from Your Area
What is your state known for? What about your town? Packing gifts themed around your area is a fun way to make the gift meaningful. For example, Kansas is known as the sunflower state. Give a notebook with a sunflower on it!
Essentials
Samaritan's Purse has a fantastic list of essential gifts
Keep It Low-Tech
Think of gifts you'd give to children who don't have electricity.  Balls, crayons,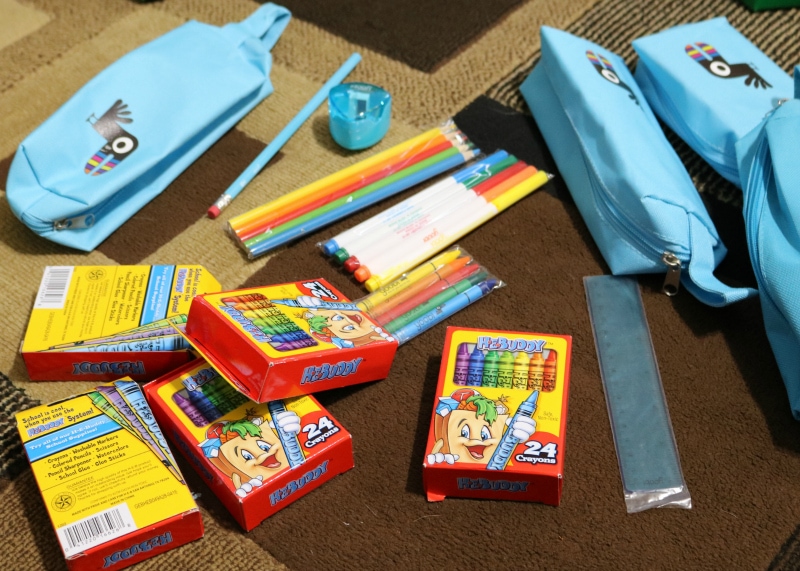 coloring books, cars, dolls, skipping ropes and stickers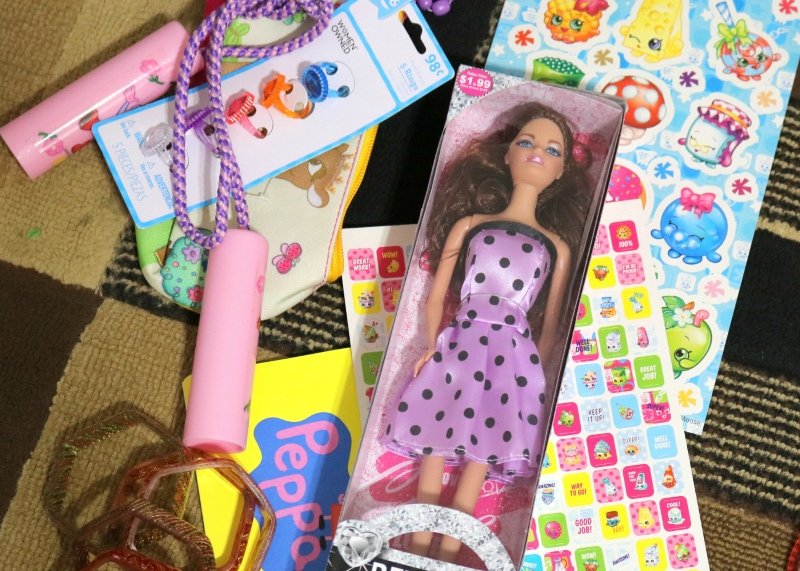 are all wonderful gifts that are also affordable
Color Coordinate Your Box
Color coordinating is just my simple hack for sparking creativity when I feel super uninspired. At the store, look for socks, toothbrushes, toys and other personal care items all the same color.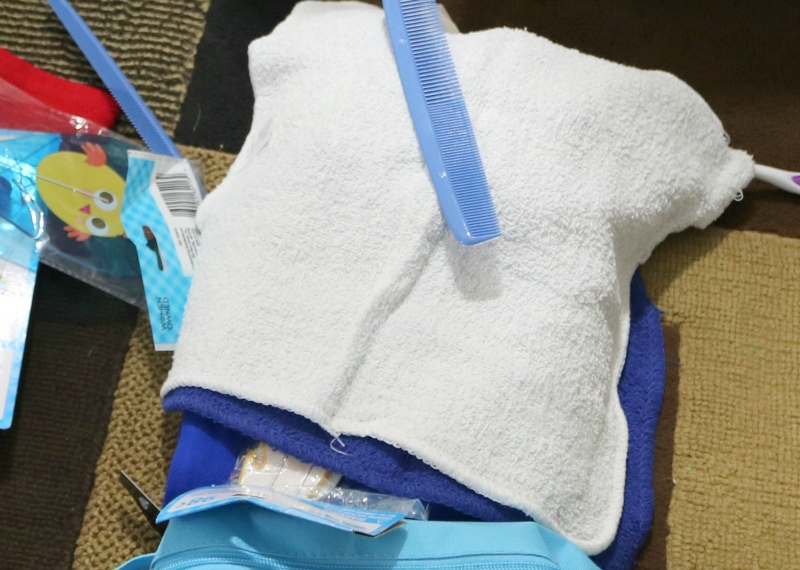 This will also help your box feel more special and thought out.
Make It Soft
Children that will be opening their Operation Christmas Child shoeboxes will be receiving very important items they couldn't afford otherwise. Sometimes, we take texture for granted. Why not share the luxury of extra soft socks, washcloths, and shirts?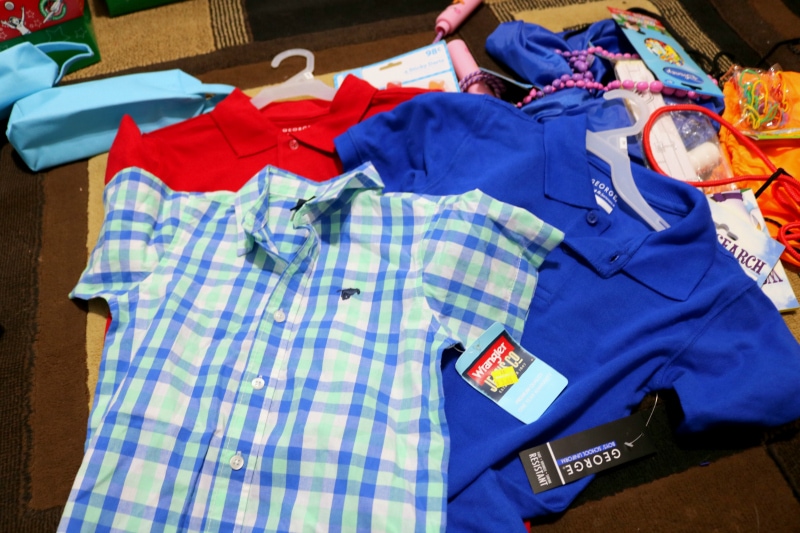 Go the extra mile and pack your box with a little sensory sensitivity in mind.
As your family heads out to shop for your box, grab this printable checklist, for a little inspiration!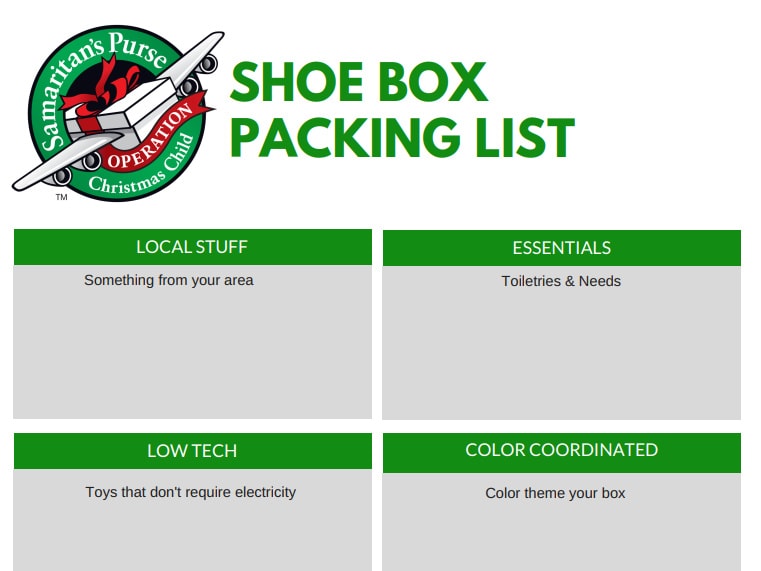 Don't forget to encourage your kids to pray for the child who will be receiving your shoebox. Your gifts of love can change the life of a child, in a beautiful way.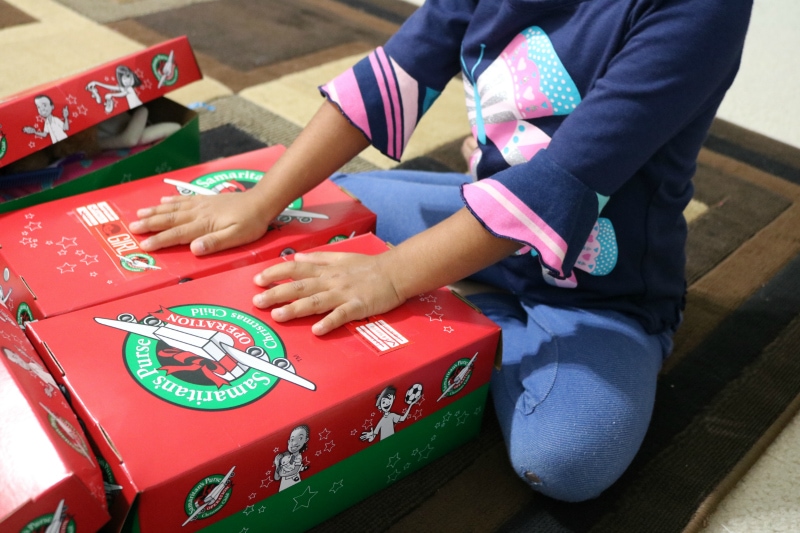 What Do You Pack In Your Operation Christmas Child Shoebox? 
Your turn to share! How many of you have packed shoeboxes for years?
I'd love to hear from you – what do you really love packing in your boxes?  Keep sharing your ideas for Operation Christmas Child so we can all learn.