How to Make Peppa Pig Muddy Puddles- An Easy Peppa Pig Snack
This post contains editorial samples and/or affiliate links to products I recommend. While this adds no additional cost to you, I will earn a small commission on any sales made.
If you have a Peppa Pig fan at home, you know the joy that erupts when your child hears, "jumping up and down in muddy puddles!" So here you go, our favorite Peppa Pig snack- Peppa Pig Muddy Puddles!!
Peppa Pig is huge in our household thanks to a certain 2 year old's love for the sweet little pig and her family.
It doesn't take much to make a 2 year old happy and yes, a little rain (or water from the hose, in the absence of rain!) helps make those muddy puddles,
but this Mama would rather we not play in muddy puddles morning, noon and night!
The next best option-
Peppa Pig Muddy Puddles, the non-messy kind!
Your Peppa fan will love this sweet treat!
It just may become a frequent treat request while watching Peppa with Mummy Pig, Daddy Pig, and George.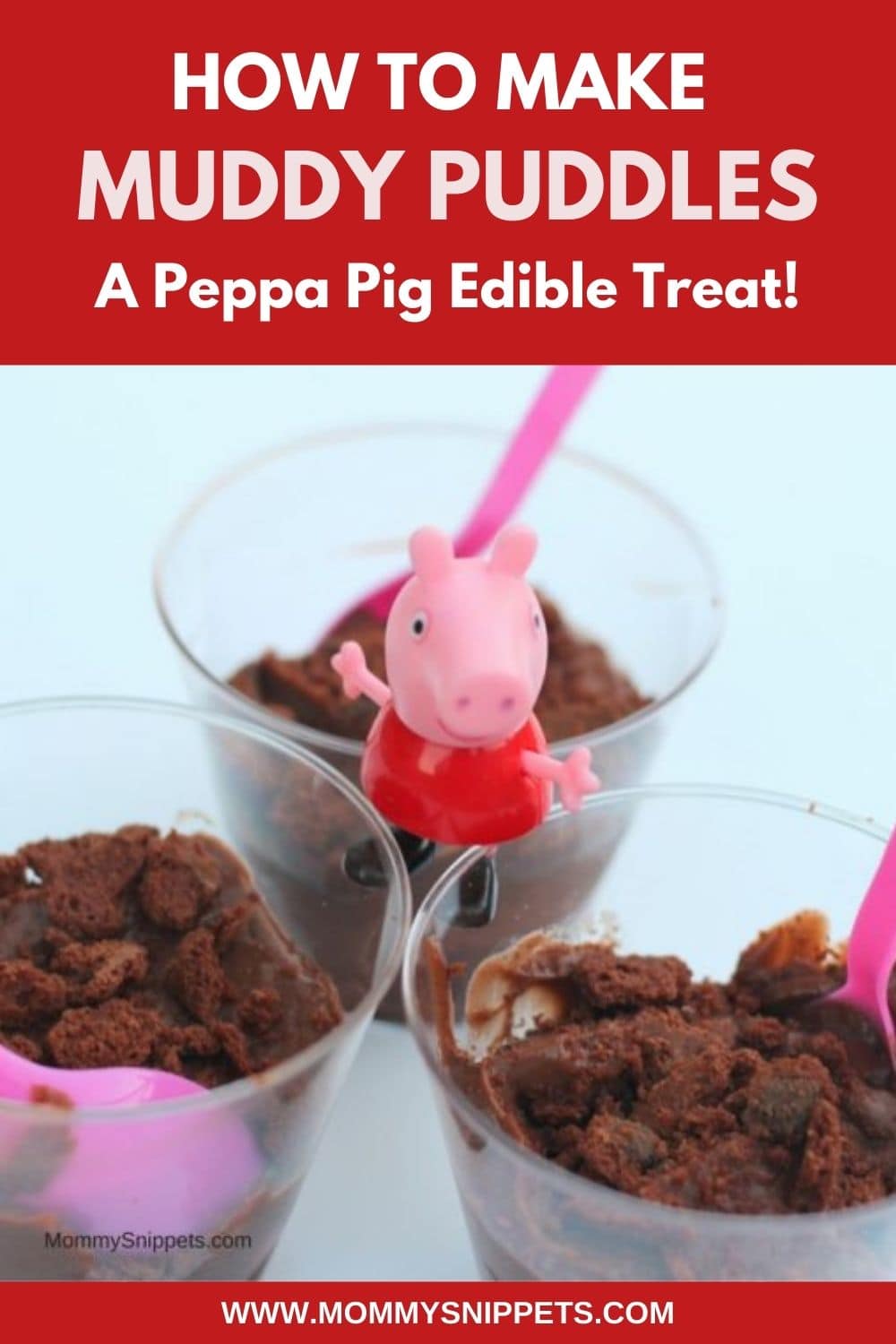 How to make our Peppa Pig Muddy Puddles Snack
There are two ways to make this snack.
You can either take a shortcut and buy pre-made chocolate pudding cups and just sprinkle chocolate cookies on top
OR you could do it with
A pack of Jello's instant chocolate pudding mix
Milk
A pack of chocolate cookies (I used breakfast biscuits. You can use chocolate chip cookies or Oreos, after removing the cream)
A pack of brownie brittle (Because you really can't have too much chocolate, right?)
1. Start by preparing the chocolate pudding, following the instructions on the box
2. Take a glass and fill it with a large spoon's worth of pudding.
Layer this with crushed chocolate biscuit.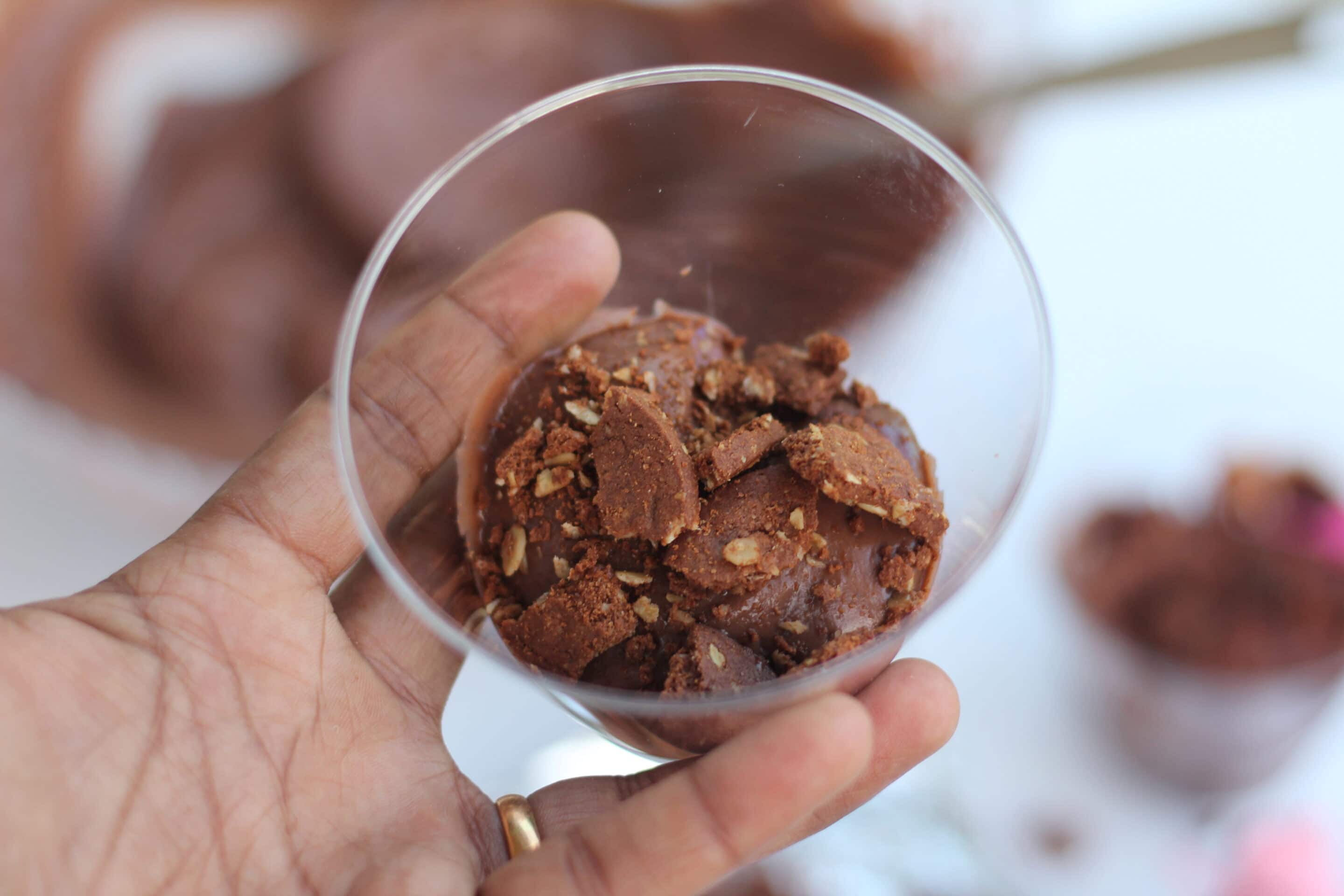 3. Cover this with another layer of chocolate pudding.
4. Finally, garnish the top with crushed brownie brittle.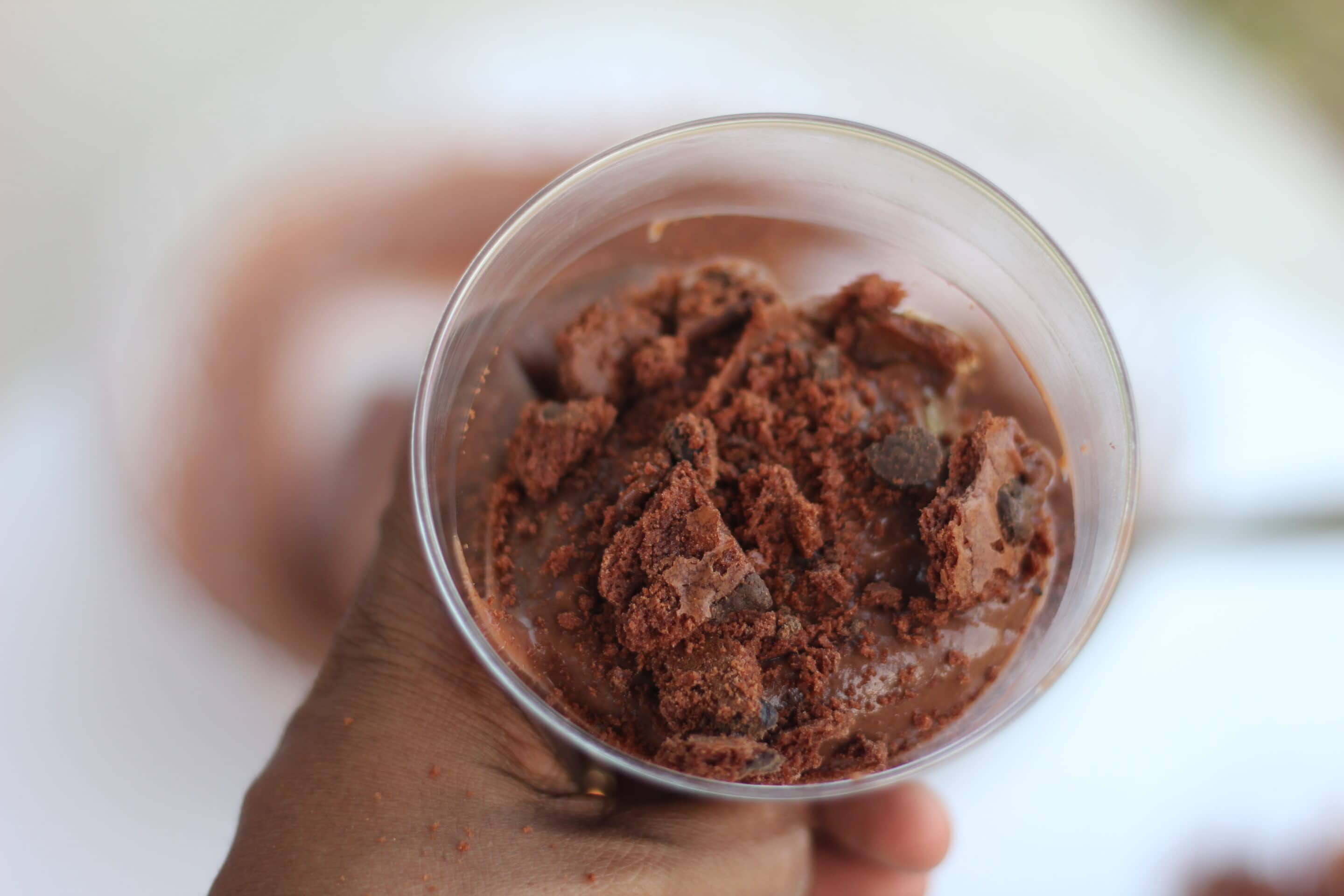 And there you have it.
Peppa Pig's Muddy Puddles Snacks.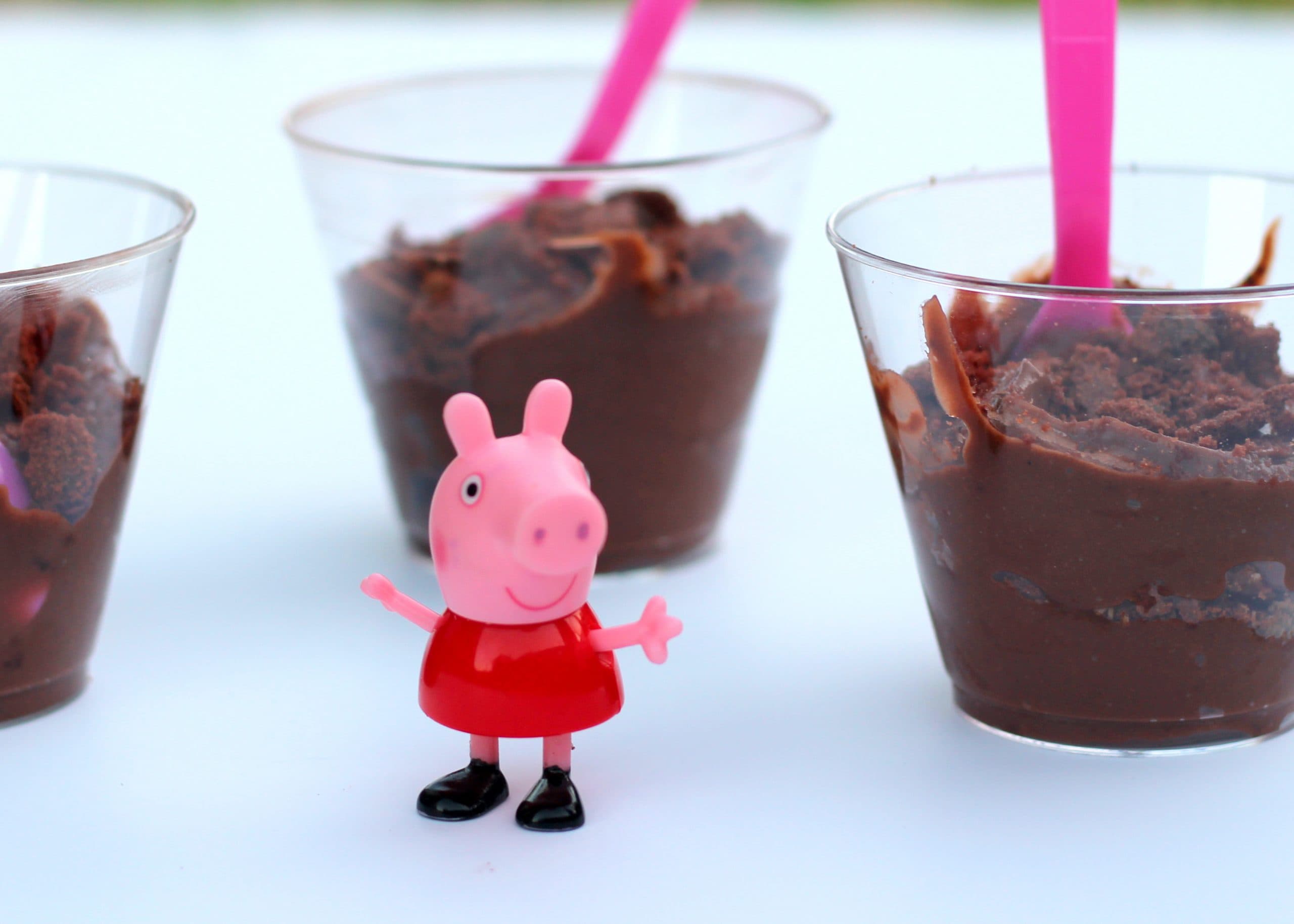 What did Baby Girl think of the snack?
Well, if taking a spoonful of her tasty treat, holding it in her mouth and mmmmm-ing is any indication of what she thought, then I have to say this was a clear winner!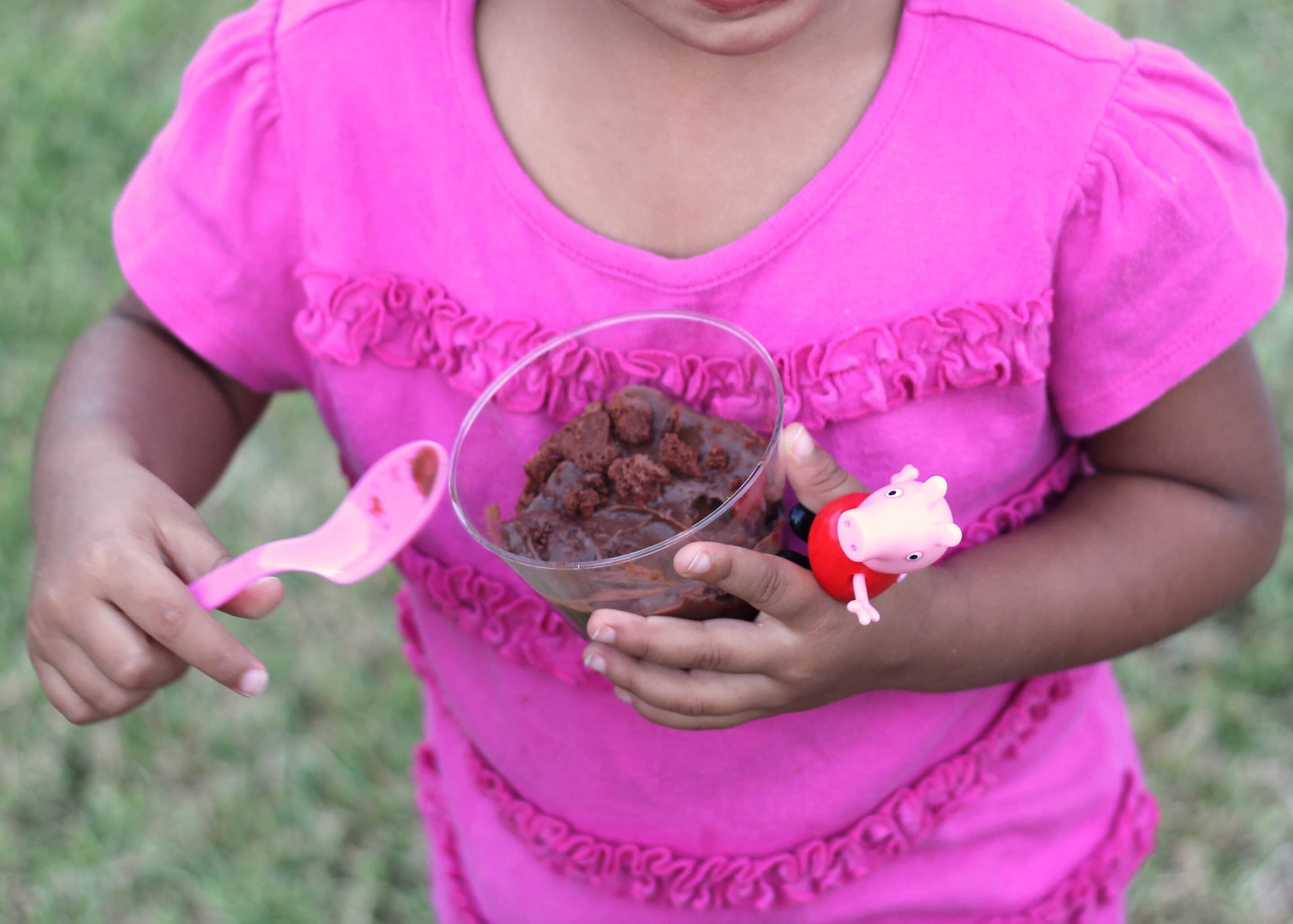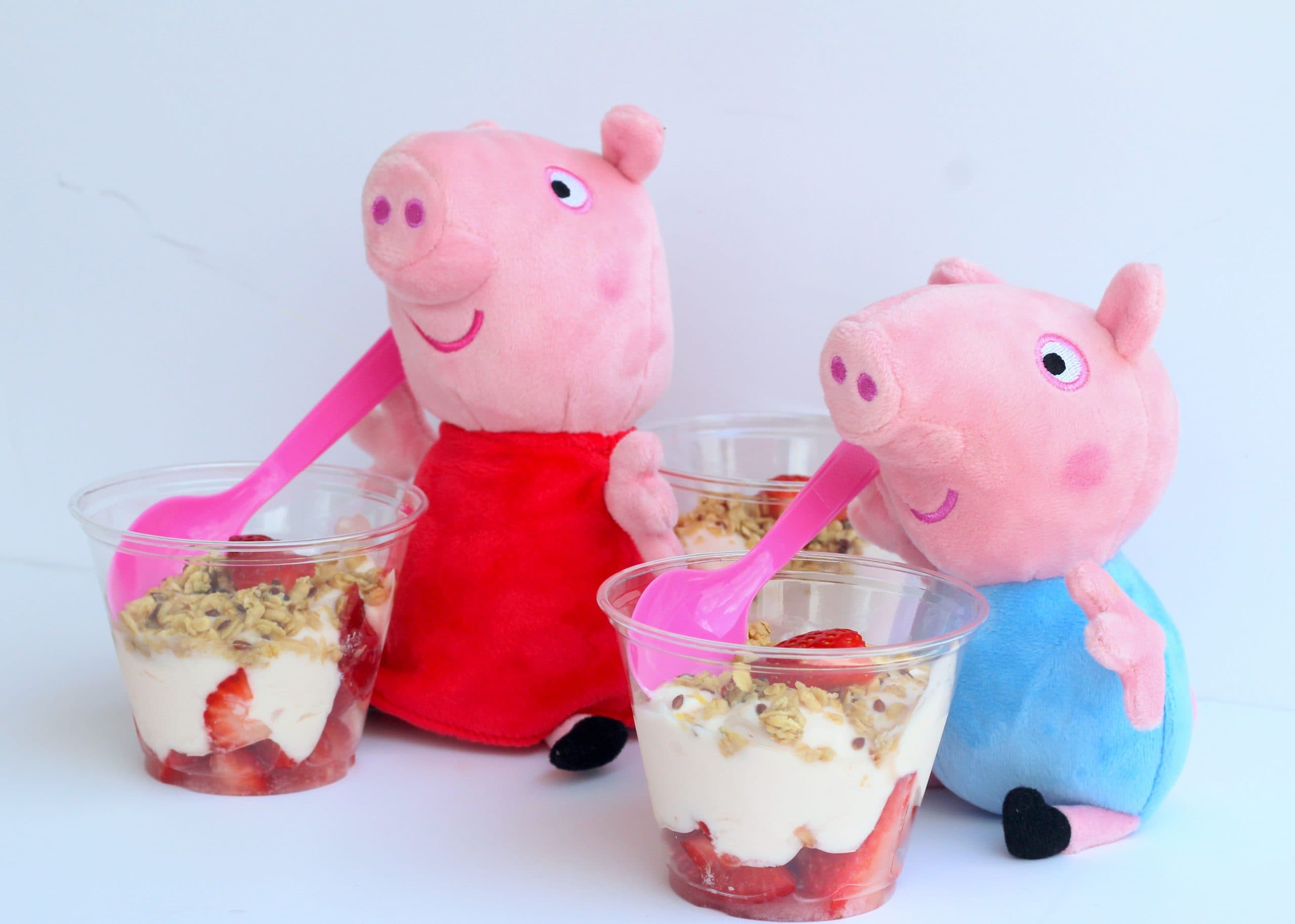 After your child enjoys their treat, here's a fun craft for you to do with them-