An easy Peppa Pig Snow Globe your Preschooler can make.
This post contains editorial samples and/or affiliate links to products I recommend. While this adds no additional cost to you, I will earn a small commission on any sales made.


Peppa Pig fans will be excited to learn that Twentieth Century Fox Home Entertainment releases a new Peppa Pig DVD today!
Packed with 12 episodes , Peppa Pig : Sun, Sea & Snow features episodes on the beach, in the snow and yes, on a rainy day, with lots of muddy puddles.
To celebrate the release, my 2 year old and I made this adorable Peppa inspired craft that's ever so easy to make.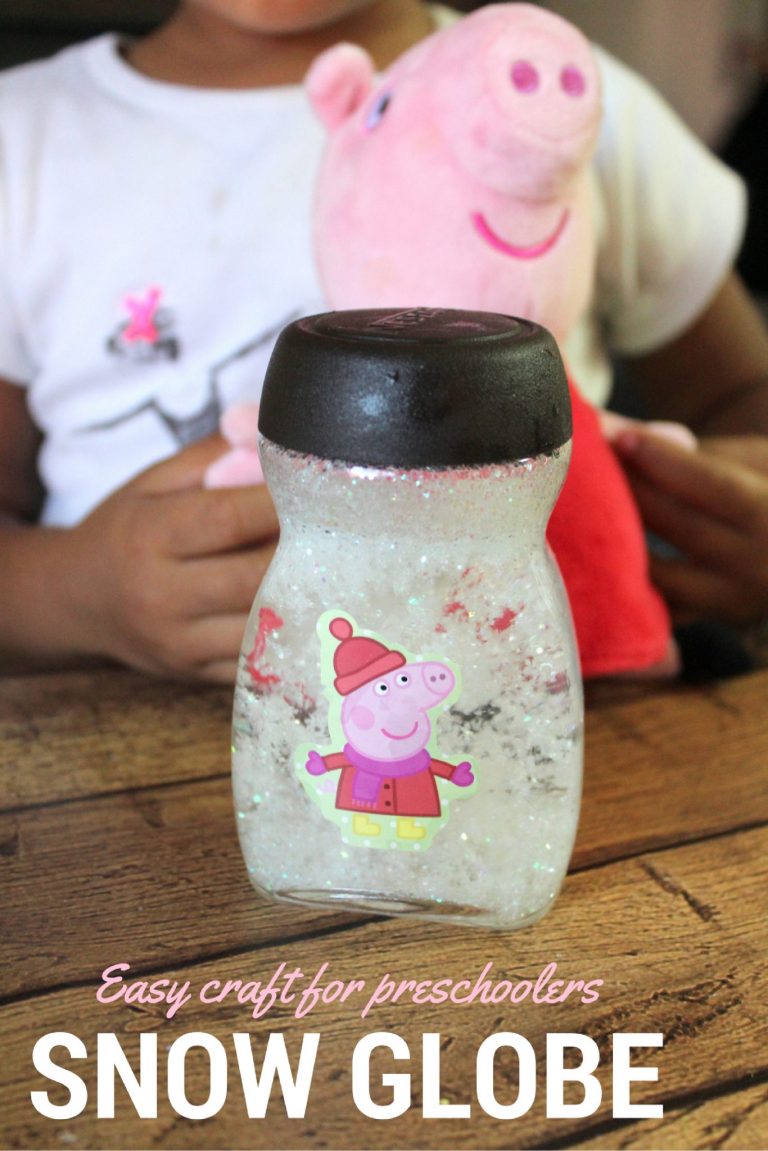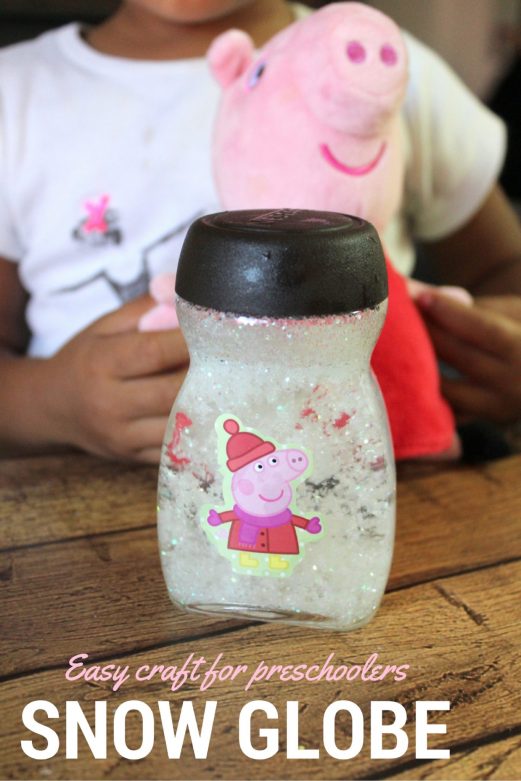 An easy Snow Globe your Preschooler can make.
Materials required
A glass /plastic bottle with a lid (anything lying around the house will work. I used a mini Nescafe bottle!)
A Peppa Pig mini figure to place in the globe (or if your child refuses to part with any, Peppa Pig stickers work just as well.)
White glitter
Water
Clear glue or glycerin
Hot glue or Gorilla Glue (to glue the figure to the lid and/or to seal the lid to the mouth of the bottle)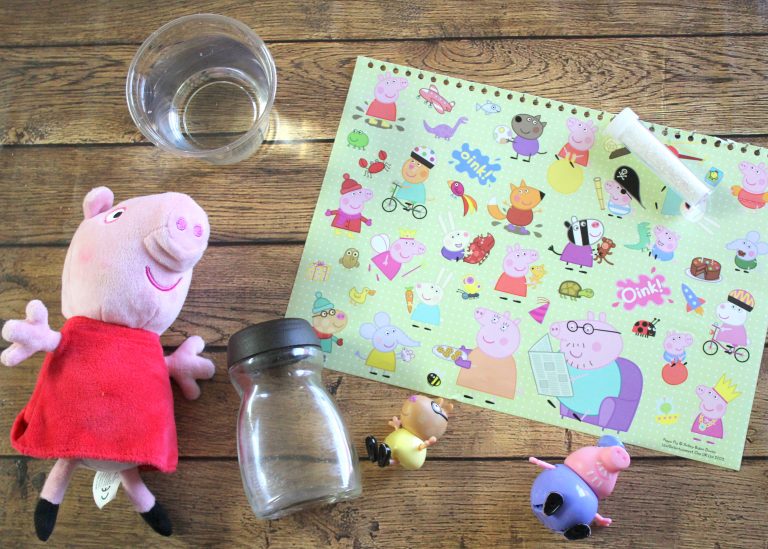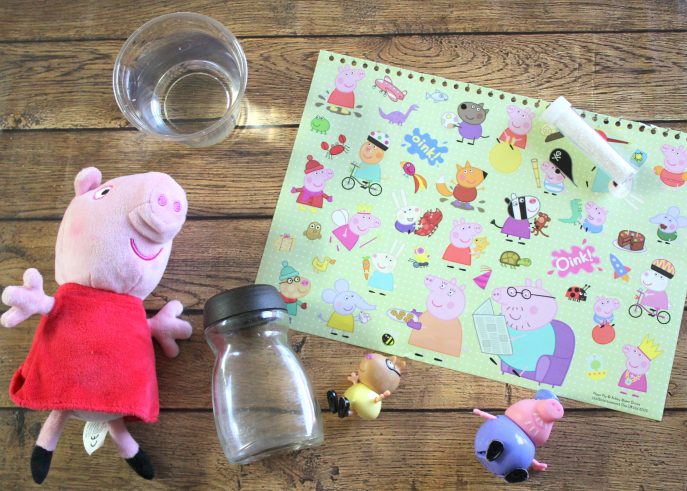 Steps to make your Peppa Pig inspired Snow Globe
1. If your child is willing to sacrifice one of their mini Peppa Pig figures or one of her friends, the globe will look like a store bought snow globe.
Glue the figure to the bottom of the bottle's lid, ensuring the glue you use is waterproof, and wait till the glue dries.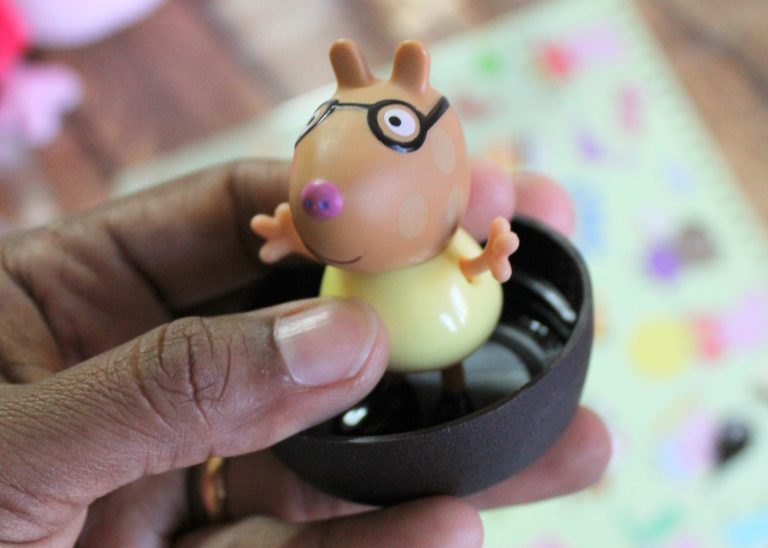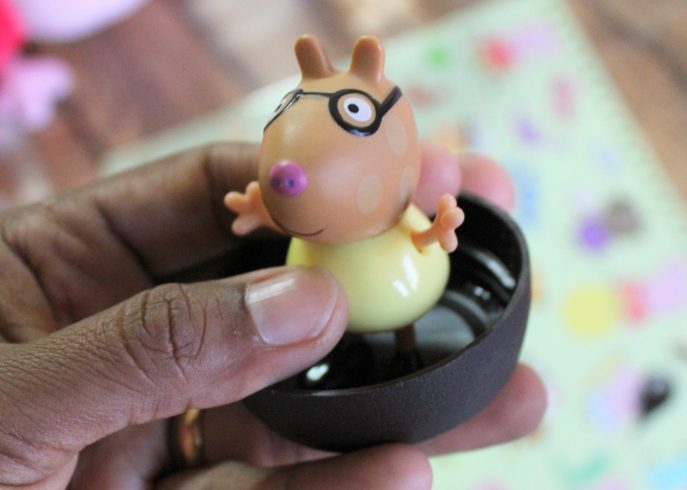 If your child refuses to part with any figures, just get him/her to place a Peppa Pig sticker on the outer surface, on either side of the bottle. (We chose to use Peppa and Danny dressed in winter gear for Baby Girl's globe)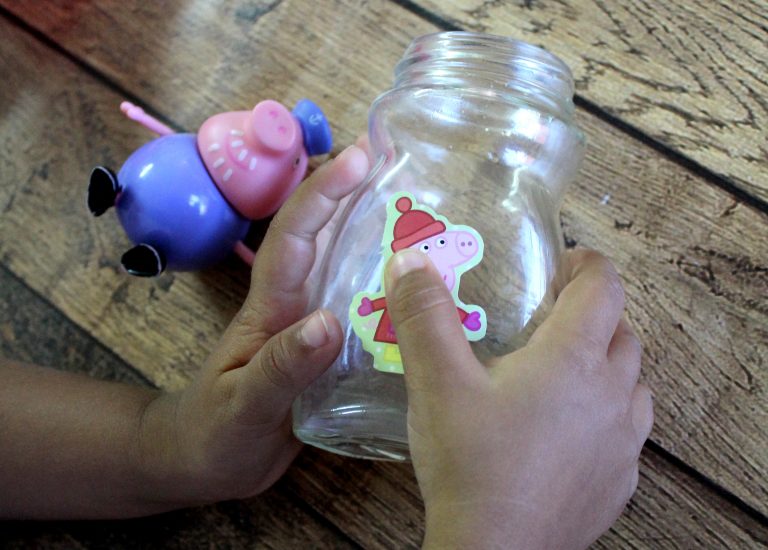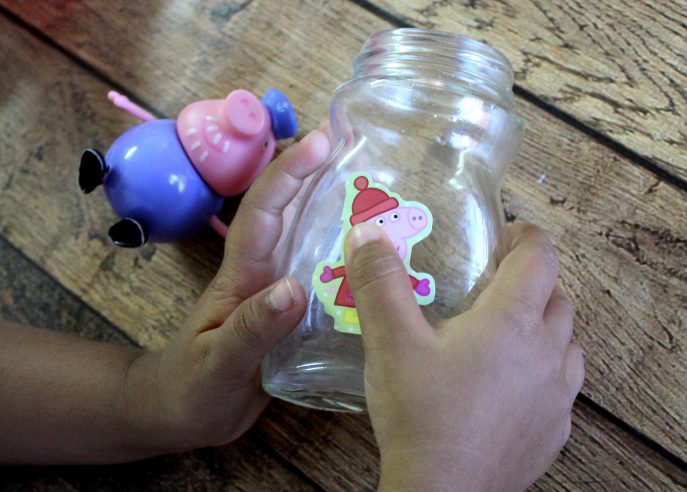 2. Now fill the bottle with water leaving about 2 centimeters free to allow the water to move.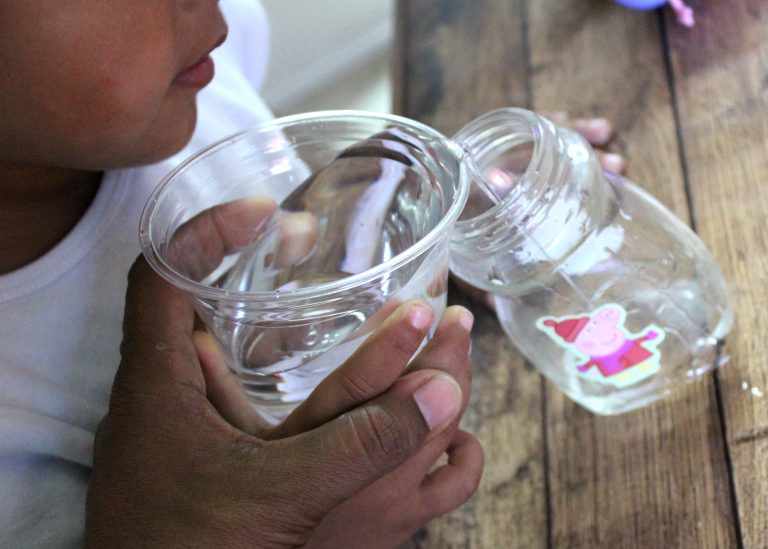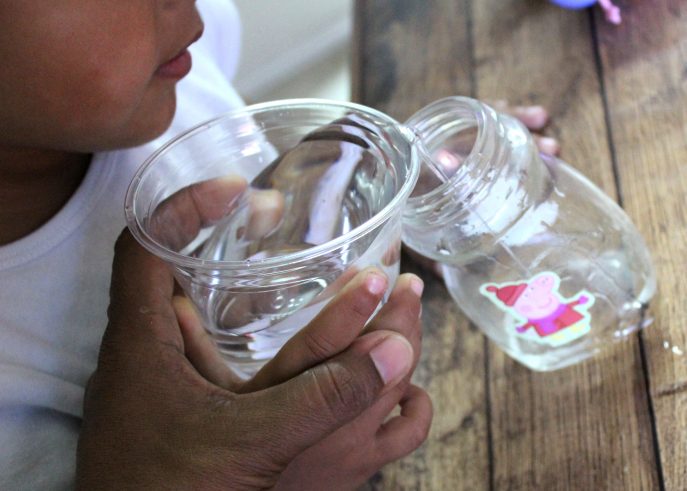 3. Next, allow your child to be generous with the white glitter when pouring the same into the water.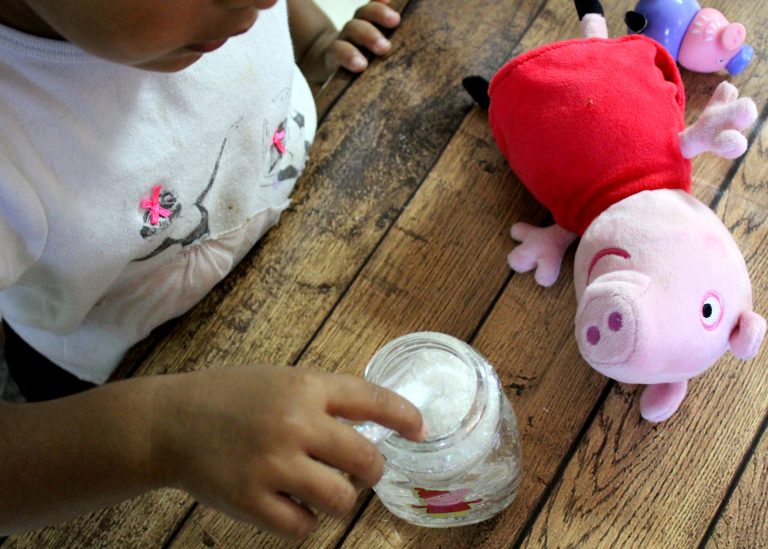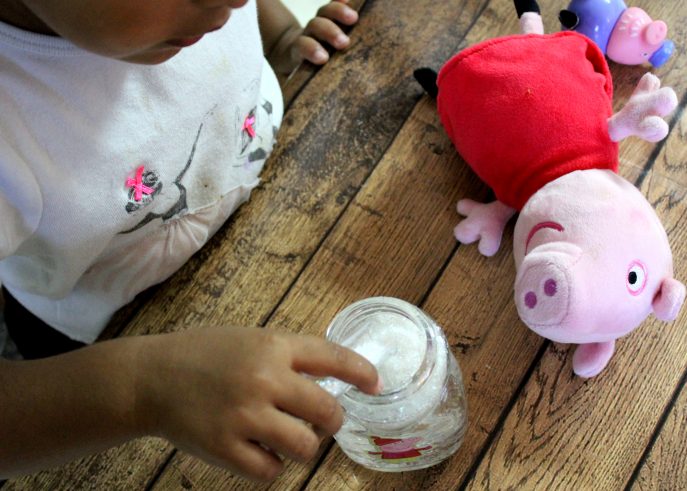 4. Add a drop or two of glycerin or clear glue. (This is added to slow the movement of glitter from one end of the bottle to the other )
5. Now seal the lid with glue to ensure the lid doesn't come lose when your child plays with the globe
Once this dries, allow your child to shake the globe and watch the snow fall around Peppa and her friends.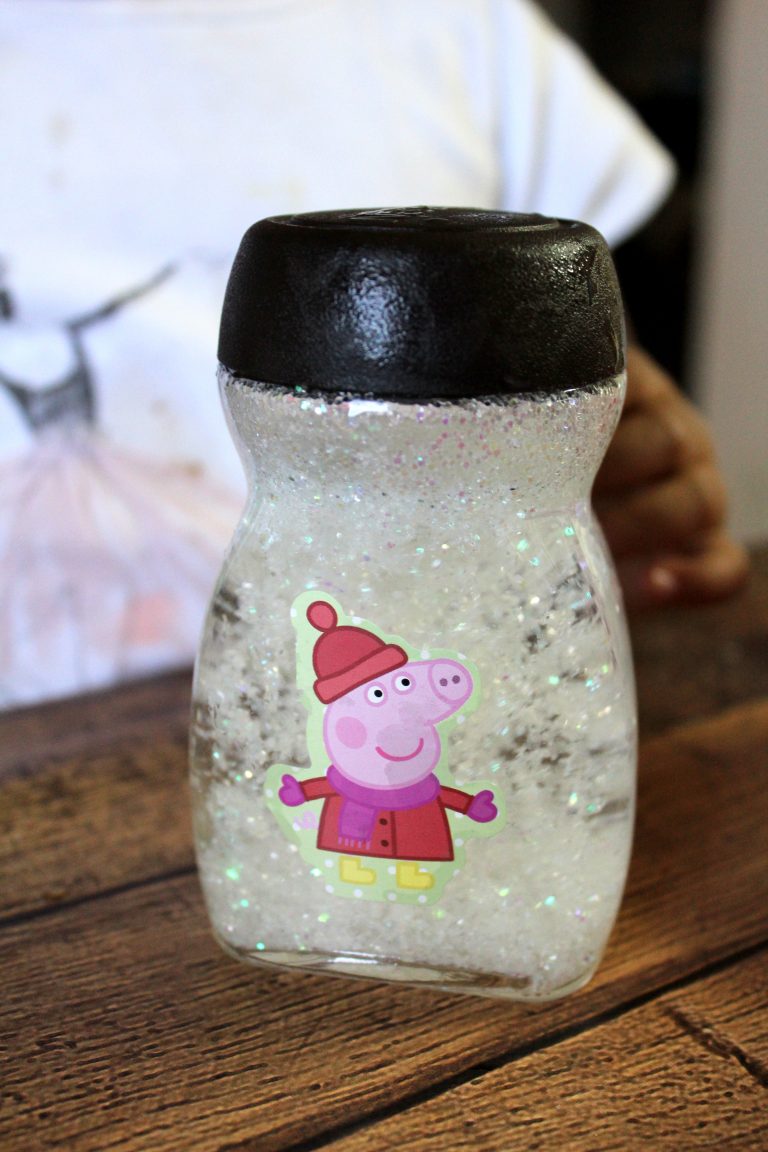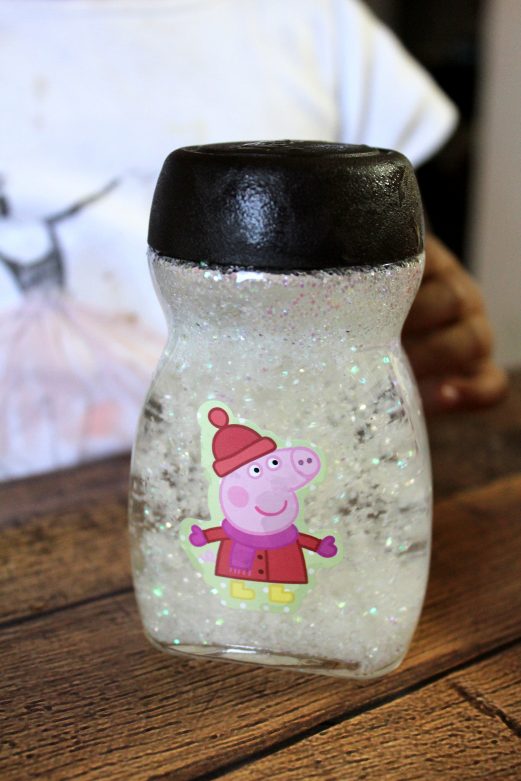 Now wasn't that easy?
Baby Girl has been playing with her snow globe all day and even took it to school to pick up Little Man and Dottie.
Here are a few winter activities for your little one to enjoy. (Anything to feel cool even though it's a scorcher outdoors, right?!)
Click to enlarge, download and print 🙂
How would you like to enter for a chance to win your own copy of Peppa Pig's Sun, Sea & Snow DVD?
One reader will win a copy of Peppa's latest DVD release.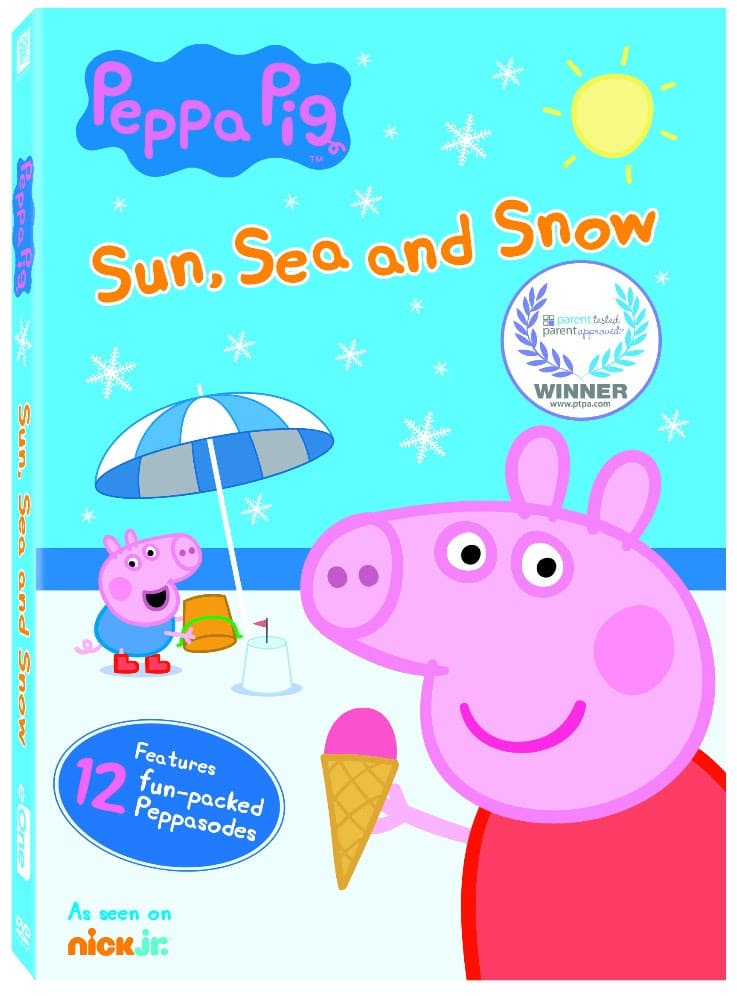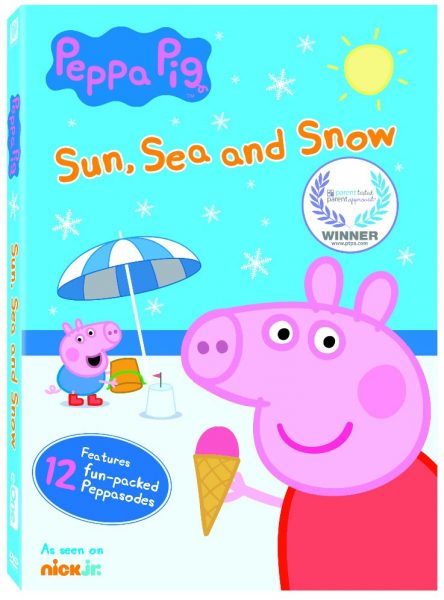 Use the Giveaway Tools form provided below to be eligible for a chance to win this giveaway
** If you face any problems while entering this giveaway, please get in touch with me ASAP! ** .