How to Help Your Child Learn at Home and Have Fun While Doing So!
This post contains editorial samples and/or affiliate links to products I recommend. While this adds no additional cost to you, I will earn a small commission on any sales made.
My youngest is a first grader and no, she has not attended in-person school this whole year. I'm so thankful she has been blessed with a teacher who has made virtual schooling and the whole learn-at-home experience a fun, interactive one.
With summer a few short weeks away,  I've been prepping to find ways to keep her engaged and learning at the same time.
If you're lost on what to do and how to begin, don't be discouraged.
My oldest is 15 and my 10 year old will be a middle schooler in the next school year.
Over the years I've learned that all three of my kids are different and have different things that set off sparks in them.
Read the tips I share and take a look at the resources I've stocked/plan to stock. (You know I won't buy anything at full price, nor will I partner with any brands I don't believe in, so rest assured that these are great deals.)
You know your child best.
Take both the tips and the resource suggestions, and tailor them to make your child's learn at home experience a fun and fulfilling one.
Bring Learning Games TO LIFE
Ana loves a good game and well, if I can sneak in an educational twist to a game, well it's a win-win for both.
To firm up her knowledge of fractions, we've been playing the Food Fractions game from Junior Learning.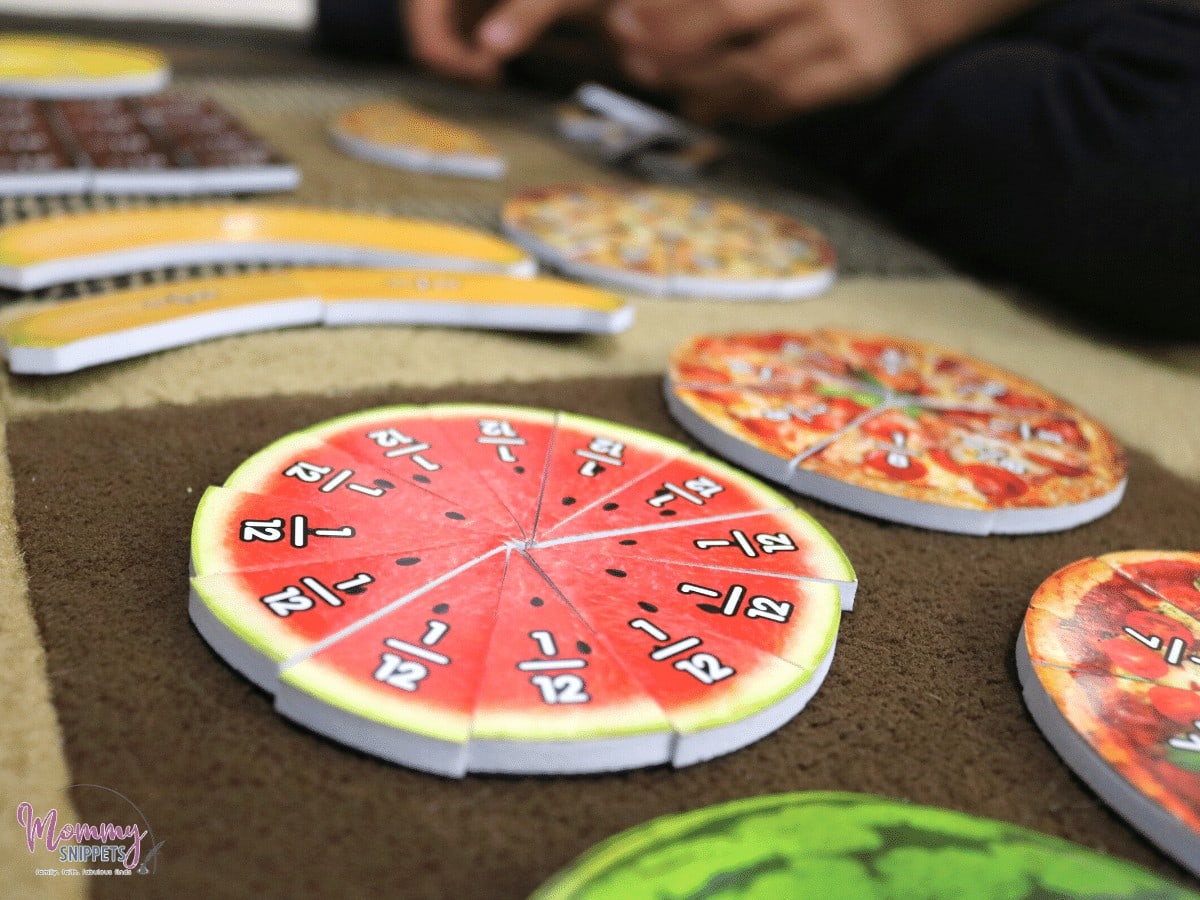 Junior Learning is the heartbeat of an educational neuroscientist and a children's author. The brand has a packed portfolio of stellar educational games and learning resources.
Food Fractions is a magnetic puzzle-styled game that helps a child visually understand how to identify and comprehend fractions.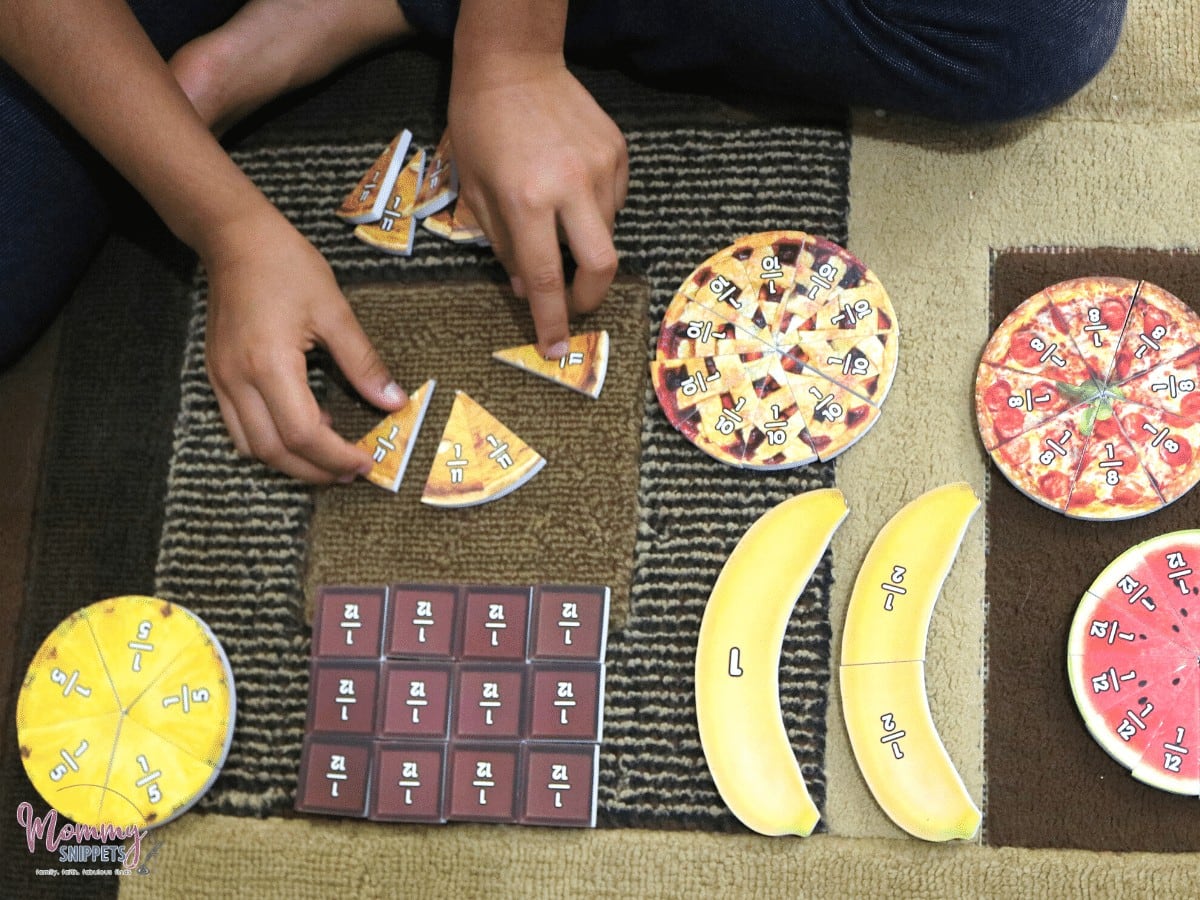 And since she loves imaginative play, we have been pretending she owns a grocery store, with a bakery, and I go in to buy fractions of different food items.
(Yes, we use play money, bags, and all!)
We've played this a few times already and I can see how much more confident she is when I ask her what fractions are left over after I "purchase" a few edible treats.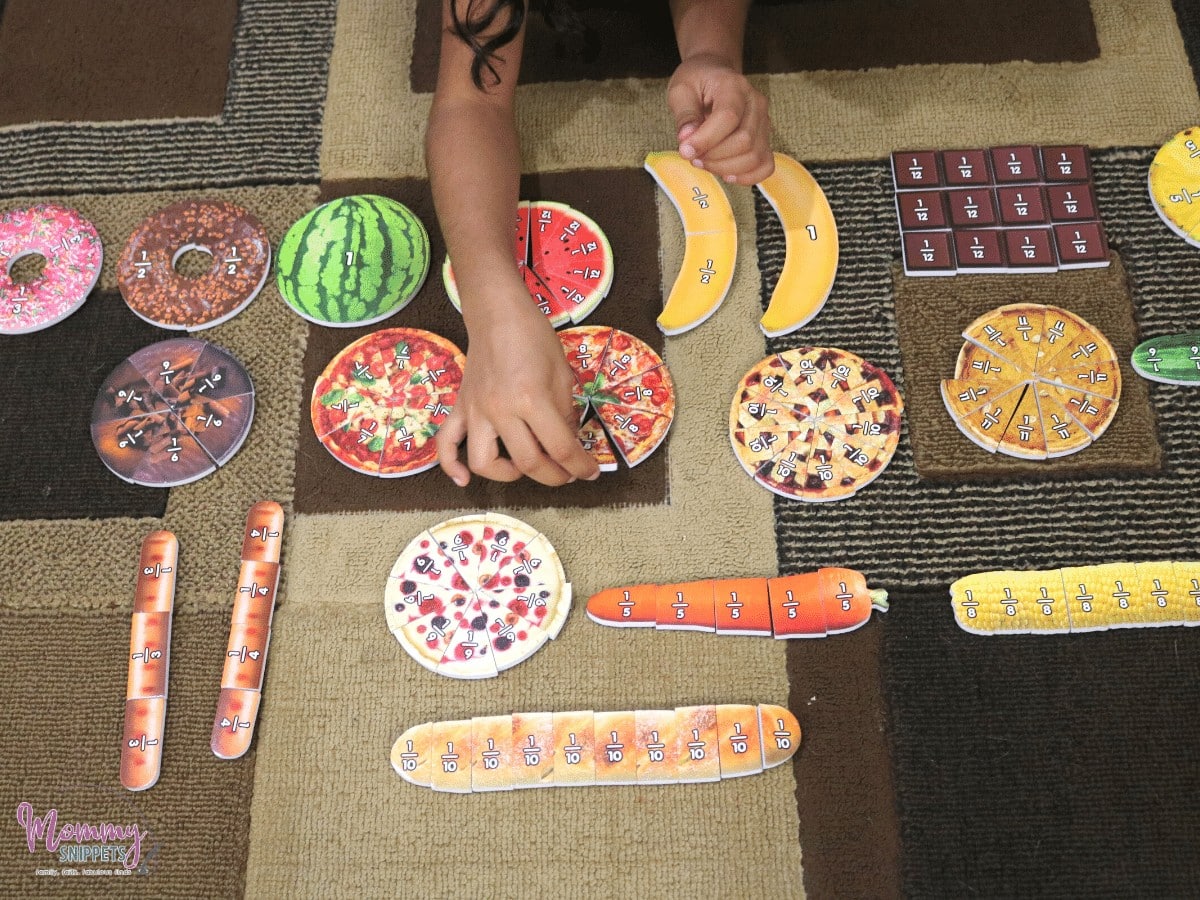 Next up on our learning fun agenda is Time Dominoes!
I also have my eye on the Grammar Games and Calculating Games.
Invest in interactive books on subjects they enjoy
A few months ago, both Ana and Sam took an interest in coding and since then we've been looking for ways to water the seeds that were planted.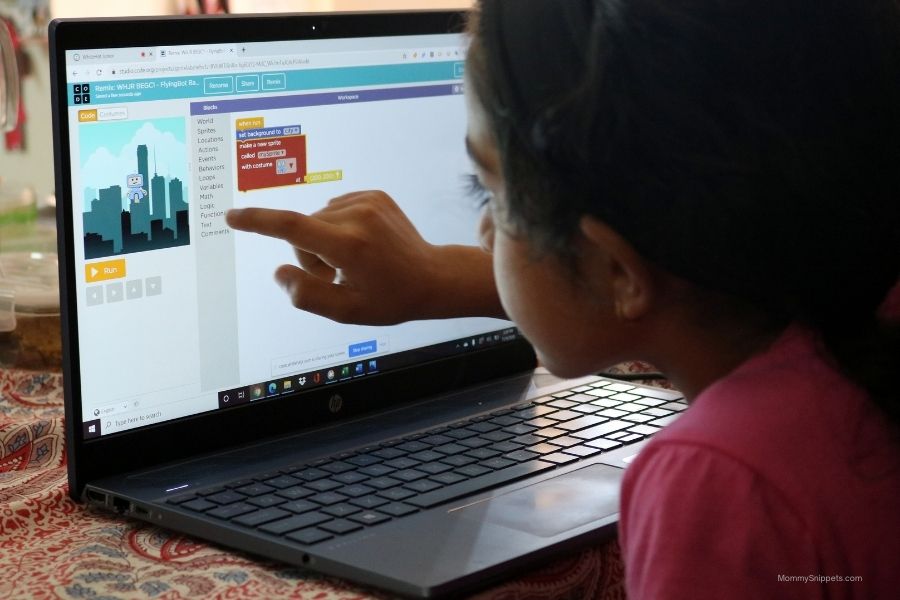 Books are a great way to keep kids learning especially if they keep kids engaged and thinking.
Check out these favorites in my Amazon storefront.
Make Screen Time Count
Did you just gasp?
Yes, that does read screen time.
Screen time is not bad if it's controlled, and if your child is benefiting from it.
I recently shared how much my little bookworm loves Vooks.
The animated storybook experience is one way to keep building your child's literacy skills and since they feel it's like watching a mini cartoon, you won't get a groan when Vooks time is offered!
This is a great program even if your child has an aversion to books and you're looking for ways to get them interested in reading. Don't want to commit to paying the monthly fee, sign up for the 30-day free trial and see what your child thinks.
Here are a few more online learn at home programs that offer a free trial.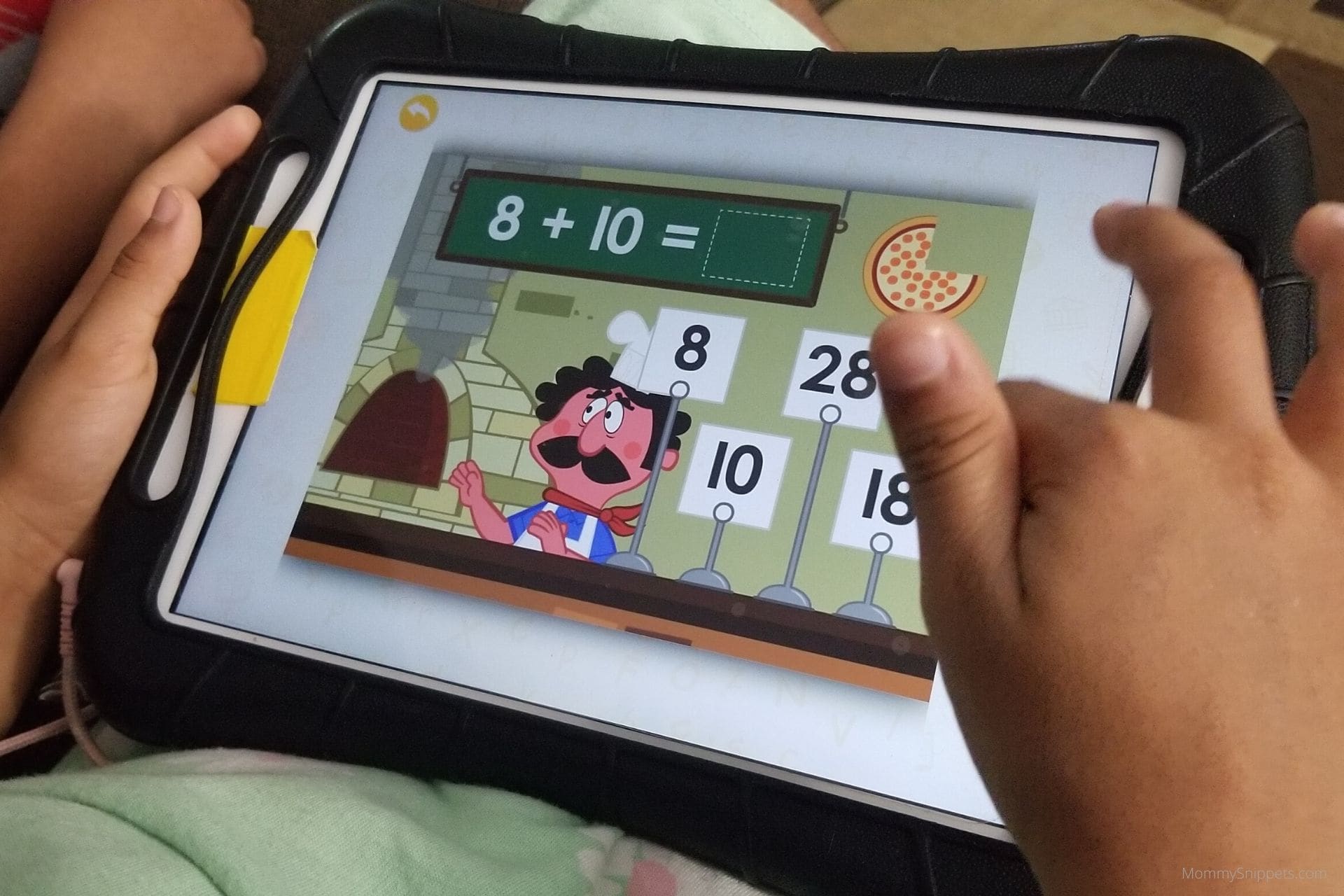 Try these out and see which one your child enjoys the most.
These are three simple ways learning from home can be minus tears and happier for everyone.
If you have a little one getting reading to start preschool or kindergarten in the new school year, you will want to read my tips on how you can help your child get ready for kindergarten or preschool.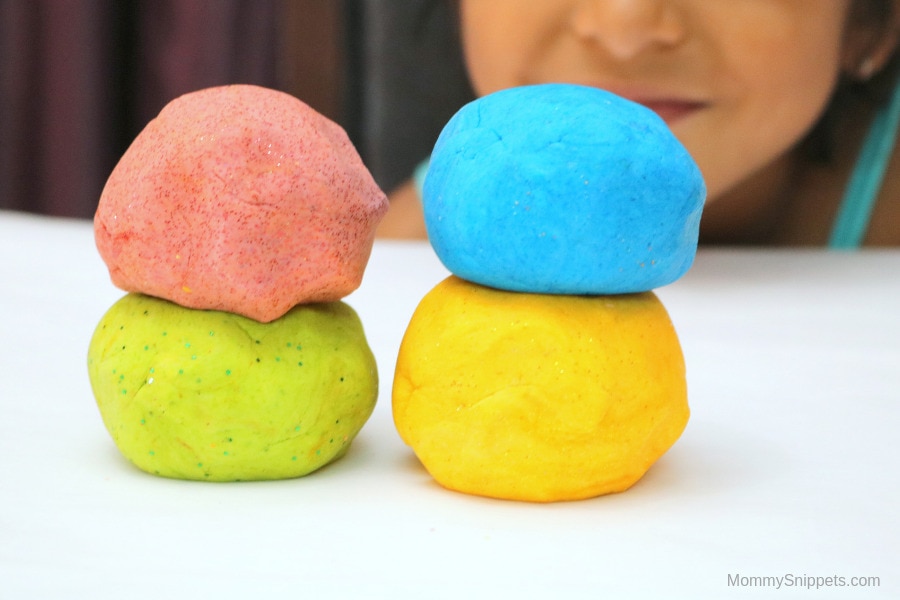 (Need an extra nudge?
There's a no-fail homemade play dough recipe you will want to see!)