Why Every Child Needs to Be Introduced to Coding
This post contains editorial samples and/or affiliate links to products I recommend. While this adds no additional cost to you, I will earn a small commission on any sales made.
Isn't it crazy how kids doing synchronous virtual school lessons, for a good number of hours in a day, still insist on jumping onto their iPads to unwind with more screen time? As a parent or caregiver, this can be frustrating especially if you know the games they're playing are safe, but not really educational. Two weeks ago, my 6 year old and 10 year old were asked to try something new and challenging. When I first told them what I had just signed them up for, there were groans, frowns and the insistence that hard stuff is just not fun, but I didn't budge. Halfway through her free trial class, Ana turned, gave me a big grin and whispered, "Coding is so much fun!"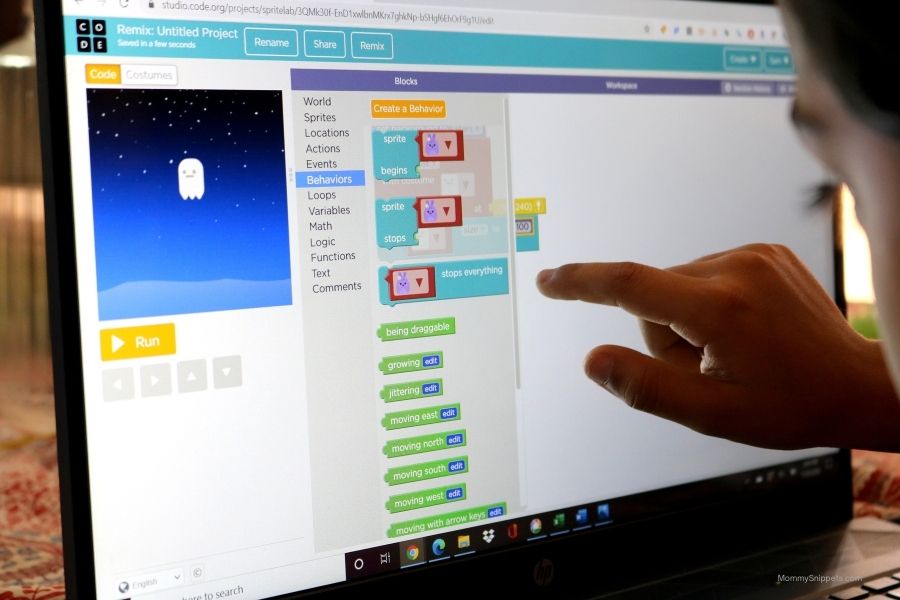 Sam didn't say it with words, but his body language and the fact that he sat practicing coding lessons, even an hour after his class ended, spoke volumes.
This is a sponsored post. All opinions are my own.
Why Every Child Needs to Be Introduced to Coding
Children have the extraordinary ability to easily absorb what seems incredibly technical, and challenging to an adult mind.
Introducing coding to a child, at an early age, helps develop several cornerstone life skills.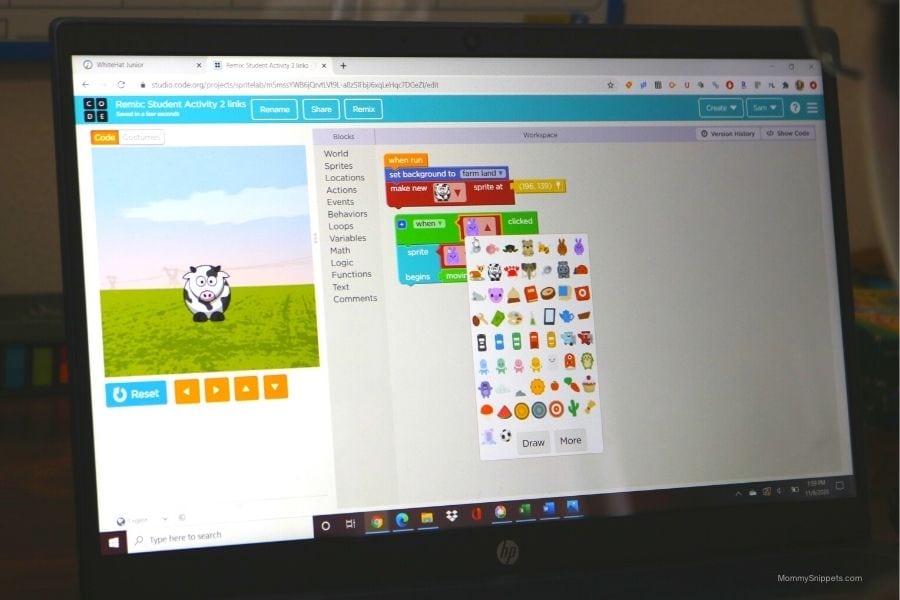 As children code, they are empowered to:
Develop problem solving skills
Foster analytical thinking processes
Apply logic
Kindle creativity
Build confidence and
Improve communication skills.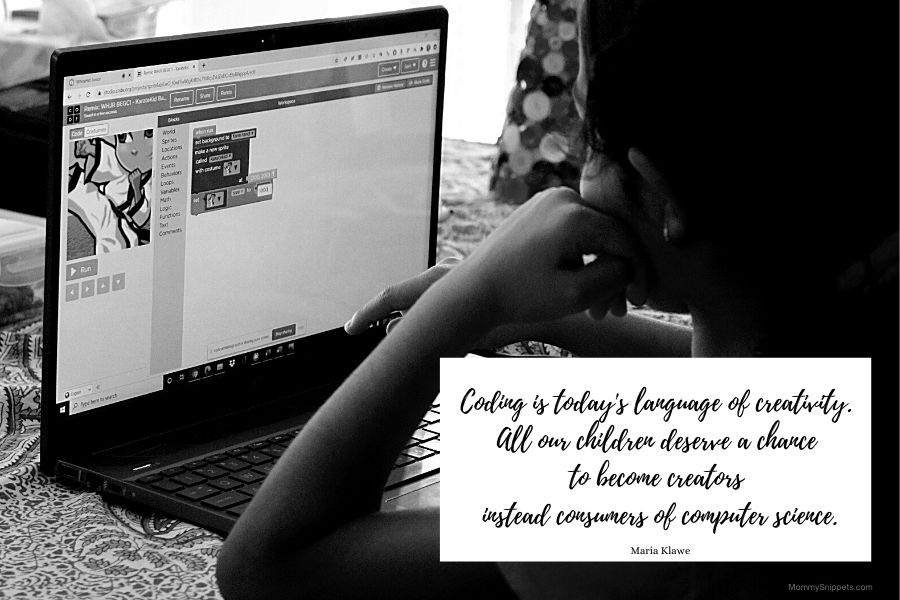 Introduce kids to coding through creativity, play and logic.
Both Ana and Sam signed up for 8 classes introducing them to the basics of coding, with an online coding school.
We're halfway through their program, and both kids have surprised Hubs and me with how quickly they've picked up the concepts and worked on creating stories, through code, effortlessly.
Sam's even working on an idea to create his own game, before he completes his 8 classes.
He has begun on the framework, right after his 5th class, and boy, are we impressed!
With the emphasis on interactive STEM programs, the options are endless.
After his trial class, Sam's teacher figured out he loved sports, and ensured she tailored the curriculum to incorporate sports-themed coding activities to peak his interest.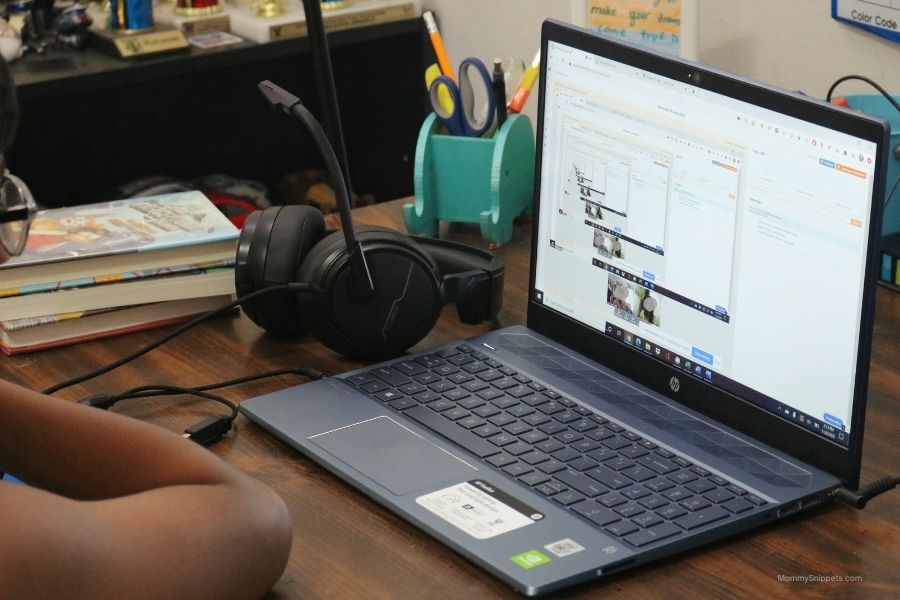 Earlier last week after Ana had a class, I found both kids on their laptops again.
They almost received a nice little talking to till I noticed both were practicing the coding activities they had been taught that week.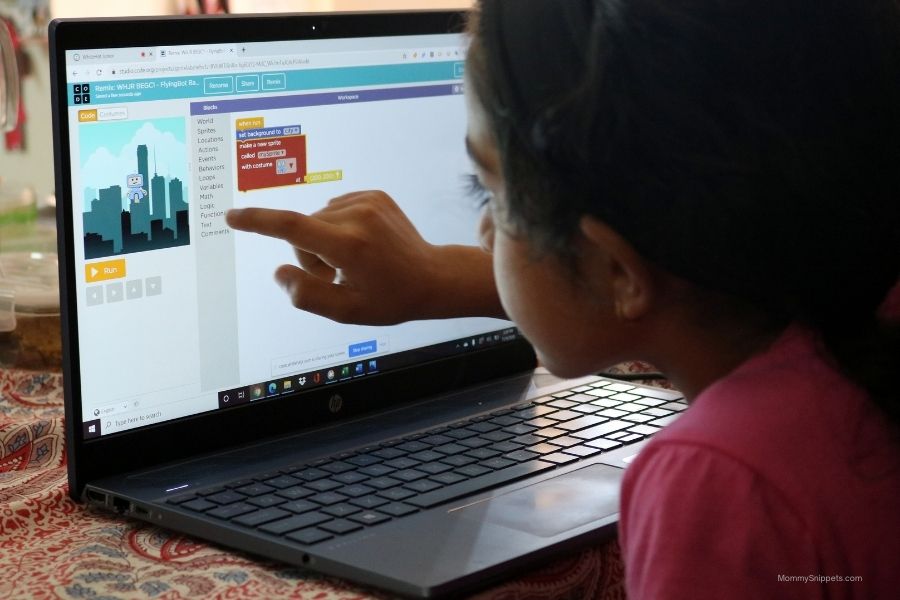 That's how much they're enjoying the program,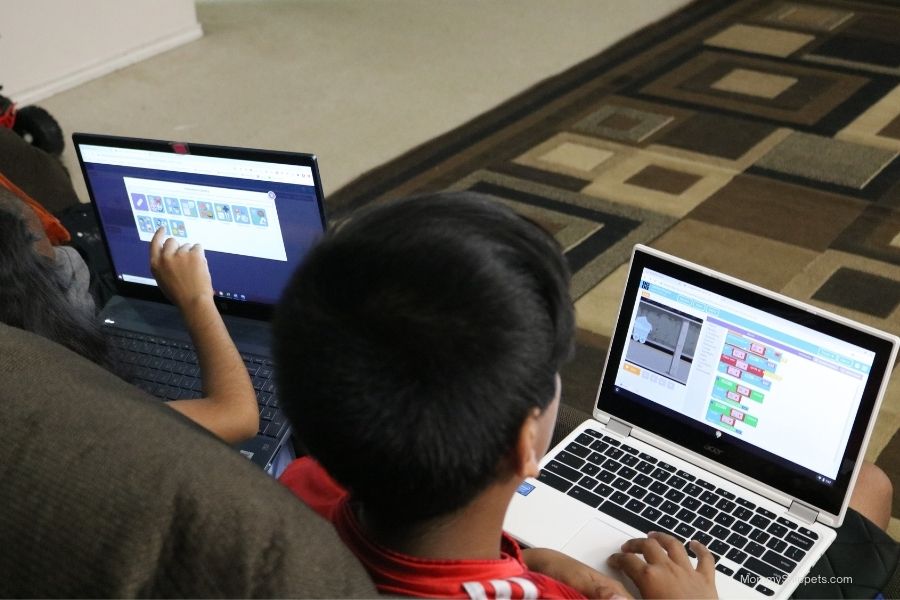 But don't just take my word for it, have your child give coding a shot.
Don't be surprised if your child wakes up each morning after that, and asks if she has another coding class that day!
Looking for a non-toy, experience-based Christmas gift for your child this year?
What about a few hours of coding?
Here's something to think about…
Mark Zuckerberg learned to code when he received his first computer as a sixth grader.
He said this, "In fifteen years we'll be teaching programming just like reading and writing, and wondering why we didn't do it sooner."
The time is now.
We're introducing our kids to a whole new world, with this opportunity.
I can't wait to see their creativity explode in this new space.